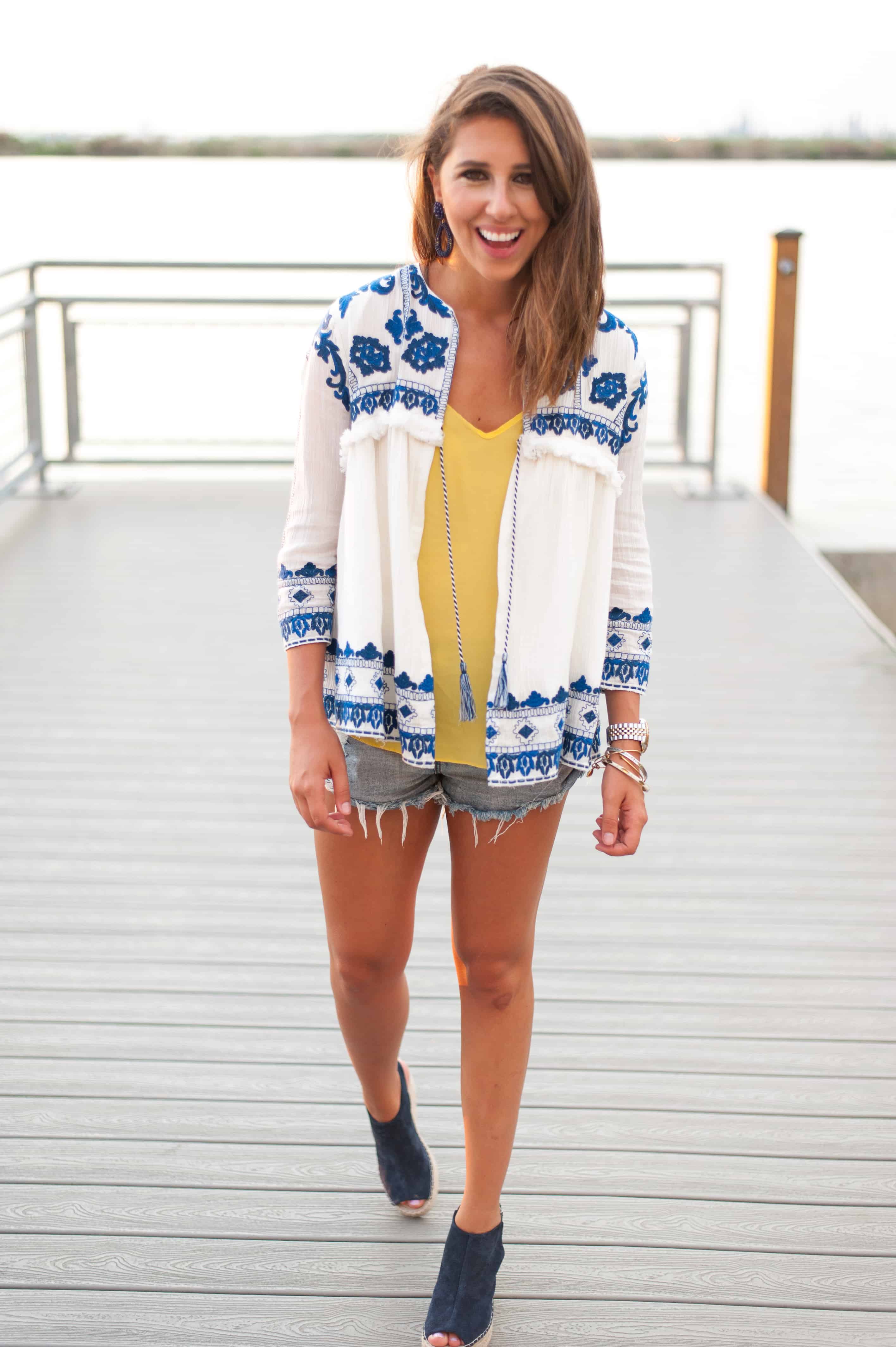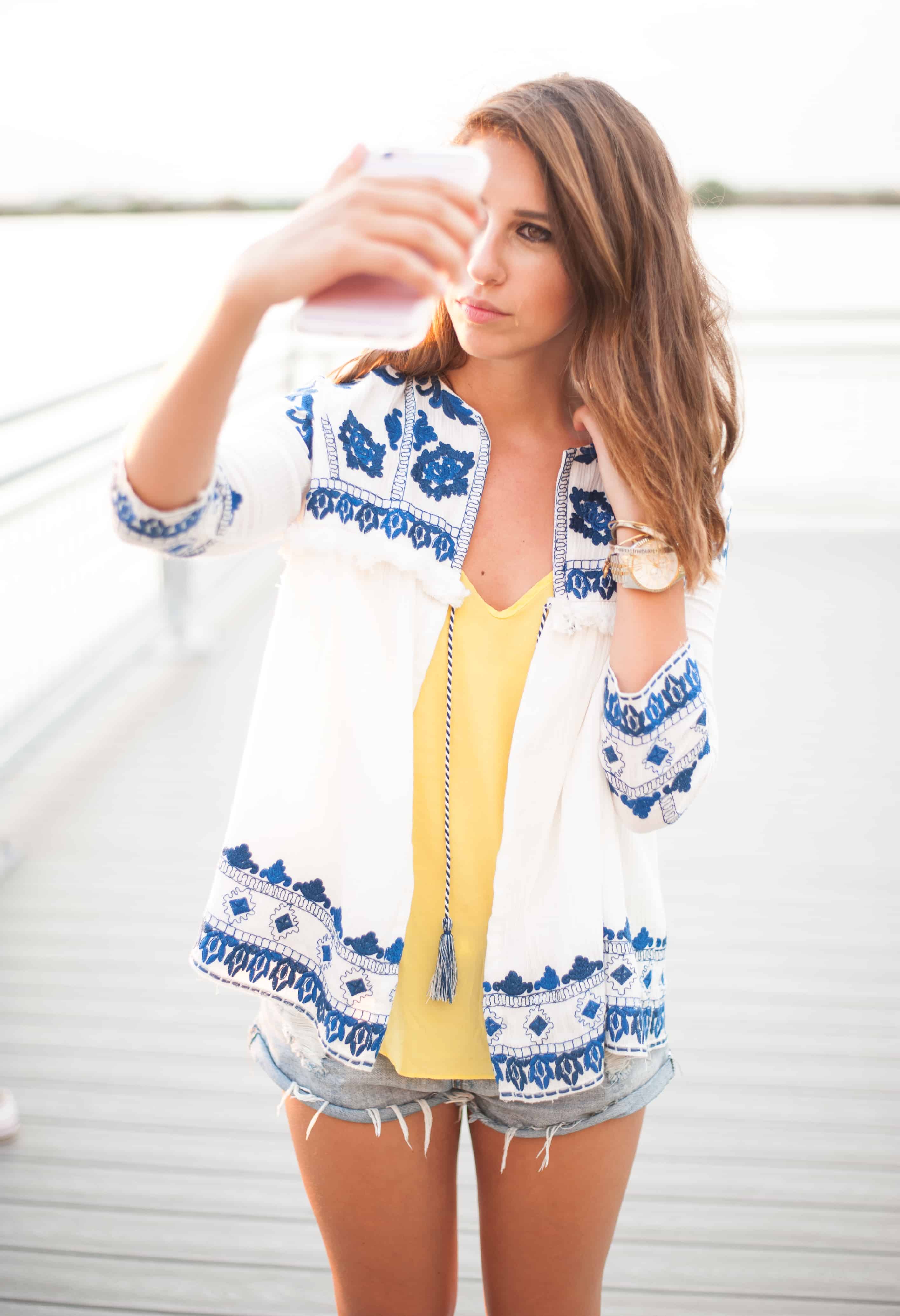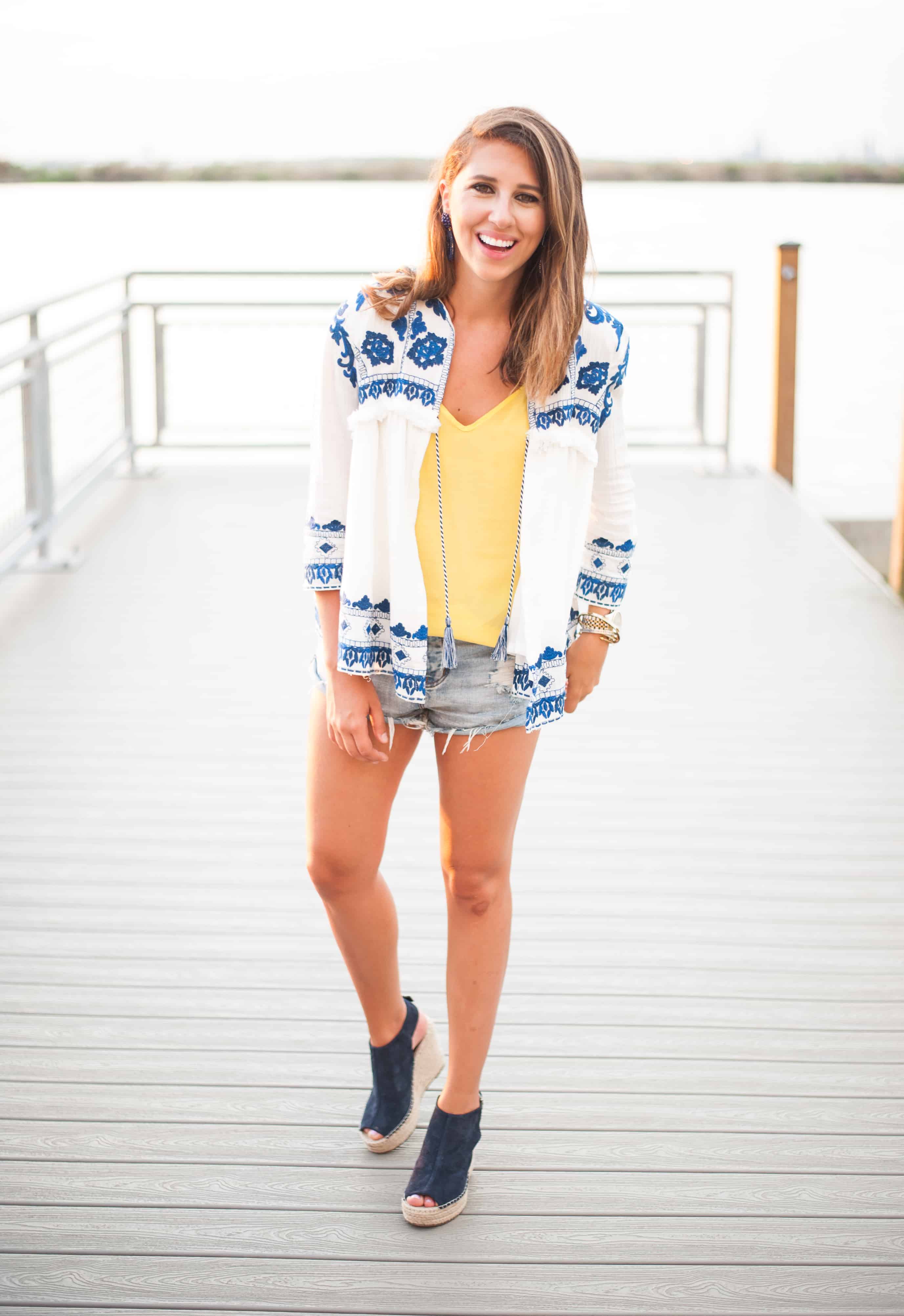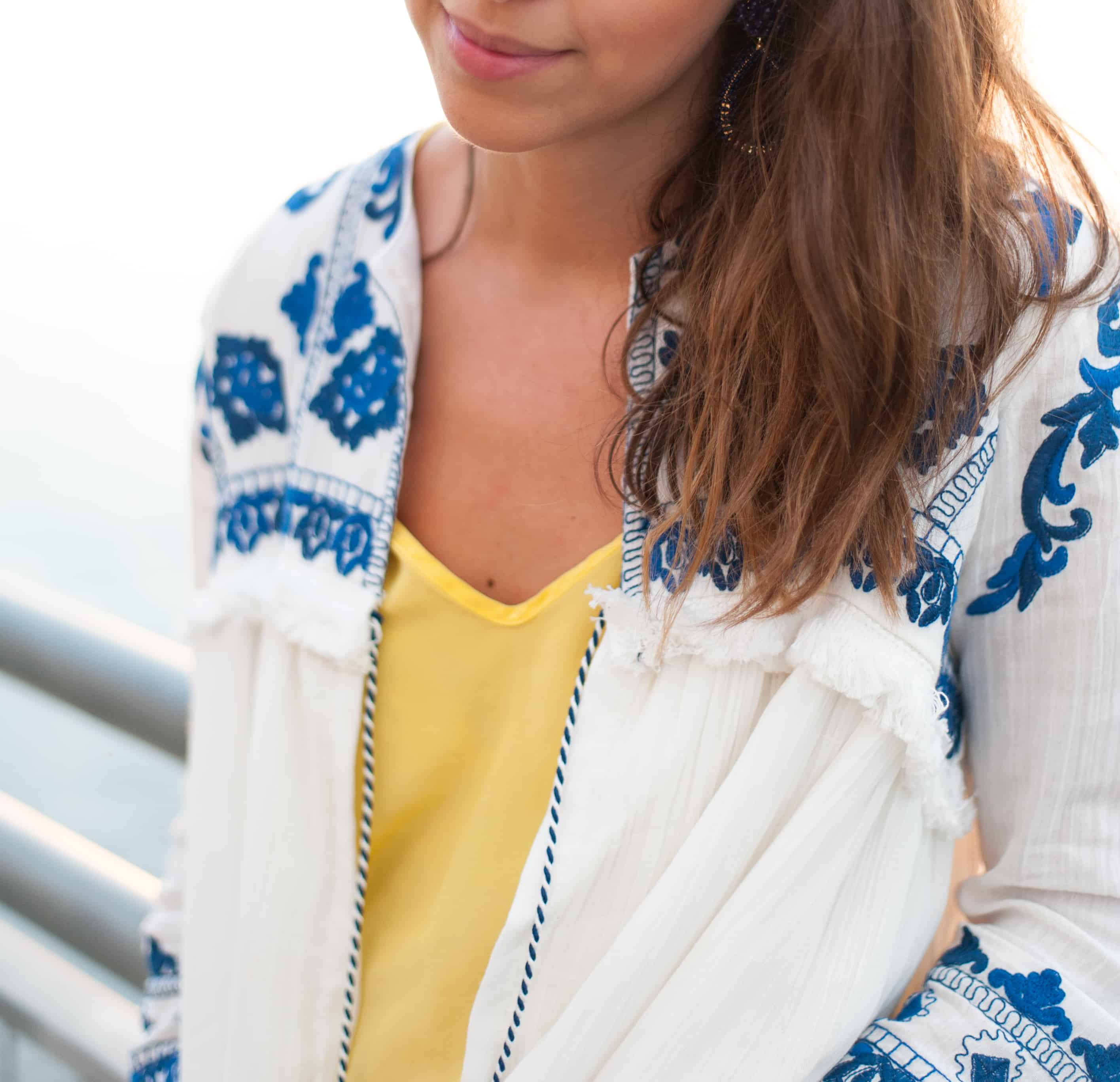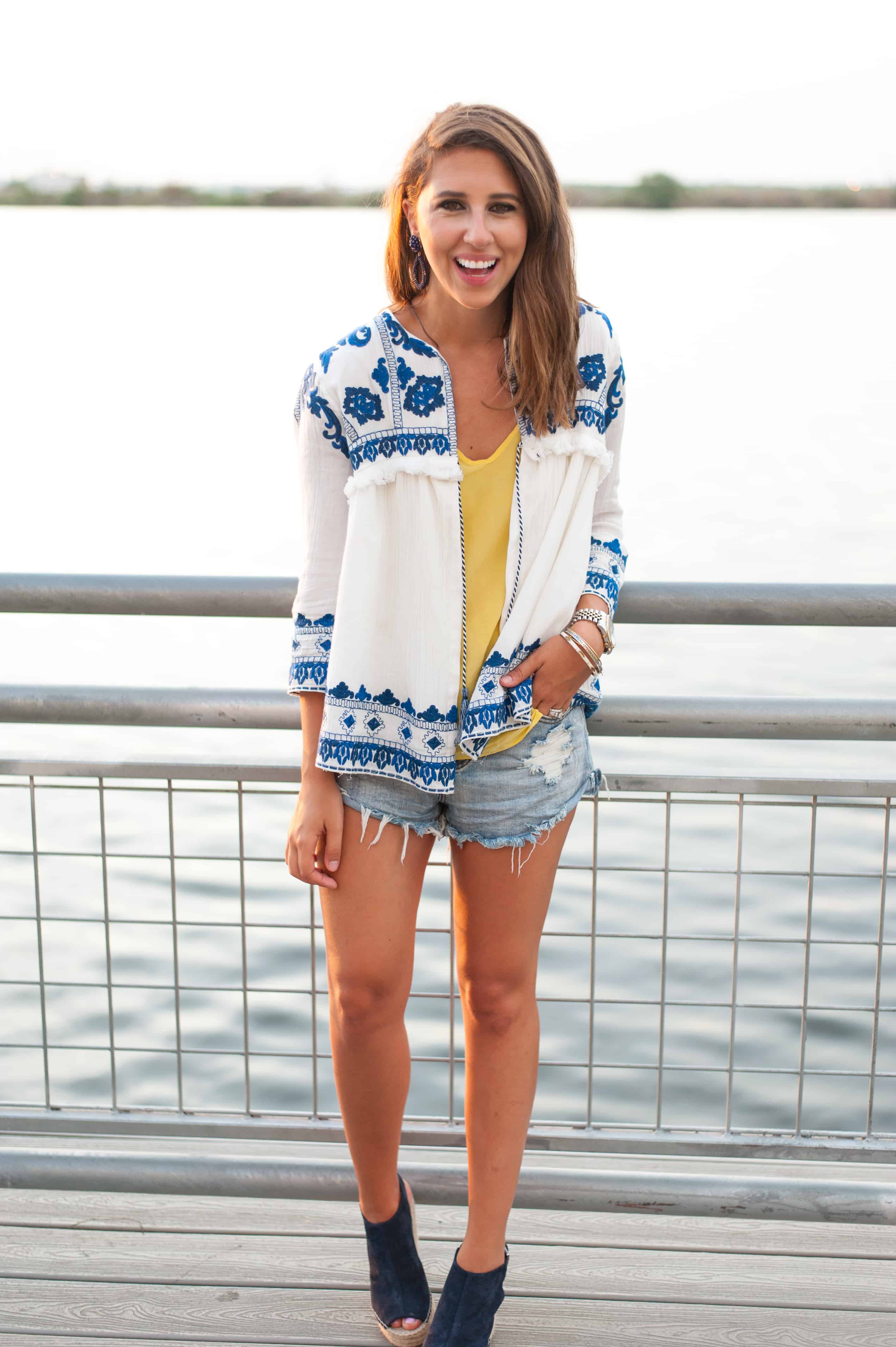 Jacket: Goodnight Macaroon | Tank: Elodie | Shorts: Sun & Shadows | Shoes: Kenneth Cole  | Earrings: Lisi Lerch
I don't think I ever will let go of summer. && it's finally getting cool enough where I am not sweating bullets taking photos. Even though September is right around the corner, that doesn't stop me from sharing cheery summer colors. It's funny because in the winter I am SO quick to start sharing my spring obsessions (I probably start in December) and by this time all the bloggers are starting to jump on over to the next season but not me! This jacket however is a great transitional piece with its embroidery detail and boho vibes to keep you warm during the cool nights but yet summer cheery. I can't tell you how many compliments a day I get on this piece. It is so unique and made very very well. I paired it with a pop of yellow because it creates more of a vibrant look. You probably don't remember, I barely remember, but I shared this look a while ago but with white jeans. I love how a small change in an outfit can change the entire look.
Happy hump day boos! Thanks for stopping by. I loved getting your feedback from the Madrid travel guide yesterday. Makes my heart all warm inside. THANK YOU!