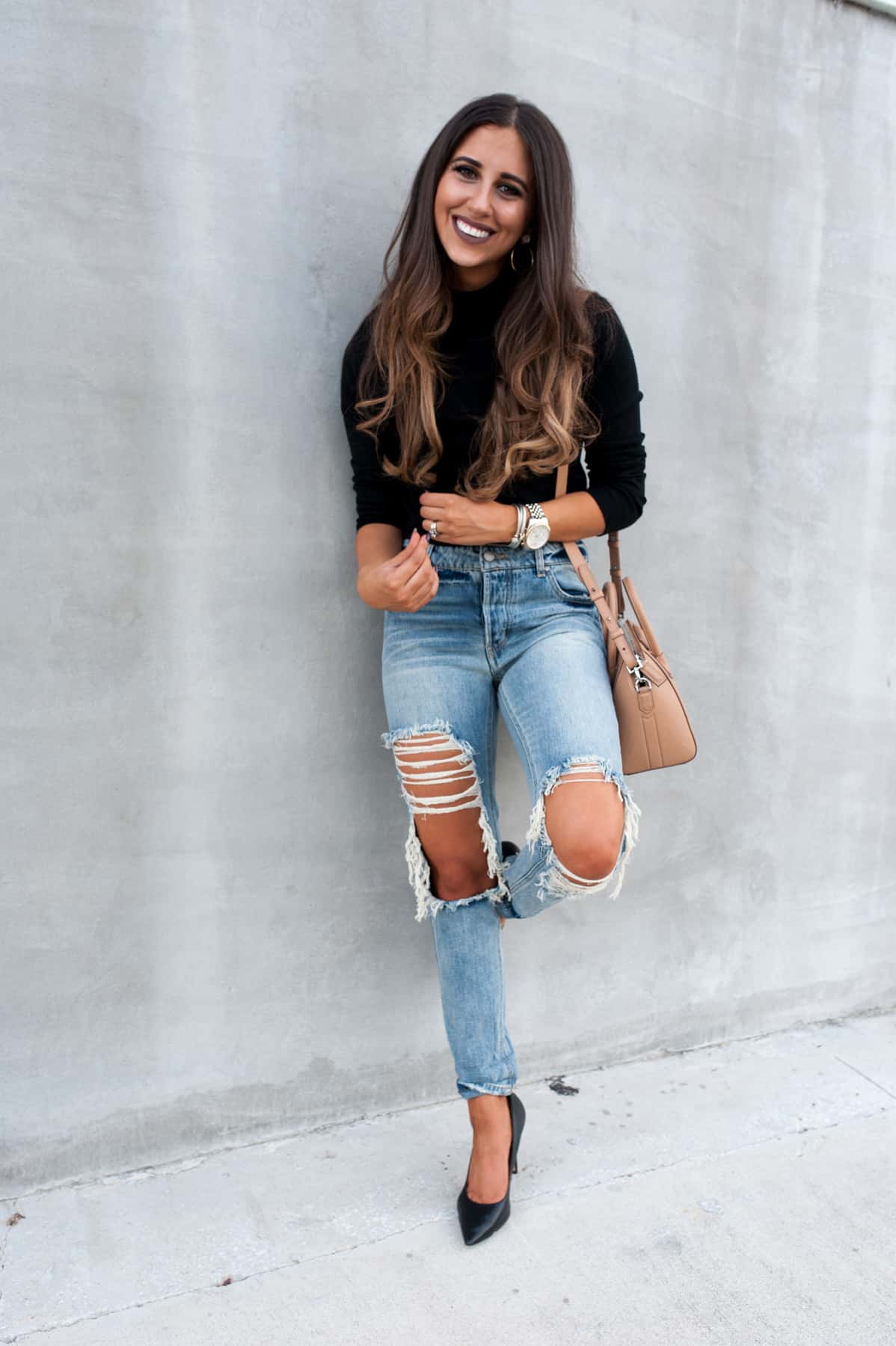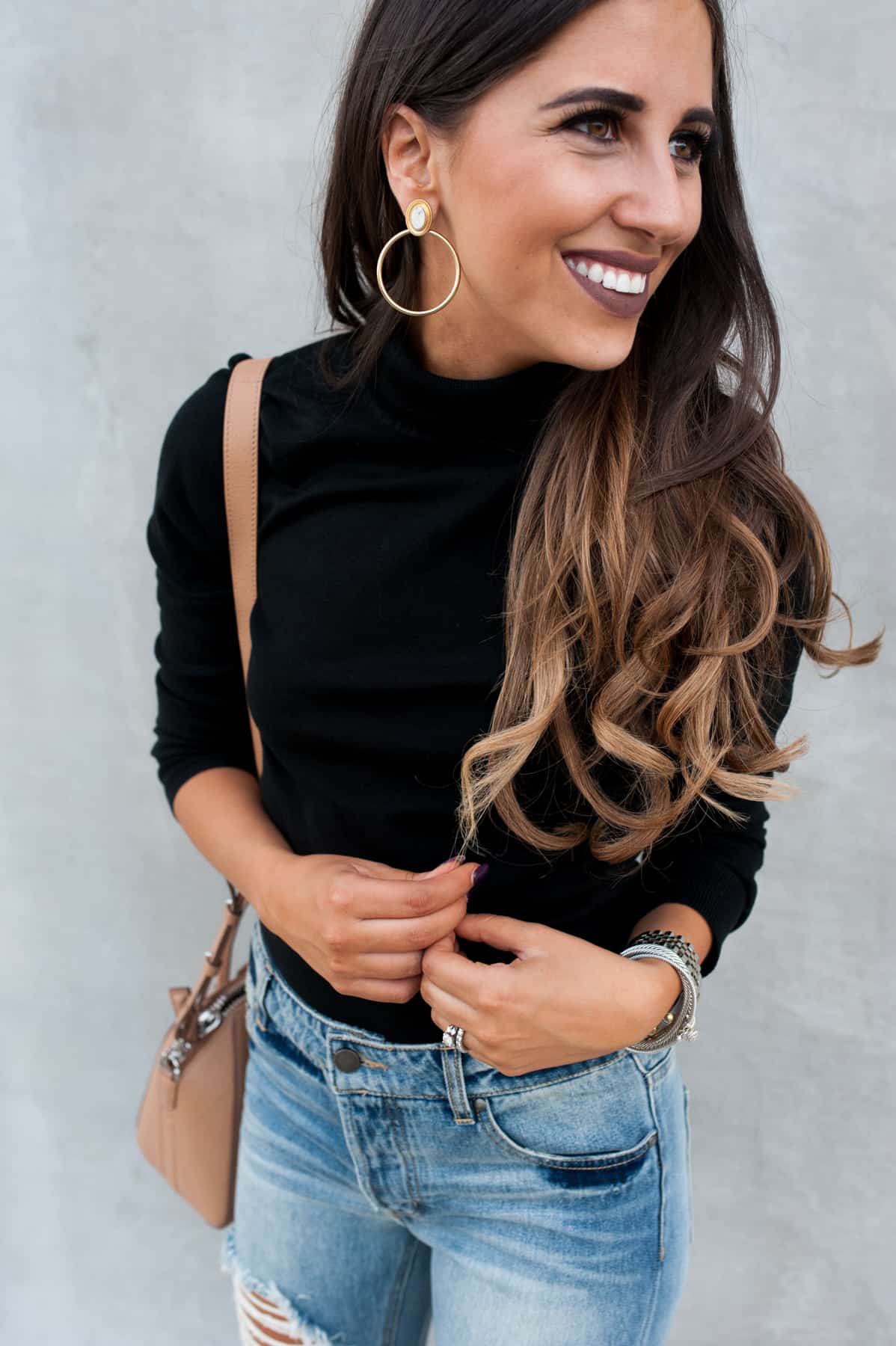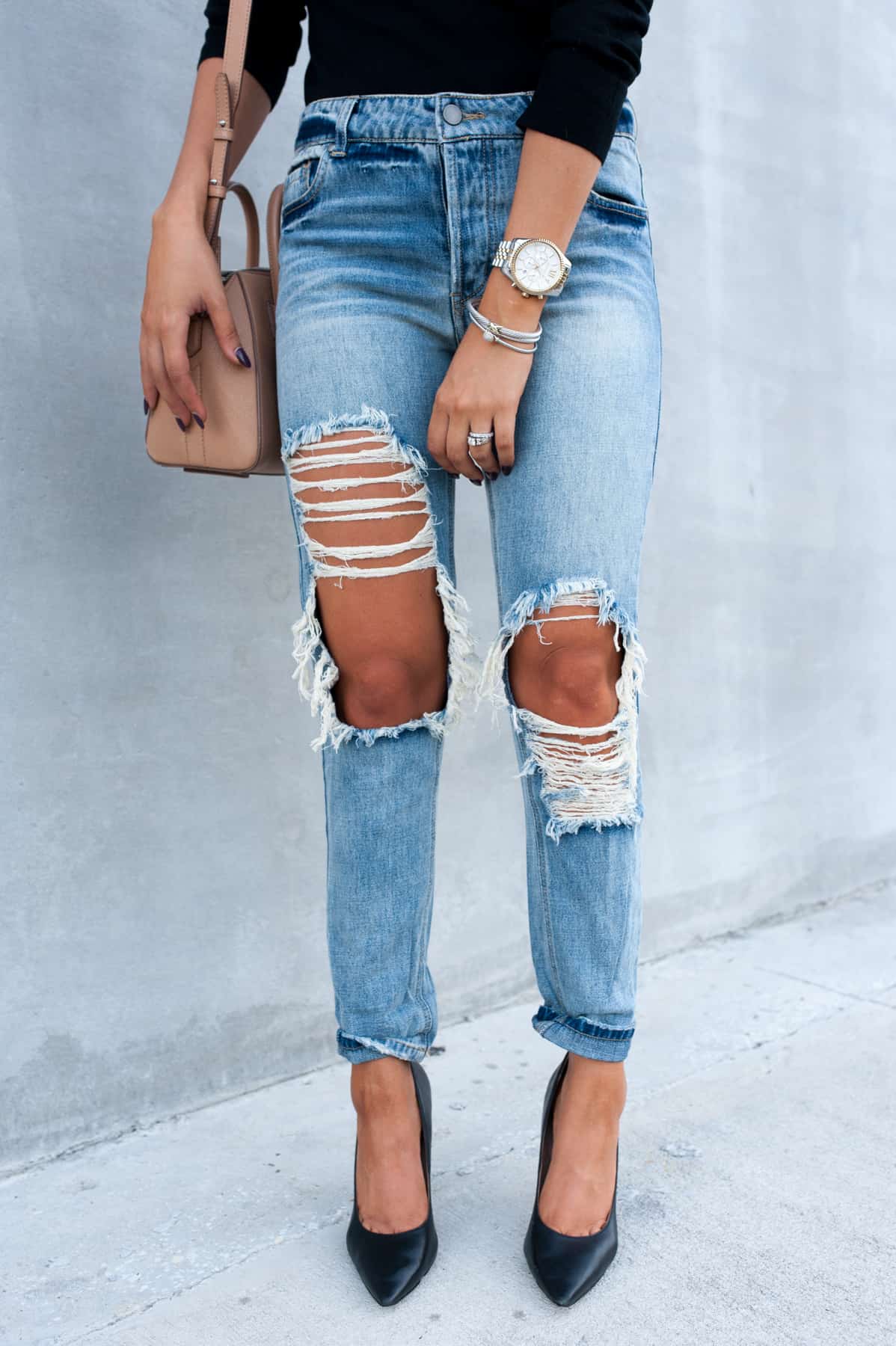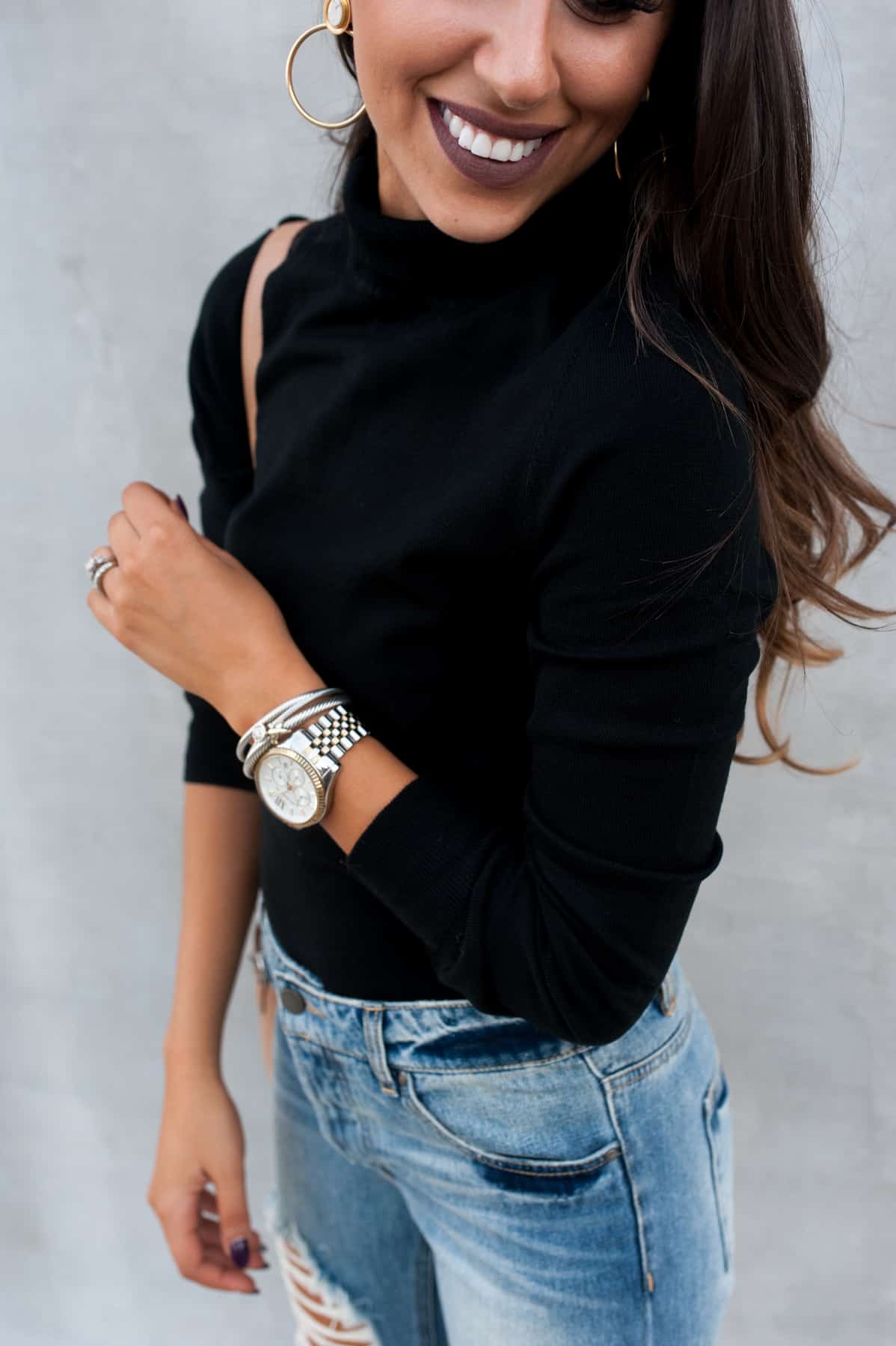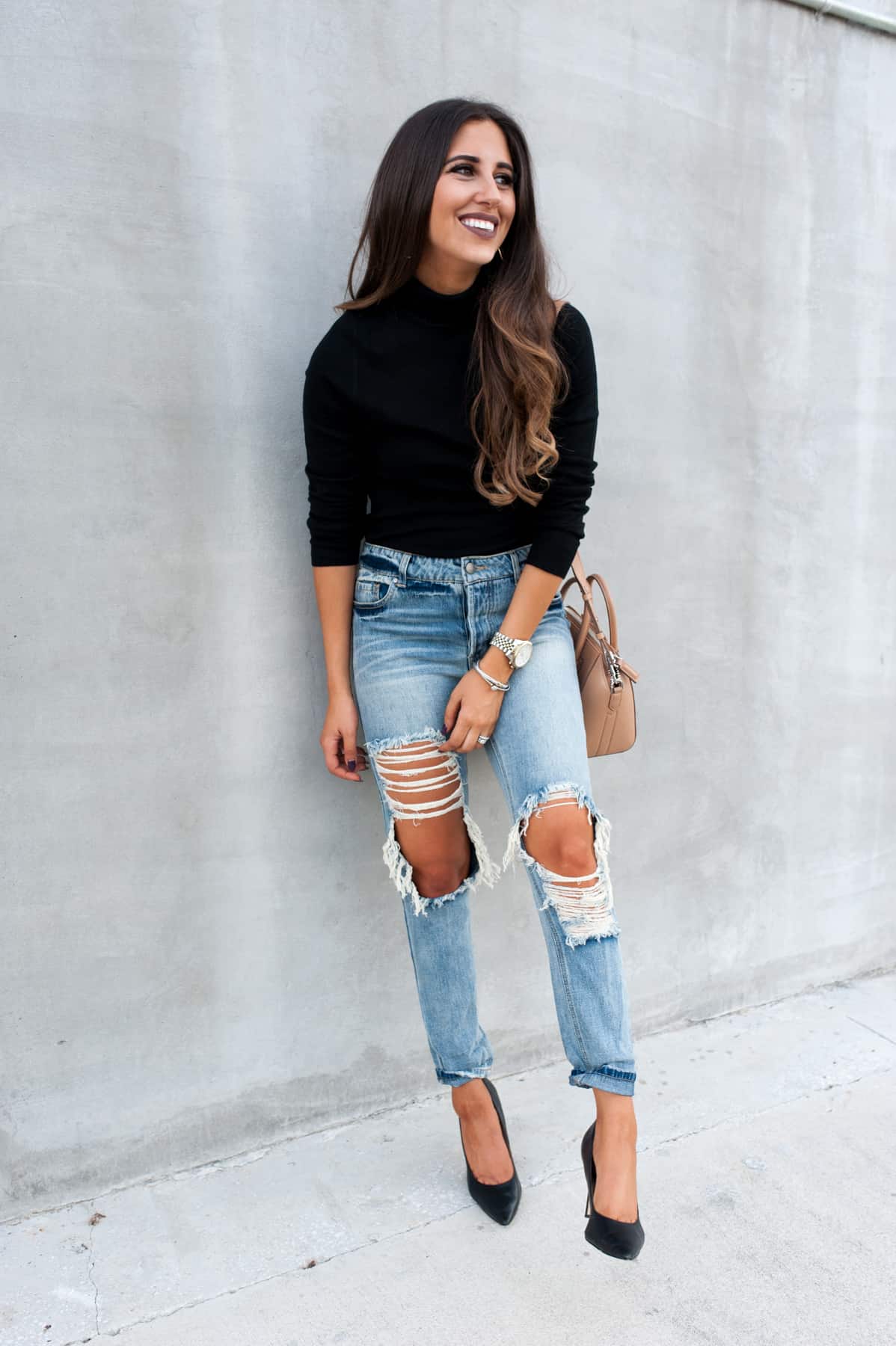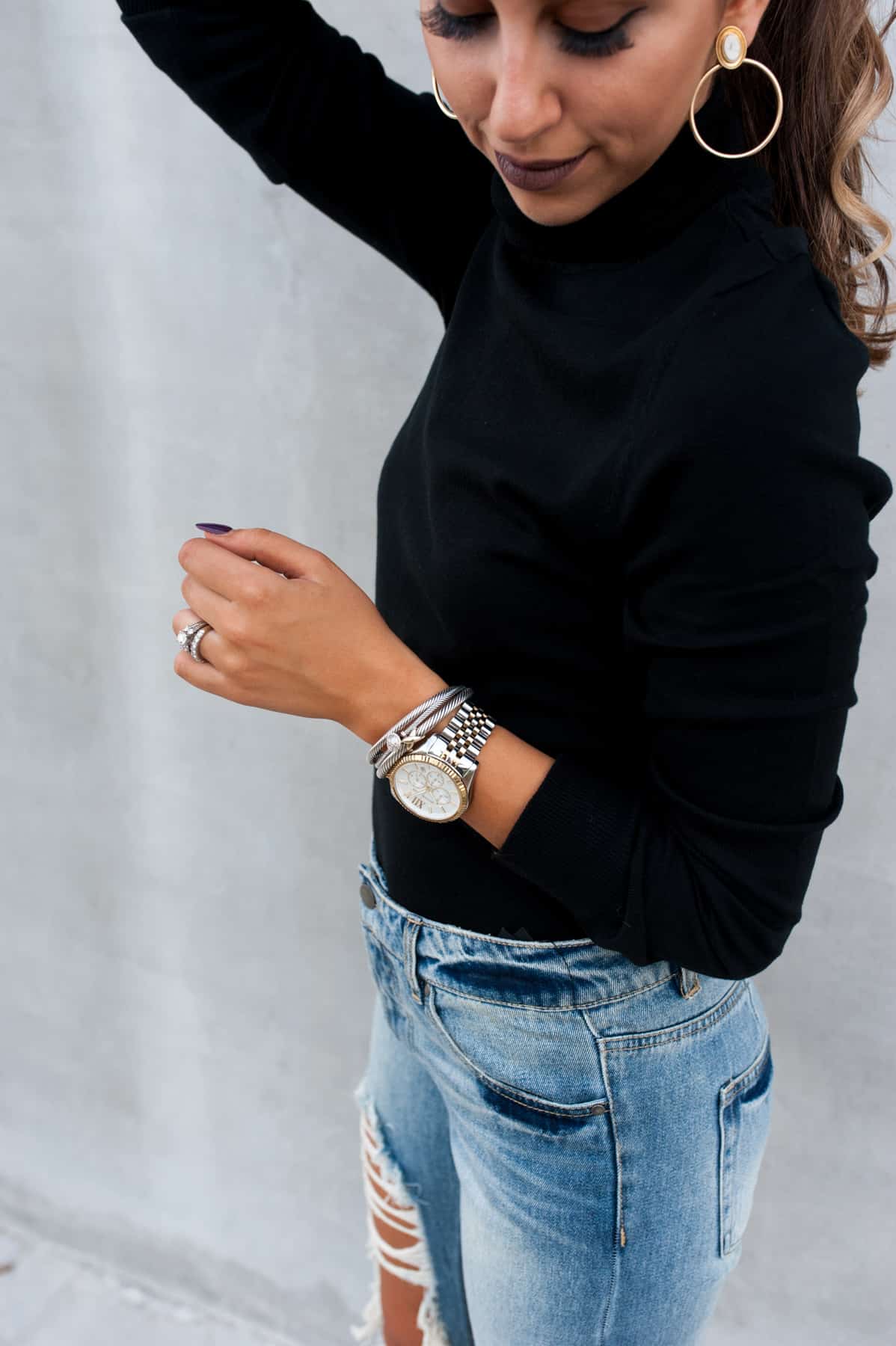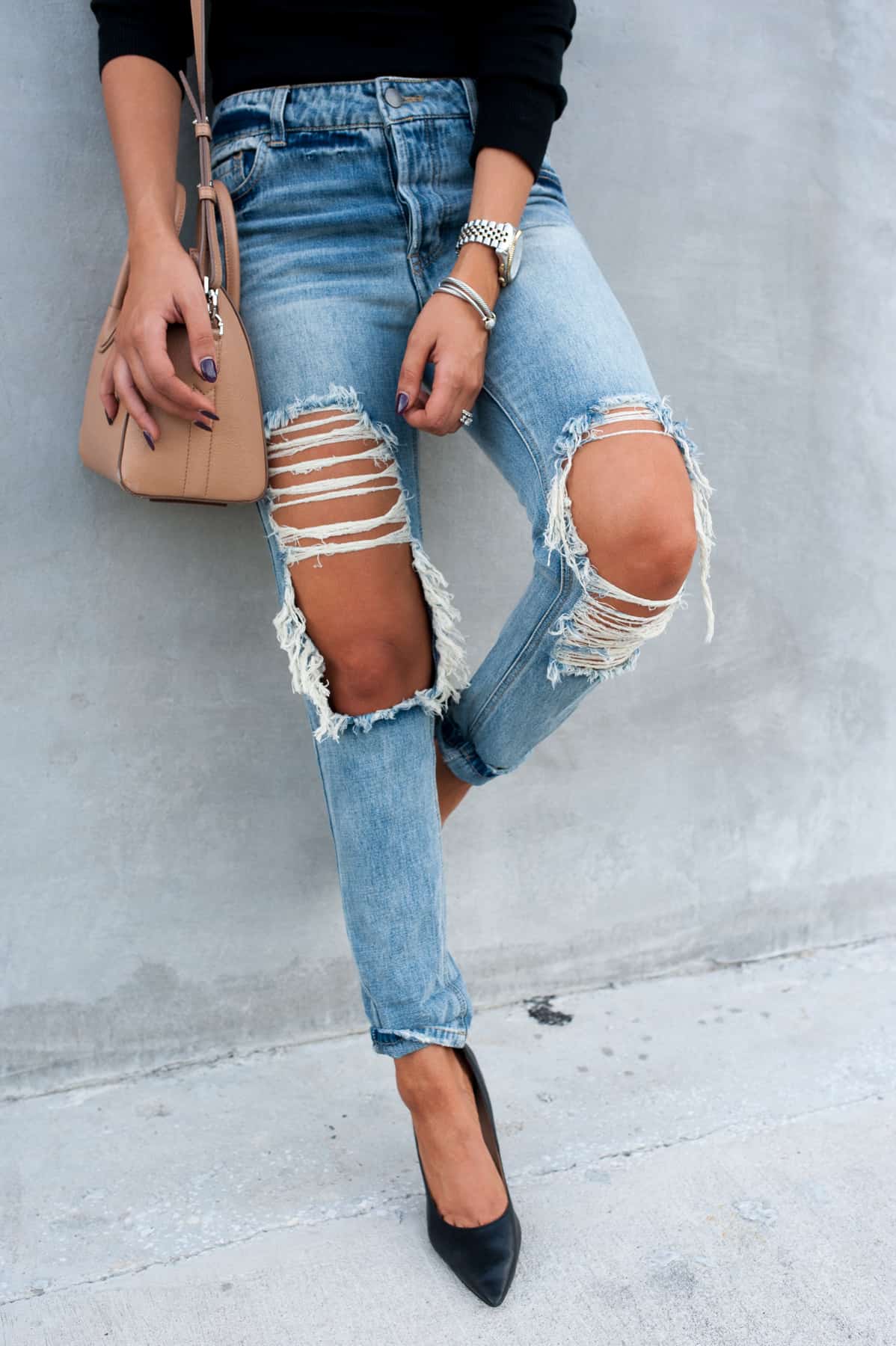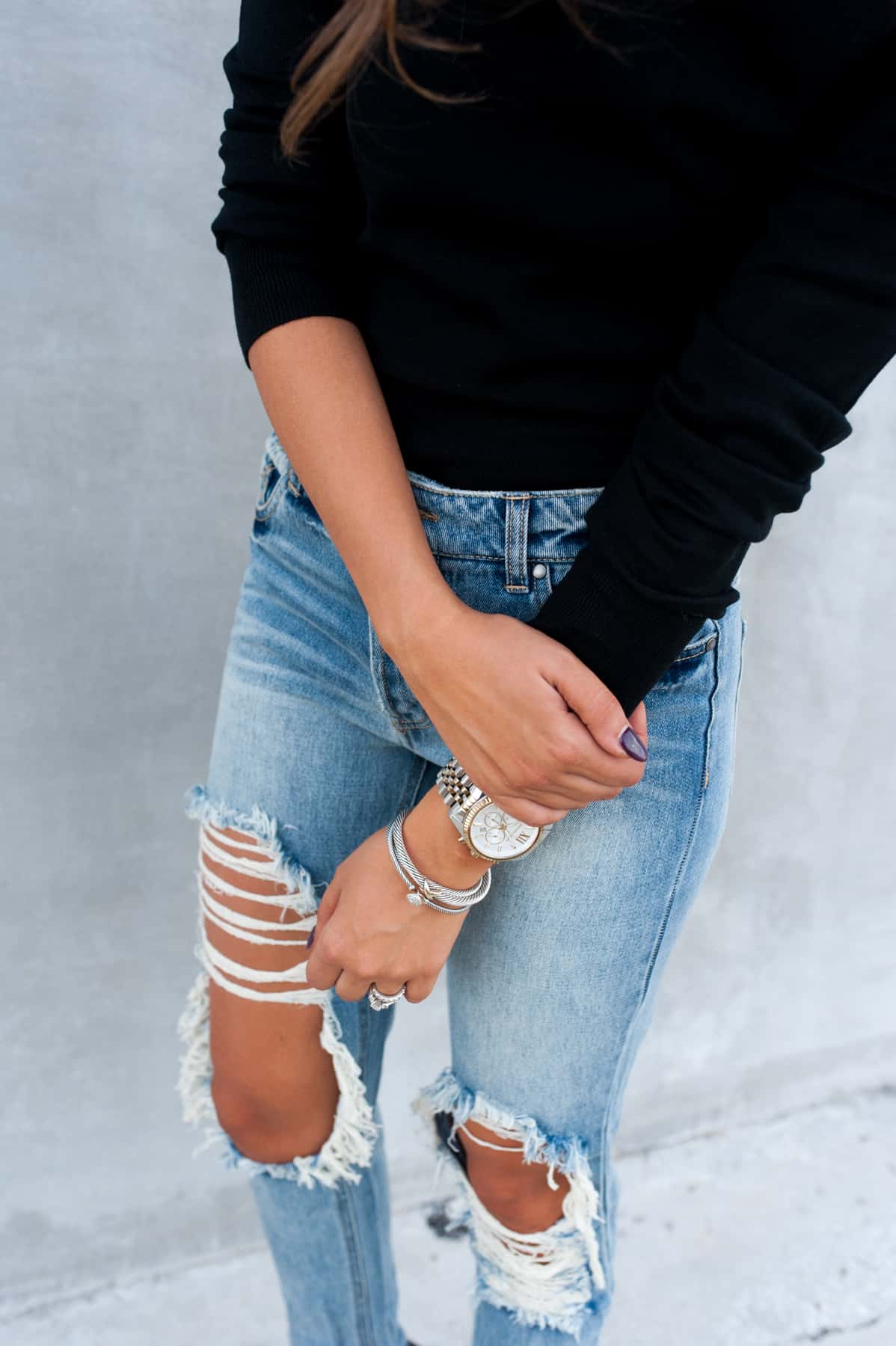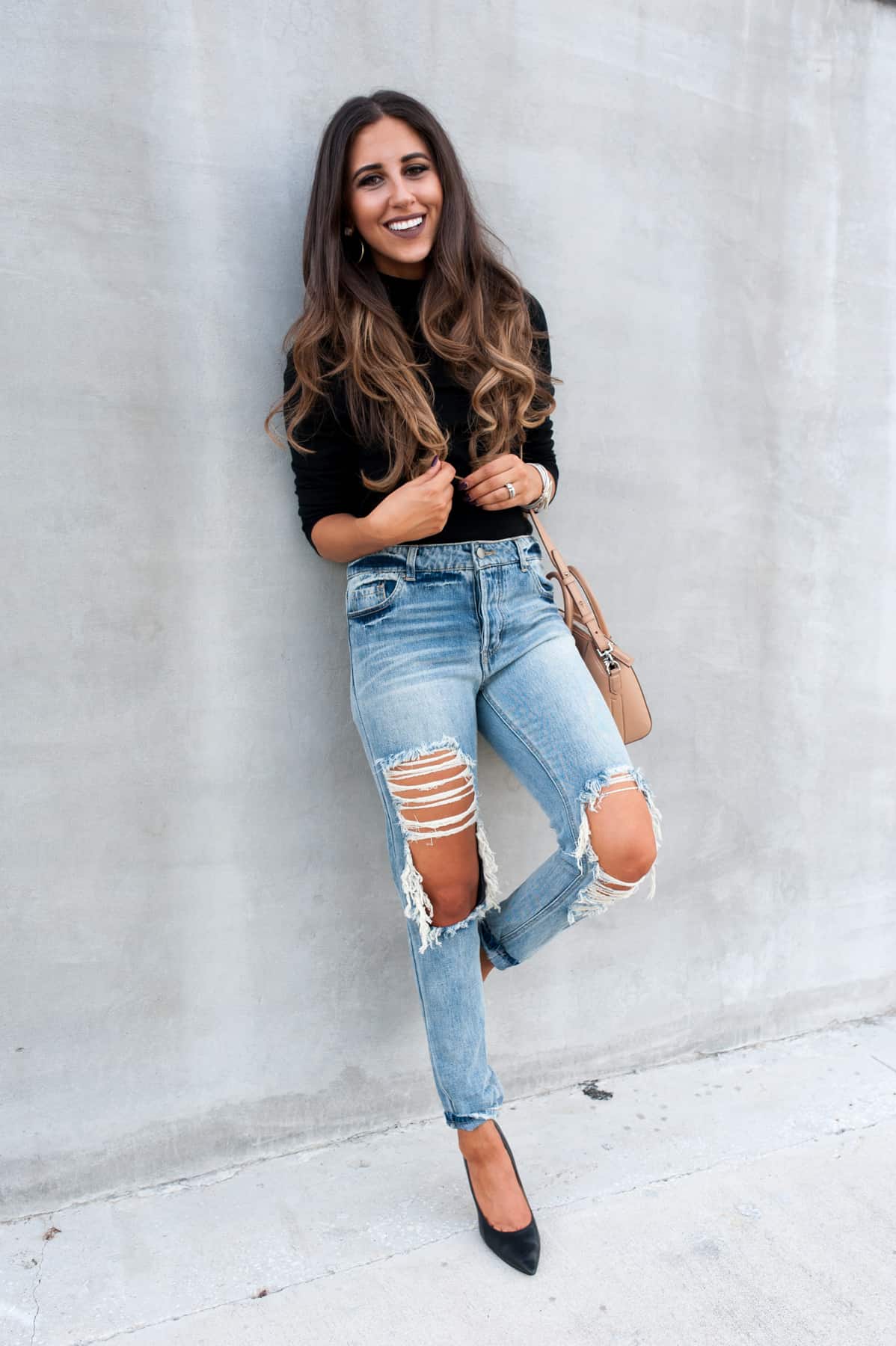 Turtle Neck: Splendid |  Jeans: AFRM    (25 tts) | Shoes: Sam Edelman  | Earrings: Kate Spade   | Purse: Givenchy | Watch: Michael Kors | Bracelet: David Yurman | Bracelet: David Yurman
So the real piece that takes the cake to this outfit is these distressed denim for under one hundred dollas! I took a chance on them since they do not look flattering on the model but I thought how I never wear jeans and I think I would wear these a lot. I FOR sure will be wearing these a lot because they are so flattering and comfortable. They have a high waisted, stretchy, boyfriend fit that is wonderful! I LOVE them and definitely recommend them. As for this black turtle neck, I need to take it off! You prob haven't noticed but I have been wearing it in a LOT of my recent photos and I just keep grabbing it. Such a good staple piece to invest in!
Happy Monday babes! Did everyone enjoy their weekend? I was out and about all weekend it was so much fun! I also am taking a poll on my insta stories on wether you prefer me sharing my day to day outfit daily or do a full try on session once a week. I LOVE the feedback and it is SO close in numbers. I think I am going to keep doing what I am doing, share what I am wearing if I am buy a mirror, and then have a couple try on sessions a month all depending on schedule, etc! I love love love that I got messages saying both and I just love how much everyone enjoys the sessions. I enjoy putting them together and seeing what is your favorite pieces so it is always a win win! Anywho, happy Monday!