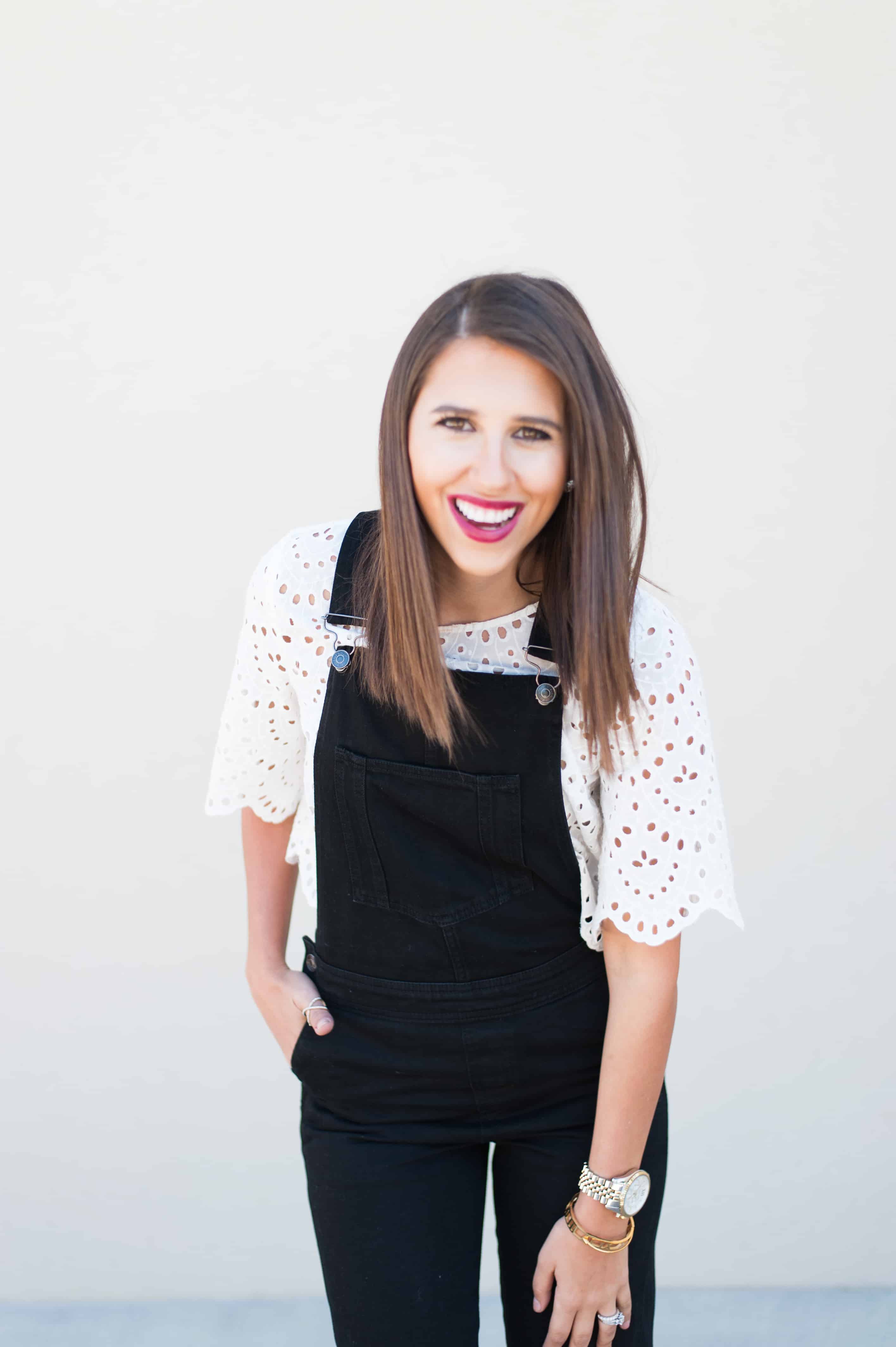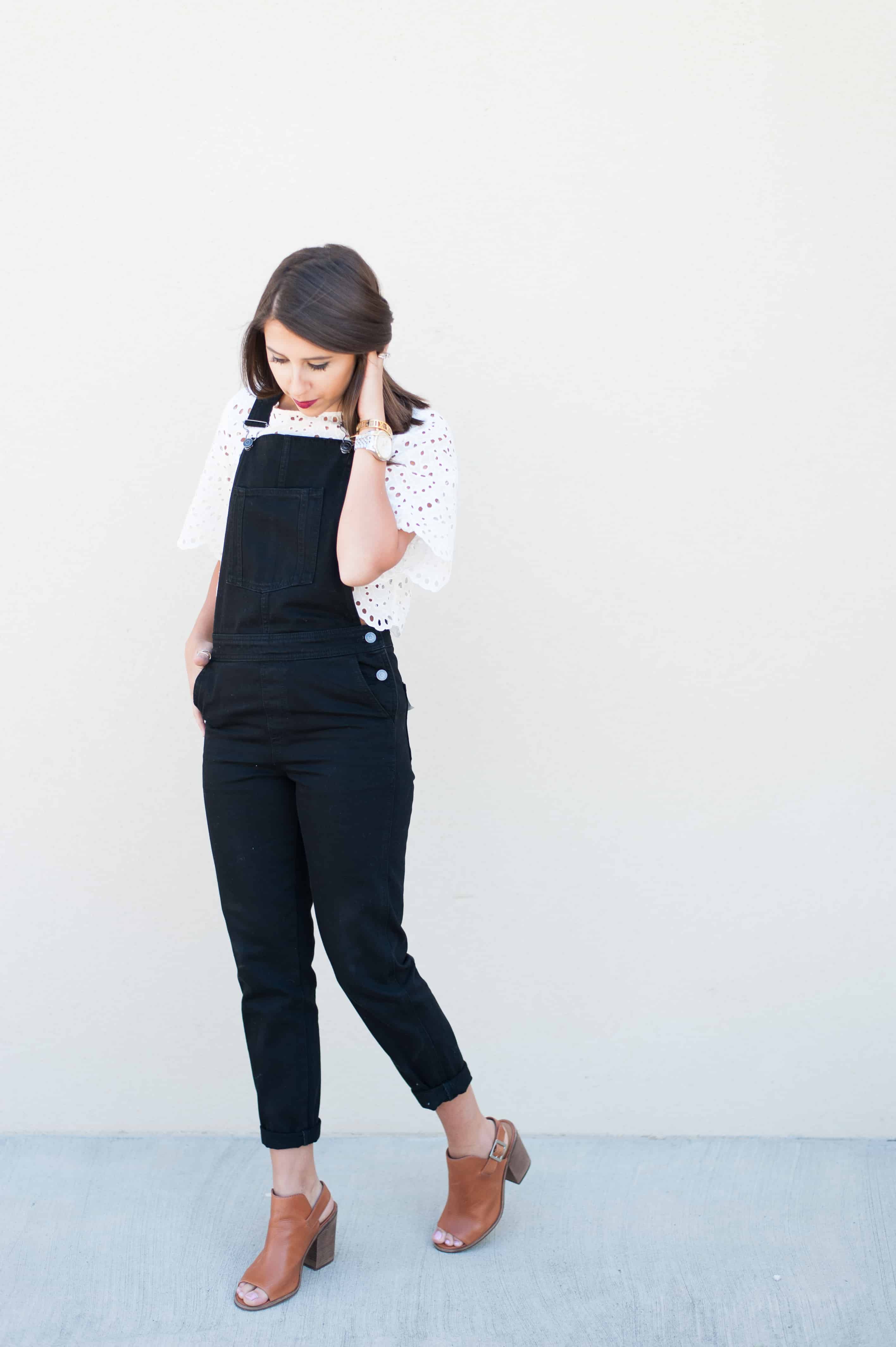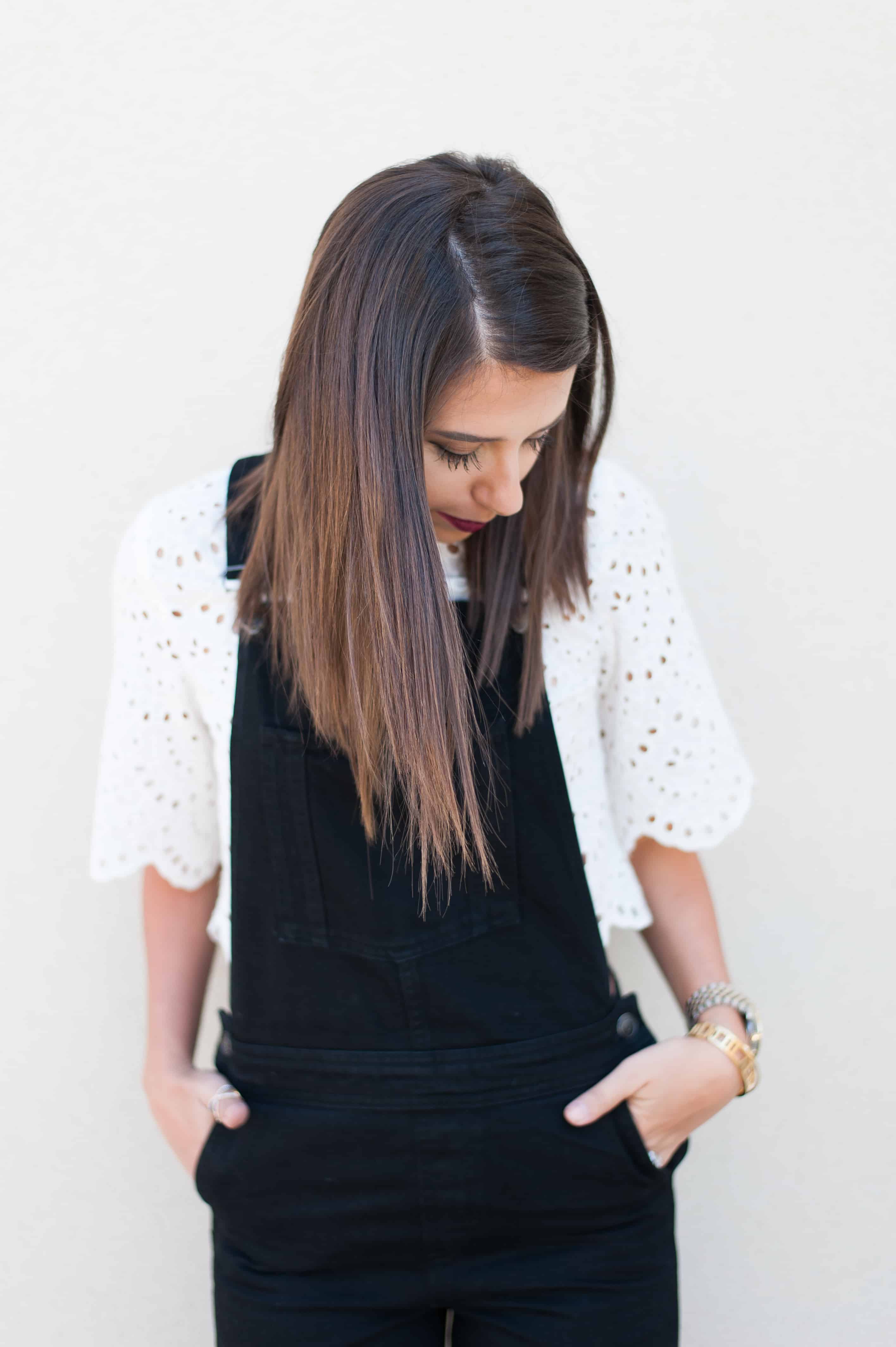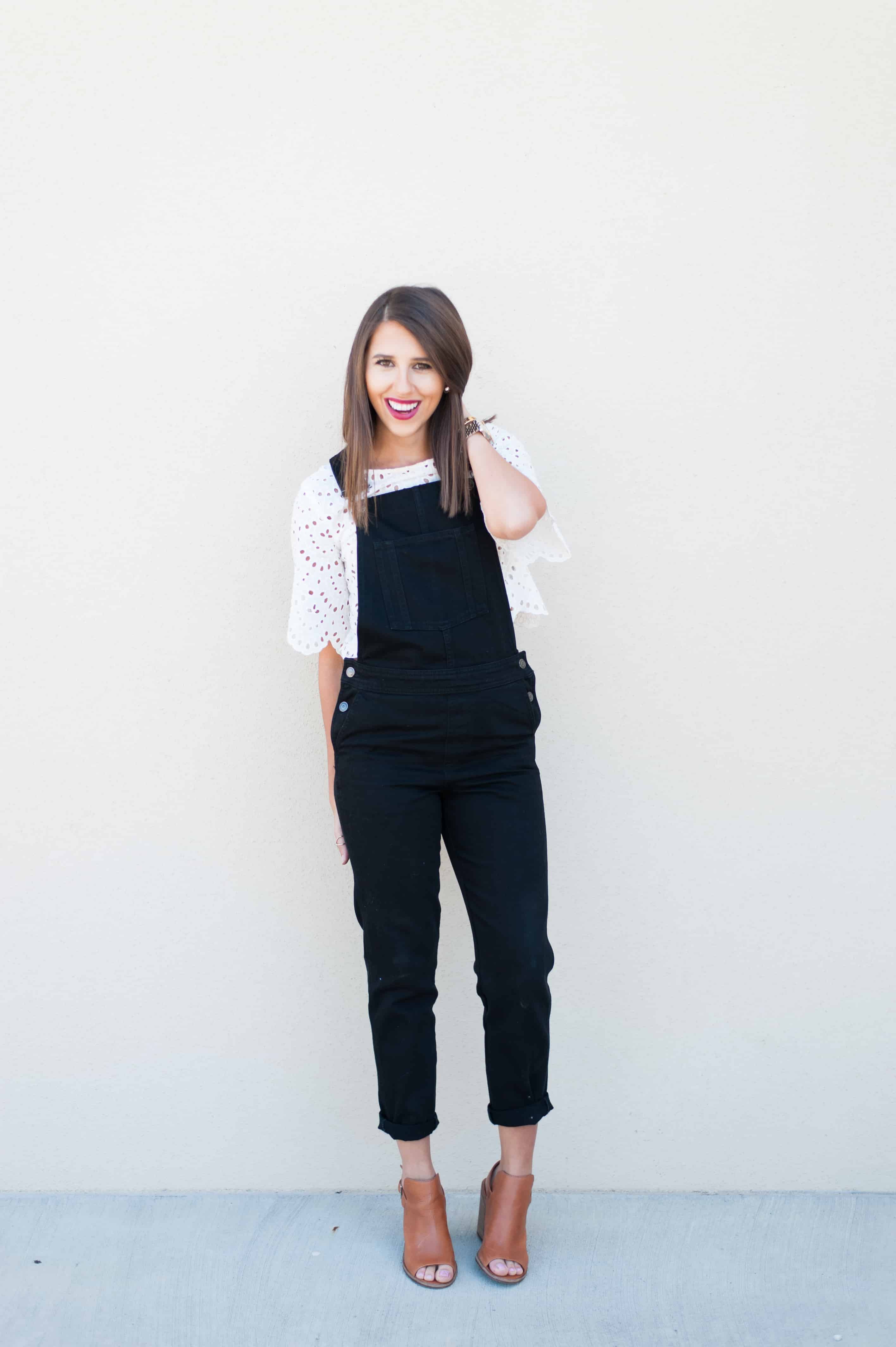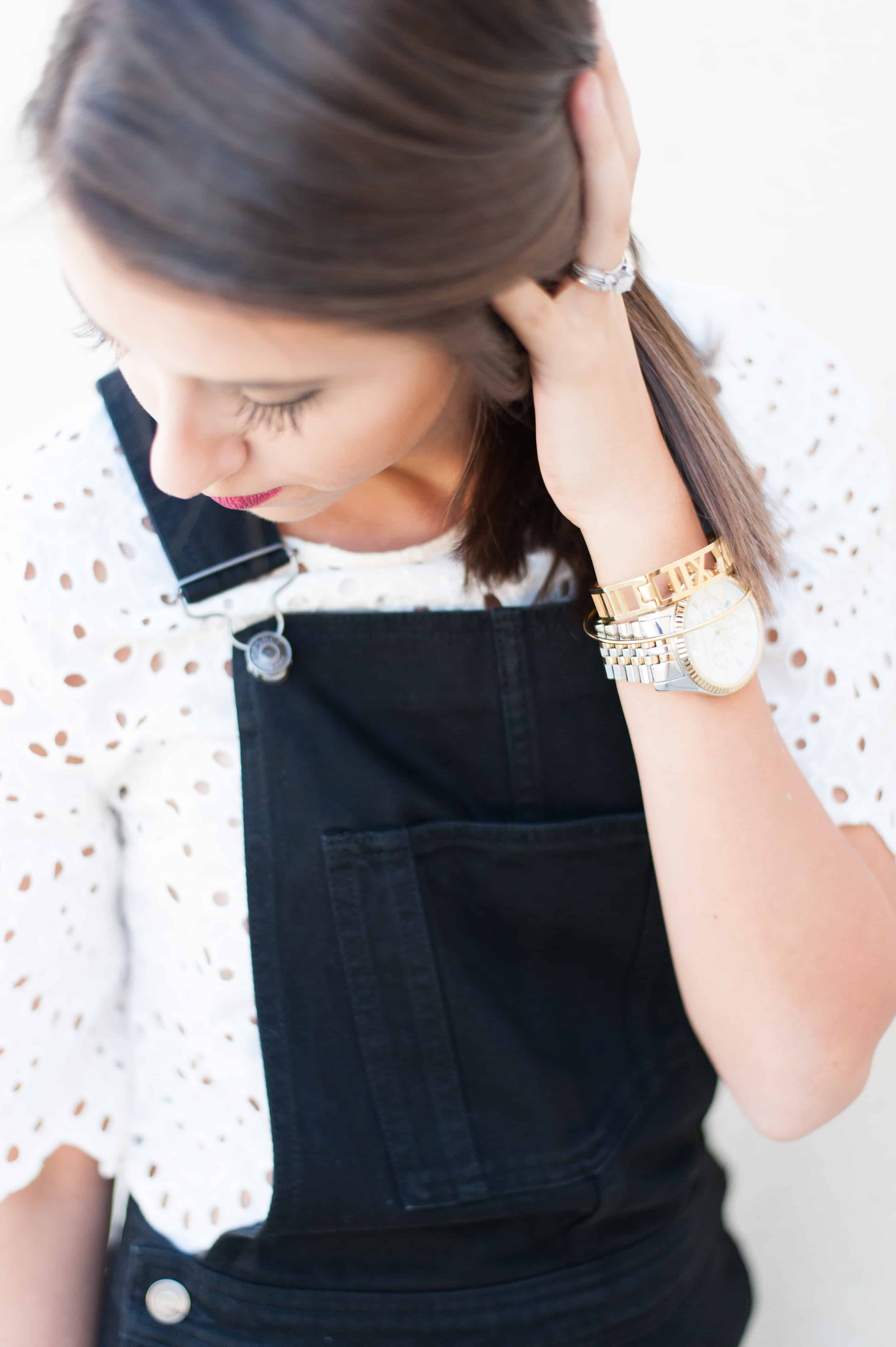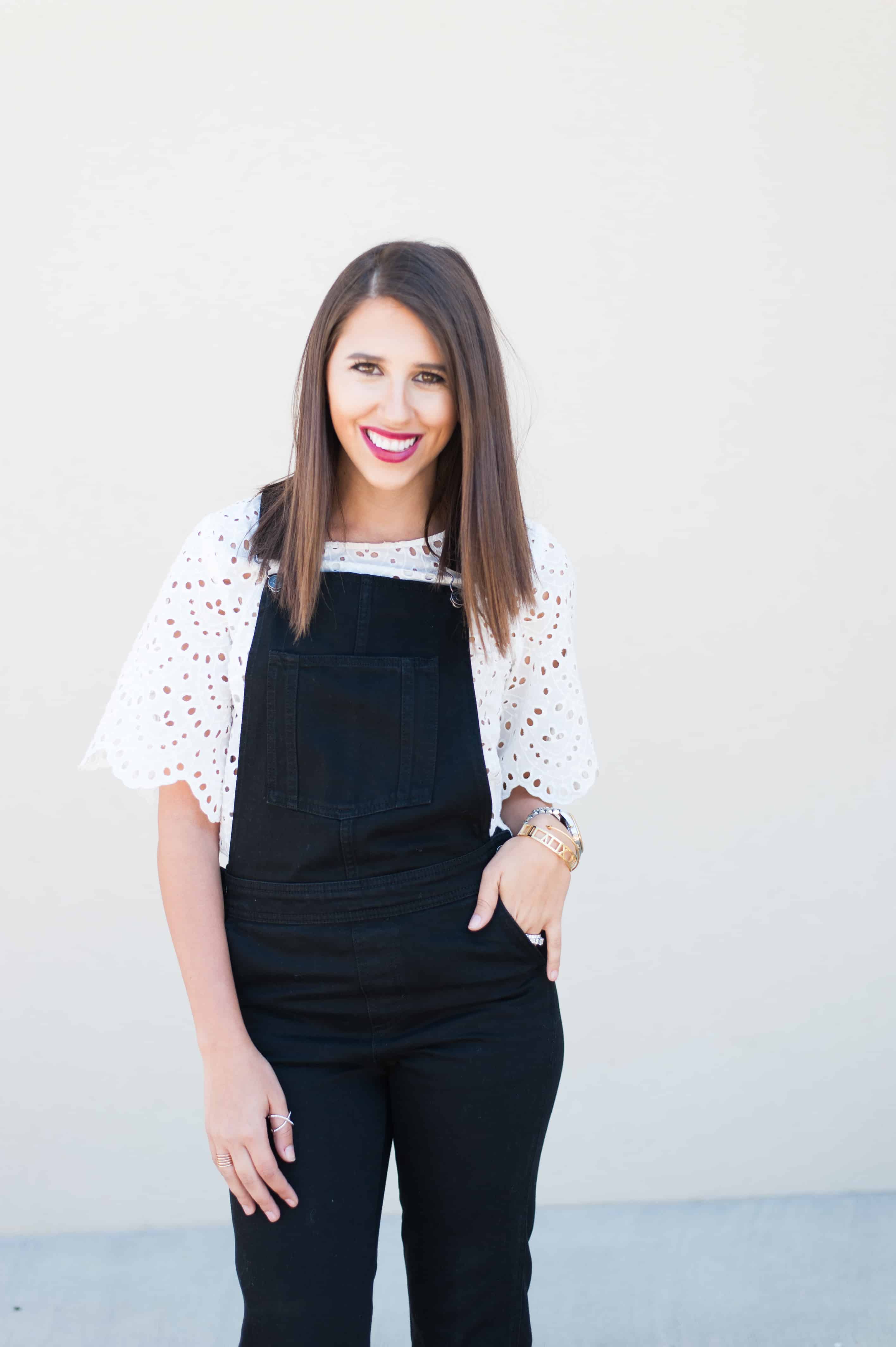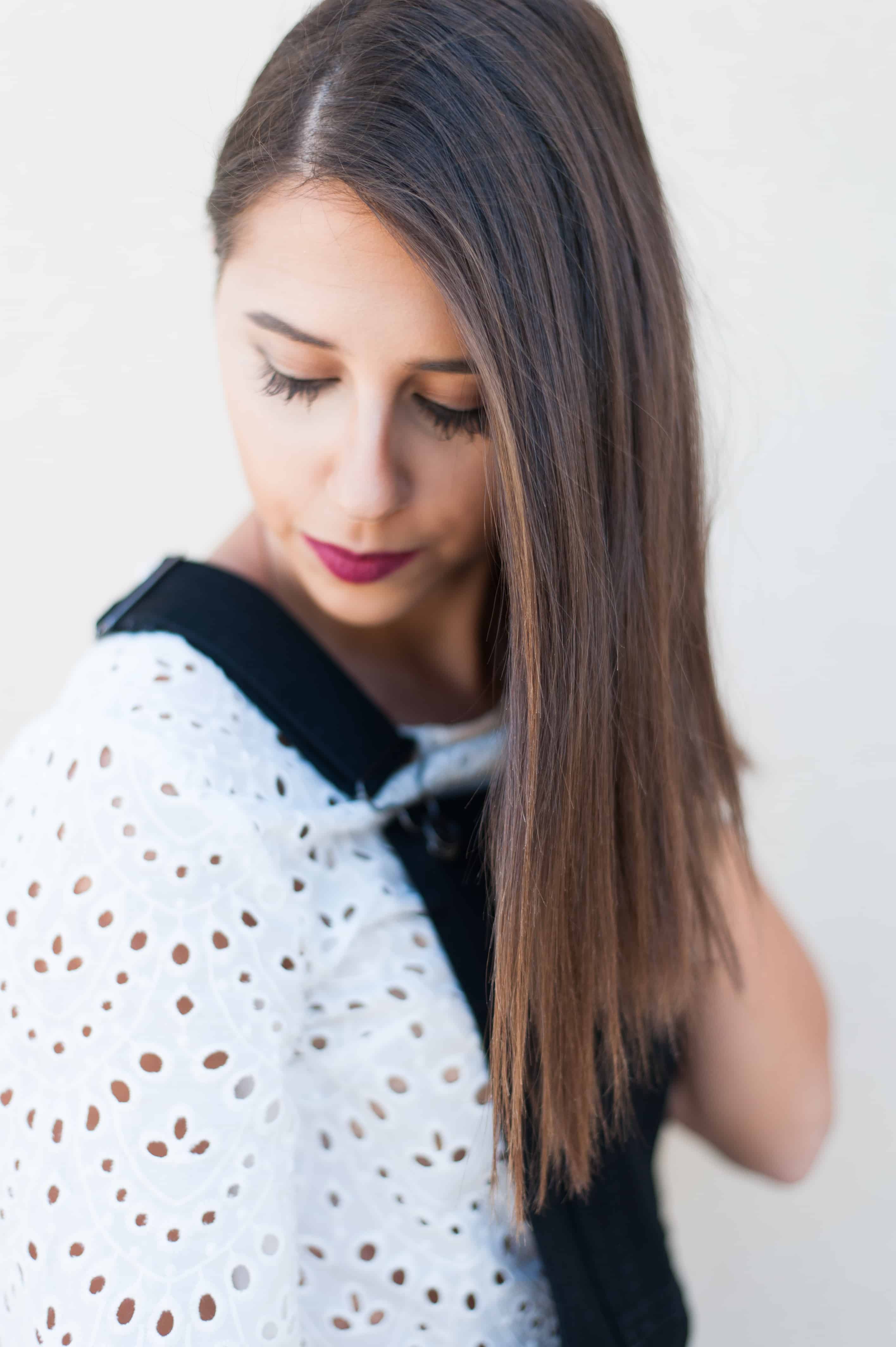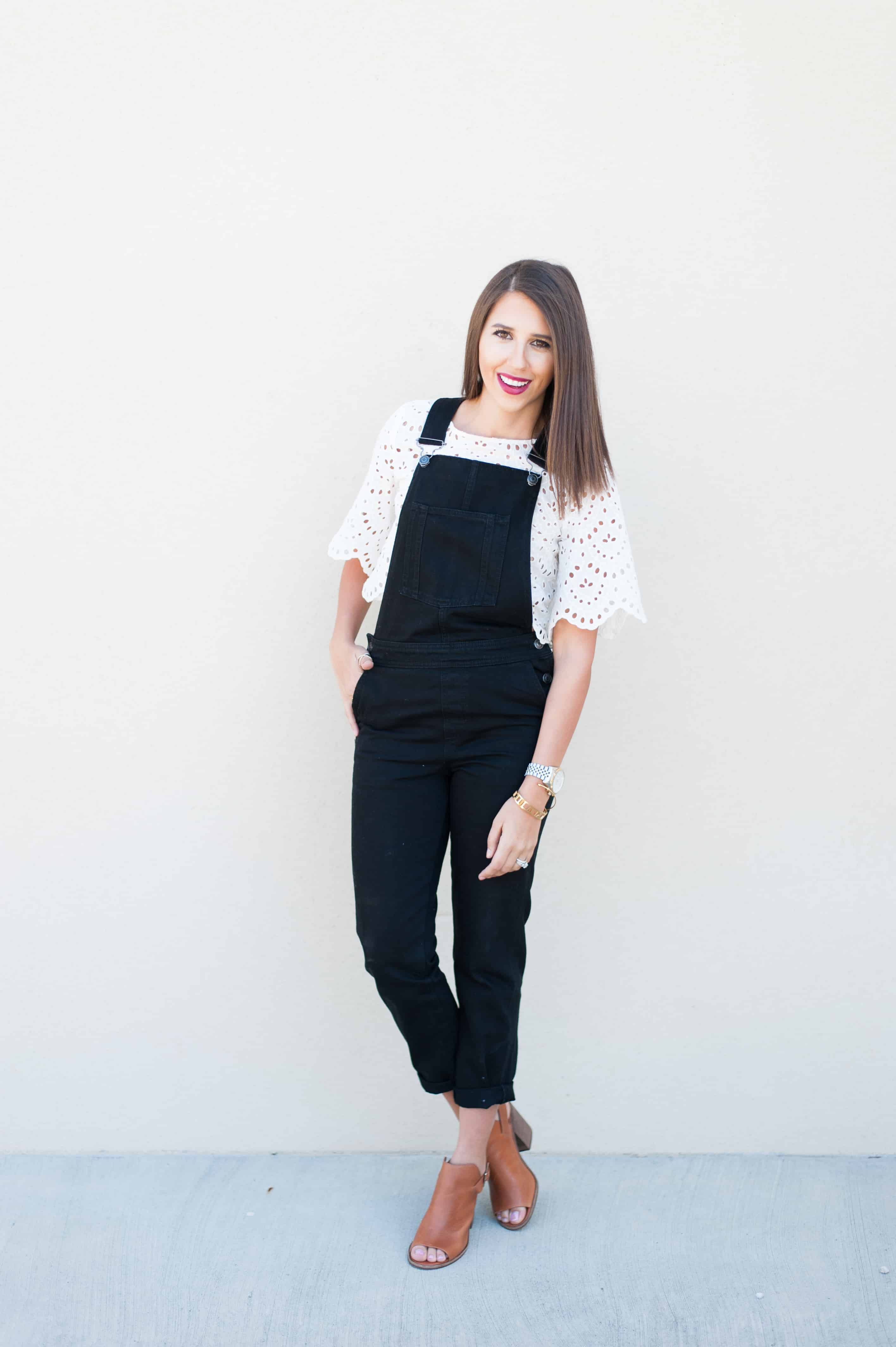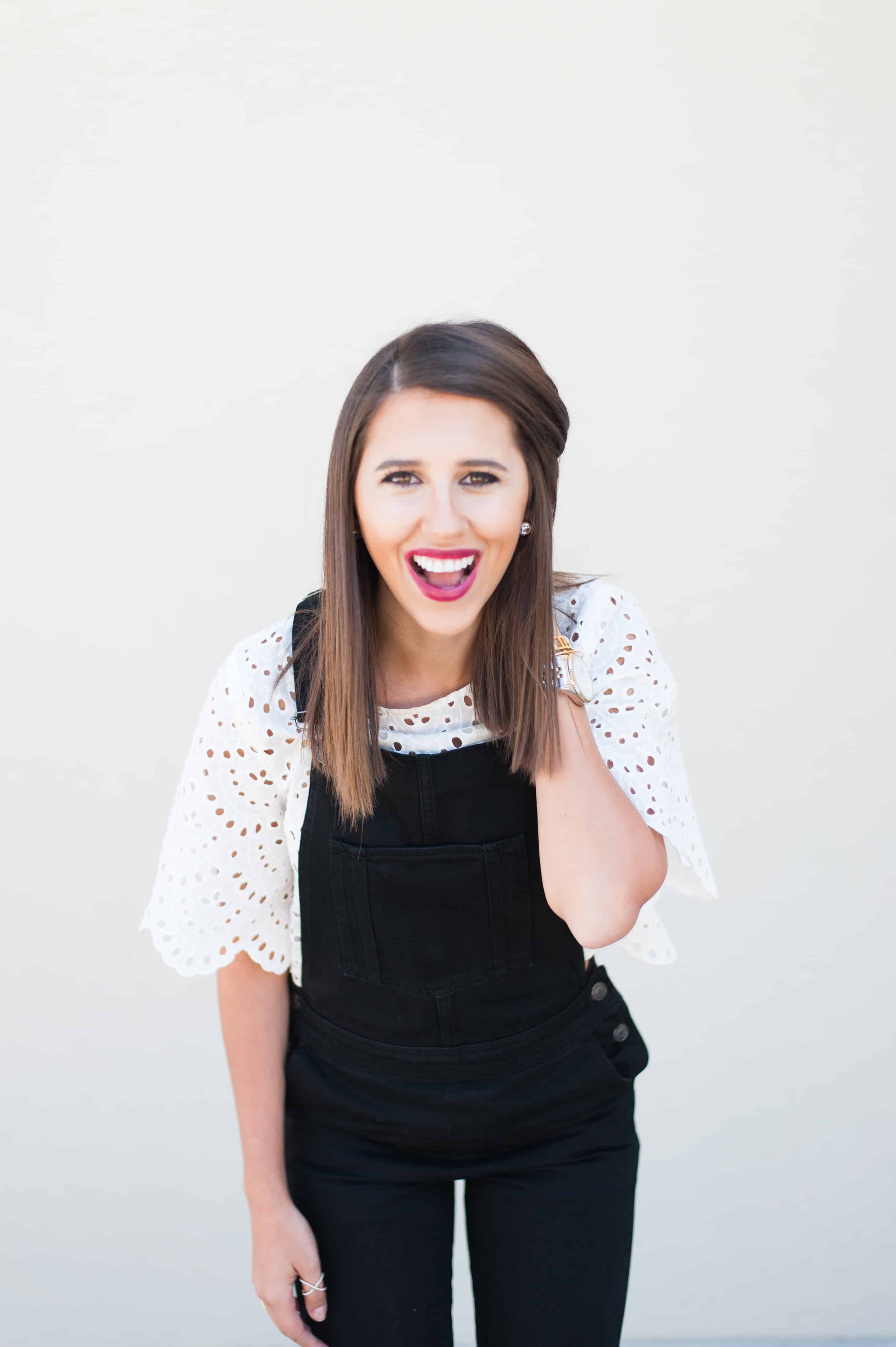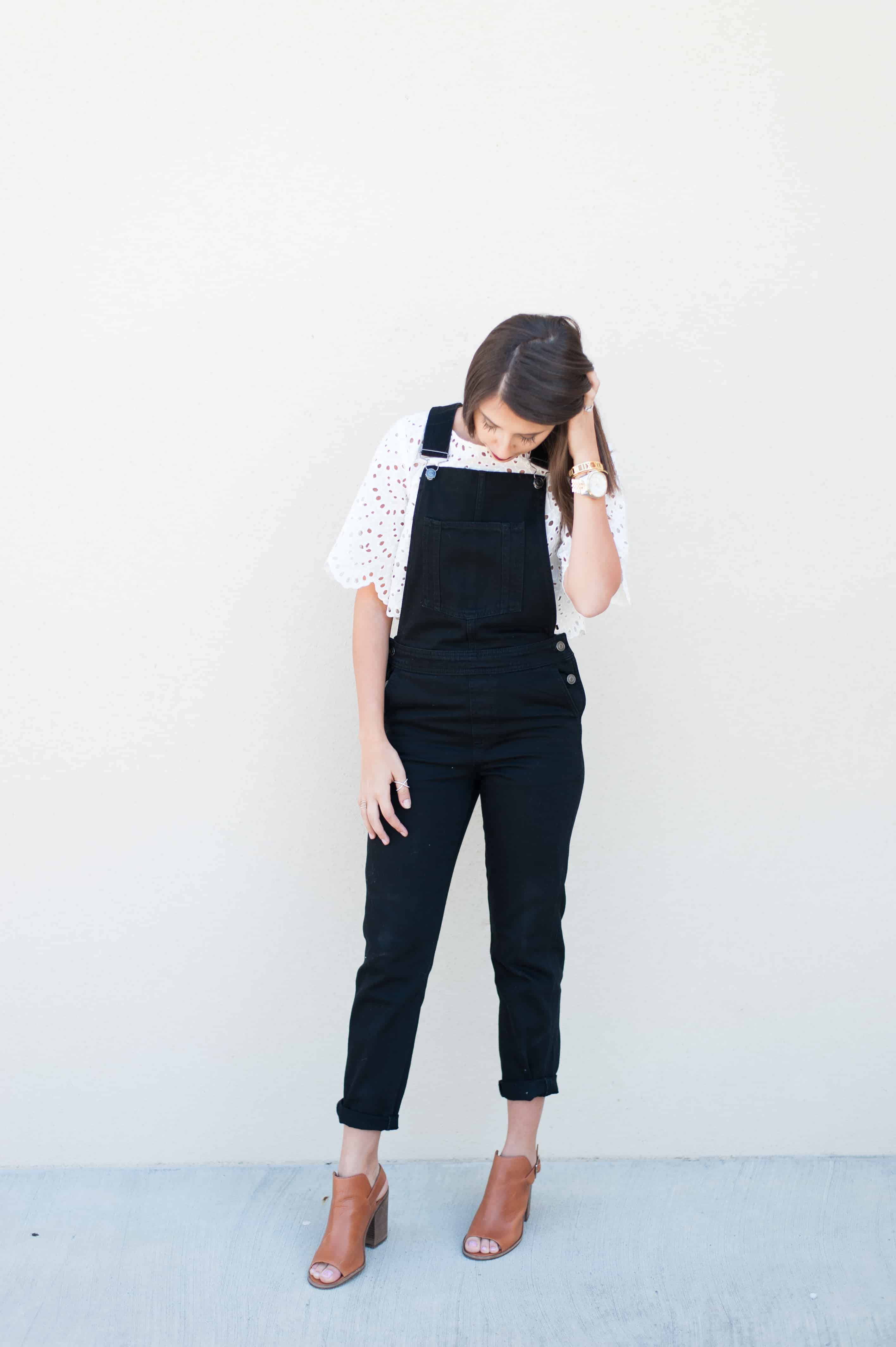 Black Overalls: Topshop | Eyelet Top: Forever 21 | Shoes: Steve Madden | Watch: Michael Kors | Lip: Nars 
I was a little skeptical about the overall trend but this one sold me. I especially love that these overalls don't look like your average denim overalls from high school but are BLACK! I wanted to pair these overalls with something different so I went with an eyelet boxy top that I wear non stop. The truth about this top is that it won't last more than a few washes, typical Forever 21 quality, but I don't care. This top was only $18 and I am sure I have gotten my moneys worth already. I went with these Steve Madden Tallness that I think go perfect with black. I basically color blocked with the black overalls, white top, and brown shoes. I believe I rocked the overall trend in a different way and loved it. I am wanting to try some short overalls next like these.  Let me know what you all think about overalls? I would love for you to tag me in any of your overall put togethers. 
Happy hump day lovelies! Only a couple of more days to prepare for my birthday trip. Excited for where hubby is taking me this year! I have been a couple of times before but its always special going with hubs. Especially since it is his first time! Be sure to follow along on snap chat (dederaad) & Instagram.