Banana Republic Endless Summer Event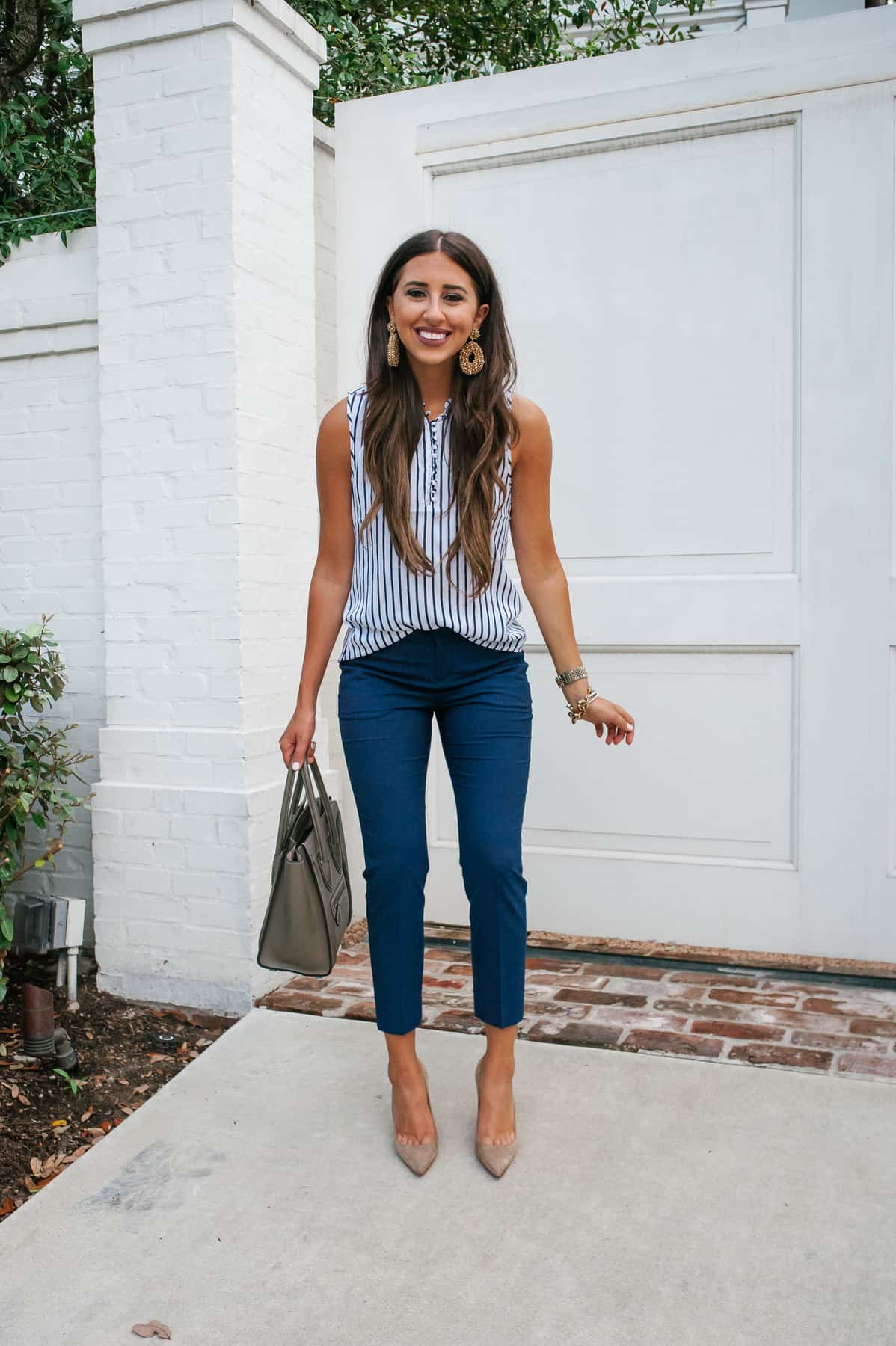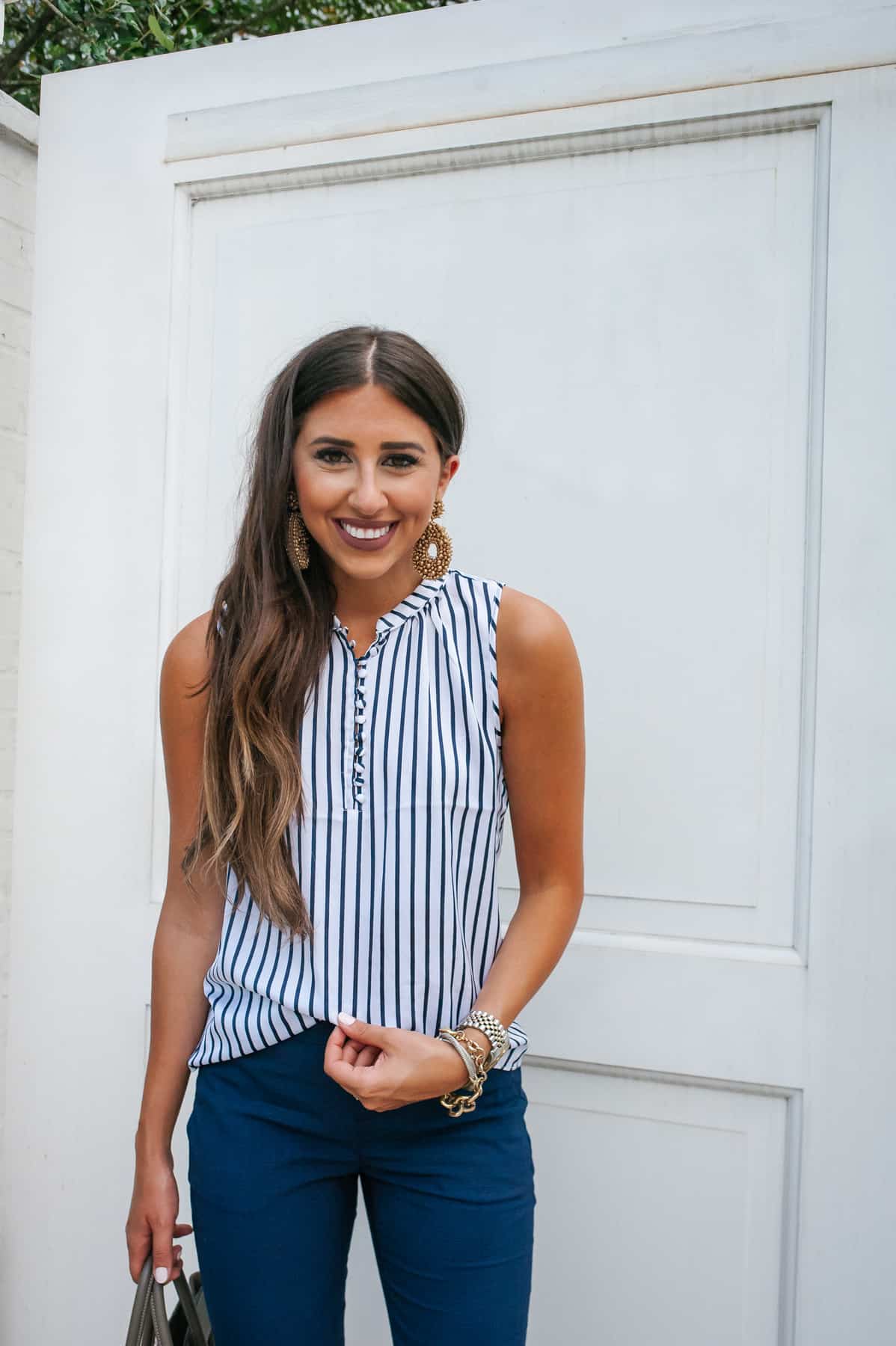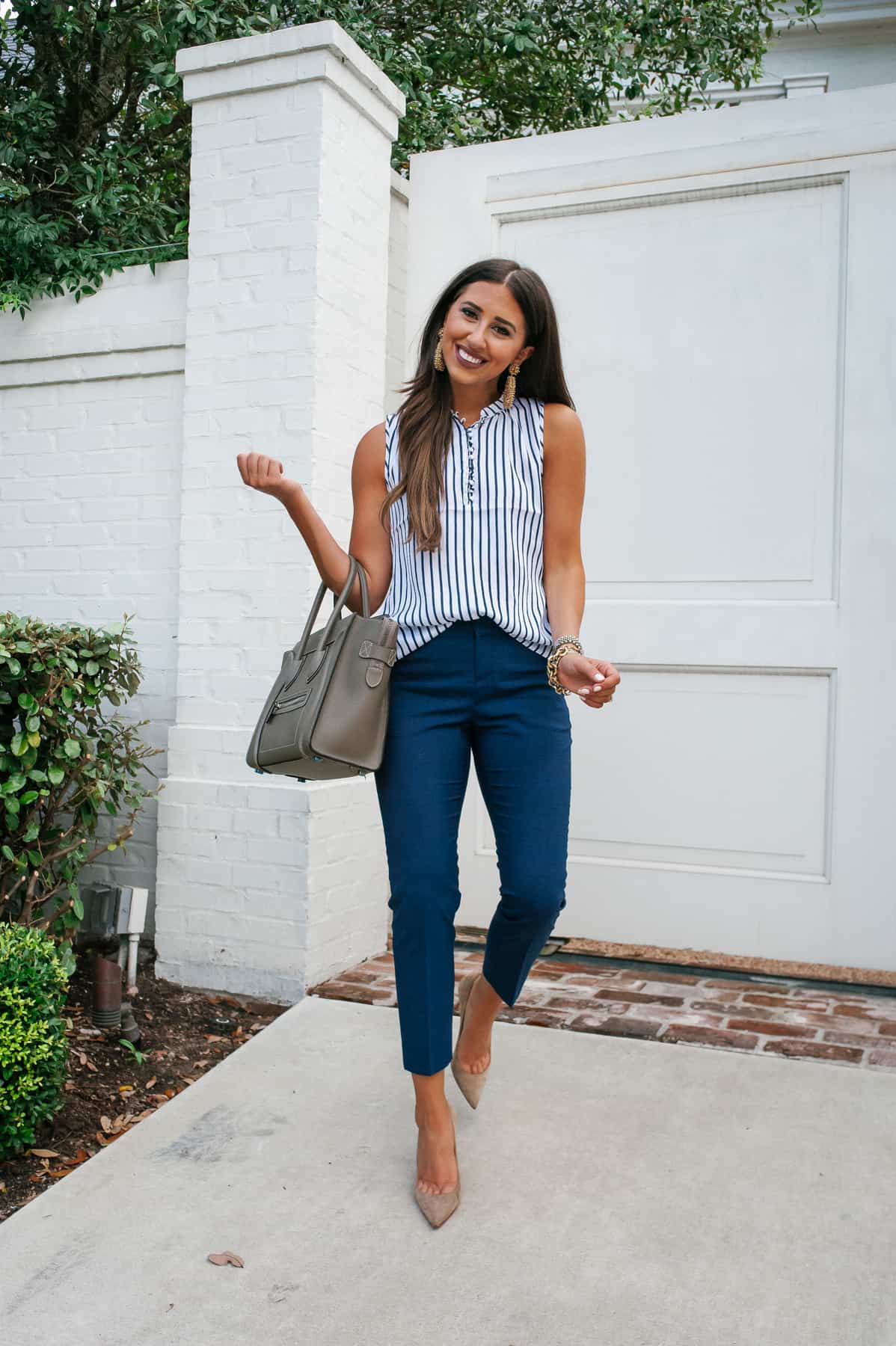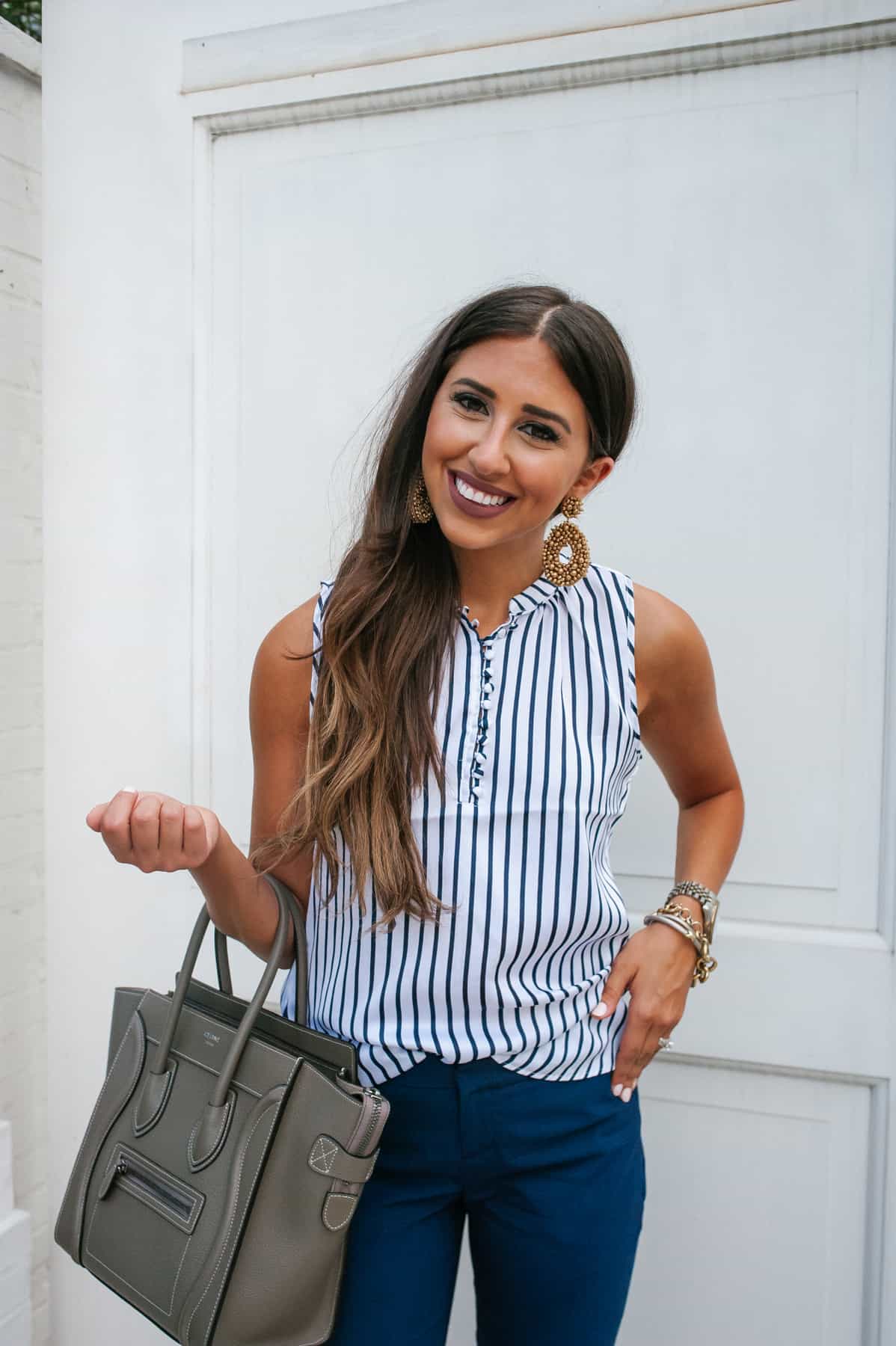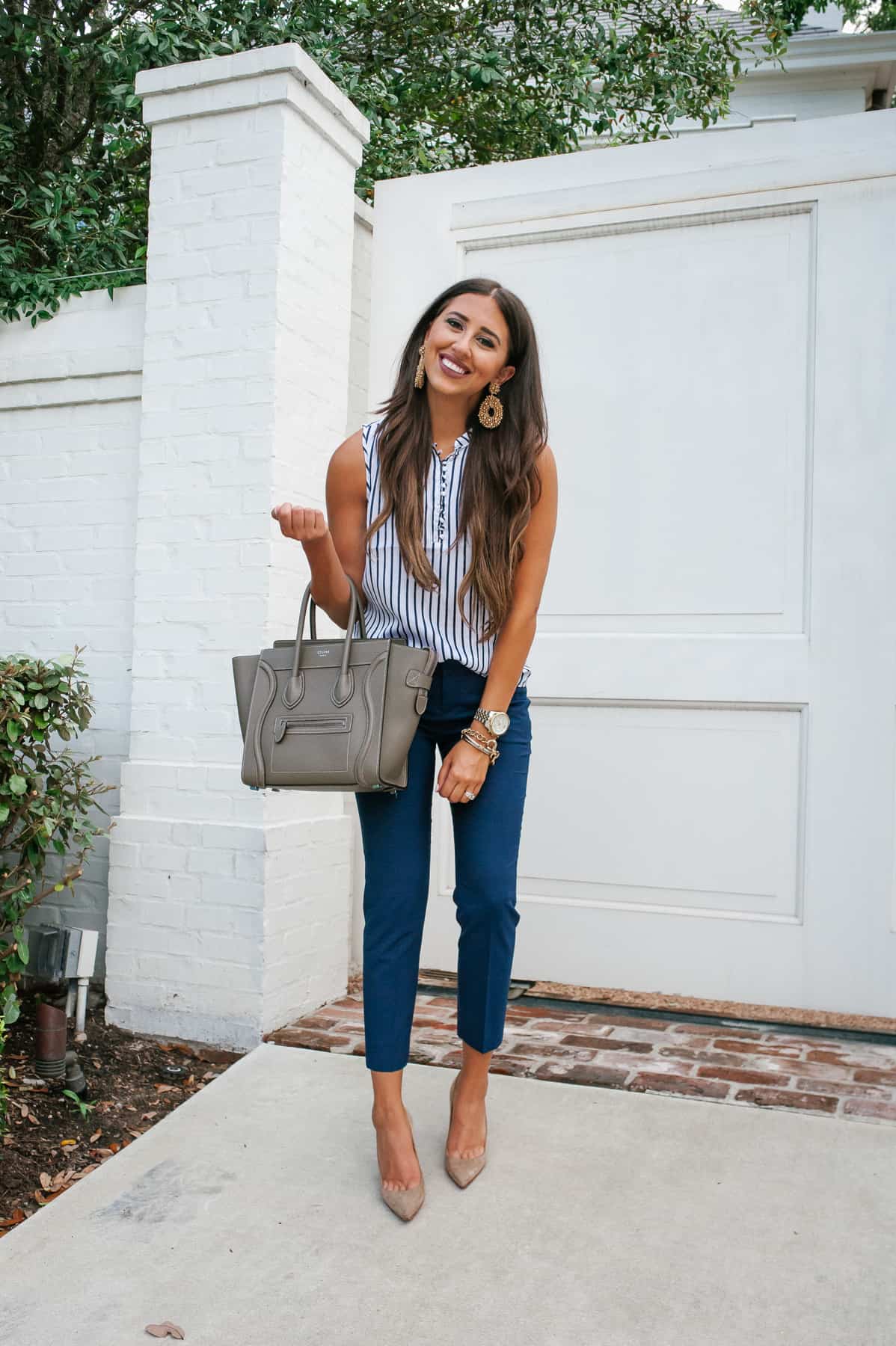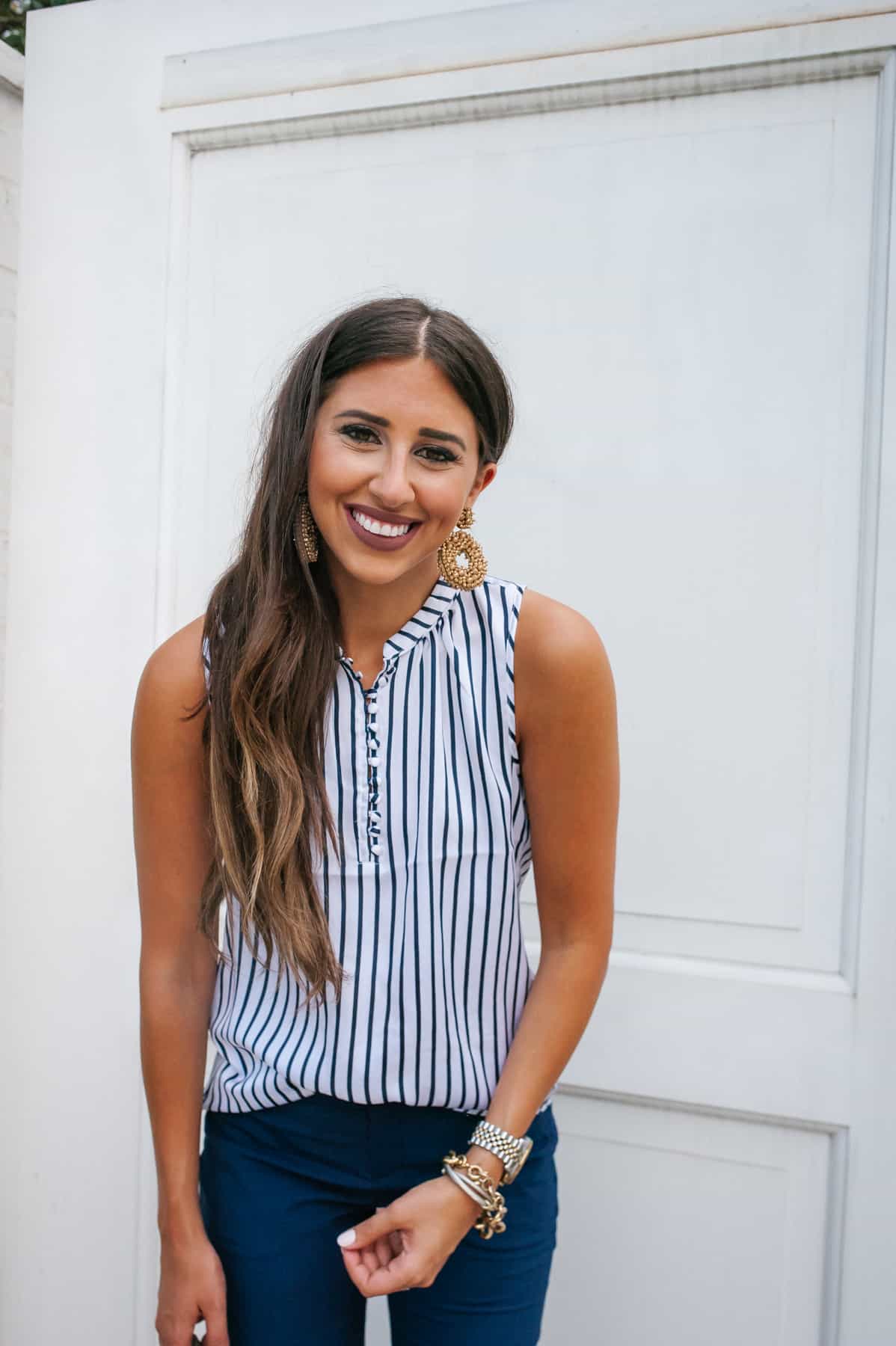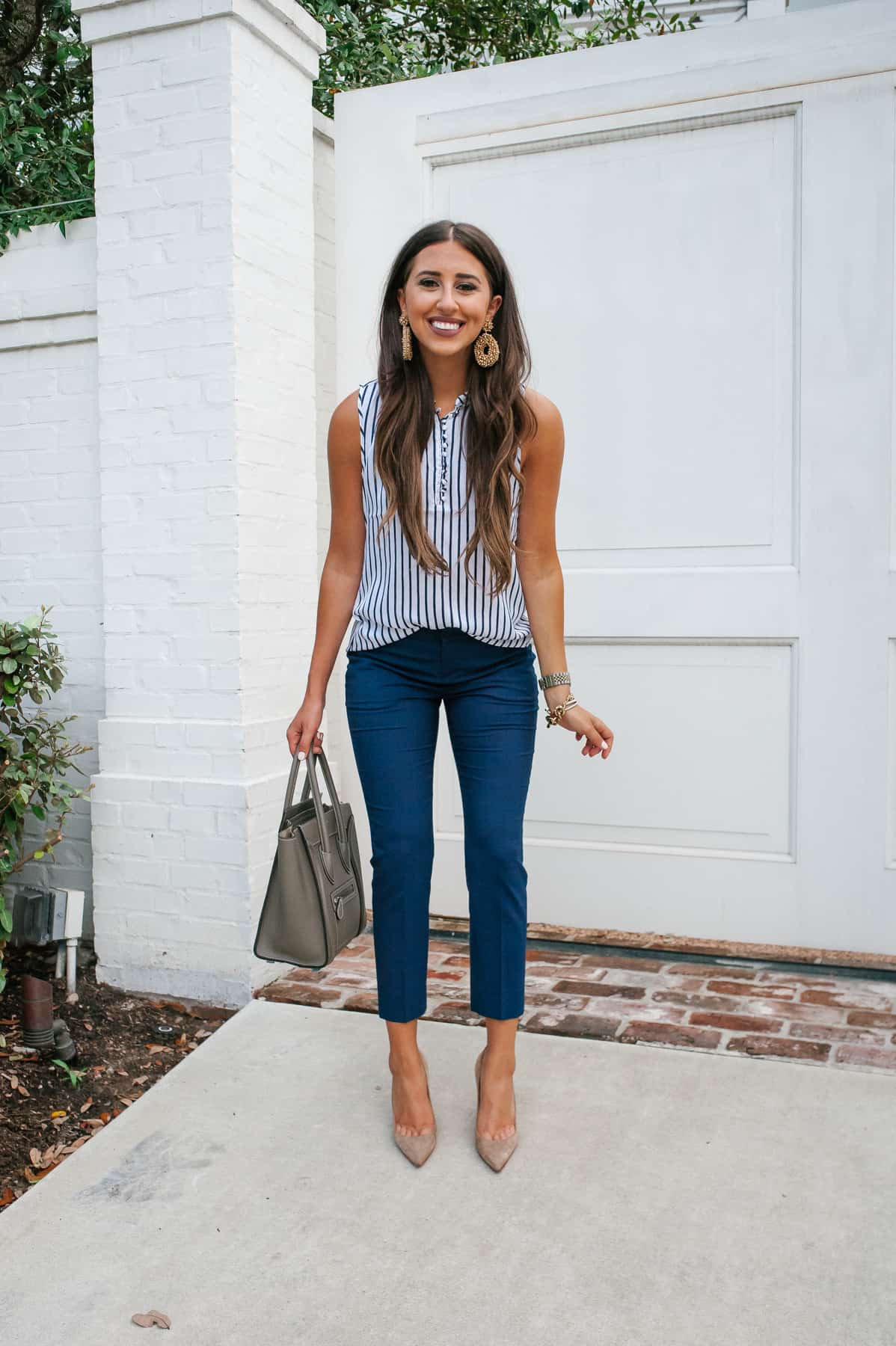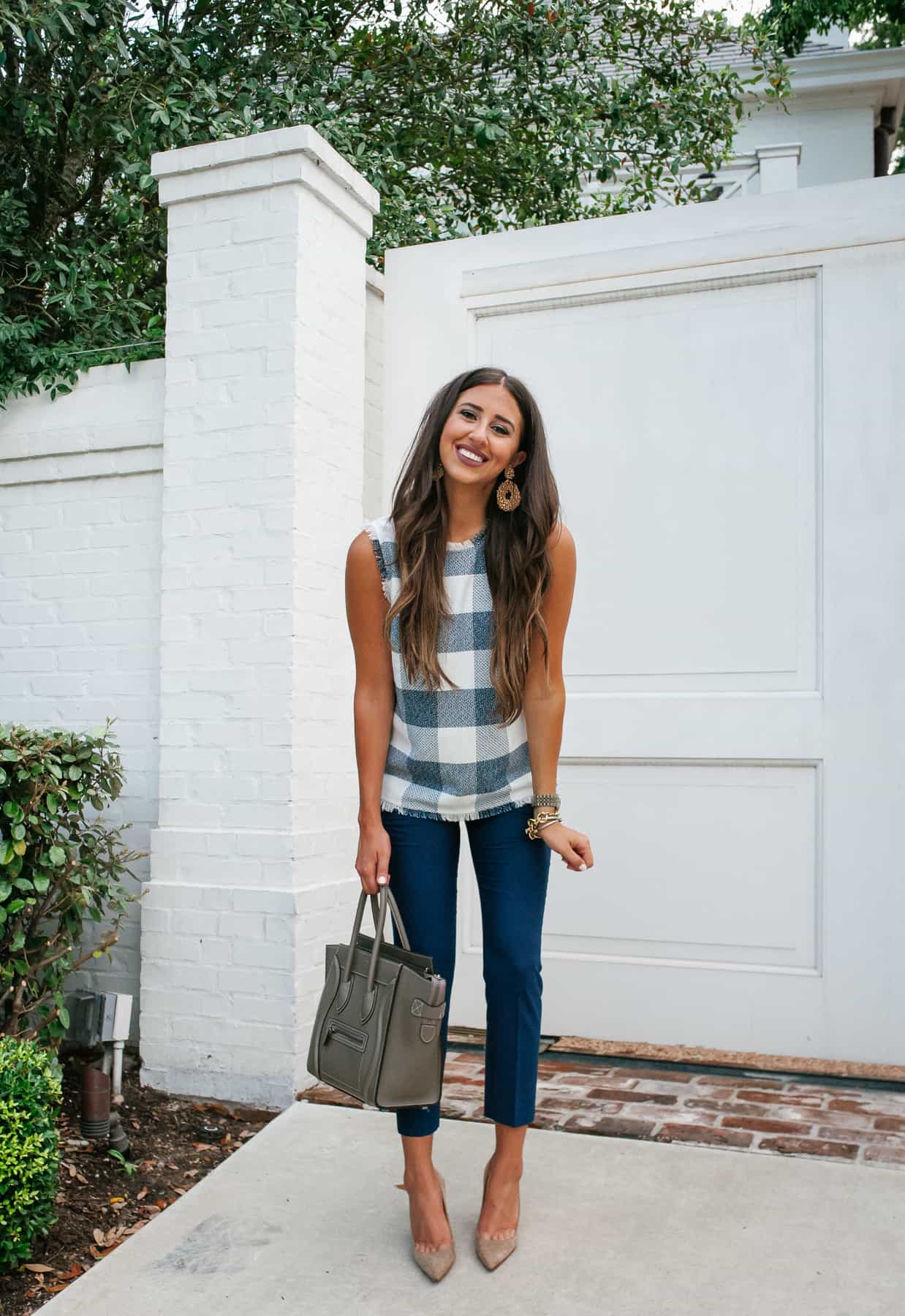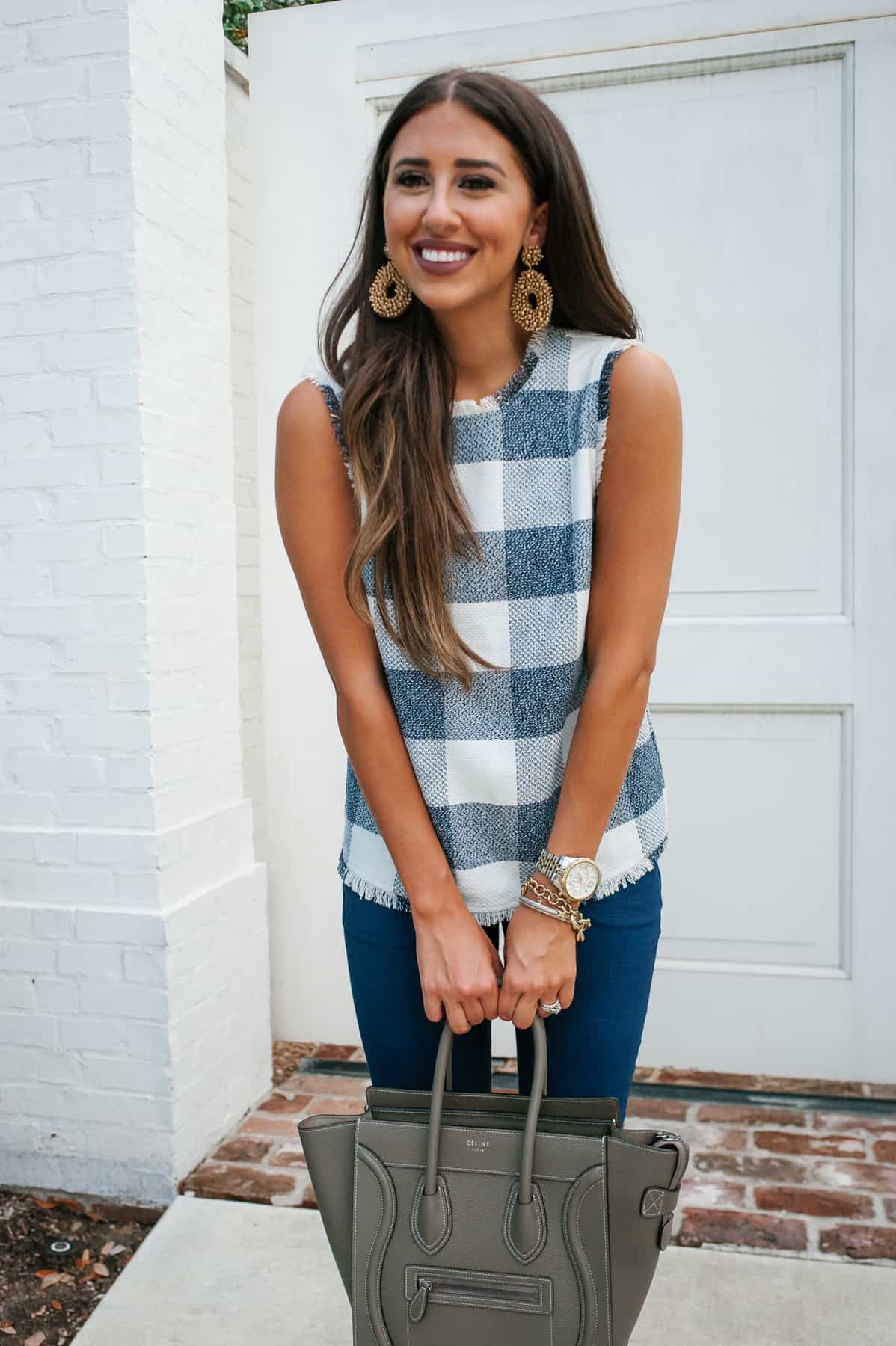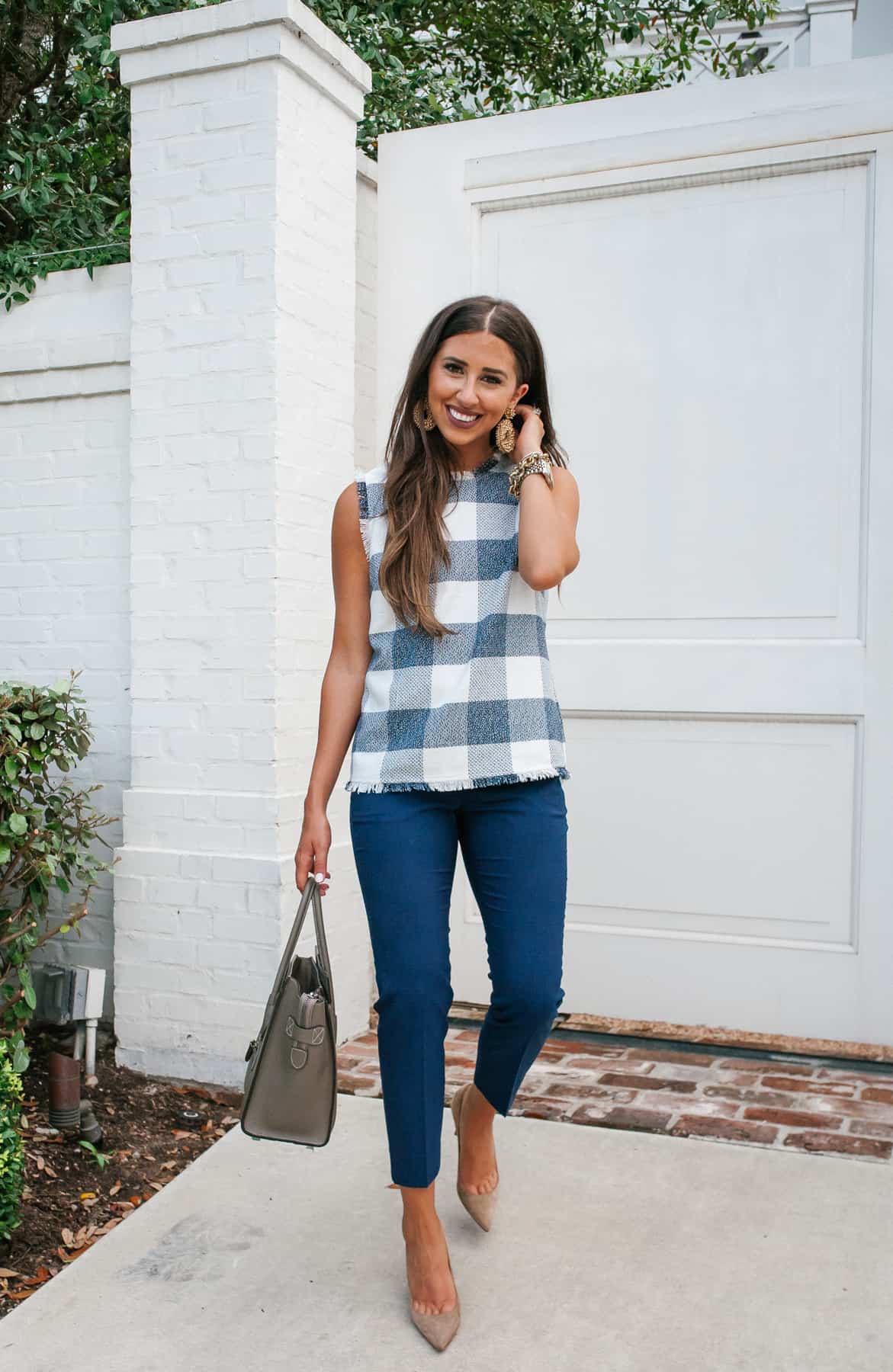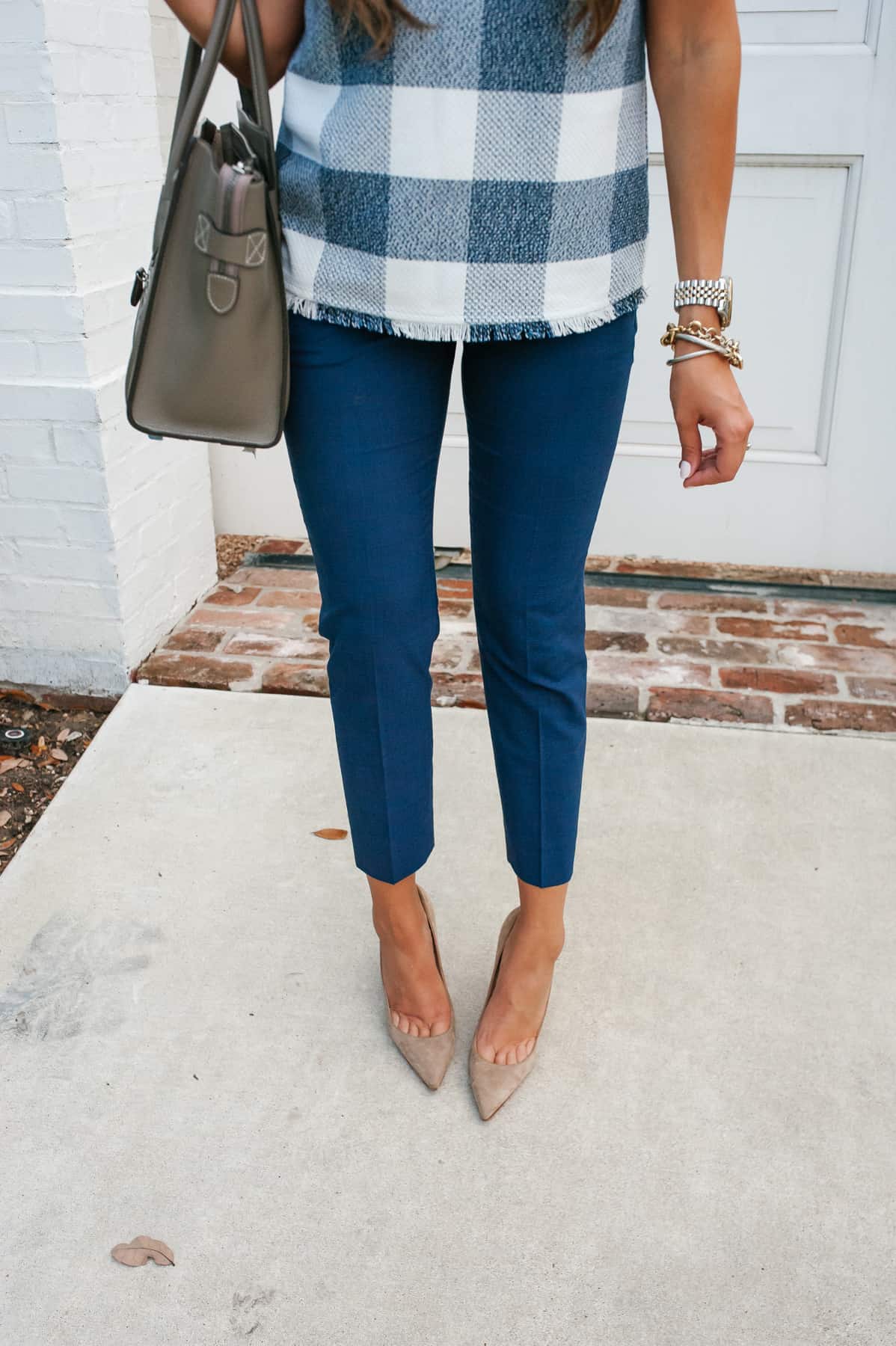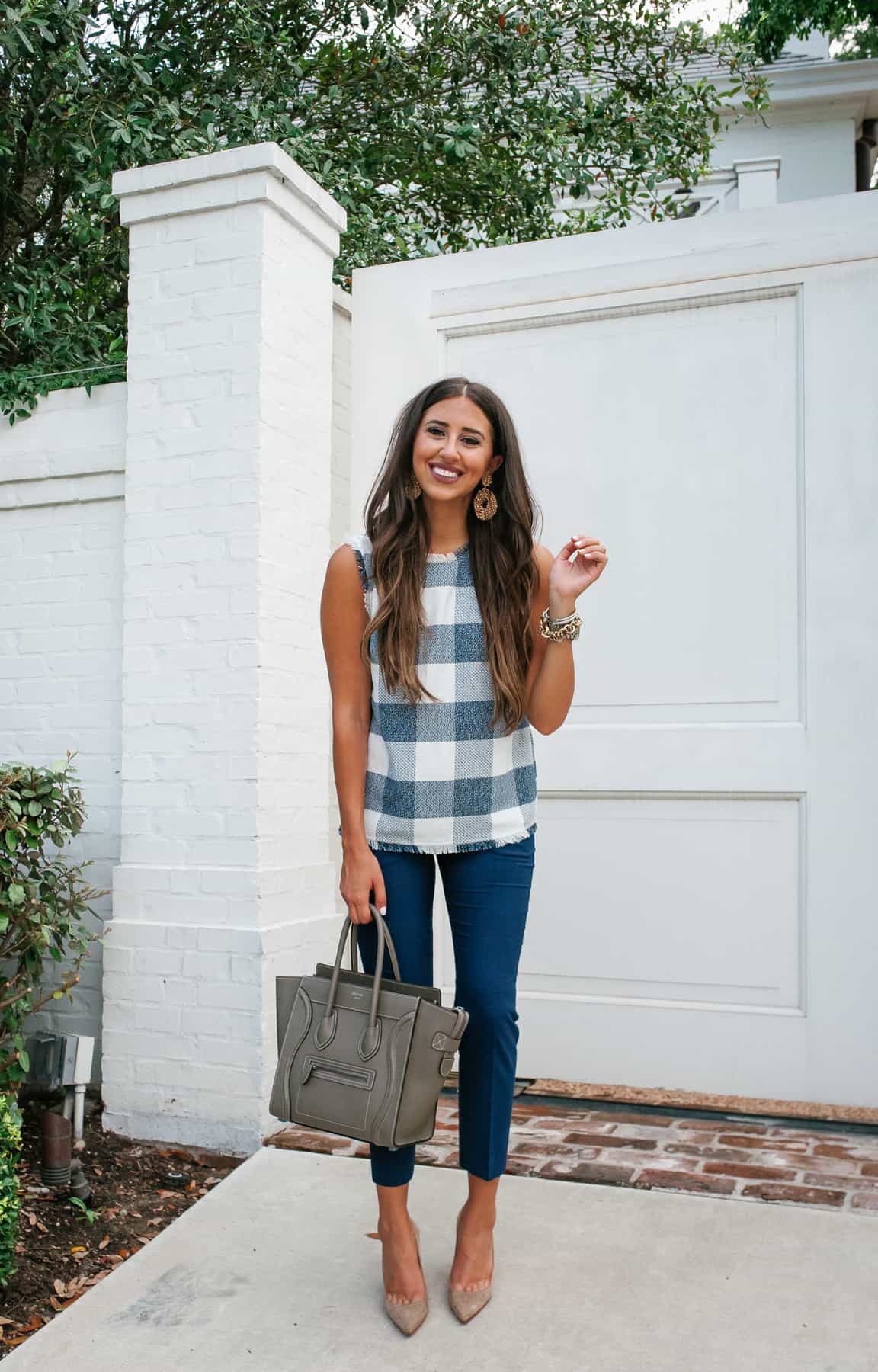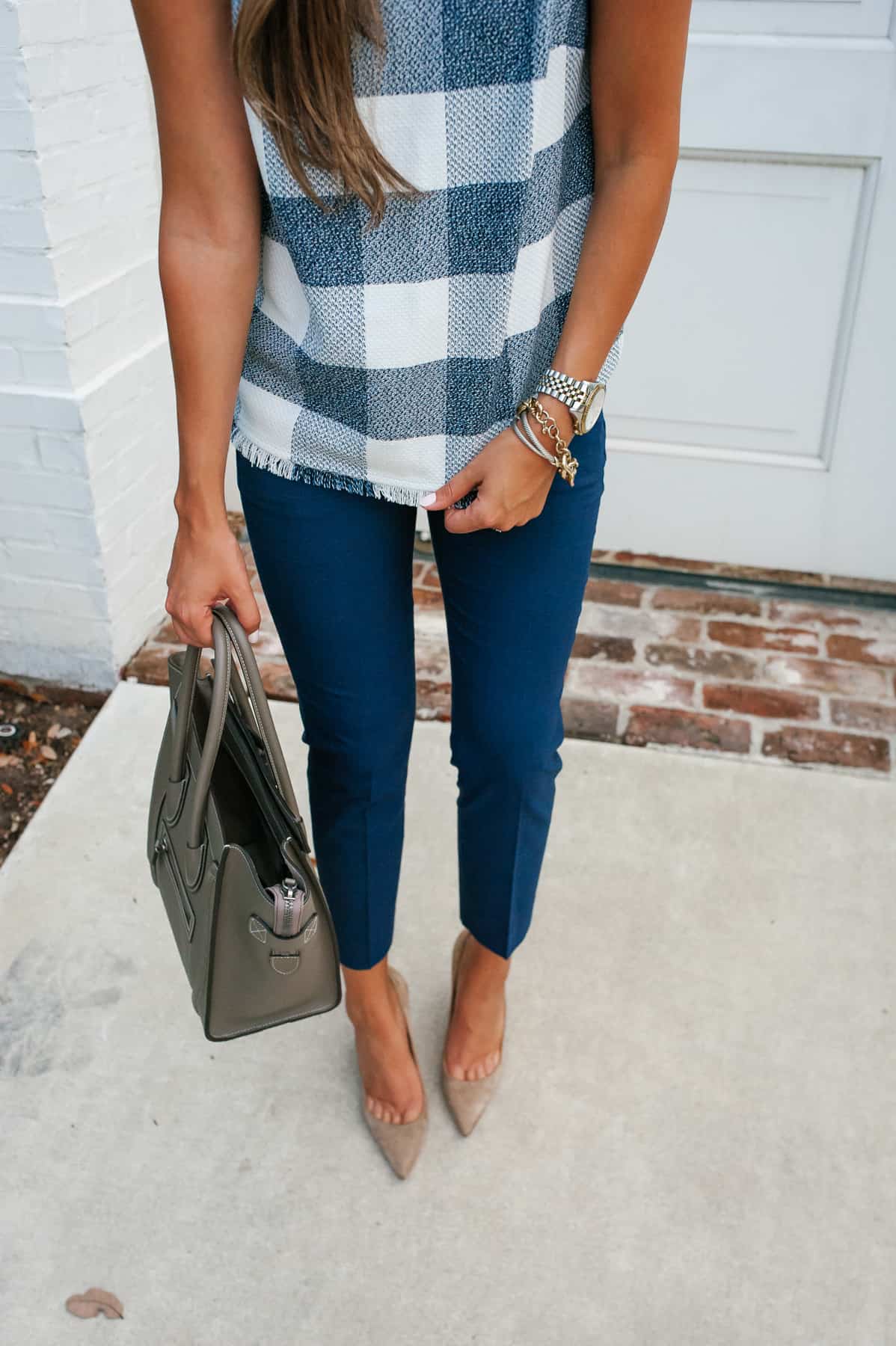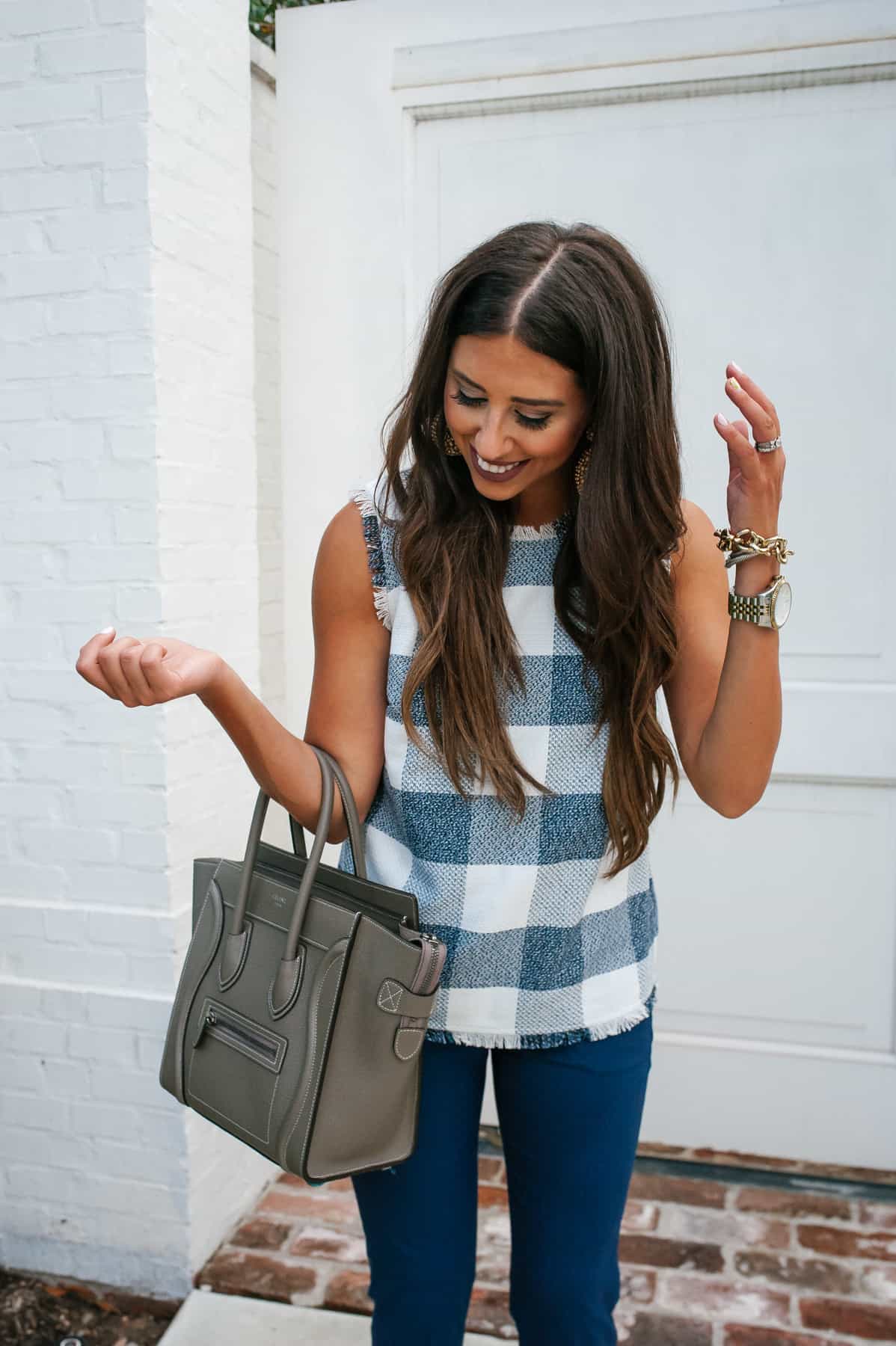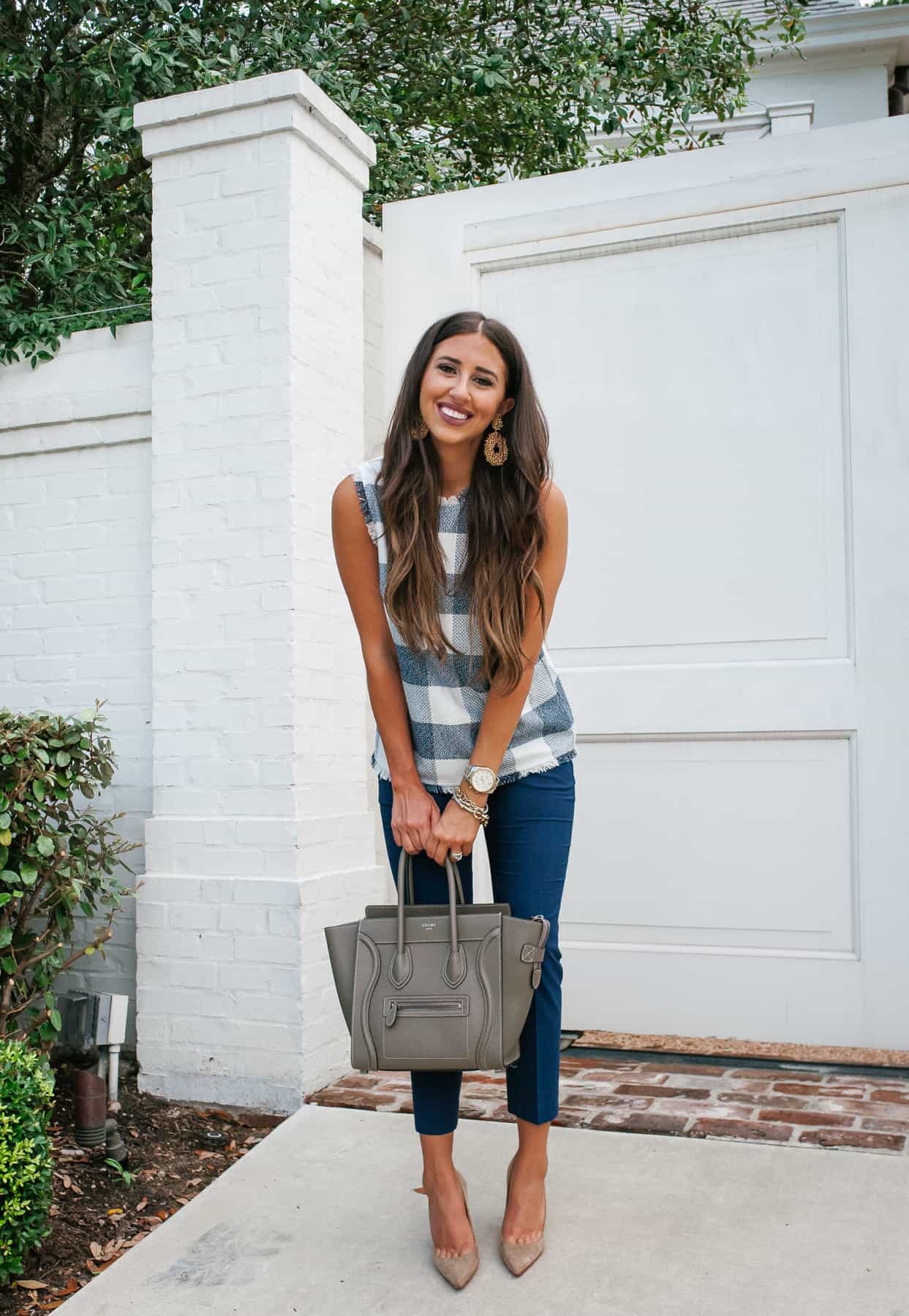 Pants / Outfit 1 Top / Outfit 2 Top
Happy almost Memorial Day Weekend! I currently am kicking myself in the booty for not wearing a red lip to play the part of a red, white and blue look! If I wasn't headed to camp this weekend, I would for sure wear either of these tops! They are so versatile, you could wear either or for your 9-5, then with some denim shorts for a great for a weekend look!
Lots of great Memorial Day offers are starting and I wanted to kick off the weekend with one of my favorites from Banana Republic! Their Endless Summer event is happening (5/23 – 5/ 28) and they are offering 40% off your entire purchase! I stopped by the store this week and fell in love with these pants and both of these tops. All the items worn can be folded and packed up yet doesn't need additional ironing!
I remember my 9-5 days and I rarely could wear my tops that needed to be steamed because 99% of the time I was already running late. I clearly am still on the struggle bus with trying to master adulting lol. I do believe adulting also means that we all need to own at least a few work pants. I know a lot of you all will be starting internships or new jobs this next season and Banana Republic Summer Event would be the perfect time to shop!
Thank you Banana Republic for sponsoring today's post