A Girl Can Dream Gift Guide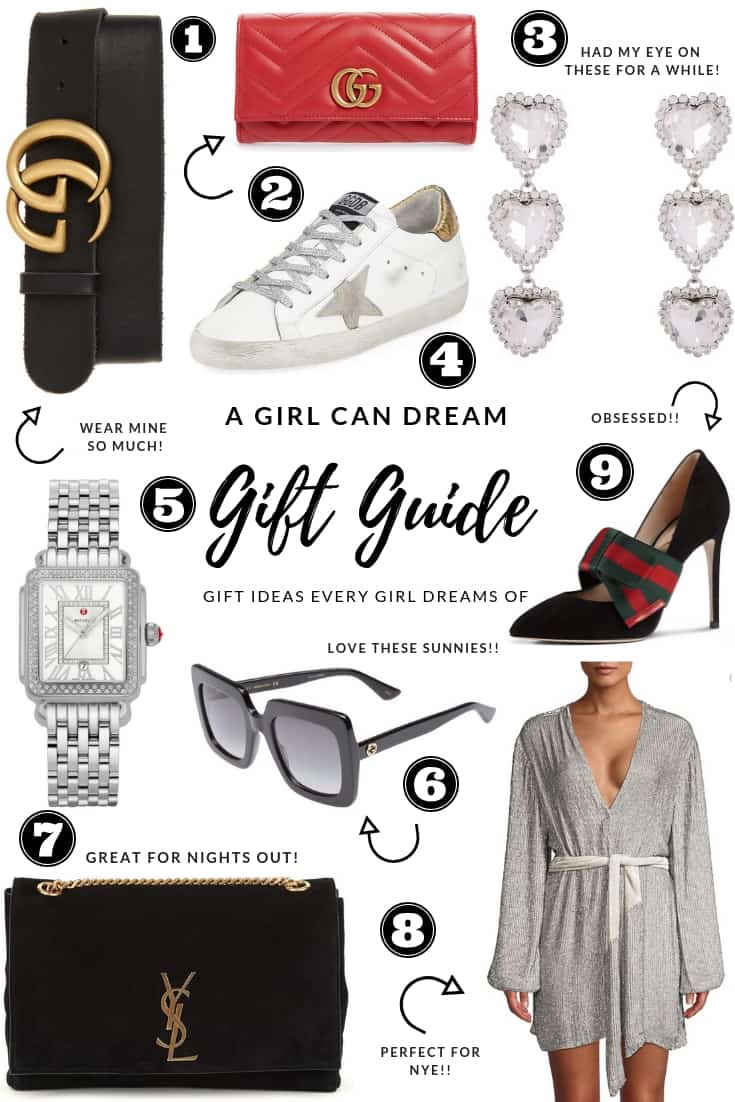 1 Belt: This is honestly a great gift idea! I wear mine so much and love it!
2. Wallet: This large wallet could be used to throw in one of your larger bags or you could use as a clutch to add a little pop of color!
3. Earrings: I have had my eye on these for a while and am obsessed!
4. Shoes: Love love these casual shoes! Would go great with so many outfits!!
5. Watch: I have wanted a Michele watch for so long! I think they are so classy!
6. Glasses: You can never go wrong with a designer pair of sunglasses! I love the bulky frame and skinny sides!
7. Purse: I need a little black purse to carry out at night and this one would be so perfect!
8. Dress: Such a cute little dress! Would be perfect to wear on NYE! So neat that you can tie and wear as a dress or use for layering!
9. Heel: Obsessed with these heels! Love the classic Gucci colors and big bow detail!