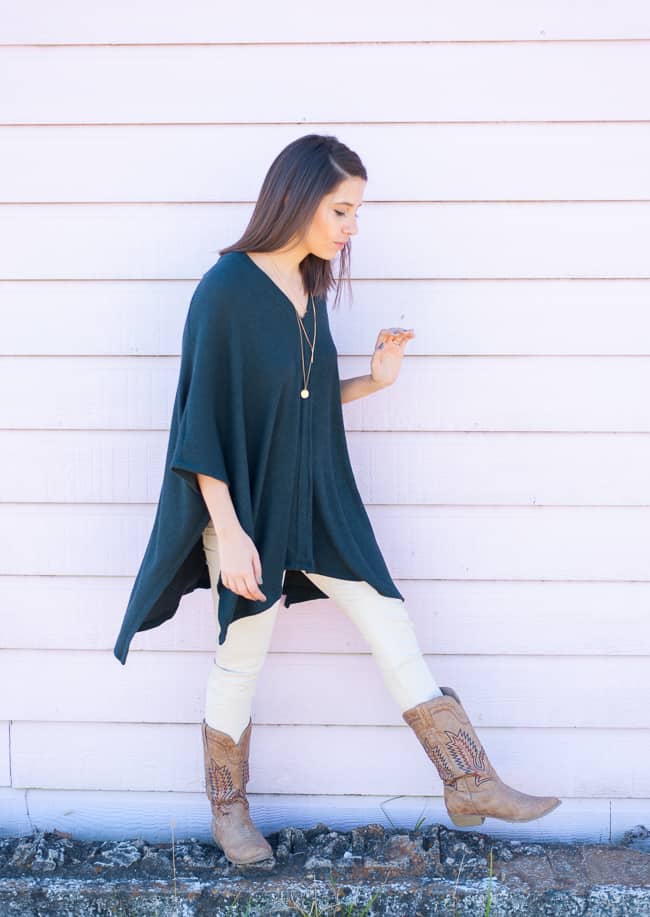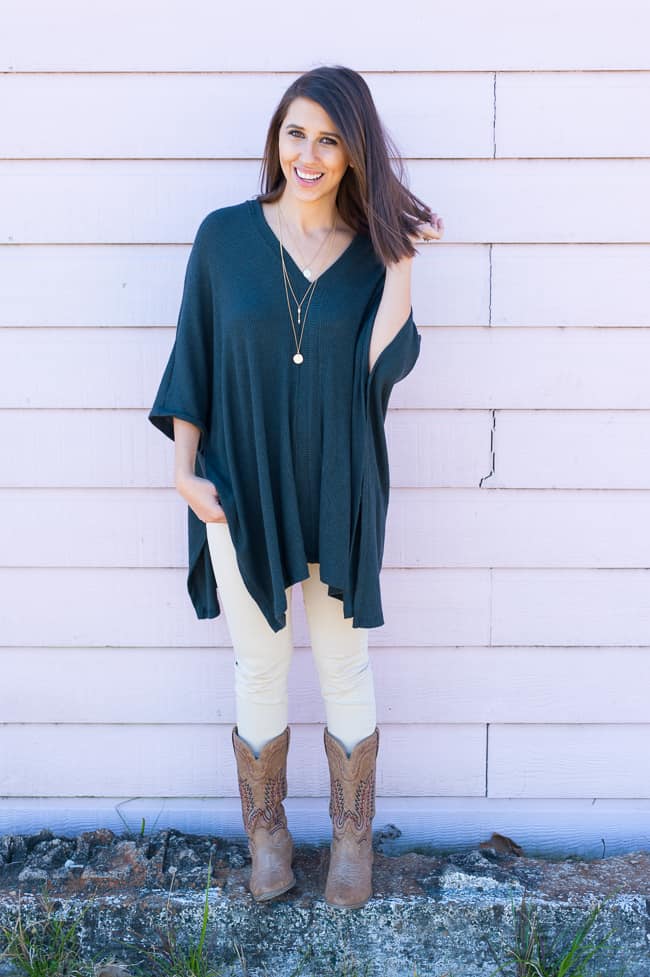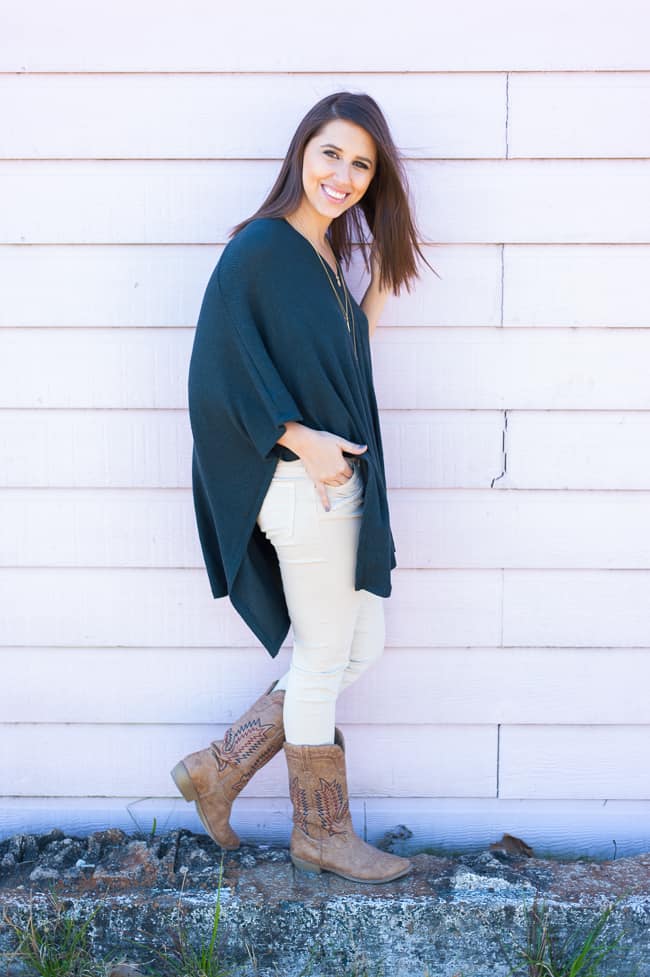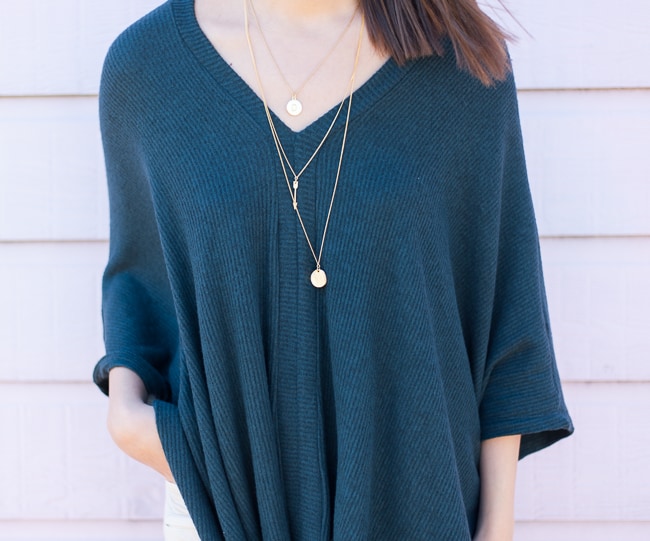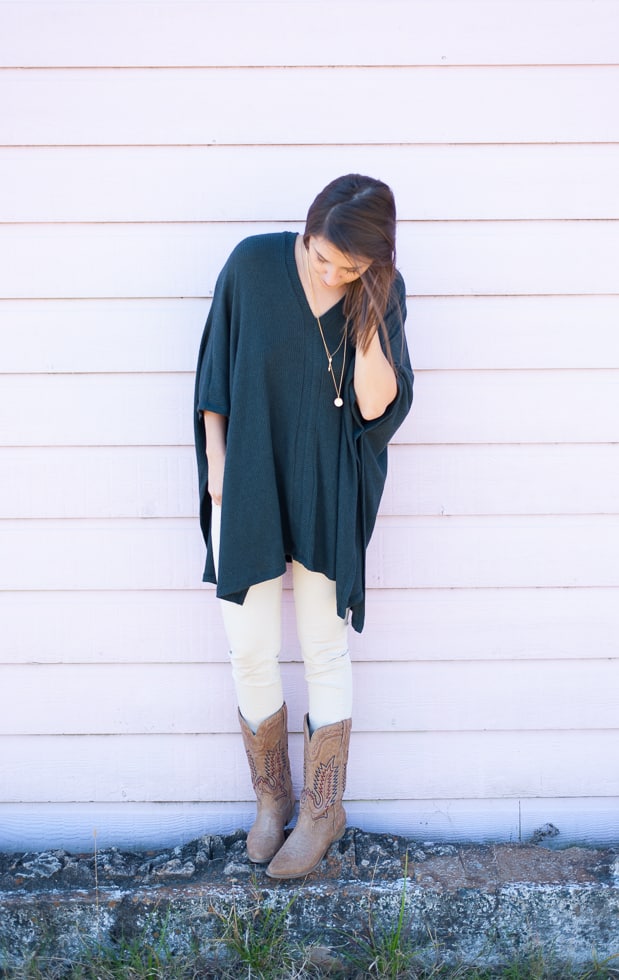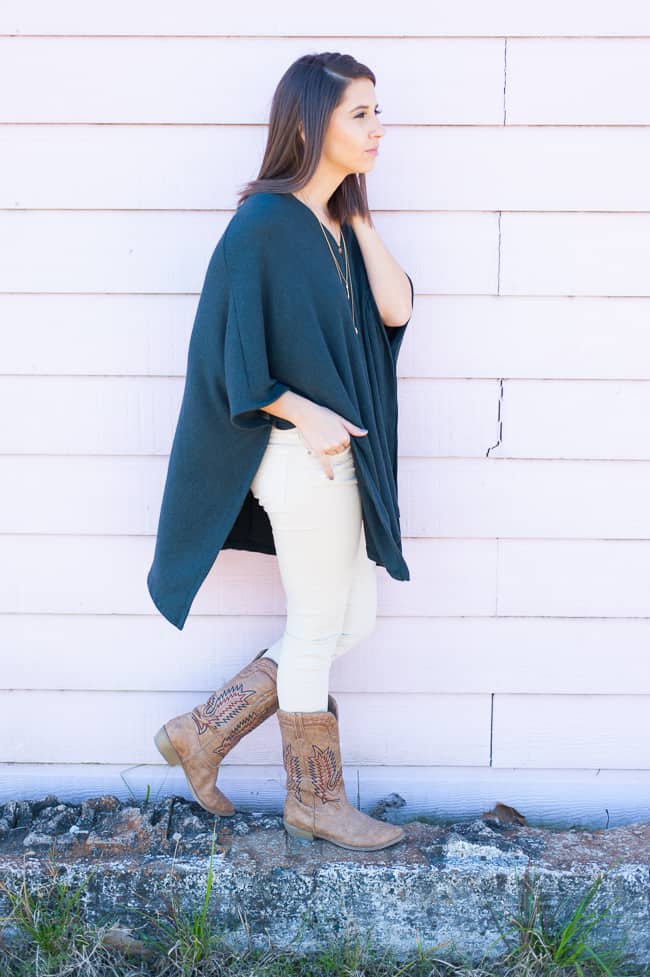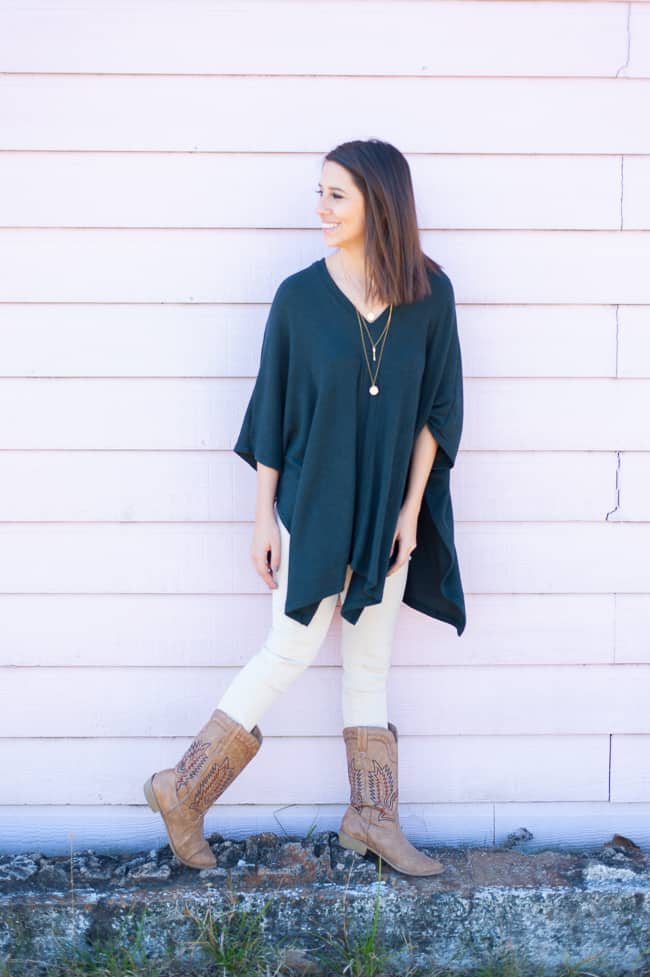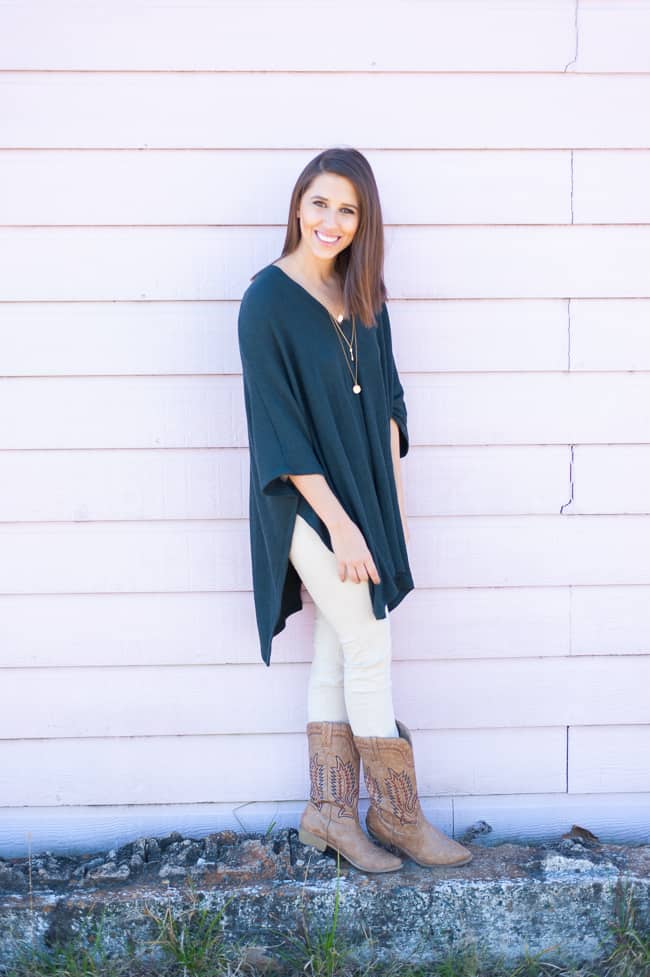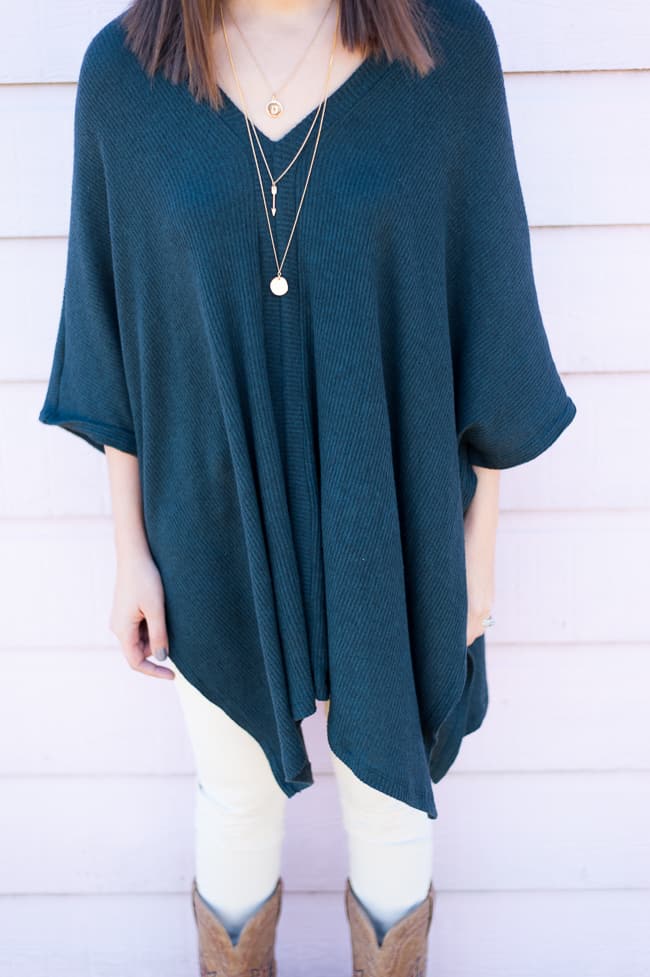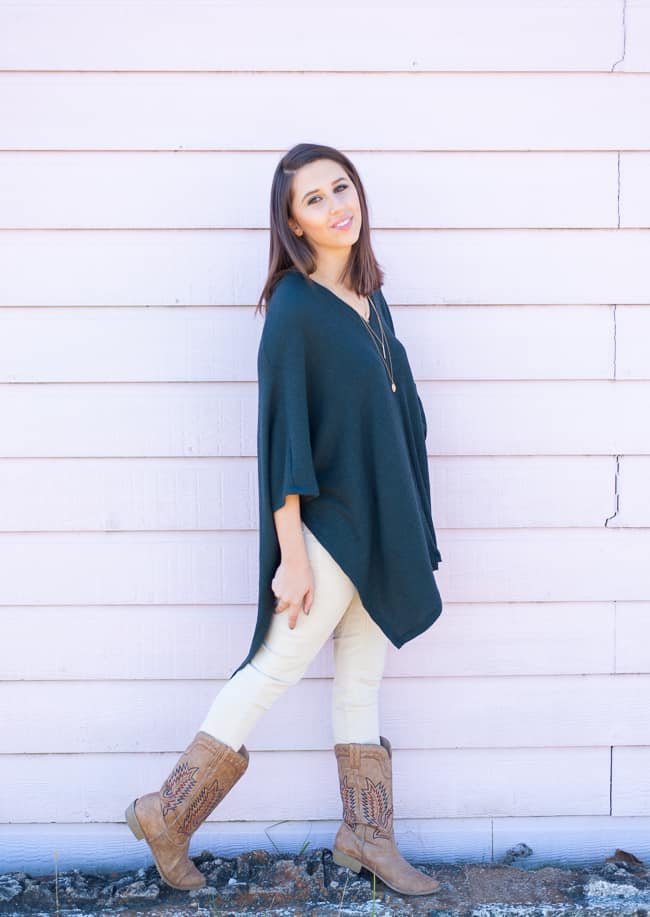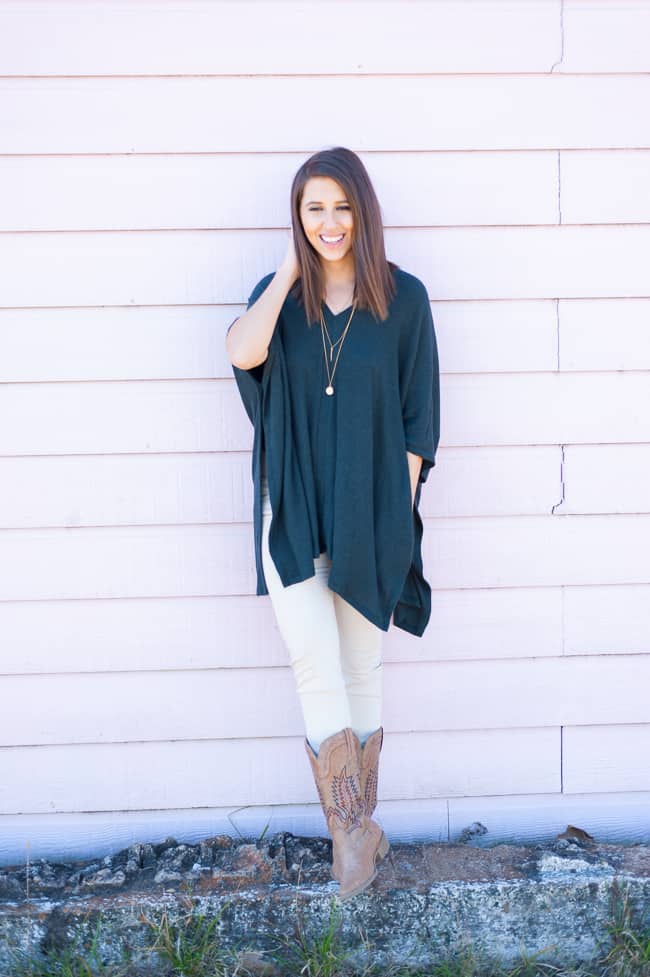 Oversized Sweater: Jena Boom c/o | Jeans: NYDJ | Boots: Coconuts by Matisse (super affordable) | Necklace: Jena Boom (jewelry on sale with code: leapyearlove) c/o
So I wanted to share this cowgirl inspired, oversized sweater, with you all today to kick off the official rodeo season here in Houston! The cook off was this weekend and I am sure many of you all have plans to go to attend the rodeo this season. If you are not a native Houstonian you are missing out on such a fun time! I would advise to plan a visit and come to the Rodeo at least once. The food is out of the world with fried snickers, bbq, and drinks. I found this oversized sweater and thought it would be perfect for the rodeo since I definitely end up with a food baby from all the bad (bad) food, every time! This sweater is only light so you won't get too hot but just the perfect material for those cold nights when the concerts ends.  I paired it with some gray jeans that I love here and some of the cheapest but cutest cowboy boots. I would love for you all to share your cowgirl inspired hashtags! You always can snapchat me (dederaad) or hashtag your instagram looks with #dressupbuttercup to share! Trust me when I say, I would LOVE to see them.
Thanks for stopping by lovelies! I hope you all had a restful weekend and ready to take on another week. Tomorrow I get my wisdom tooth pulled so today is preparation time. Lots of shopping for soup, jello, and ice cream. Not looking forward to it at all. I will keep you updated here when I may have to miss a post.