Stripes & Hunters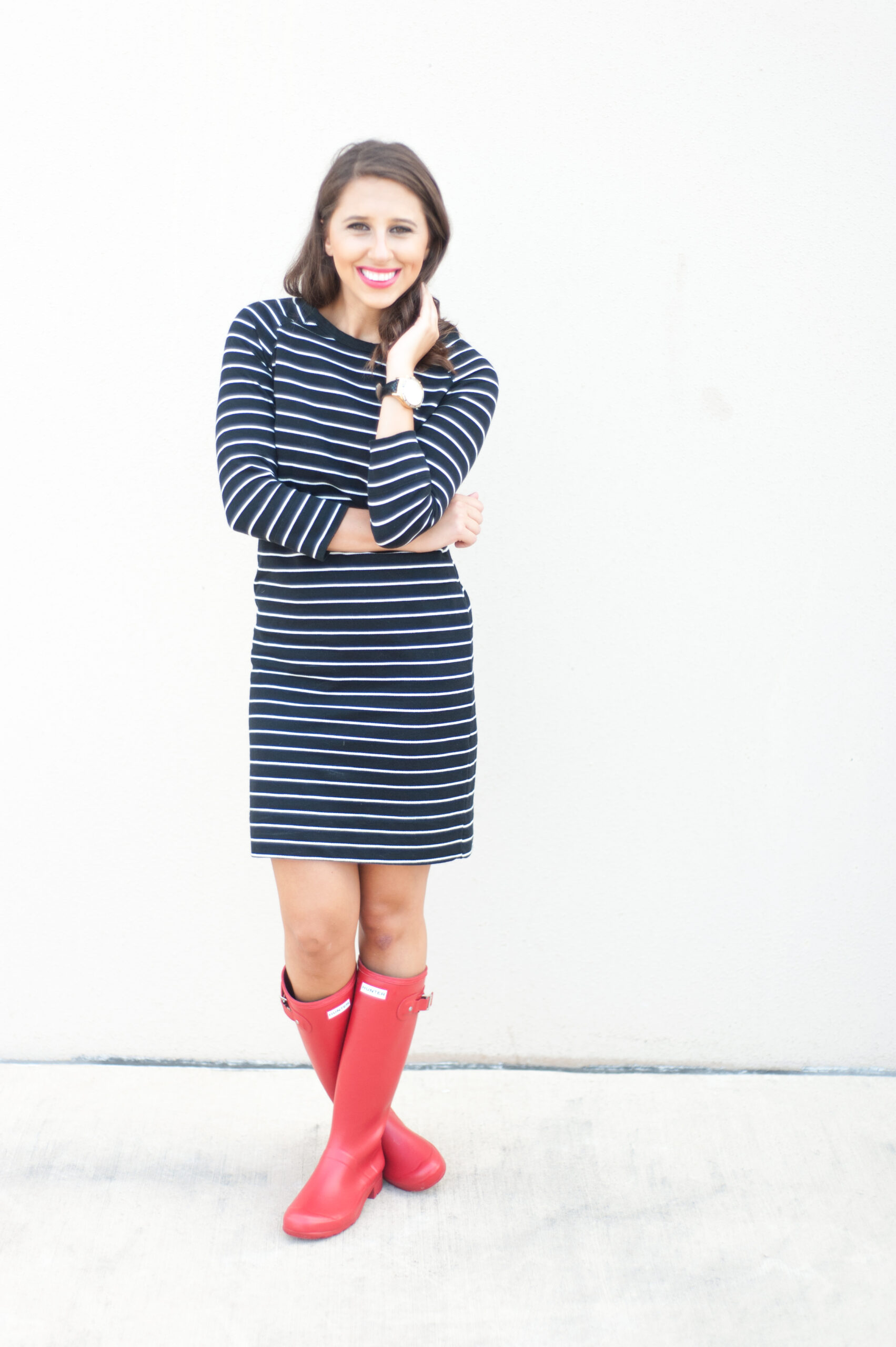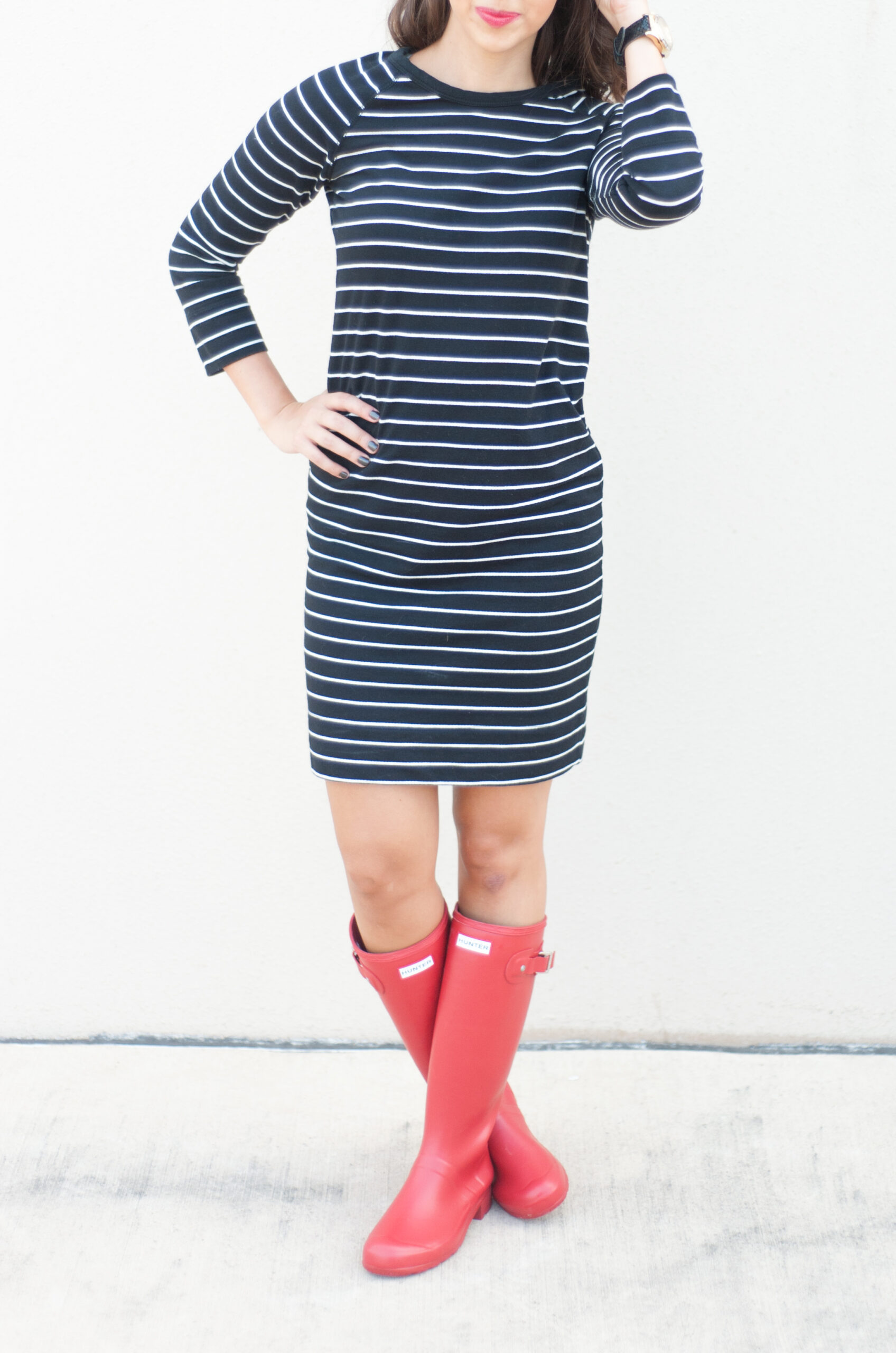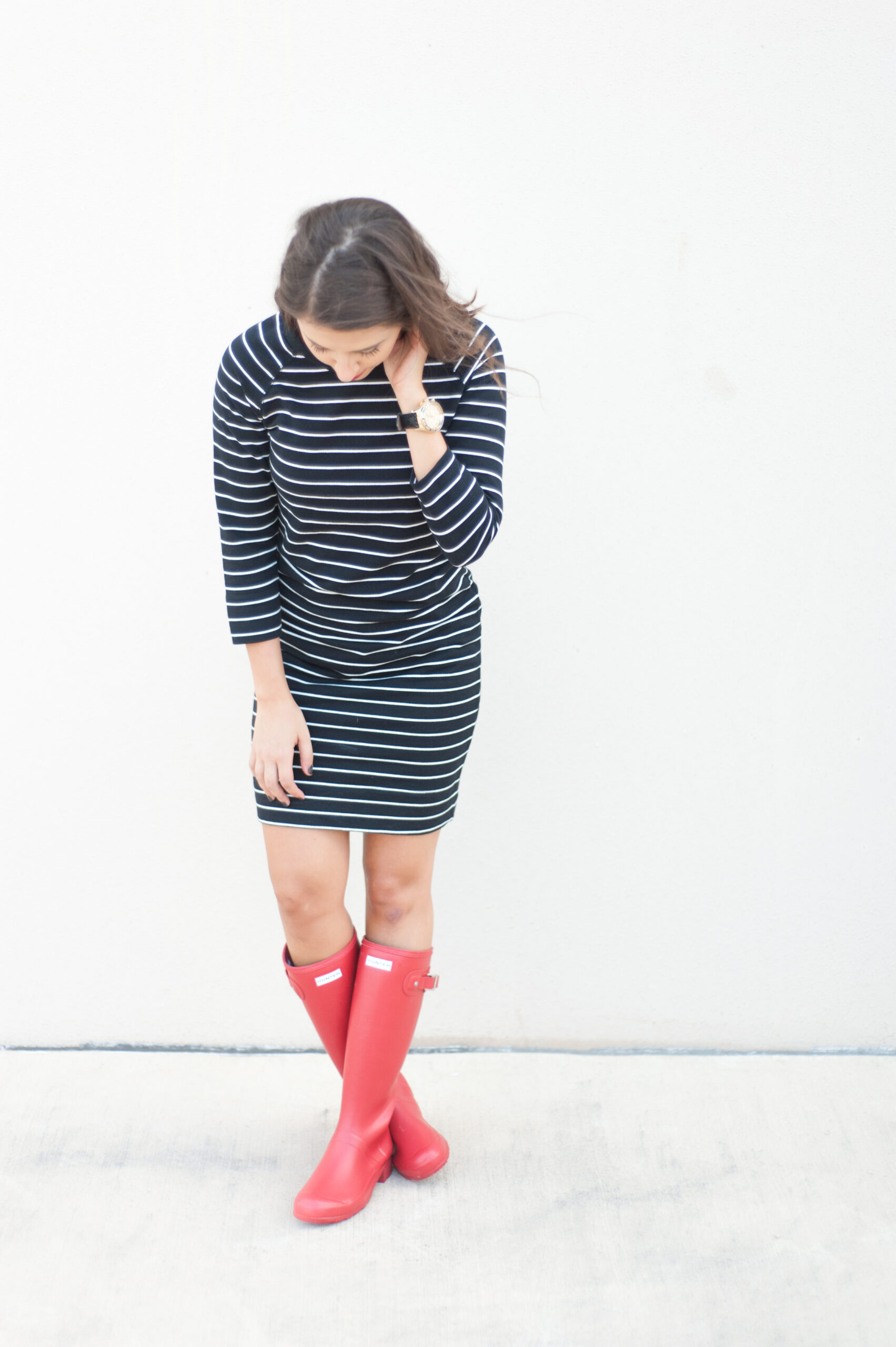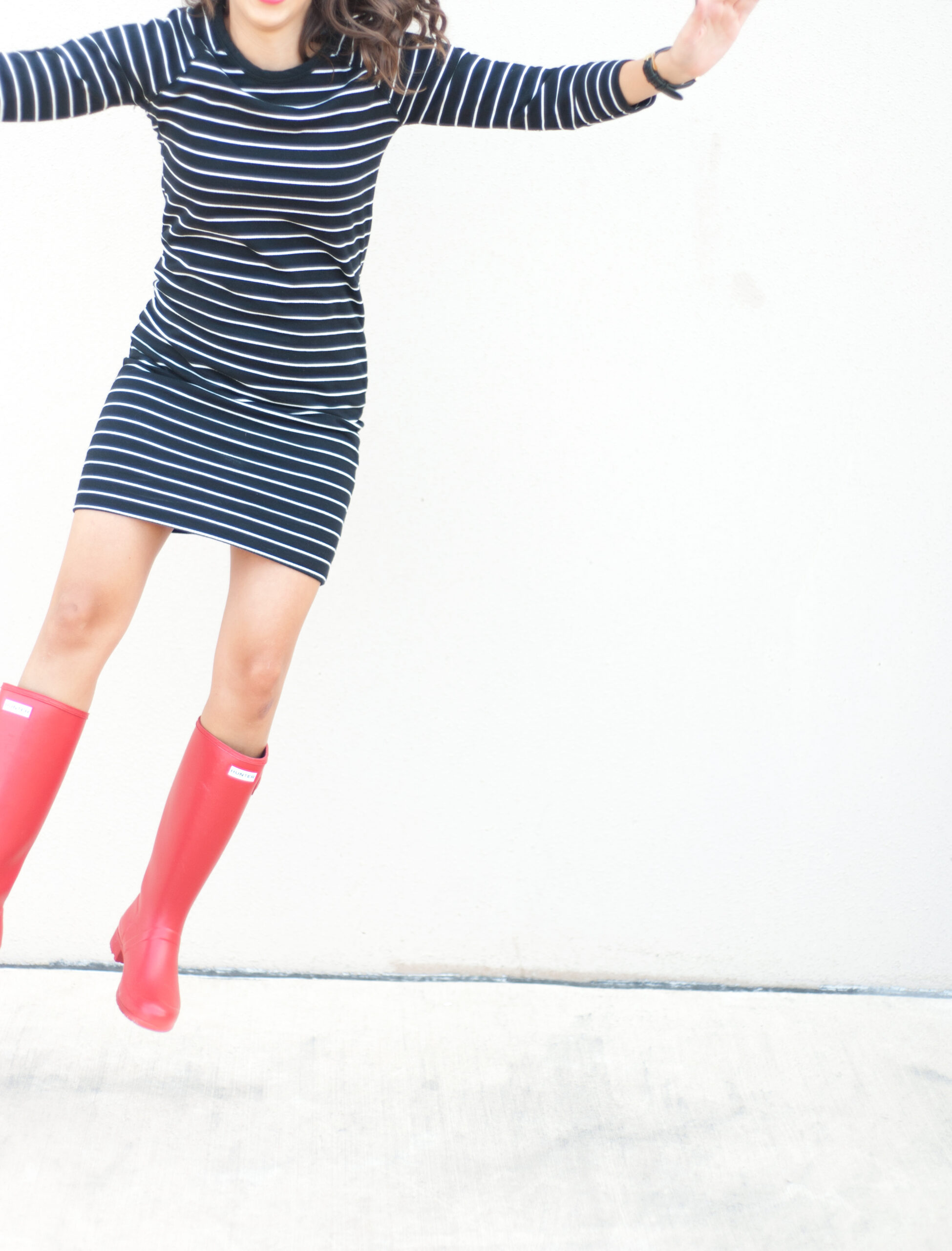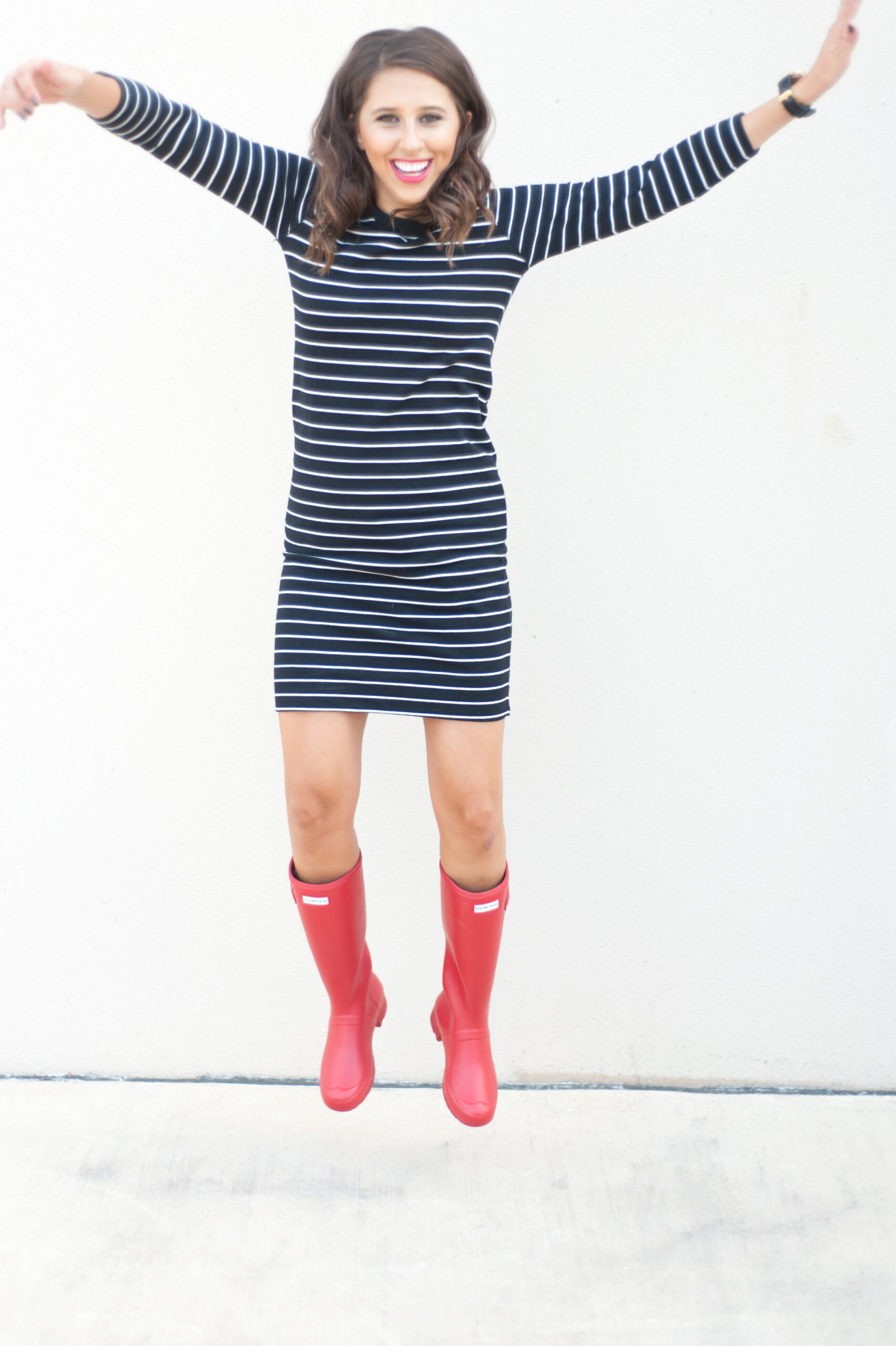 Dress: Topshop or MinkPink look alike | *Boots: On sale at Bloomingdale here, or price match by live chatting with Nordstrom here
Red with stripes are the perfect combo don't you think? Since the weather has been gloomy the past what it feels like, 1920823 days, I decided it was time to take these bad boys out. I paired them with a classic striped dress and I love the combo. I had a little fun with this shoot pretending there was a puddle and I had to jump over it. Side note: I never understood why the guy needs to throw down his jacket in the movies for a puddle. Why can't they just walk around it? I want to learn where that concept came from because it's super silly to me.
Well thanks for stopping by! Today I have my favorite event of the year. Chateau Cocomar kids charity Christmas party for Neighborhood Centers. Karen Martin, the owner of the castle, contributes to a fun filled day of snow, gifts, yummy food, amazing decor, and a story line for the kids. It's such a magical time to experience these kids faces light up when they come to the castle. I use to coordinate this event when I was working there so tomorrow it'll be so nice just to help out! I hope to take lots of pictures and blog about it soon.
*Update: Hunter boots are now 30% off so snag them before they all run out. A perfect Christmas gift!