Picnic In The Park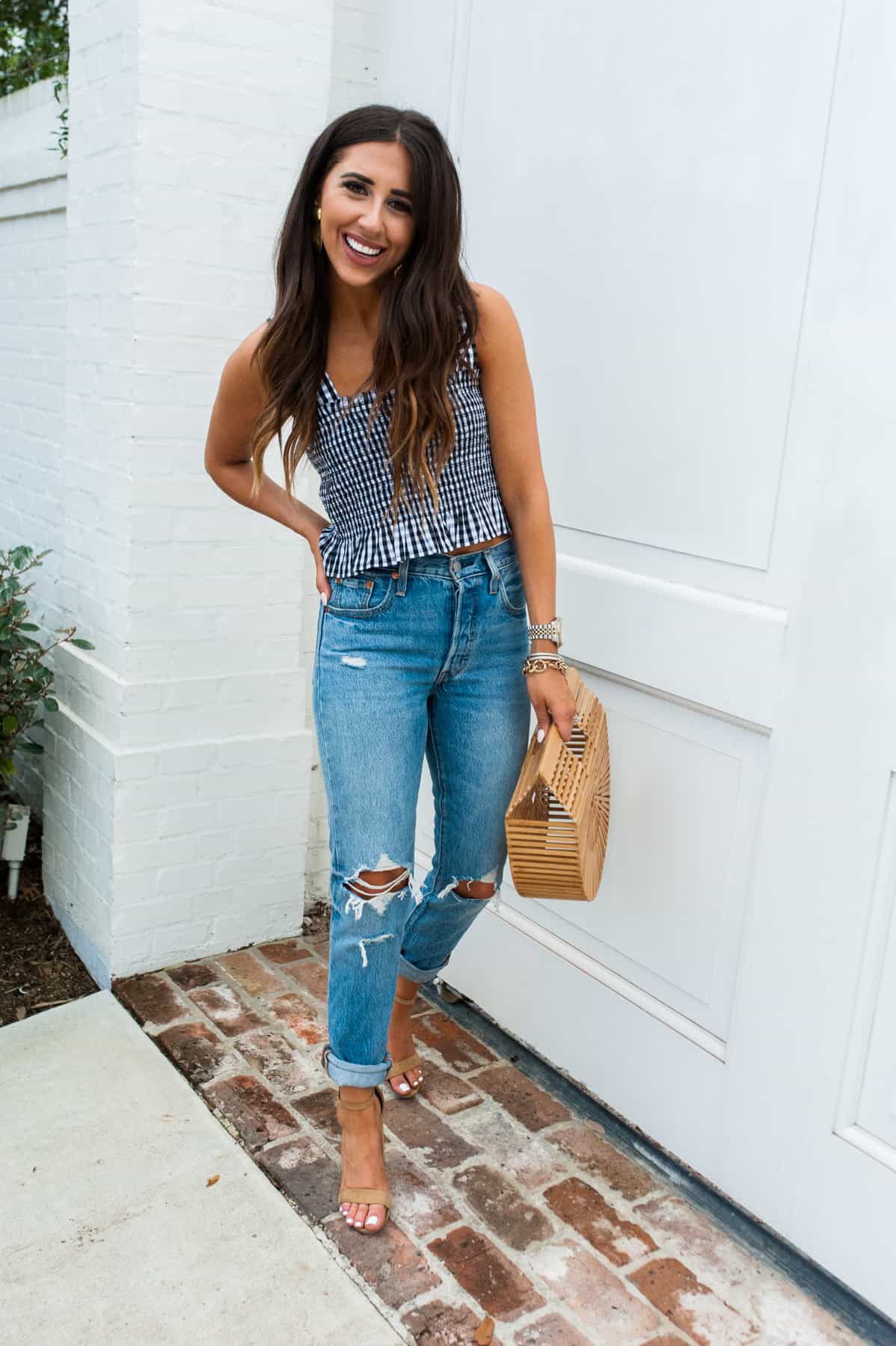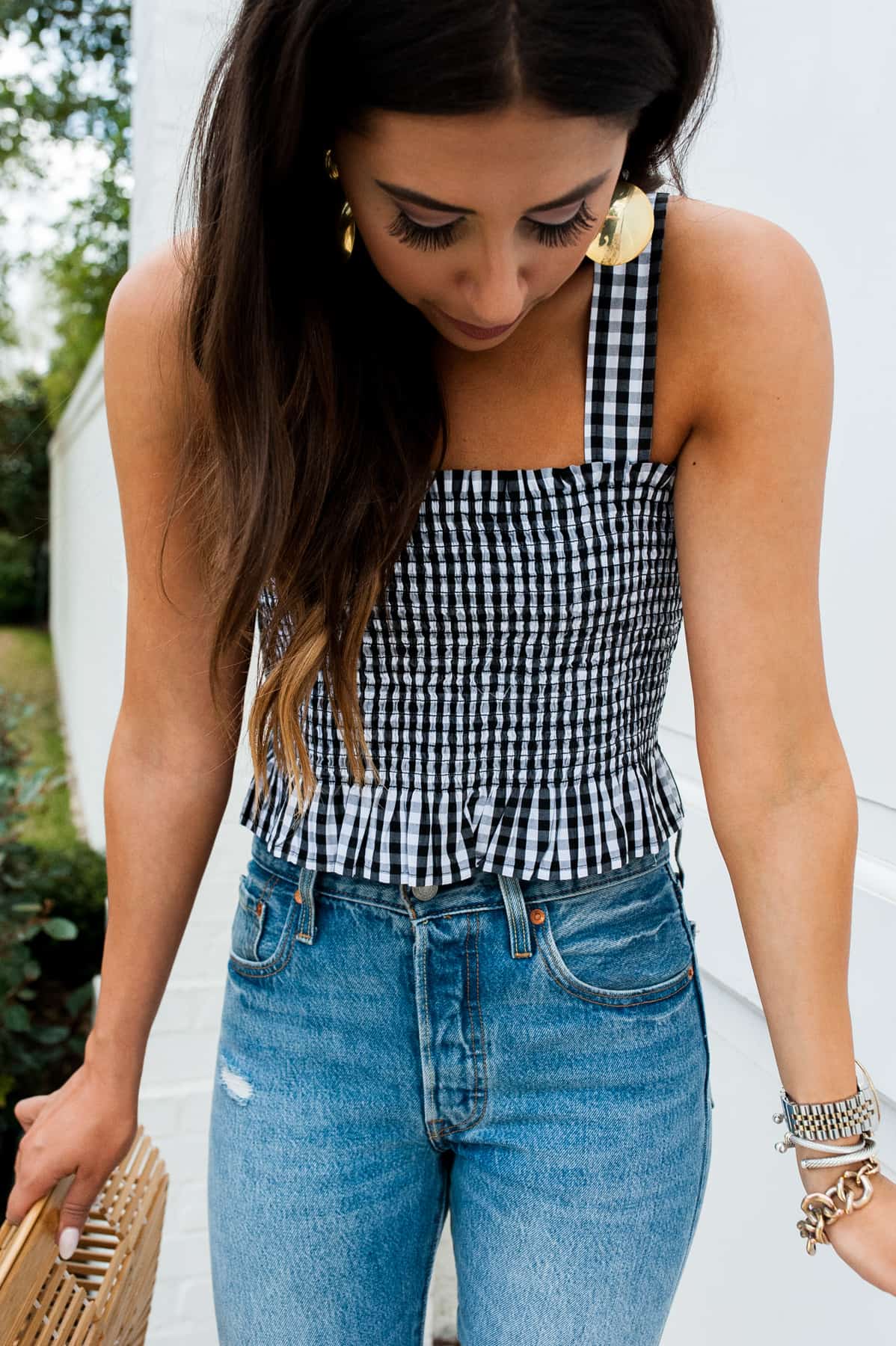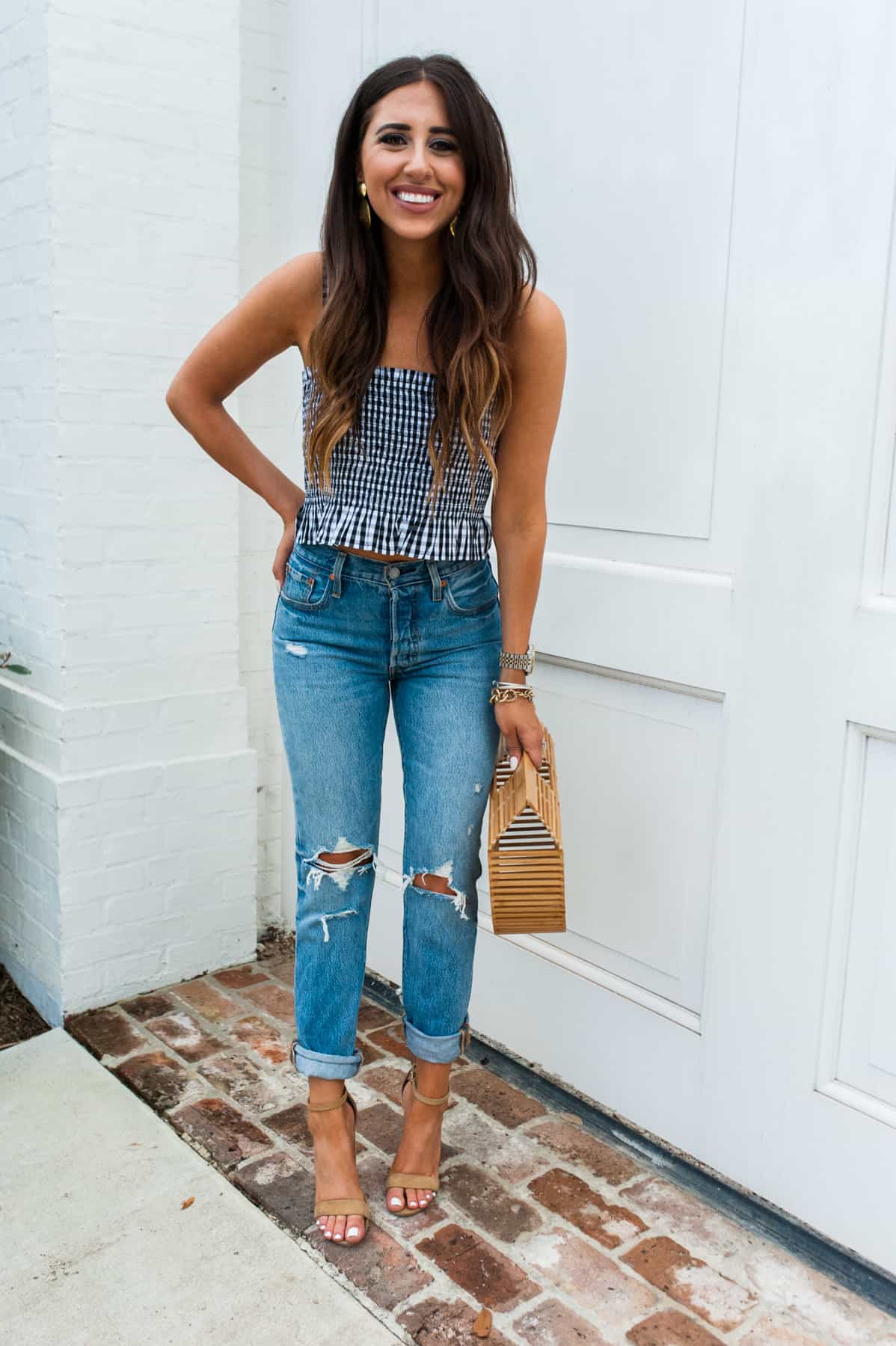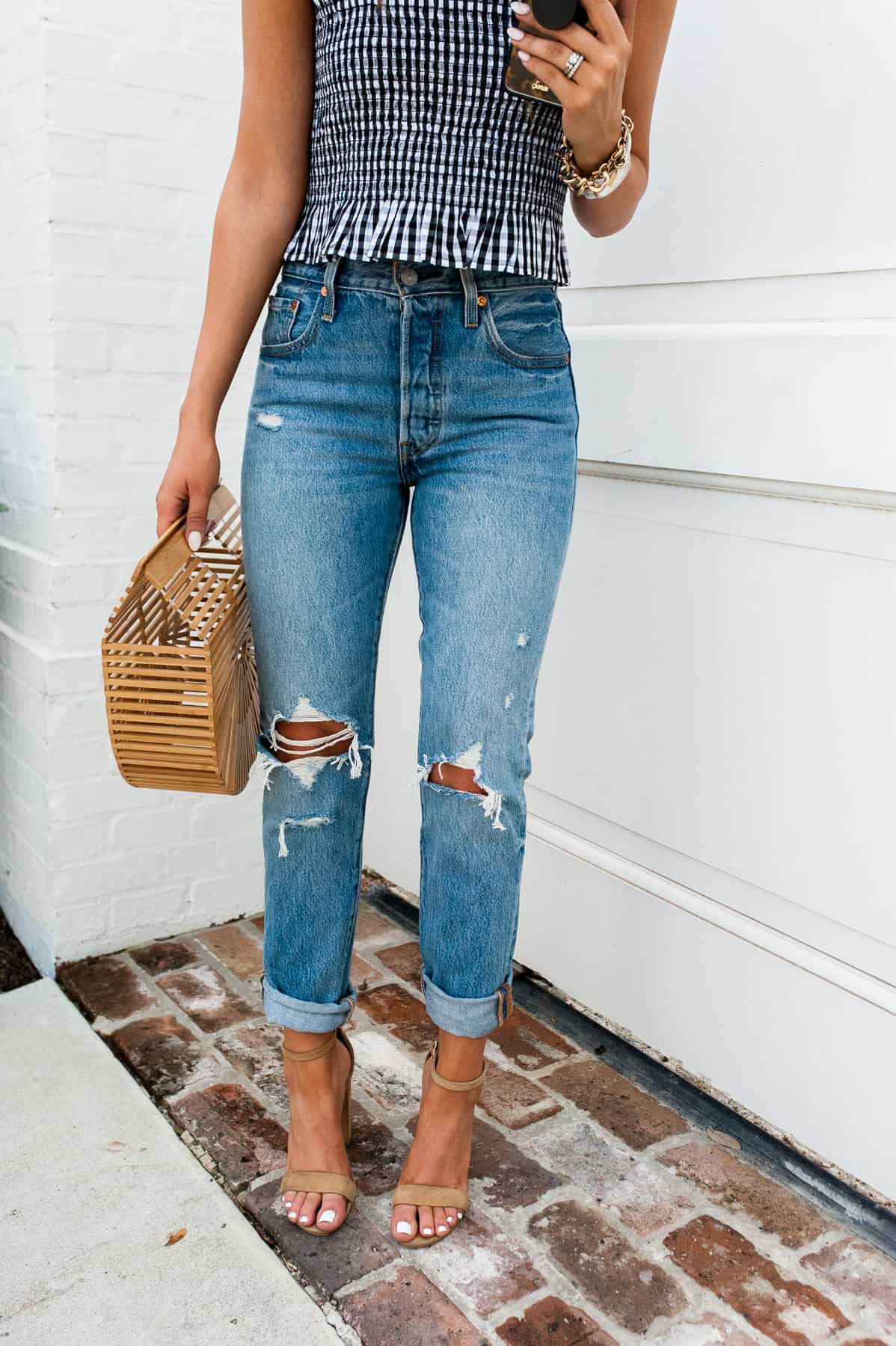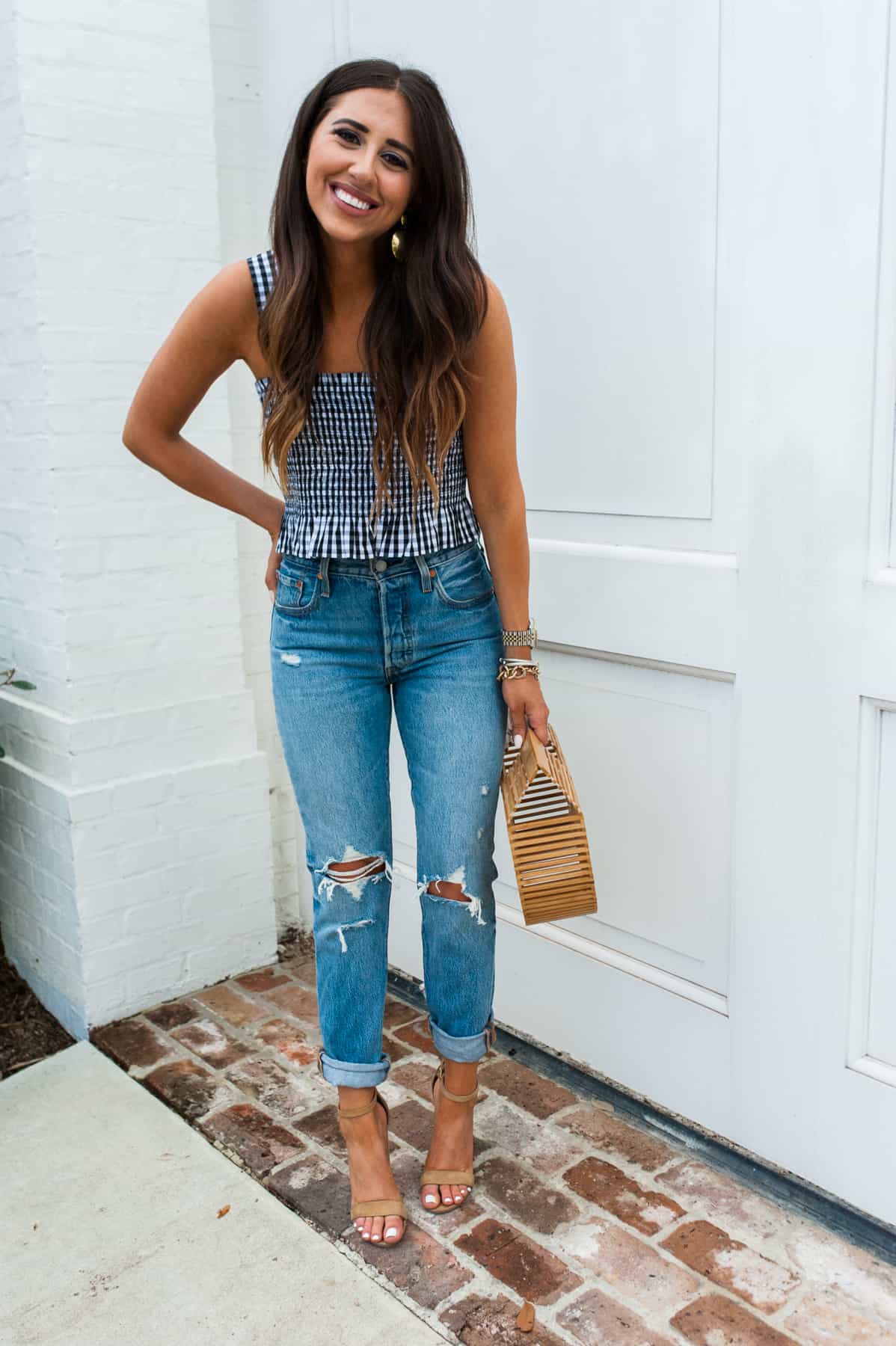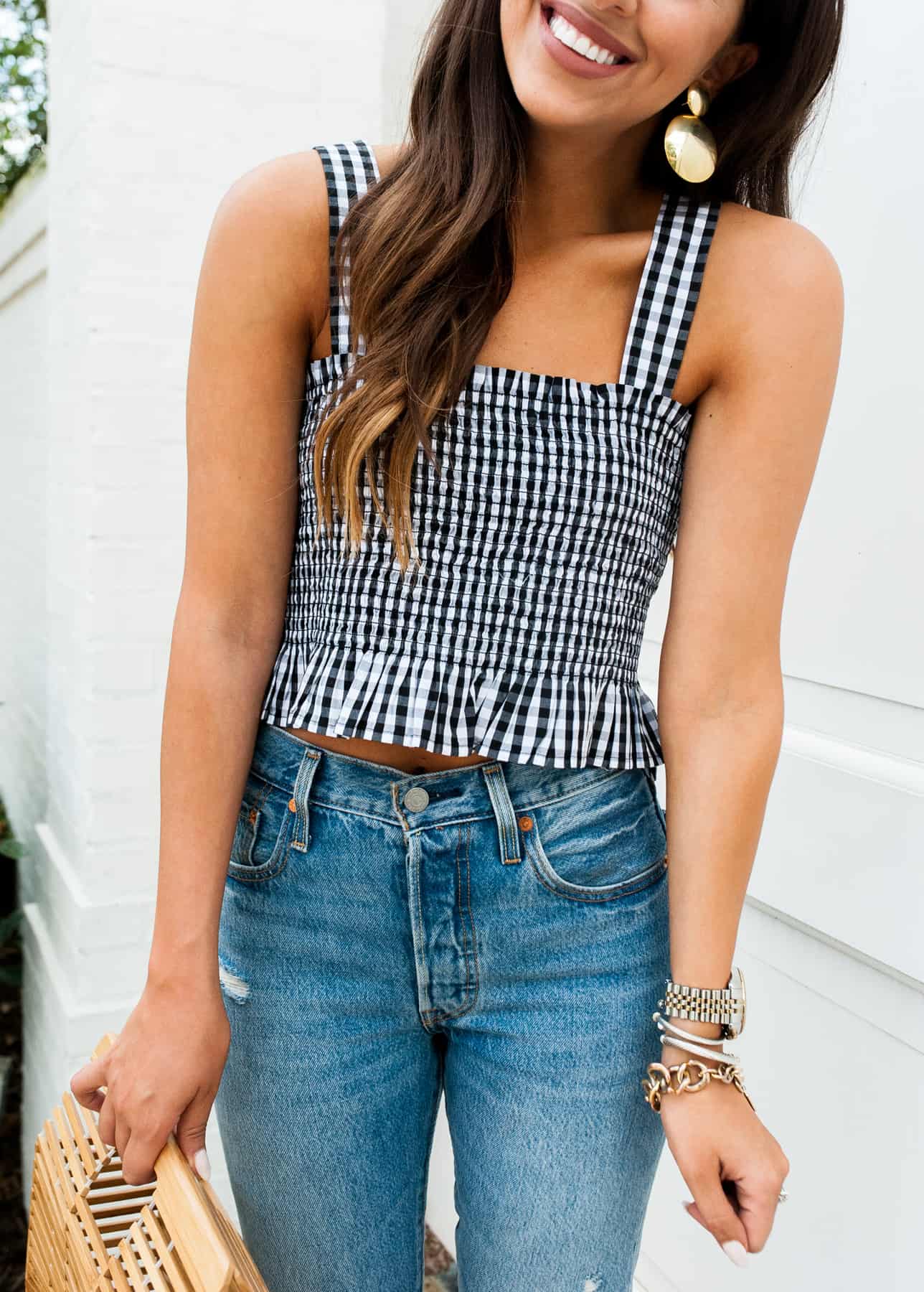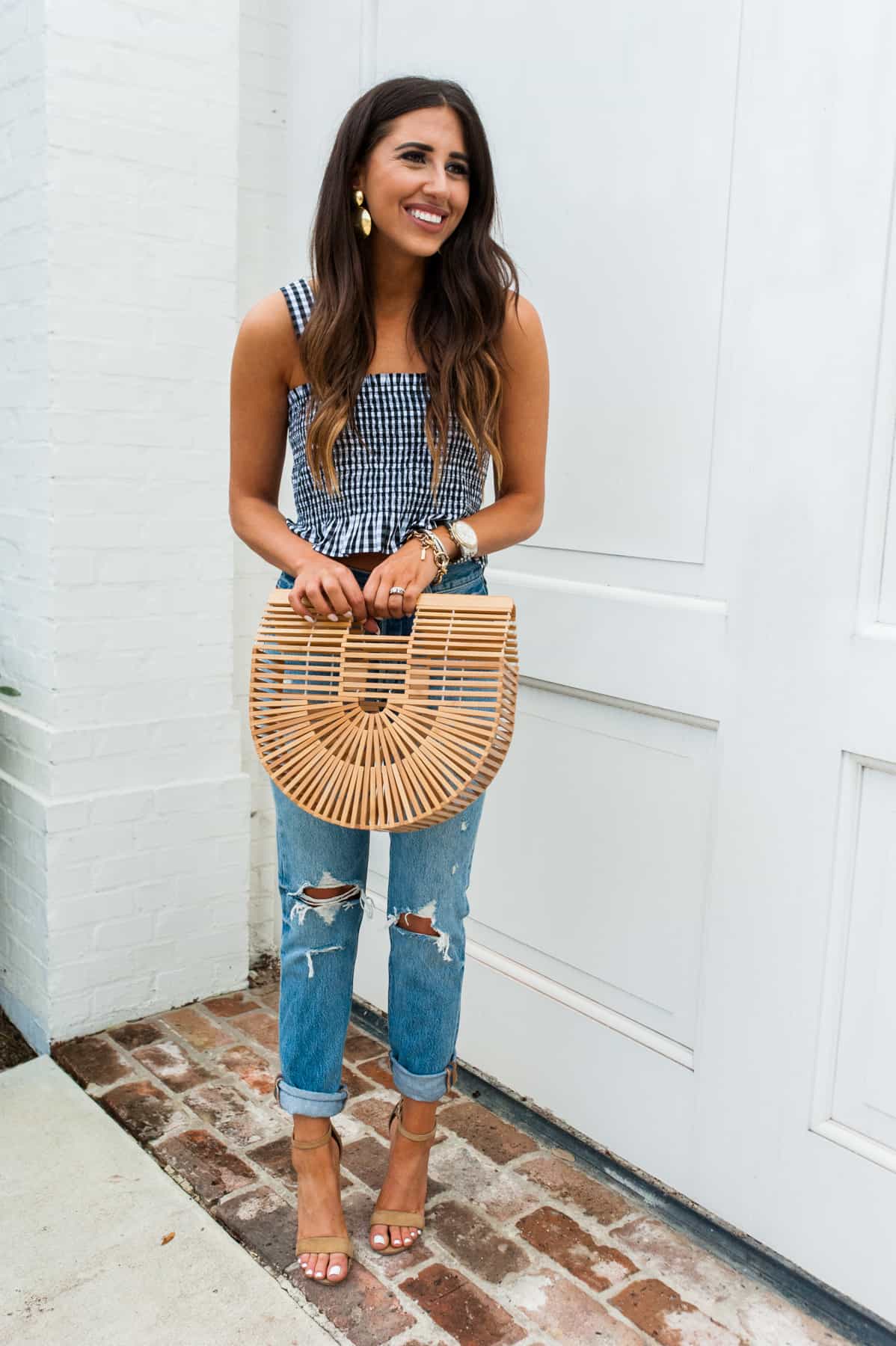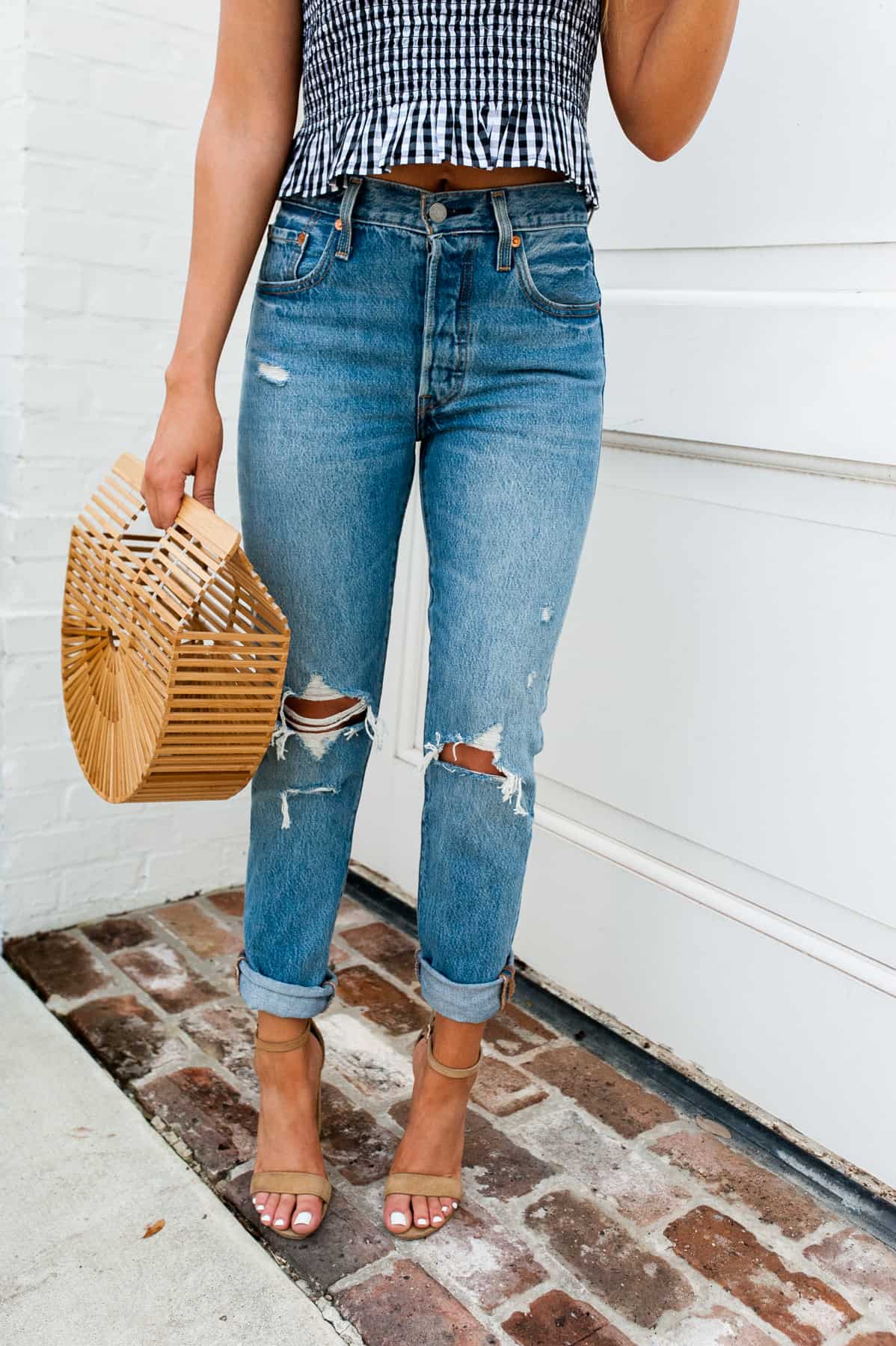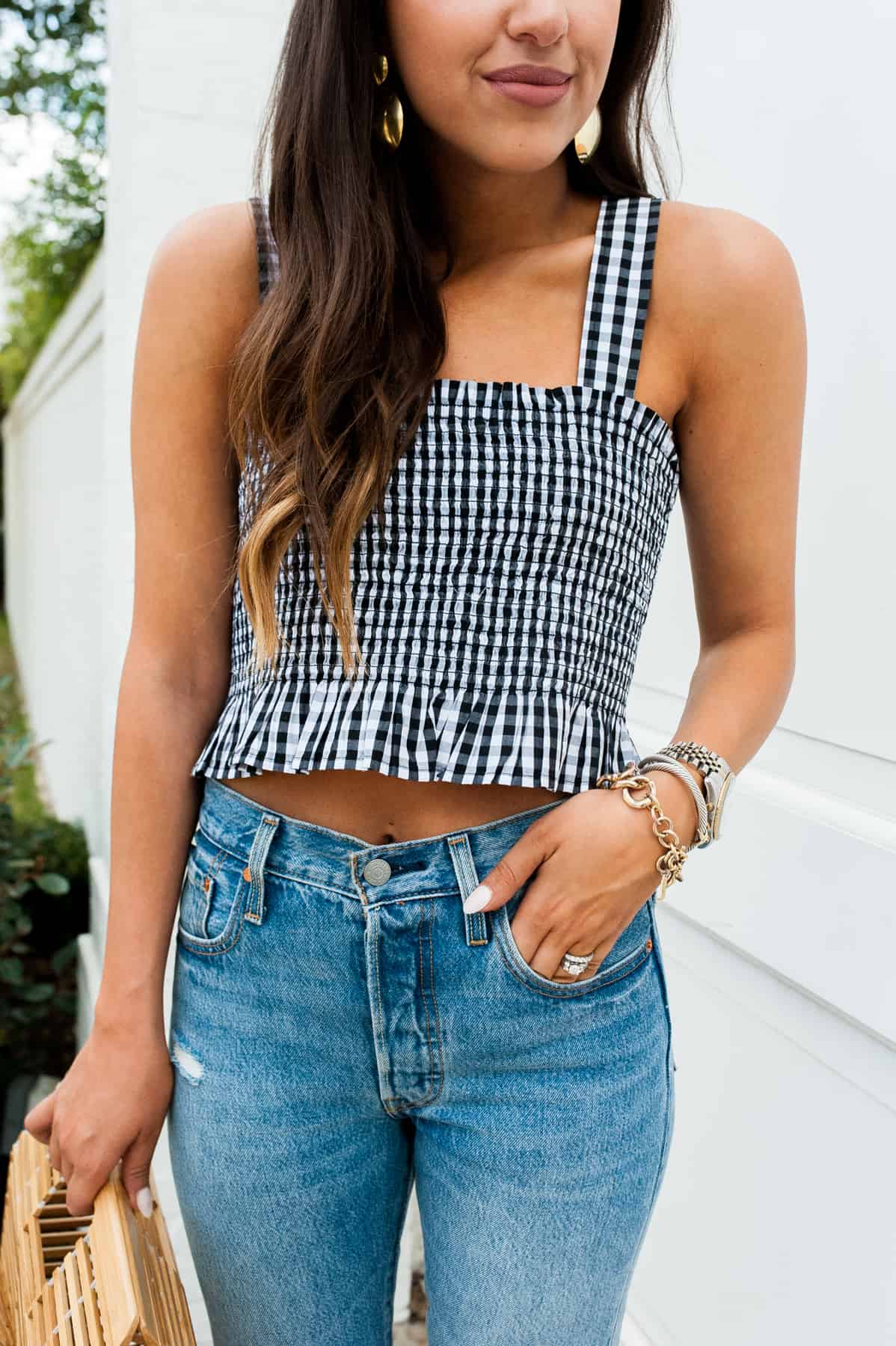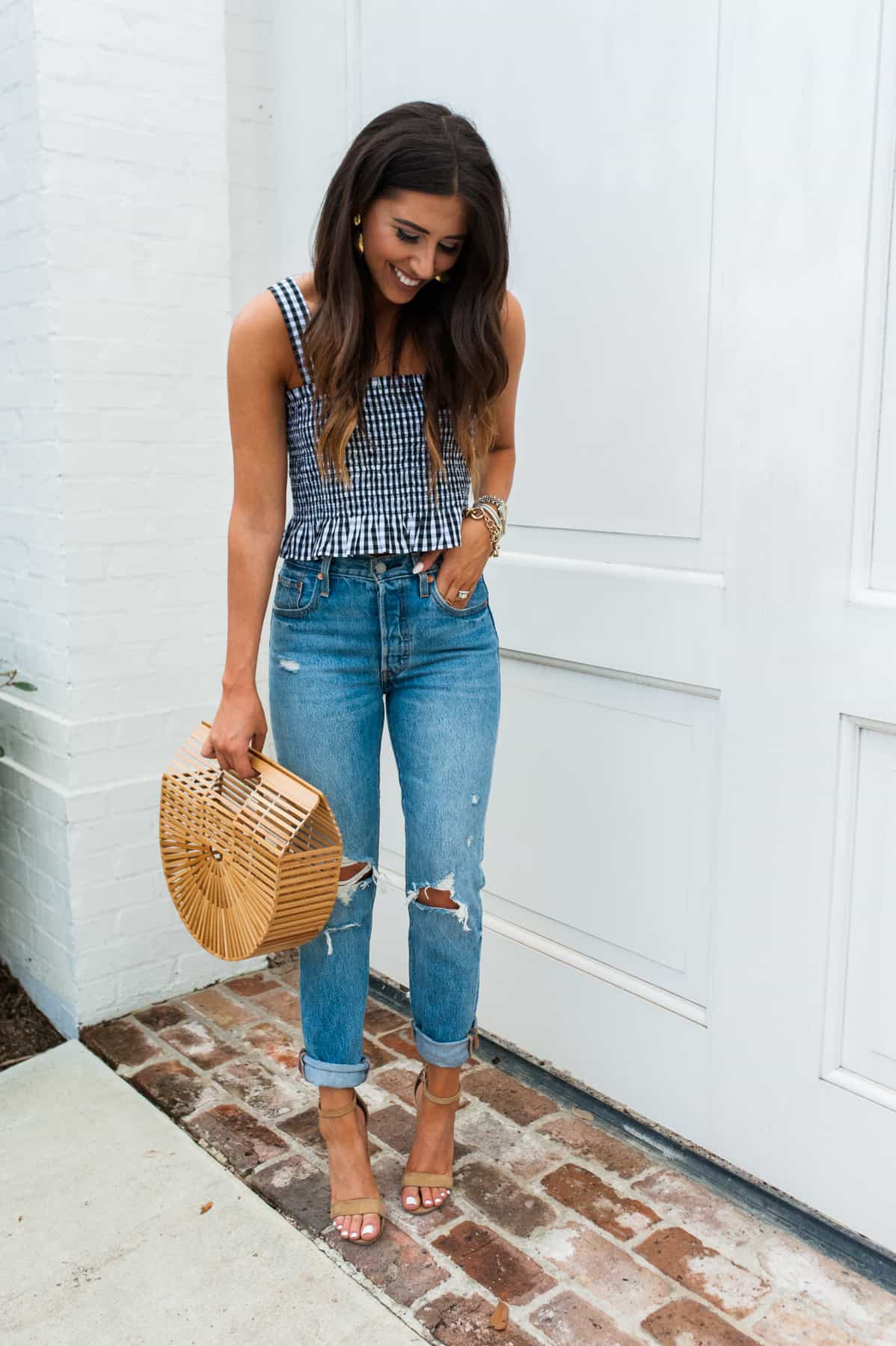 Top: BP | Jeans: Levi's | Shoes: Steve Madden | Purse: Modcloth | Earrings: Lisa Lerch | Bracelet: Baublebar
Hey Friends! I got some questions on sizing for these pants since I posted them on IG here, so I thought I would share this post first thing in the morning! I am wearing a size 25 and I do think they run true to size. Only downfall is they are a tad bit stiff and are not stretchy like all my other denim. I feel like this is just the case with Levi's since I ordered these before and compared them to my Free People denim (which is the same style) and I was 100% sold over to the Free People! Maybe because I need to break them in, wash them a few times, etc. Anyways, just my honest review!
Since springtime is approaching, I wanted to share our bucket list of spring activities:
Have a picnic at the park! The day Ted proposed, he got a straw basket and took us to a park to have a picnic! I so want to do that again :)
Go the beach! I literally am the happiest by the beach! We have a few beach trips already planned but even a trip down to Galveston would be fun!
BBQ: Pool days and bbq days are my favorite. Both of our parents have pools in the suburbs so a day just chilling sounds amazing!
Celebrate my birthday! I am turning 26 yall! 4/4 is my birthday and we always plan a beach trip during the week! This year the trip happened to fall after my birthday so I am thinking of having people over to celebrate! This is the year I get kicked off my mom's insurance and Ted gets kicked off the flight benefits SOOO we will be mourning this birthday and everyone is going to wear black! Lol very dramatic but I remember ever since I was little, dreading this number!
Rodeo: I LOVE the Rodeo yall! I think it is such a fun "Texan" experience that everyone needs to go to! I love dressing up, the fried food, and I am a country fan anyways so that too!
Dog Park: We use to take Chewy to dog parks every weekend before we moved to the city! We rarely do anymore so I want to find a good dog park around here and take him. The poor city dog needs some fresh air and so do we!
Rockets Game: If the Rockets go to the playoffs, and I don't surprise Ted with tickets, I think I would be in big big trouble! Haha only because one of my friends surprised her boyfriend with PLAYOFF tickets to the world series game and Ted made such a big deal lol!
Run Memorial Park: on pretty days, I use to run this trail with friends all the time! I am so excited that the weather is going to start being nice and we can run this trail :)
Crawfish: My favorite favorite favorite FAVORITE thing to do! Go to dinner with Ted and eat some spicy mudbugs and drink a Corana. OMG I want to go now just thinking about it!
Holly smokes I didn't think I had that many!! Sorry it's so long, I kept just writing away haha! Hopefully this inspires some of you to add to your spring bucket list :)