Work Out Routine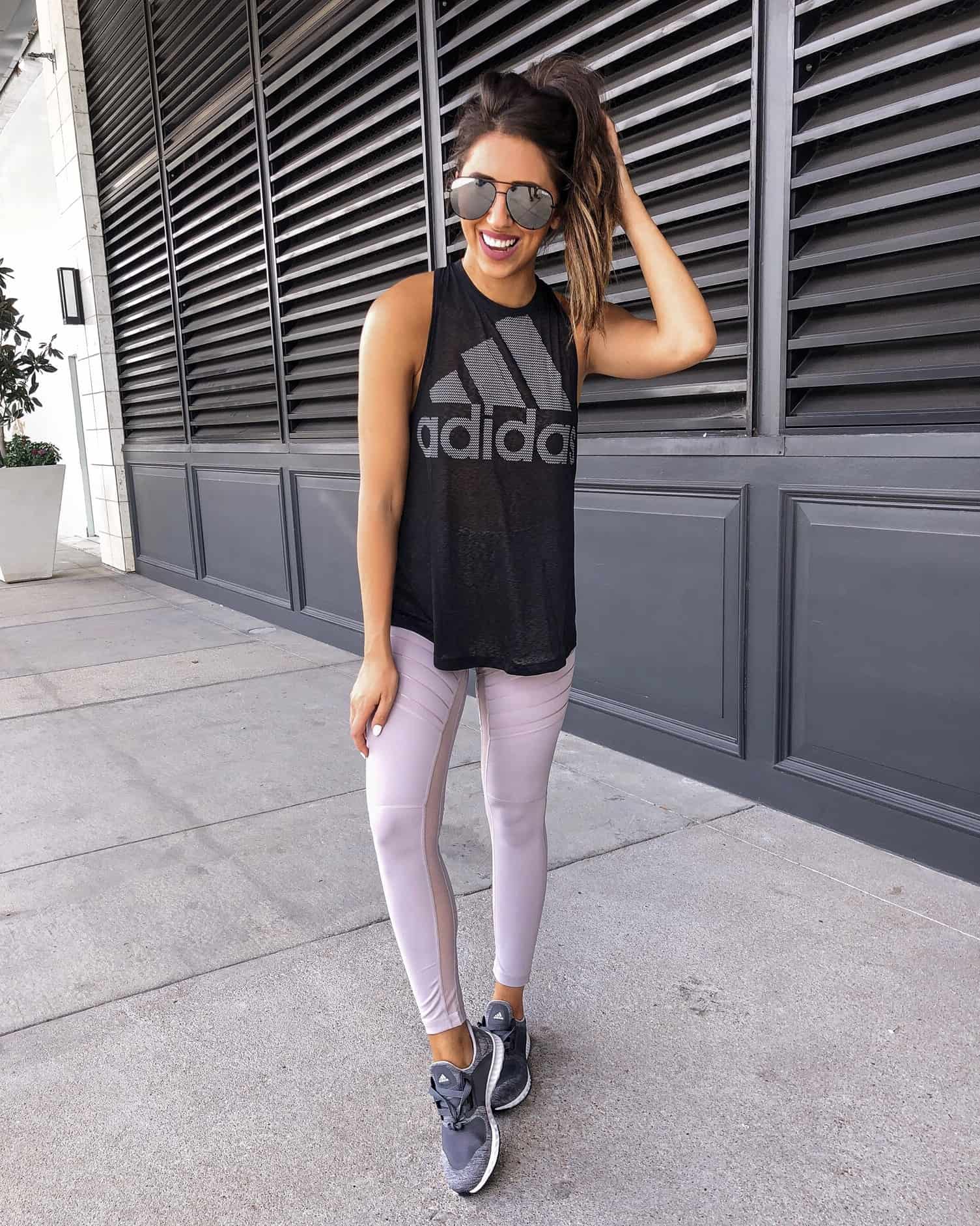 Head to Toe #nsale: Top: Adidas | Leggings: Zella | Shoes: Adidas
First, let's start this post with some honesty since I don't have full professional photos taken of my workout outfit because I forgot my memory card #fail! Second, I am late writing this post since I went to my work out this morning and forgot to publish this before I went! I get questions on the daily about my workout and diet routine so I wanted to share a little update!
I have been going to Orange Theory Fitness for about 6 months now and am obsessed with it. My friend Emily got me hooked! I tried it out once about 2 years ago and wasn't crazy about it / was super confused the entire class. It took me going to the class 3x one week to really get the hang of it and learn to love it! I book my classes in advance which makes me super accountable and if I miss a class, I have to pay a penalty fee! This really encourages me to go to class! I also have created a certain time to work out so every morning I am on a routine. I found that doing this has helped me get into the swing of a set schedule! I also started out doing it 3x a week and slowly added 1-2 more classes a week! I now go about 4-5x a week! I also try to either do a 3 mile walk, hot yoga, or spin class once a week as well to change it up! So basically some tips that have worked for me:
group fitness has worked the best for me
setting a set schedule and a certain time every day
start slow with 2-3x a week then gradually keep adding
sign up for a class that will keep you accountable
change it up every once in a while and add another class
sign up with a friend! Always makes me want to go!
In regards to eating, we eat out a lot a lot. It is so embarrassing how little we cook. We despise the grocery store and have been using Shipt for almost 2 years! Especially since we live in a high rise, taking up groceries is a pain! When we do eat at home, its super healthy like chicken and brown rice with veggies or we make tacos every week! When we eat out, we consciously try to make good decisions. A lot of salad bowls from Chipotle or grilled chicken sandwiches from Chick Fil A! They both are around the corner so definitely our go to haha we do splurge a lot on the weekends so don't be fooled!
Also will try to share a few athletic finds apart of the #nsale over on stories and also below are some of my favorites that I either ordered or have my eye on!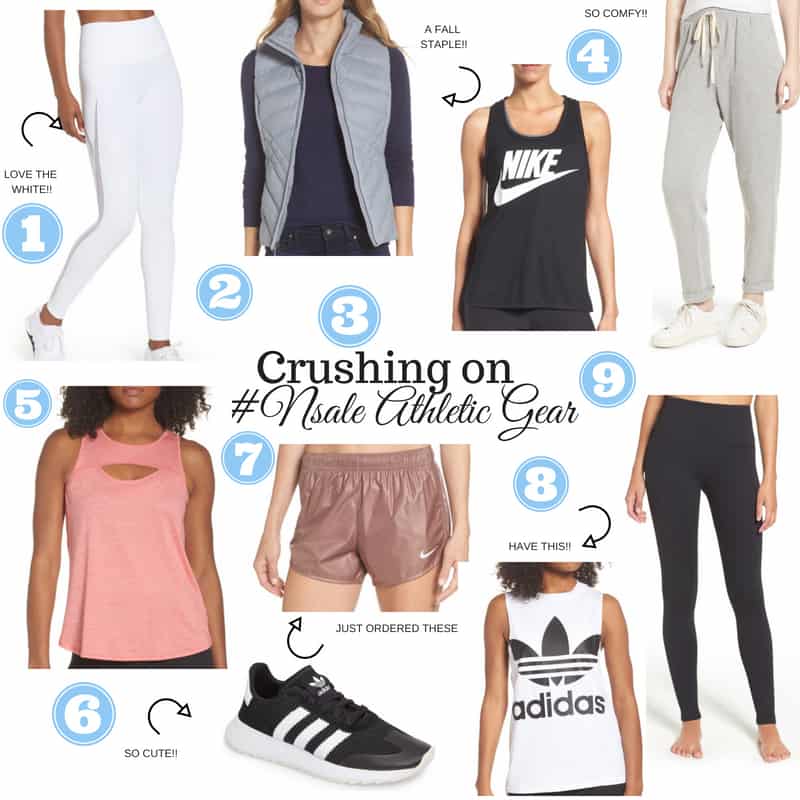 1. Leggings: Zella // 2. Vest: North Face // 3. Tank: Nike // 4. Joggers: Bp // 5. Tank: Zella // 6. Shoes: Adidas // 7. Shorts: Nike // 8. Tank: Adidas // 9. Leggings: Zella