White Linen Night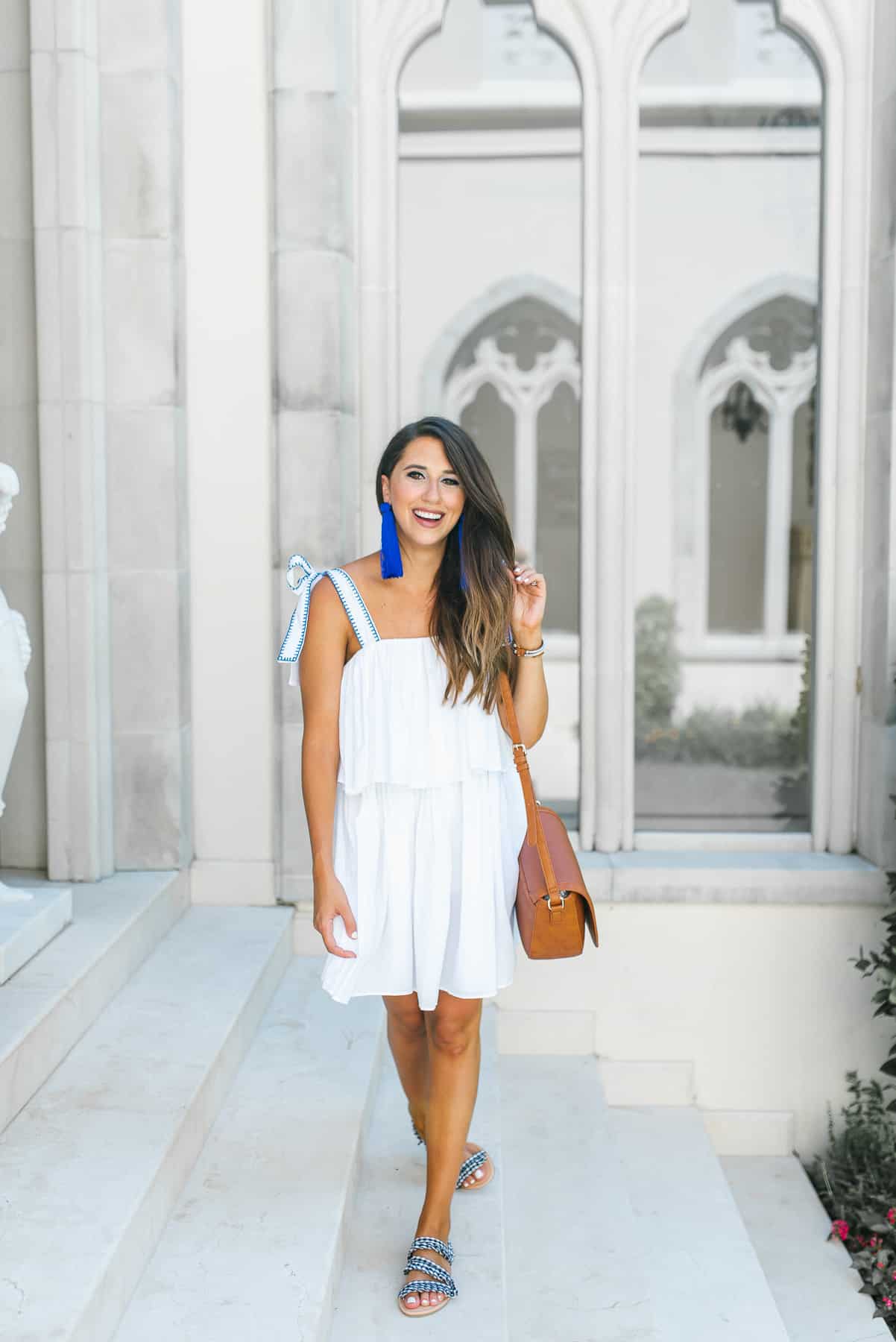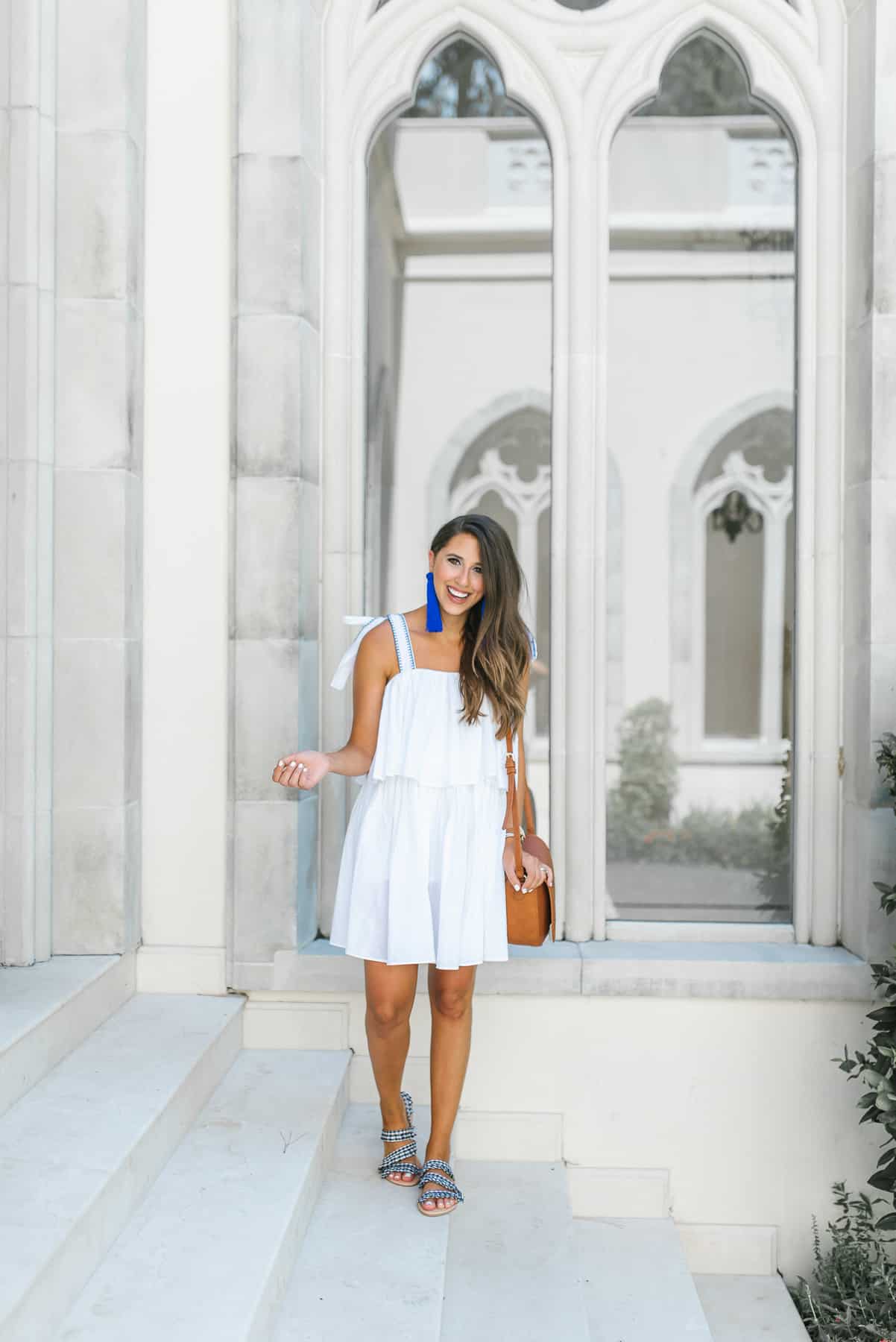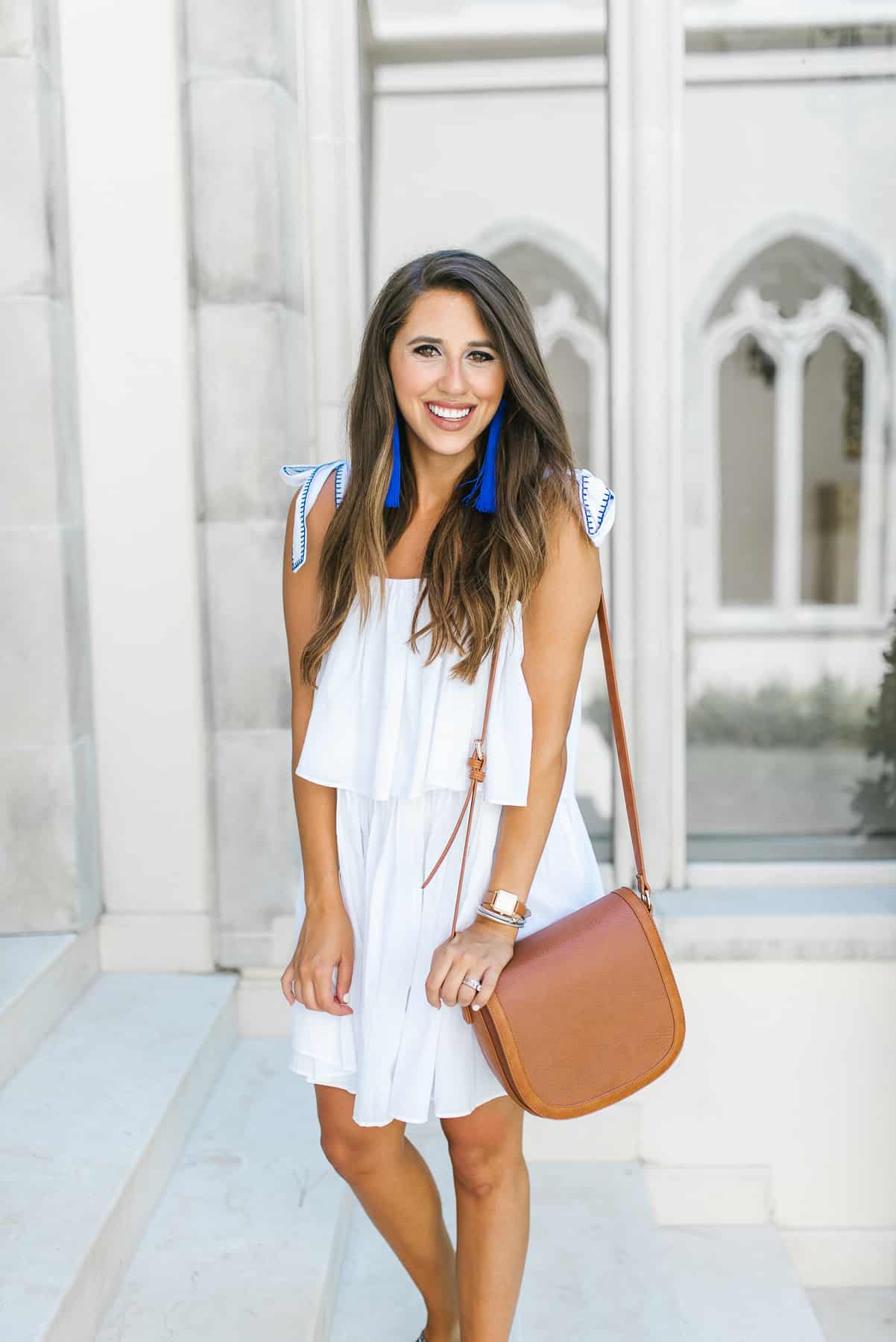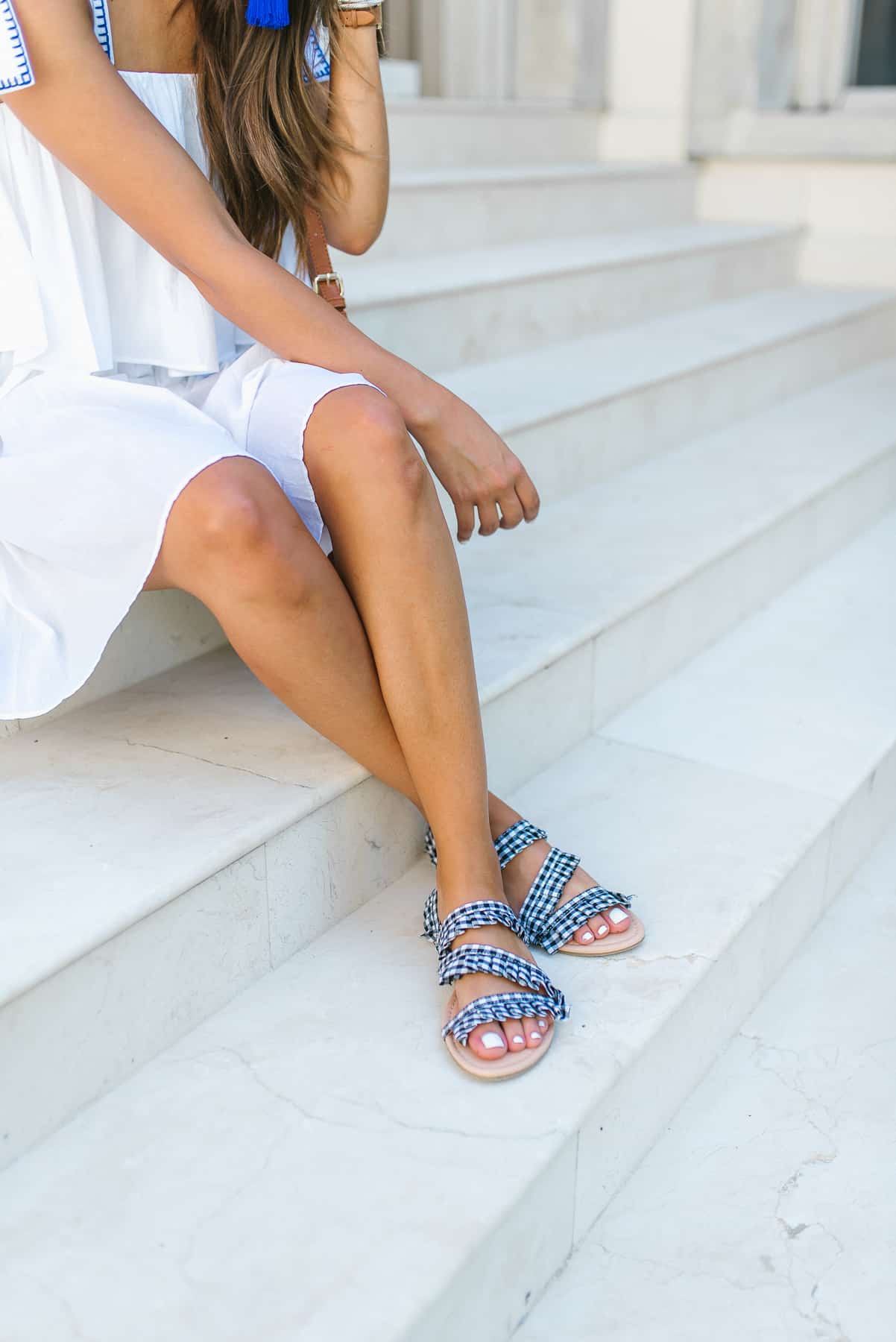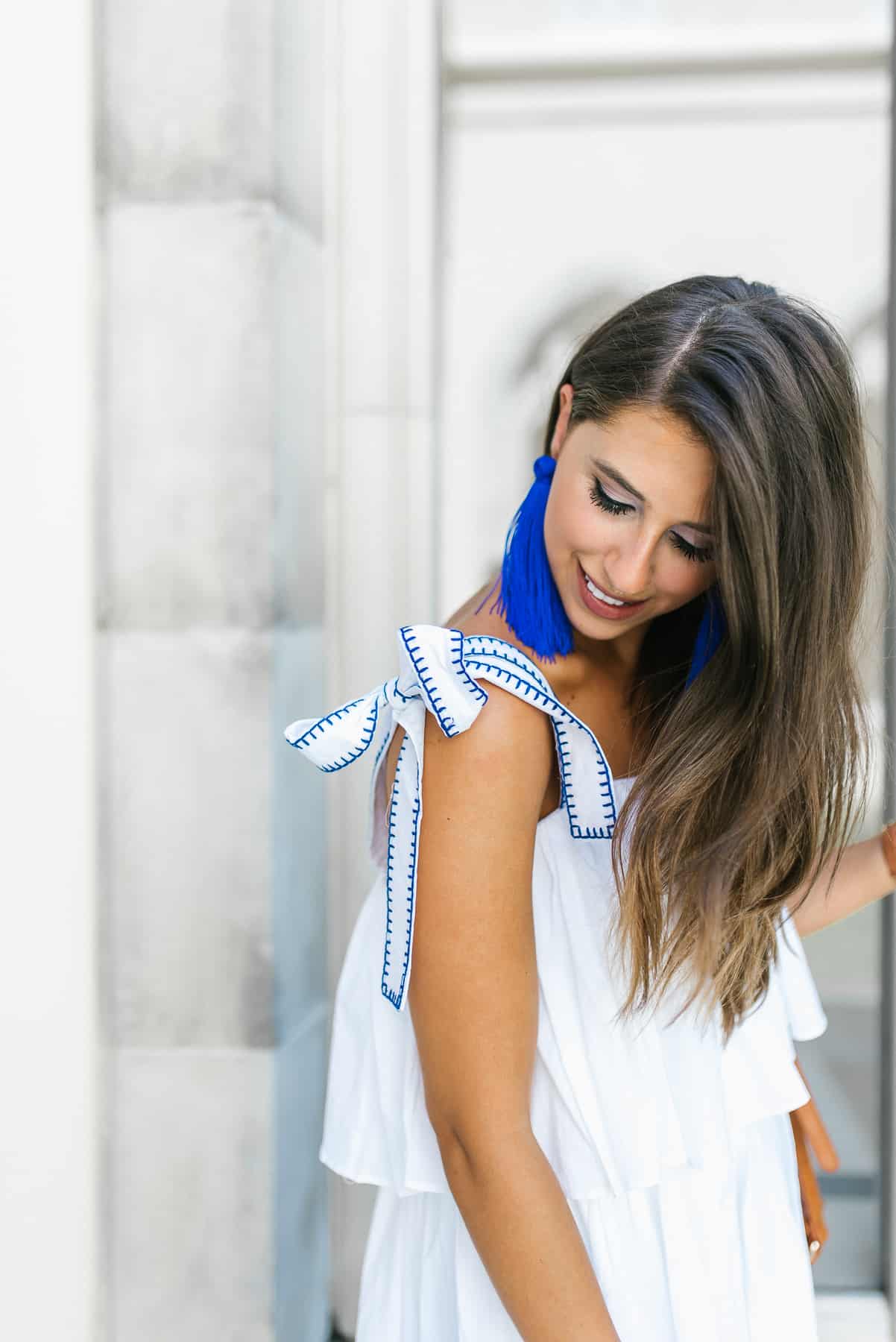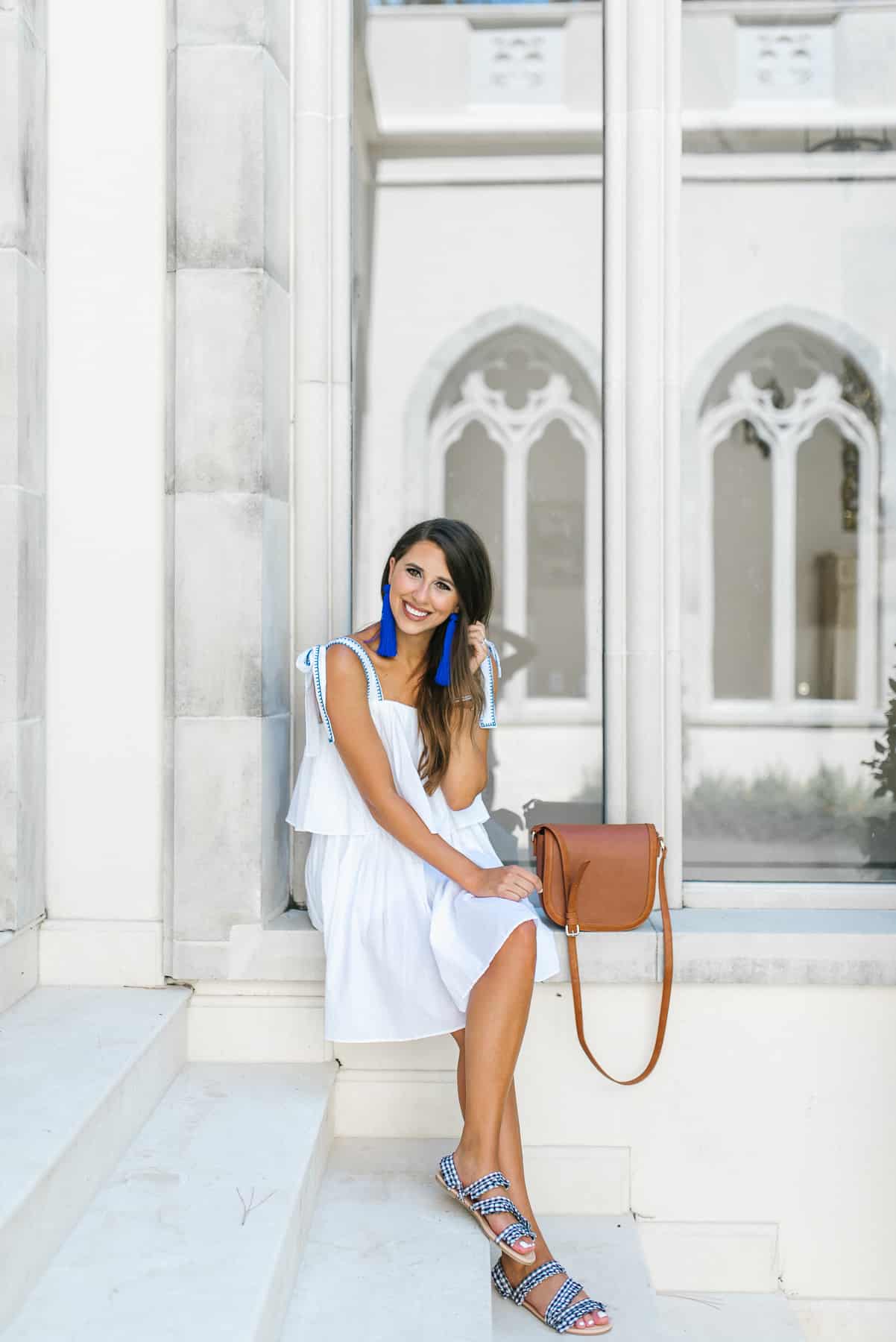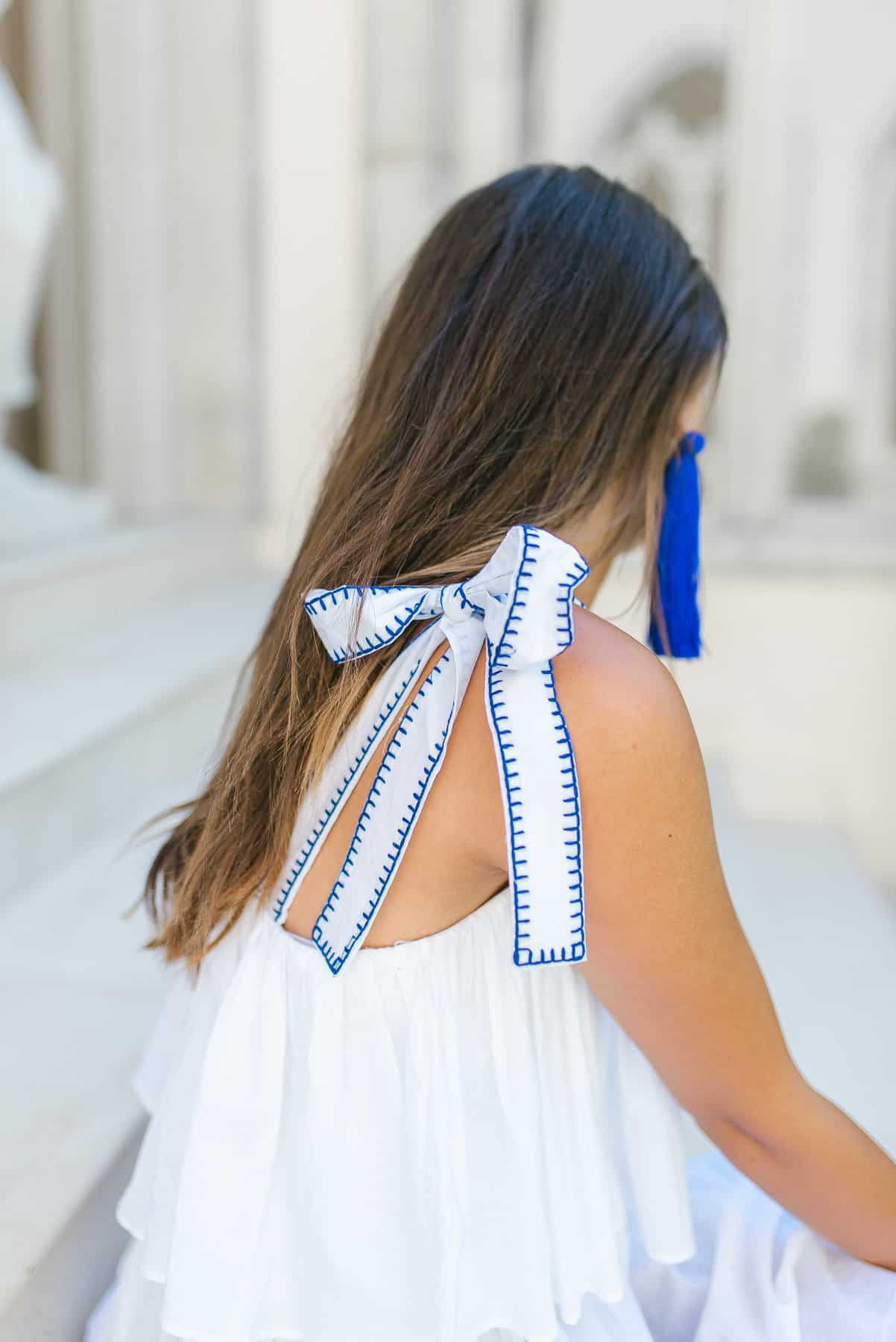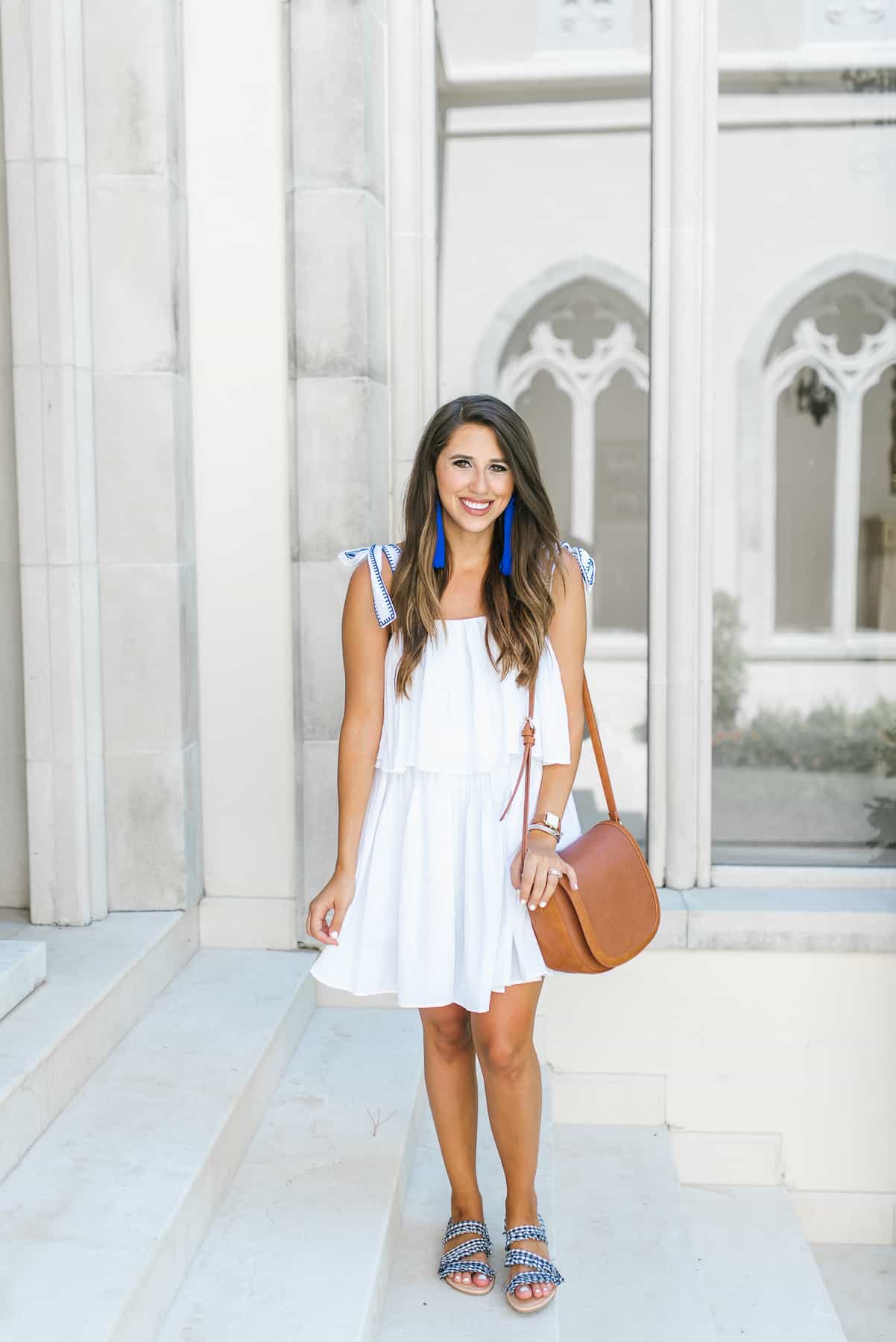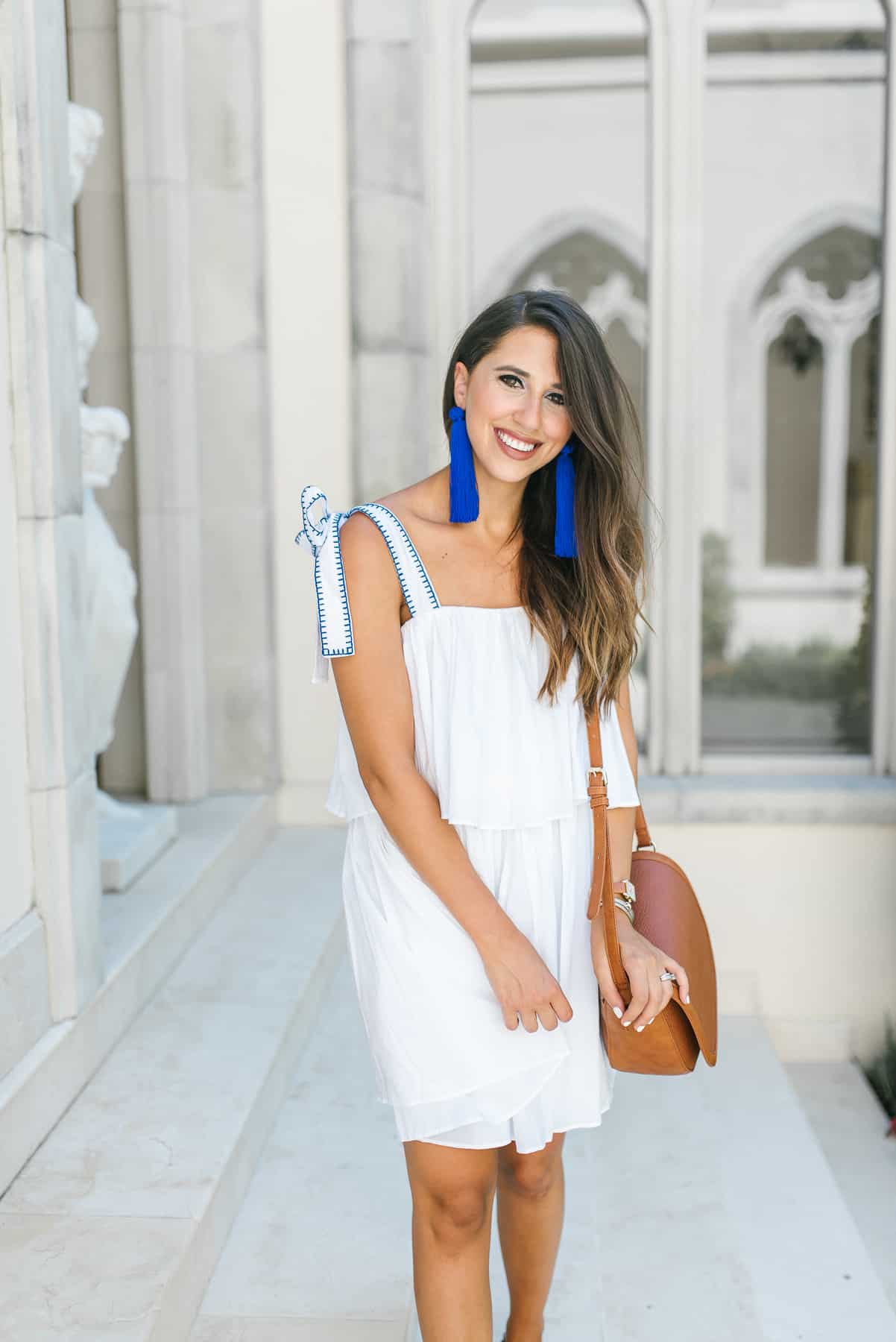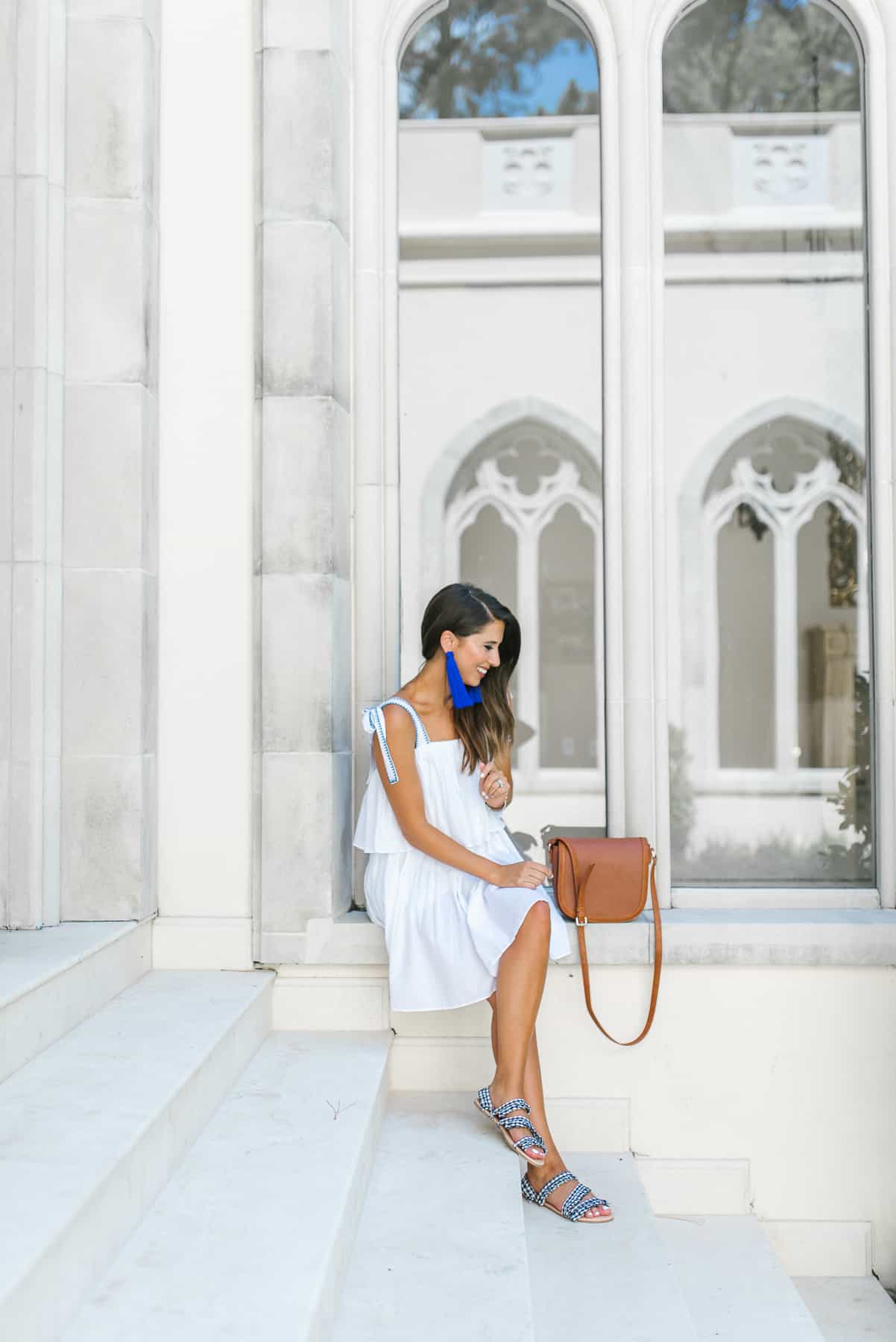 Dress: ASOS (option 2) | Shoes: ASOS | Purse: Sole Society | Spanx: ASOS
Here in Houston, we have something called "White Linen Night" in August. It seems like SO much fun, but it always falls on our wedding anniversary so we have never been in town to attend. I have had some requests for recommendations on what to wear and I immediately thought of ASOS / this dress. I have had my eye on it for a while since it is perfect for this summer heat, yet still adorable. I mean the white linen layers with an ADORABLE tie shoulder is the perfect combo. I am wearing a size 2, but with the ties, you can get away with pretty much any size. I did have to wear these spanx for the right undergarments, but I always wear spanx when wearing a dress, it's more comfortable to me!
I also found these shoes and I think they are as cute as a button! I already have received TONS of compliments on them and are comfortable to walk in. They would be perfect / comfortable to walk around for White Linen night. I think ASOS has the perfect finds for a steal of a price and especially for summer! I mean their swimsuit selections is also on point. Shop their summer selection here, and I will list more white linen night options in the widget below! I also ordered this and this adorable top as options!
Husband and I haven't committed to a trip for our anniversary, so if we don't go out of town, we will for sure be at white linen night! I mean, we can't complete summer without a white party!