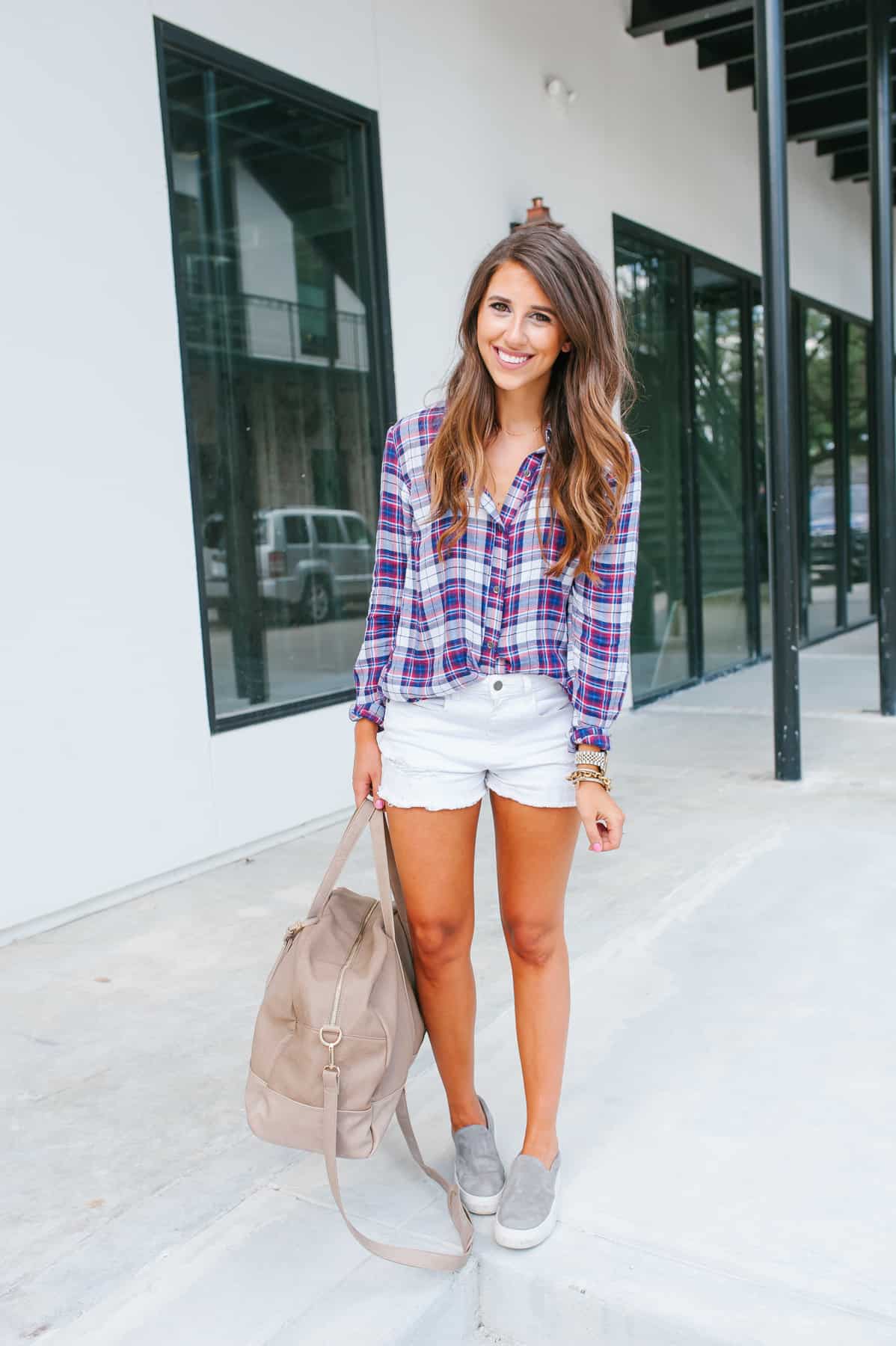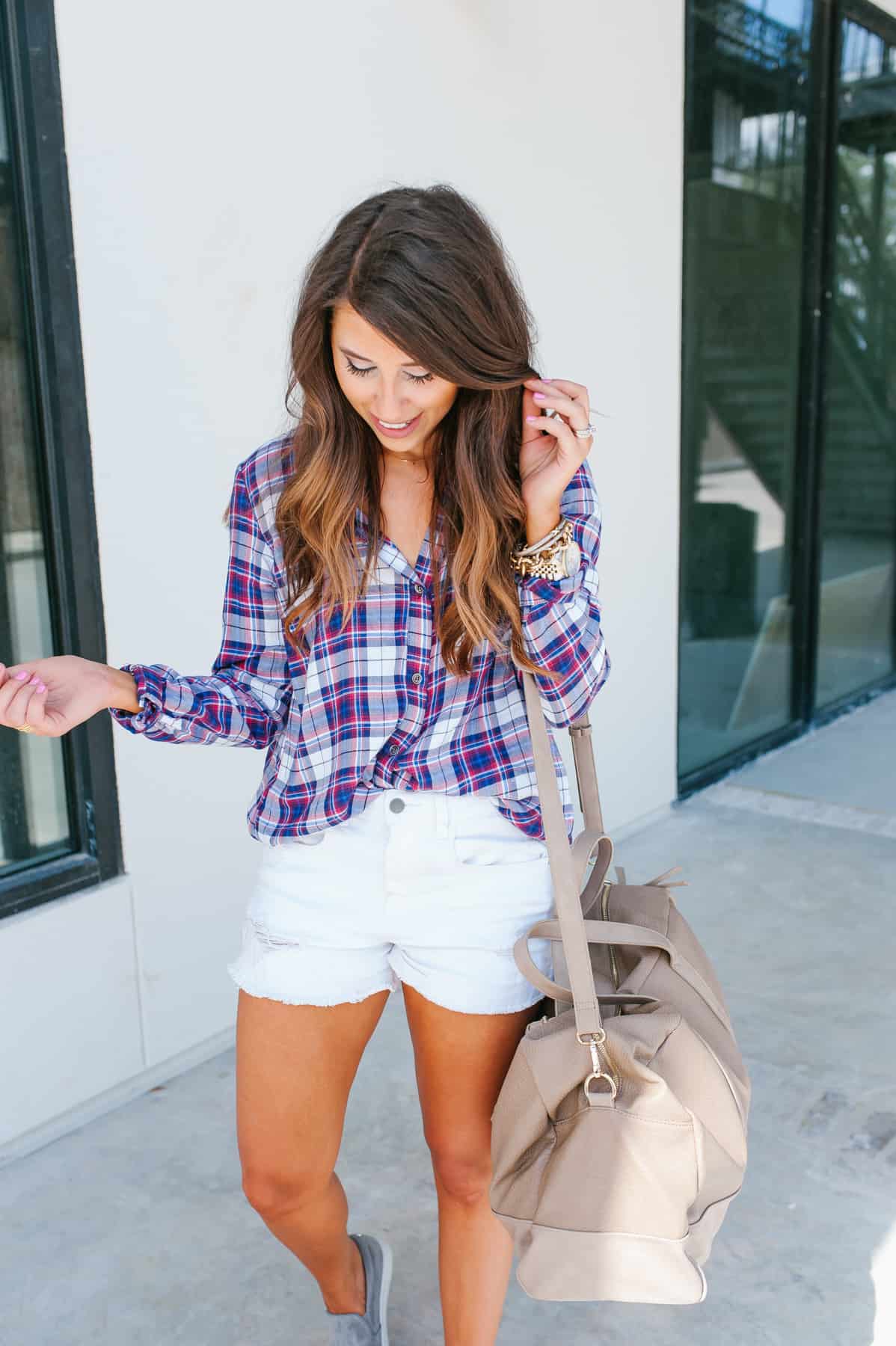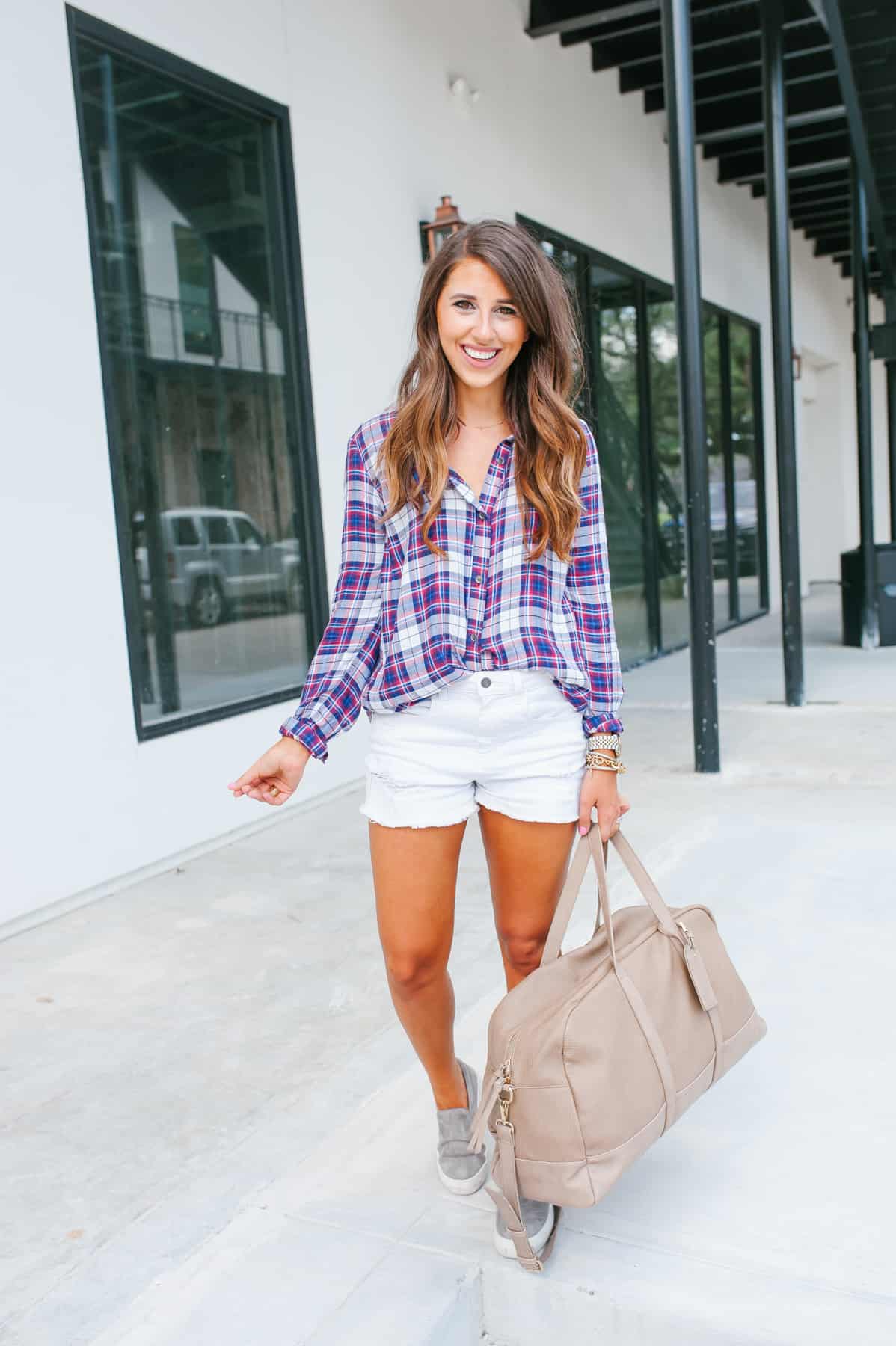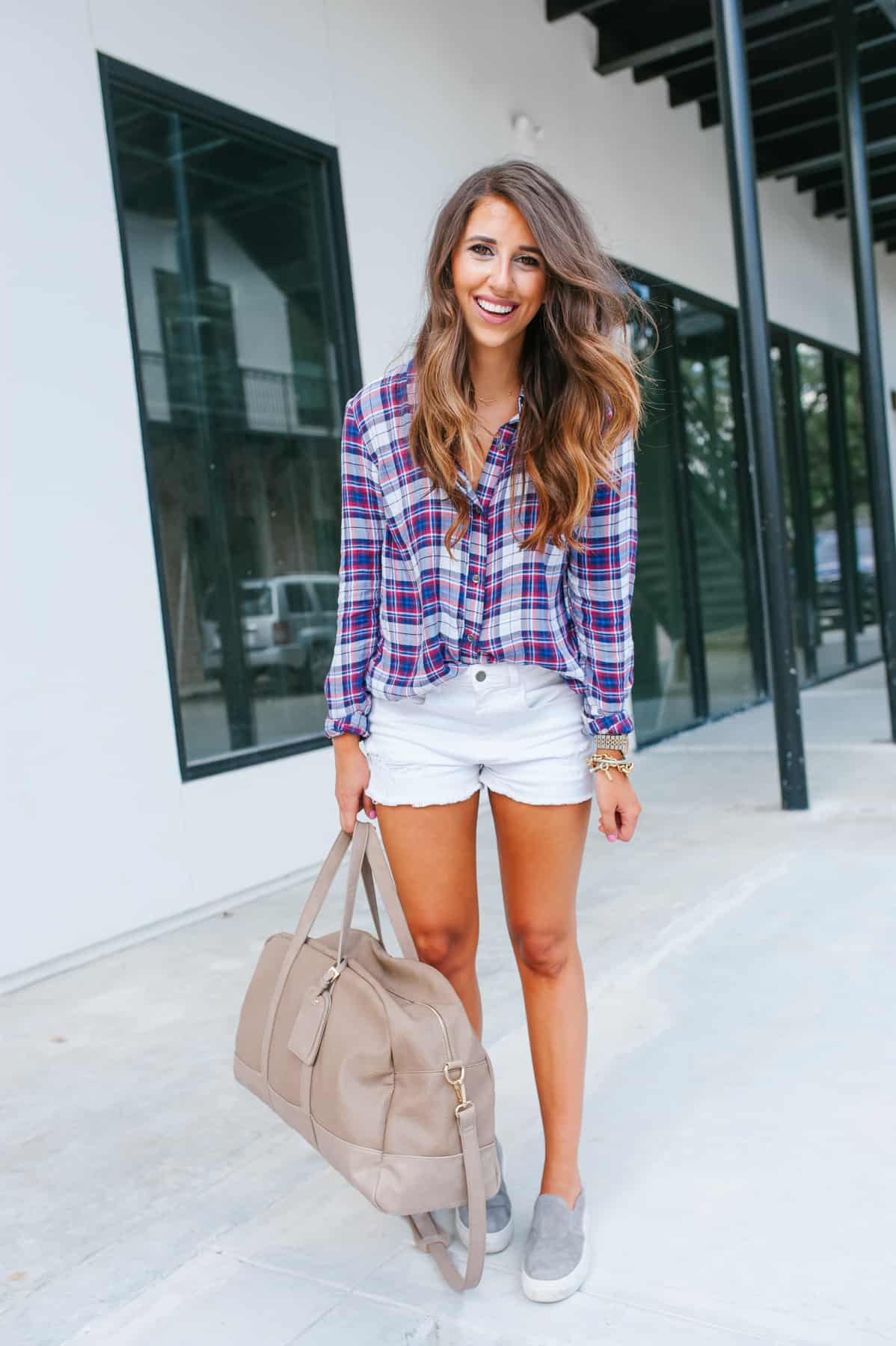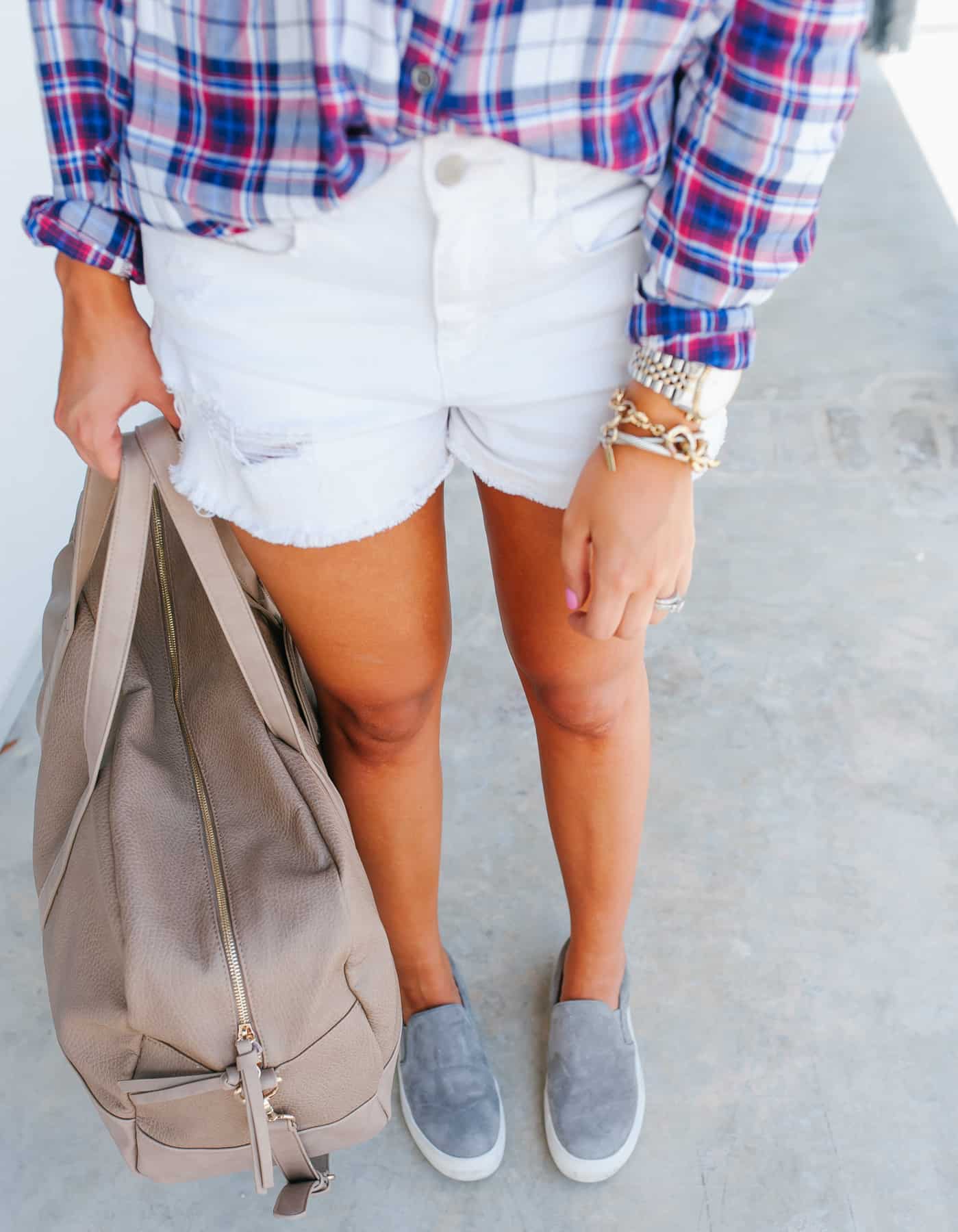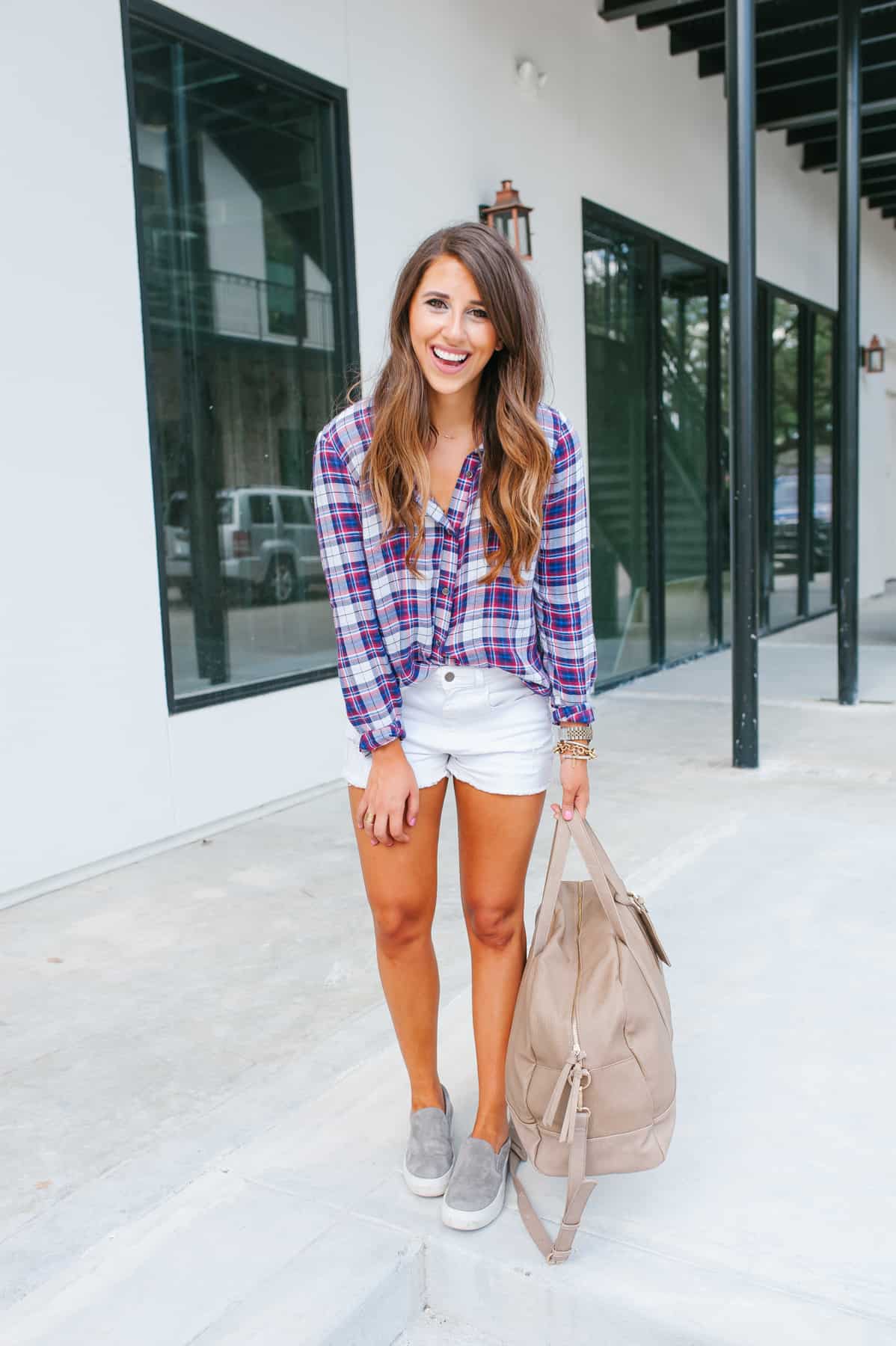 Flannel: Bobeau | Shorts: STS | Shoes: Steve Madden | Bag: Sole Society 
Anyone else have the Mondayiest Monday there ever way?! (PS I am like 99% sure Mondayiest is not a word ). I felt like I was running in circles trying to catch up but didn't even put a dent on my to do list. Probably why I am dreaming about the weekend when it is only a TUESDAY! It's either my Monday being extremely slow or the fact that I am leaving the Mexico this weekend, with the husband, and that is ALL that has been on my mind ever since we booked it on Saturday. August snuck up on us fast, like no ones business, and we kinda have been in shock that we are in August. Our FIVE year anniversary is this Friday and we knew we had to book something to celebrate! We have been talking about Greece, Italy, Maldives, you know all the places we still have on our bucket list, but next thing we knew, it was a week away from our anniversary and we had nothing planned. Anywhere in the world with my babe is good enough for me so that is why I am so excited for Mexico (we leave Saturday)!
I definitely will be bringing this weekender bag with me, because it is so roomy and y'all, it is on sale! I kinda couldn't wait to share it with ya either because it will go back to regular price by the end of the weekend. I have a similar version that I bought last year and I used it to pieces. Definitely a good duffle bag to snag! The other item on sale that I am wearing is this flannel and you can't go wrong with flannels! Especially on the plane, this is my favorite item to wear since its long sleeve and soft. These shoes and these shorts are normal price but necessities in my wardrobe!