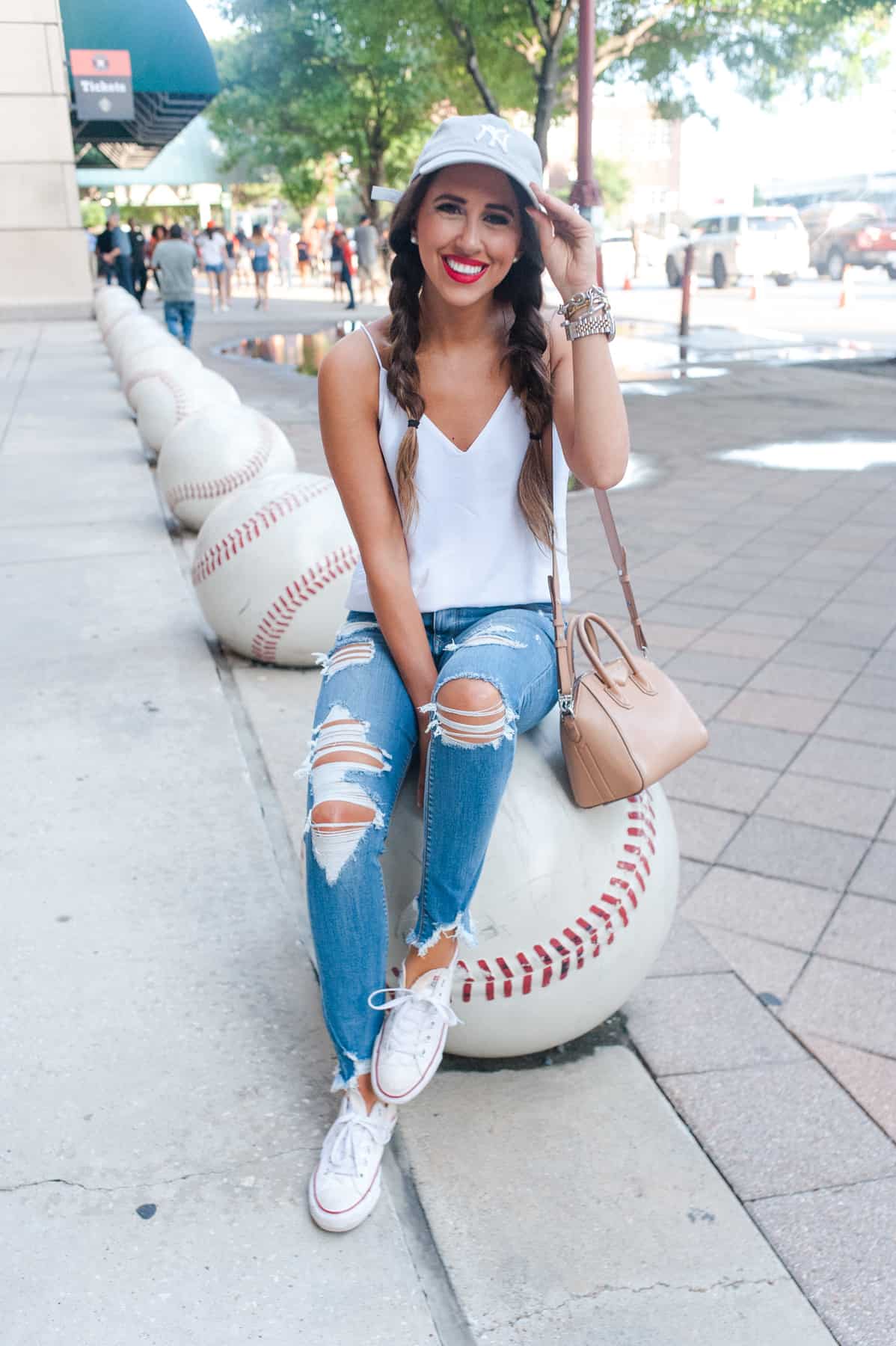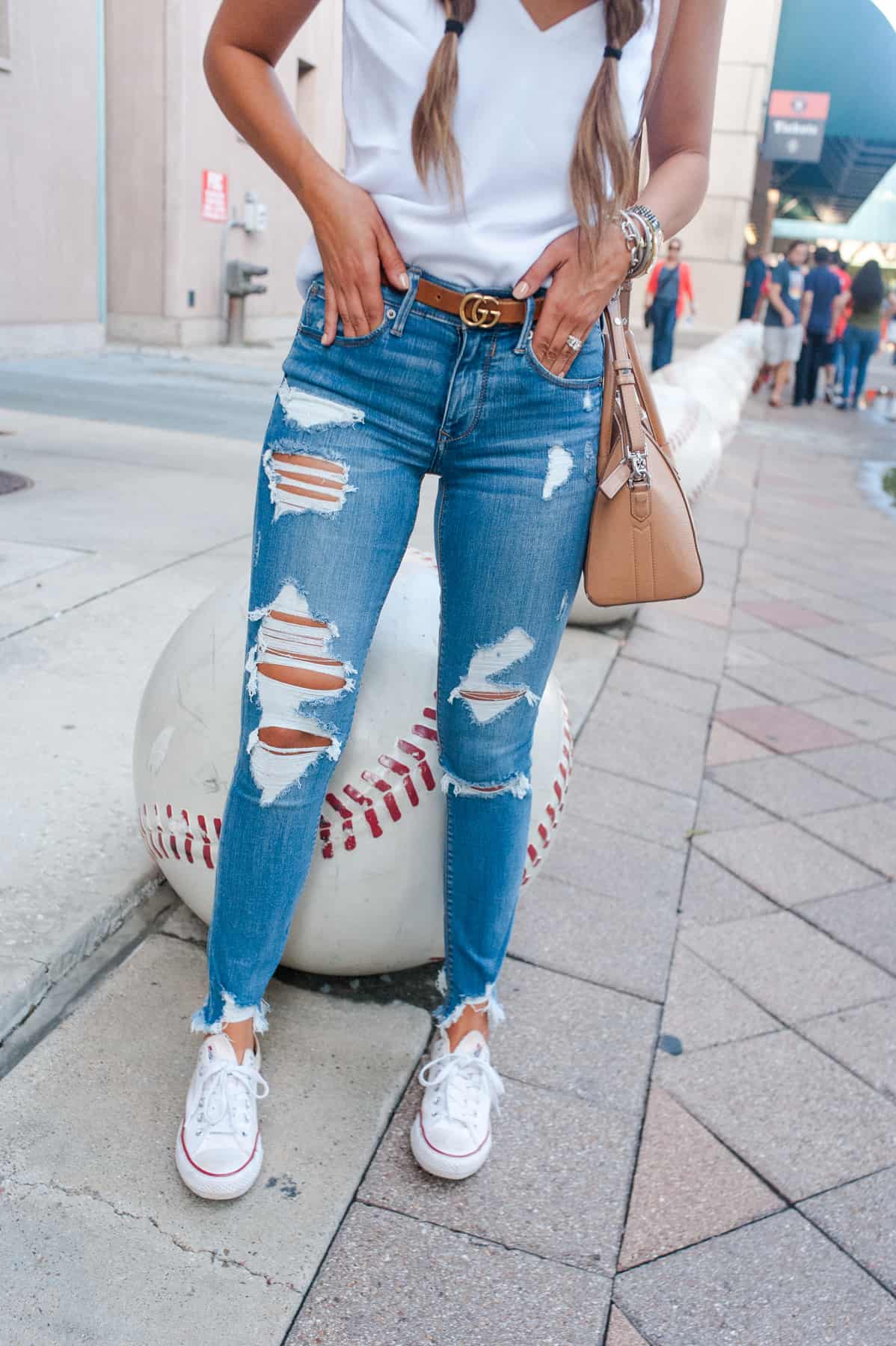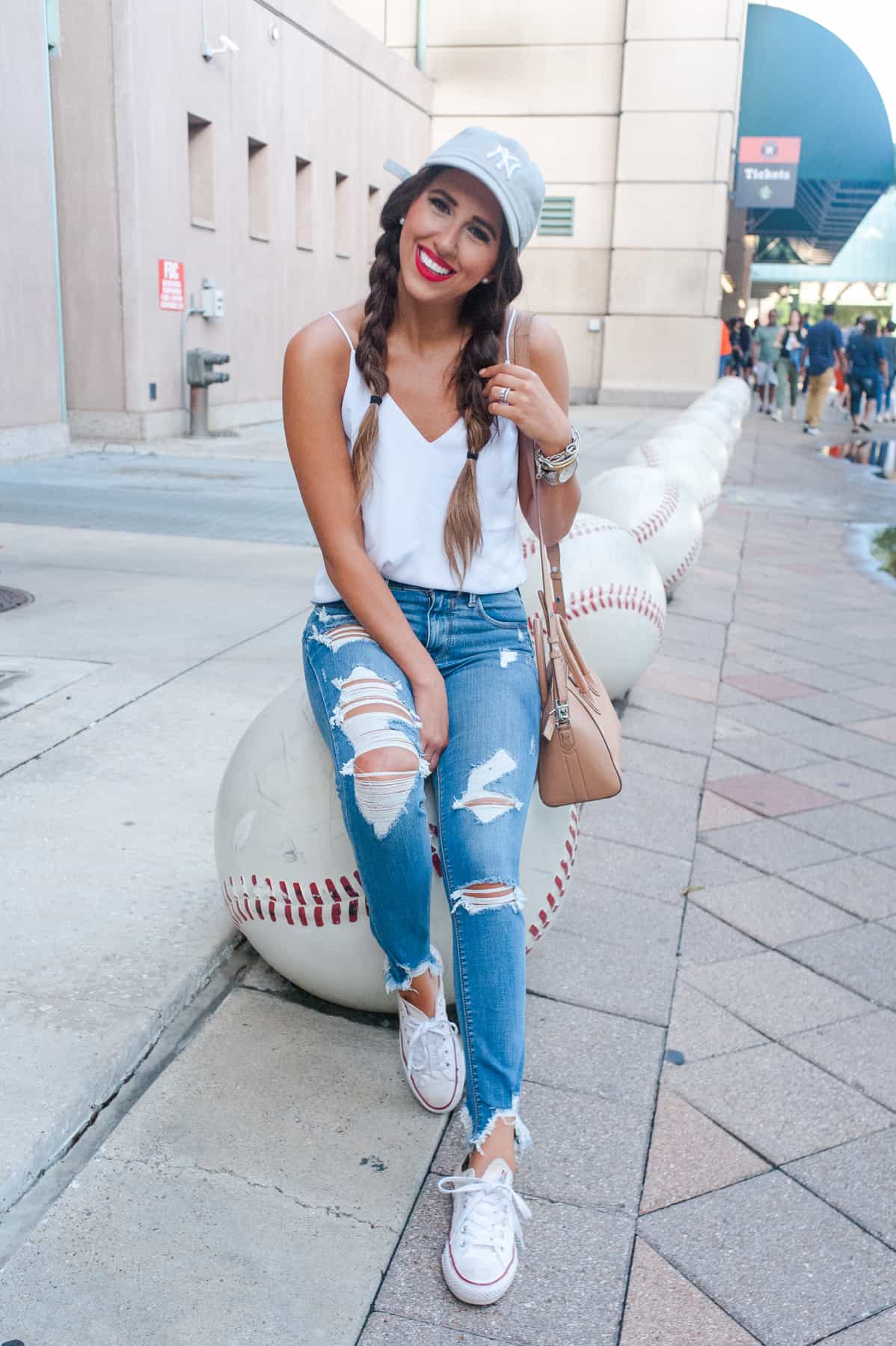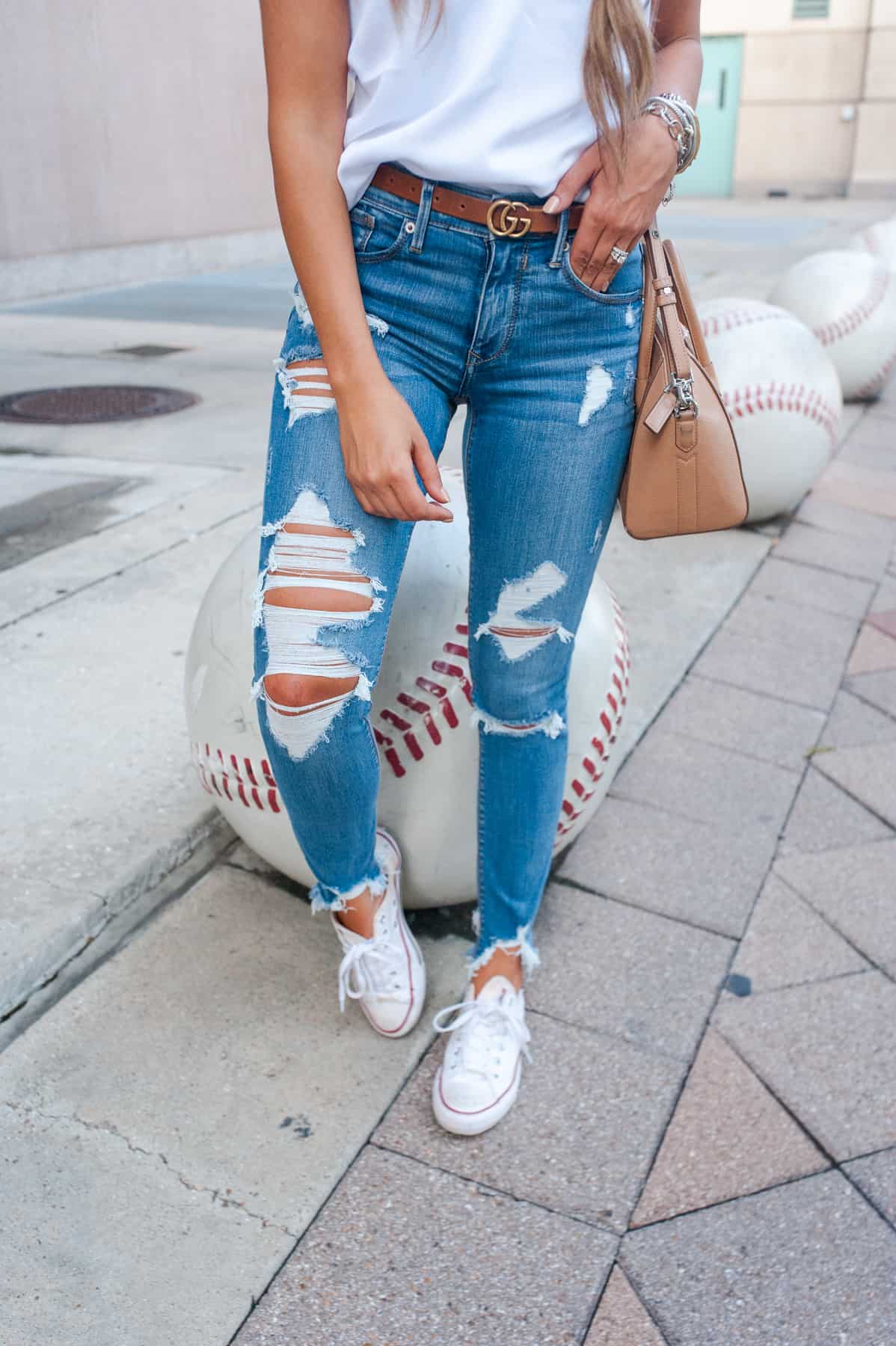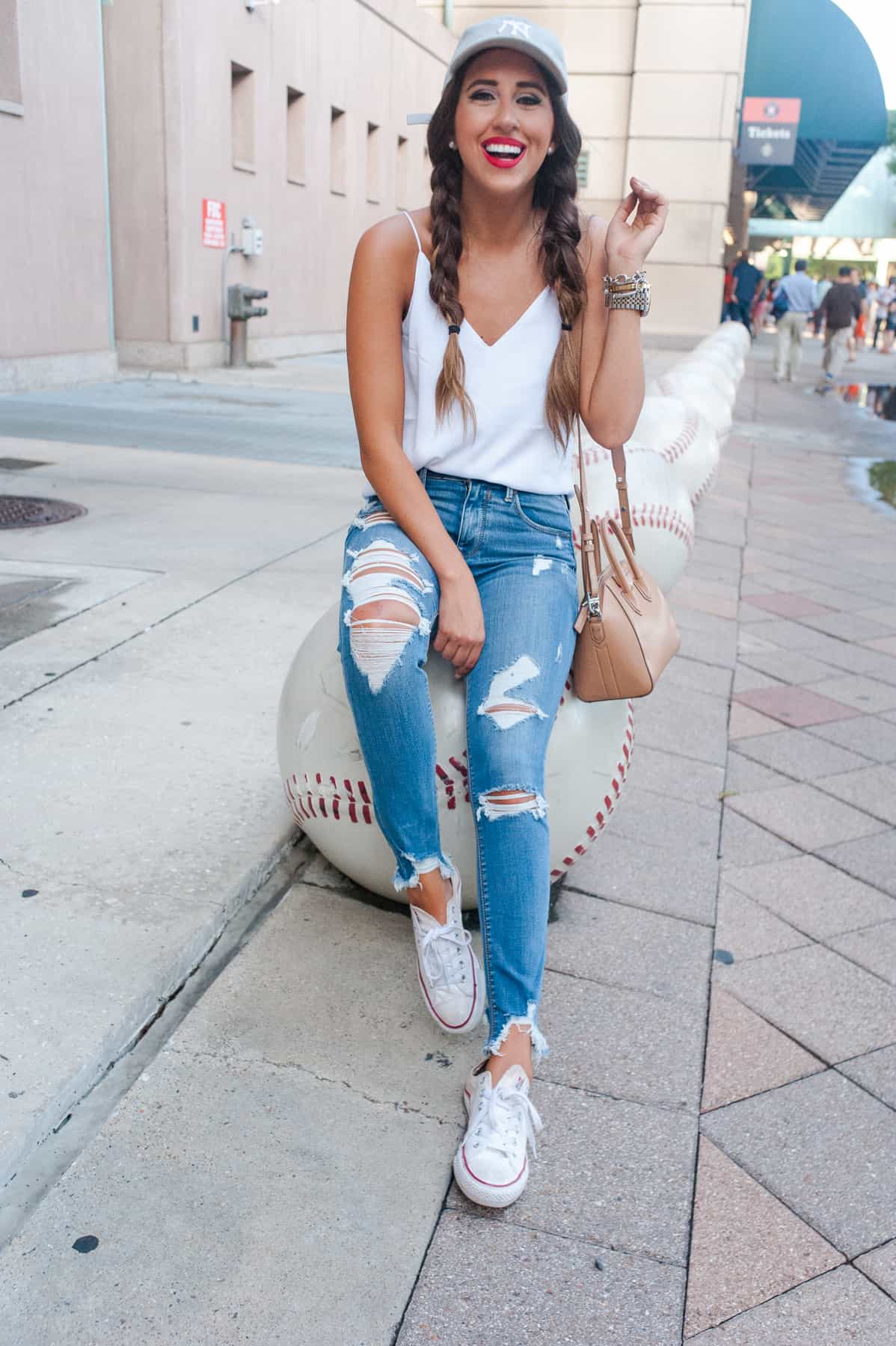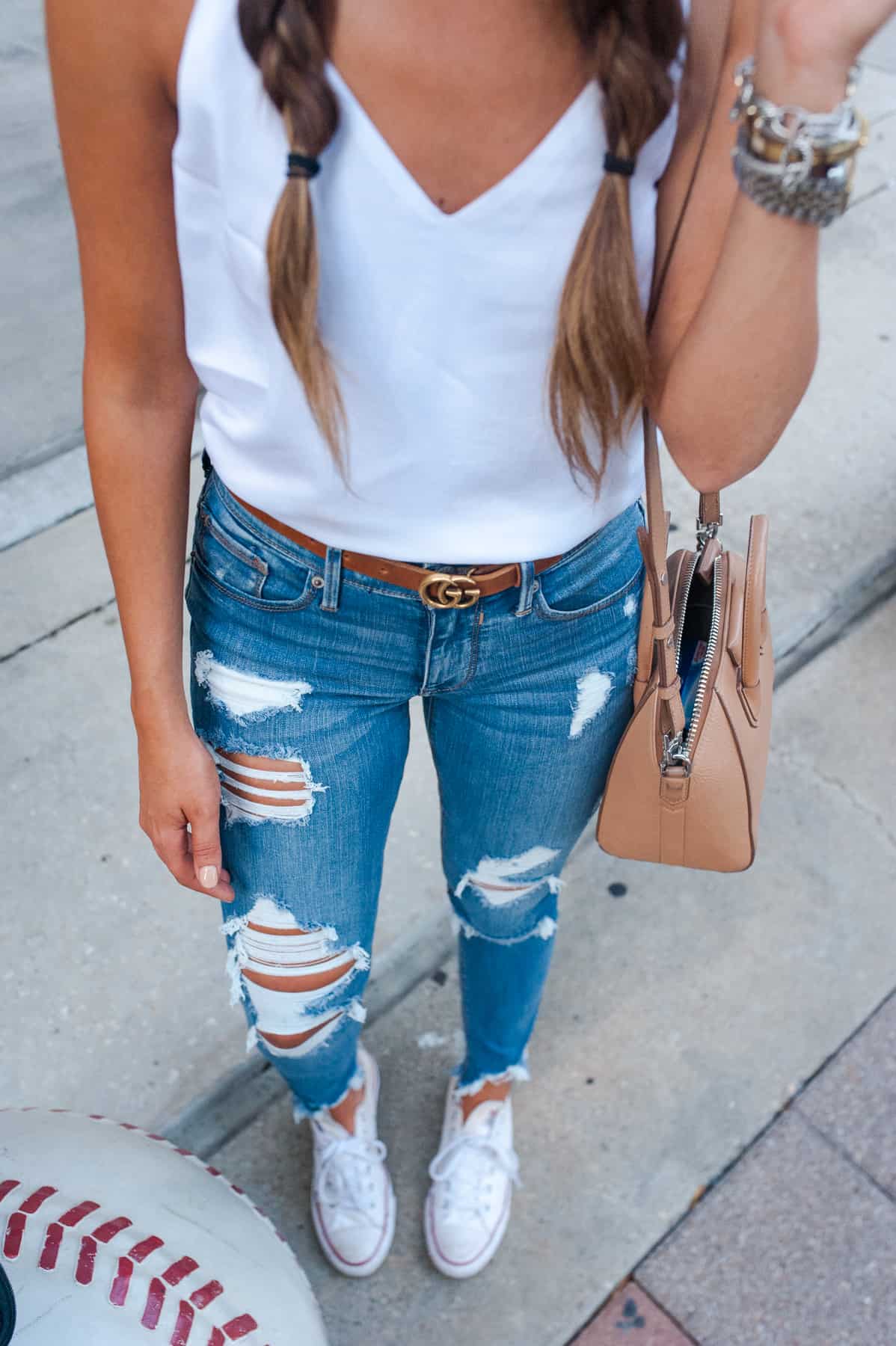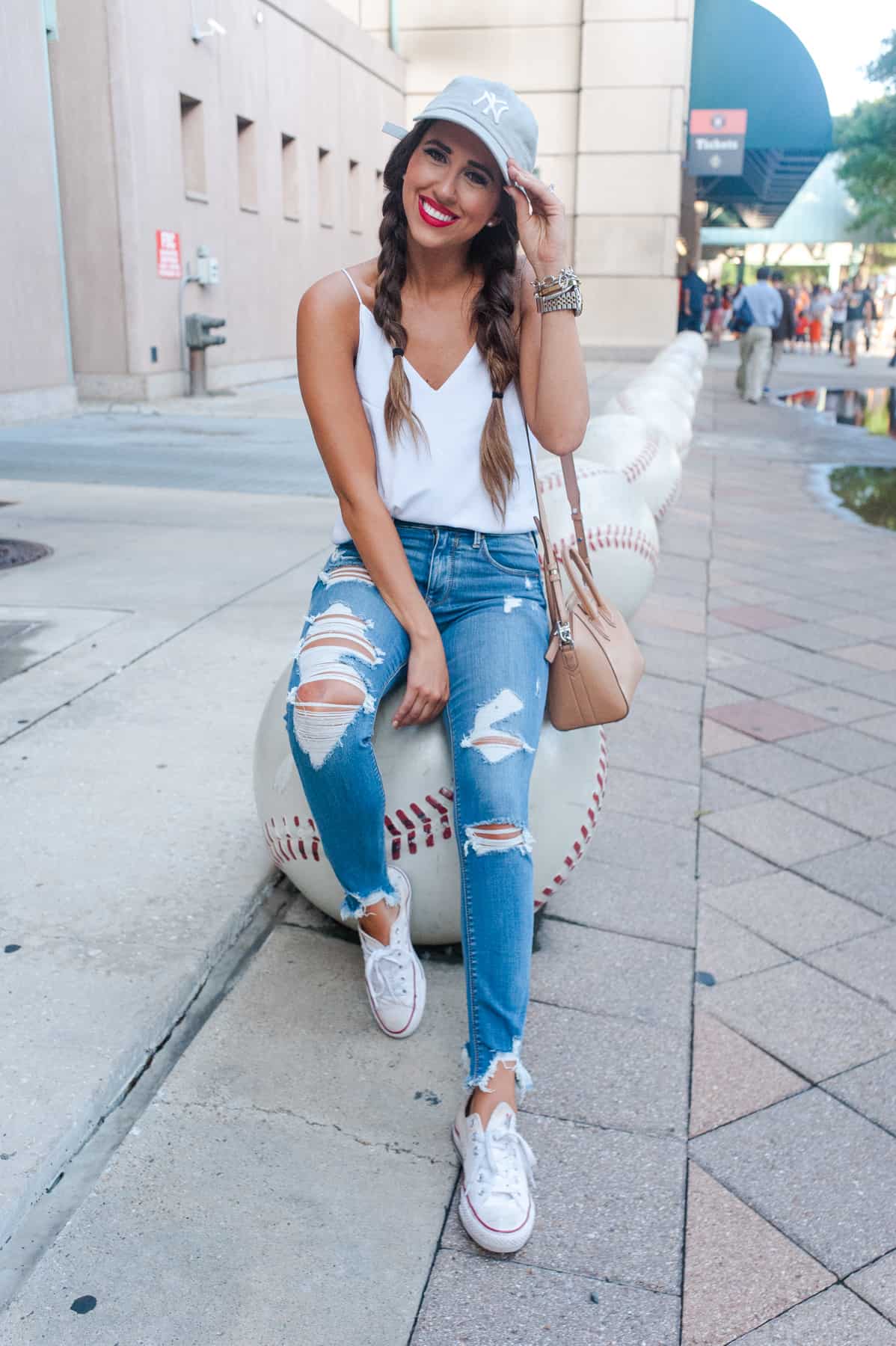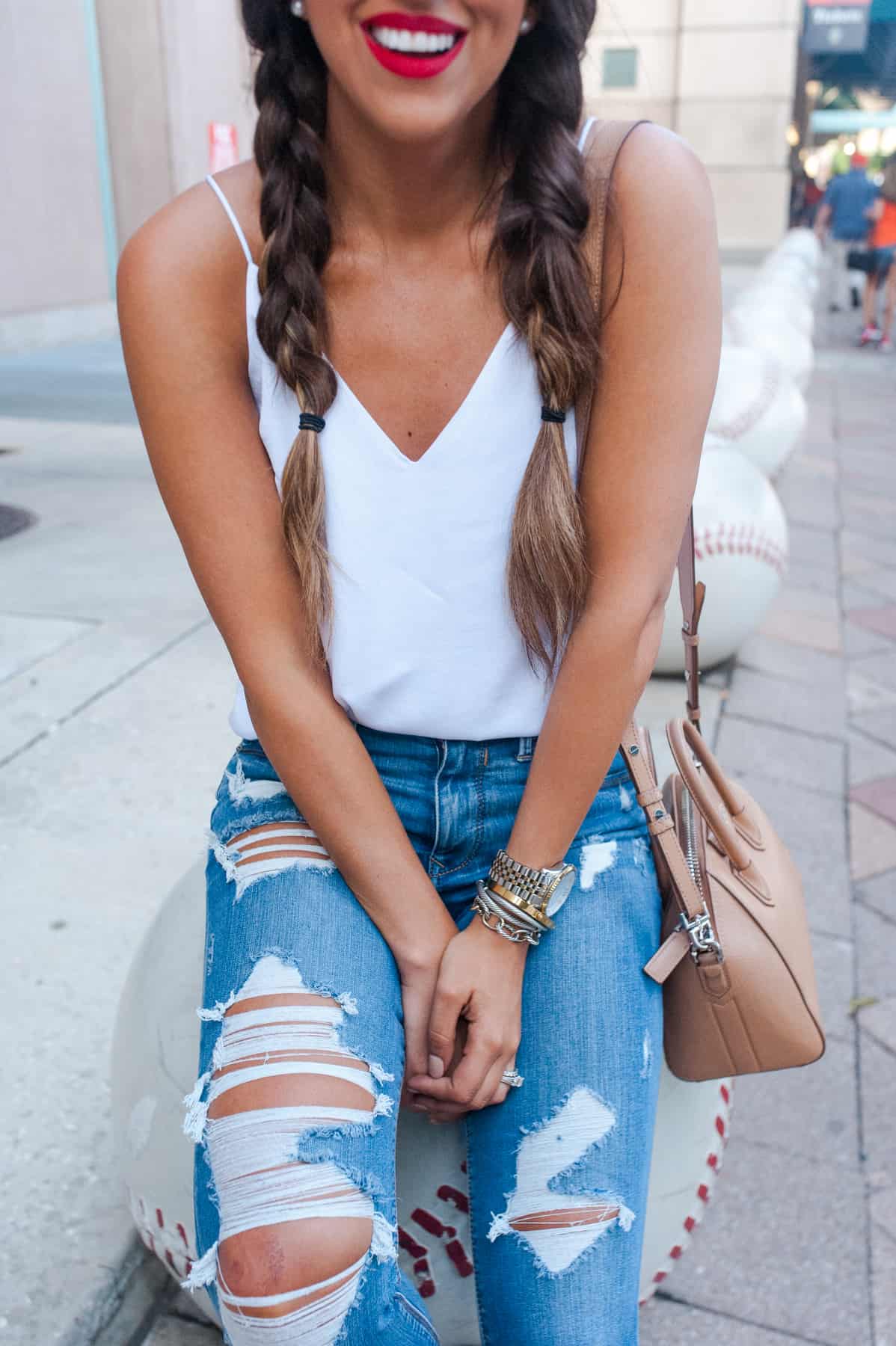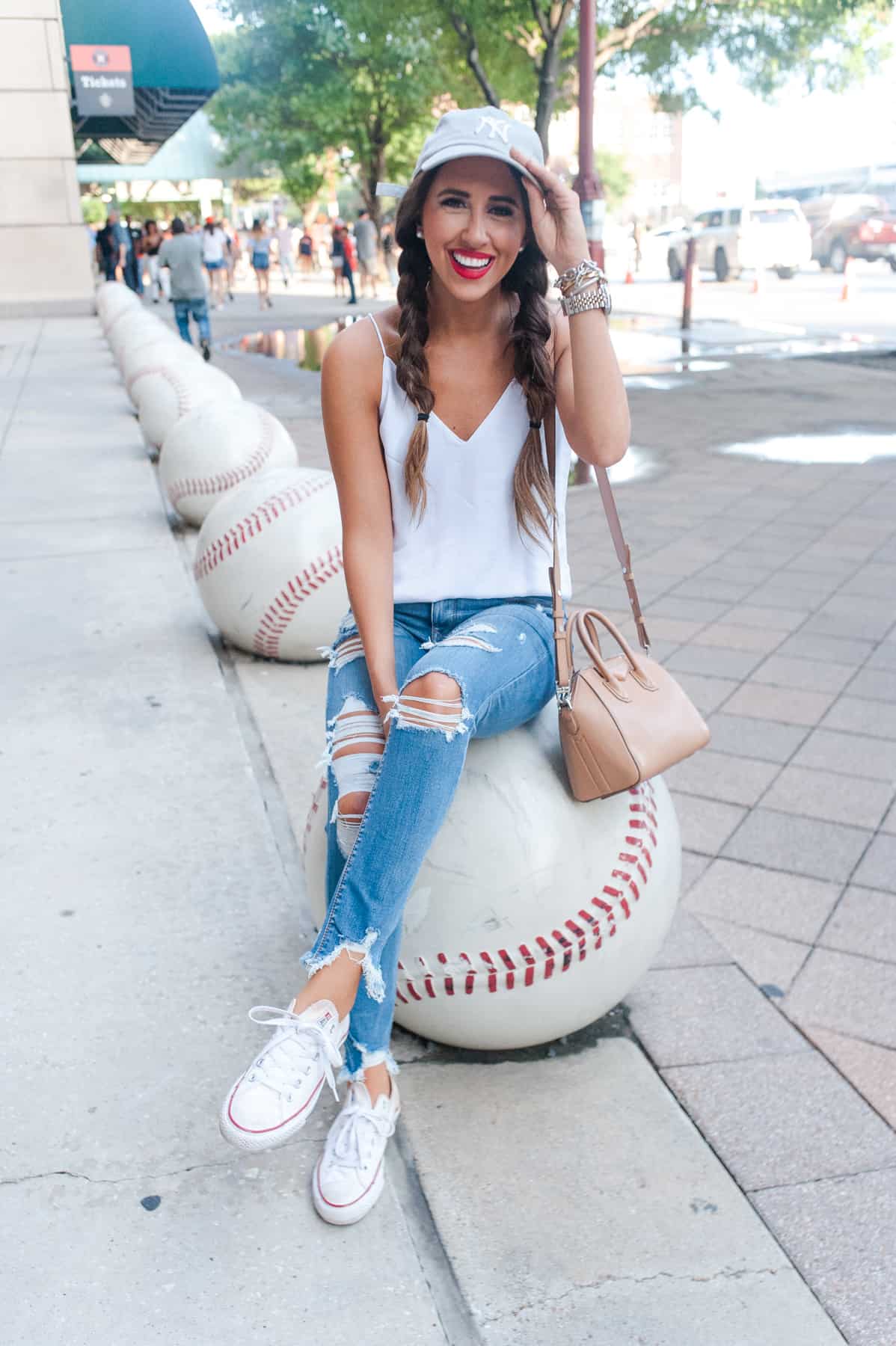 Express // Tank & Jeans (both on sale)
Last night was my first baseball game all season and it was so much fun! Ted and I try to make sporting events often since he is a HUGE sports guy. He can tell you just about any stat, for any sport, for any team! I on the other hand just enjoy the experience enjoy watching a good competitive game. Even if you aren't a baseball or sports fan, try a game out sometime! They are a fun experience!
Before the game, I was shopping at Express for an outfit and fell head over heels in love with these jeans. I have such a hard time finding jeans that fit correctly / are comfortable so it's always a big deal to me when I find denim I like. Especially since I usually opt for the no pants game 90% of the time! I really didn't want to take these off and put them immediately on after I purchased them. I am wearing a size 0 regular! I thought I would need petite (I am 5'3) but I didn't! I have worn Express denim for years now and I love them! When I think denim, they are top of my list. Especially destroyed rip denim! The raw hem on these babes are so cute to me (they are currently 40% off)!  I also now officially have this downtown cami in 5 different colors. I believe every girl needs some good staple camis in their closet and these are a great quality for a great price (currently buy 1 get 1 half off)!
Thank you Express for sponsoring todays post