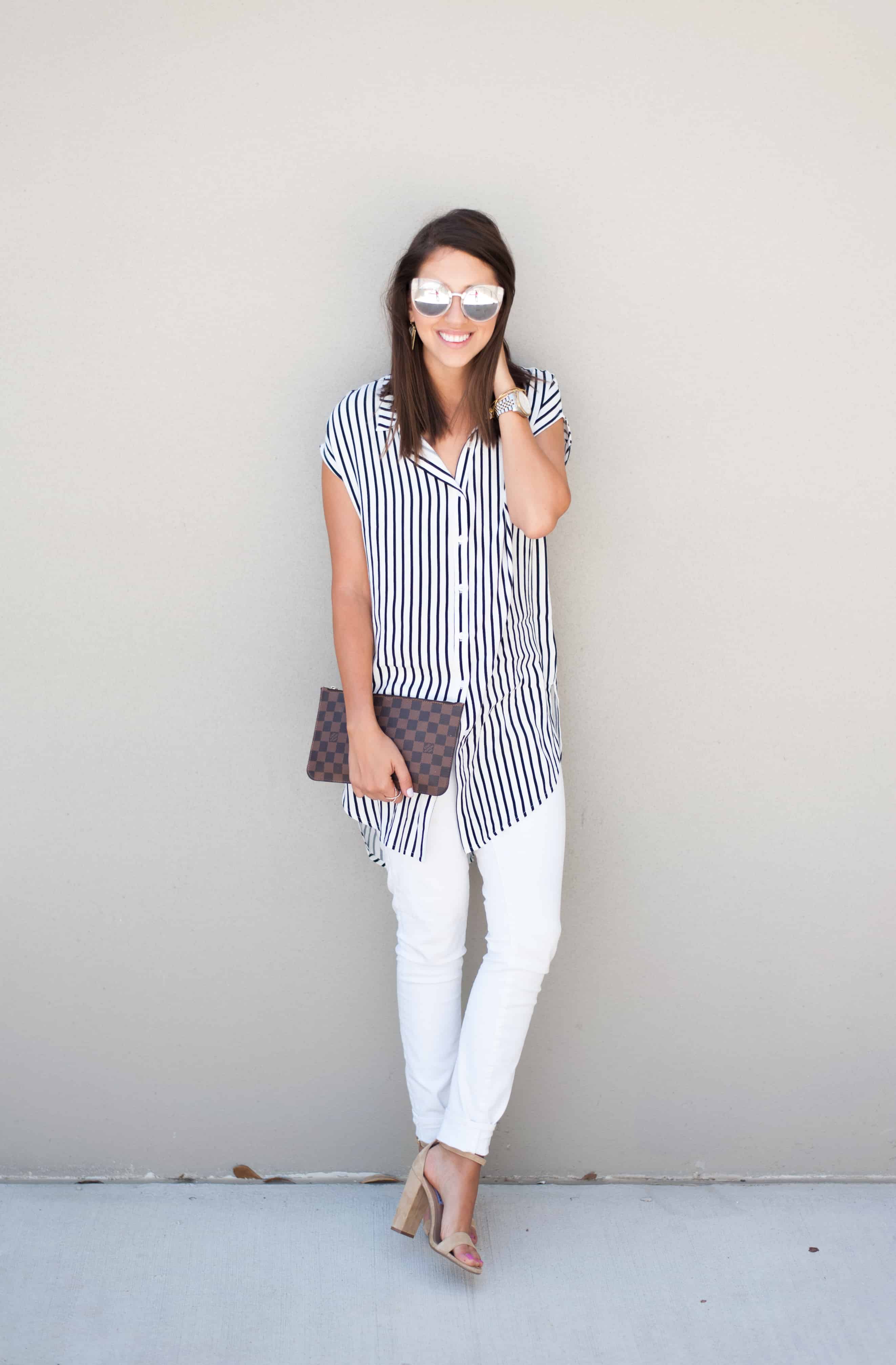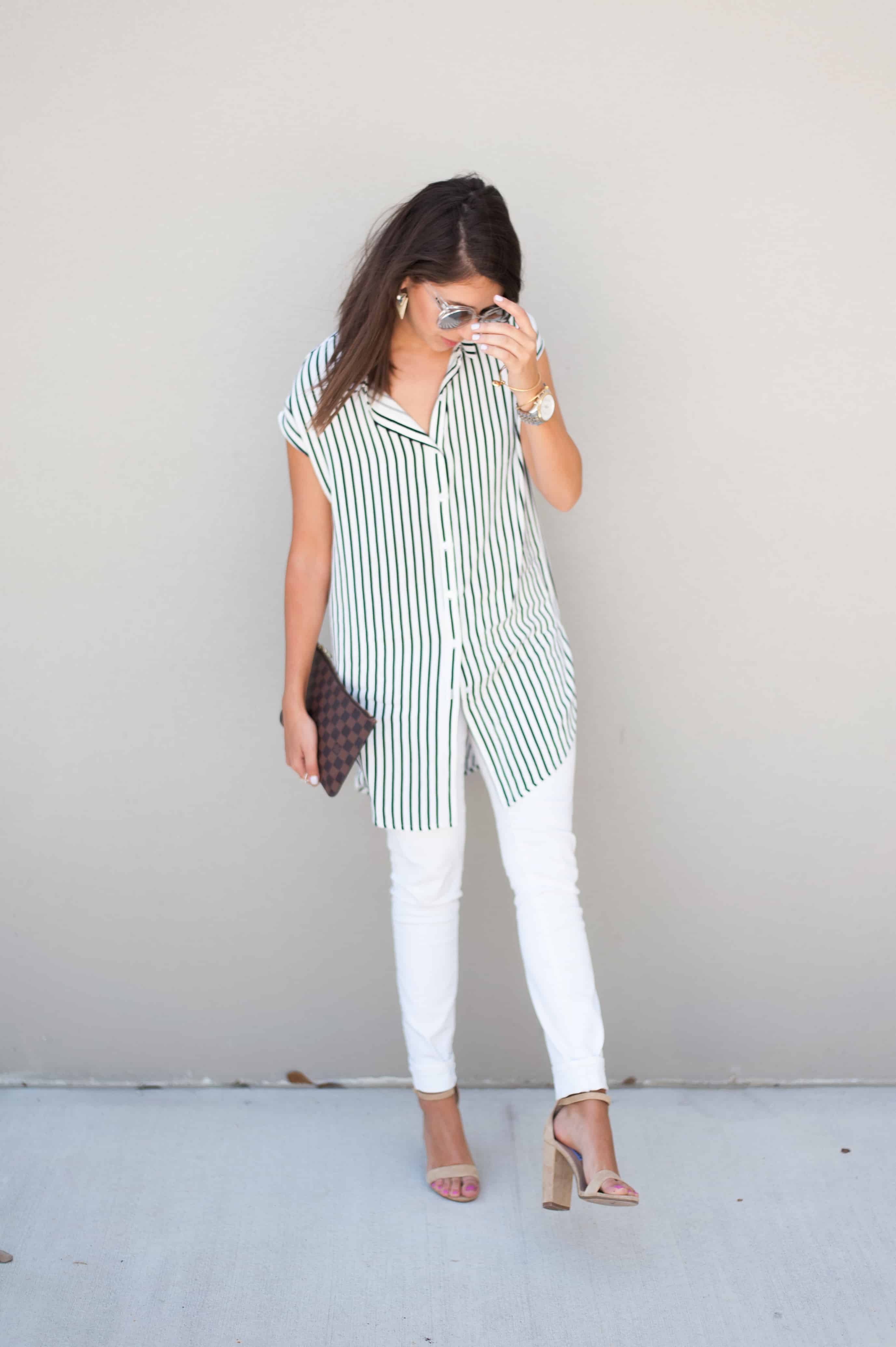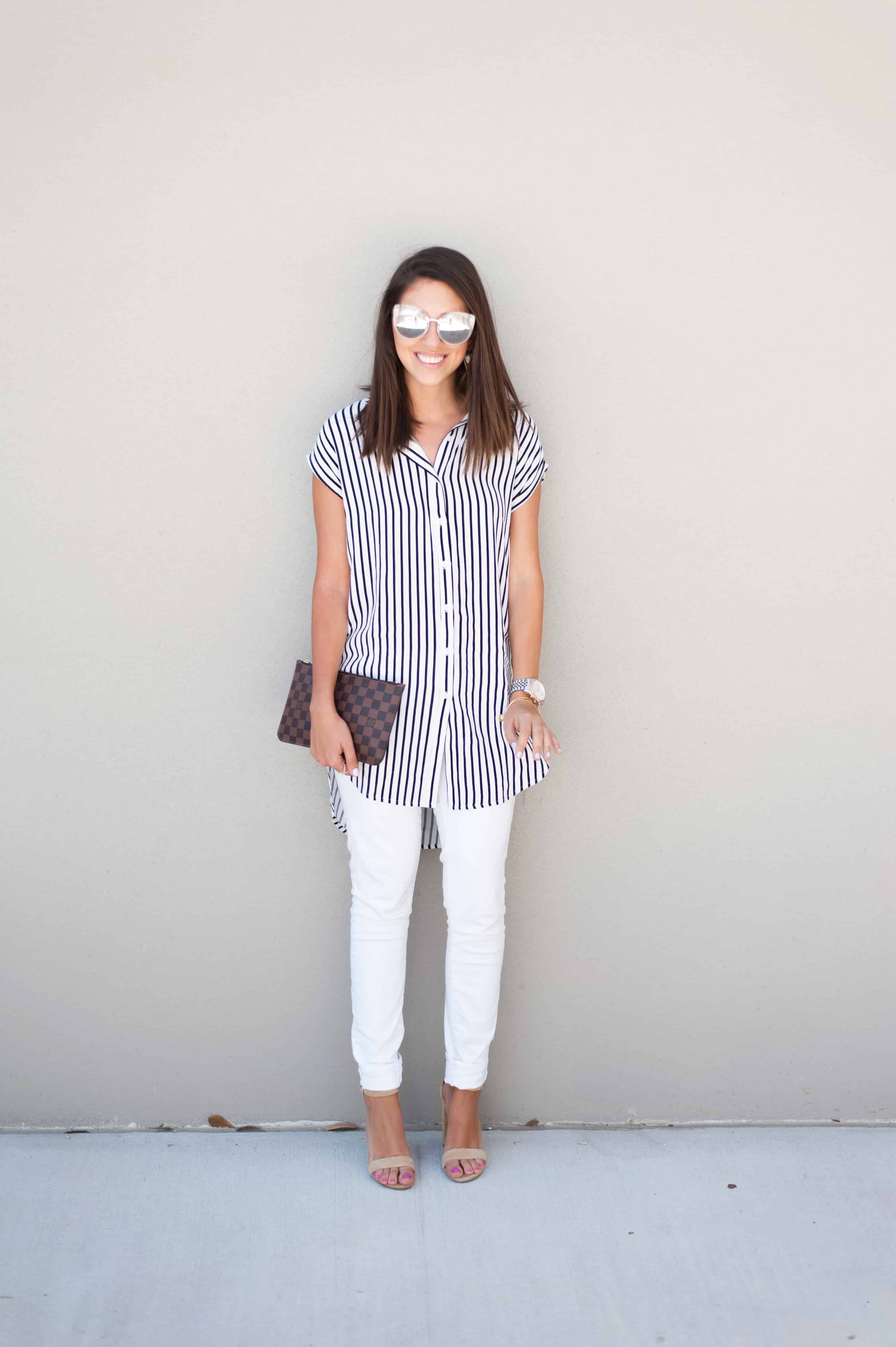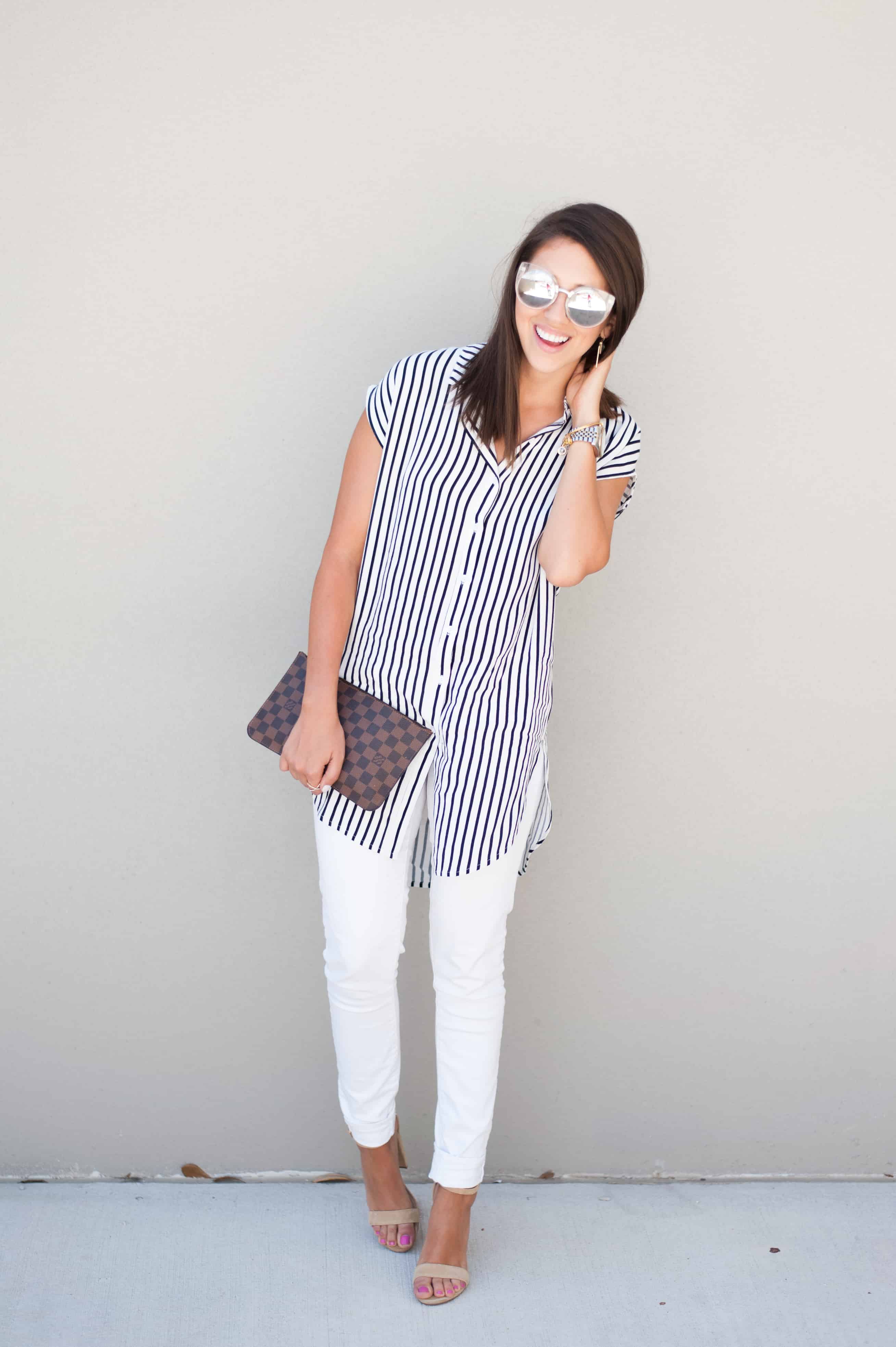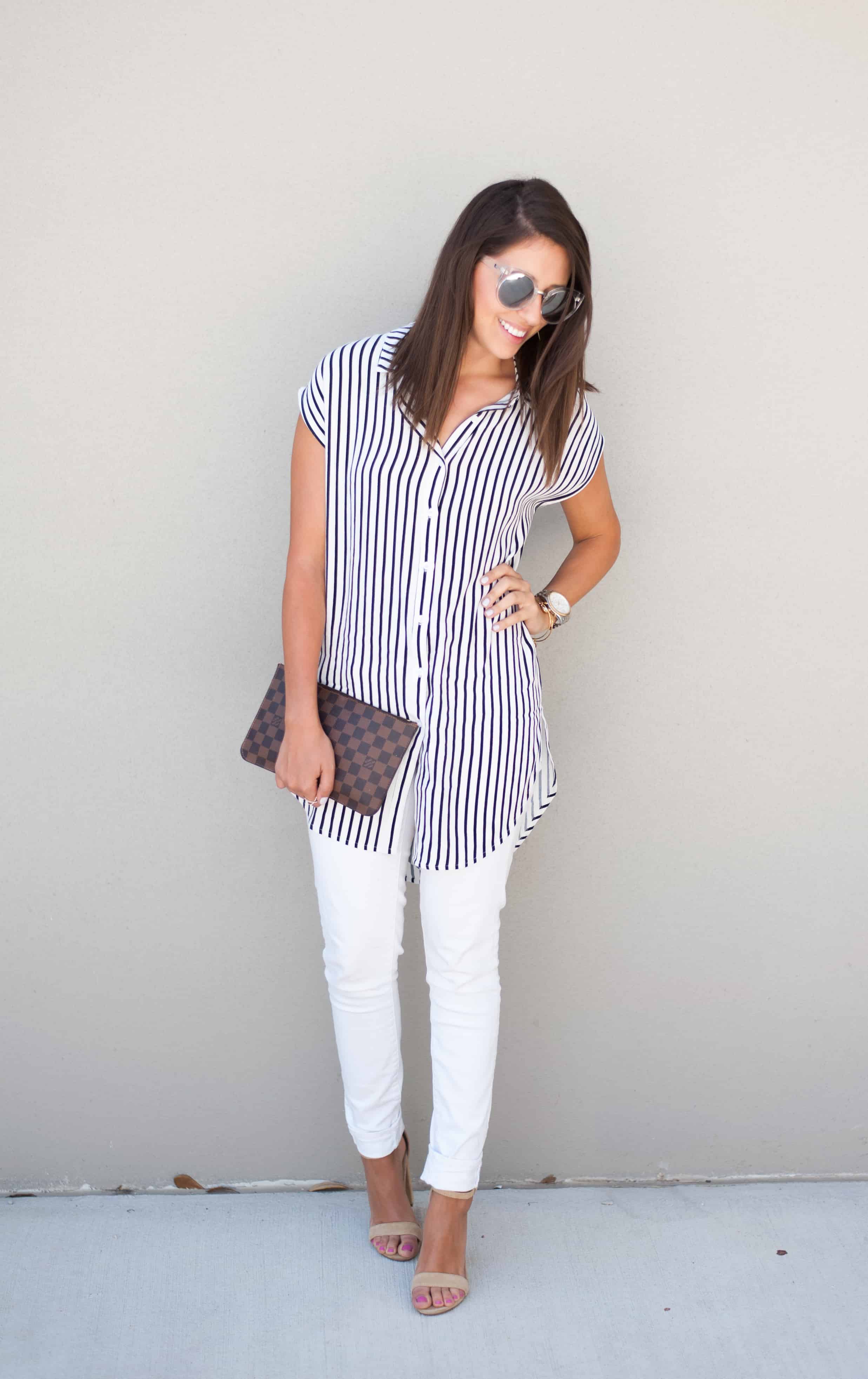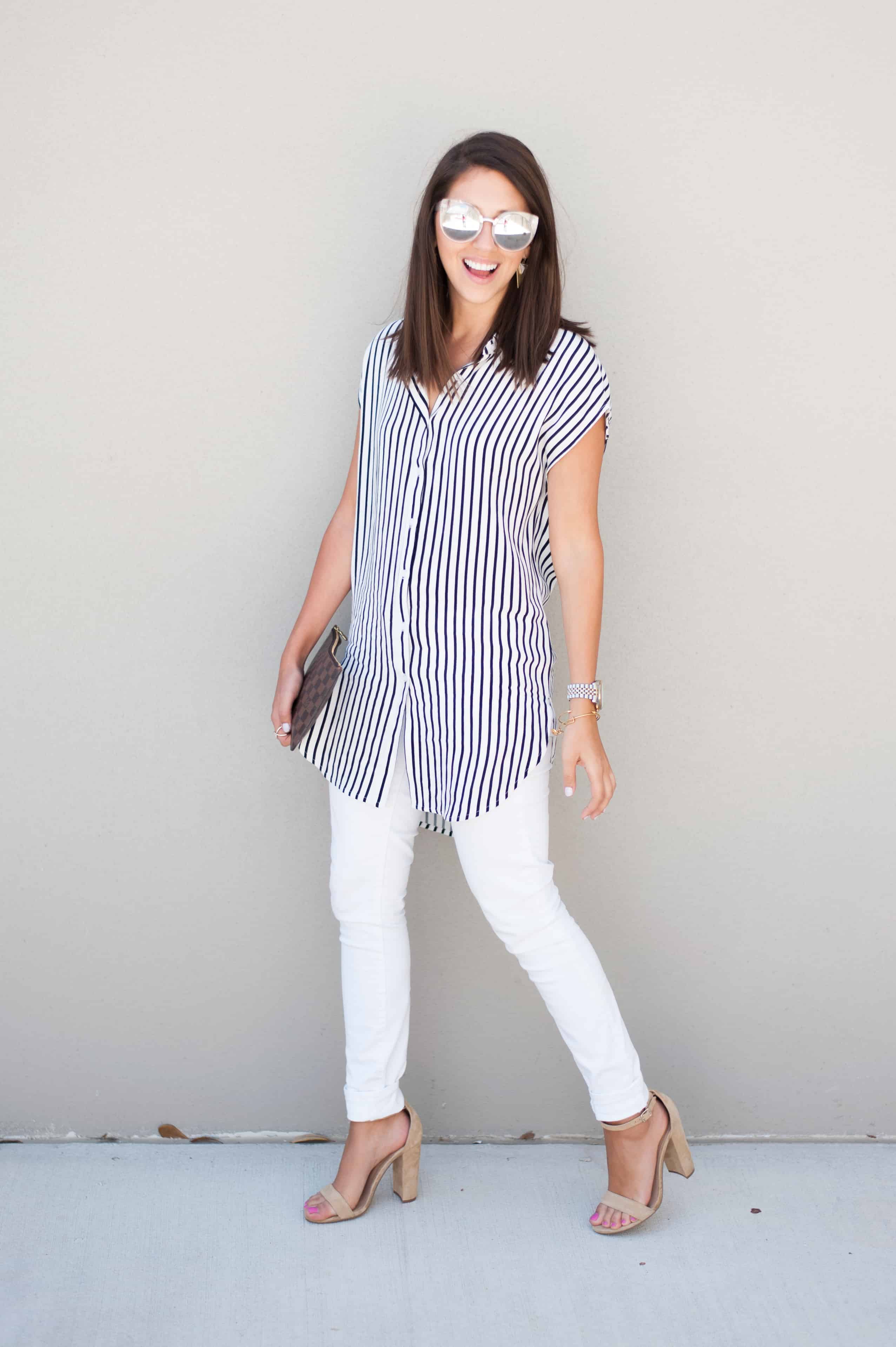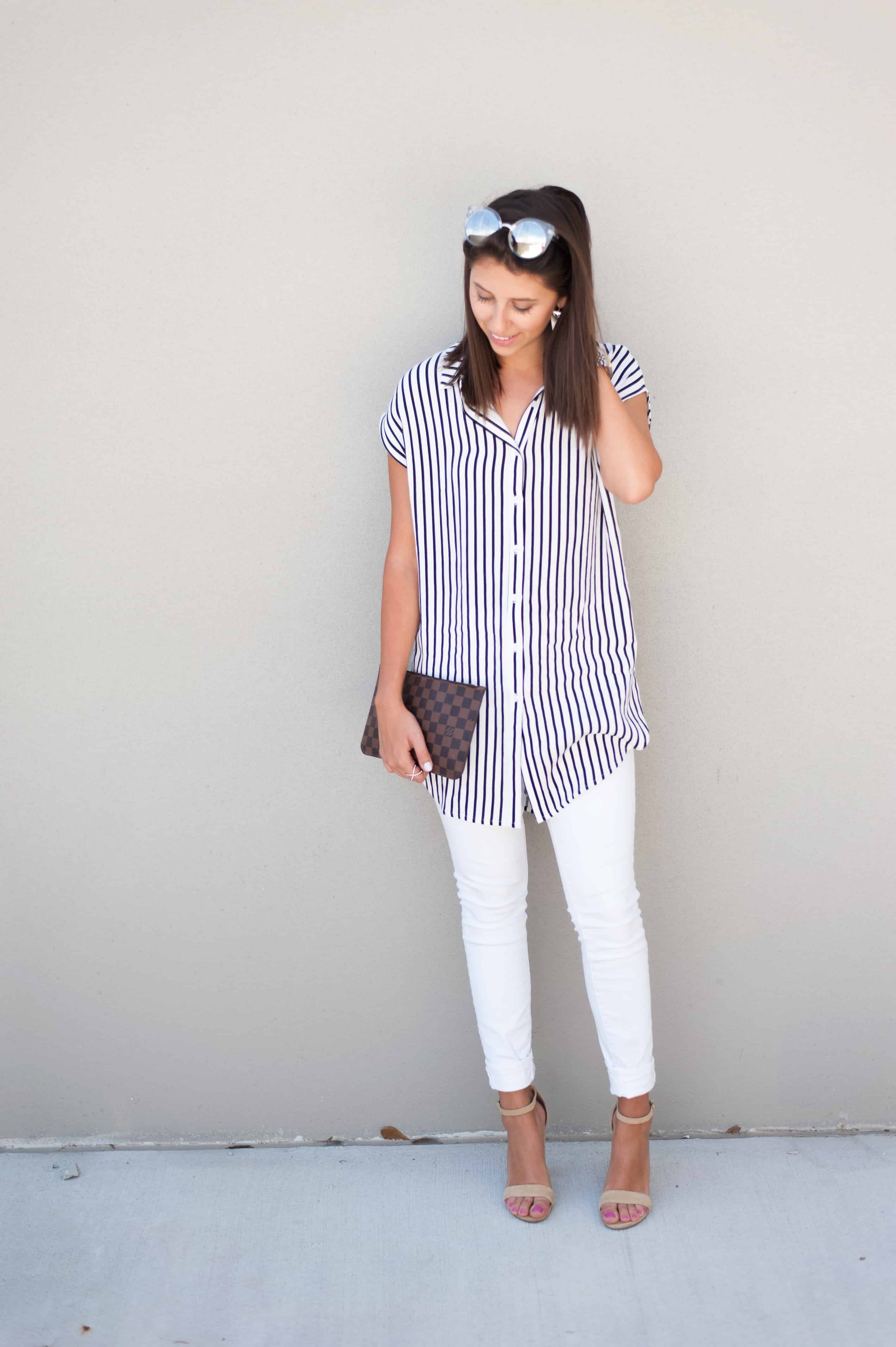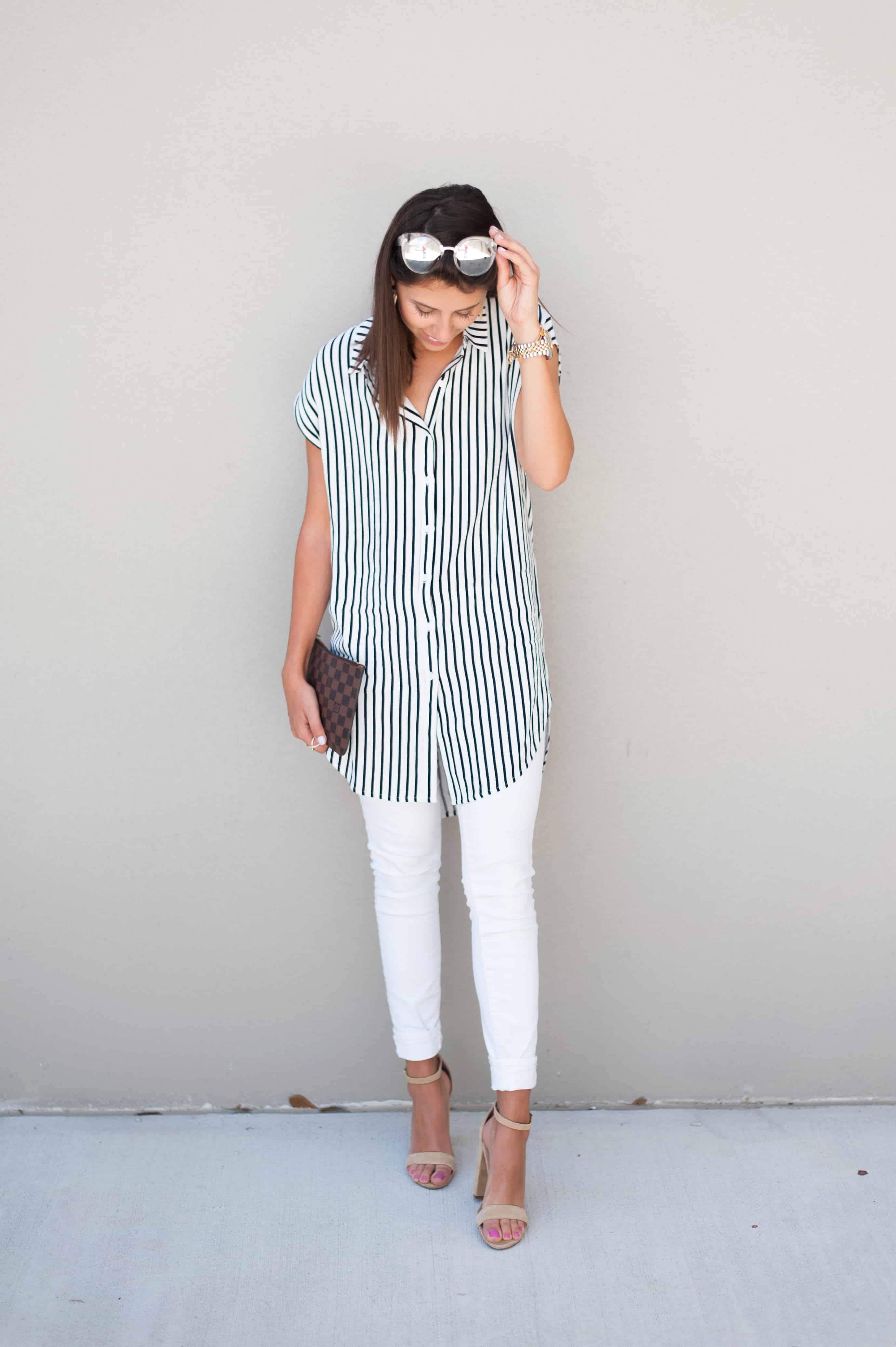 Top: OhBlythe | Jeans: Articles of Society | Shoes: Steve Madden | Glasses: Quay 
I have had a mad crush on vertical stripes lately and this striped susan top hits it out of the park. It is by far one of the comfiest tops I own. I feel like I am wearing pjs yet I am still so stylish. The long flowy character, price, and button up details are just right. There are only a couple sizes left in this darling top so I found similar options here and here. OhBlthye is also is in the process of restocking so keep an eye out and I will certainly let you all know on Instagram! I swear by these white jeans. They are one of the softest pair of jeans I own and you can't beat the price point. They also are very stretchy and not a cheap material (trust me I can tell the difference).
Hip Hip Hooray, Happy Friday! Today is an extra special day for me. I get to join a trip with my mommy dear. Since Ted is out of town for a guys trip, my mom invited me along with one of the trips she is working. She is a flight attendant for United (biggest blessing ever) so we are leaving to Philly first thing in the morning! While she will be working the flight, I will be sleeping!  We have some family in Philly so we plan to spend our Friday night with them then come back first thing in the morning on Saturday. I am just excited to spend time with my mom. Mom has been out of work for 2.5 years due to Breast Cancer and other surgeries she had to have. Praising the Lord that He has healed her and gave her the strength to go back to work. She started last week so I am excited to see her work in action! Asking for continuous prayer for strenght and full recover for my mommy dear. It's just so great to see her back and kicking it again after years of Doctor appointments, surgeries, chemo, and bed rest. The Lord is good!