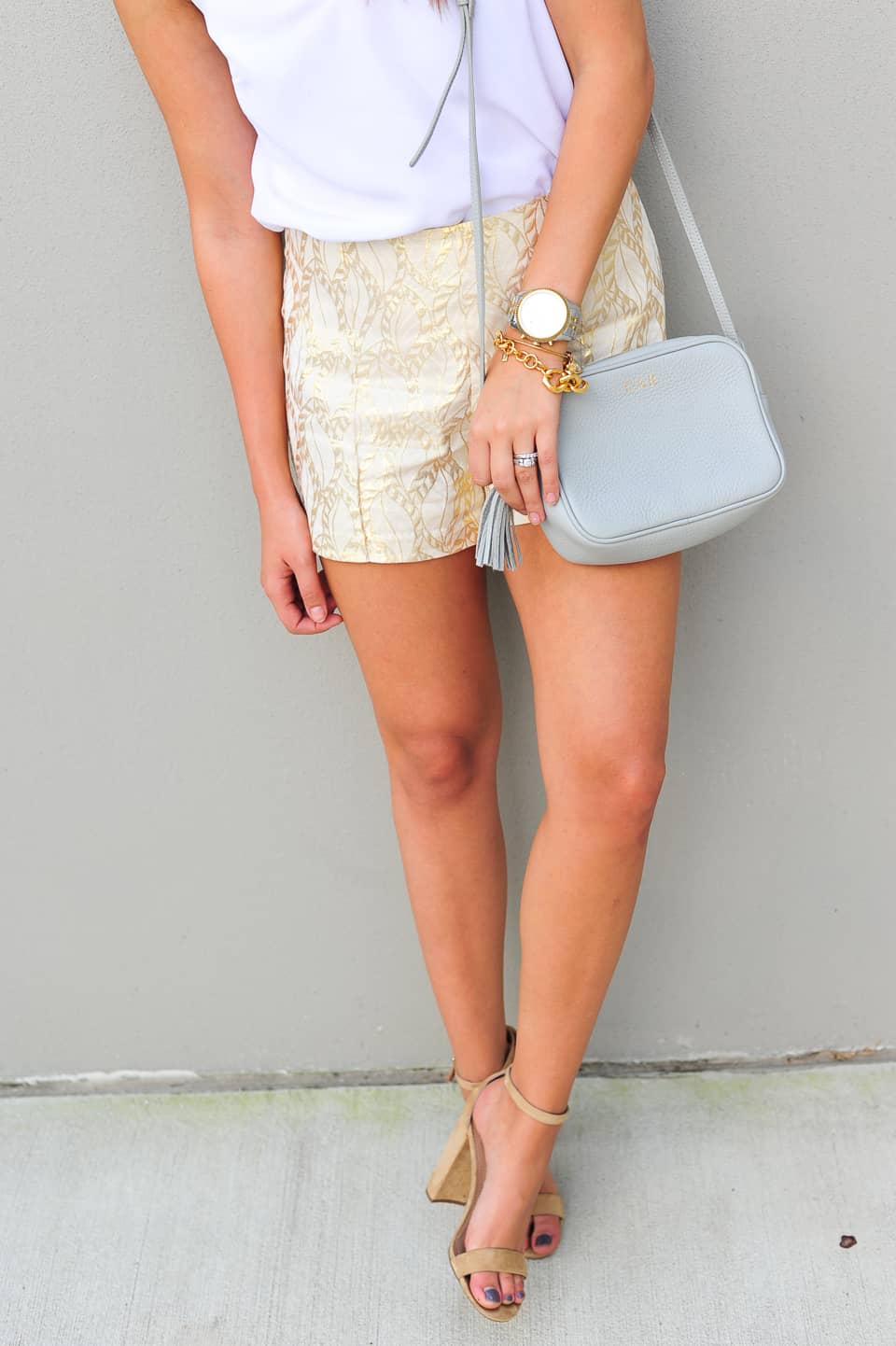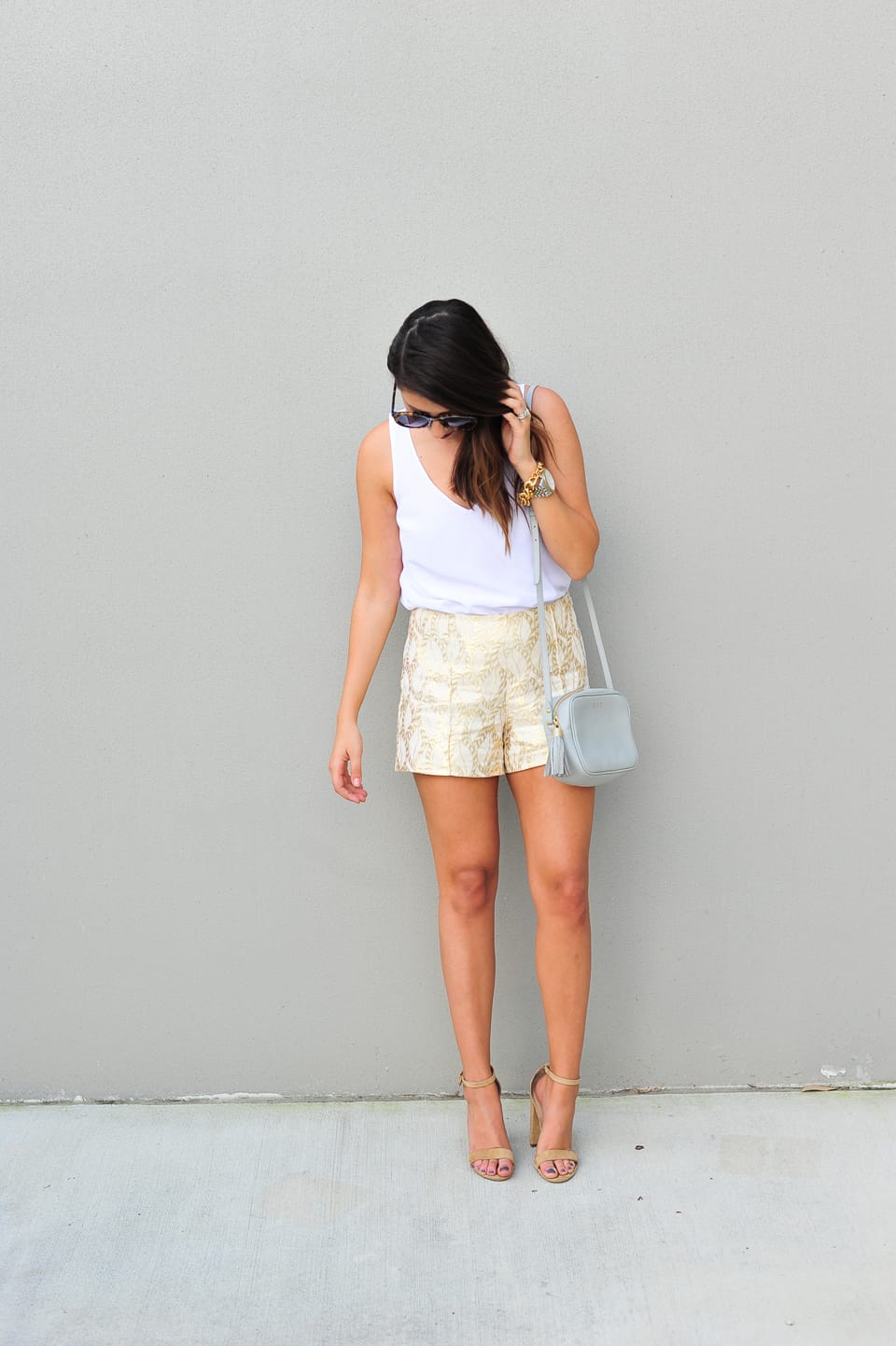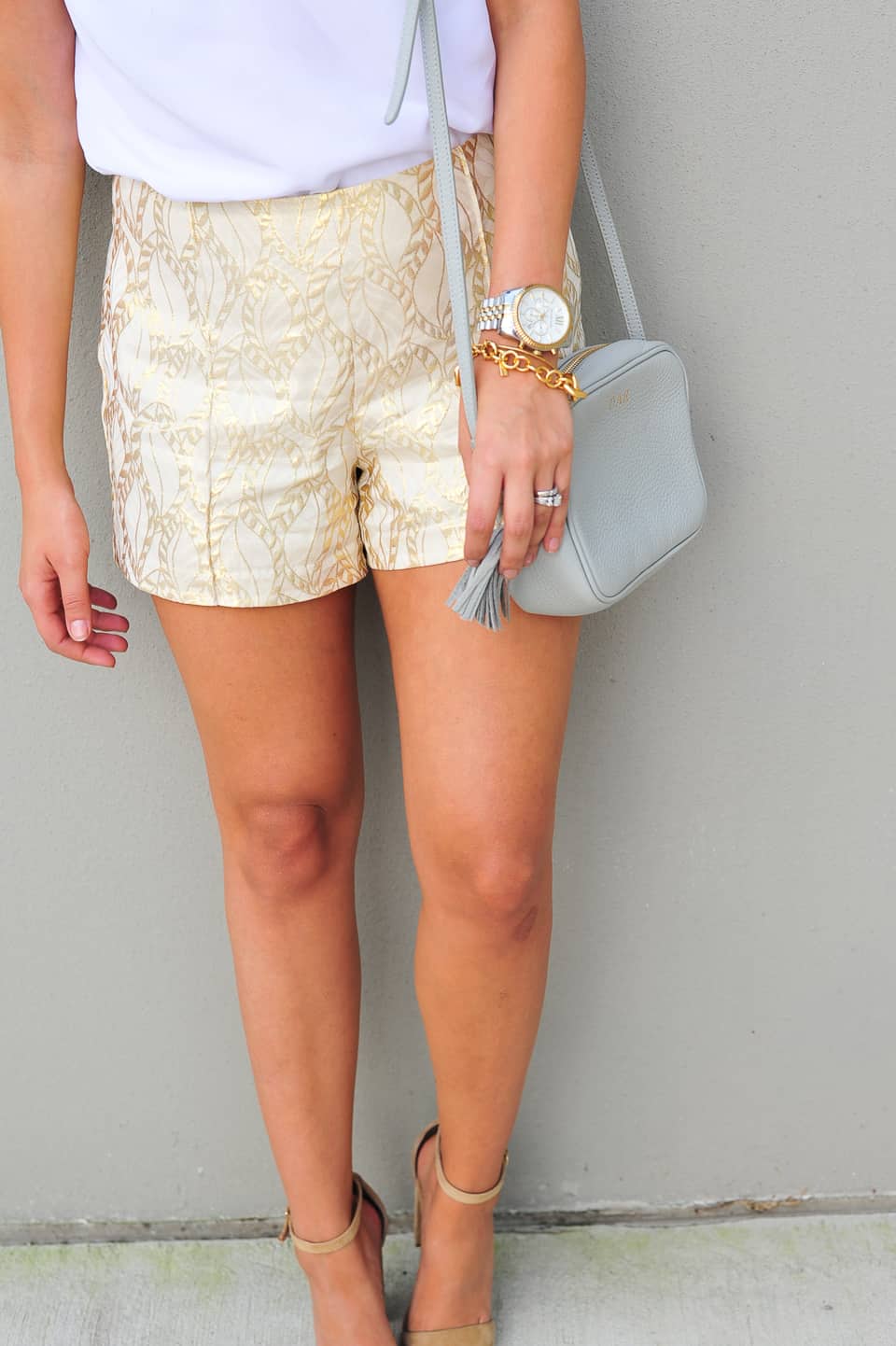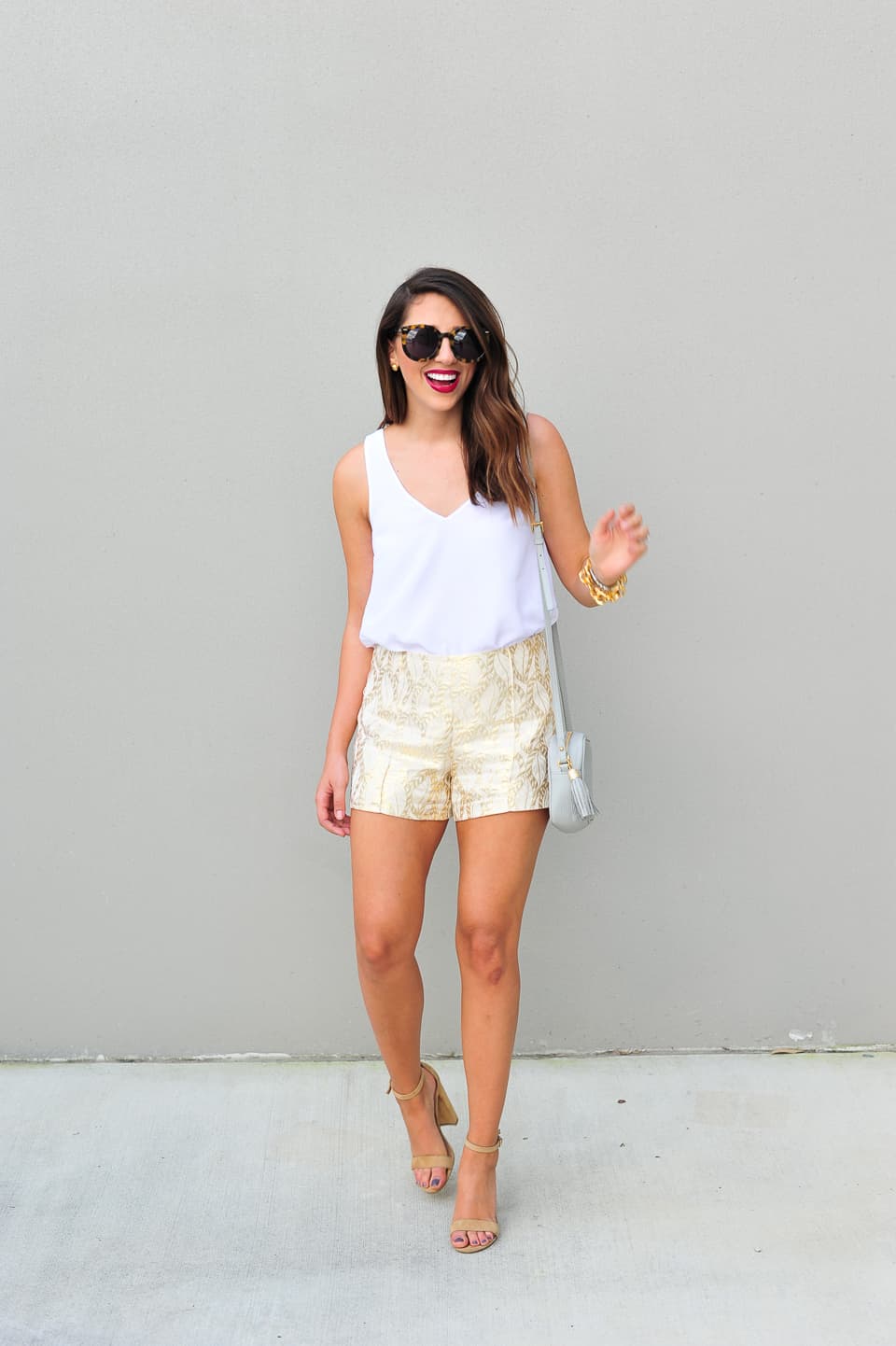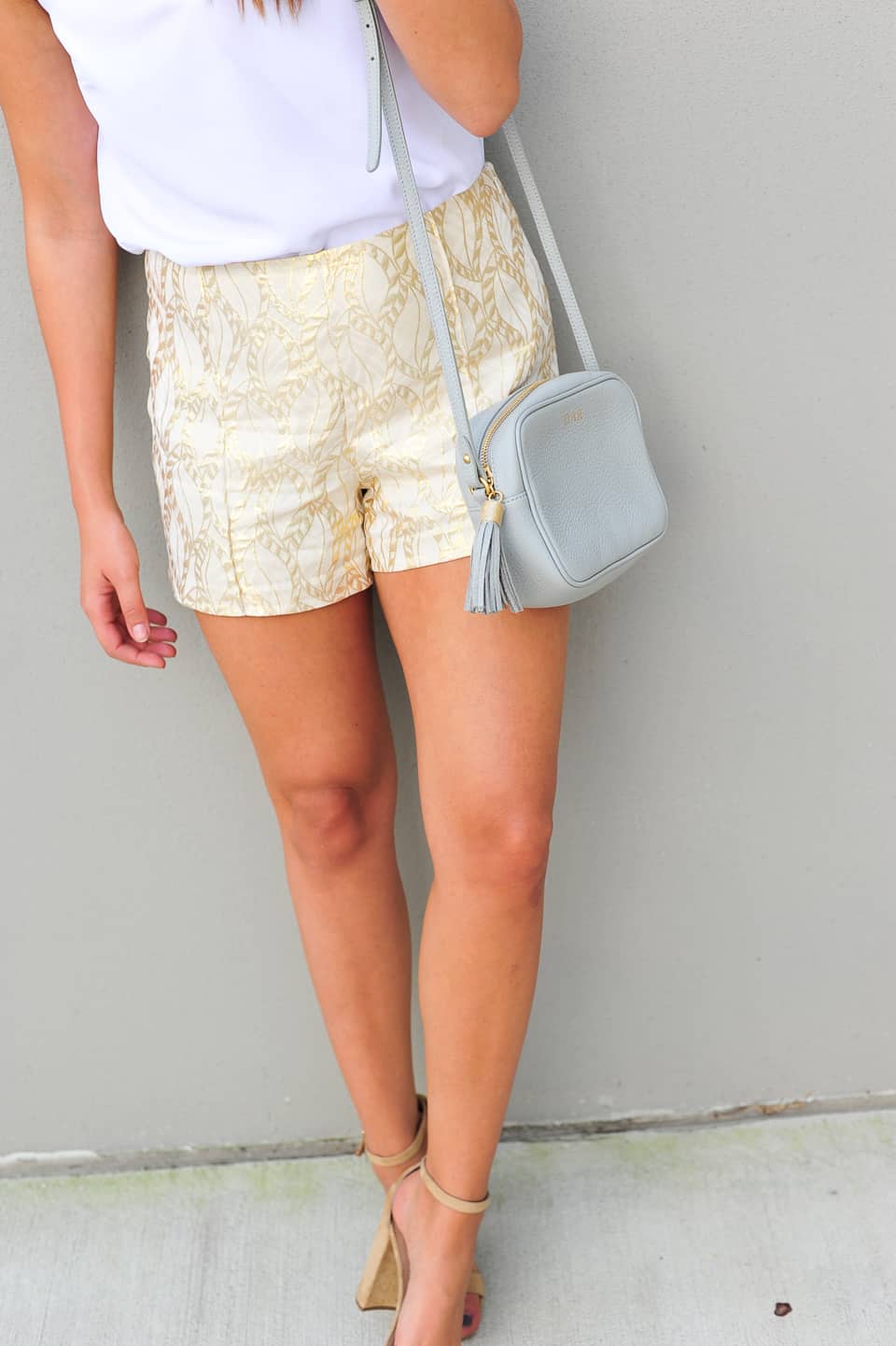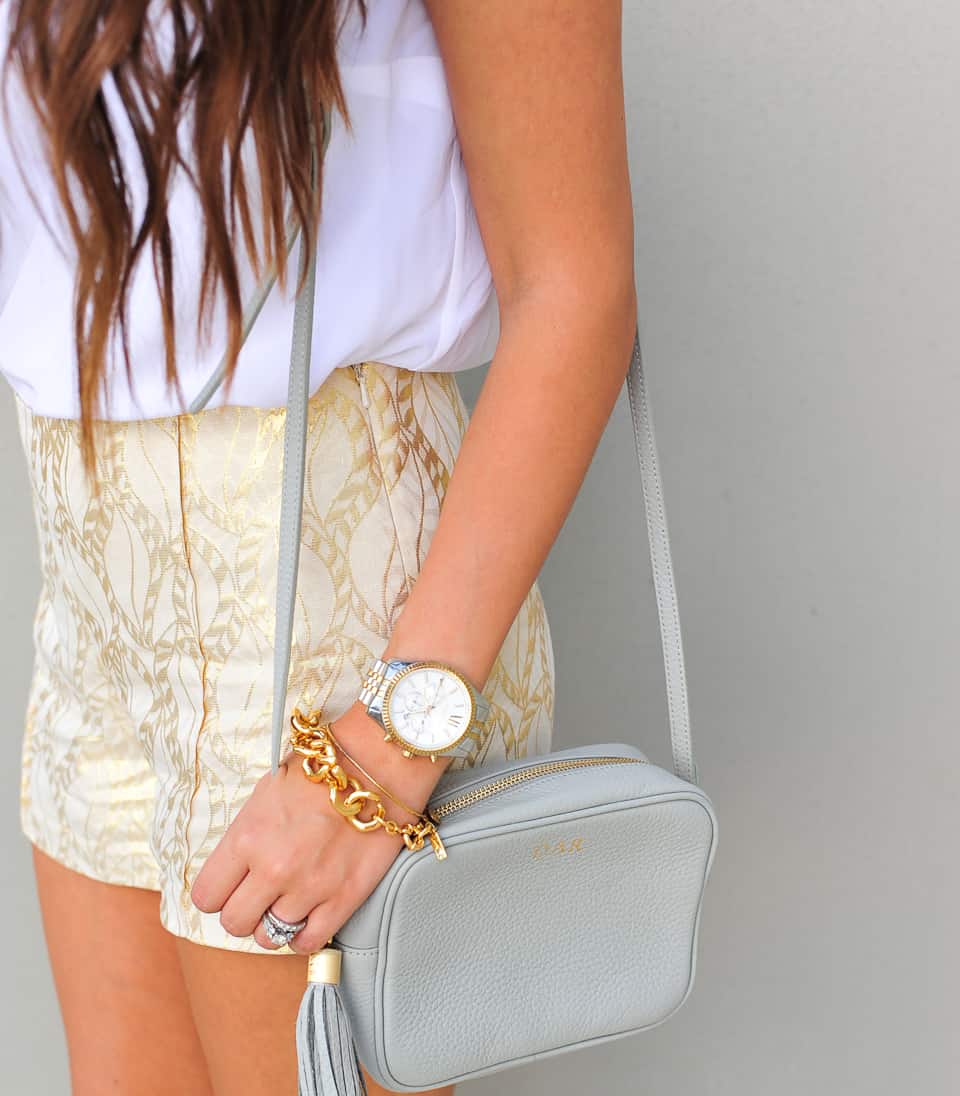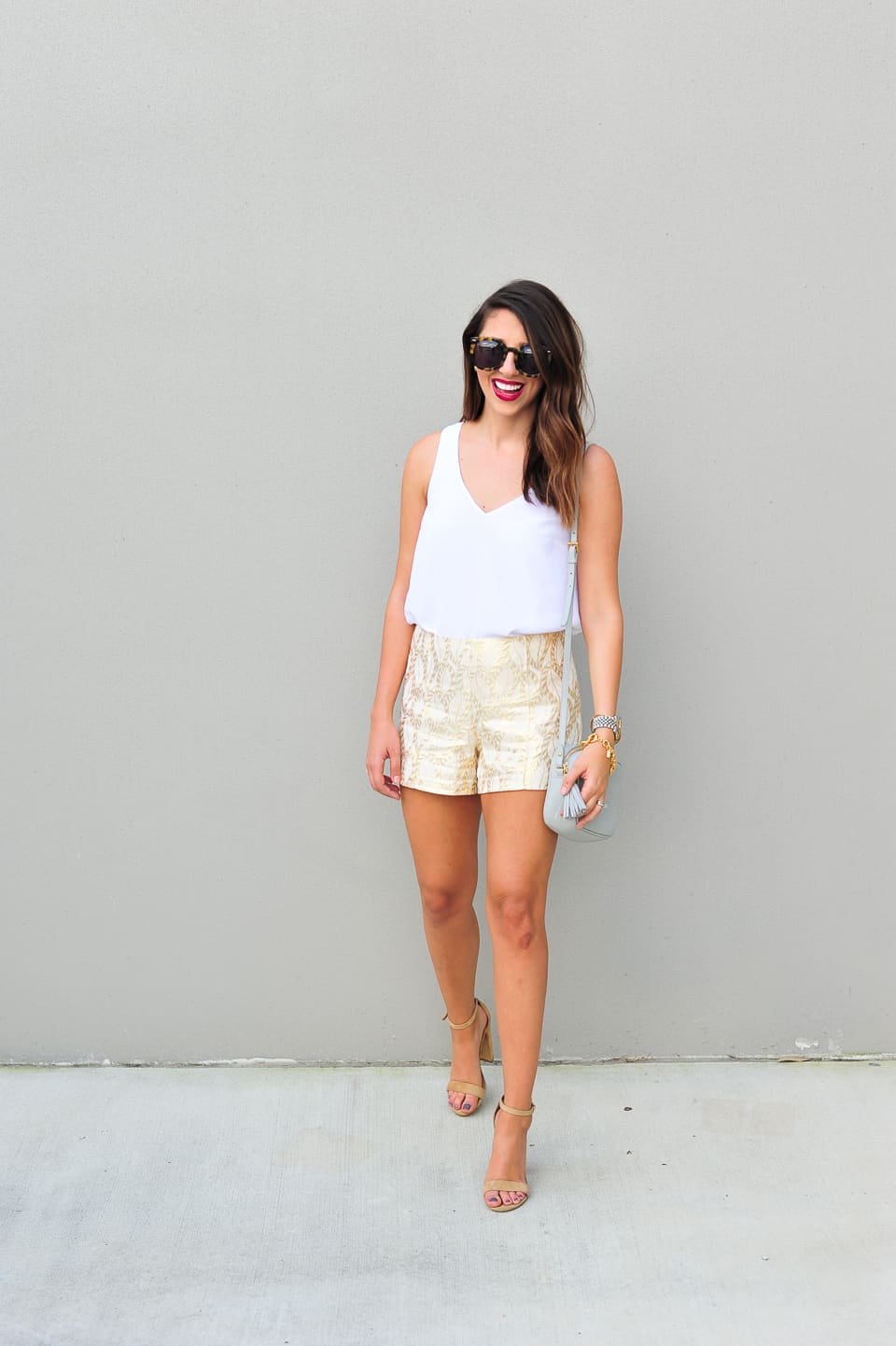 Shorts: Lilly Pulitzer | Tank: Lilly Pulitzer | Shoes: Steve Madden | Bag: Gigi NYC | Sunnies: Karen Walker | Watch: Michael Kors | Bracelet: Bauble Bar  
I know a few of you maybe headed to somewhere warmer for the holidays so I wanted to share the perfect resort holiday look. Fall / Winter really gets me into the dull color moods so personally I wouldn't go for my typical bright color beach wear attire. Once I saw these gold foil shorts, I knew they would be the perfect resort wear for this time of year. Since its somewhat warmer in Houston I wore these babes out the other day and got a million and one compliments.  I was planning on bringing them to our Australia trip which we were going to leave tomorrow for, BUT things have changed! This is why I should keep my mouth shut and not share where we are going until it actually happens. A lot of moving parts made us think it would be best to wait until December so FINGERS crossed. We may or maybe not be headed somewhere else instead this weekend but we shall see!
Happy hump day babes. I feel like holidays are in full swing. Let the festivities commence! I will be sharing lots of gift guides in the next couple of weeks – I promise they are coming.