Sam's Club 4th of July Essentials
If you're planning a get together or even just restocking the fridge for the week, Sam's Club should be the first stop on your list when you begin your shopping! I've been shopping there ever since I was a kid and can remember making trips with my mom and Katy to stock up on all the fresh juice and dips when we'd have family over haha. To this day, their dips are still one of my favorite things! Now Sam's is also my go-to for one of my fav bottles of wine, fresh fruit for the kids, and appetizers when we're entertaining. I always keep an eye out for their outdoor toys for the kids now too!
With the 4th of the July just a few short weeks away, we're making the planning easier for you and helping you craft your shopping list for the best 4th of July party! I'm sharing some of my fav items you can find online and in store, some of y'alls recommendations of things to try, and a festive drink recipe with ingredients you can find at Sam's!
4th Of July Holiday Hacks
If you're hosting guests for the 4th, it can be overwhelming (and expensive!) to feed a bunch of guests. That's why I'm all about the semi-homemade recipes and using items from Sam's to make into an easy dish with little to no cooking involved! Sharing a few fun and festive ideas with y'all below.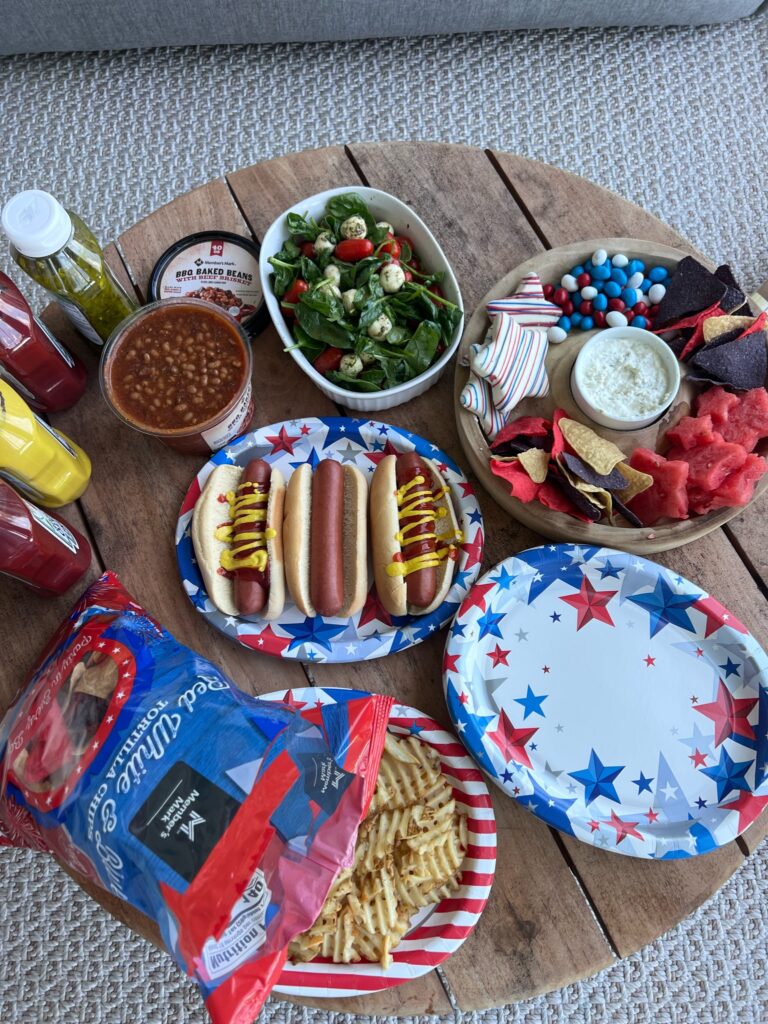 Red, White & Berry Cake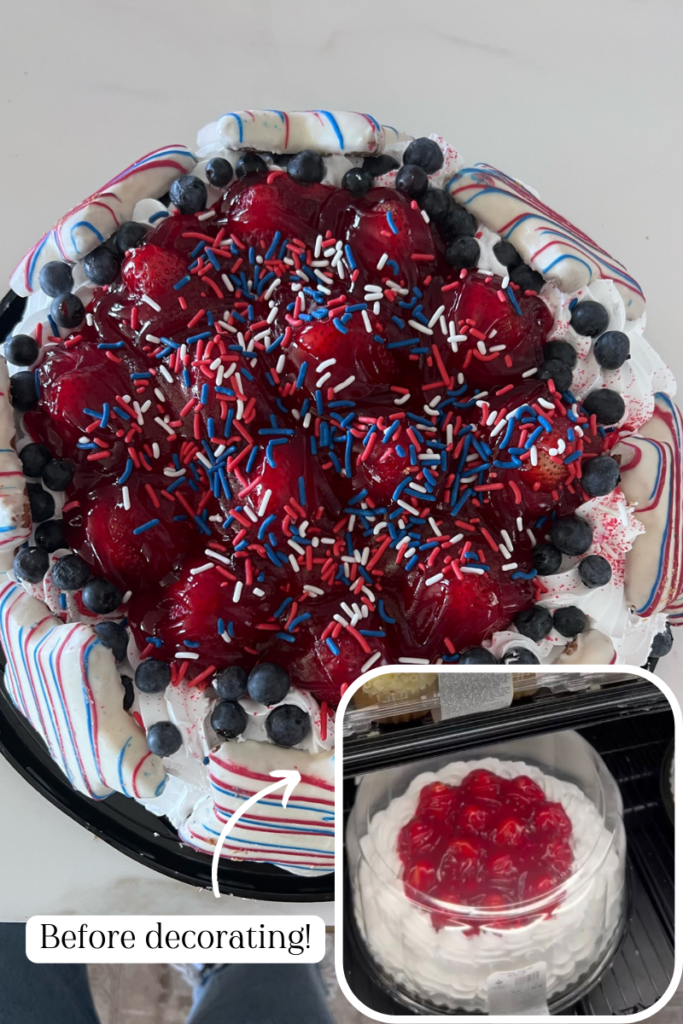 Sam's Club Shopping List
Other Ingredients:
Red, white and blue sprinkles
Instructions:
Stick cookies along edge of cake
Top with blueberries and sprinkles!
Star Shaped Snacks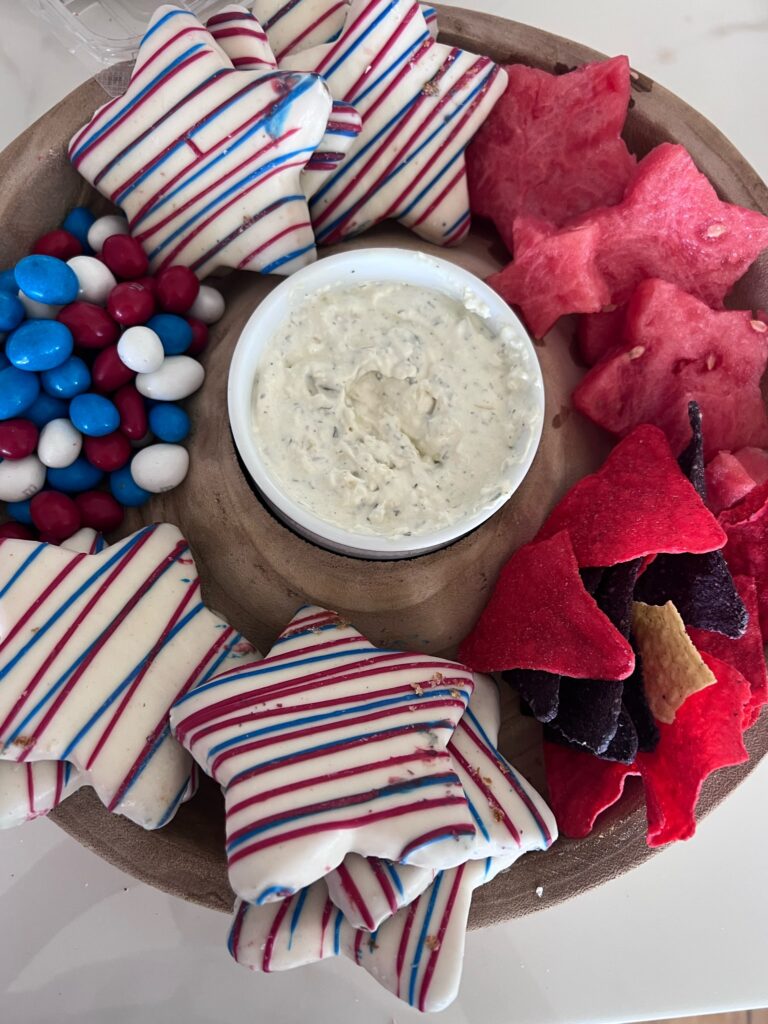 Sam's Club Shopping List
Instructions:
Use star-shaped cookie cutter to cut out watermelon and arrange other items on a plate for a festive snack tray!
Decorative Drinks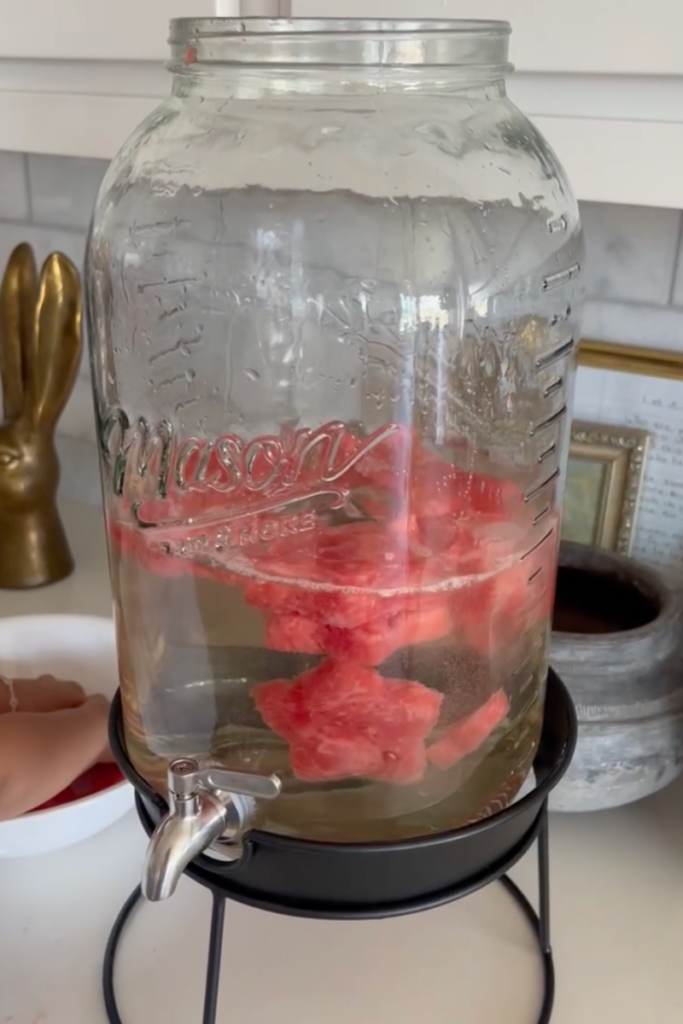 Star Spangled Spritzer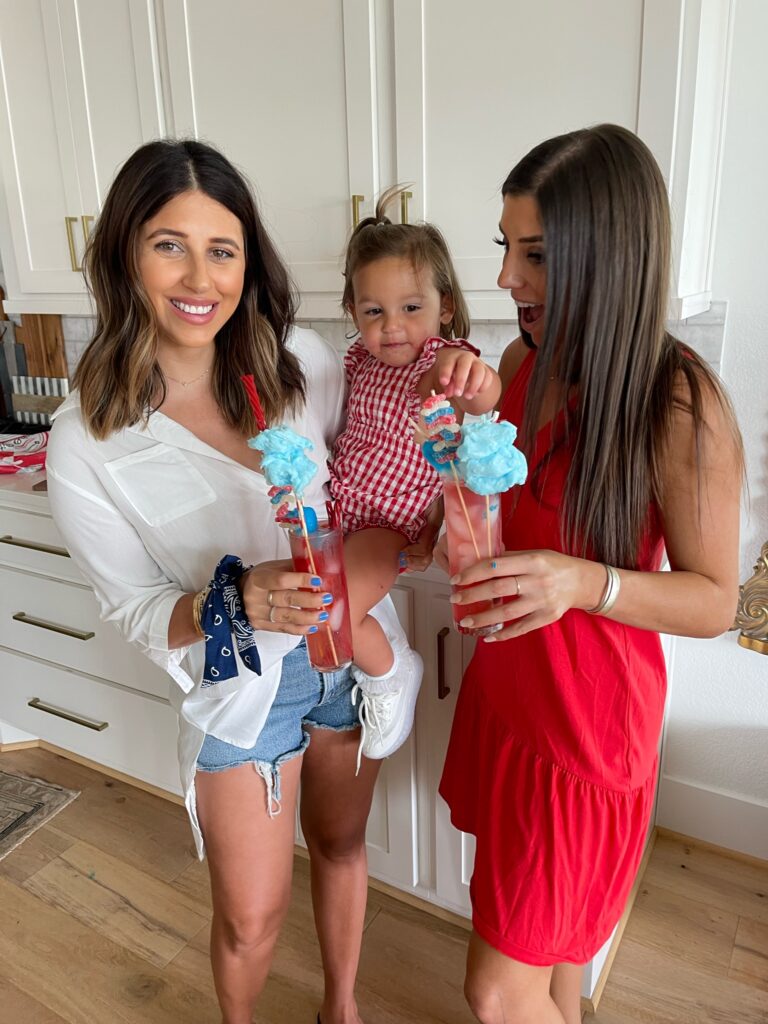 Sam's Club Shopping List:
Other Items You'll Need:
Rocket ship popsicles
Bamboo Skewers
Clear cup
Instructions:
Freeze red and blue Gatorades in ice cube trays ahead of time
Add ice cubes to glass
Top almost full with sprite and alcohol (optional!)
Add a splash of lemonade
Add cotton candy and Sour Patch Kids to Skewer to garnish
Drop in a rocket ship popsicle and enjoy!
Patriotic Charcuterie Board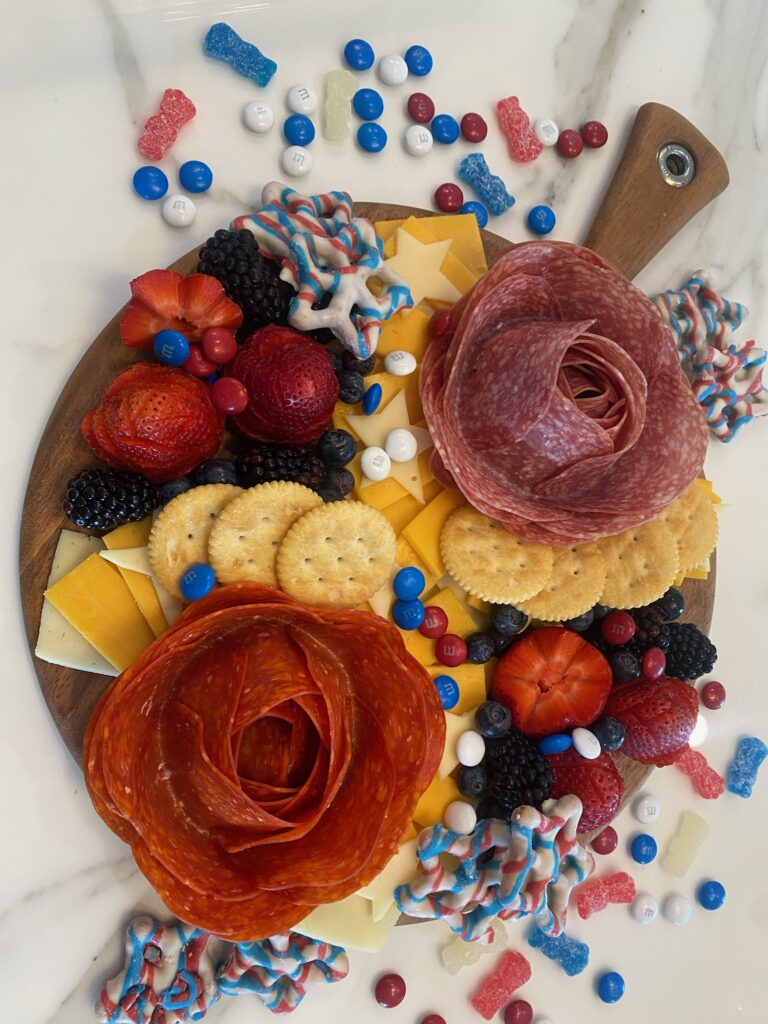 Sam's Club Shopping List
Instructions:
Use the edge of a glass to layer meat slices into a flower shape
Use star shaped cookie cutter to cut out slices of cheese
Layer all ingredients on charcuterie board and serve!
Sam's Finds In Store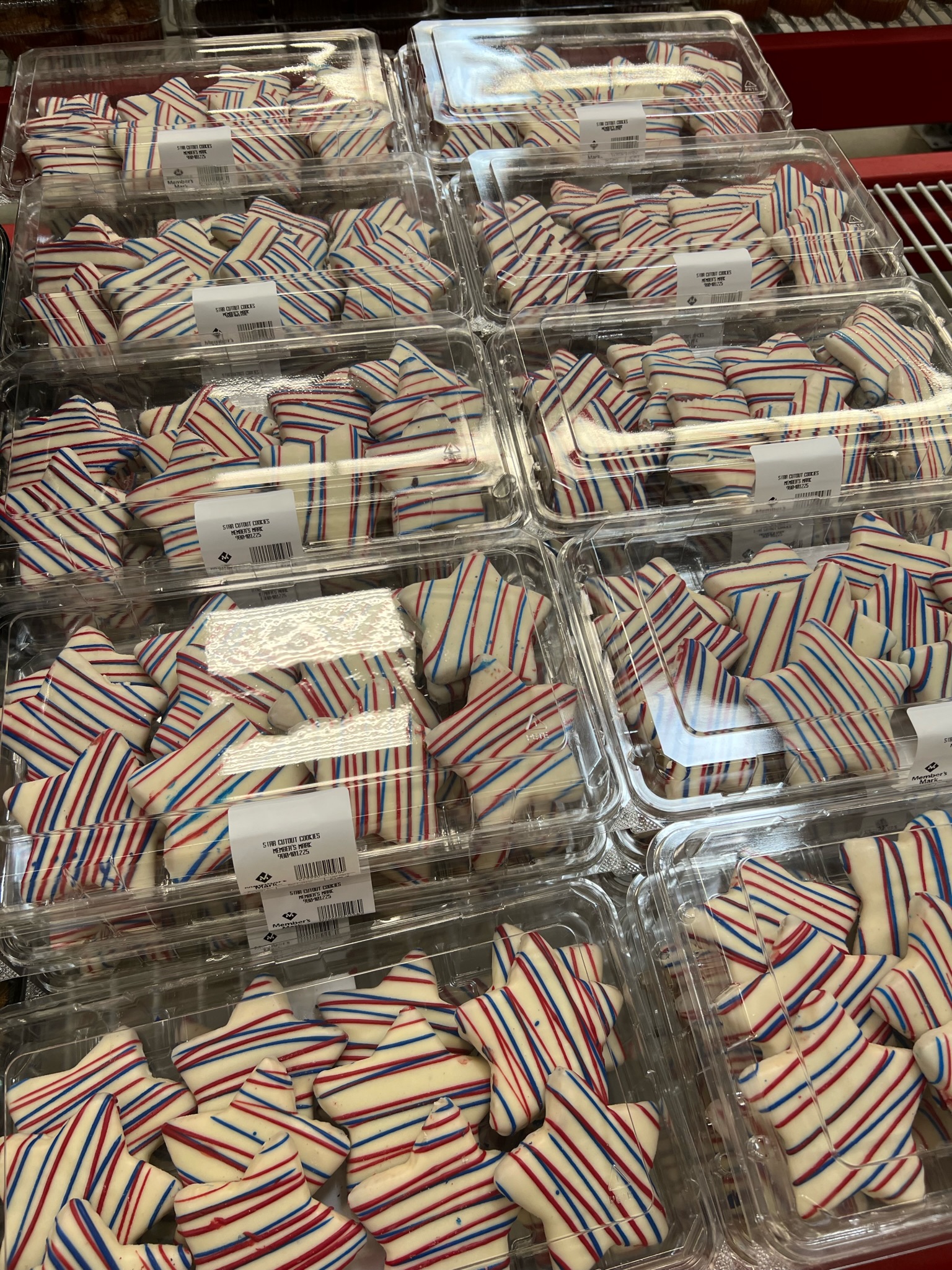 DUB Sam's Club Favorites
Your Sam's Club Recommendations
Thank You Sam's Club For Partnering On This Post!