Running Around Town in Slides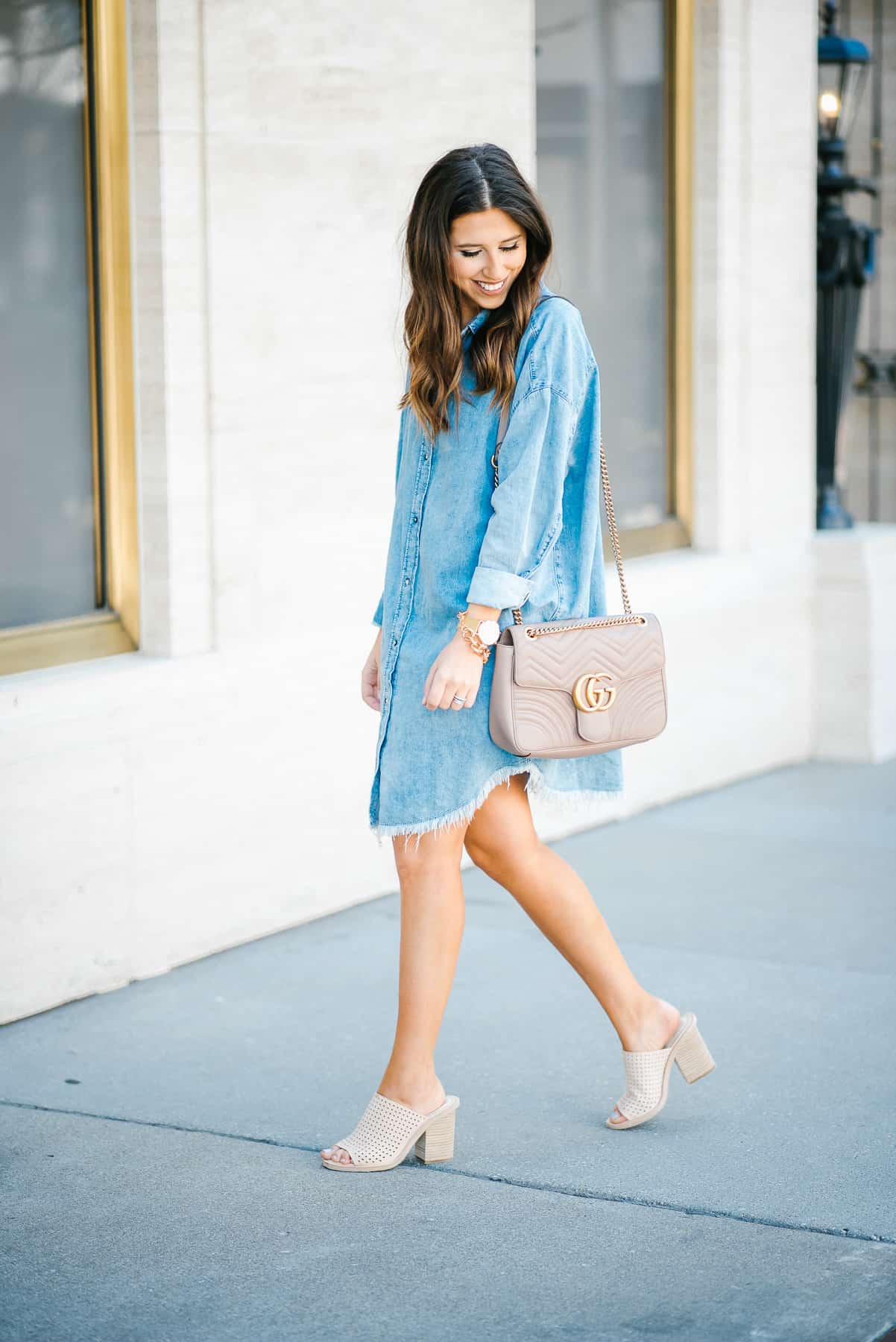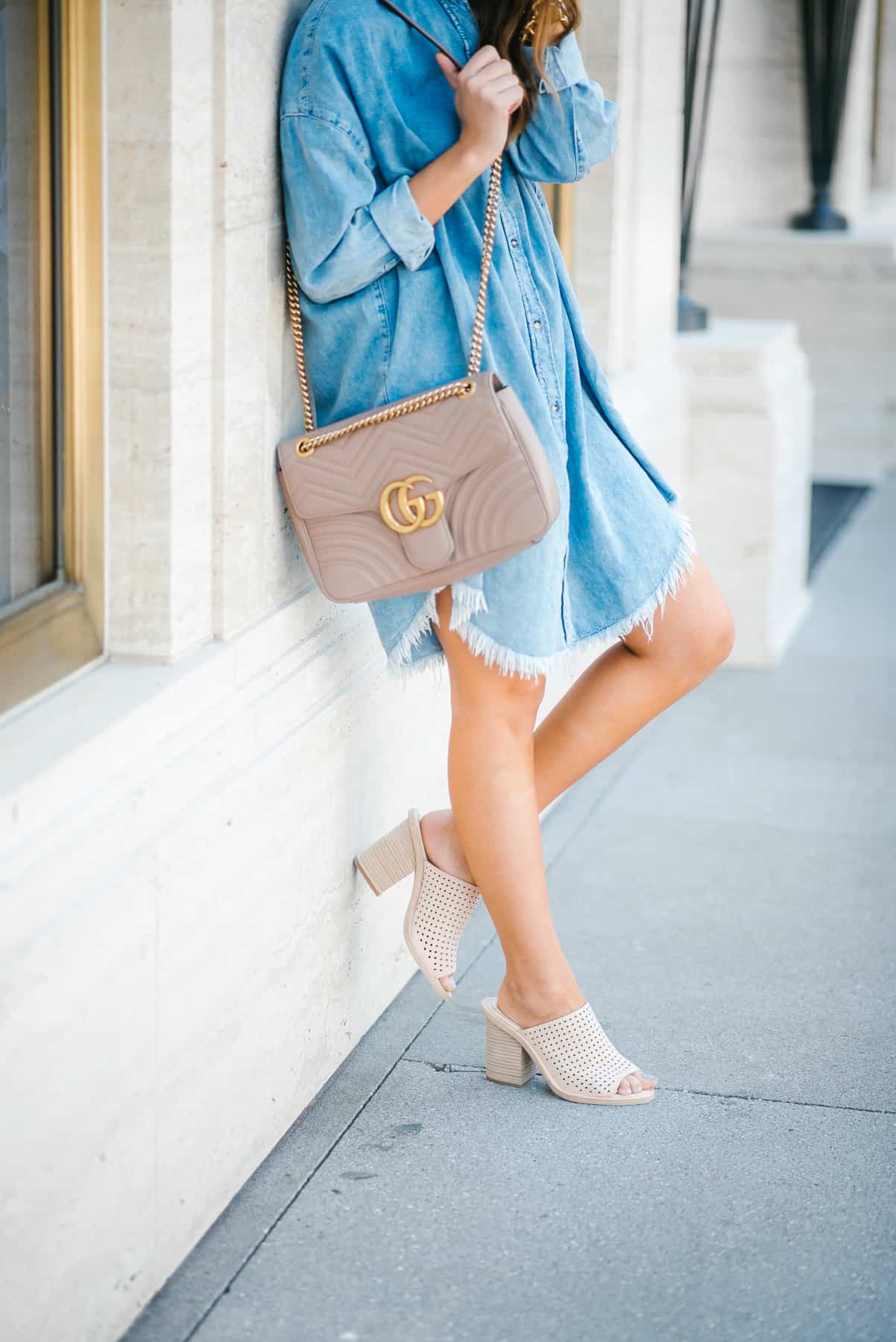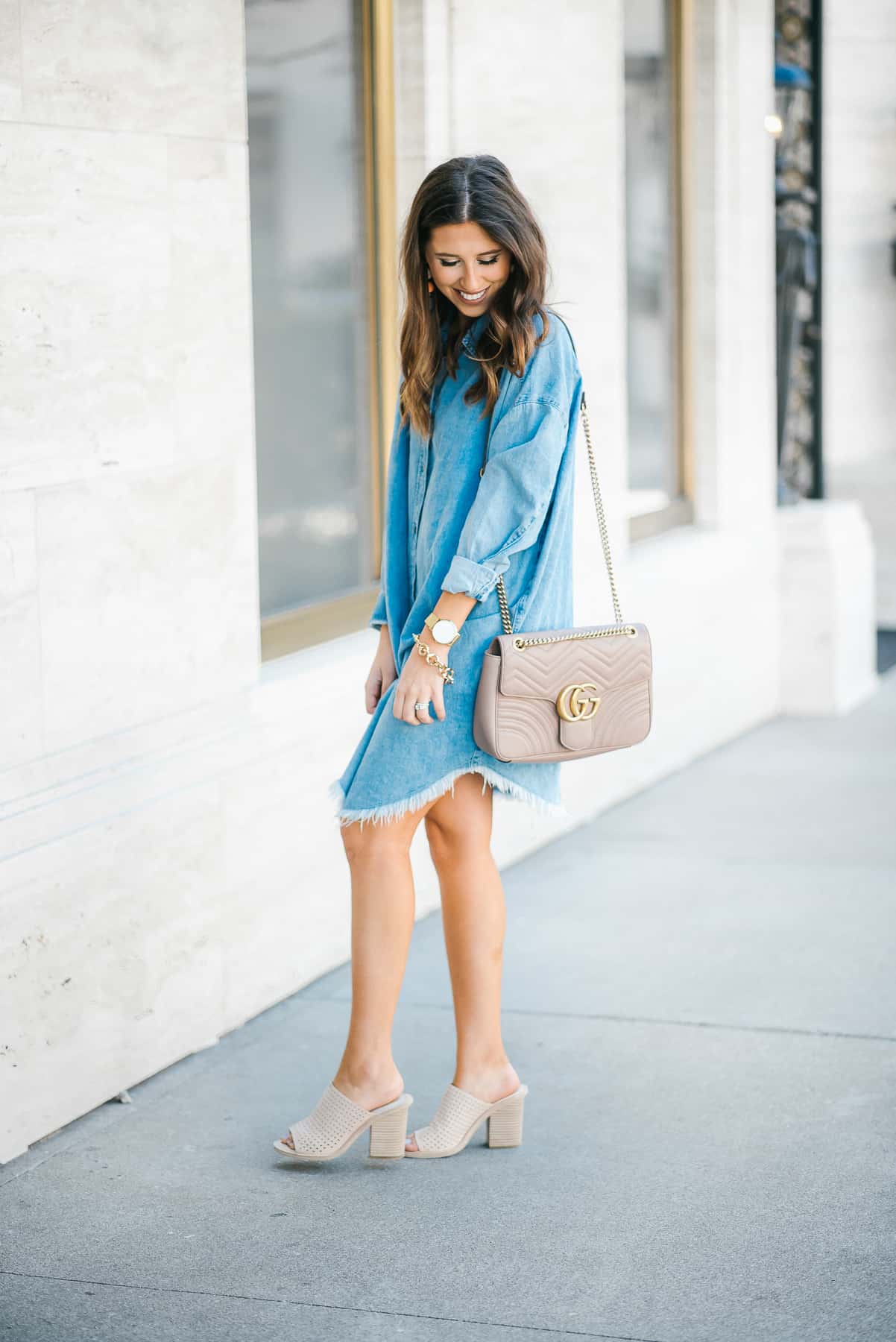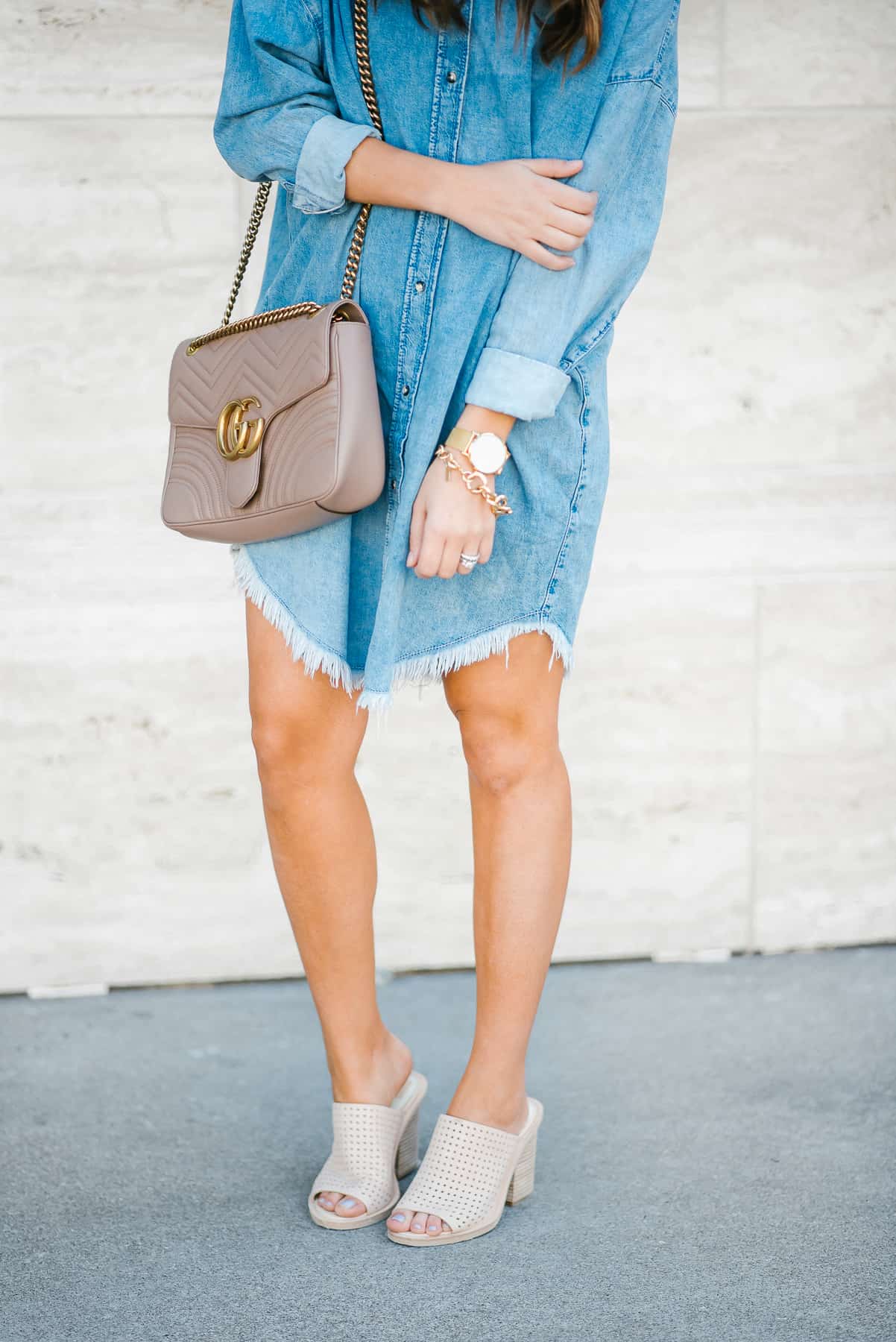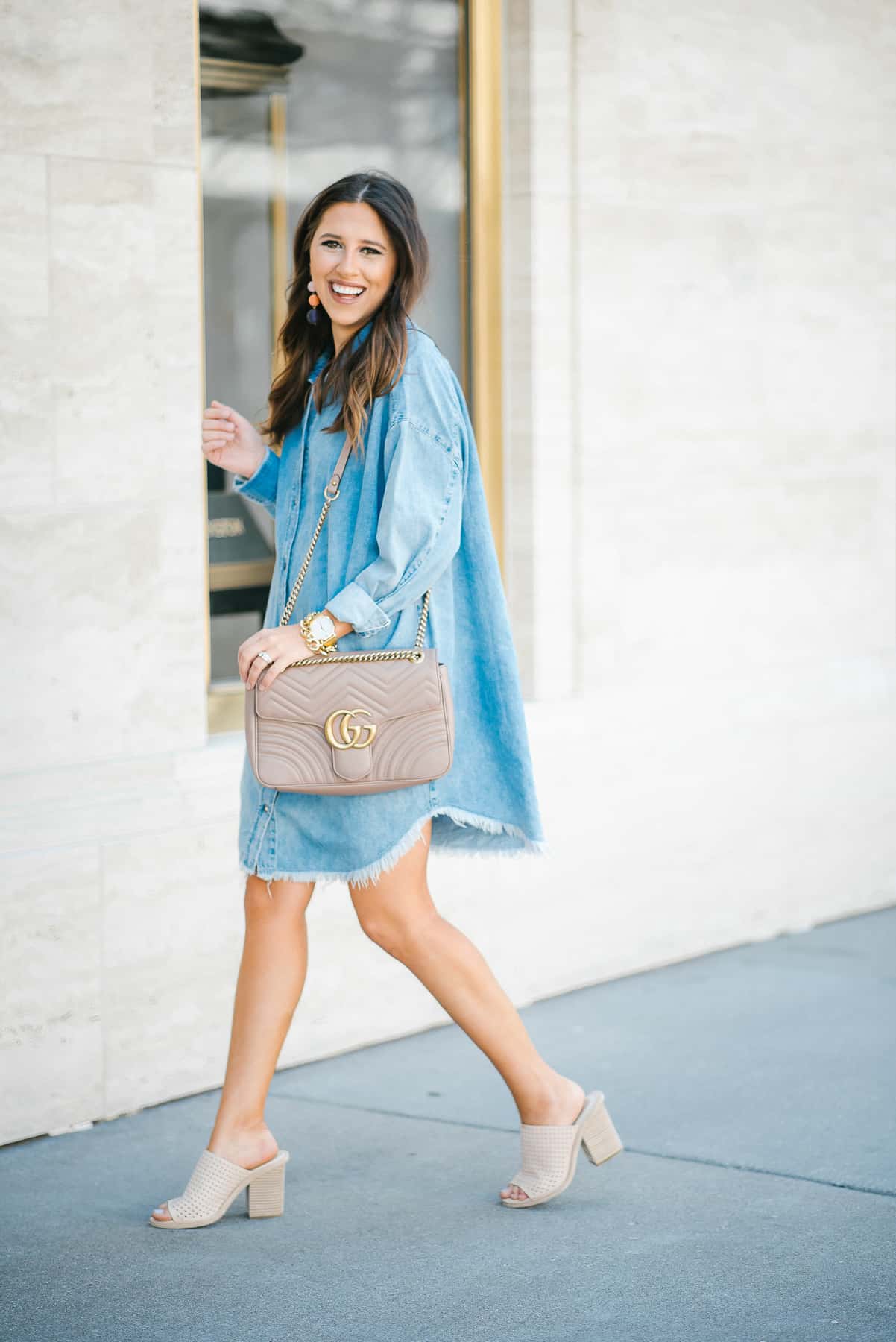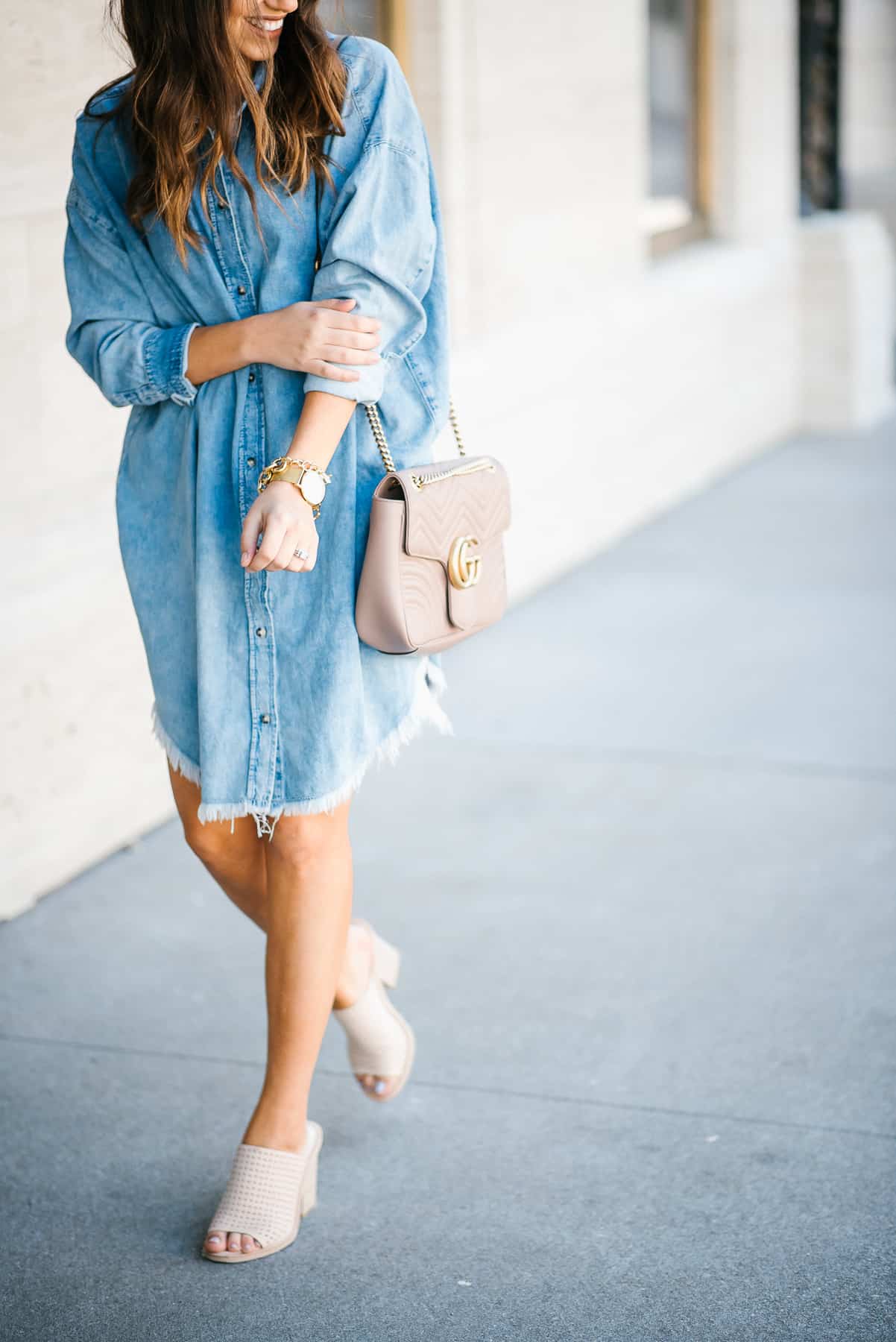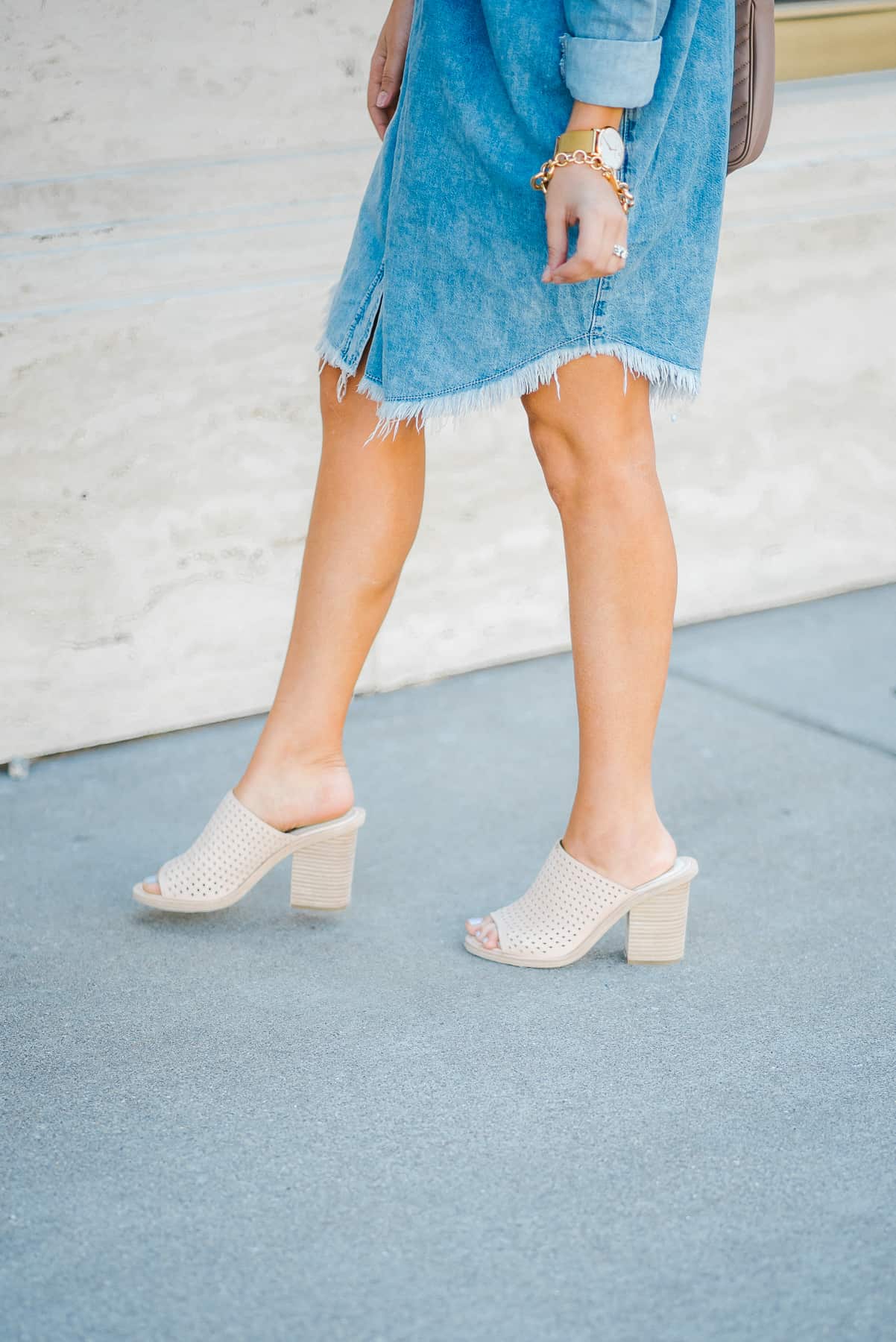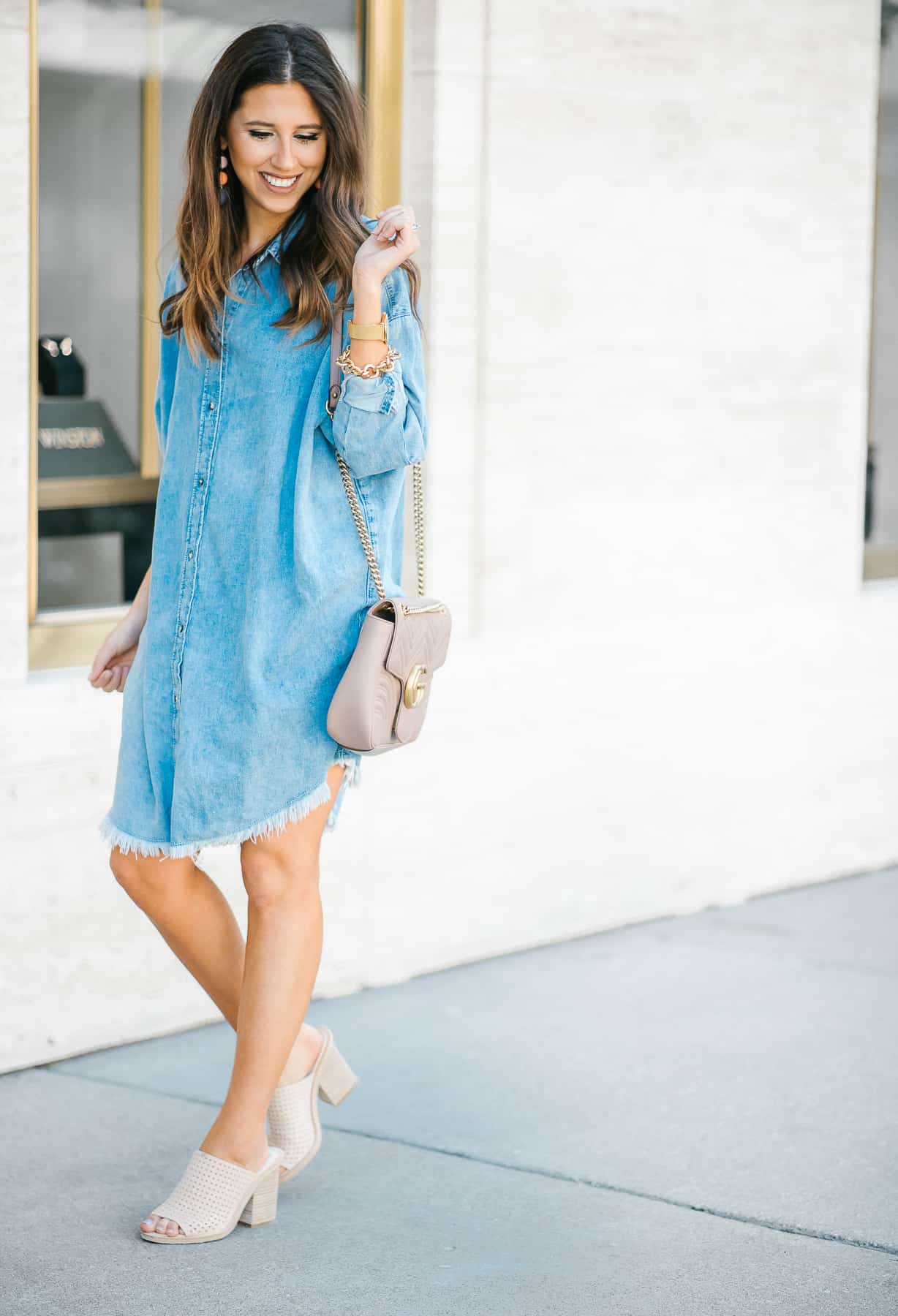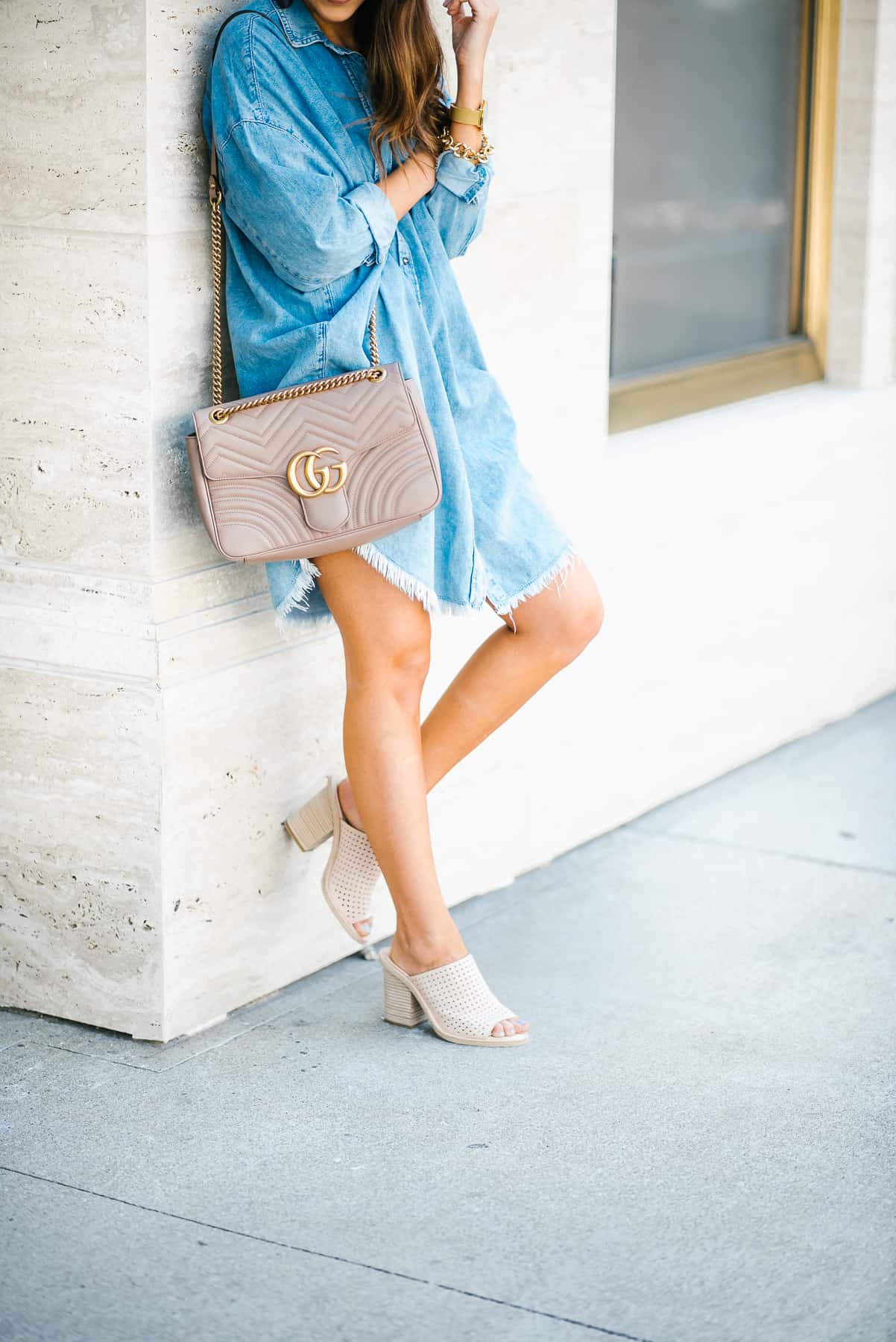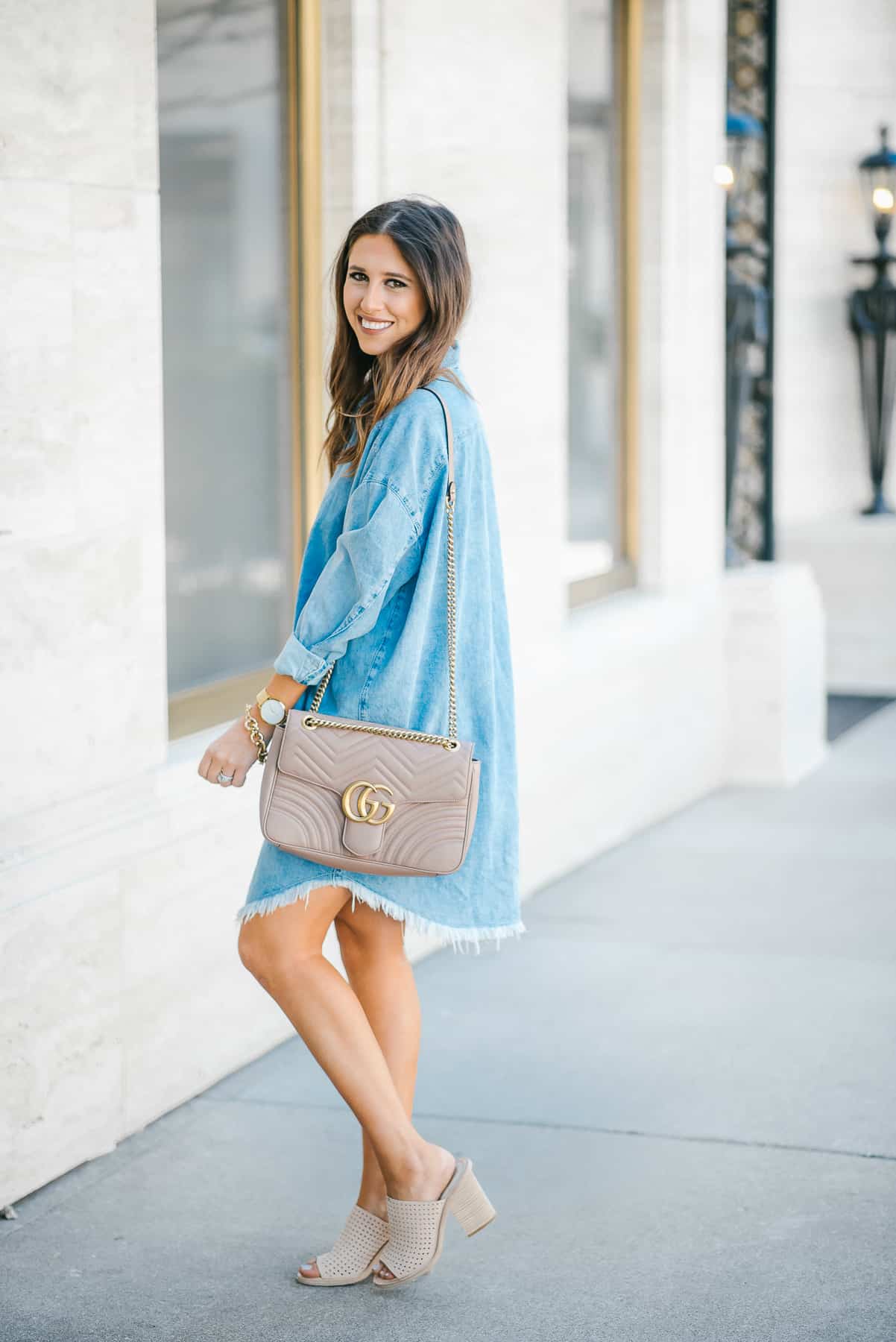 Dress: Topshop | Shoes: Dolce Vita | Earrings: Bauble Bar | Watch: Larsson & Jennings | Purse: Gucci or similar |
ERMERGAWD yall, these shoes are probably the comfiest heels I own now. They feel like I am walking on a cloud and I have no trouble running around town in them. The color also matches with everything and if you have caught on, mules have been the shoe trend of the season. I obviously have a Nordstrom problem, #goodproblem, and they always are my go to for on trend, affordable shoes. I instantly fell in love with these when browsing their shoe selection and I am even more in love of how easy to walk in them are. The heel block is also everything!
This entire outfit is my go to when I want to be comfortable yet still look presentable. This dress is ahhmazing since it's such a thick material. I stinking love the fray detail. The trend this season is also oversized denim and this one hits it on the nail. It's such a casual yet cute look. I feel like every lady needs a denim dress in their closet. I wore it here when I went to visit Magnolia Market in Waco, Texas and it was one of my most popular posts. You so could wear this dress with these sneakers or the famous wedges.
Happy Thursday pumpkin heads! Today I am gearing up to leave for church camp for the weekend. We seriously need a weekend home to start ordering furniture and get our life together. Our next free weekend seems to be in May lol – gotta love busy season! Honestly though, Ted and I wouldn't want anything less. We both are busy bees and love it.