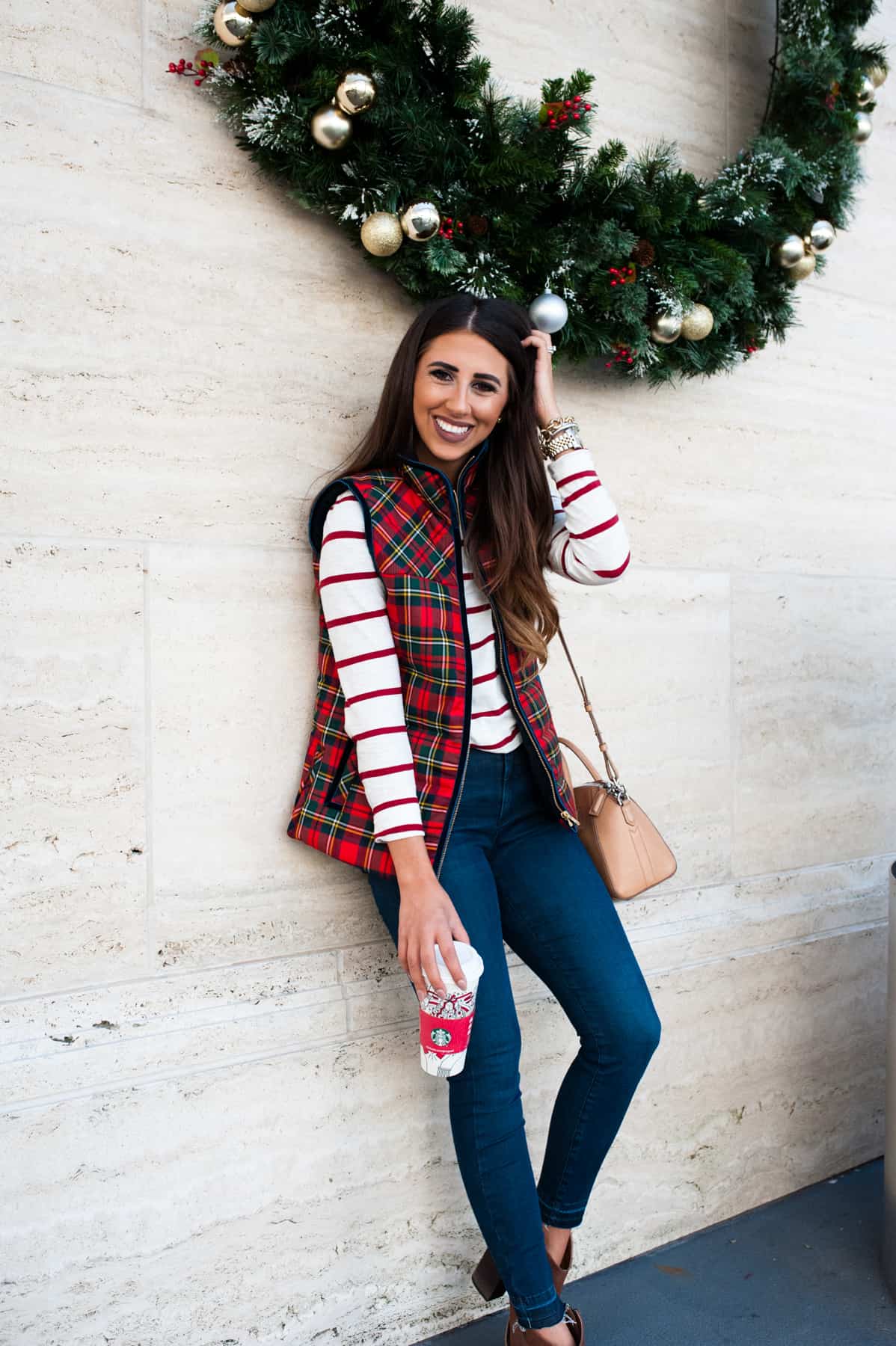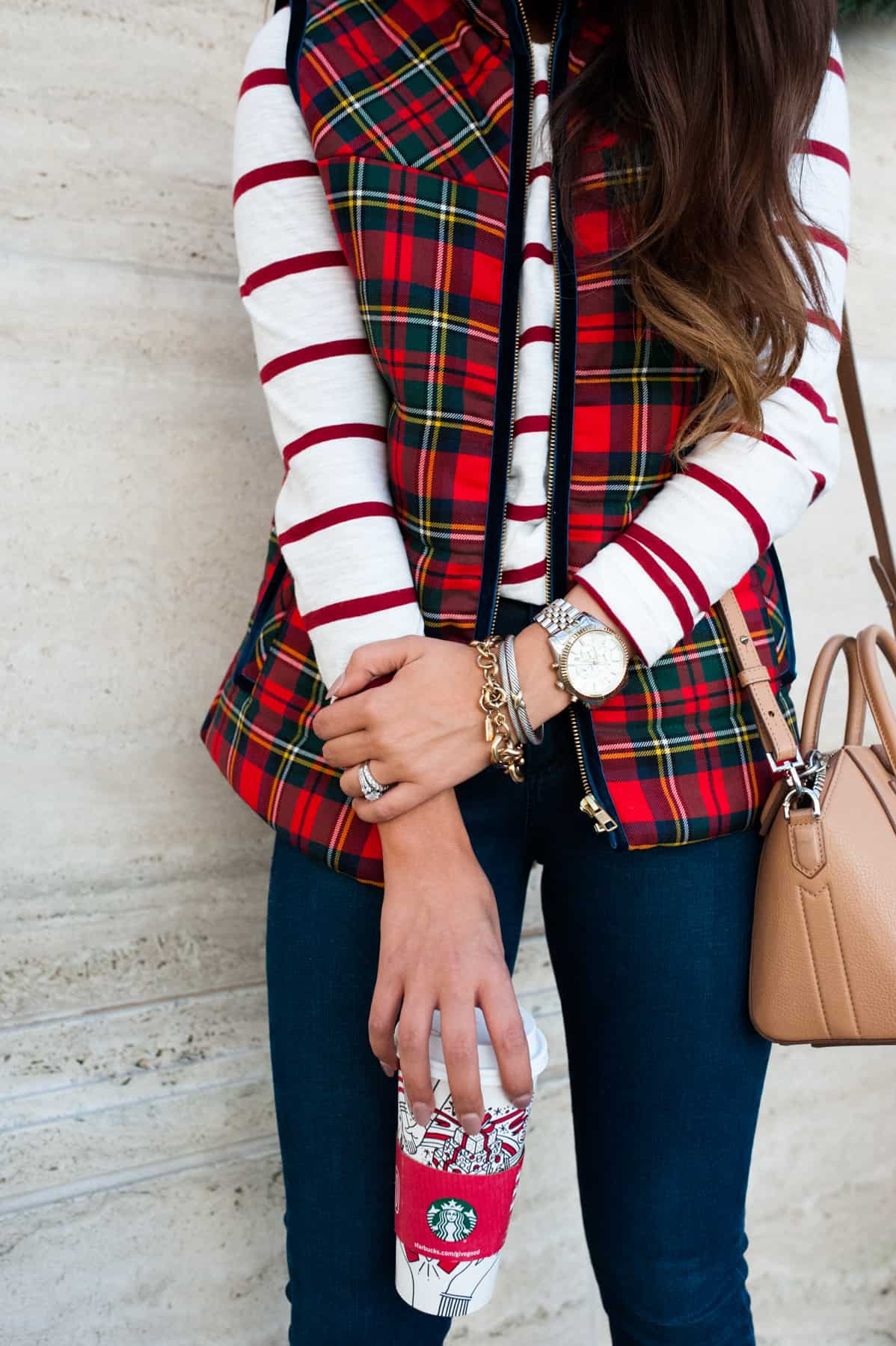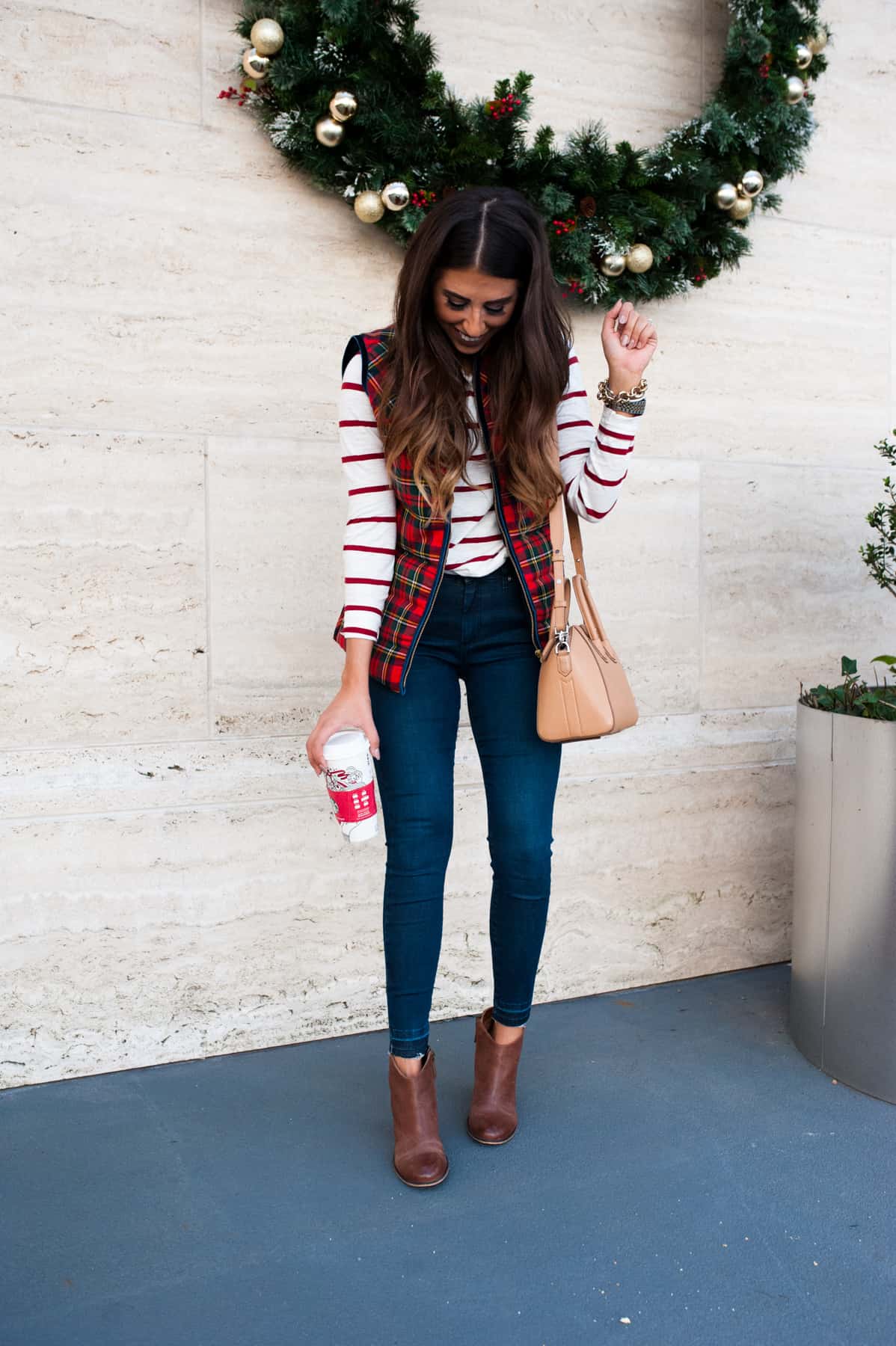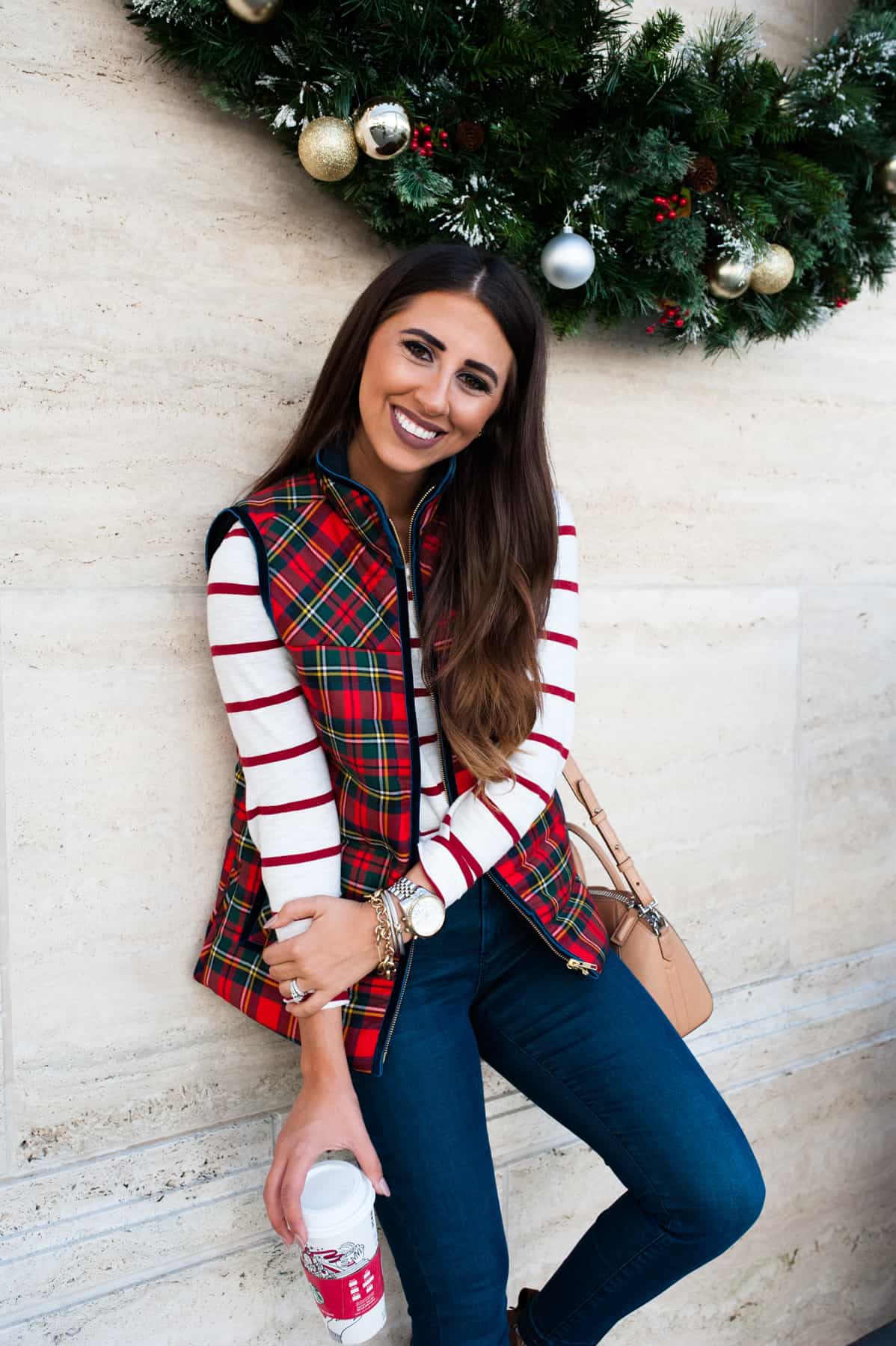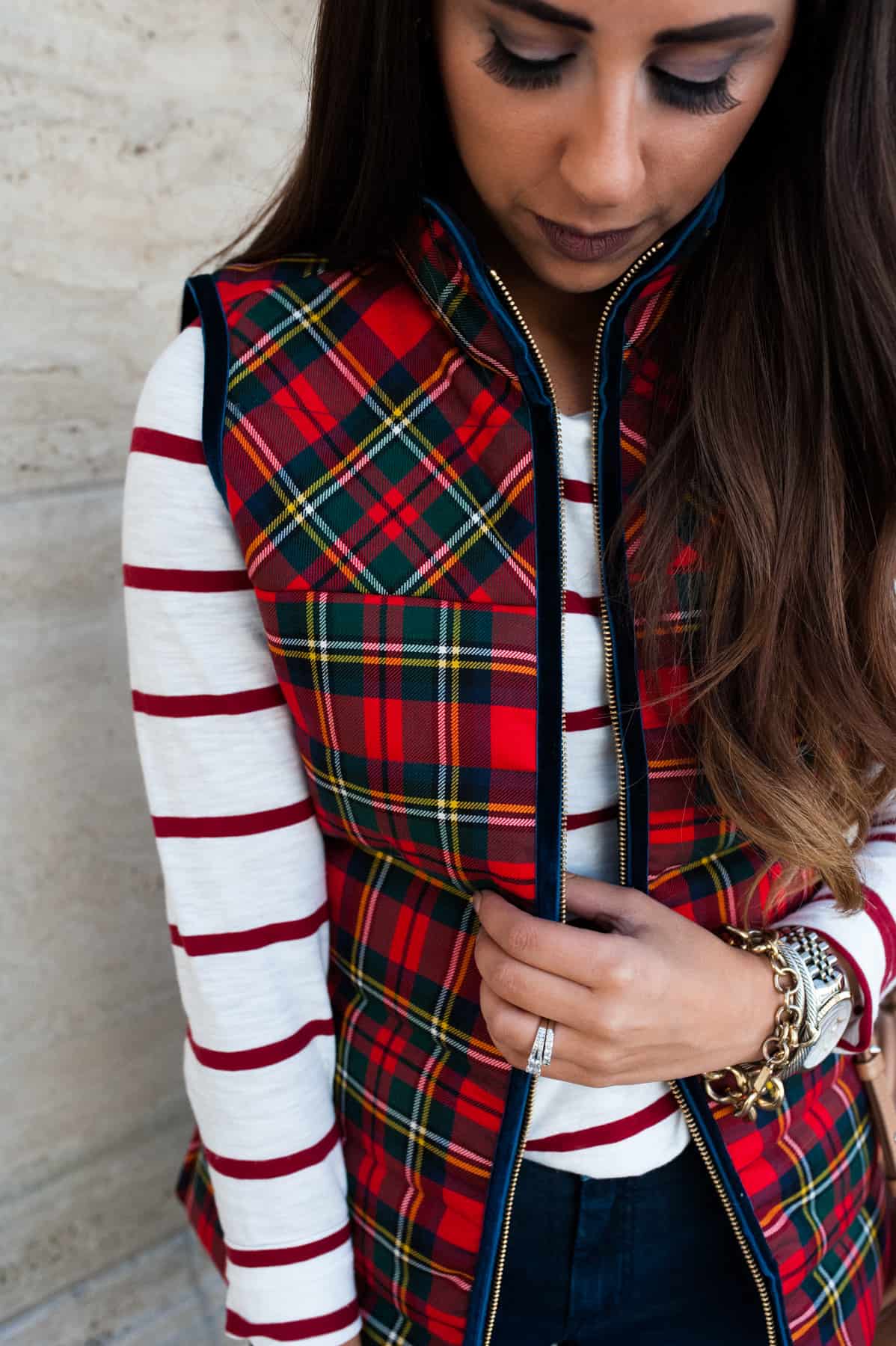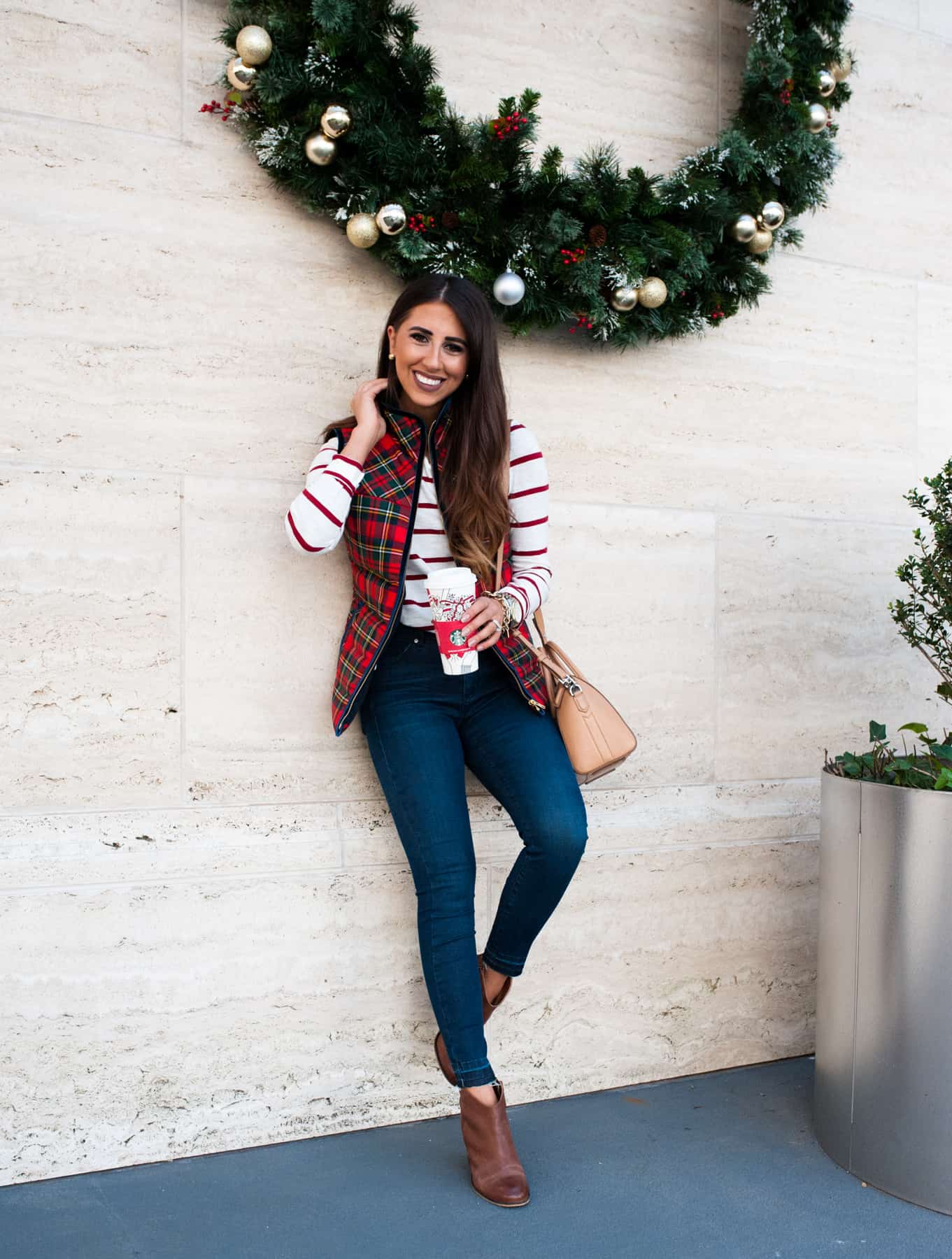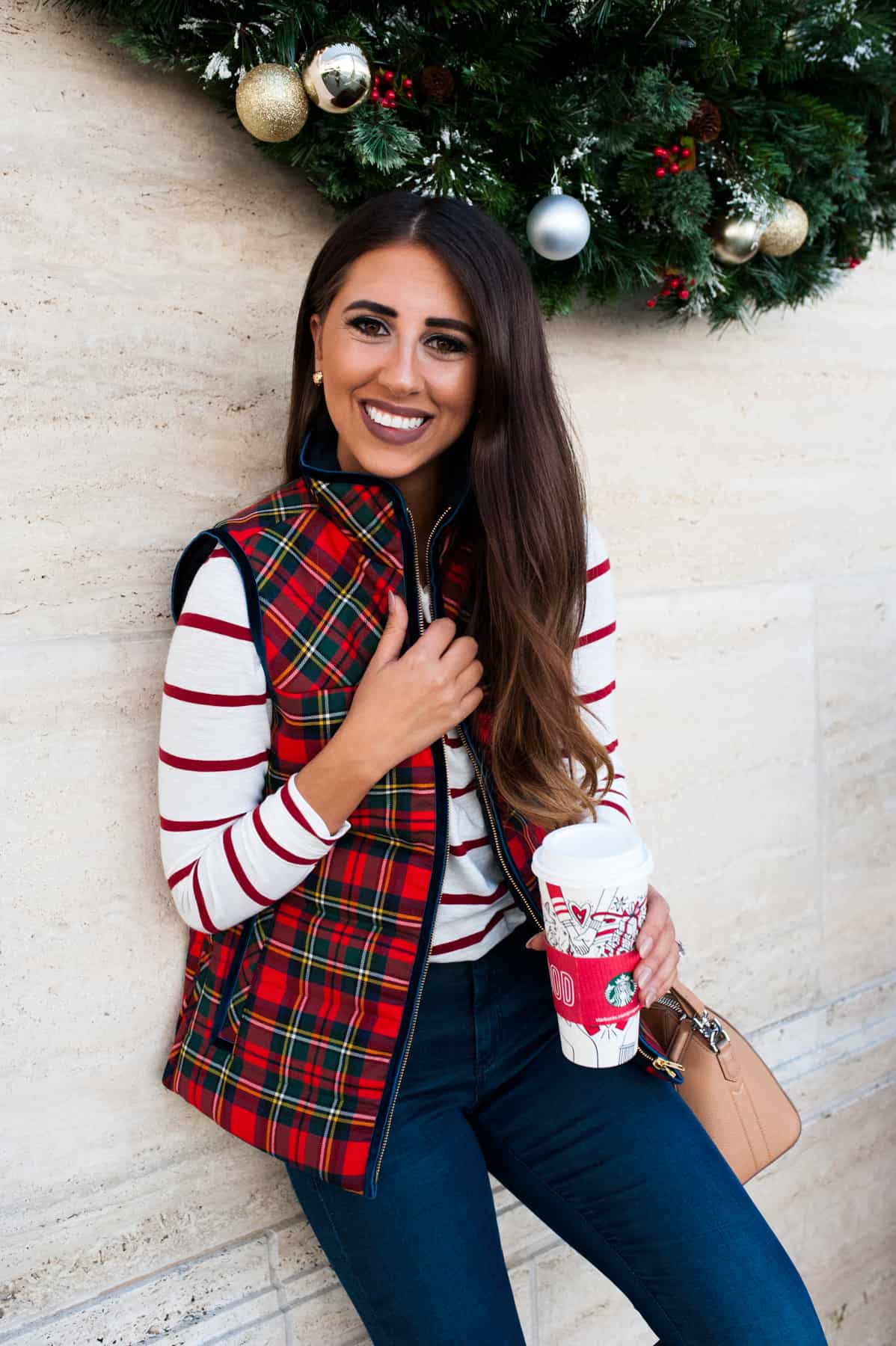 Vest: JCrew | Tee: Madewell | Jeans: Topshop | Shoes: BP | Purse: Givenchy | Watch: Michael Kors | Bracelet: David Yurman | Bracelet: David Yurman | Earrings: Tory Burch 
If this outfit doesn't scream the holidays, I'm not sure what does. Mixing patterns has always been a favorite this time of year! Especially this combo with a good plaid vest and a striped shirt. I have been wearing this striped shirt WAY too much and it is definitely a top purchase in my book! I also fell in love with this plaid festive vest because sooooooooo cute! Vests are perfect for this time of year, especially in Houston! I wore it over the weekend and also was such a casual comfy outfit. During the holidays, Nordstrom is always my go-to for festive on-trend looks. They have some of the best winter selections that can be found here!
Happy Monday! Ted is flying out to South Korea from Austin since we had a wedding last night in the area and I am driving home then getting on a plane to my next adventure! I am going home to just switch out suitcases before I leave and pack for different weather. Follow along to see where we end up! Totally just planned this trip a couple days ago and still haven't booked a place to stay lol!