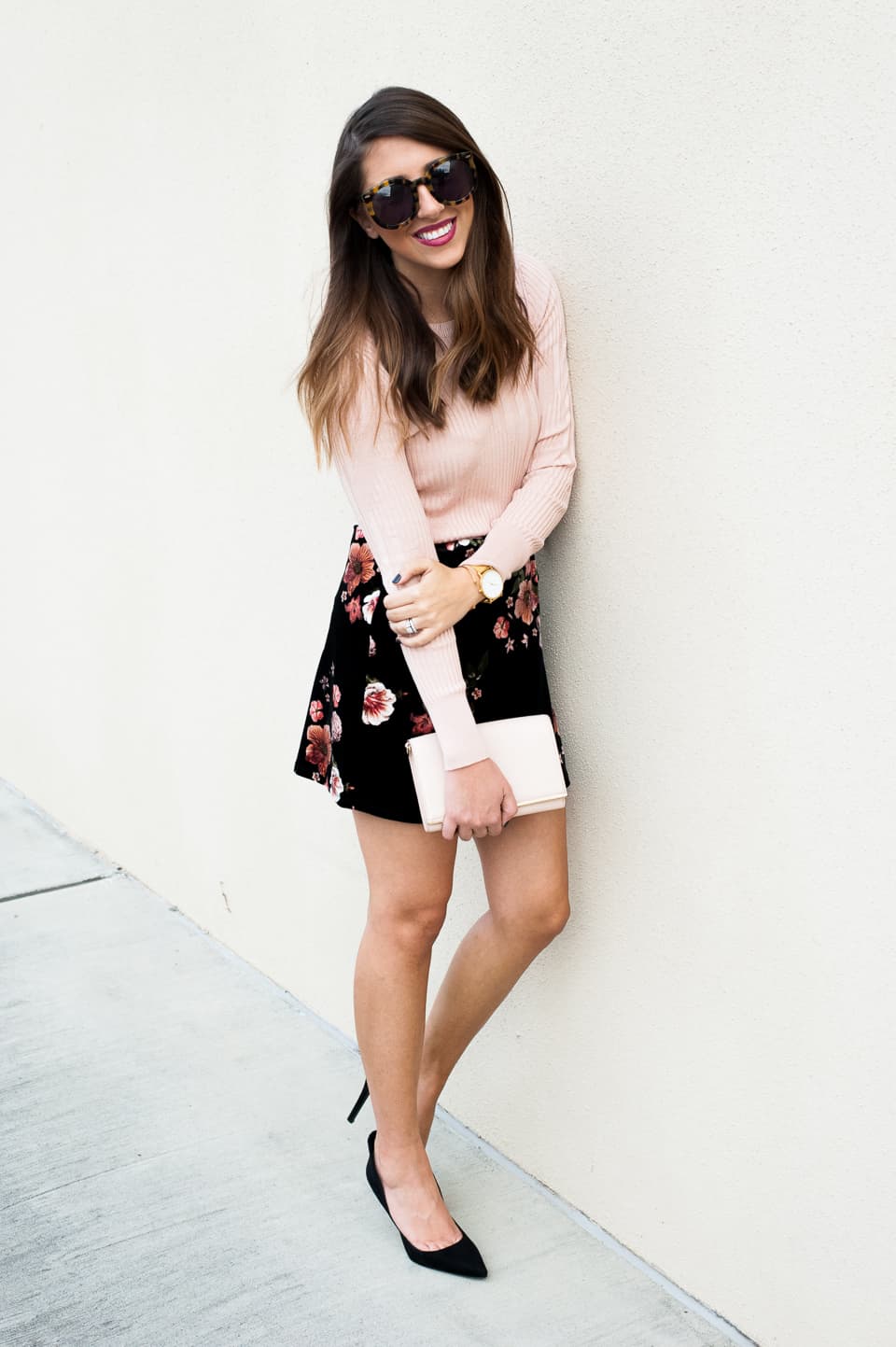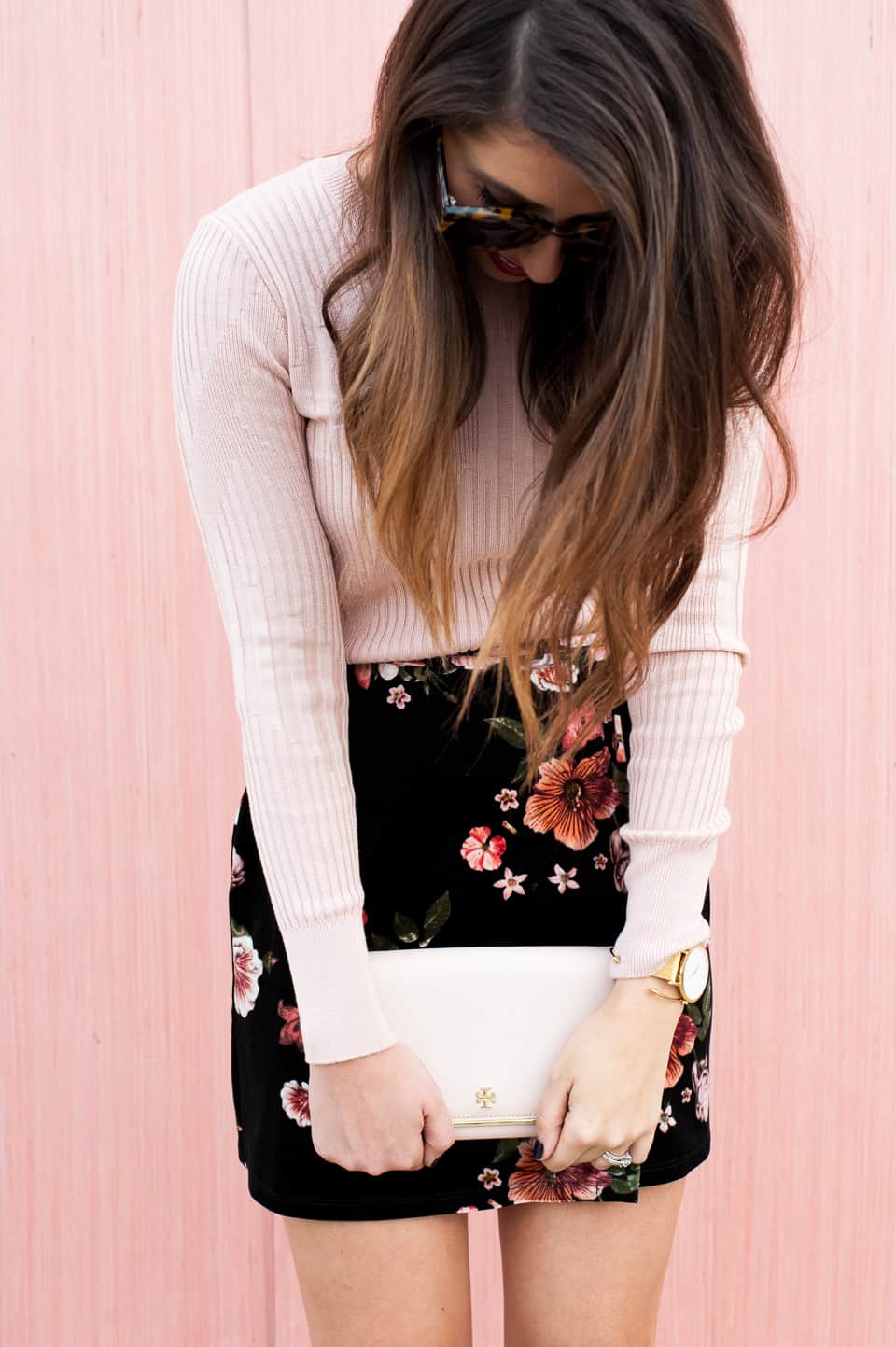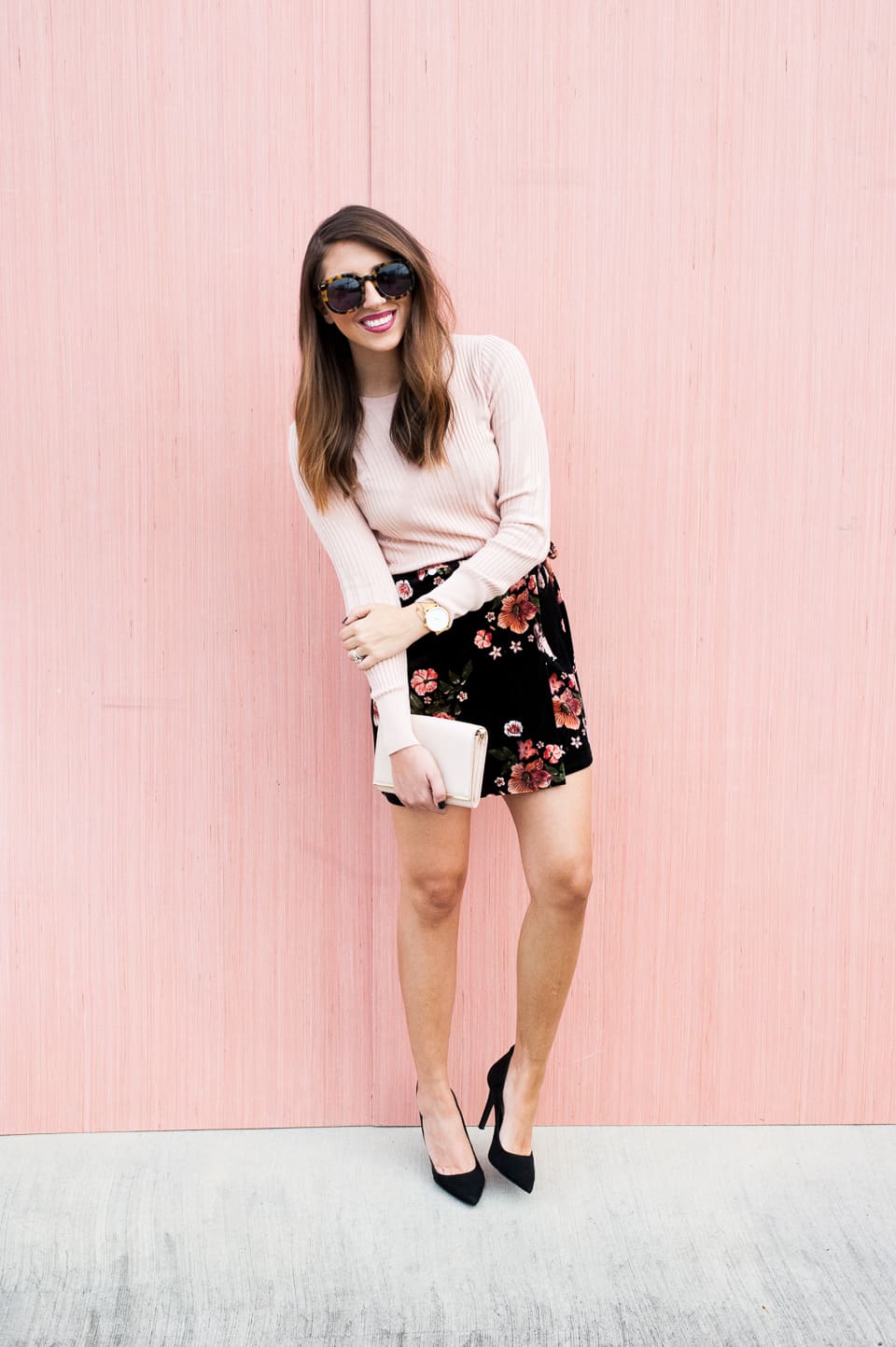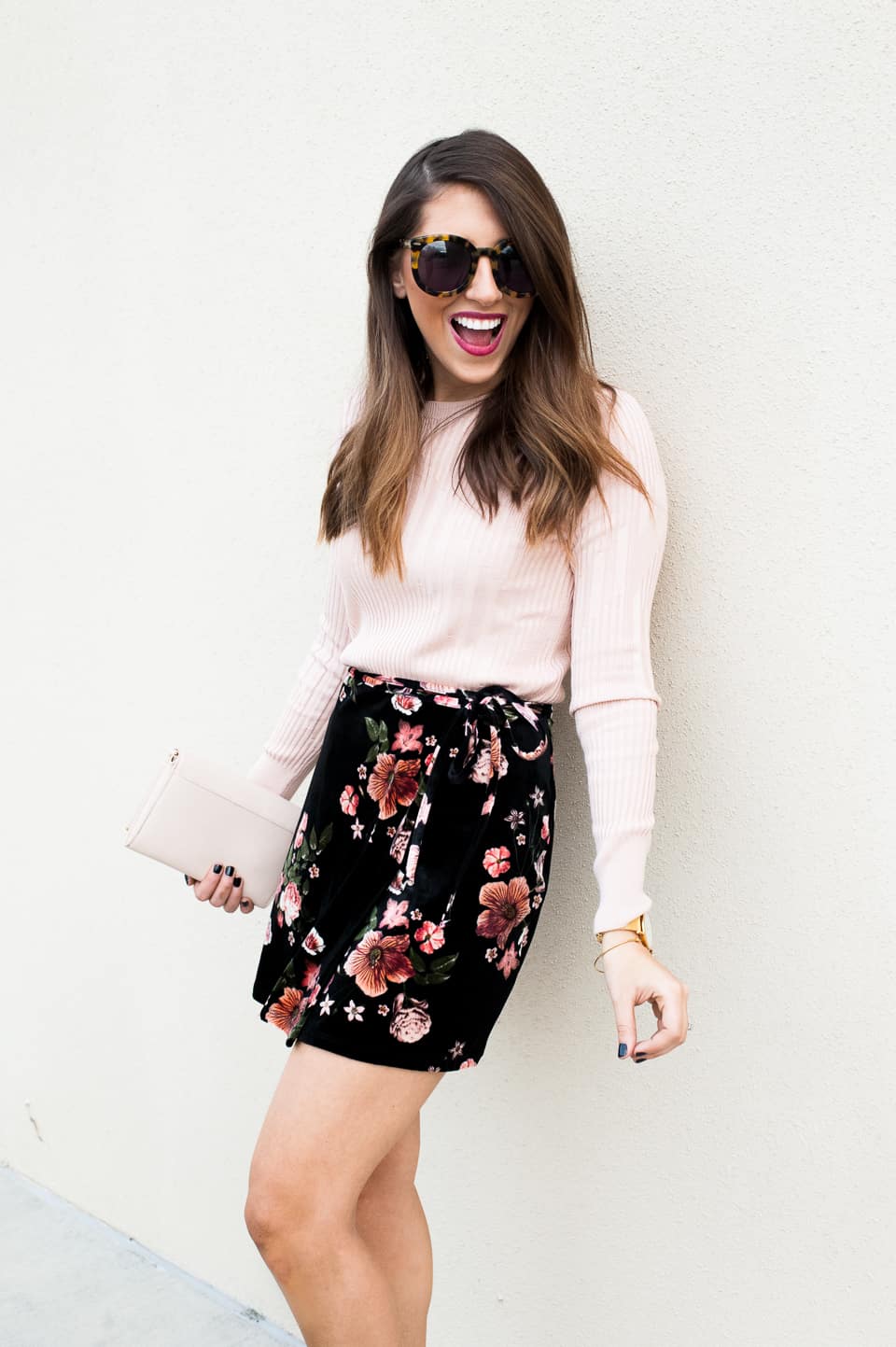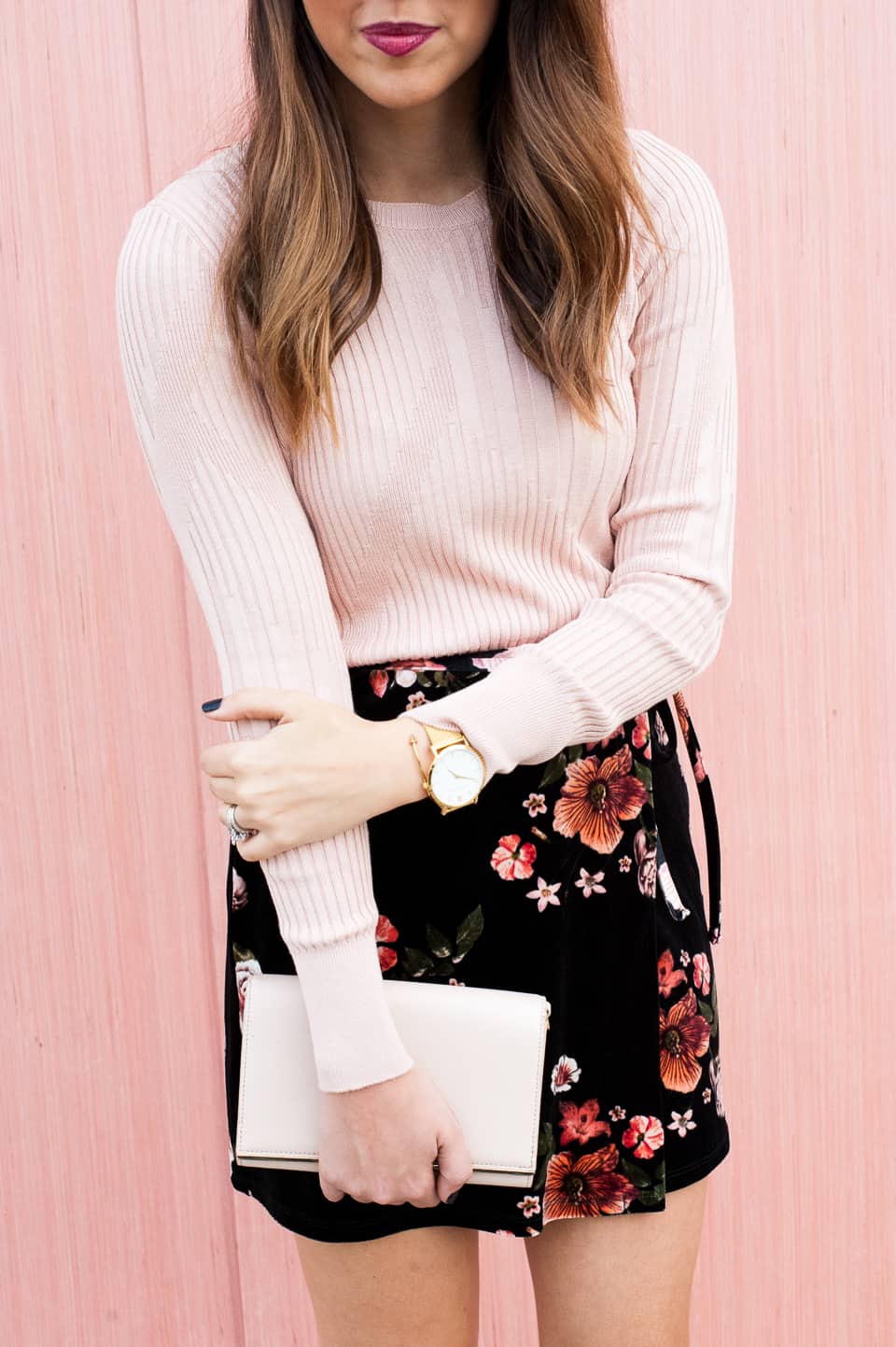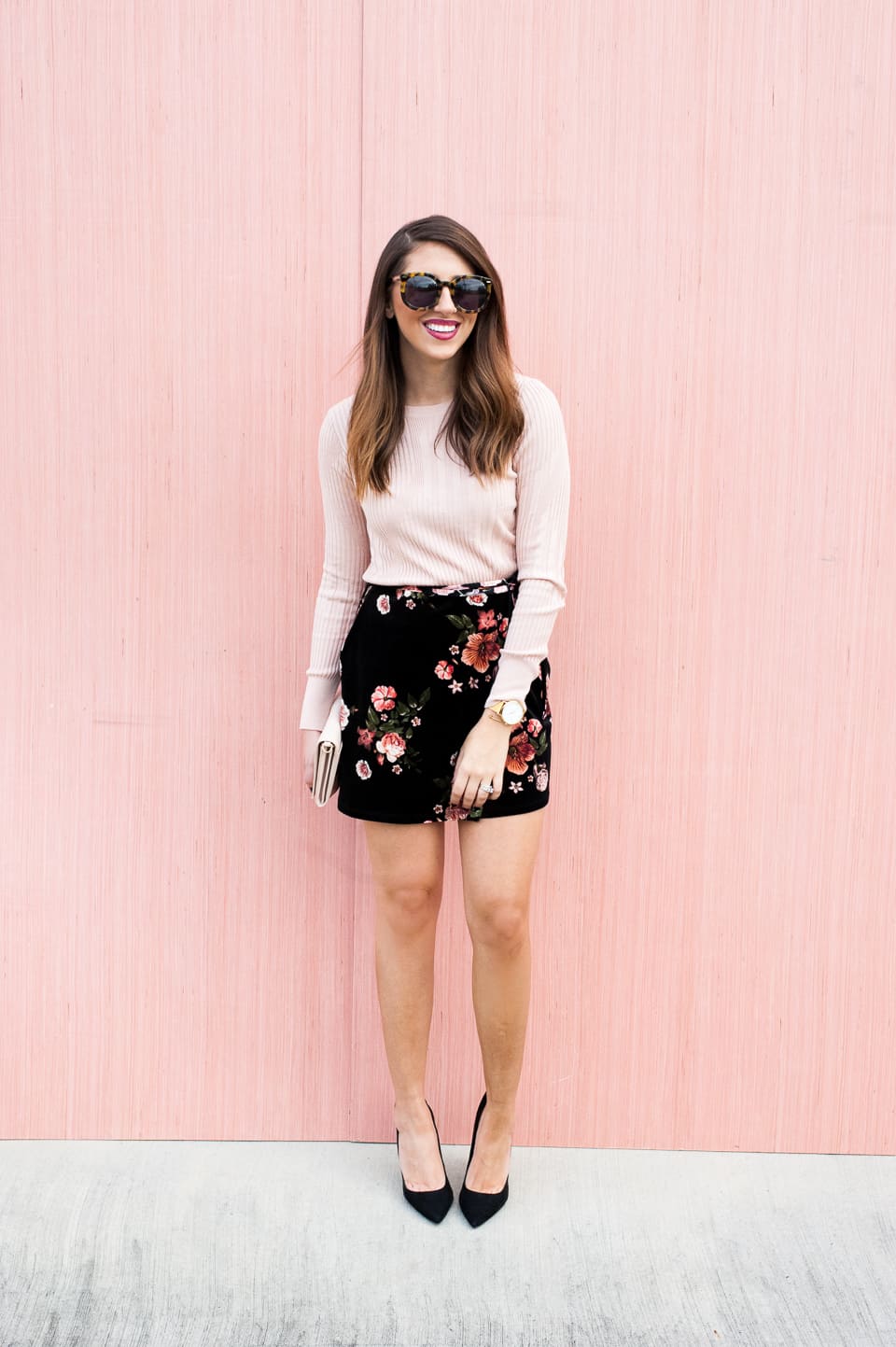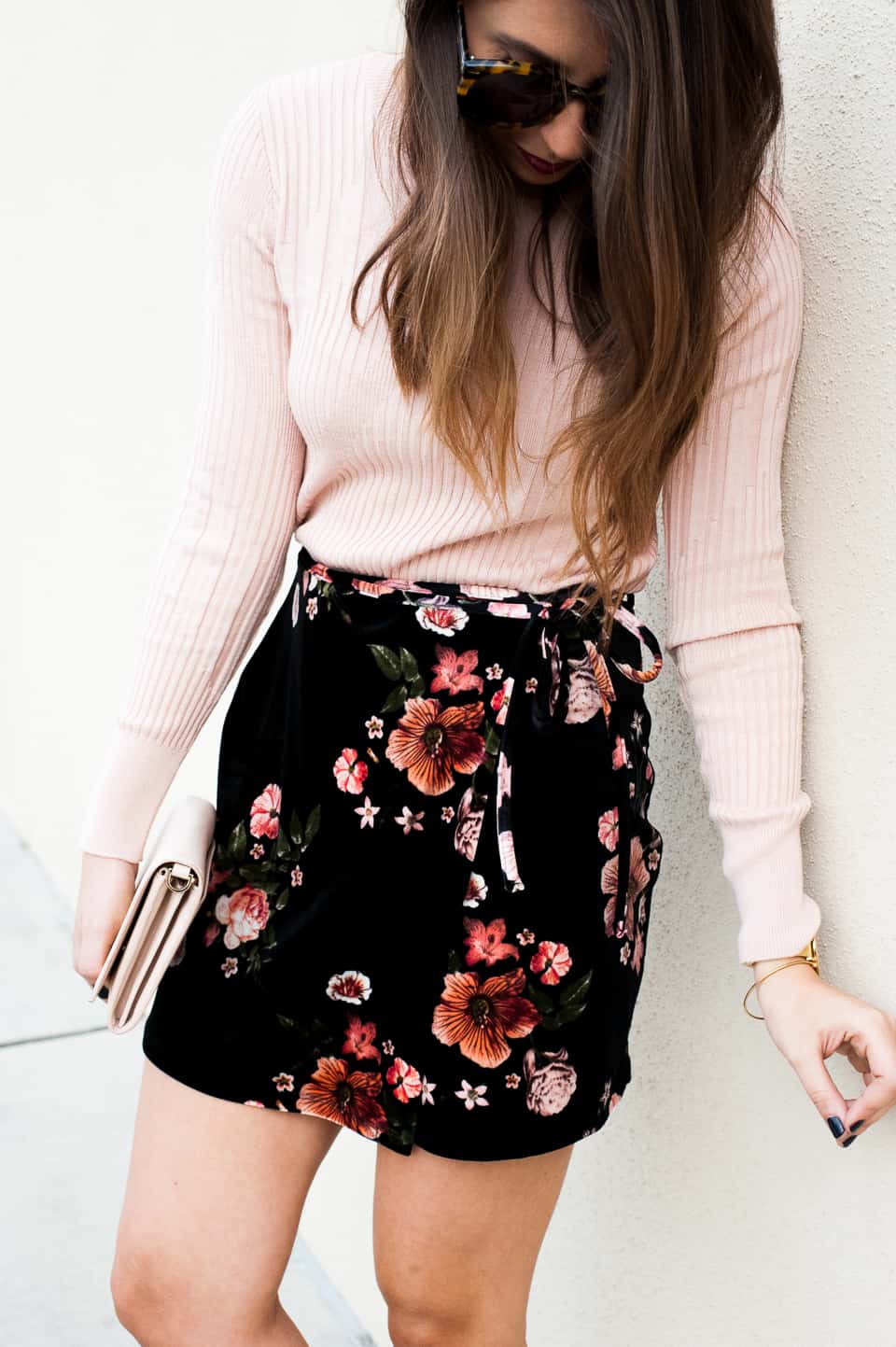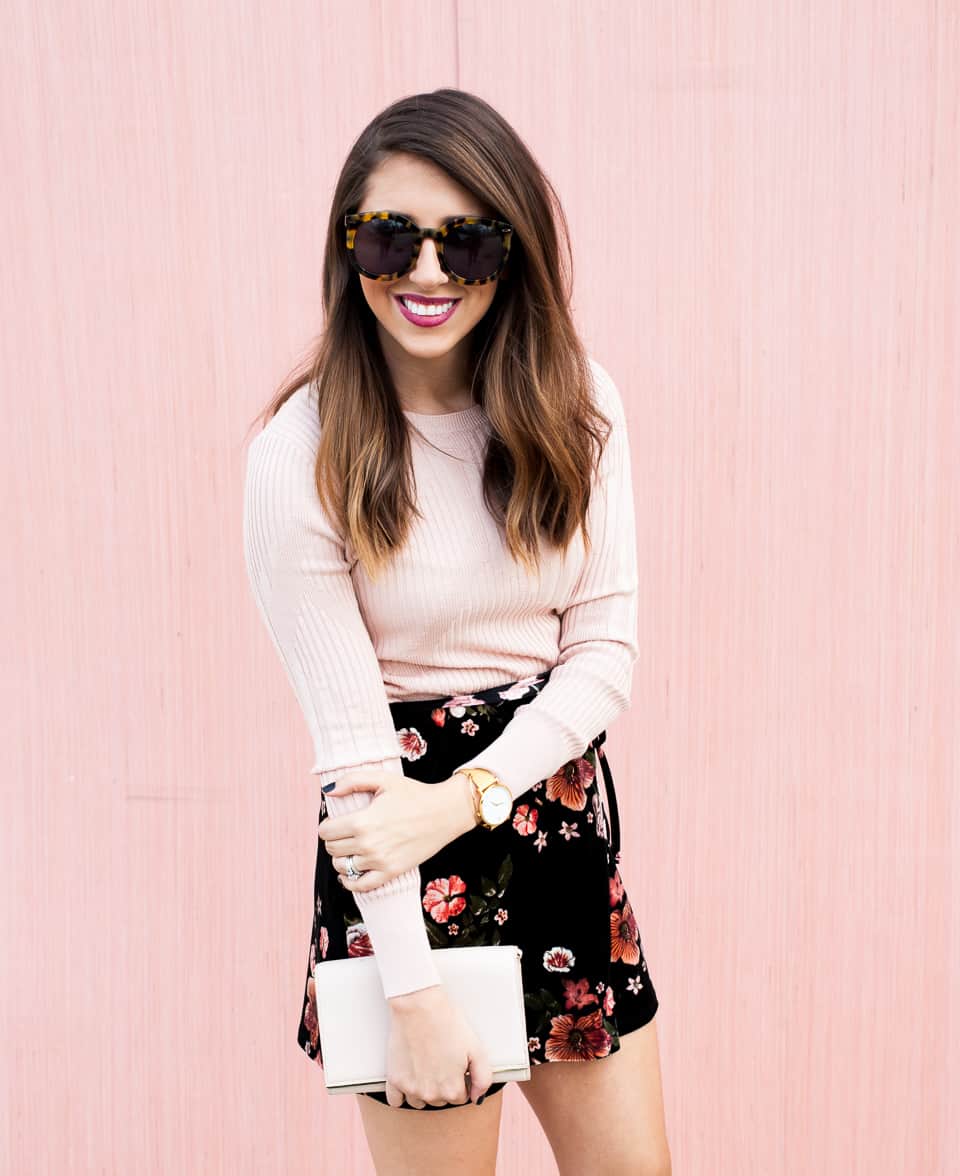 Top: Topshop | Skirt: Topshop | Clutch: Tory Burch | Watch: Larrson & Jennings | Sunnies: Karen Walker | Shoes: Sam Edelman |
I thought this oriental / floral skirt seemed appropriate since I just returned from Tokyo. I apologize for the delayed post today, jet lag is the real deal. I even had plans to work out this morning but sleep got the best of me! I mentioned on IG I absolutely loved fashion watching in Tokyo. Everyone's style is so unique and they definitely think outside the box – which left me very inspired. This wrap floral skirt reminds me of the culture that I fell in love with so dearly. What's funny is I styled a black and pink look yesterday wearing the same sweater. I just noticed that but hey when I find a sweater / trend that I like, I tend to stick to it!
I kinda can't believe I am back and need to get my booty back in the swing of things. I always need a vacation after a vacation and I so desperately want a day of nothing. I am trying to keep my plans to a minimum and just recuperate on the couch. We started Designated Survivor last night when we couldn't fall asleep and I love it! Finally we found another show that both of us will enjoy.