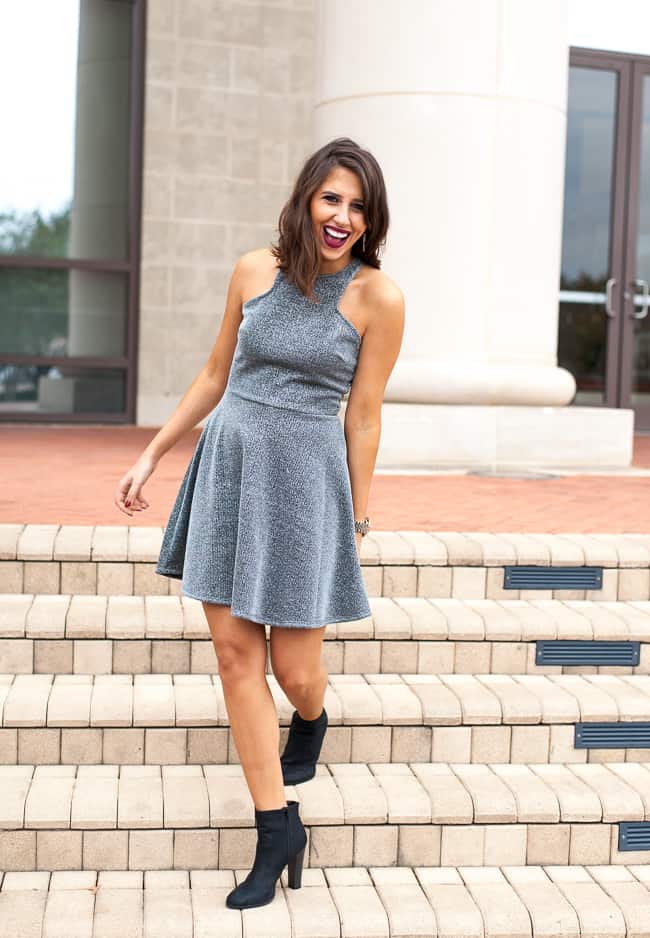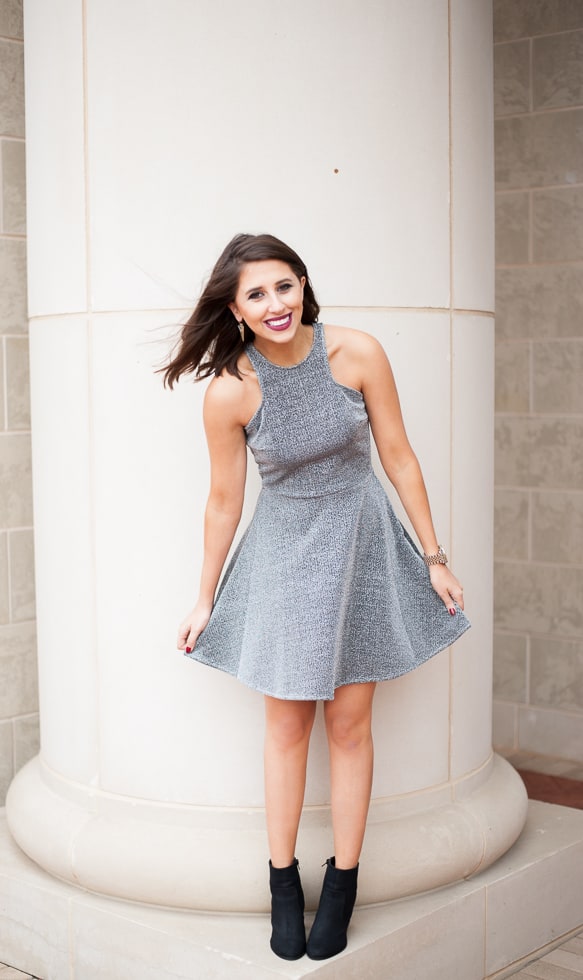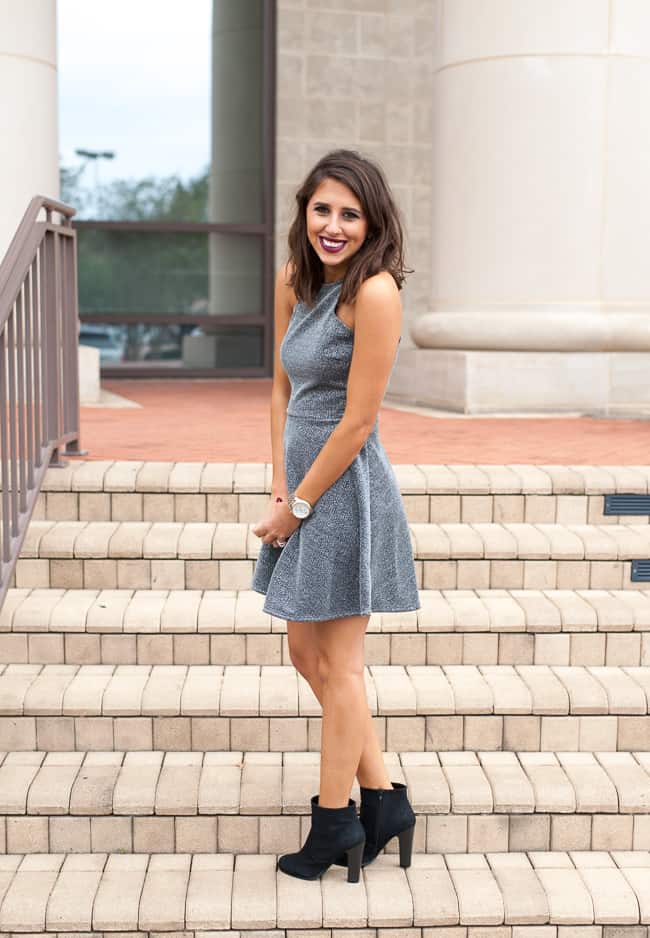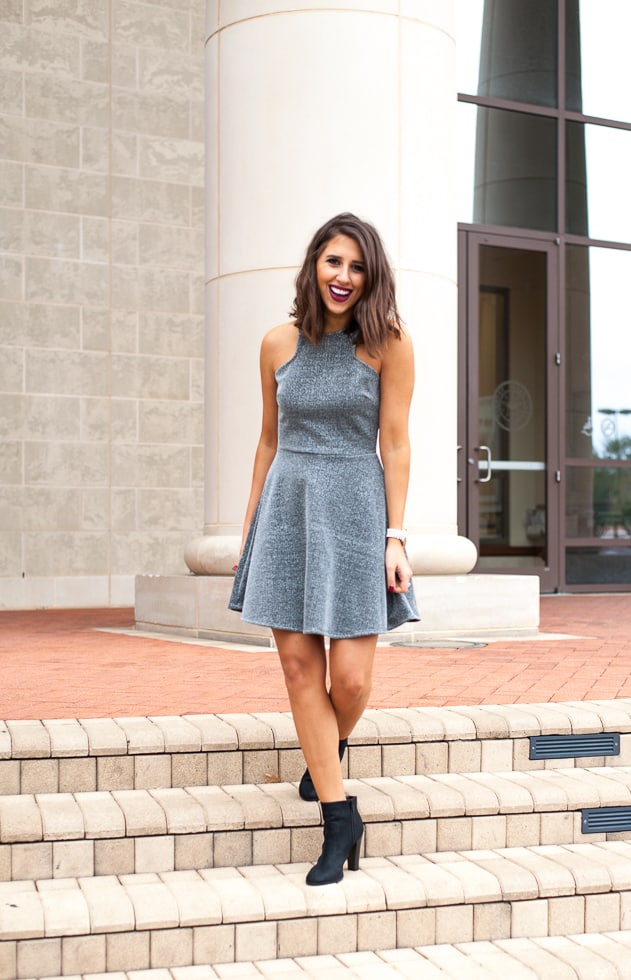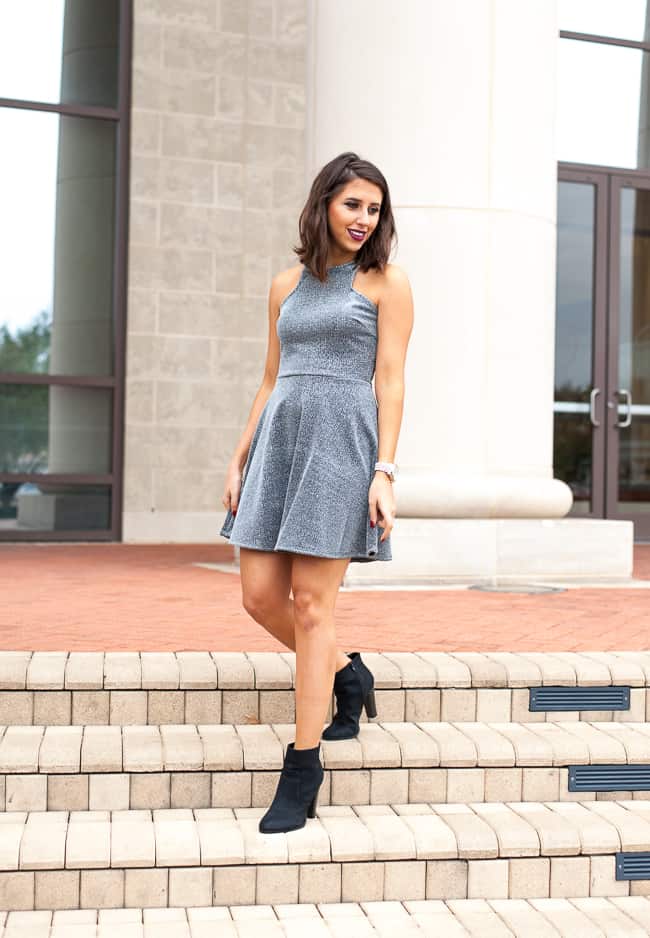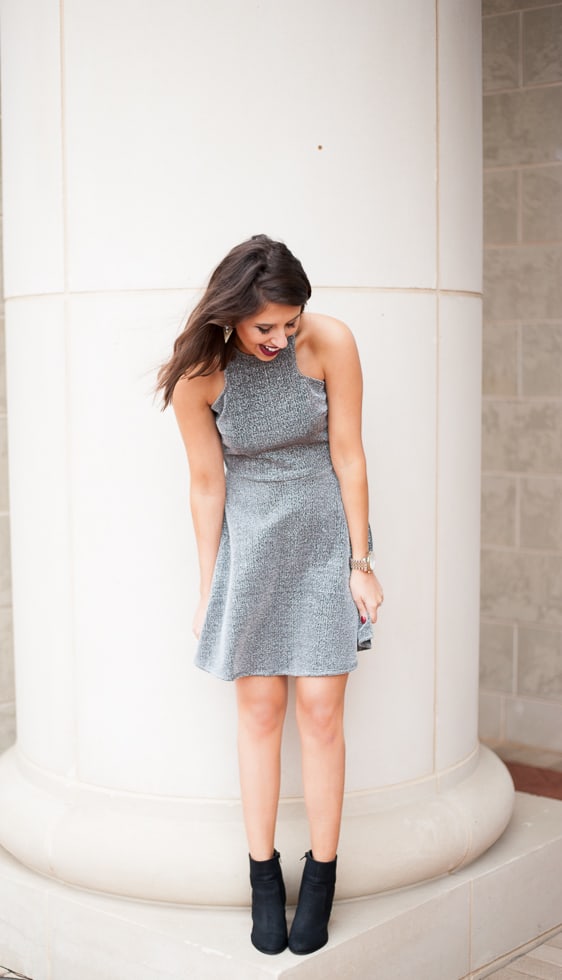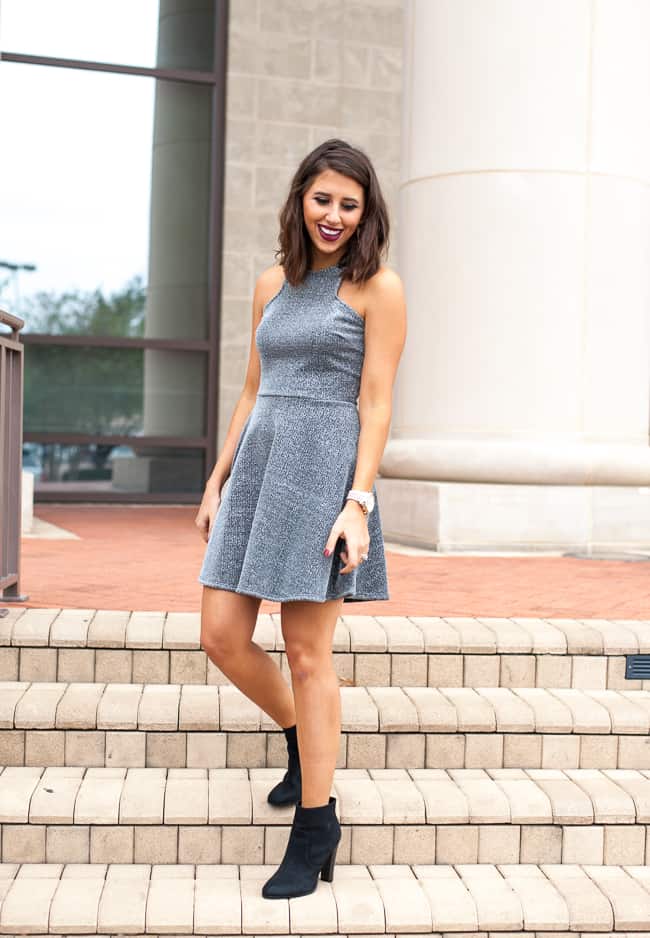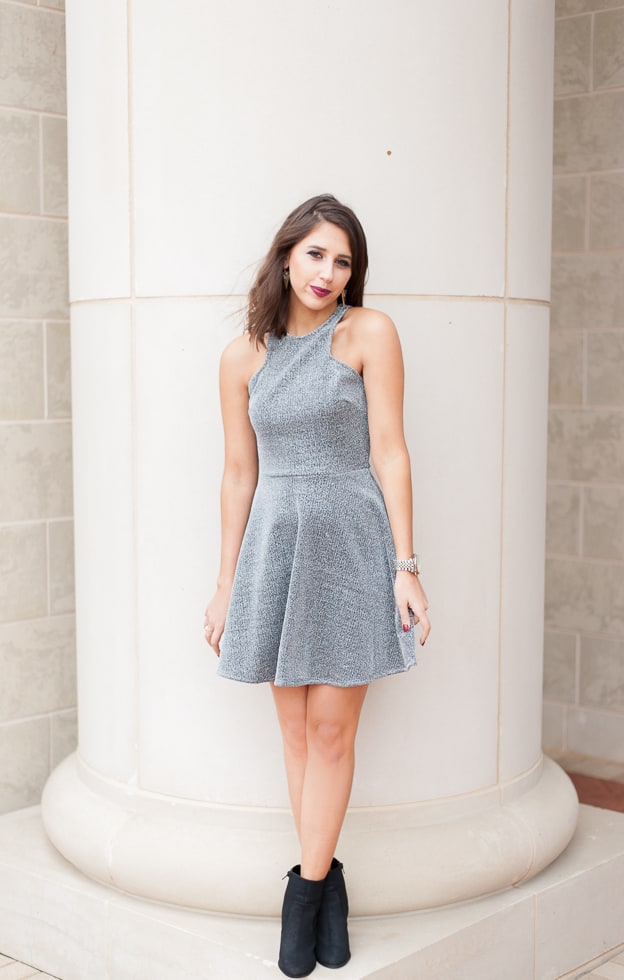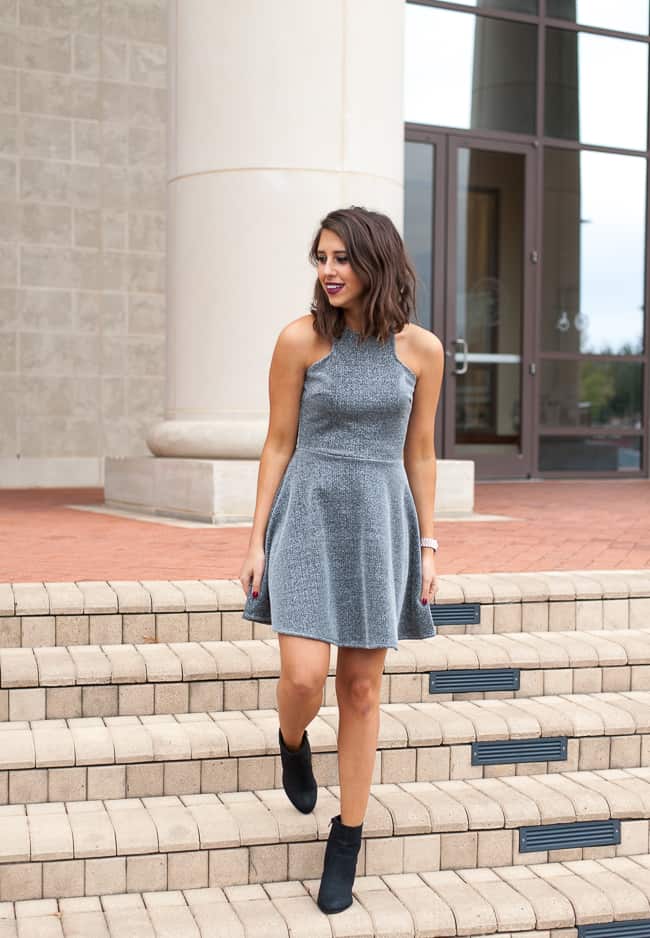 MetallicDress: Soprano | Boots: Delicious | Lip color: Nars
Happy New Years Eve! I am so excited to celebrate 2016 and this metallic dress is perfect for the new year. I love the skater dress cut (flattering on all body types) but still made it so girly with the flare waste line and metallic color. It is perfect for something glittery but not to overboard on sequins.  I wanted to share this dress for inspiration for tonight or tomorrows parties you may have coming up. A dress is my go to with some booties and when it gets cold I will put my wrap jacket on that I posted about here.
Since I am taking tomorrow off, we will be traveling back from our cabin, I wanted to leave you with this darling dress. I hope you all have a great New Years! Please be safe out there. Thanks for stopping by (means more than you know) and I can't wait to spend 2016 with you all!