Memphis Travel Guide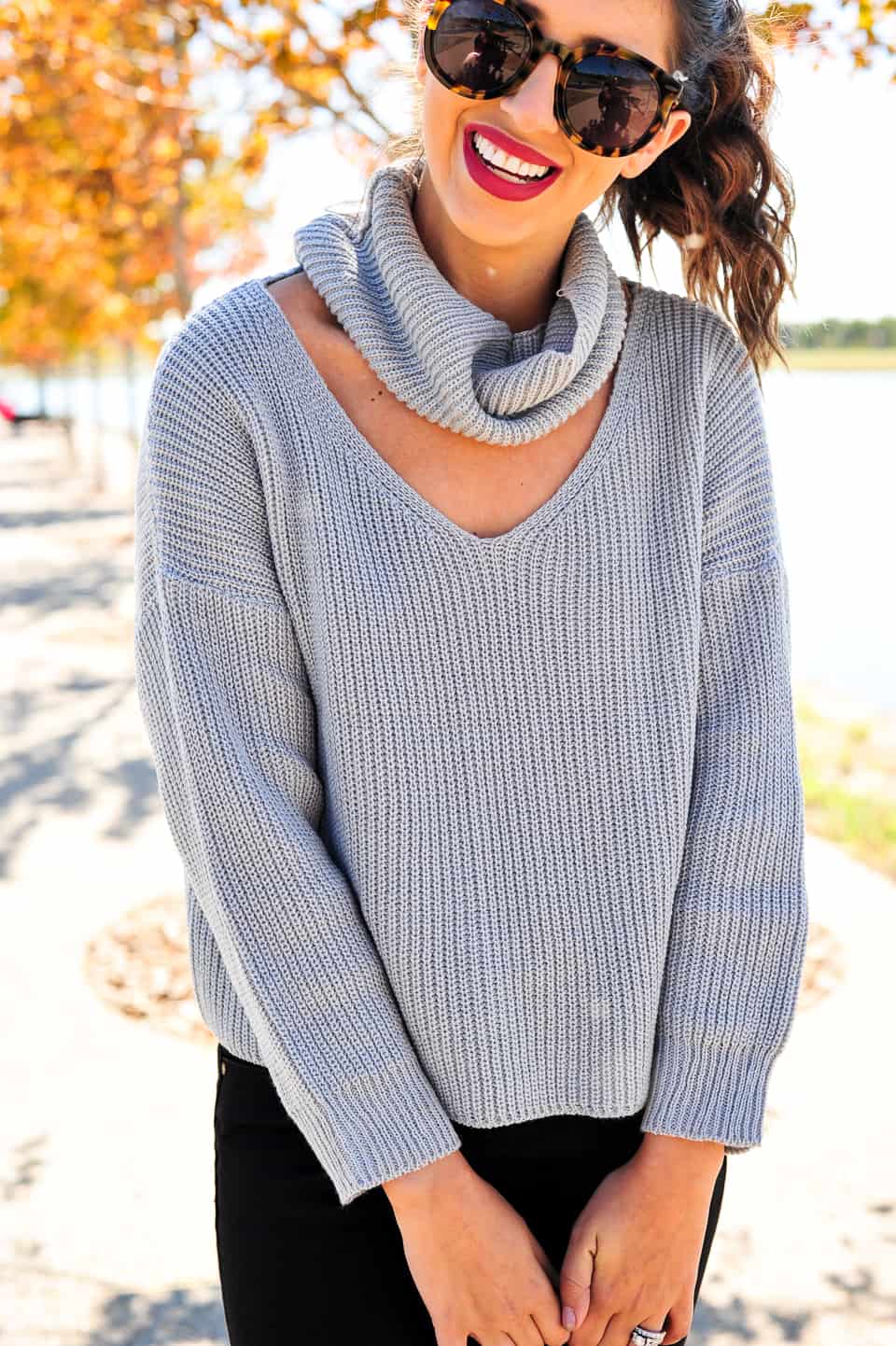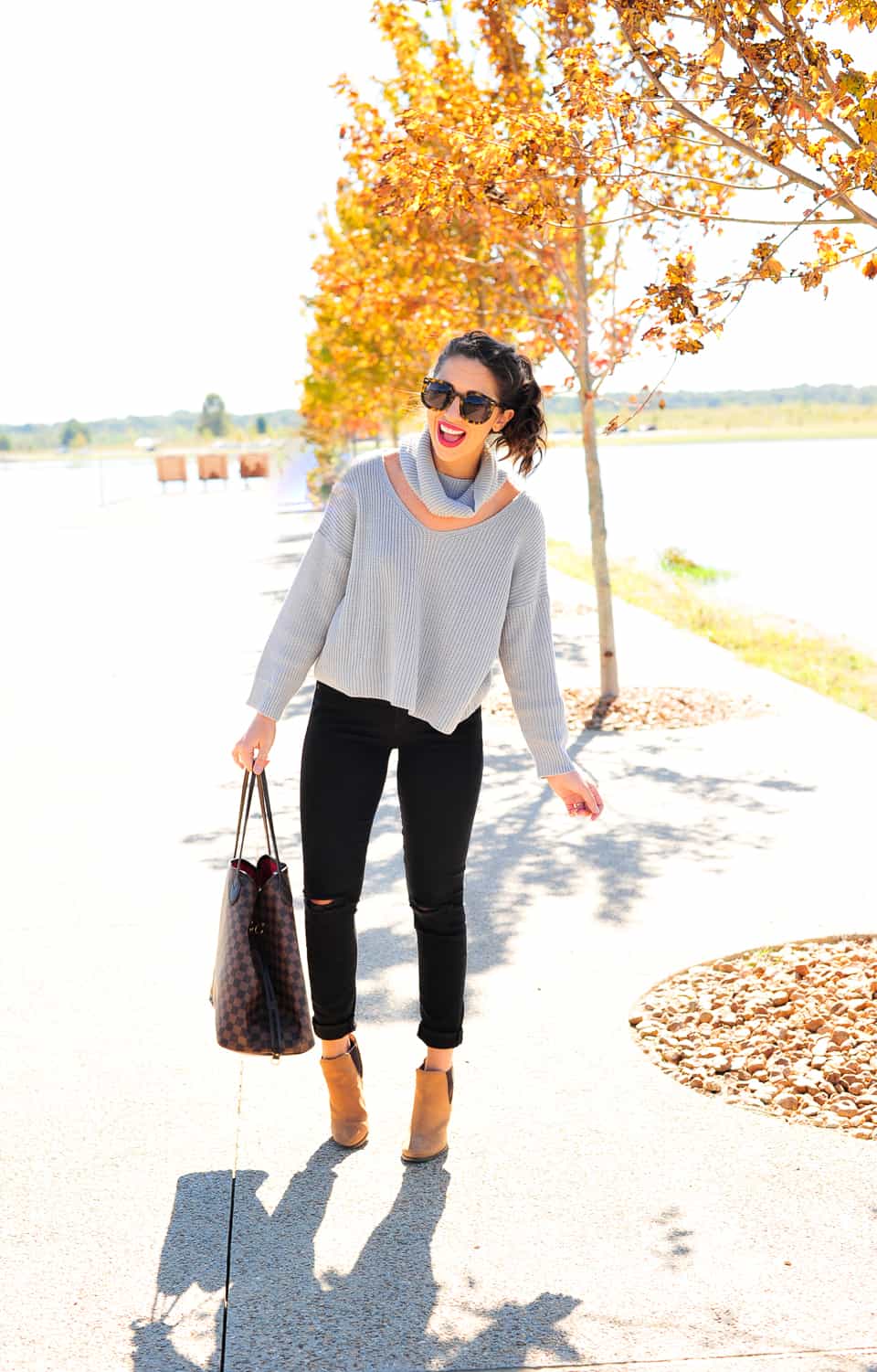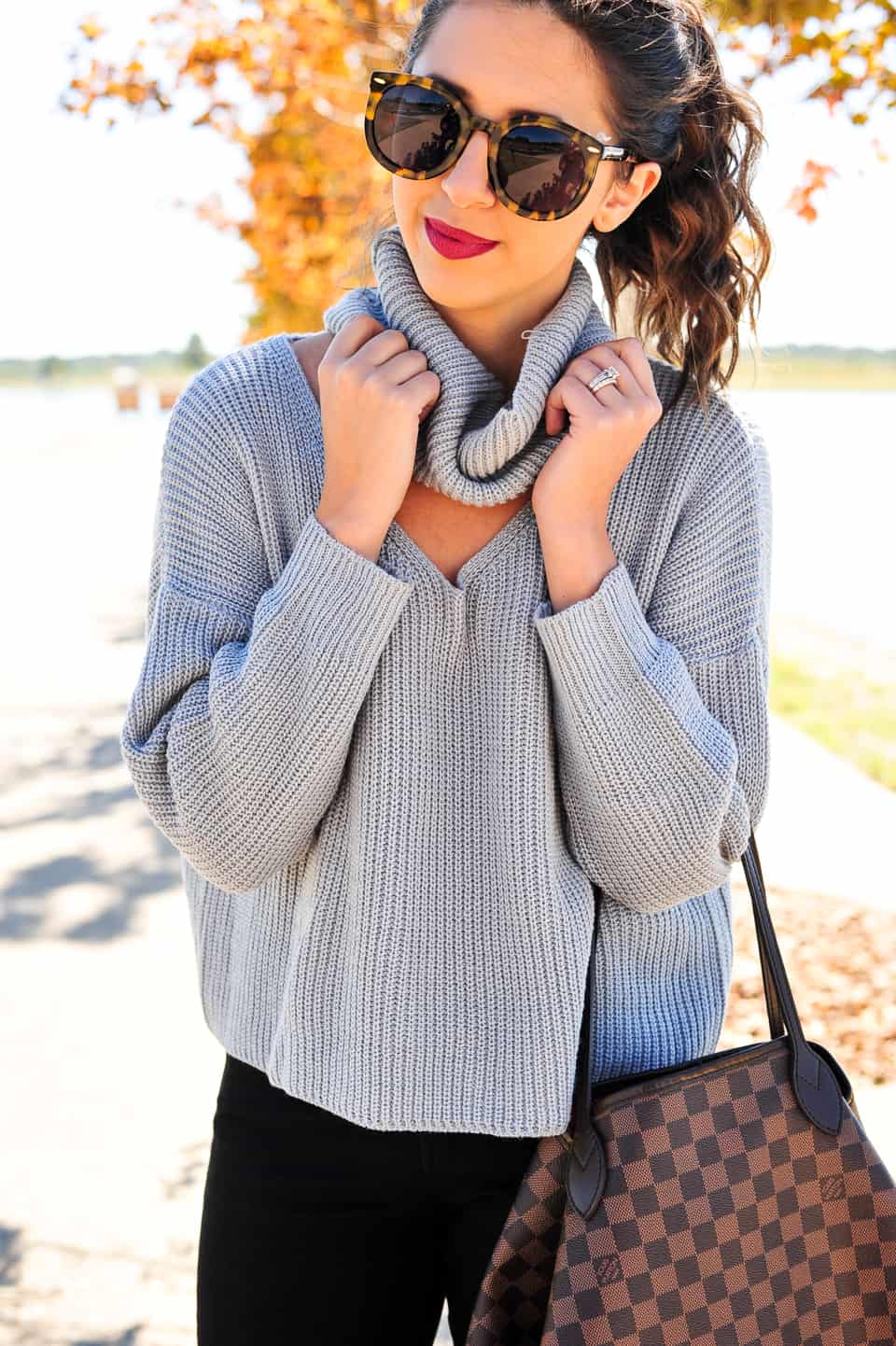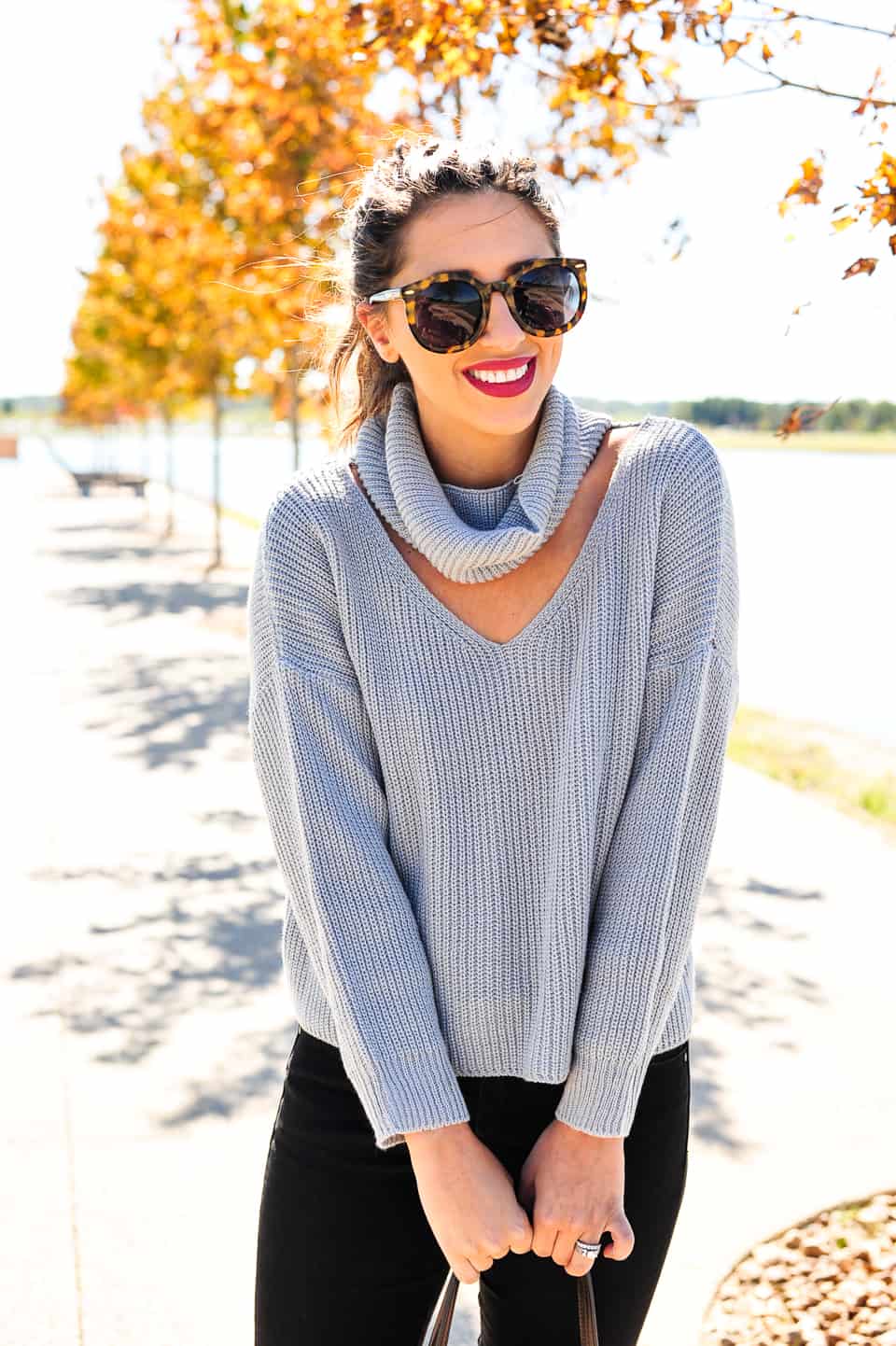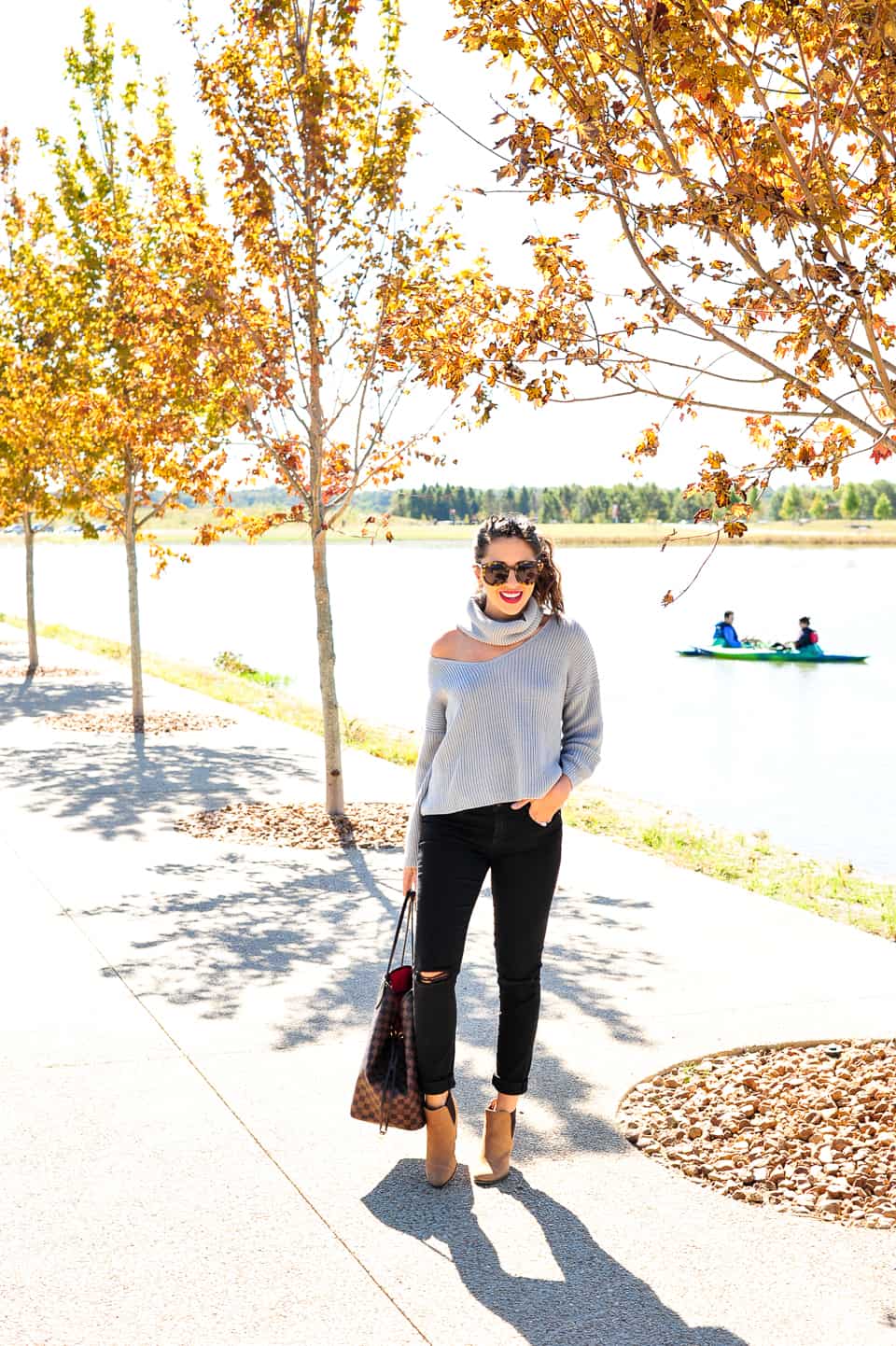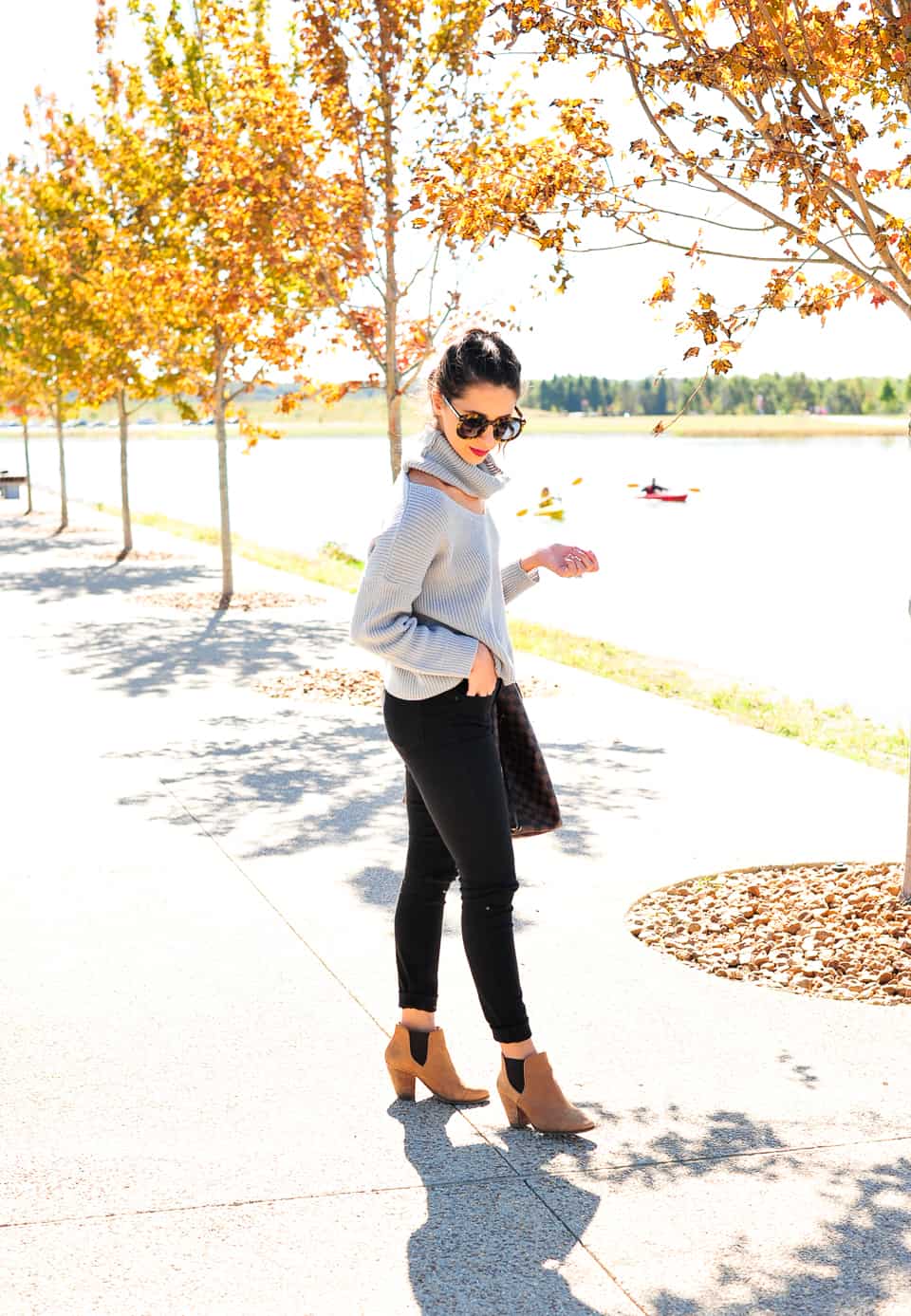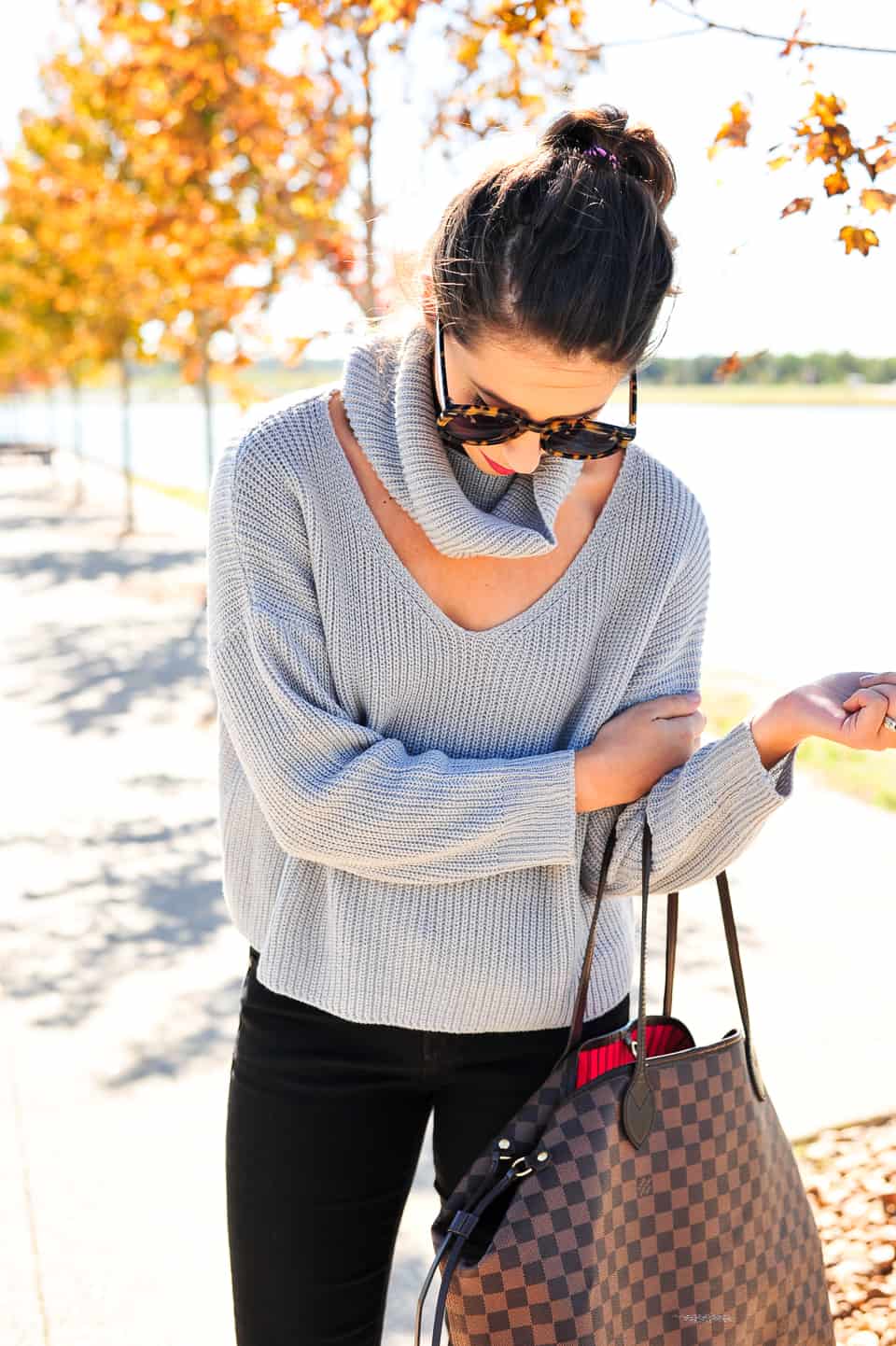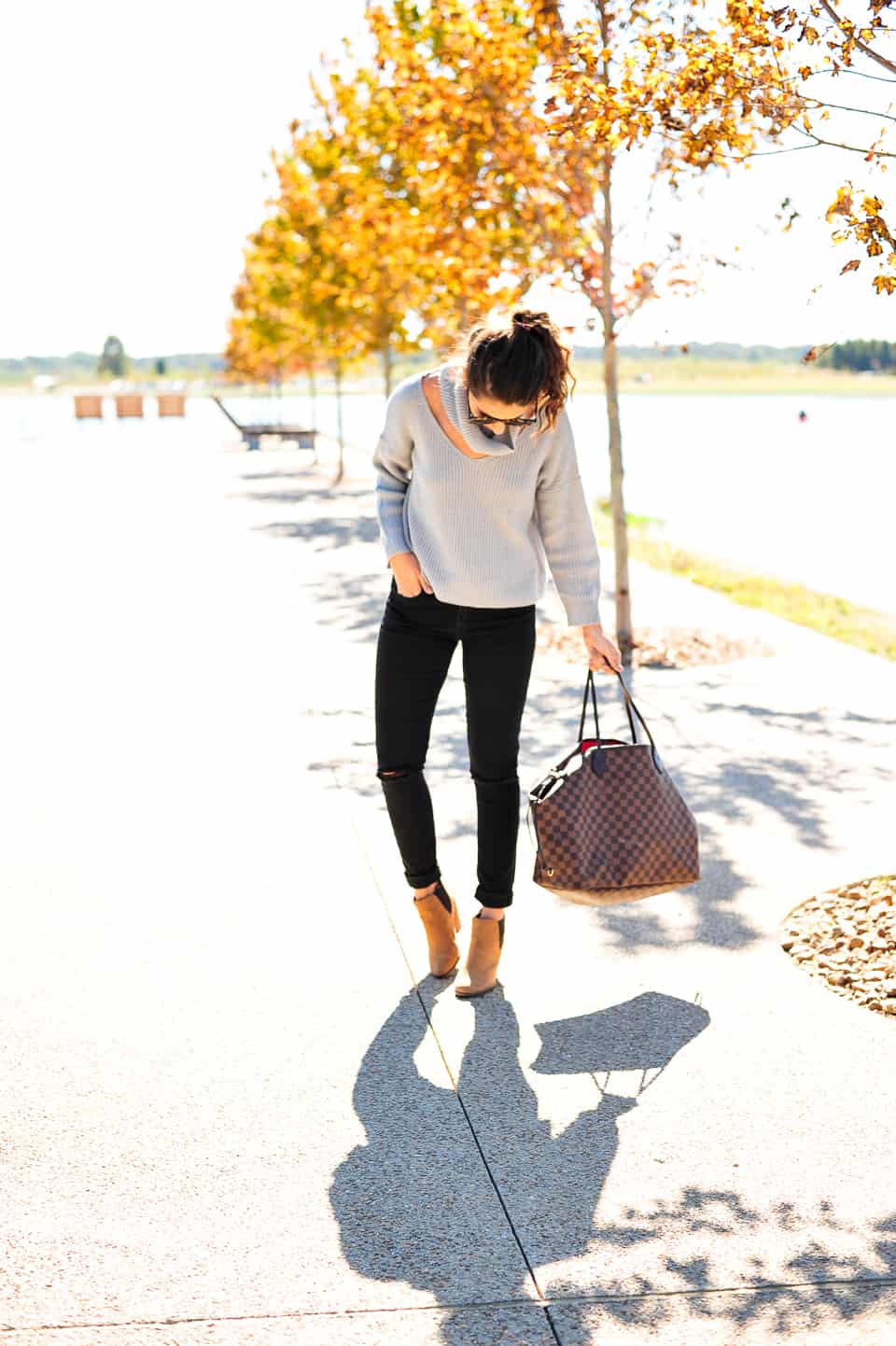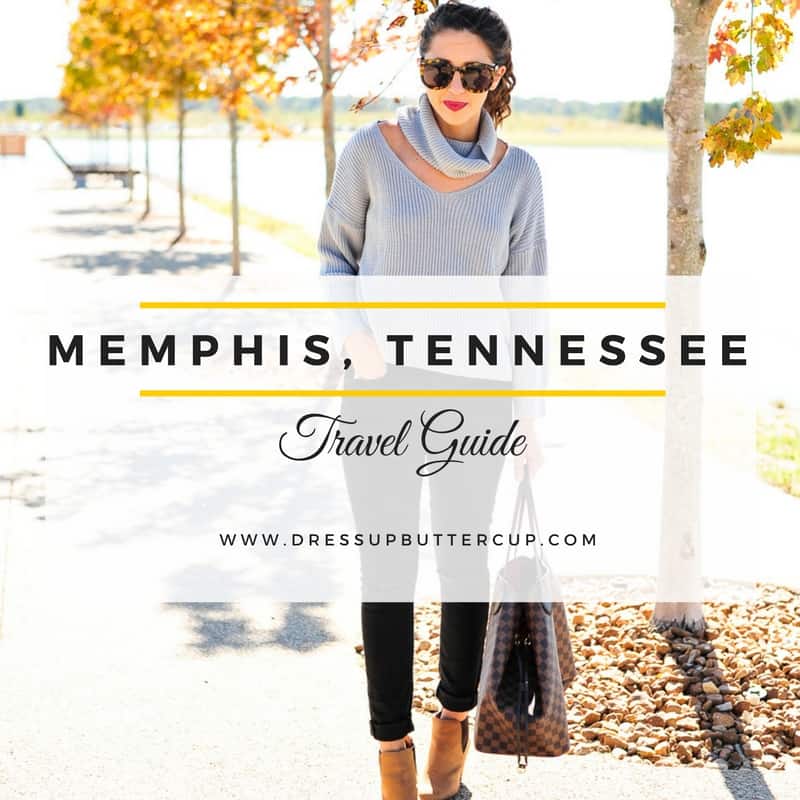 Sweater: Goodnight Macaroon | Jeans: Topshop (sale) | Booties: Similar (sale) | Sunglasses: Karen Walker
I figured if I didn't immediately post my #traveltuesday, I end up procrastinating and typically never get around to posting a travel guide (I still owe a Dublin & Barcelona post). We spent the weekend in Memphis and I am so excited to share things we did just incase you ever did find your self in this city. I was so excited to head to Memphis for foliage but little did I know its still considered the "south" and foliage was hard to find. Luckily we found ourselves at a park on Saturday and found these pretty trees to welcome fall weather.
Stay:
It seemed like everything was only a 15-20 minute car ride so location isn't huge. We stayed at a Hilton 15 minutes from the airport since that is where the conference was held. We did check out the Peabody hotel and it was so cute! Loved the ambiance in the lobby and the view from the rooftop. We watched sunset from the Peabody and visited their little ducky farm on the rooftop.
Food:
Rendezvous BBQ: If you are looking for some famous Memphis bbq then this is your place. It's full of history and right across the street from Peabody. The boys weren't to impressed with their ribs (they call themselves bbq conesiours) but it also was a dry rub which us Texans aren't huge about. Their baked beans was pretty much the best beans I have had in my life, they were smoked – yum.
*Gus' Fried Chicken: Now this place is well known and yummy. I am such a sucker for fried chicken. Idk what gets into me but I love them.
Kooky Canuc: We came here after Rendezvous for dessert and got the Pazookie. Yes we ate bad bad bad this weekend. Lots of room service and desserts and yesterday we paid for it at the gym.
Arcade Restaurant:

traditional / classic American diner – One of the oldest restaurants in Memphis
The Beauty Shop: Unique place for brunch – old 1960s hair salon
Memphis Pizza Cafe: A bunch around Memphis for some good thin/ crispy pizza
Ernestine & Hazels: Good late night burger spot. Old brothel back in the 1900s that you can explore on the 2nd floor.
City Spots:
*Civil Rights Museum: We didnt go inside the museum but this was a good spot to learn more about MLKs assassination and read more into history. You can see exactly where the bullet was shot and where MLK was standing without going into the museum.
Sun Studio: We passed by the studio but it was the famous studio that Elvis recoded his first record.
Graceland: This is like Elvis museum on his property. You can tour his house, his private jet, eat his favorite meal, do the whole nine yards in remembrance of Elvis.
*Peabody hotel: I mentioned the Peabody above but this is a cute hotel to see ducks swimming in fountains and watch the sunset on the roof (I'm such a sunset chaser). Probably one of my favorite parts of the trip!
Bass Pro Shop: you know you're not in a big city when Bass Pro Shop is on the list BUT its a pretty unique huge shop. It's also shaped as a large pyramid that you can see across the highway.
Walk along the Mississippi River: just a nice park to be able to walk the river and see beautiful views.
Wiseacre Brewery: A fun spot to sit outside!
Shop: we stopped by Germantown to visit some ladies from Anthropology and it was a cute little shopping center filled with a variety of shops!
(Italics: Alice's recommendations which we didn't get a chance to visit – thanks girl for the travel guide)
*Highly Recommend