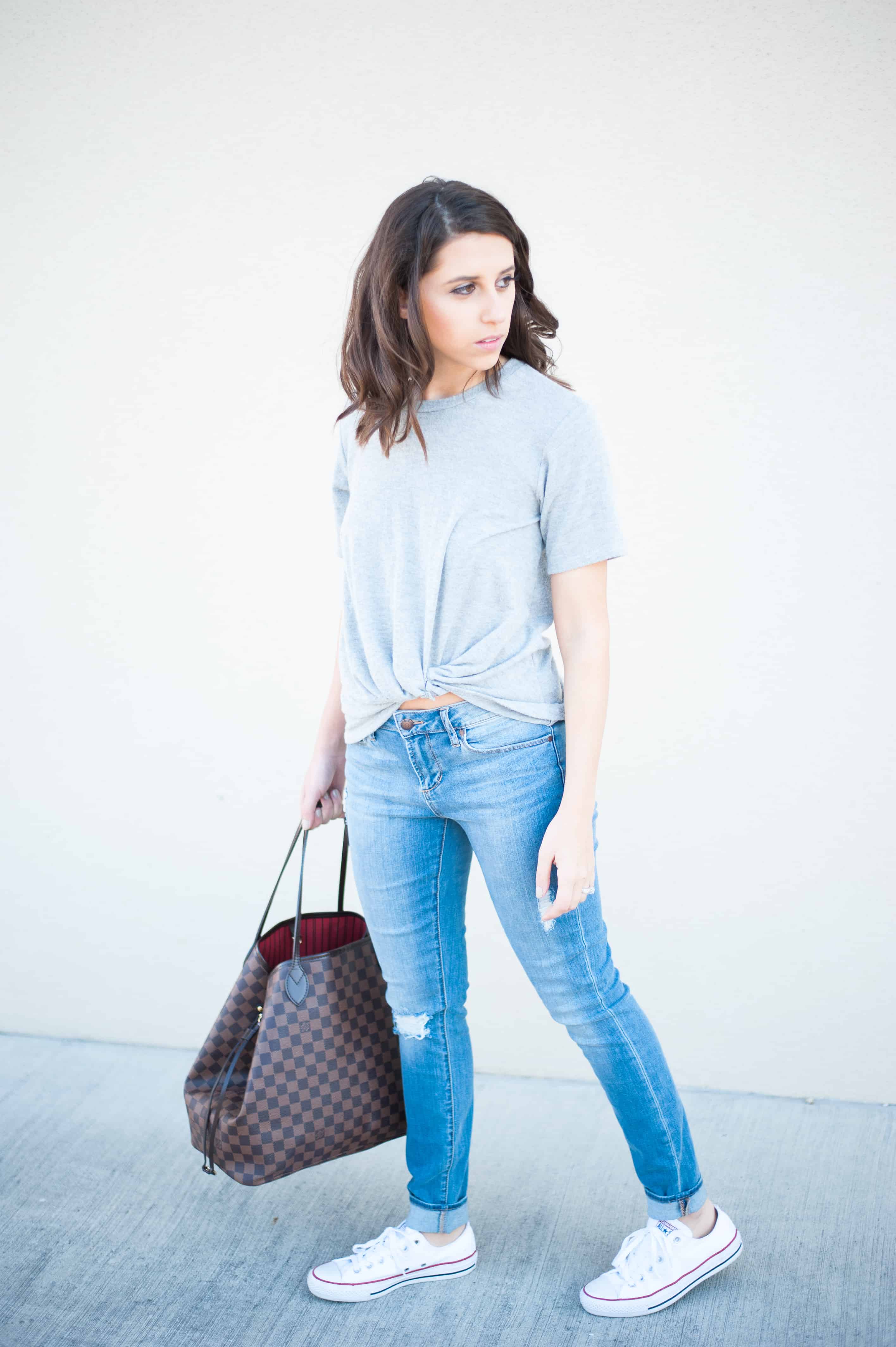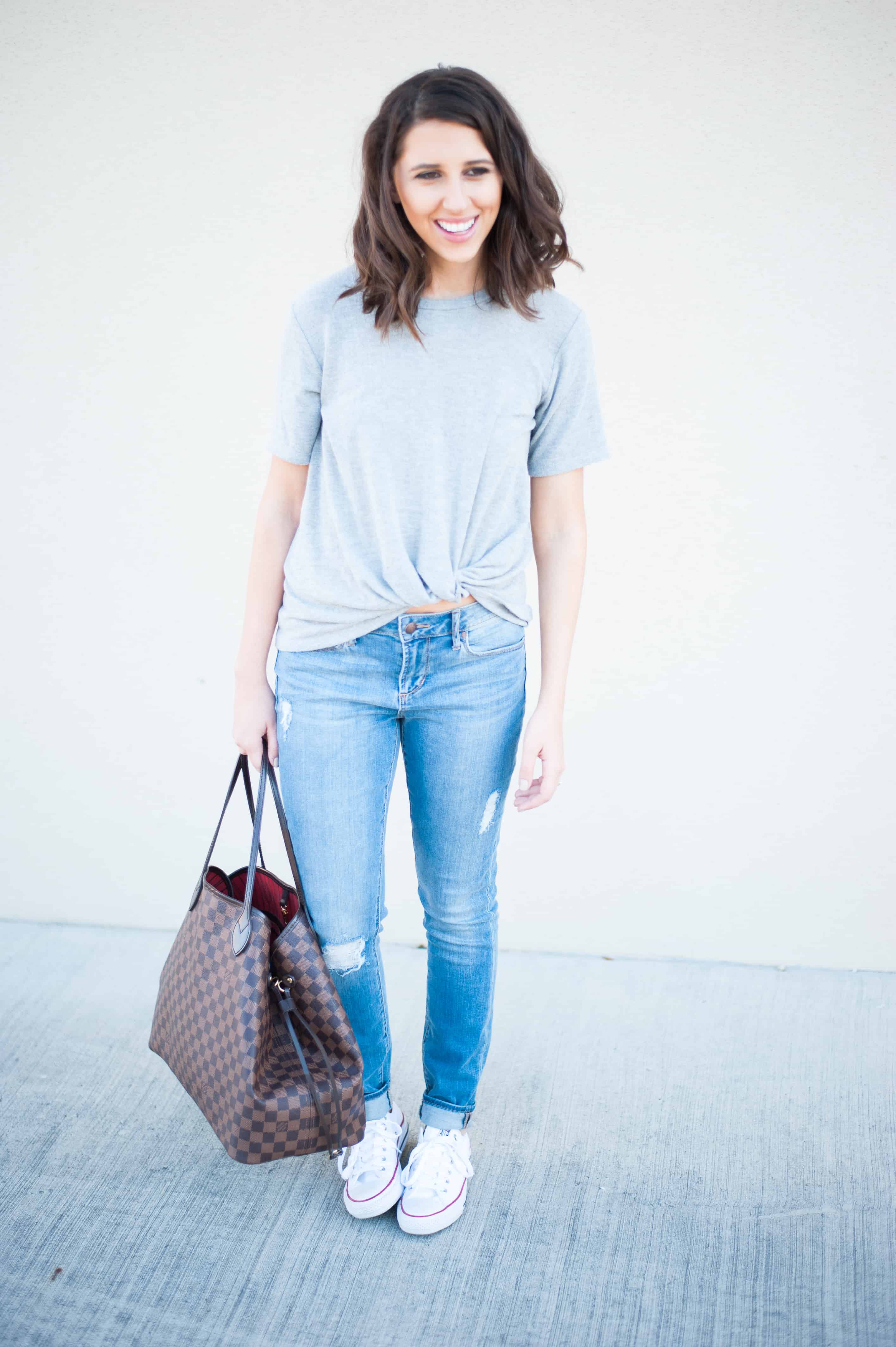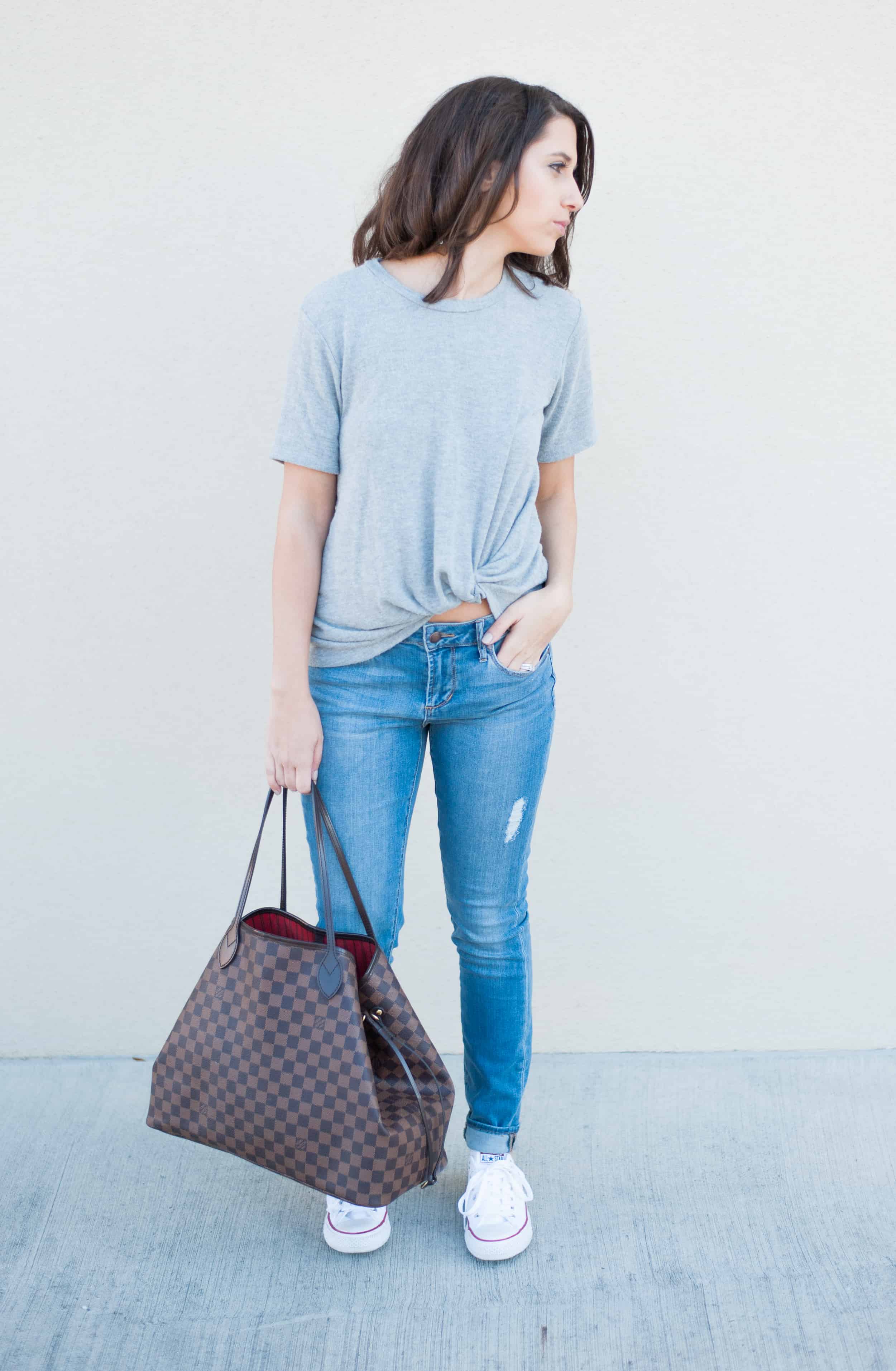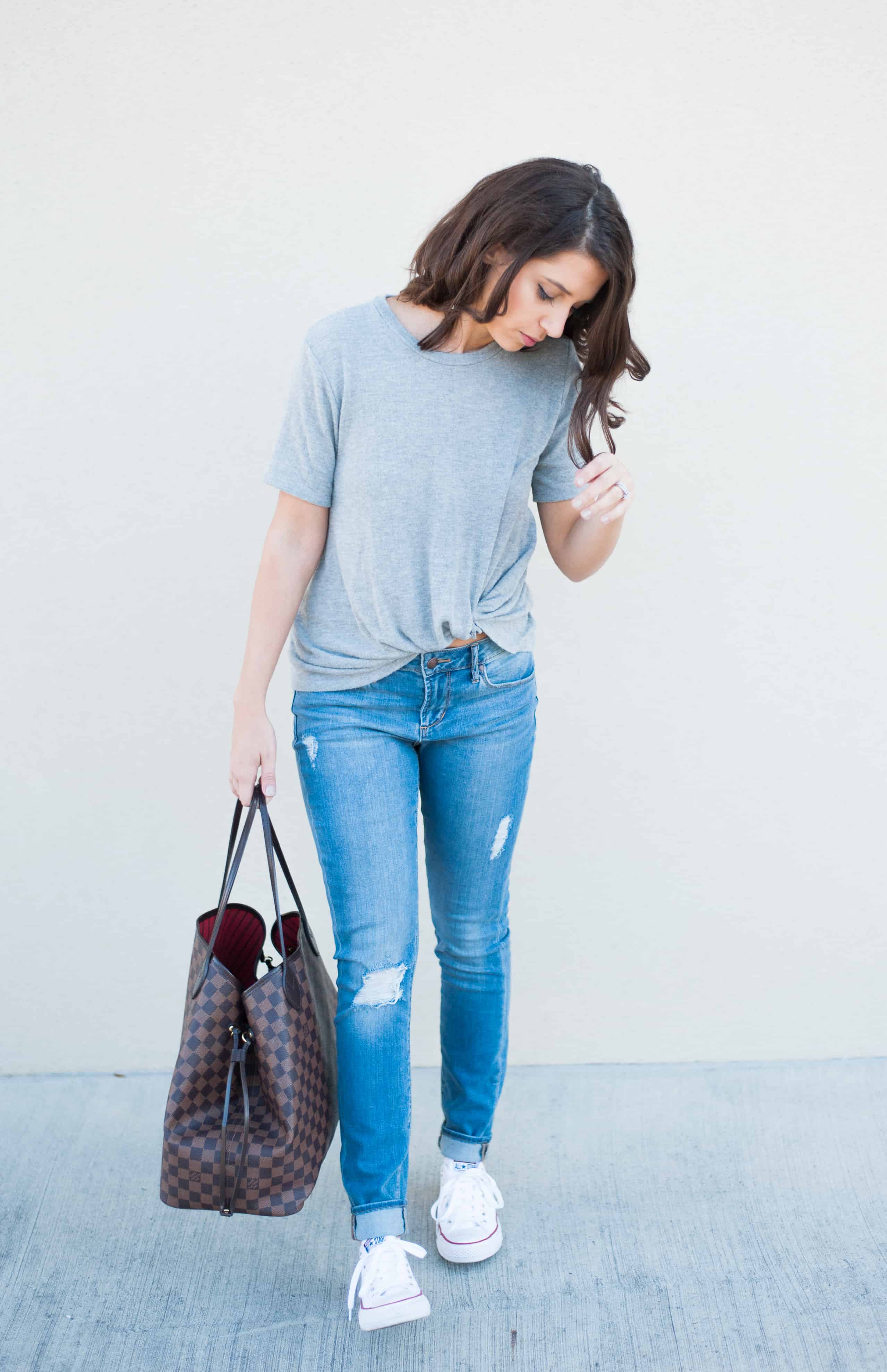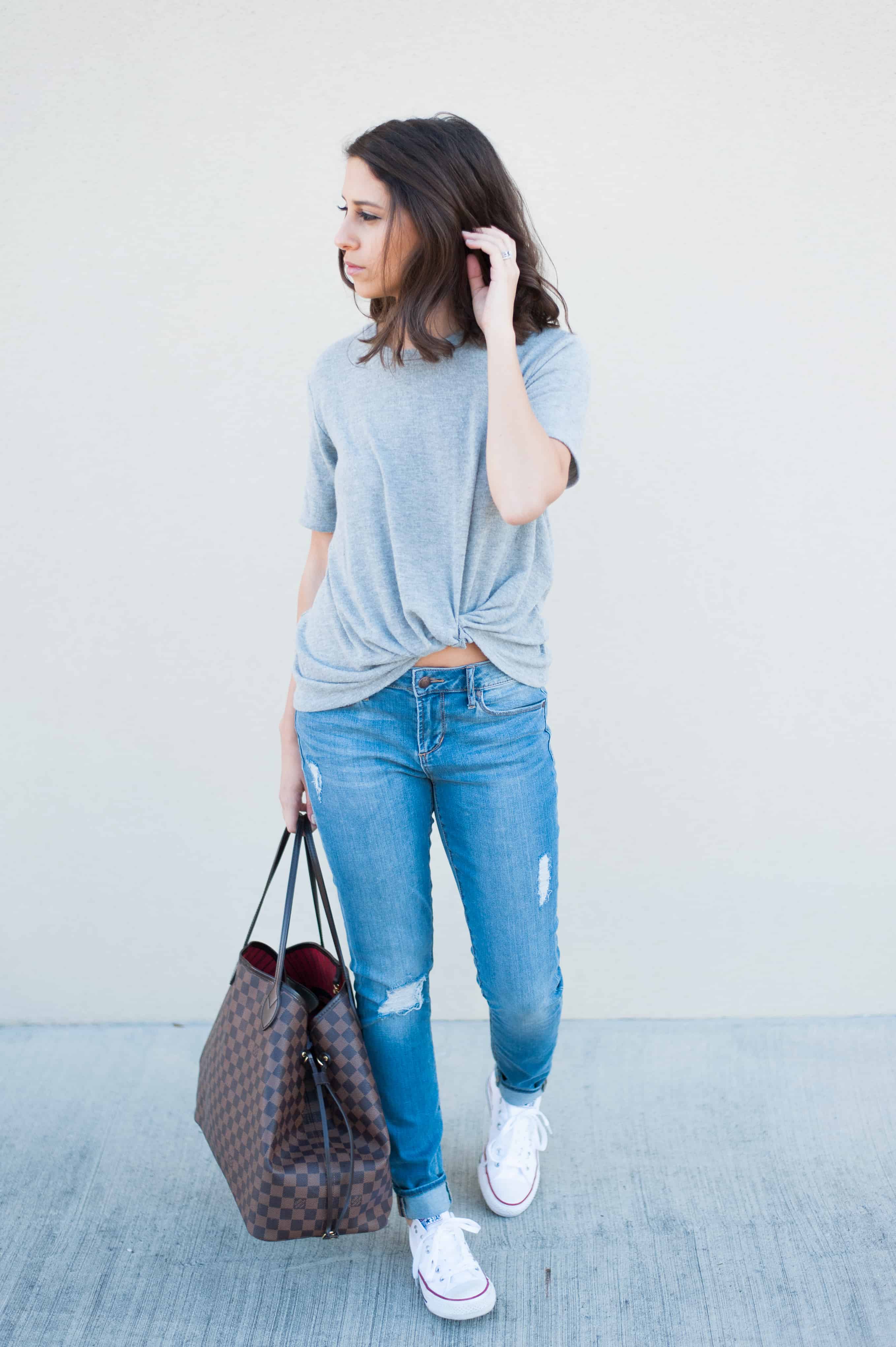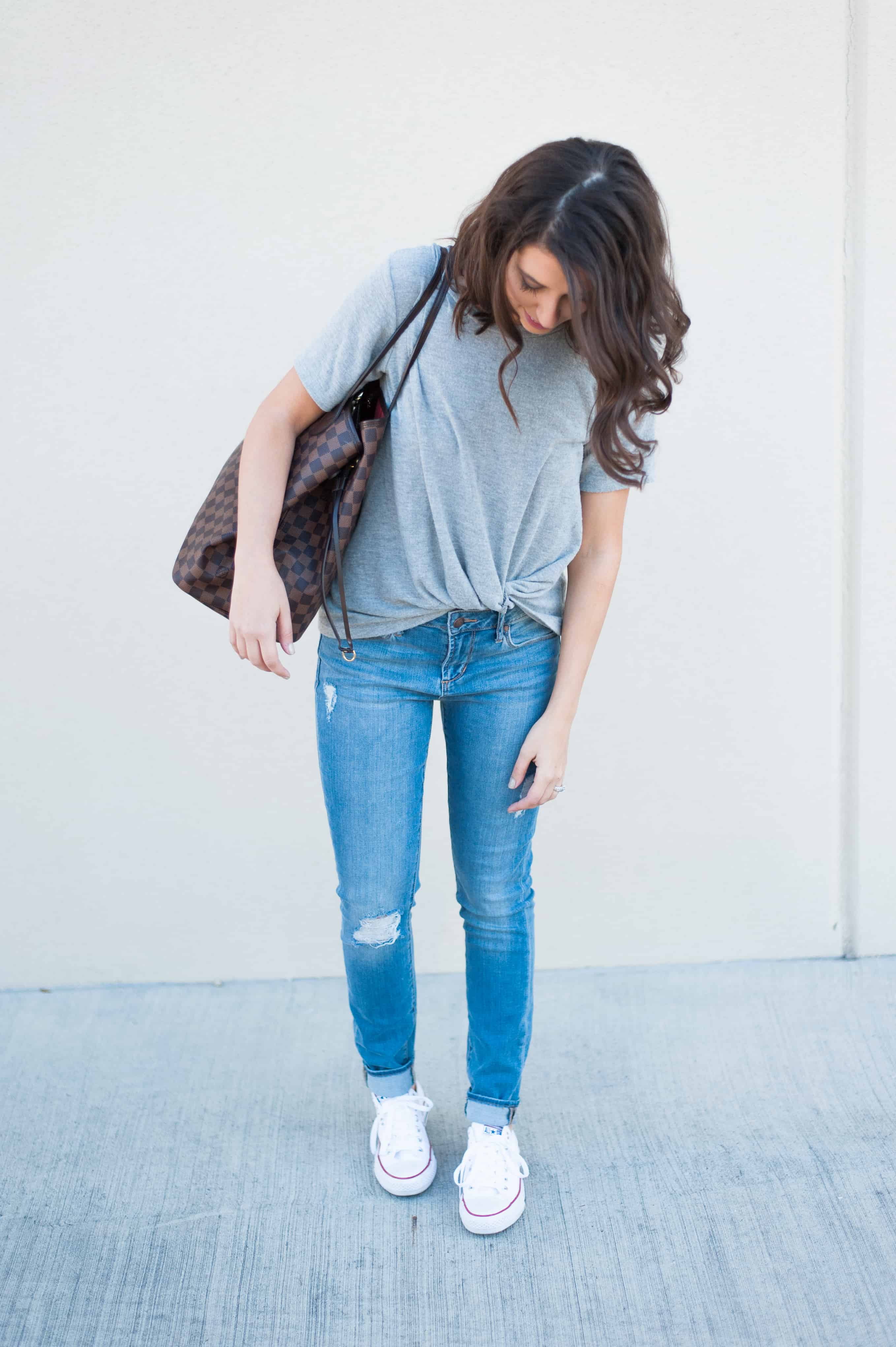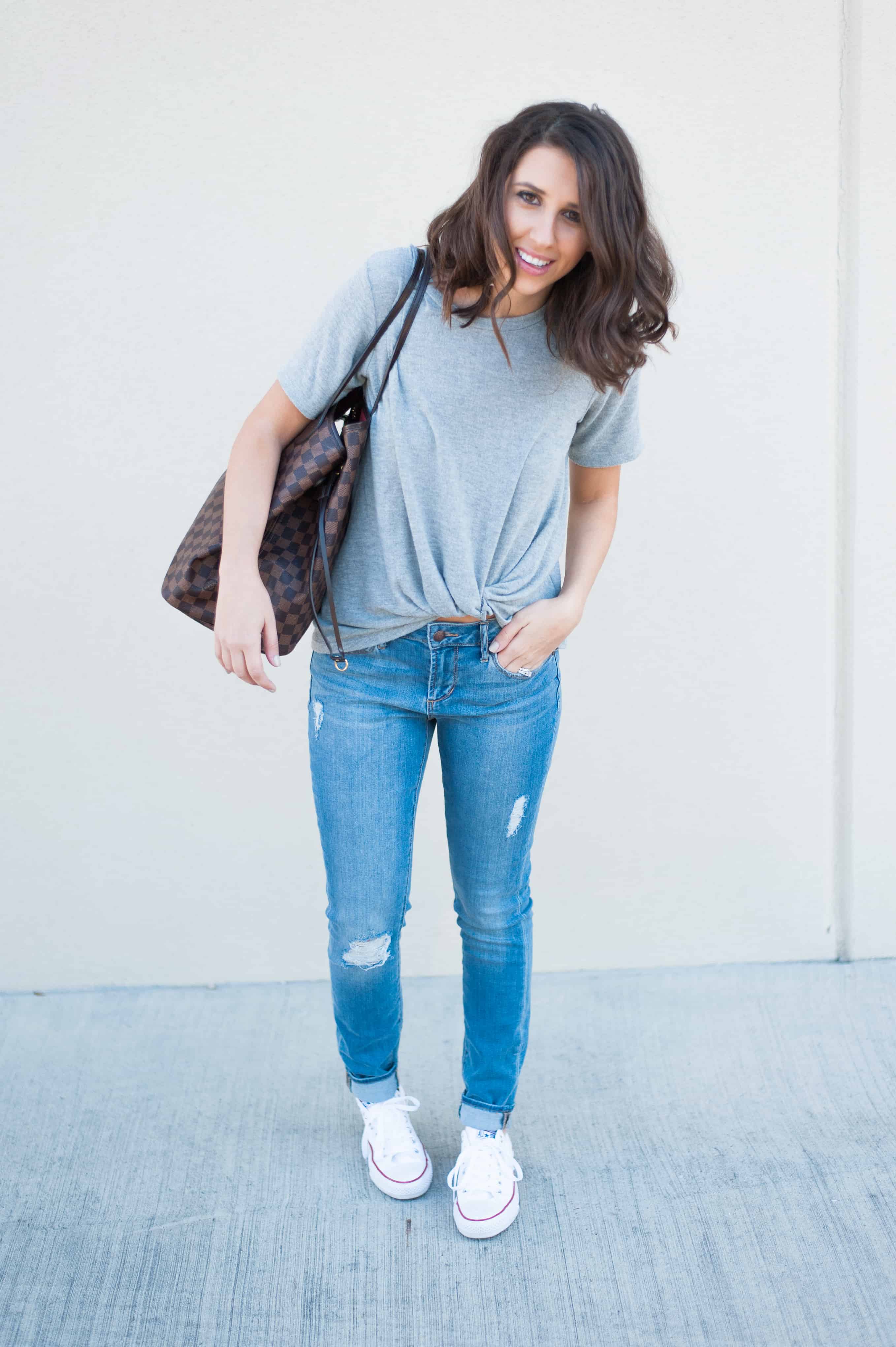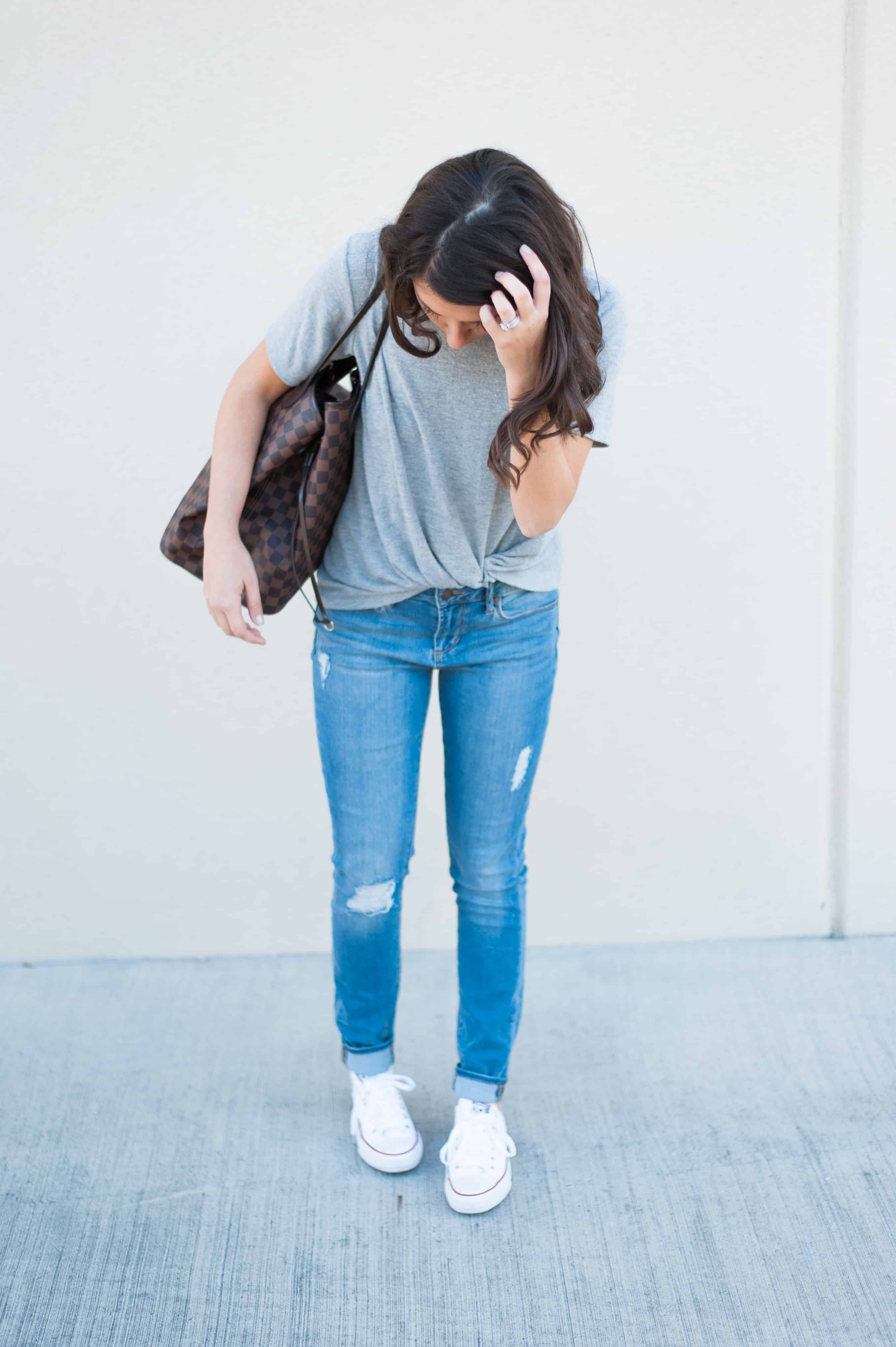 Knot Tee: June & Hudson (few sizes left so similar here) | Jeans: Articles of Society | Shoes: Converse
First, these jeans are probably the softest jeans I will ever own. Ah they are so stretchy and true to size under $60. This knot tee is perfect for on the go days yet wanting to look like you somewhat tried. It has limited sizes left so I would recommend looking at this option as well that comes in different colors. The knot of the tee also gives the look an accessory so accessorizing is not a must. I usually don't accessorize way to much anyway but especially on the go days like this look was shot on!
Ok I want your feedback if you all prefer the text in the middle of the photos or underneath? I personally like it at the bottom when I am done scrolling through all the photos but I have read pros and cons to each so I am asking YOU. I tried in between post here for an example of what I am talking about.  I would love to hear back in the comments what you prefer because this little page of mine is for all of YOU out there that take the time to read it daily and who I am SO grateful for.