Hurricane Harvey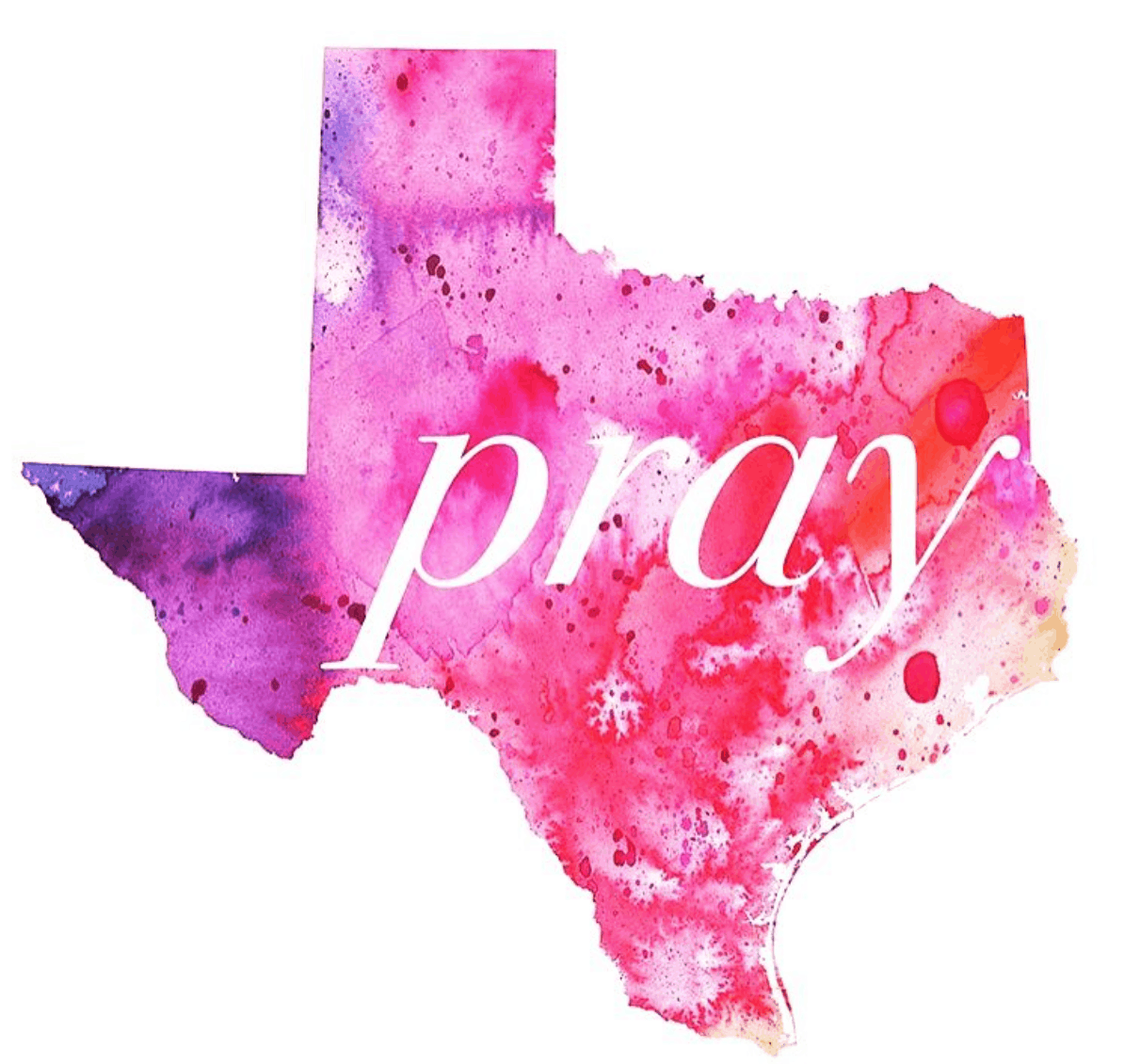 Hey y'all, I just wanted to keep you updated with Hurricane Harvey here in Houston. Majority of Houston has been effected by the flood and it breaks my heart. So many of our friends, family, and the community of Houston have had their houses flooded and needed to evacuate. We currently have a friend who is all alone with no power, a low battery, and stuck in a flood zone. Majority of my families homes are asking to be evacuated. All the photos and stories that we have heard over the last 72 hours have been devastating. I have had tears all day watching the news and seeing photos on Facebook of unbelievable sights.
Thank you for all the sweet messages checking up on us. We are safe and sound, but sadly many of our friends have not been as fortunate. It has been beautiful to watch Houston come together and help one another in a time of need. A few of you have asked how you can help and I wanted to share:
The power of prayer, y'all! Prayer is so strong and the Lord is in control! Not only for Houston, but for Texas in general and what Hurricane Harvey's next move is. Also pray for the levee's that will continue to hold the water and not overflow.

"But when I am afraid, I will put my trust in you. I praise God for what he has promised. I trust in God, so why should I be afraid?" Psalm 56:3

There are a few organizations starting fundraisers because Houston and homes will need to be repaired after this is all over:

American Red Cross

text HARVEY to 90999 to make a $10 donation (will add to your phone bill)
call 1-800-RED CROSS

JJ Watt Houston Flood Relief

Houston Texans football player JJ Watt has started a fundraiser of his own #lovehim

@mv_emergencyroom is accepting donations for individuals at GRB convention center . The ER Doctors at MVER have been donating their time to aide those who need medical attention and want to give back to those who lost everything . Please spread the word, anything helps! www.memorialvillageer.com 14520 Memorial Dr.Houston TX,77079
I saw this chain that was going around on Facebook that I thought was helpful:
For my non-Houston friends- to help you understand the devastation:
Houston is huge.
The greater metropolitan area is circled by the Grand Parkway – which is 170 miles long. That makes the area of the circle inside the Grand Parkway over 2200 sq. miles.
2200 square miles of densely habited, urban and suburban, areas is flooded.
Imagine if the entire state of Delaware, with twice the population of Manhattan, was under water.
That's Houston.
It's still raining.