How to Wear a Poncho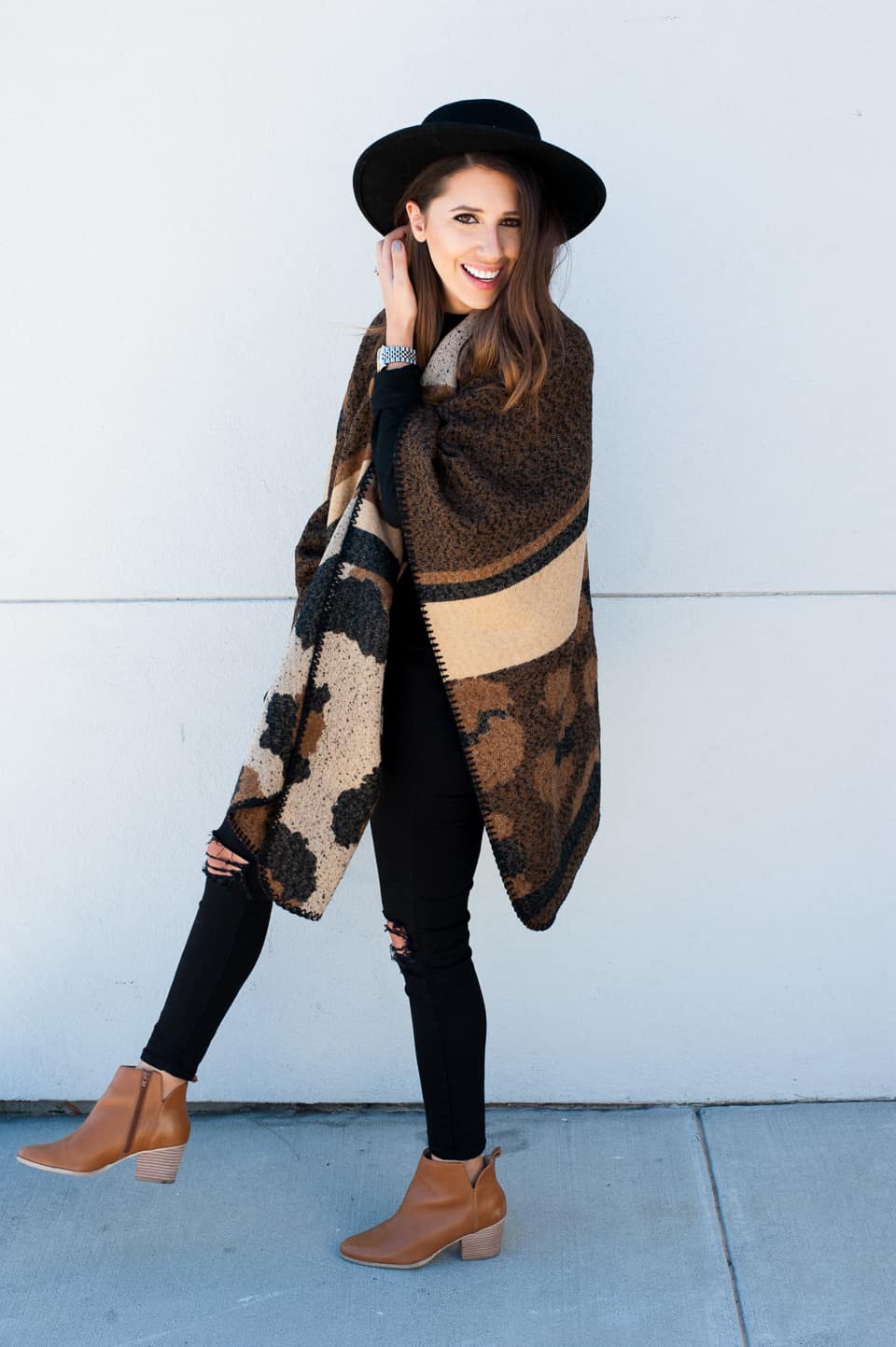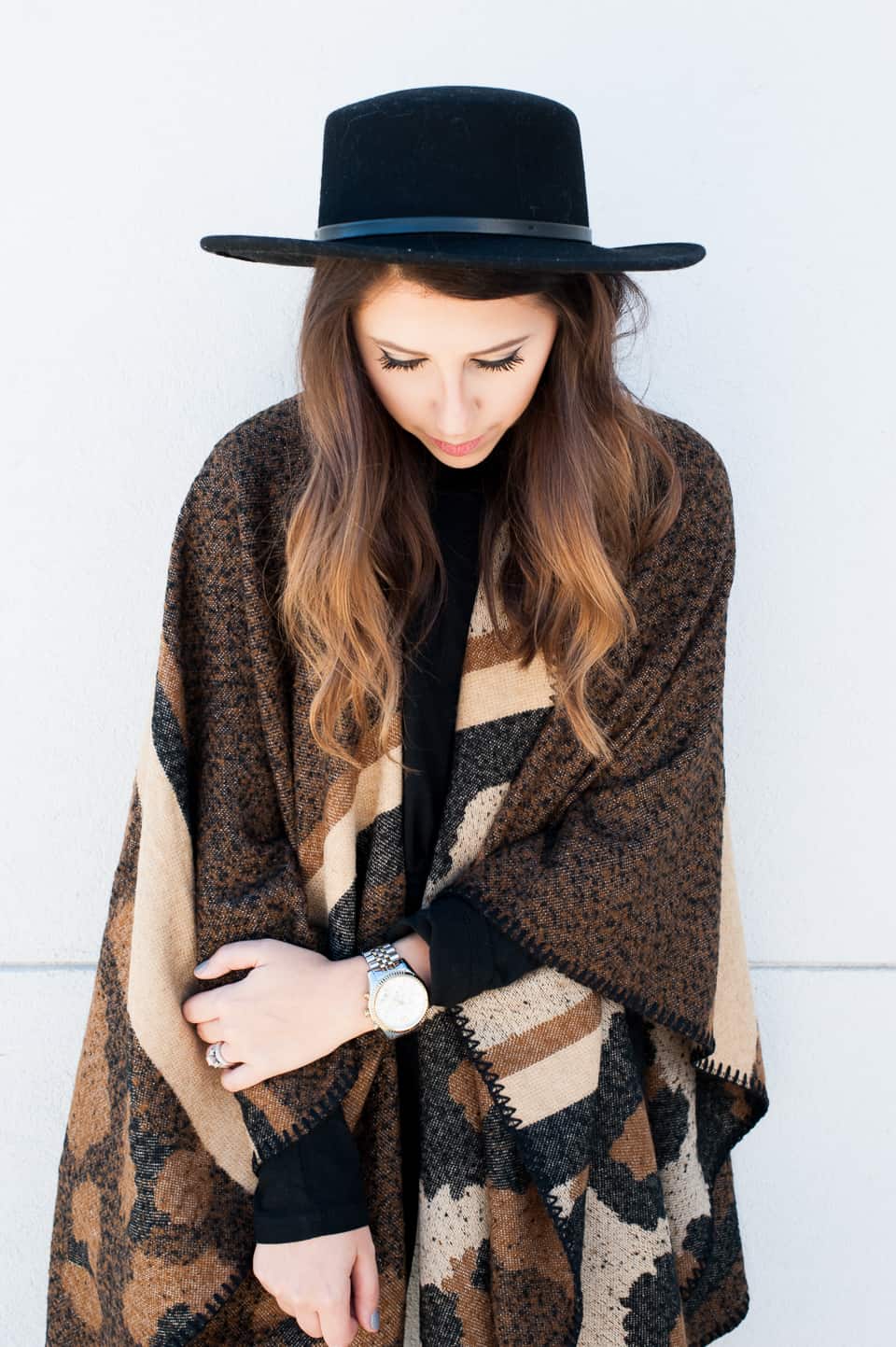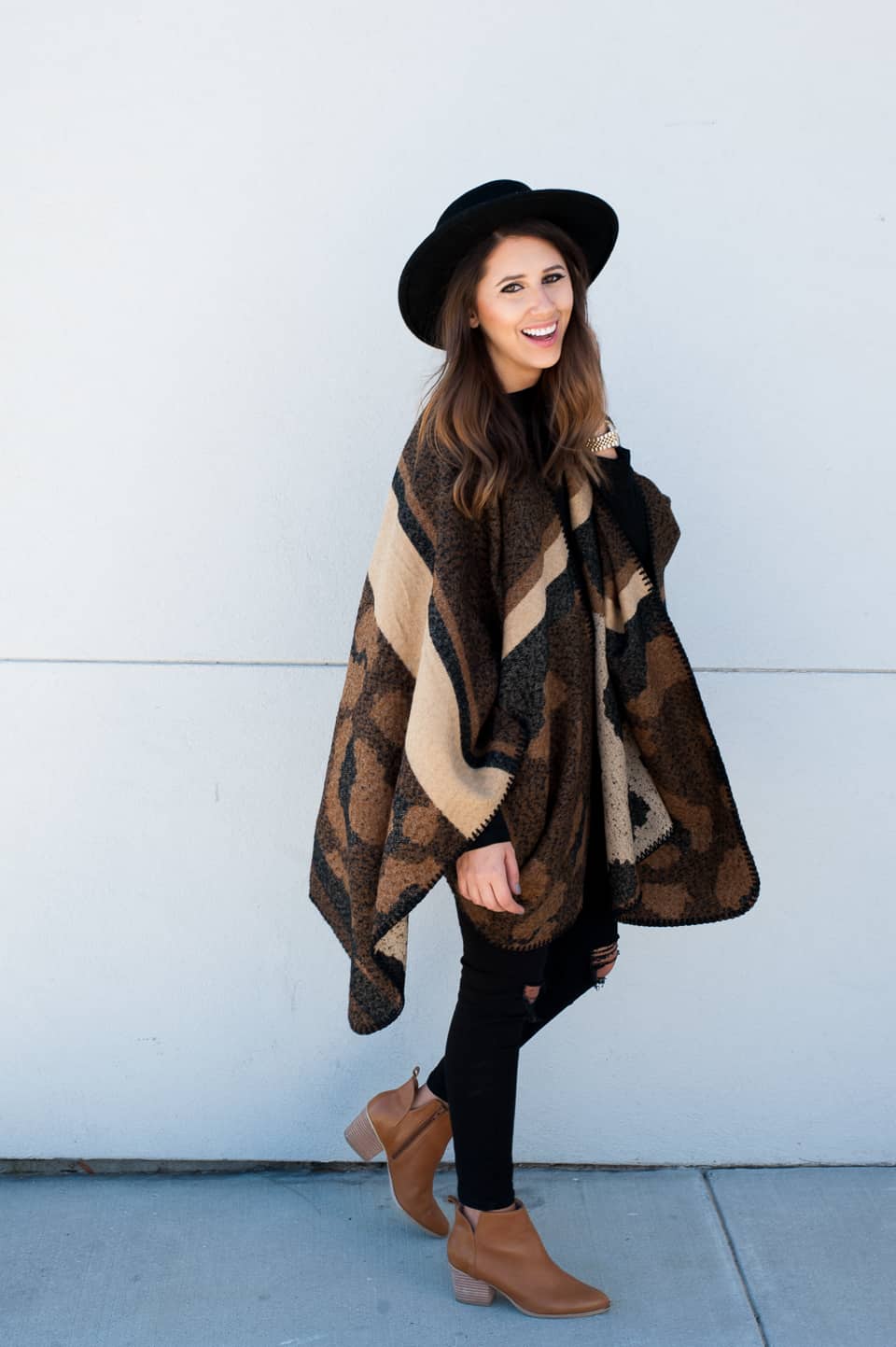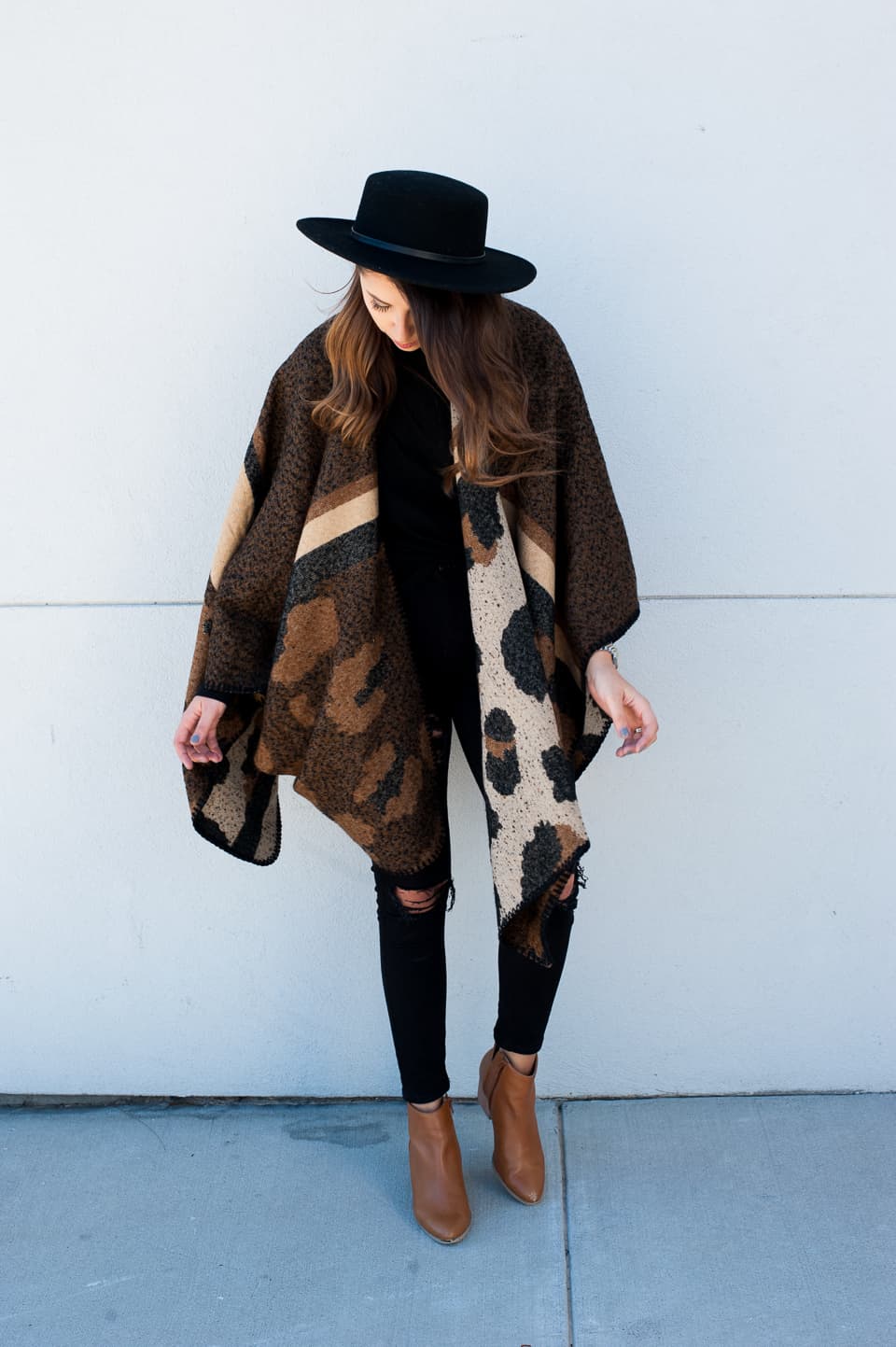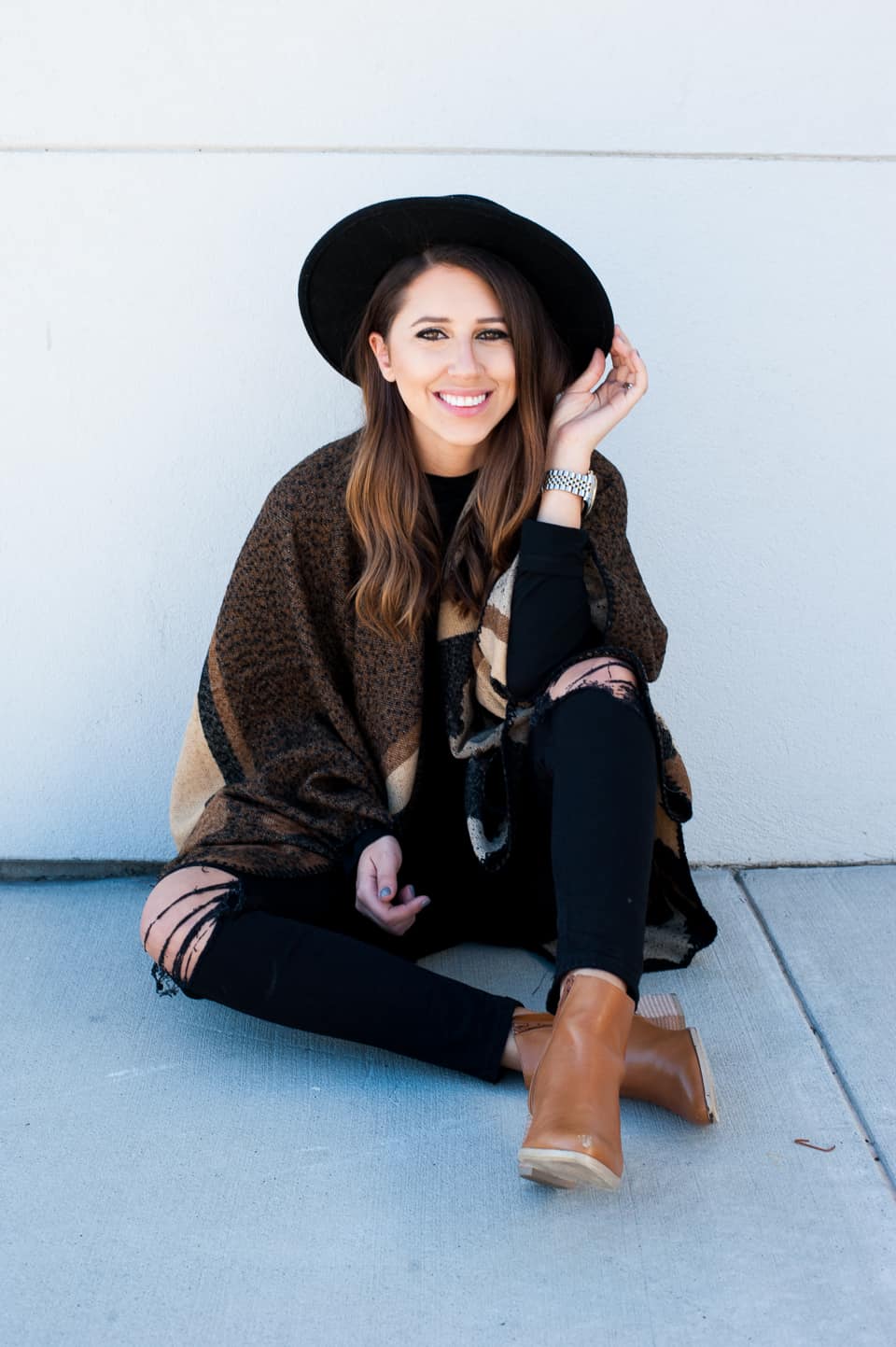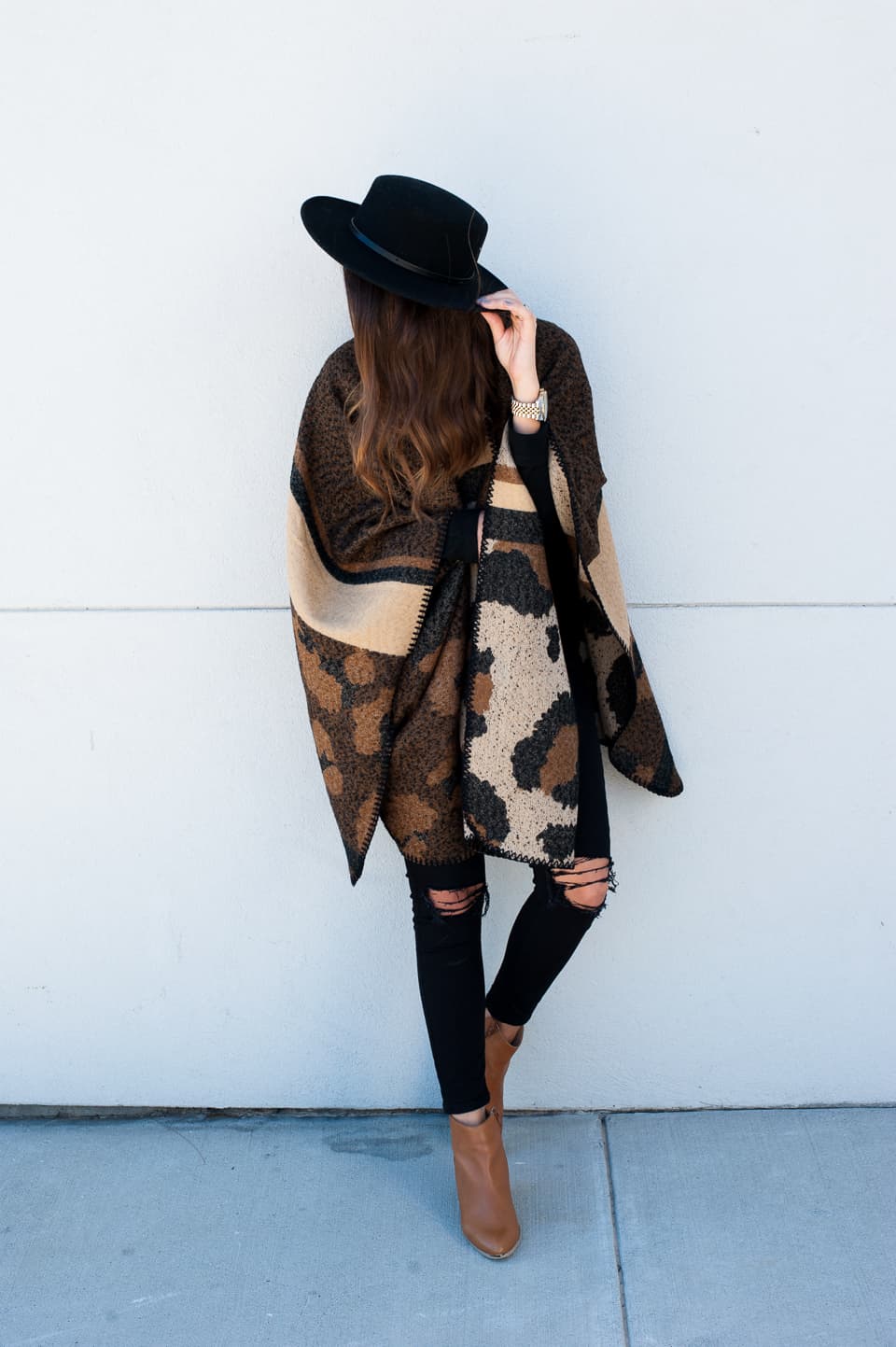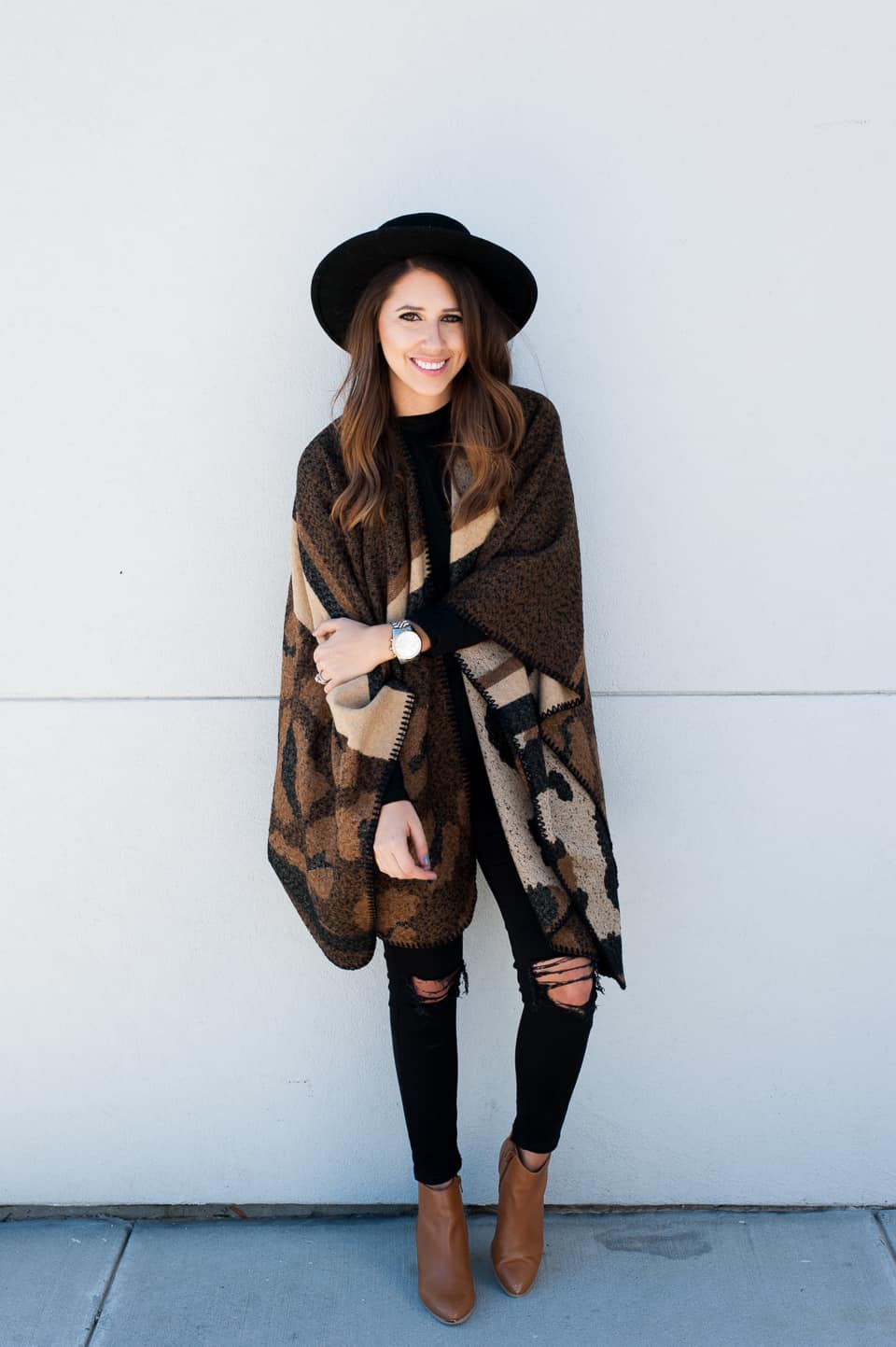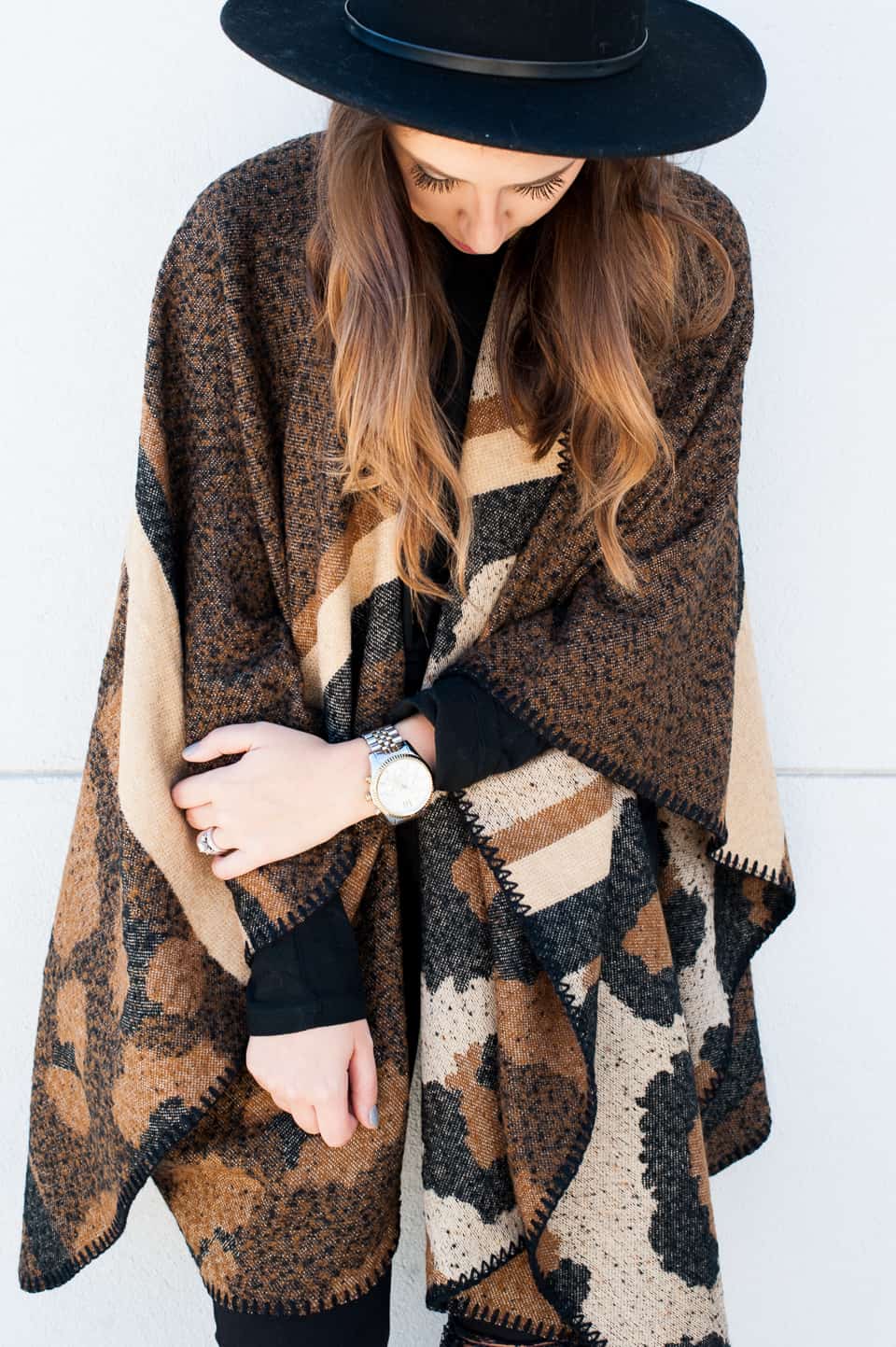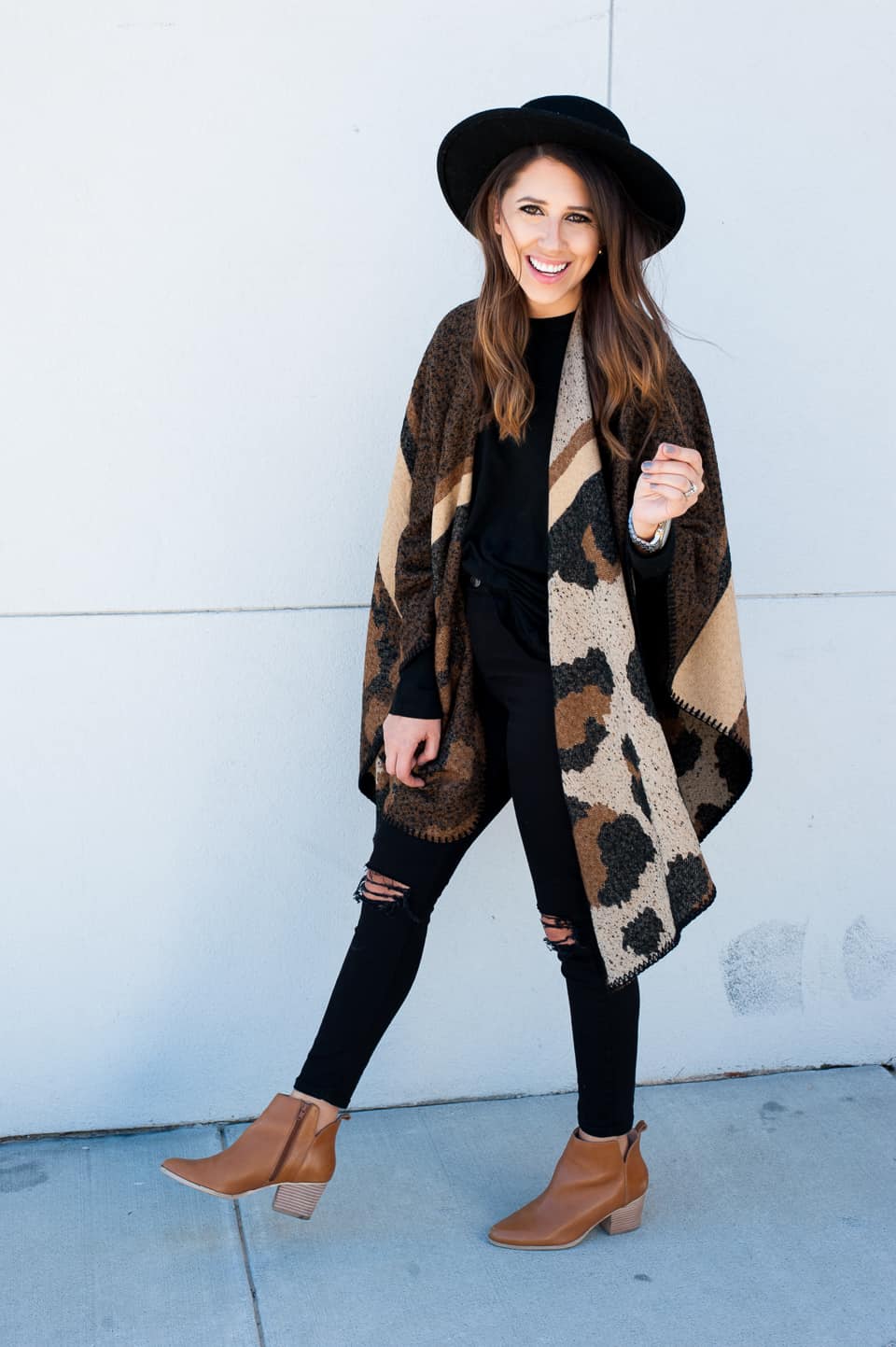 Cape: La Double 7 | Denim: Topshop | Shoes: Sole Society (similar) | Tee: BP. | Hat: Sole Society (sale) | Watch: Micheal Kors
I wanted to briefly touch on how to wear a poncho / cape / whatever you want to call it! Ponchos are my absolute favorite thing to wear in the winter since I practically am wearing a blanket out in public, yet it's socially acceptable. Sometimes wearing a poncho can make you feel frumpy so that is what I want to prevent with a few tips below:
Start with a base color. Like styled above, I went for a black base color since the leopard print had black in it!
Wear it with a LBD. Dresses and capes can really make a statement but make sure your dress is a body con or tighter fit dress! Some ponchos are super long and can be worn as a dress instead too.
Add a belt. Sometimes the material just gets too much but adding a belt makes the perfect accessory and adds to the hourglass figure you maybe missing.
For shoes you can wear booties or go for the over the knee boots. Both are great options depending on your base!
Capes are my absolute favorite piece to travel with and when I saw this one for under $40, I knew I had to grab it! The best part is its versatility, since its reversible, giving you two options! I think ponchos are also such a great gift this time of year since they are one size fits all. I know a few of you are looking for black denim this time of year and I have worn these black ripped denim for the past 4 days and I am obsessed. I love how ripped they are and I have received countless compliments on them. Be sure to size up 1 or 2 sizes! && I can't forget these basic long sleeve tees for a steal. Oh hats also on sale and would make a good gift too!
I wanted to thank you all who entered our fun giveaway over the weekend. We both are so grateful and we are so excited to announce @charisefarmer as the winner. Please email [email protected] to claim your prize before 12/12 11:00PM CST. We will redraw tomorrow if we do not hear from Charise by then!