Holiday Codes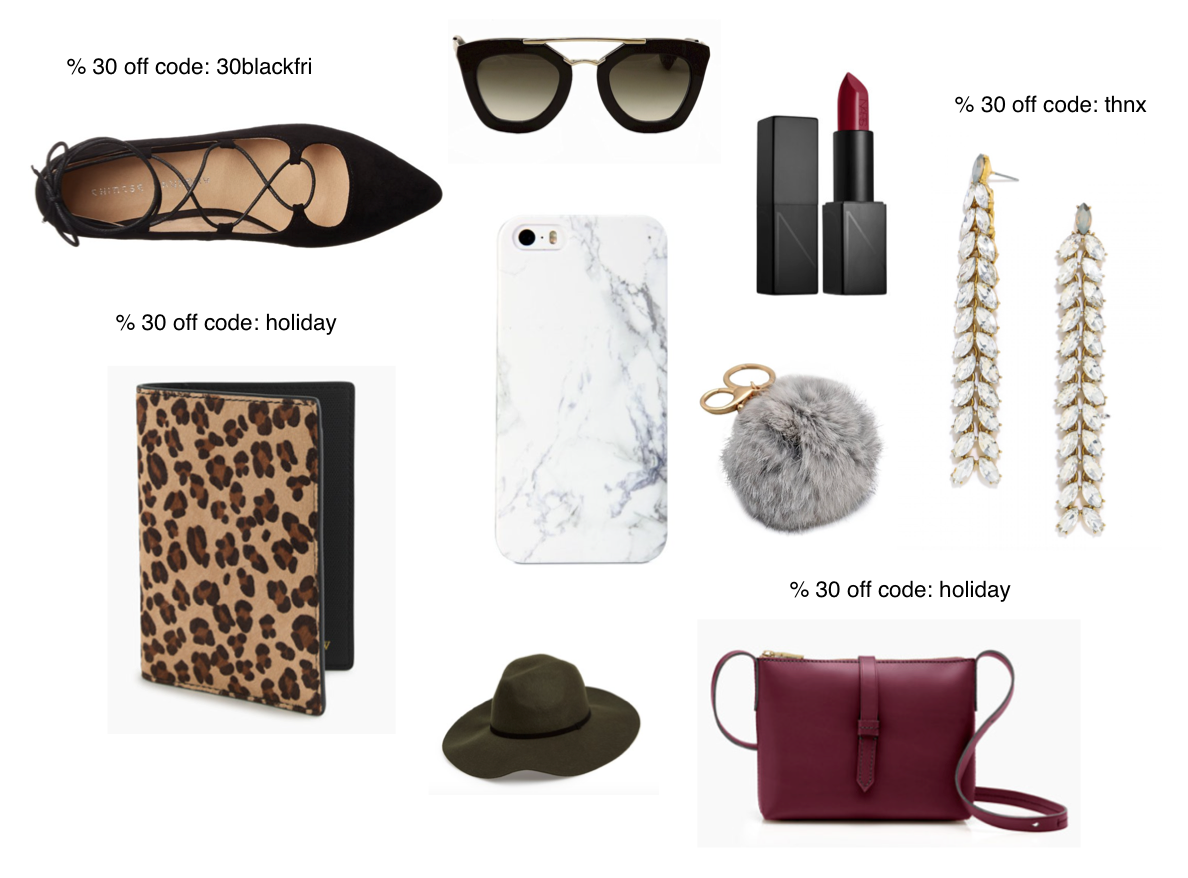 Flats: Chinese Laundry
Sunglasses: Prada
Lipstick: Audacious Lipstick
Earrings: Bauble Bar Benoit Drop
IPhone Case: White Marble
Passport Holder: JCrew
Hat: BP
Crossbody: JCrew
Fur ball: Miraclekoo (dupe super cheap)
Here is a little gift guide for those accessory lovers in your life that just have everything. These could be great stocking stuffers or secret santa gifts. Below you will find a list of all the codes and Black Friday deals I could find. Last night all the girl cousins got to get together and do our Black Friday shopping. It was the best night ever.
30% select clothing, shoes, accessories, jewelry and watches
11/26-27 Code: 30blackfri
20% off entire purchase
11/27-29 Code: workit
50% sweaters + 40% everything else
11/26-27 Code: brfriday
30% off order
Code: thnx
20% off extra
11/27 Code: blk20
21% off your purchase
11/30 Code: rstyle21
40-30% off Code: holiday
50% -11/30 Code: todayonly
25% off entire purchase
11/25-30 Code: calmdown
Up to 60% off plus free shipping & returns
Code: holiday
30% off when you spend $250+
Code: thanks
Hope you enjoy the deals! Can't wait to see what you all find.