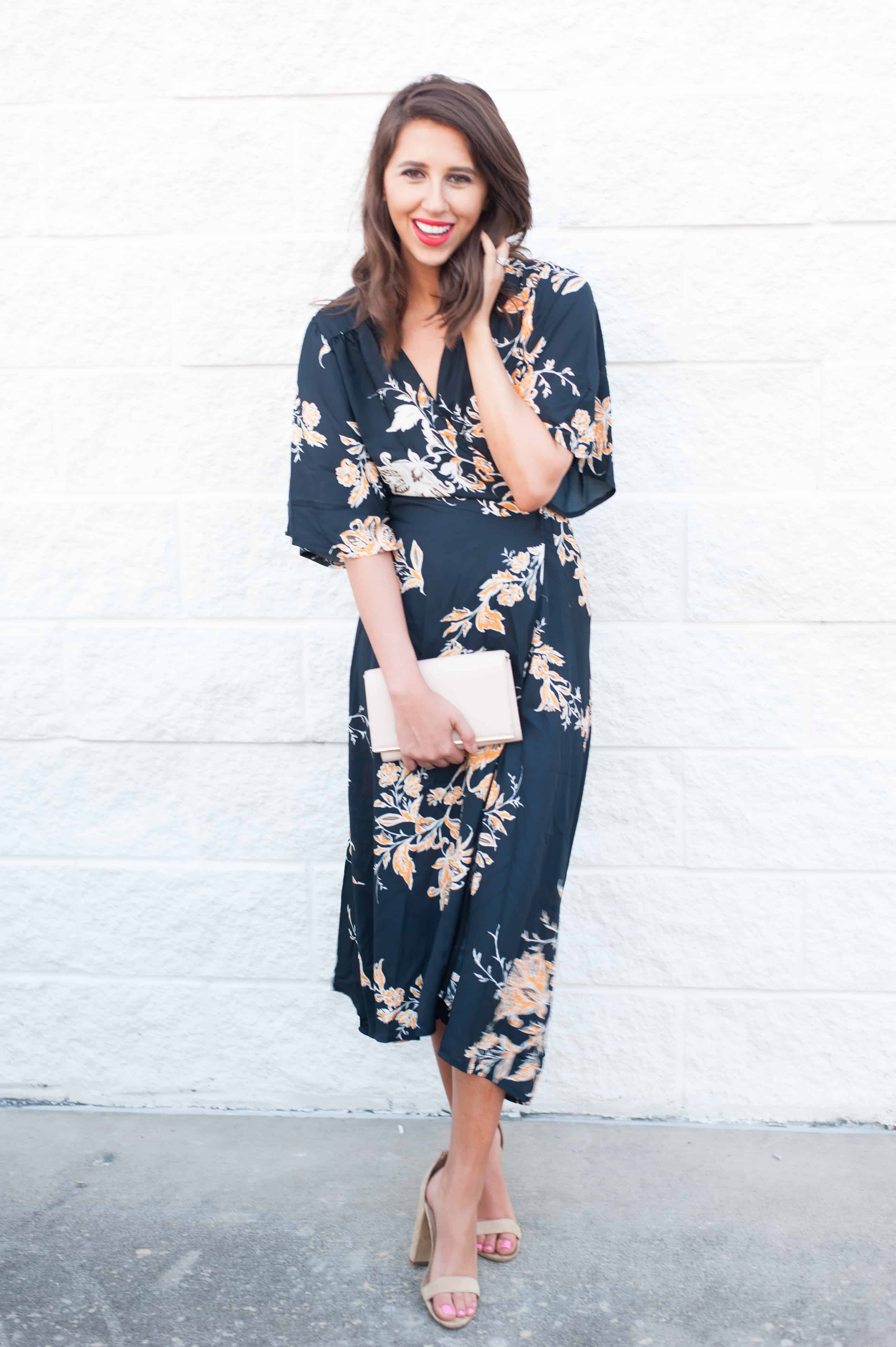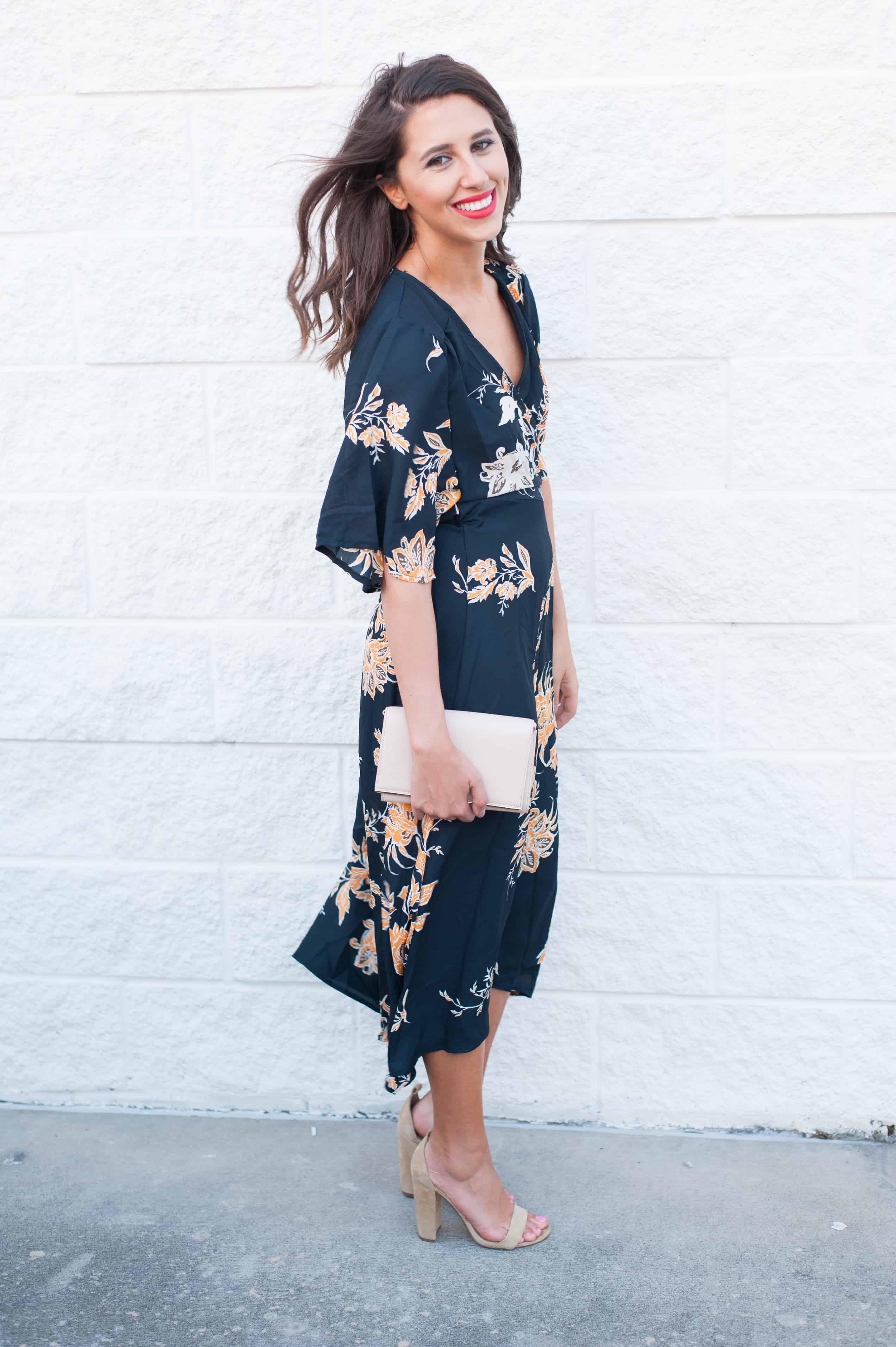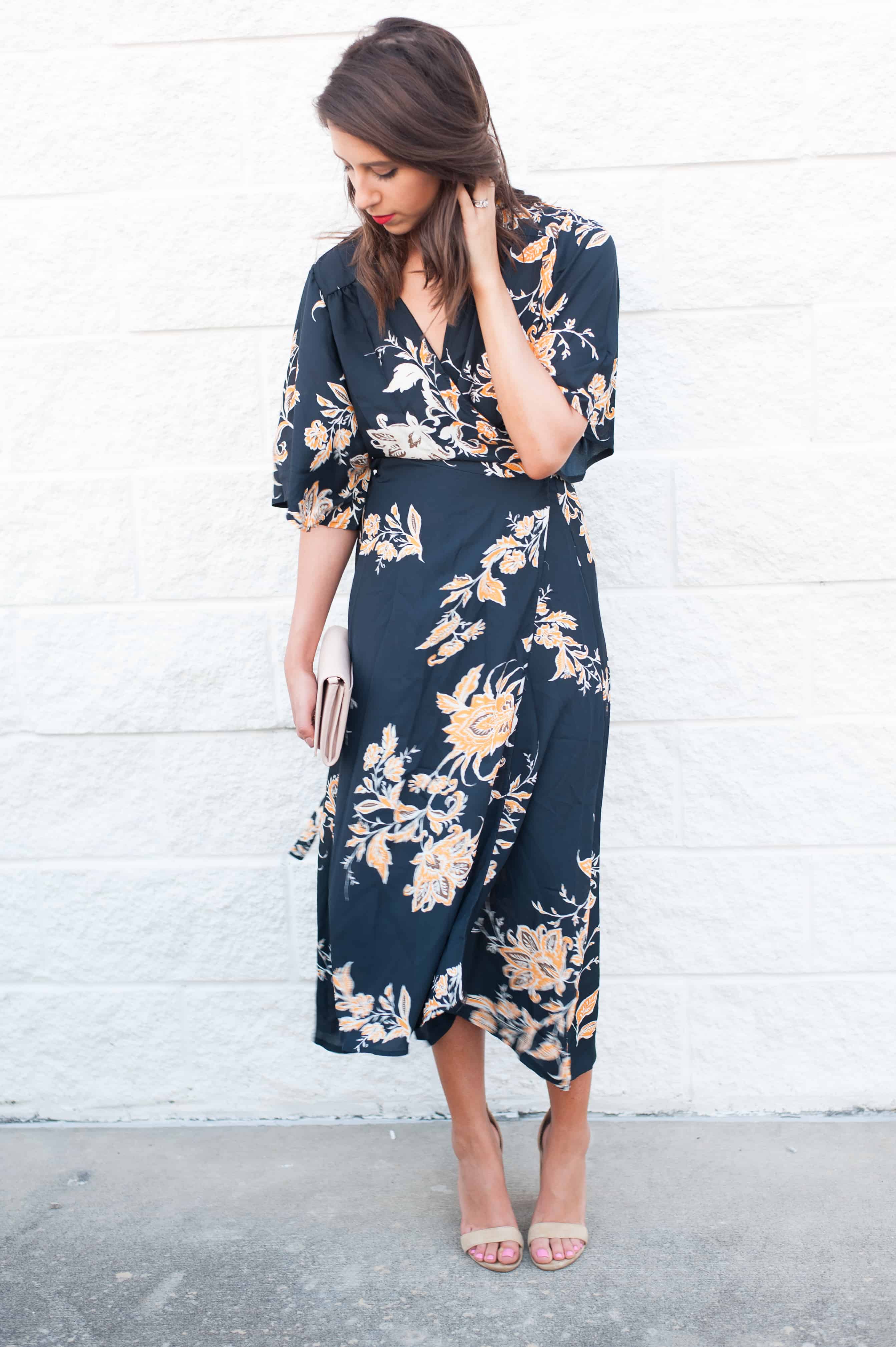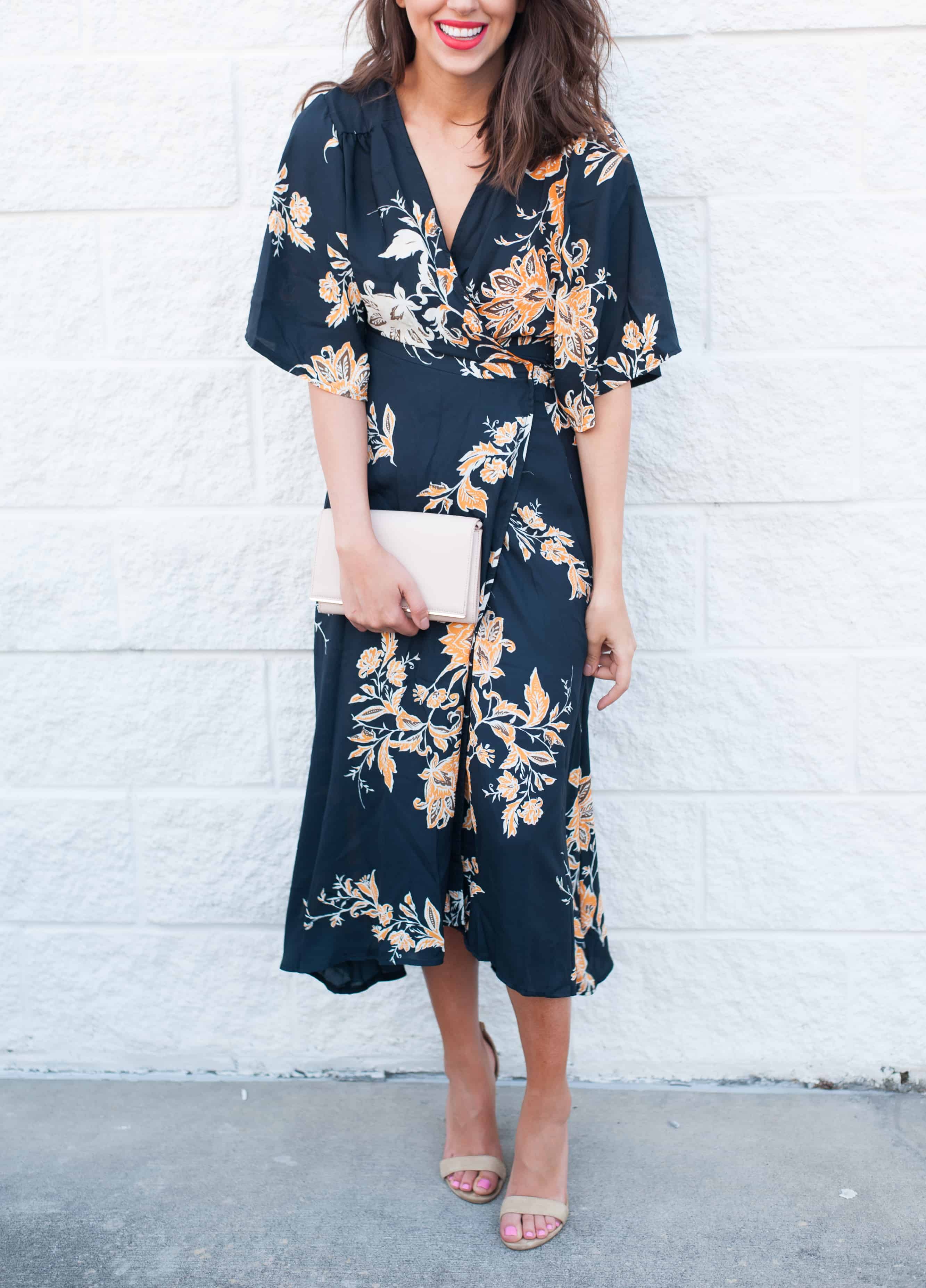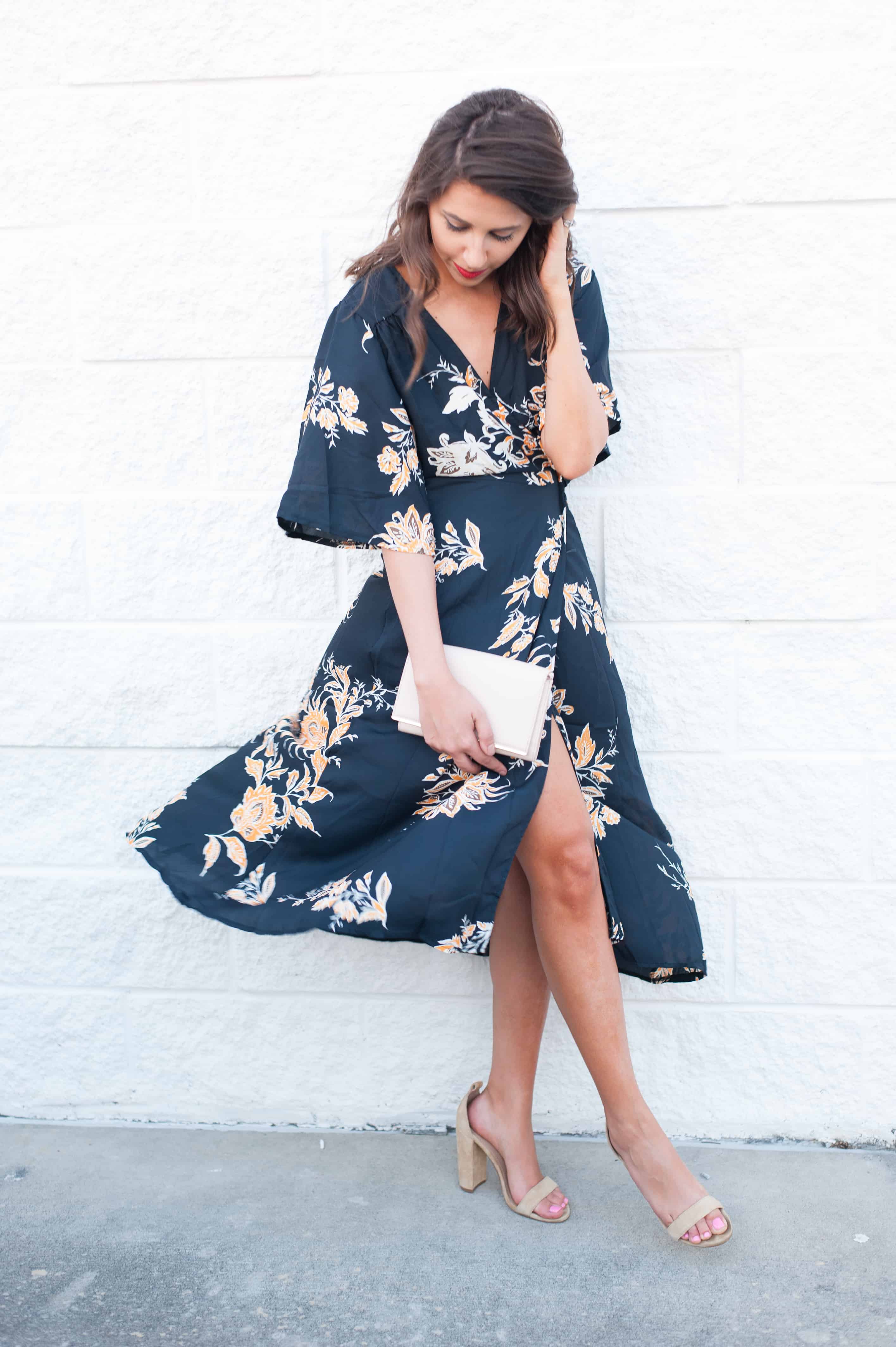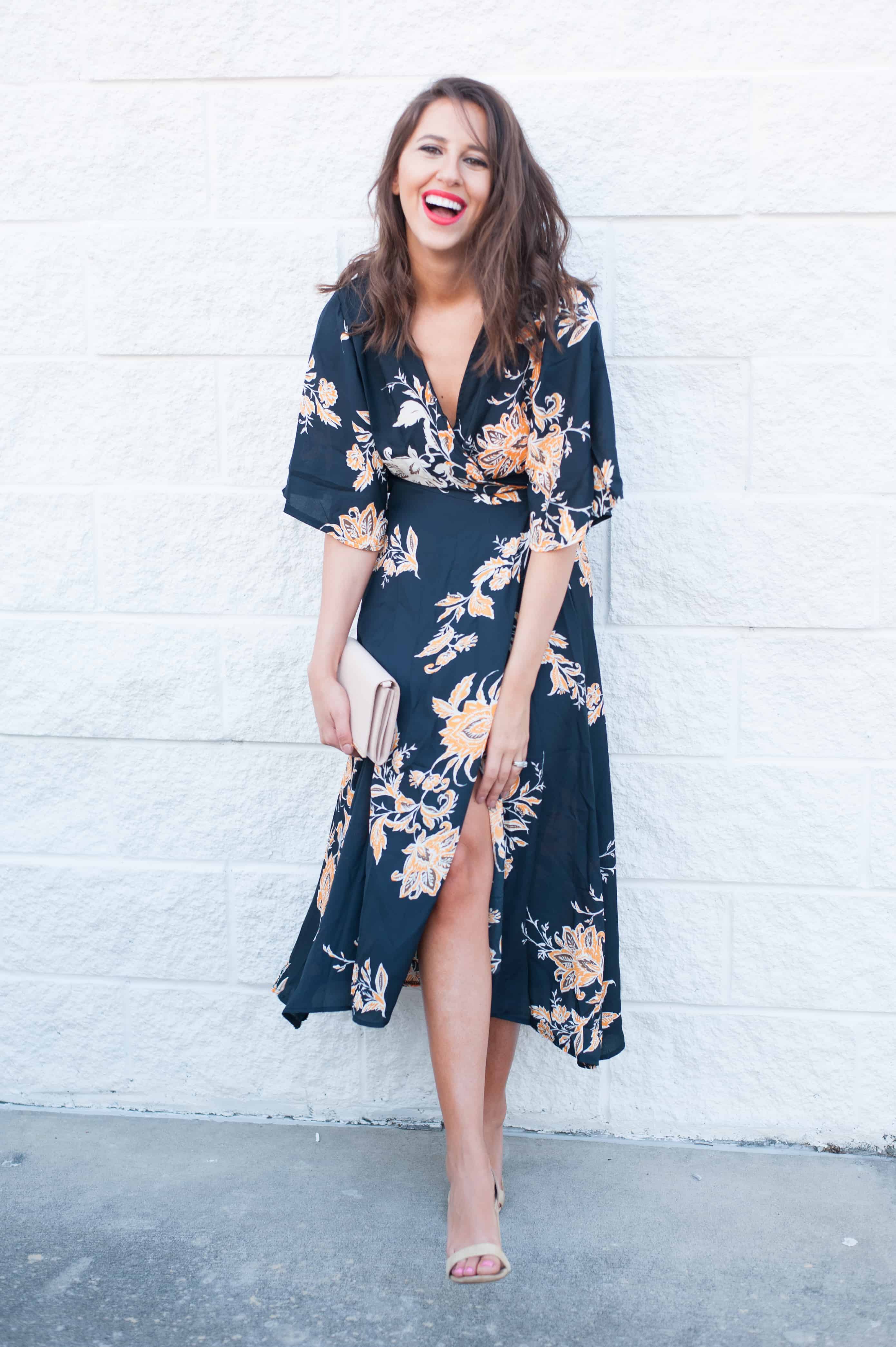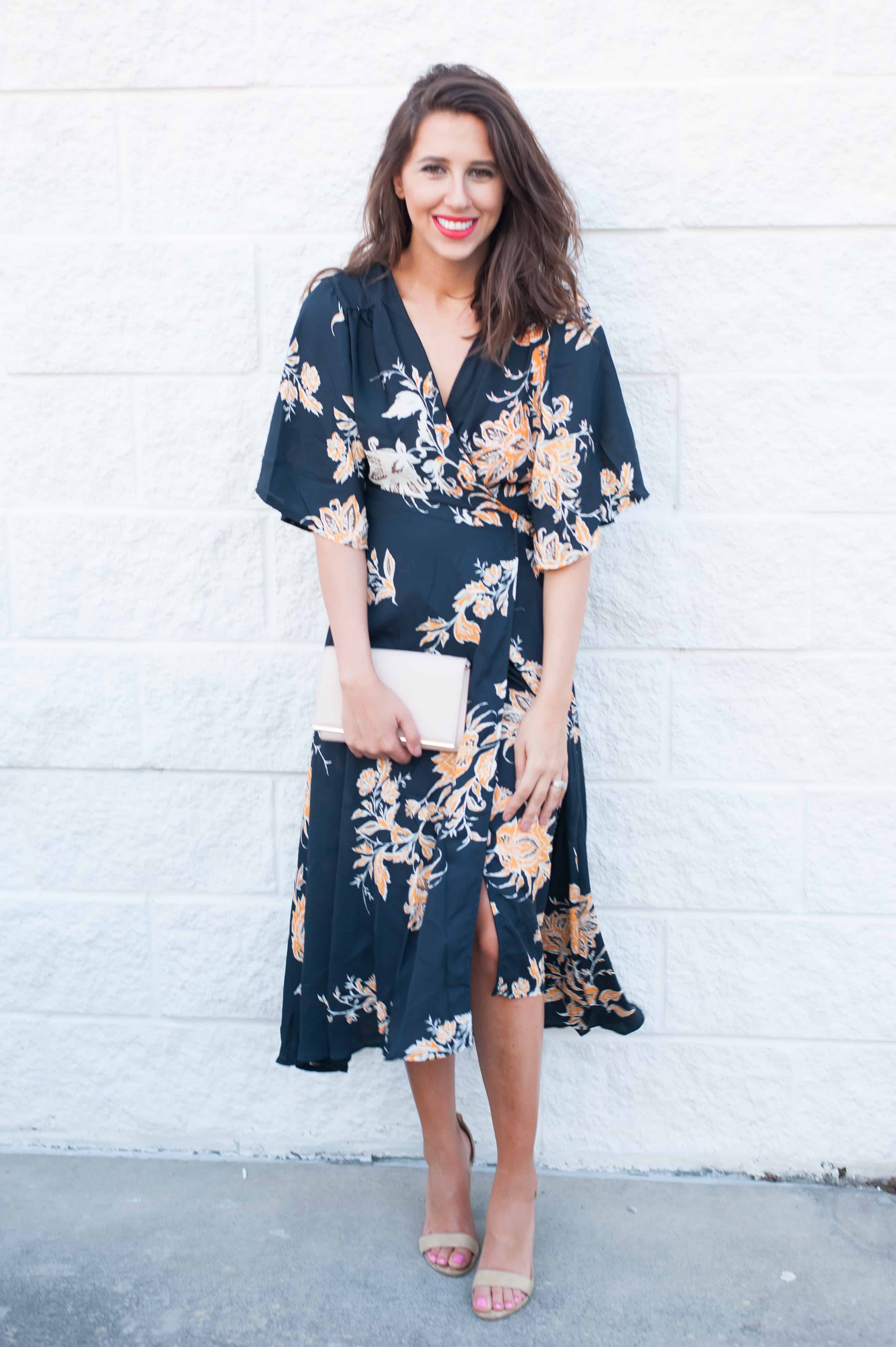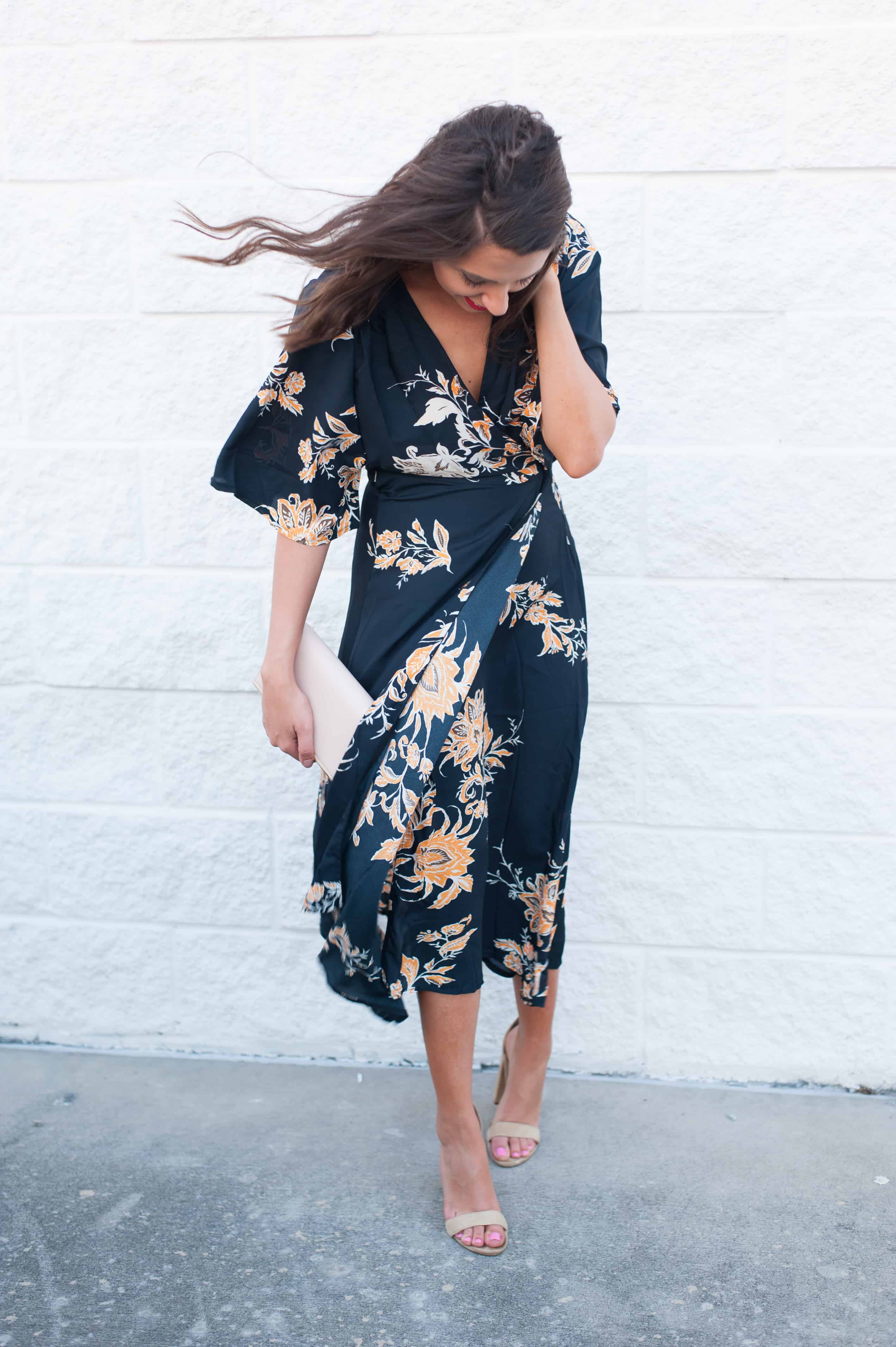 Floral Maxi: Shein | Shoes: Steve Madden 
How dreamy is this floral wrap dress and the price is even better. I posted about it last week when Like to Know It went down so I have had quite a few emails about it ( I love that I get emails from you all)! I absolutely love that this style is in trend right now because it literally feels like I am a wearing a robe in public. I found this wrap dress from an international company that has plenty of low cost clothing. I believe they do come from China so I would take into consideration the material and the time of shipping so it's a gamble. This dress is so soft and I am not lying when it's the definition of a robe. I do have to wear a slip since it is a little see through in day light.  I can't wait to order more of these wrap dresses so I can spend hot summer nights in them. They make me so happy 🙂 I also wore this dress after I got a spray tan earlier this week because again, it's a robe in public.
Happy Friday loves! This weekend we officially starts WEDDING season. Since I am a former wedding planner, I have a special love for weddings. I can't miss them and I get so honored to be invited to them that I MUST go. What are you lovelies up to tomorrow?