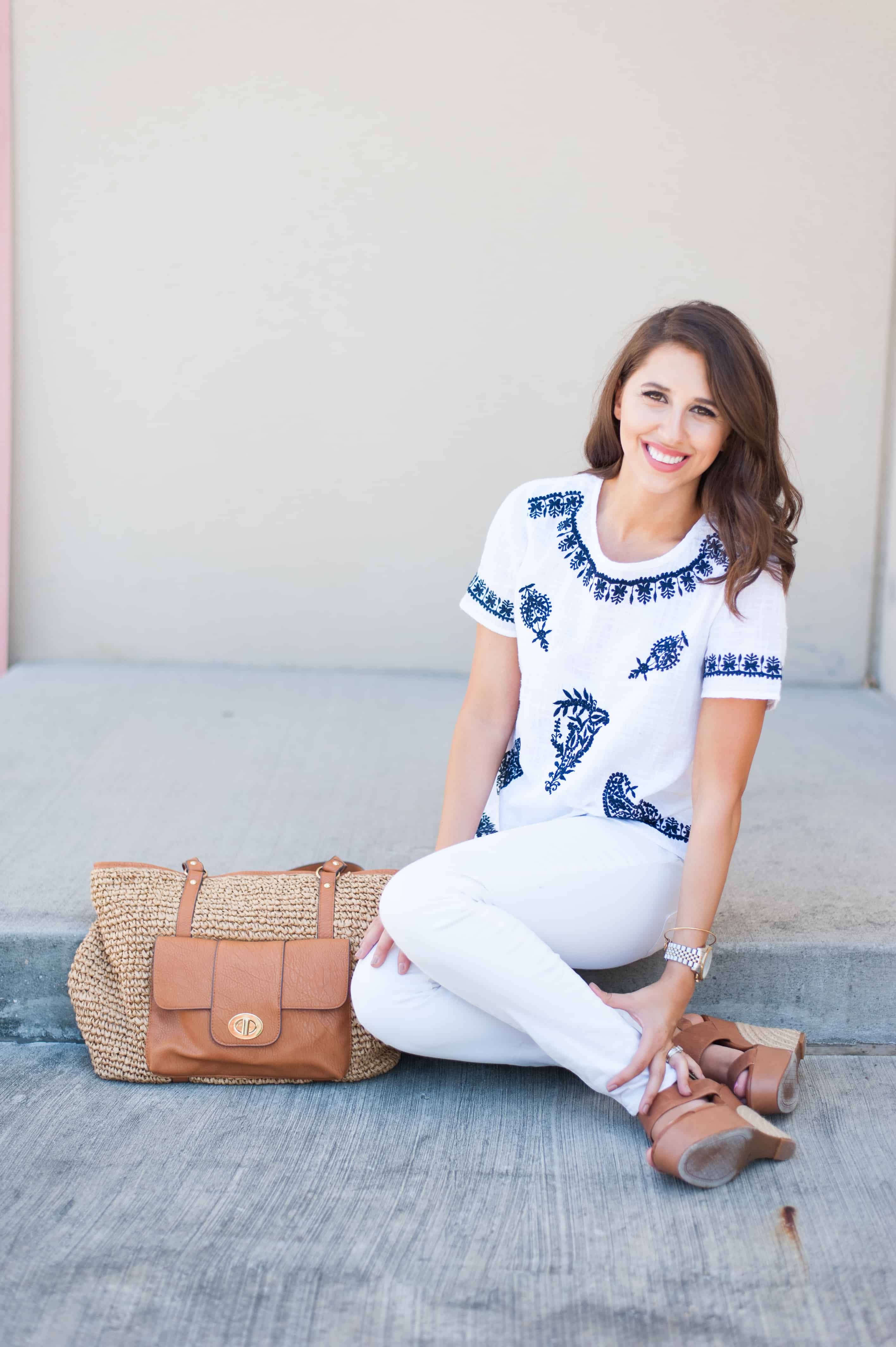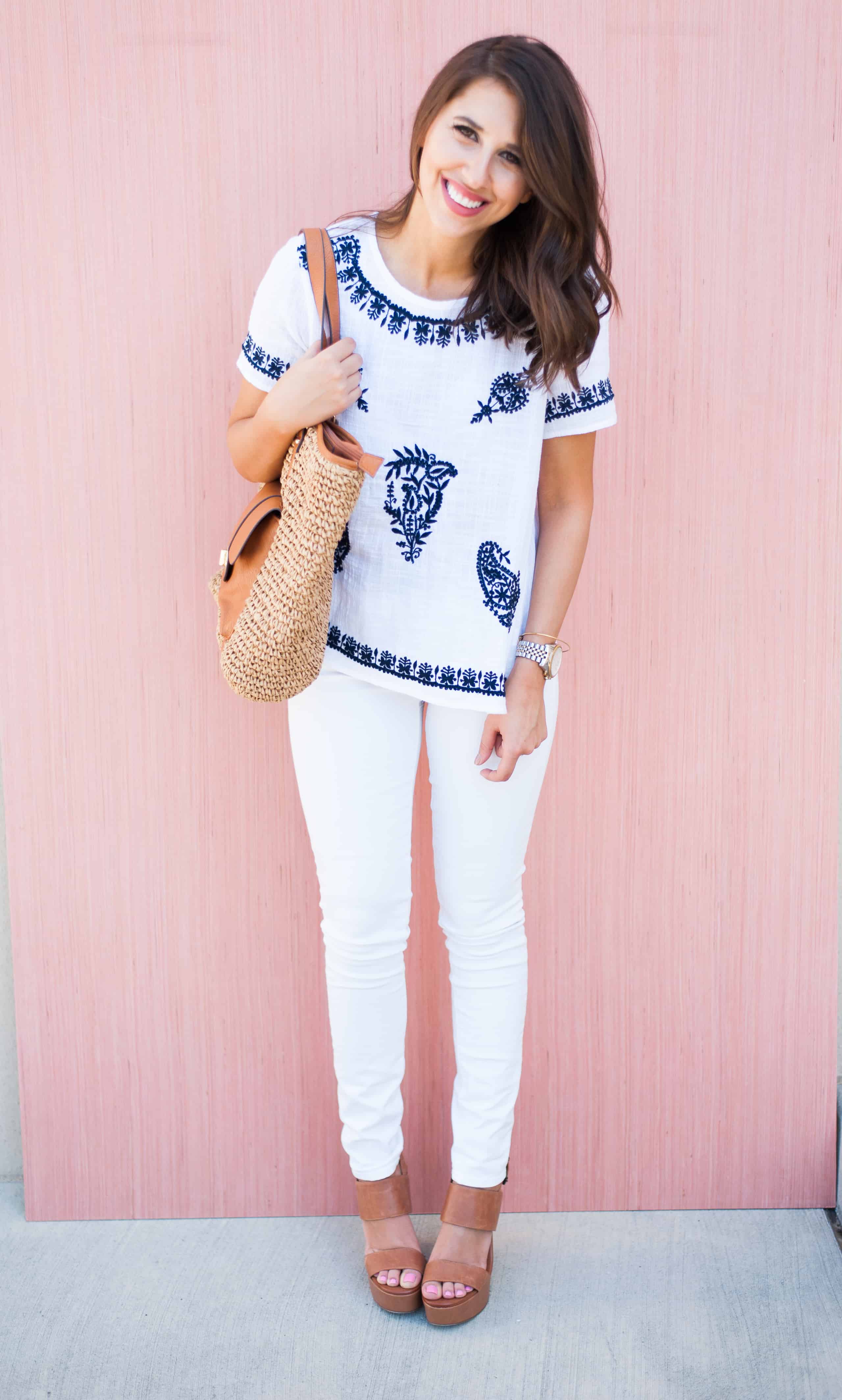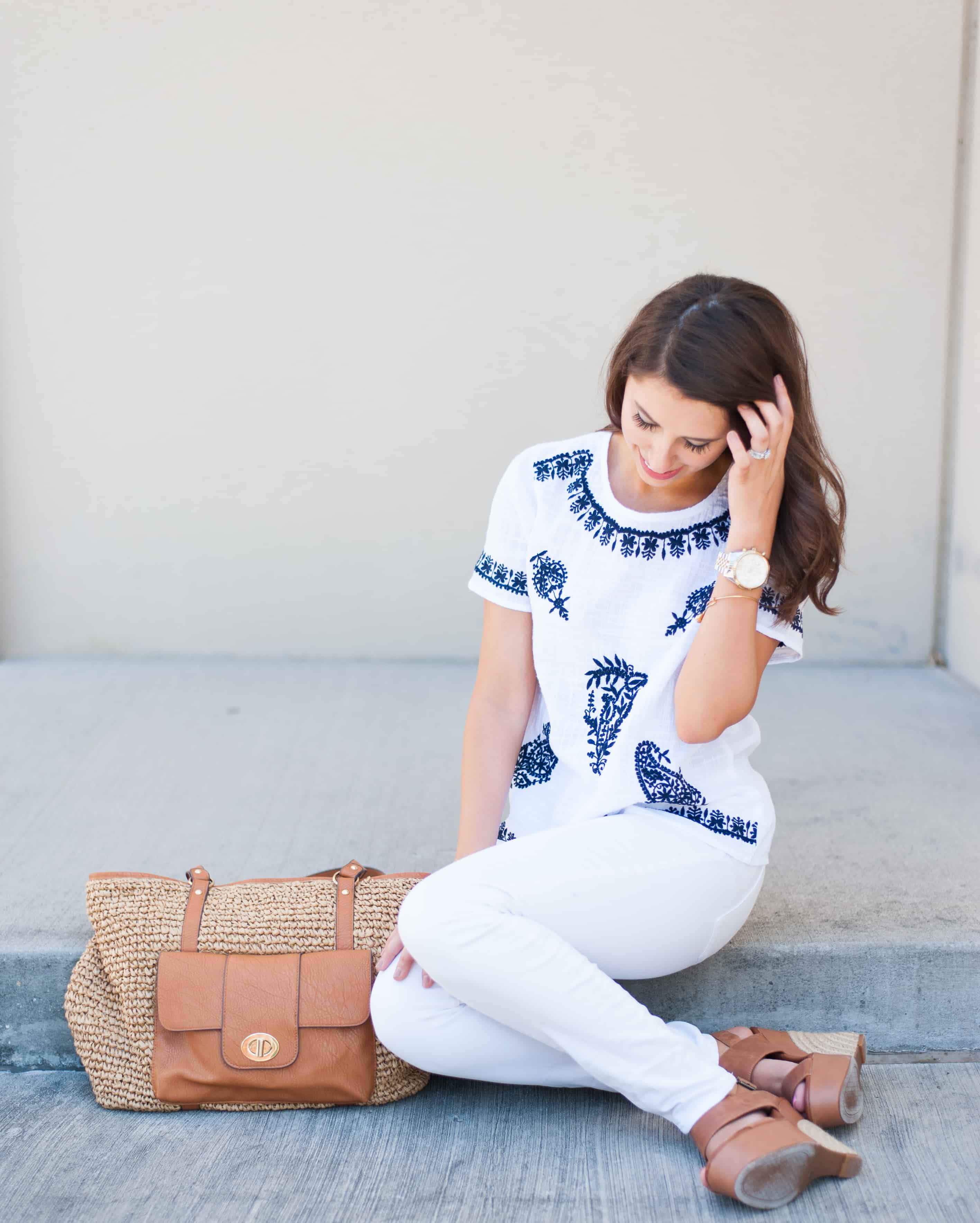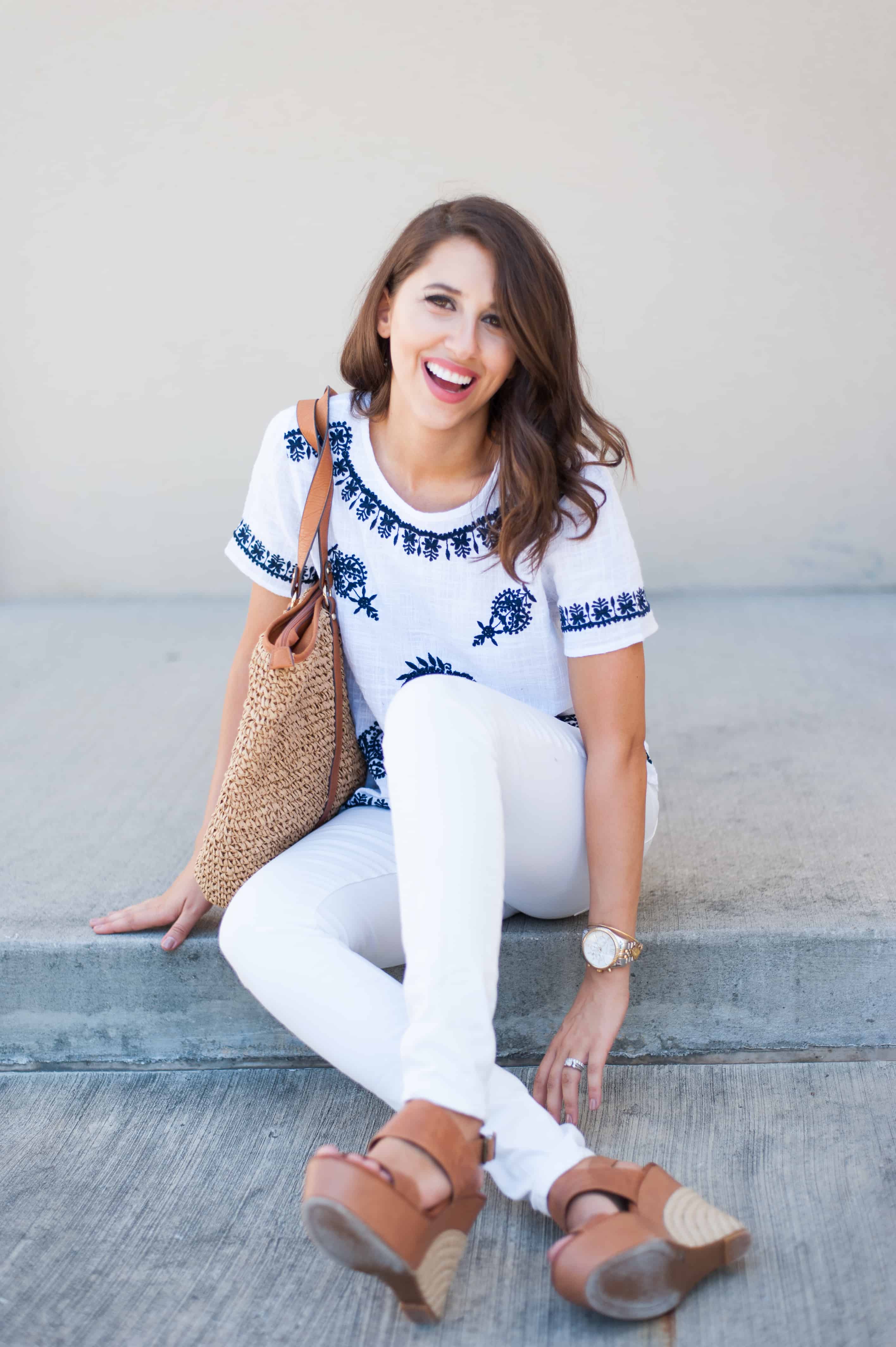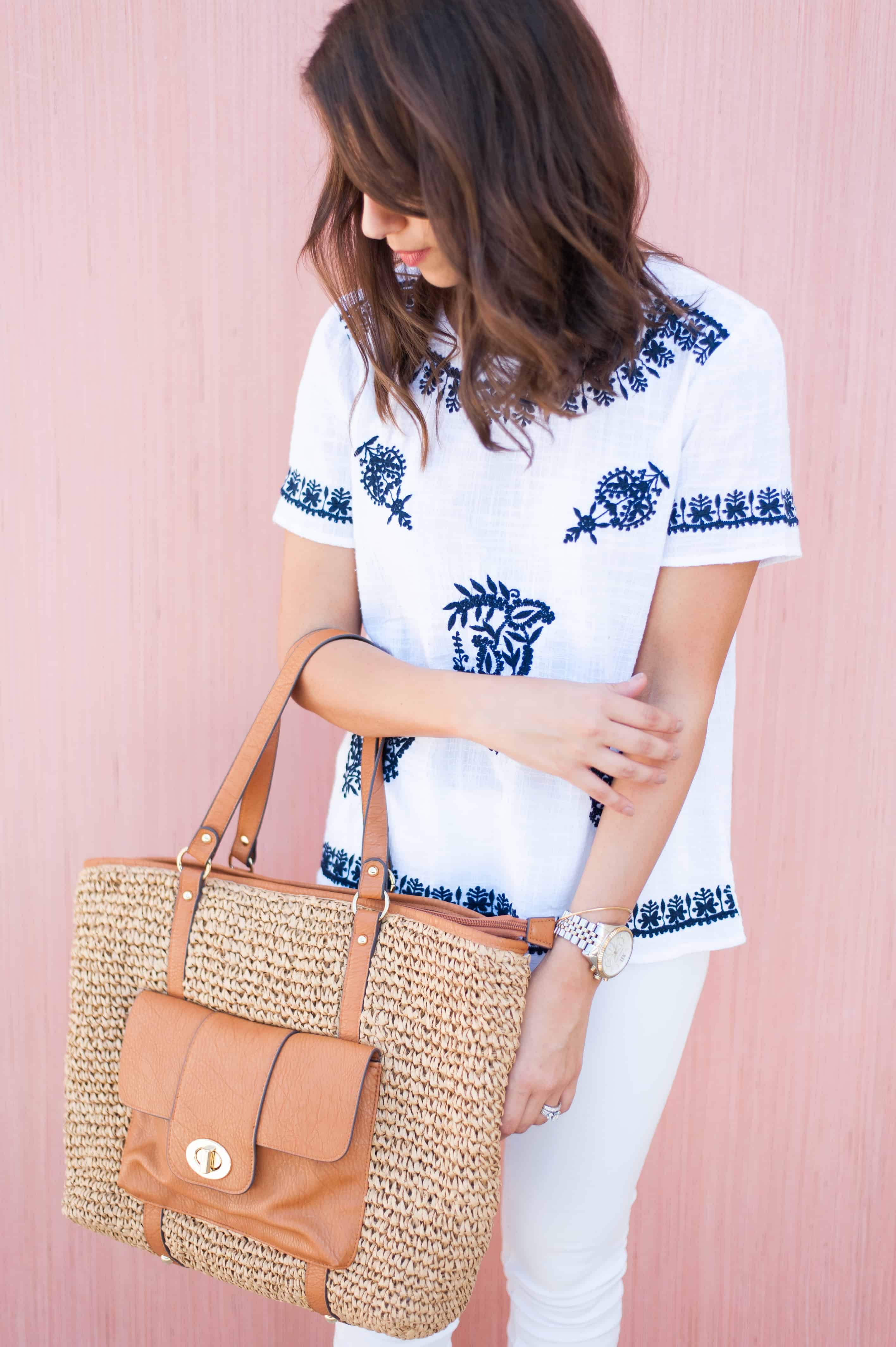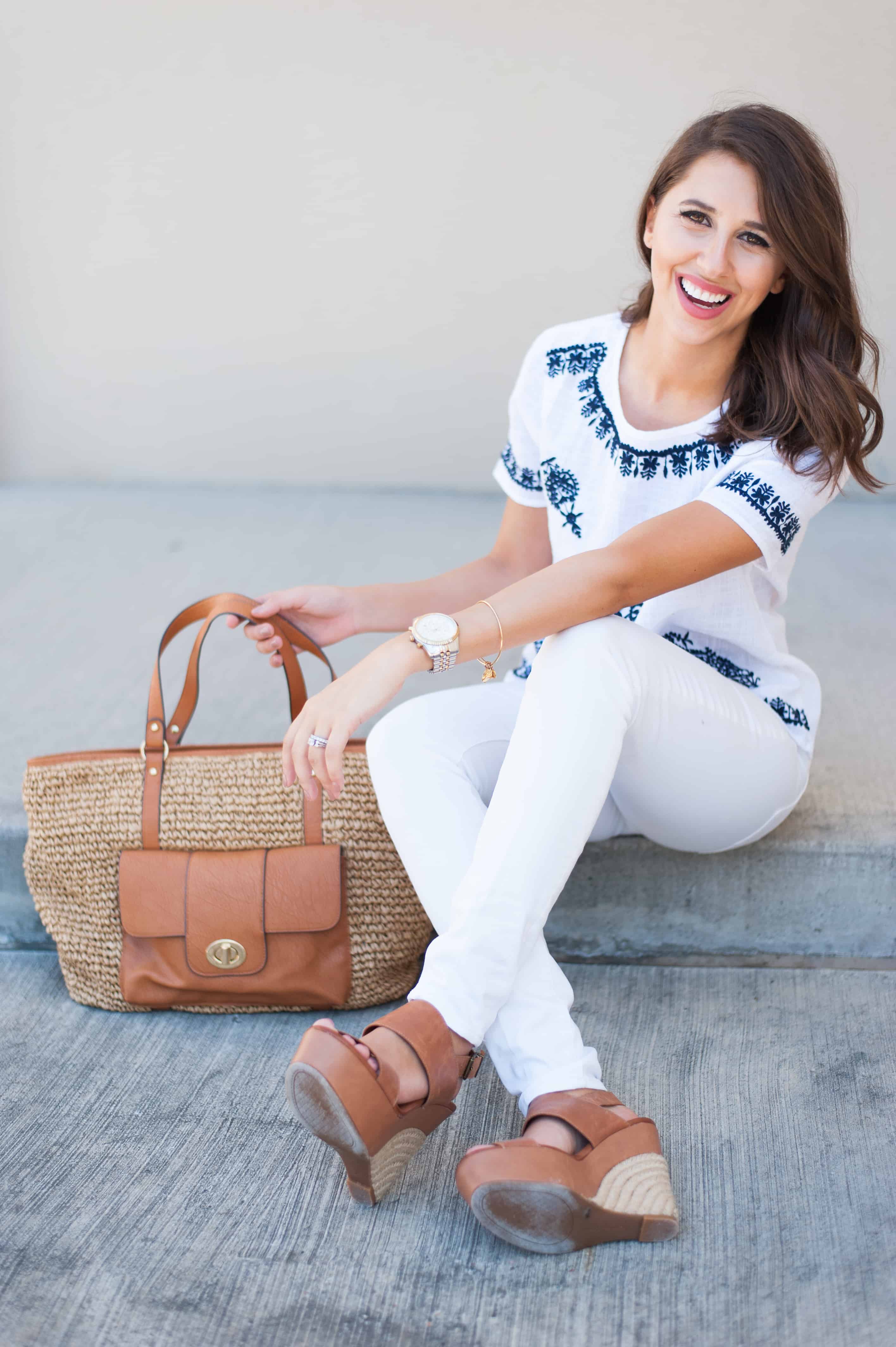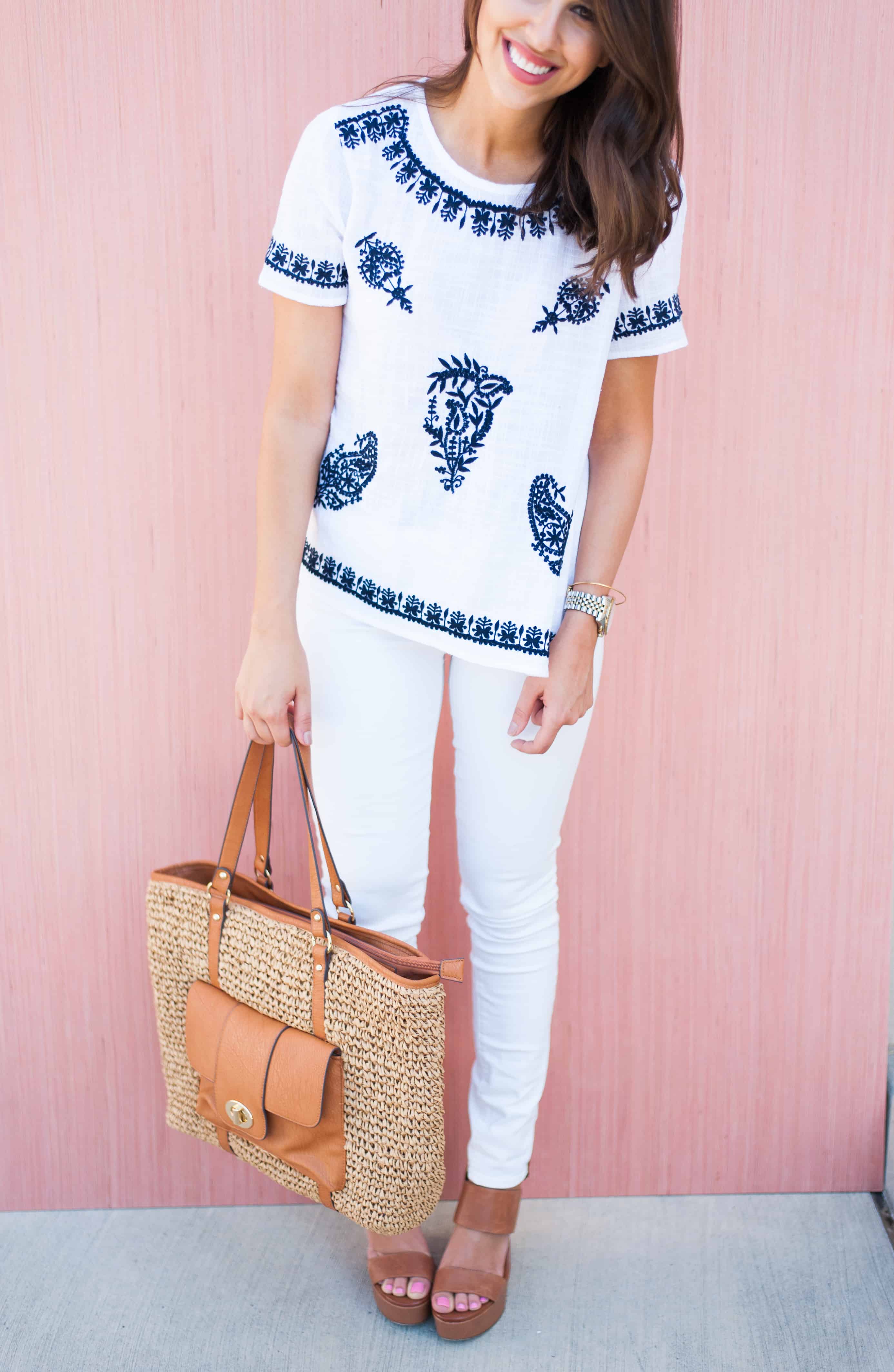 Top: Charming Charlie | Jeans: Articles of Society | Shoes: Jessica Simpson | Bag: Charming Charlie
If you follow closely, you know embroidery has been on my radar from my #buttercupcrush series. I came across this top from Charming Charlie and knew it would be the perfect summer staple. I do believe you can go a little grandma with embroidery so it can be a tricky trend to nail down. I feel like some embroidery can look very old lady like. I literally can't describe it but if you are iffy about something, I would love for you to send it to me and I can tell you straight up! Maybe all embroidery is cute and I just am picky about what I like (weird)??
I know many of you all are also on a hunt for a good beach bag and I snagged this straw summer bag for a super cheap price. It has an outside pocket which is perfect for sunscreen and the bag is big enough to fit some beach towels. Obviously I am not going to the beach in this outfit so as you can see, the bag is versatile. If you also are on a hunt for some light material white jeans, these Articles of Society jeans are a winner. They are super stretchy and are not the cheap looking see through jeans you usually find with white jeans. They also are an unbeatable price. I wore them on my flight home last week which is a huge deal because I am so picky about wearing jeans that are comfortable.