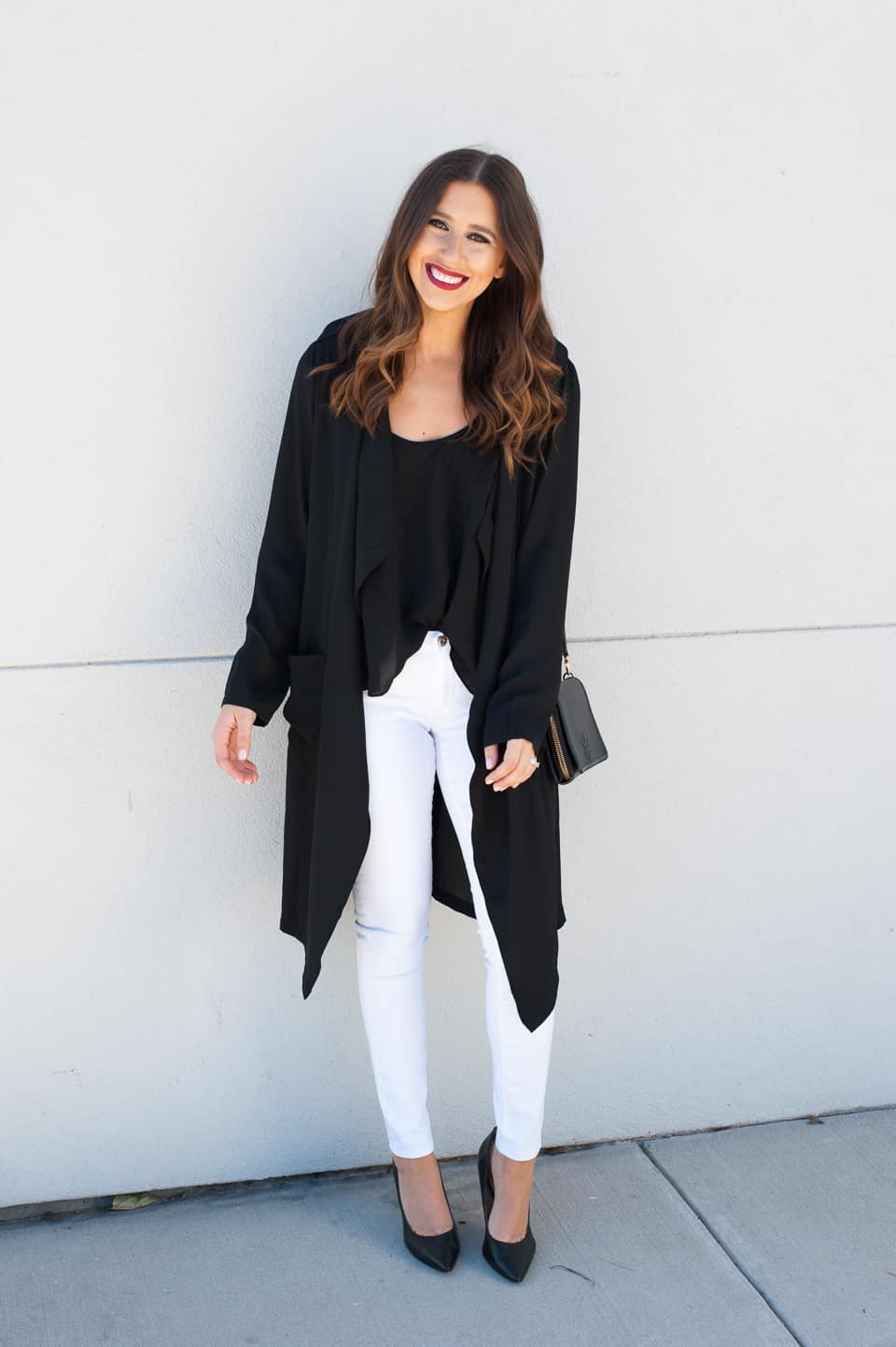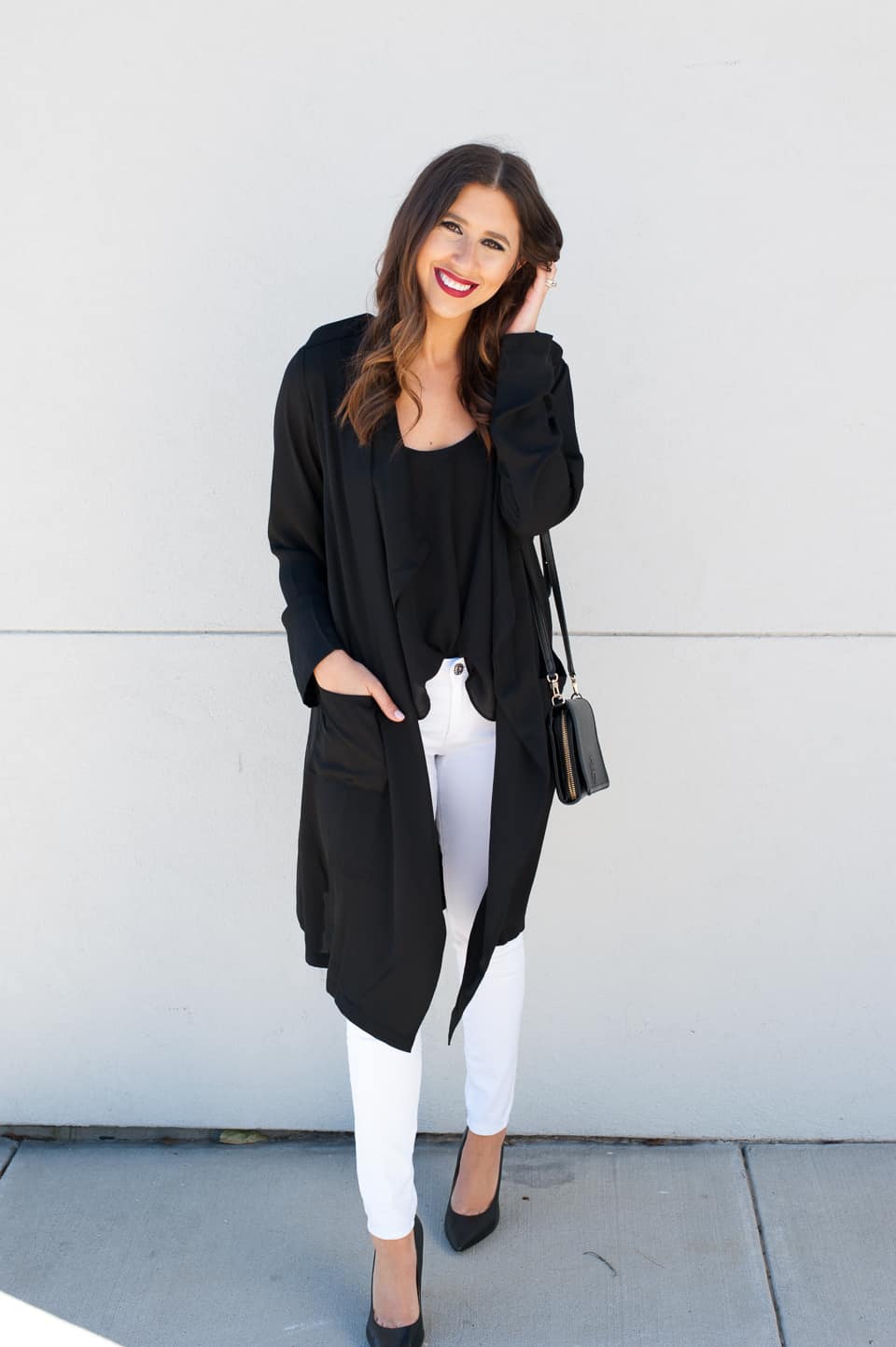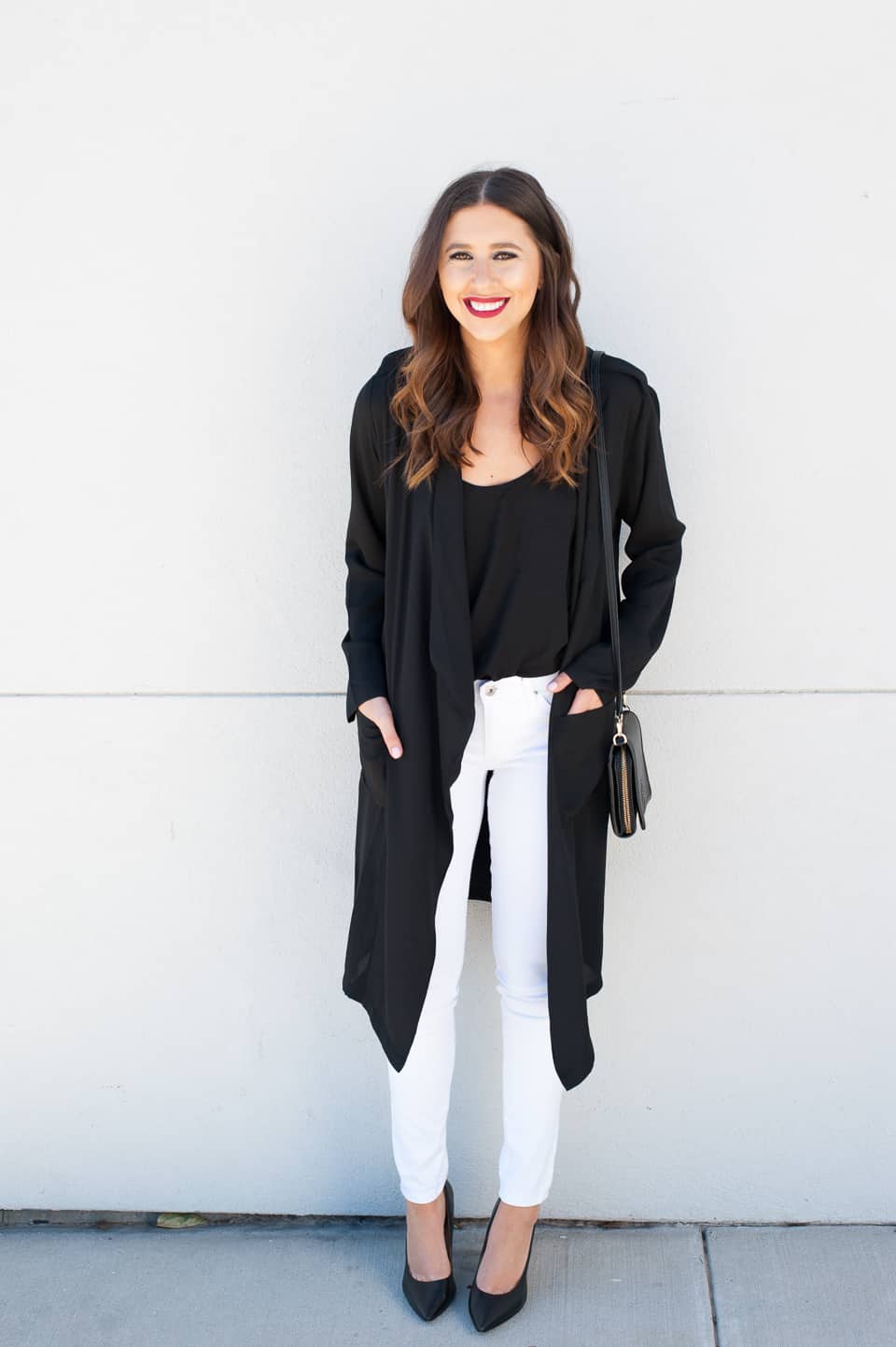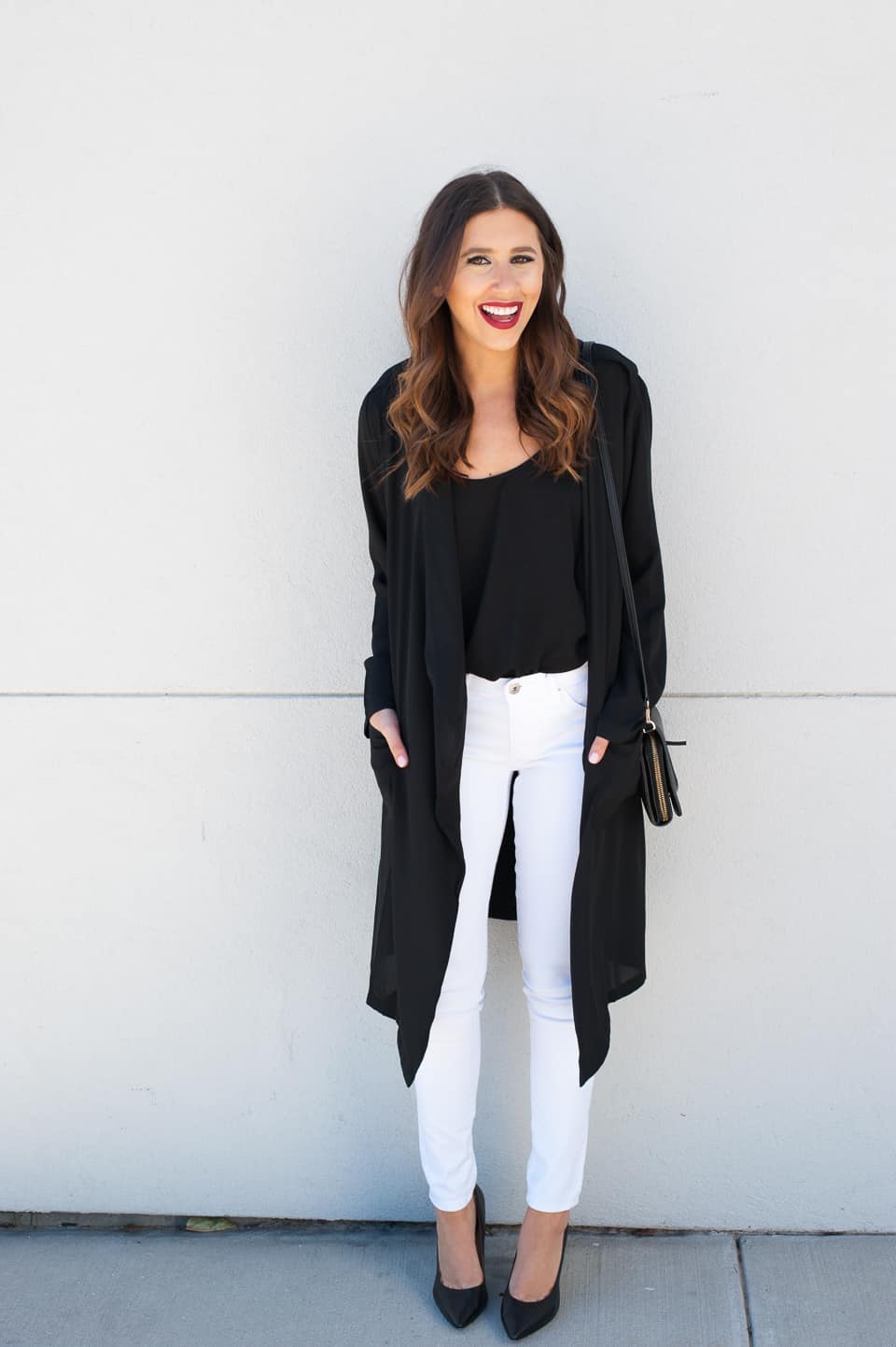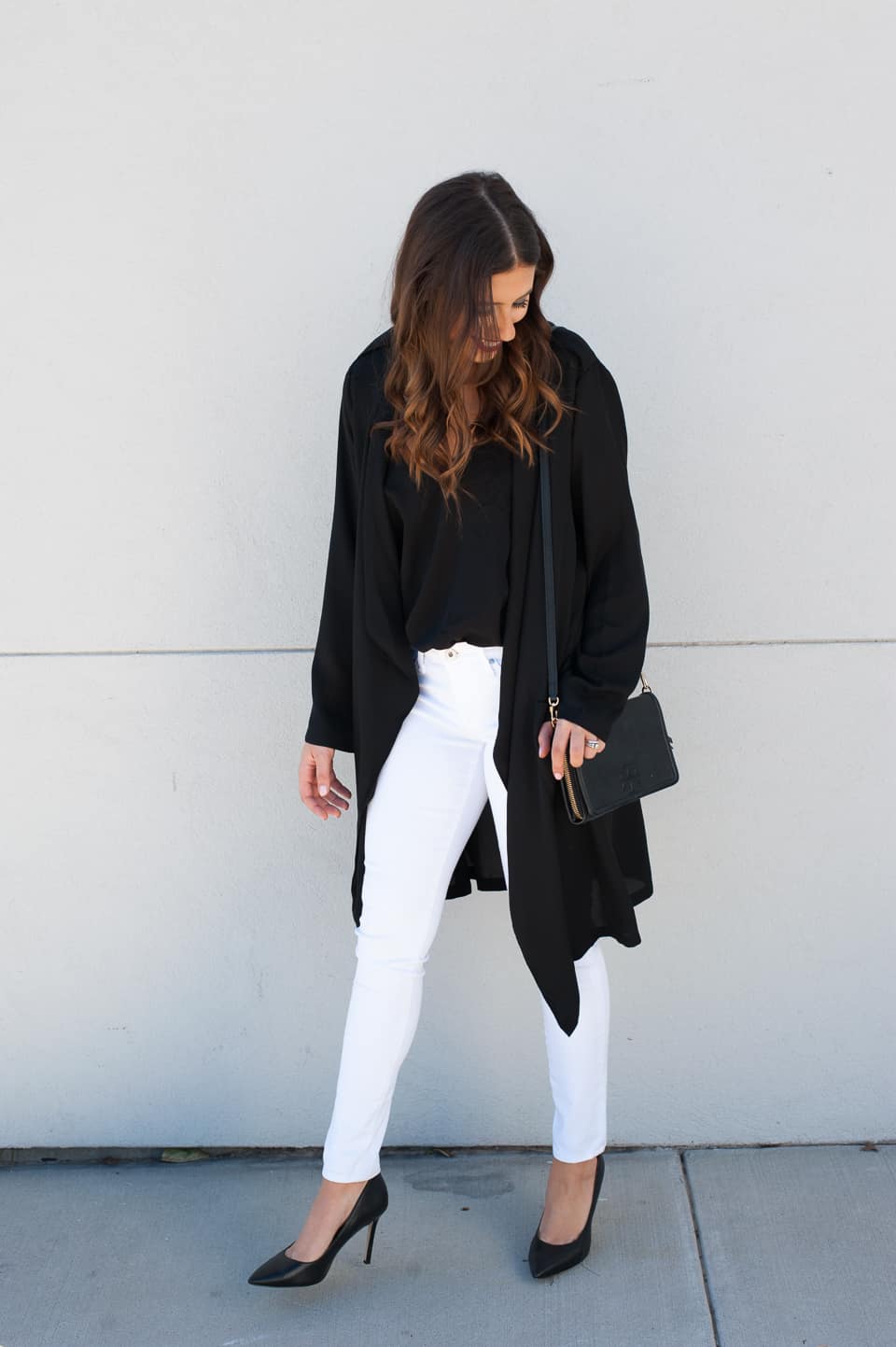 Drape: Trouve | Tank: Topshop | Denim: AG | Shoes: Same Edelman
I just recently discovered these drape jackets and I think they are genius. This one is very light weight and is the perfect transitional piece from winter to spring. It's a very slouchy and freeing piece which was perfect with my basic tank. I decided to color block it with white denim and bring in the black again with the heels. It also comes in a forest green which I think would be pretty!
I'm keeping it short and sweet today since today is demo day at our condo!! In the middle of all the Super Bowl chaos events (7 total) yes – I will be back and forth dealing with the condo shenanigans. Ted and I have had the hardest time picking out a contractor and we finally decided to move forward. Sometimes you just gotta say yes and don't look back! First stop this morning is Sherwin Williams for some paint. Hubs is completely trusting me on the paint since he has to work, so #nopressure.