DM Round Up
We NEED the pink dress details!
I ordered the pink dress from Fashion Nova, but this pink tulle dress from Amazon is so similar and an even better price!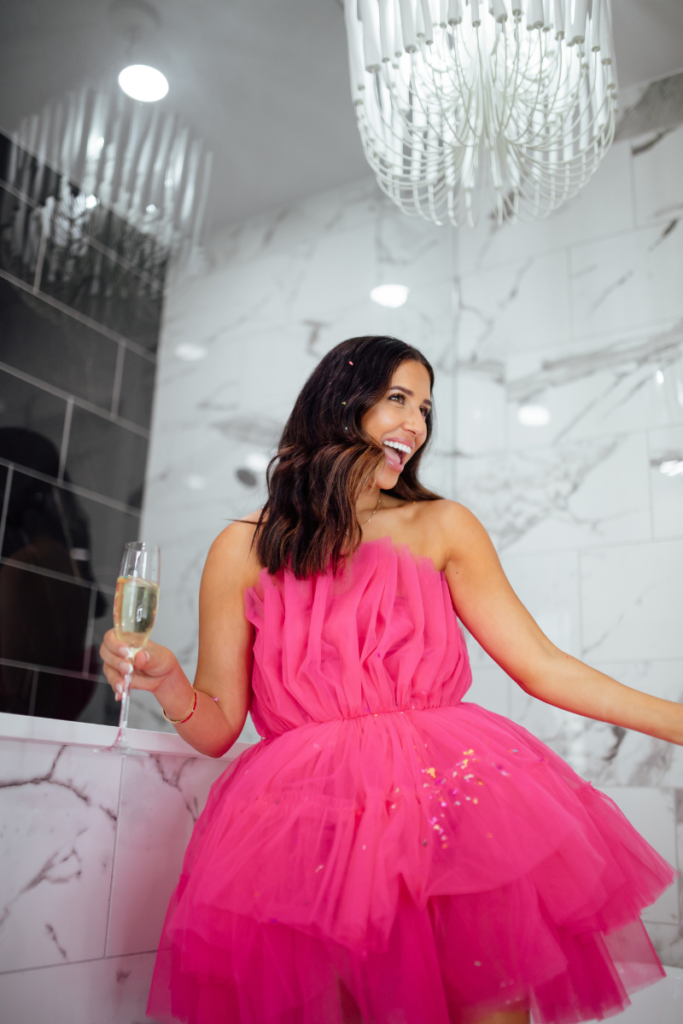 What length do you get in Abercrombie jeans?
I got a short in the 90's high rise I just bought and you can see they hit me just right but I can't roll them like I can with some of my other jeans. I'm 5'3 and get also get away with wearing regulars from Abercrombie, I think it just depends on the style and how long you like them to hit on your legs!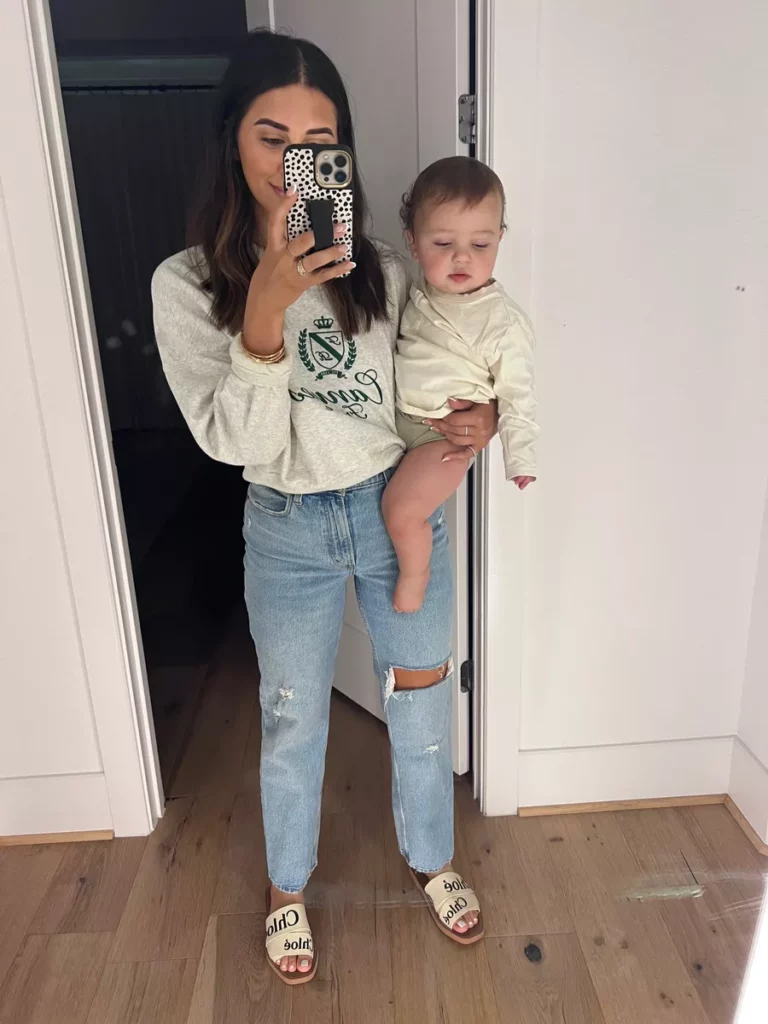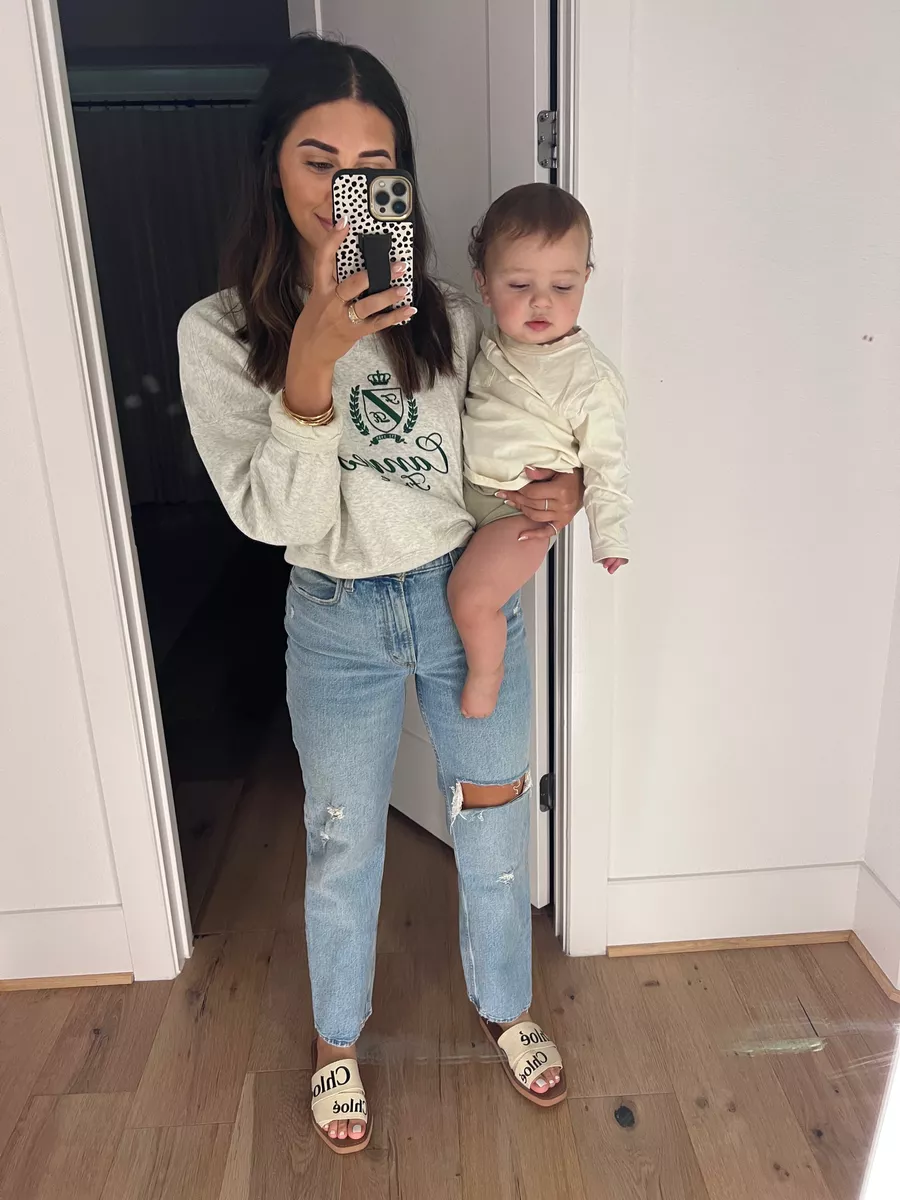 Can you review your Beis luggage?
I really like it, but it's definitely a splurge. I've been traveling a lot lately and was looking for a lightweight suitcase that would fit my stuff, and this one has been great so far! I like it better than my Away suitcase which I bought last year. It has a cushioned handle which is so extra lol, 360 wheels, lots of storage compartments in the divider inside which helps keep me organized. The coolest thing is the built-in weight to let you know when it's getting over 50lbs. Why don't all suitcases have that?!
What size did you end up getting in the Walmart dress?
I ended up getting a medium, but wish I would've gotten a small! The dress fit a little loose around my armpits, so would say TTS or even size down.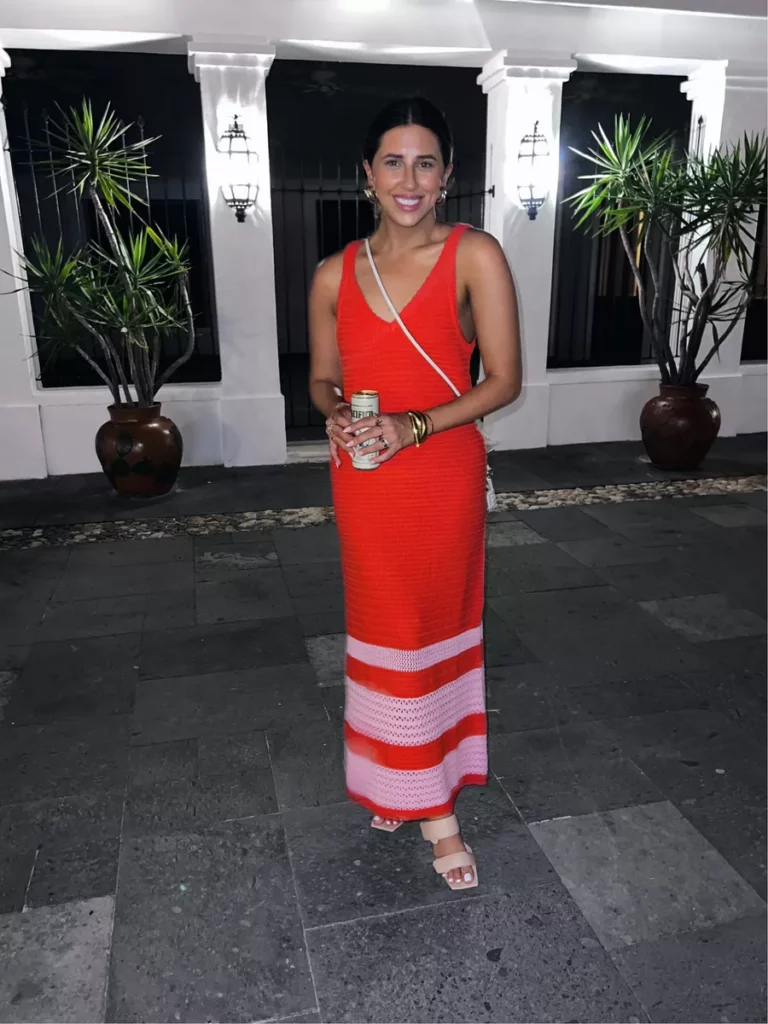 Did you get dip or acrylic nails? Can we see a pic?!
These are dip! Went with simple neutrals for Sam's wedding. Wore these gold rings all weekend too! So pretty but not real gold or anything, so they kind of turned my fingers green after wearing them for a while.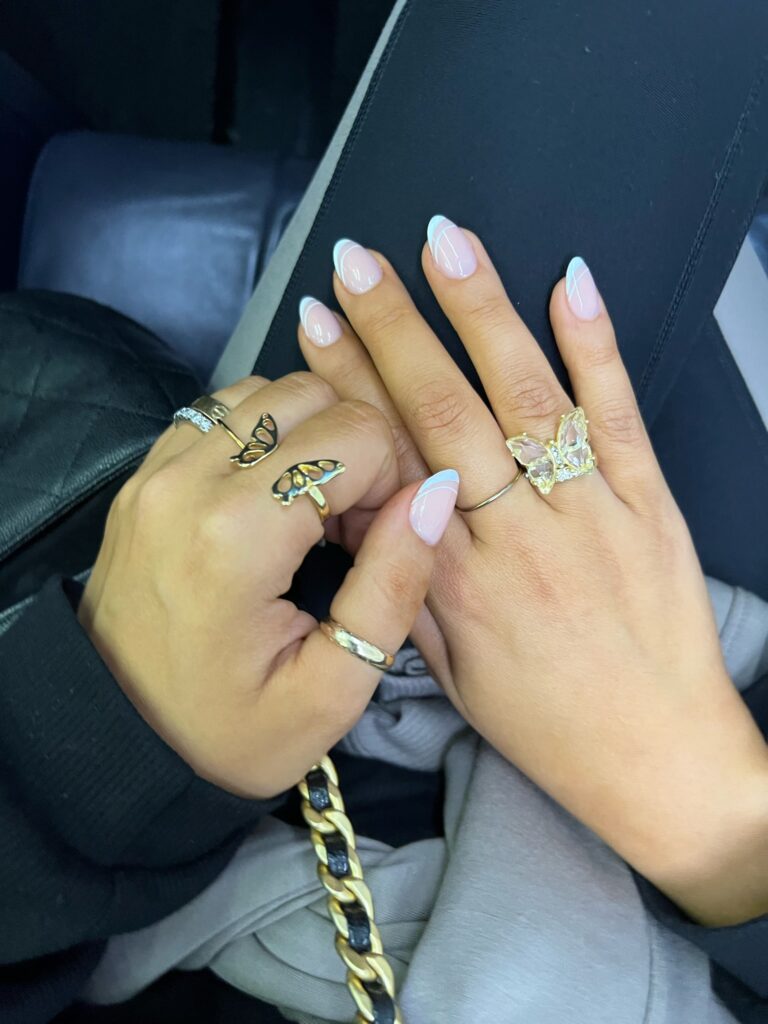 Where were your bridesmaid dresses from for Sam's wedding?
Dresses were from Revolve and our shoes were from Lulu's! Loved how lightweight the dresses were, so good for a beach wedding and the best price! The neckline is a little low, so some of the girls got the straps altered slightly and then all of us used fashion tape to make sure we were all secure.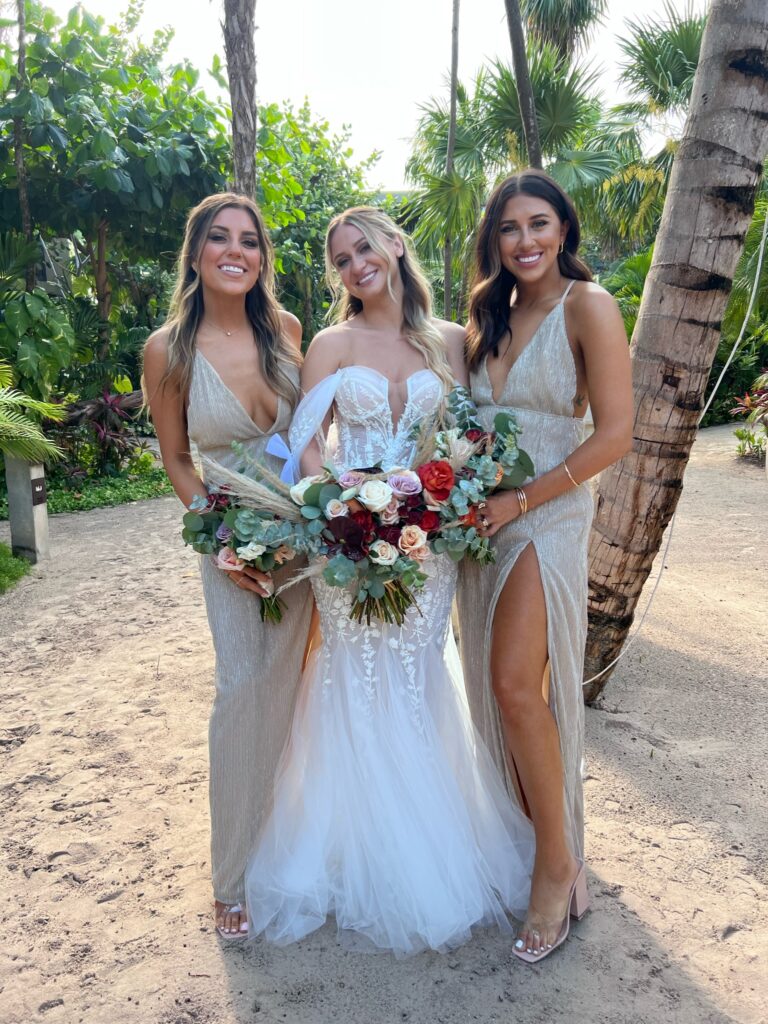 What face mask did you do before the wedding?
My fav depuffing mask from Clarins! Sam got the tub and we all used to help us look less puffy before makeup haha. Especially since we've been drinking at the resort leading up to the big day lol.
Can you share info on Sam's venue?
She got married at Casa Malca in Tulum! Seriously the most stunning venue, the alter backdrop is made from old wedding dresses that hang up like 20 feet it's so crazy. Once she gets back from her honeymoon I'll be sure to do a q&a with her!
Please link your getting ready outfits!!
I think all of our outfits were from Amazon, but will double check with Sam when she's back and link up the exact things she ordered to be sure!
What are you doing for Jet's first birthday?
We kept things simple yesterday and just celebrated at home. Kept the birthday Pop Tart tradition alive and woke him up with one with a candle in it haha. We started this with Rosie when we didn't have anything else on hand for her first birthday so now we're just keeping it going. This weekend we're having a "hole in ONE" golf themed birthday party at the house!
Favorites from Last Week