Crushing On Sequins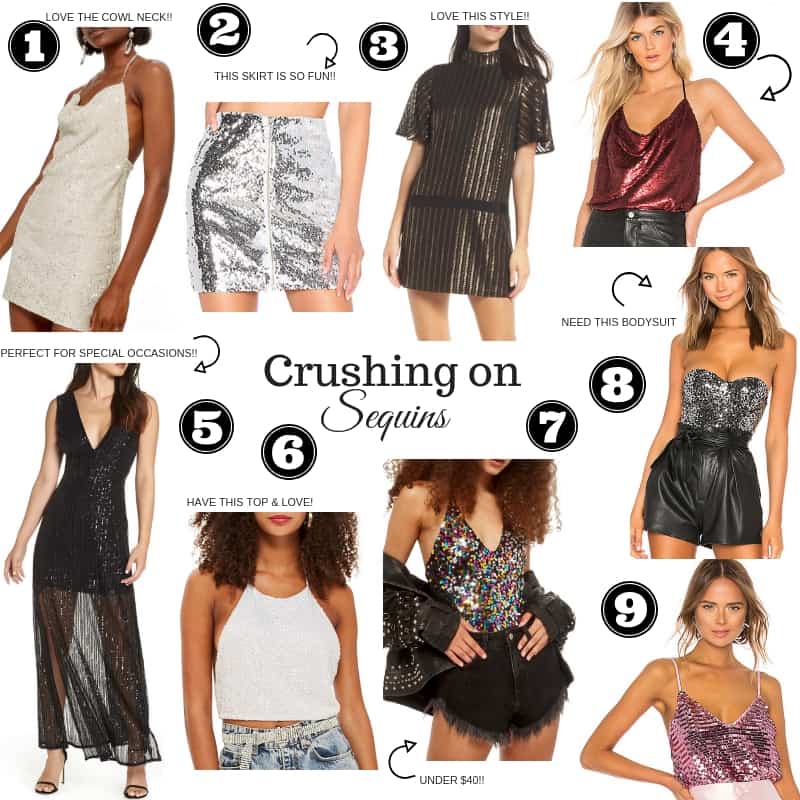 Crushing On Sequins
While in New York for Fashion week I saw lots of sequins and was totally inspired! It doesn't have to be New Years or a special occasion to put a little sparkle in your wardrobe so I wanted to share a couple of my favorites right now!
1. Topshop: This is one of my favorites for so many reasons! Obviously, love the white sequins, but also the cowl neck is so flattering and the chain detail gives it a little more of a casual feel!
2. NBD: This skirt is so fun!! I love the classic sequin look & you could do so much with it!
3. Ali & Jay: Love this suit shift dress so much! Definitely a statement piece!
4. By the Way: Such great tank top to add to your closet for fall!
5. BB Dakota: If you are looking for a dress for a special occasion this one is a go-to! The mixture of sheer and sequins makes is so perfect!
6. Topshop: I have this halter top and love it! It's great for a night out with the girls!
7. Topshop: I am all about some colorful sequins & the fact that it is under $40!!
8. H:ours: Definitely need this bodysuit! Would be so cute with some black leather shorts/skirt!
9. H:ours: Favorite thing about this bodysuit is the color! I love the pink!!