Crushing on Fitness Clothes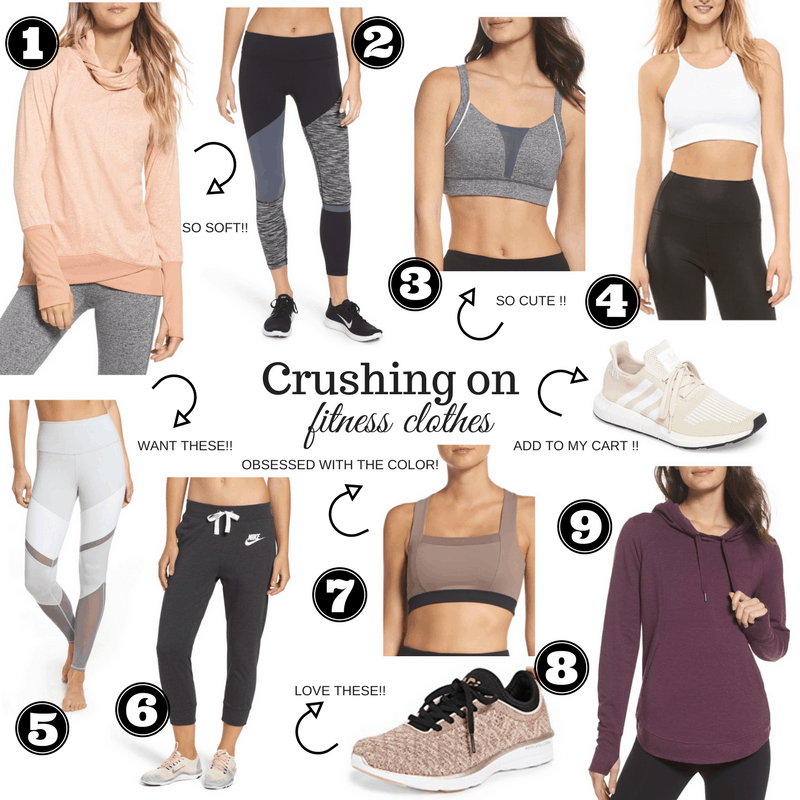 Many of you probably have started or are getting prepared to begin a fitness journey for the new year. It can be hard to stick with your goals but I encourage you to hold to it. I believe if you look good you feel good! So why not look cute when you work out & begin the journey of improving your confidence. Here are some pieces that I am planning to get myself or that I find adorable for working out. The best part about these is that you can wear these around when you are running errands, a trip to the grocery store, or a hair appointment. I love being comfortable & all these pieces help make that happen plus they are soooo cute!
Crushing on Fitness Clothes | My top picks
Pullover: I love the color of this pullover & it looks super comfortable. With the change in weather, this will be perfect for cooler days outside!
Leggings: Can you have too many leggings? I don't think so! I love the pattern on these. sooo cute!
Sports Bra: This sports bra can be worn with many options && that's one reason I love it!
Tank: The look of this tank is unique to me && super casual! I love it
Leggings: I love the high waist to these & also the light colors!
Sweat Pants: These are perfect for a cold outside workout but I see myself lounging in them around the house! Soooo cute & comfy!
Sports Bra: The color of this sports bra is sooo adorable && I need it!
Shoes: I have a pair of shoes similar to these color now so I wanted to share them since I love the look!
Hoodie: I love hoodies & I love how this one has the hole for your thumb! I have something similar to this && I love it!
Shoes: I love the color of these hands down need to add these to my cart!