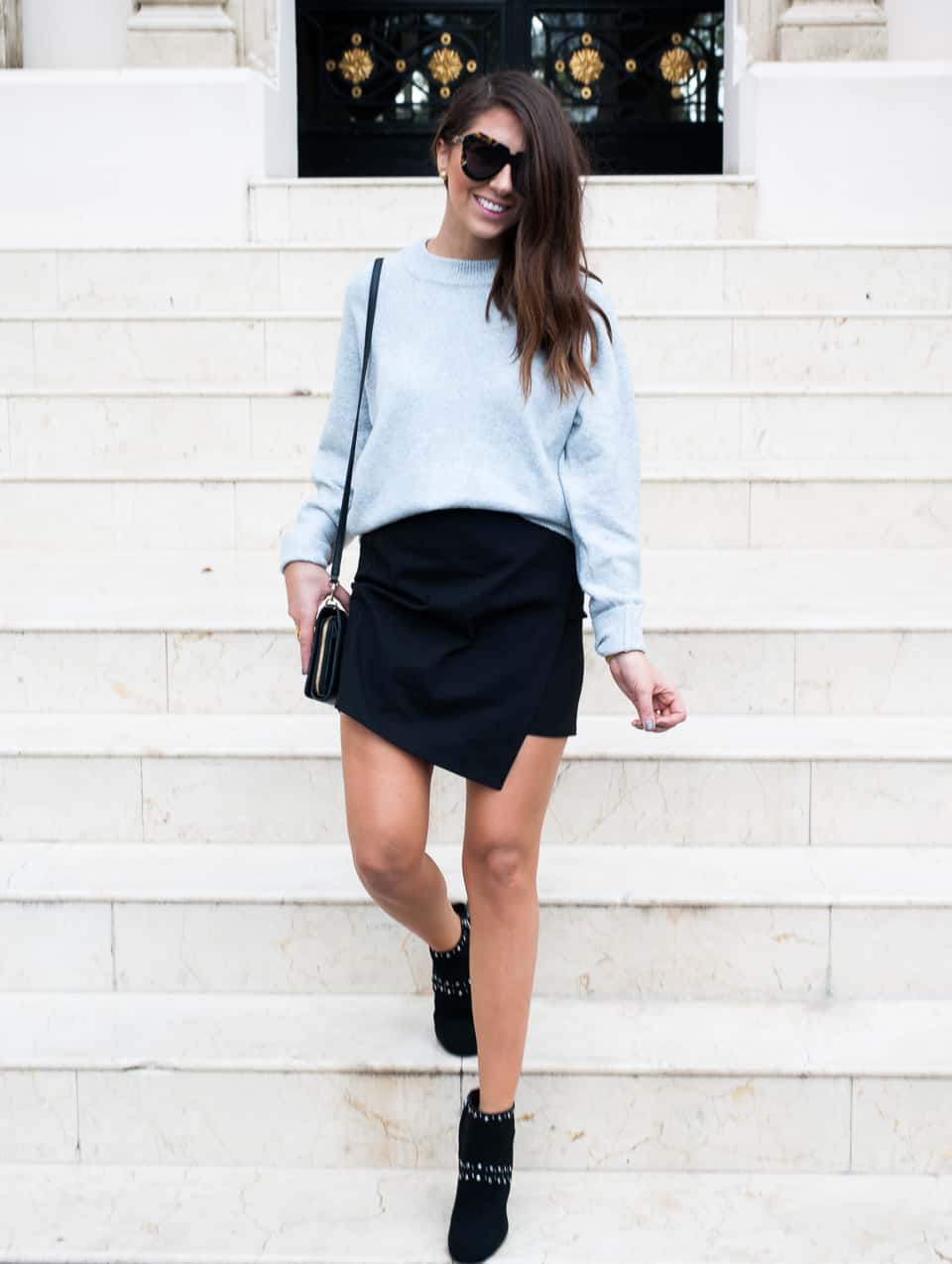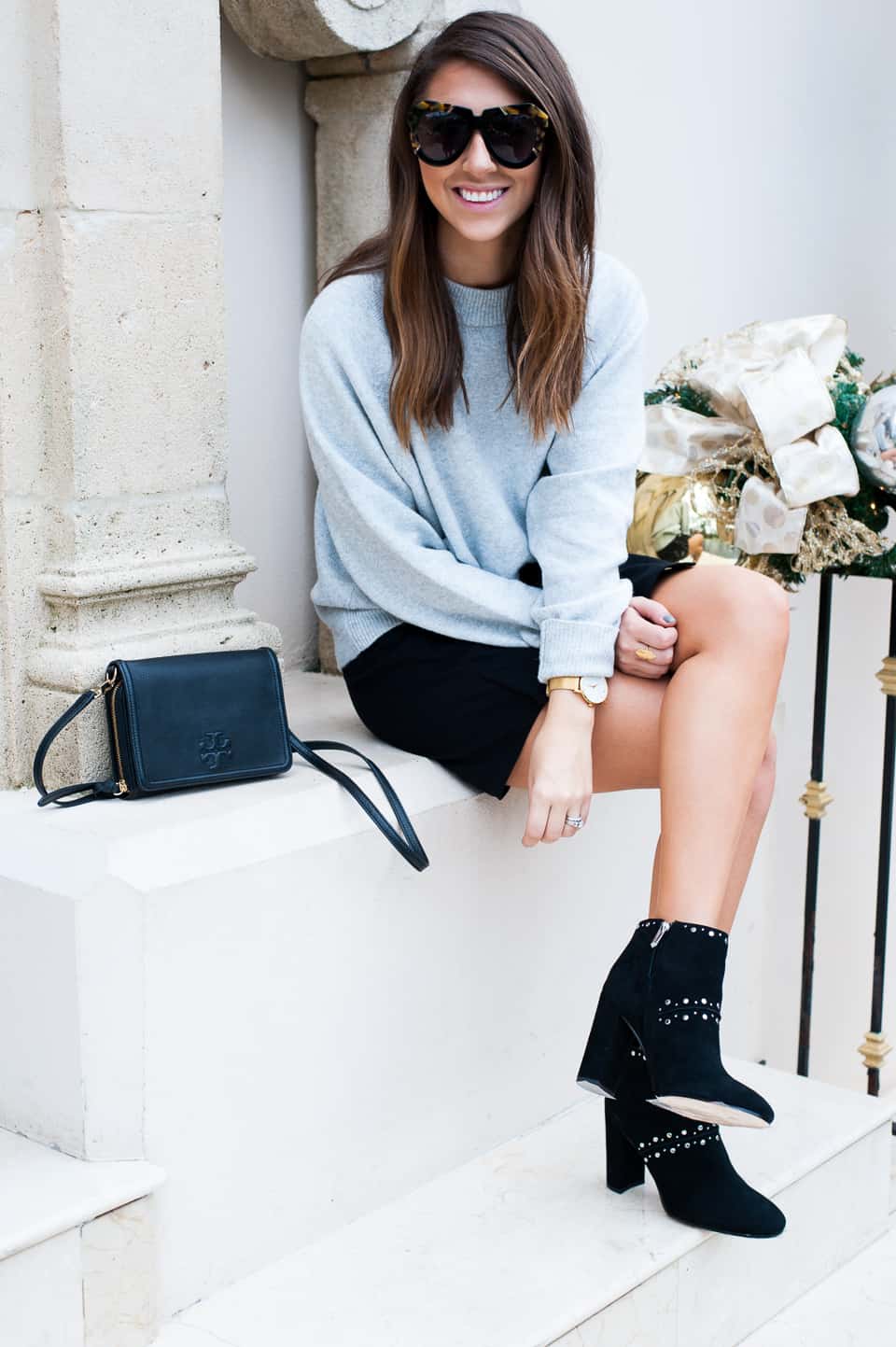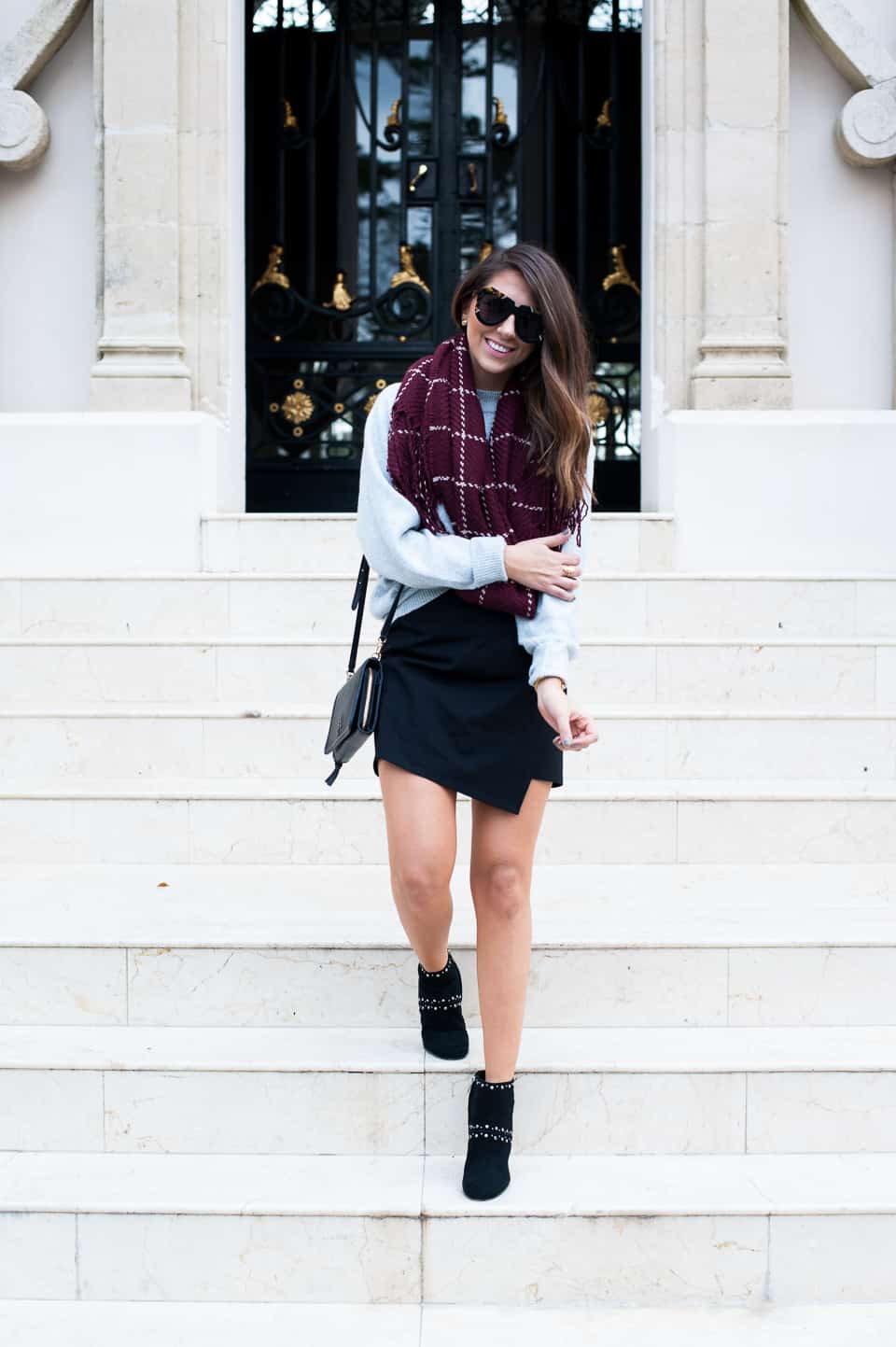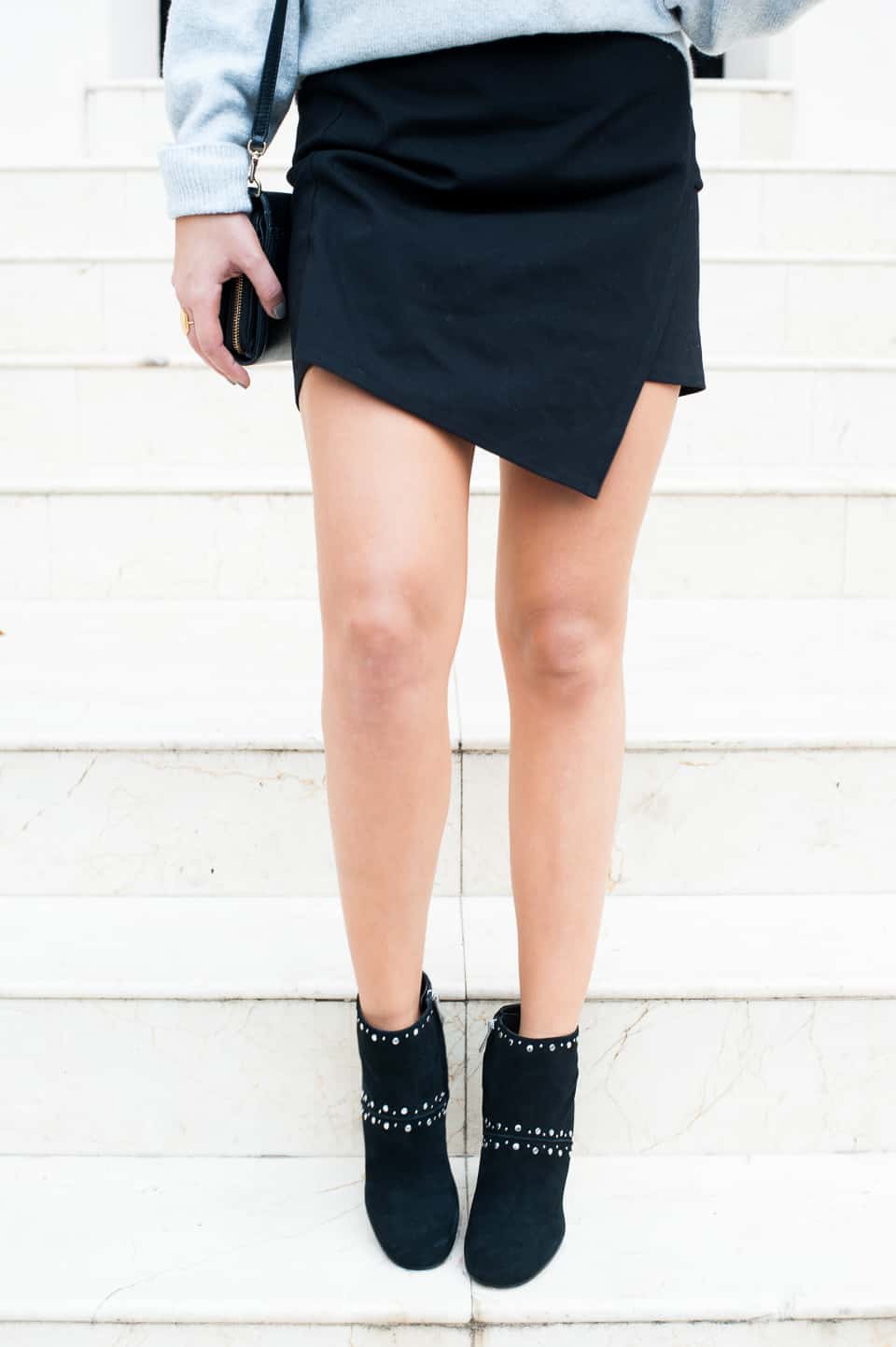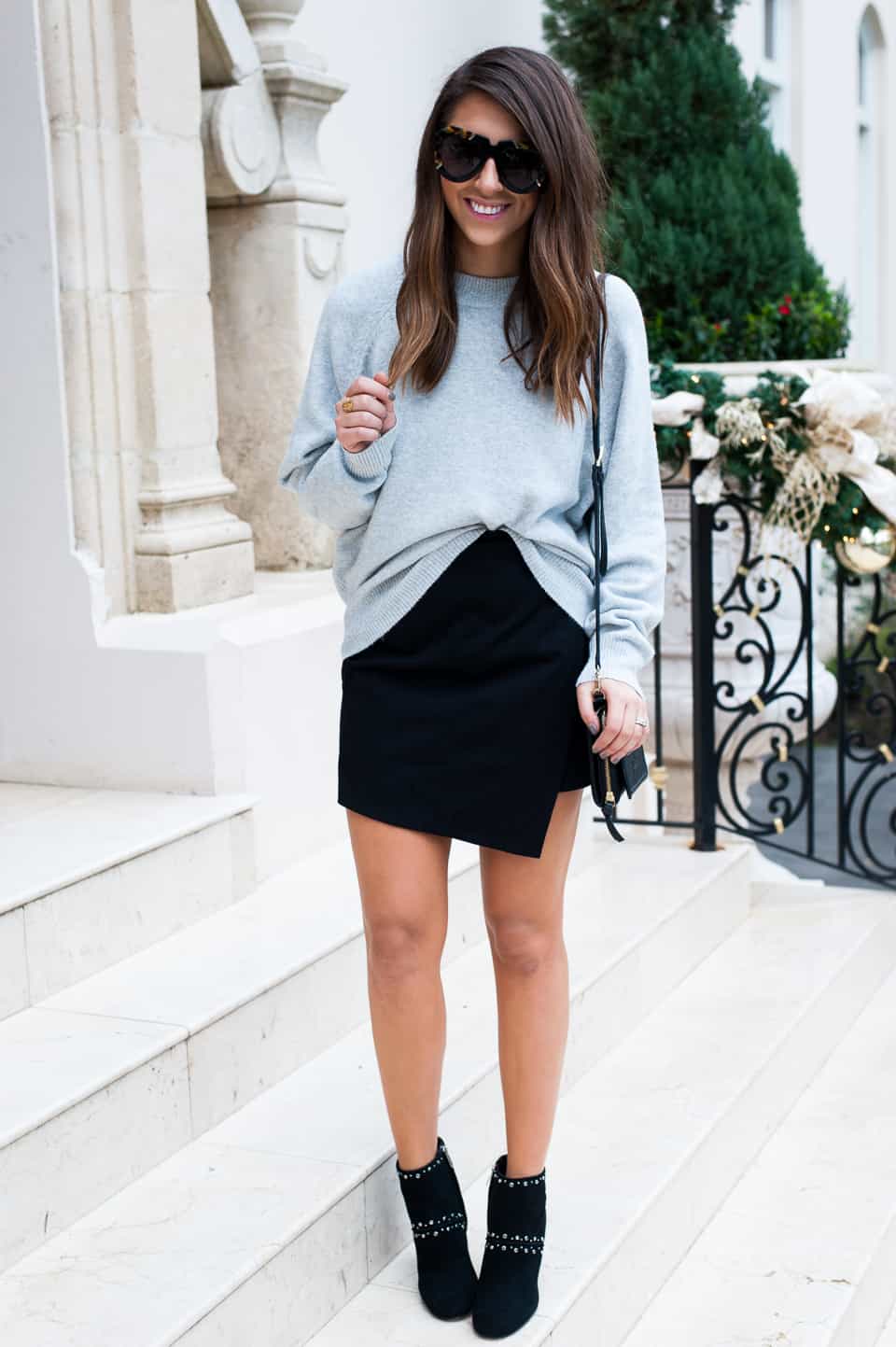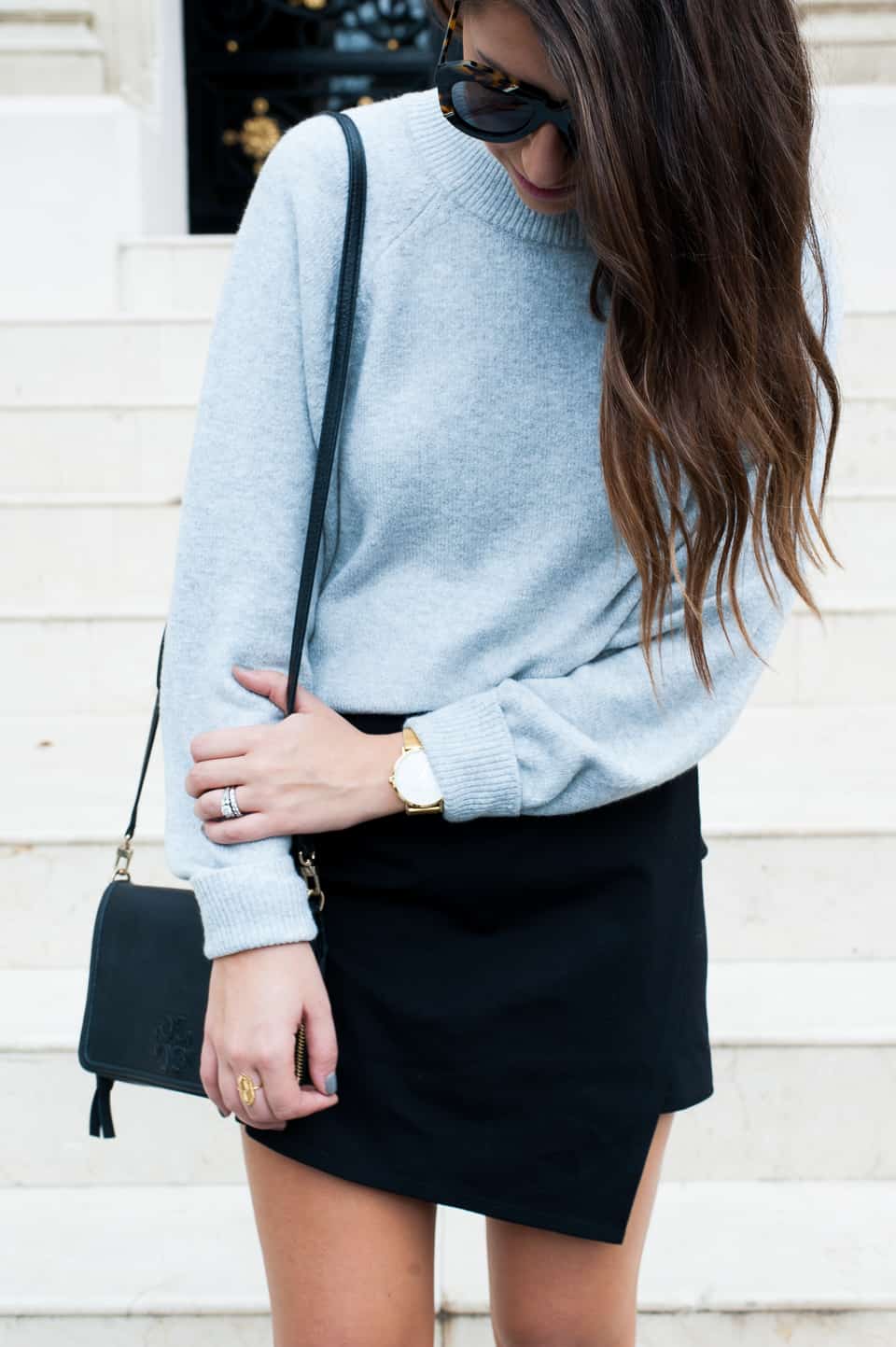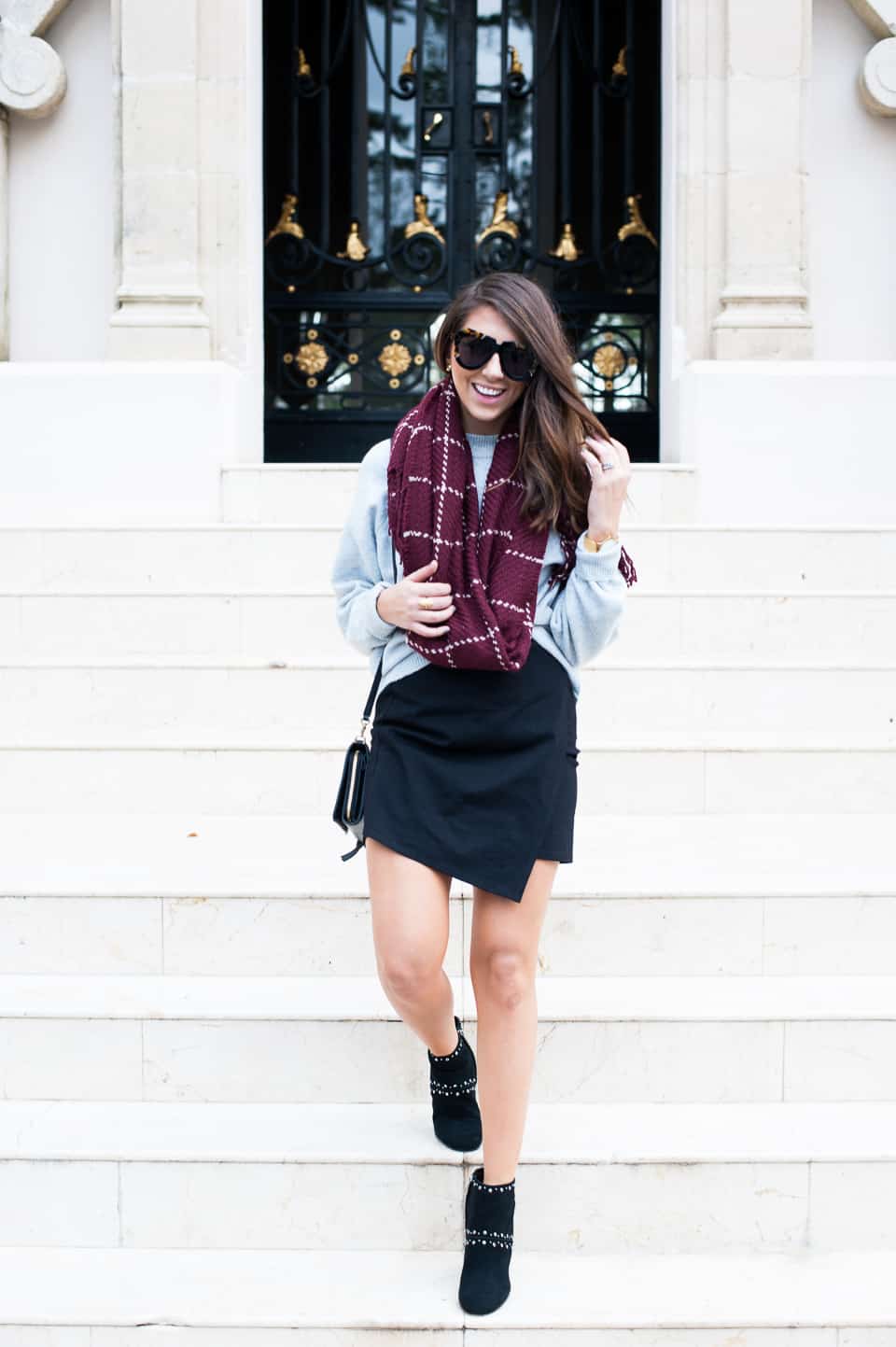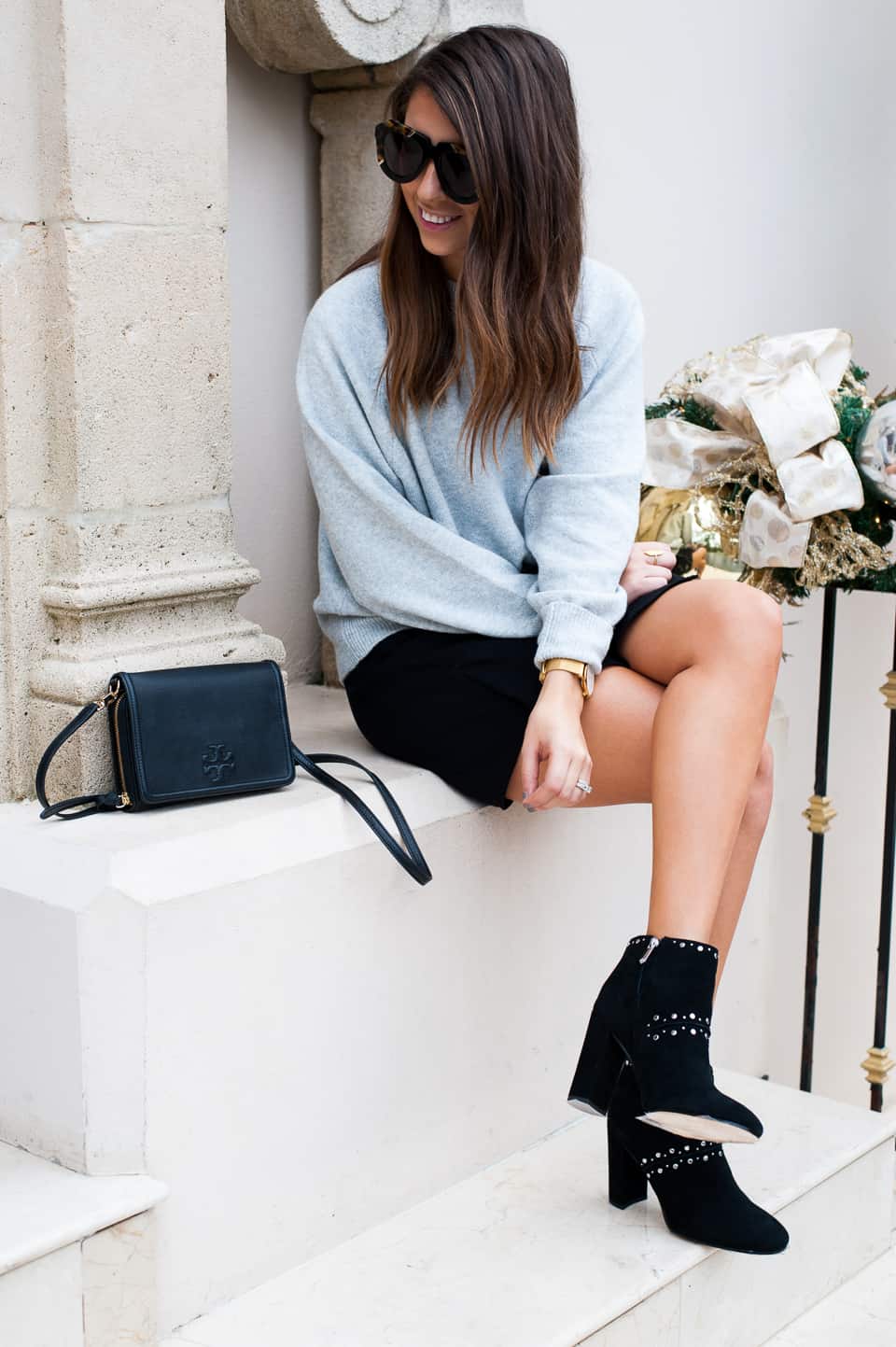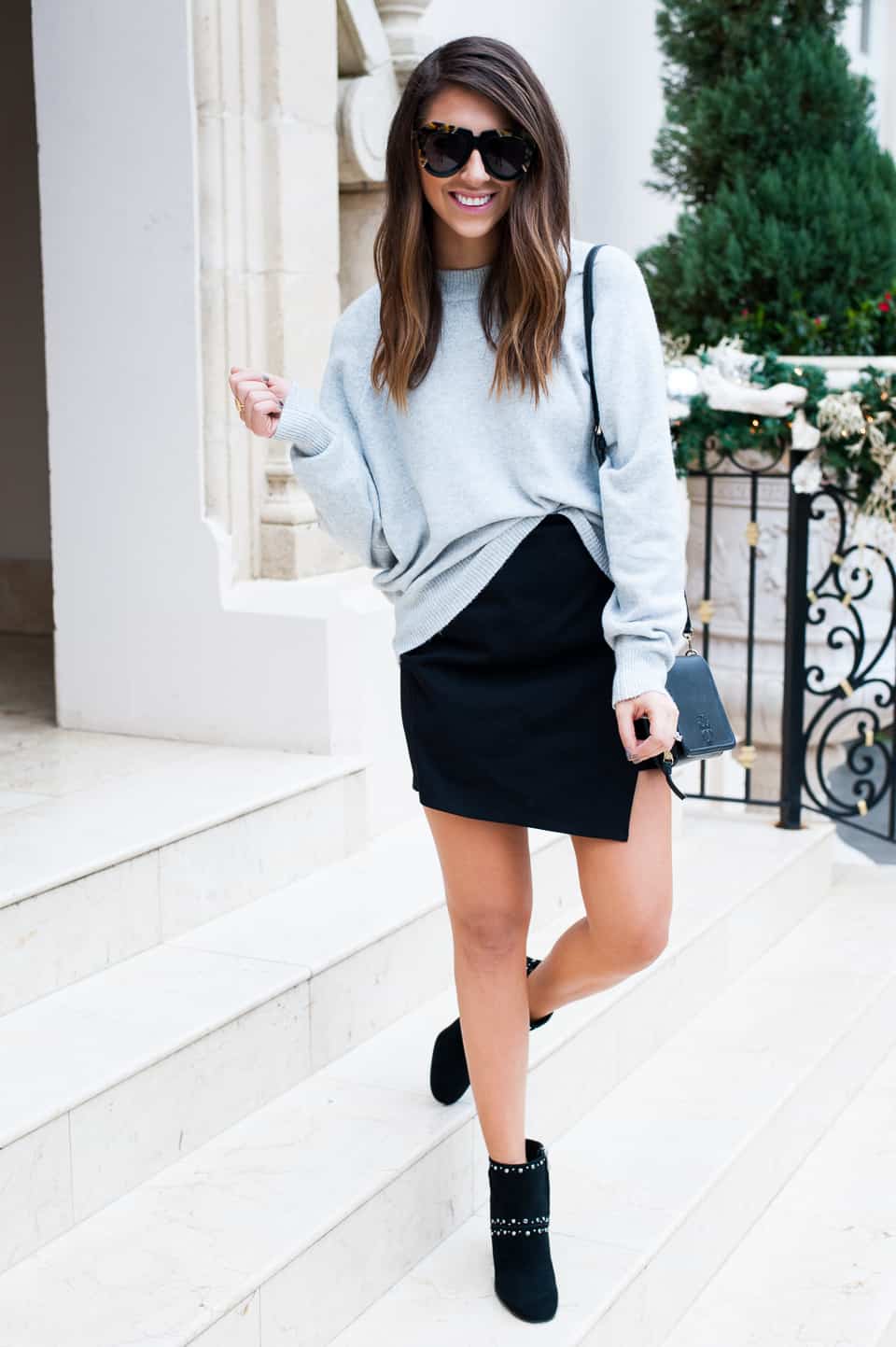 Sweater: BP | Skirt: Soprano | Shoes: Sam Edelman |  Sunnies: Karen Walker | Purse: Tory Burch
Same as Thanksgiving, I know some of us have super fancy events to get all dressed up to and some of us have a laid back family that jeans and tee would be perfectly fine for. Lucky for me, my family covers both sides of the spectrum, so getting to dress up for the holidays is so much fun for me! I found this sweater that is unbelievably comfortable for under $40. I have worn this skirt a couple times and its around $25. Some simple colors, comfort, and accessory shoes makes this outfit complete! I am thinking about wearing it to my next event.
Speaking of events, I am late to my event this morning at Tootsies but what's new? Fashionably late is a thing right?! I hope you all aren't running around like crazy these next couple of days gearing up for Christmas. Remember to take some breathers, plan a date night, and remember the real reason for the season. Hubs has a Christmas date planned for us tonight and you bet I am so excited!