Bright Pink Dress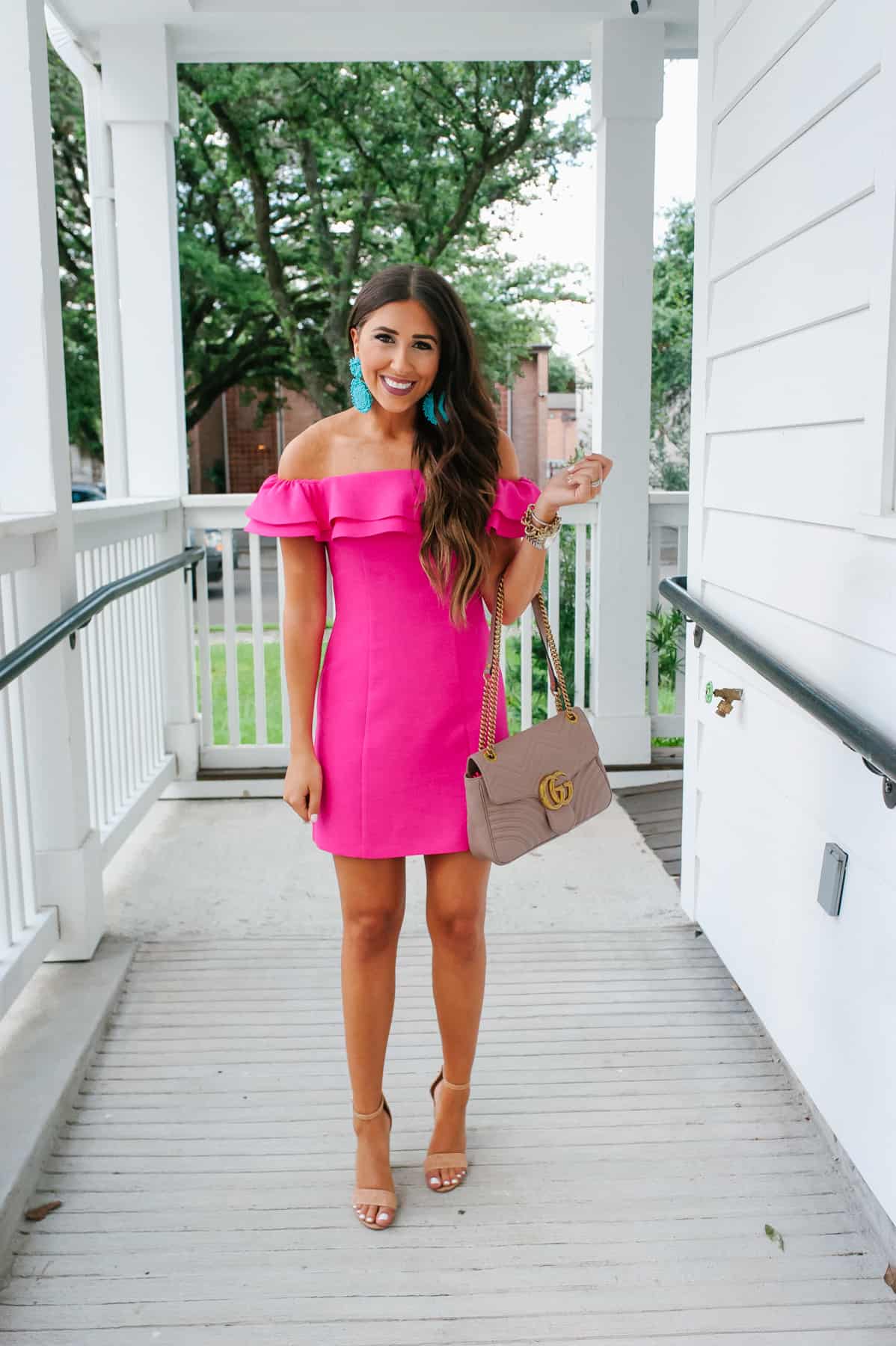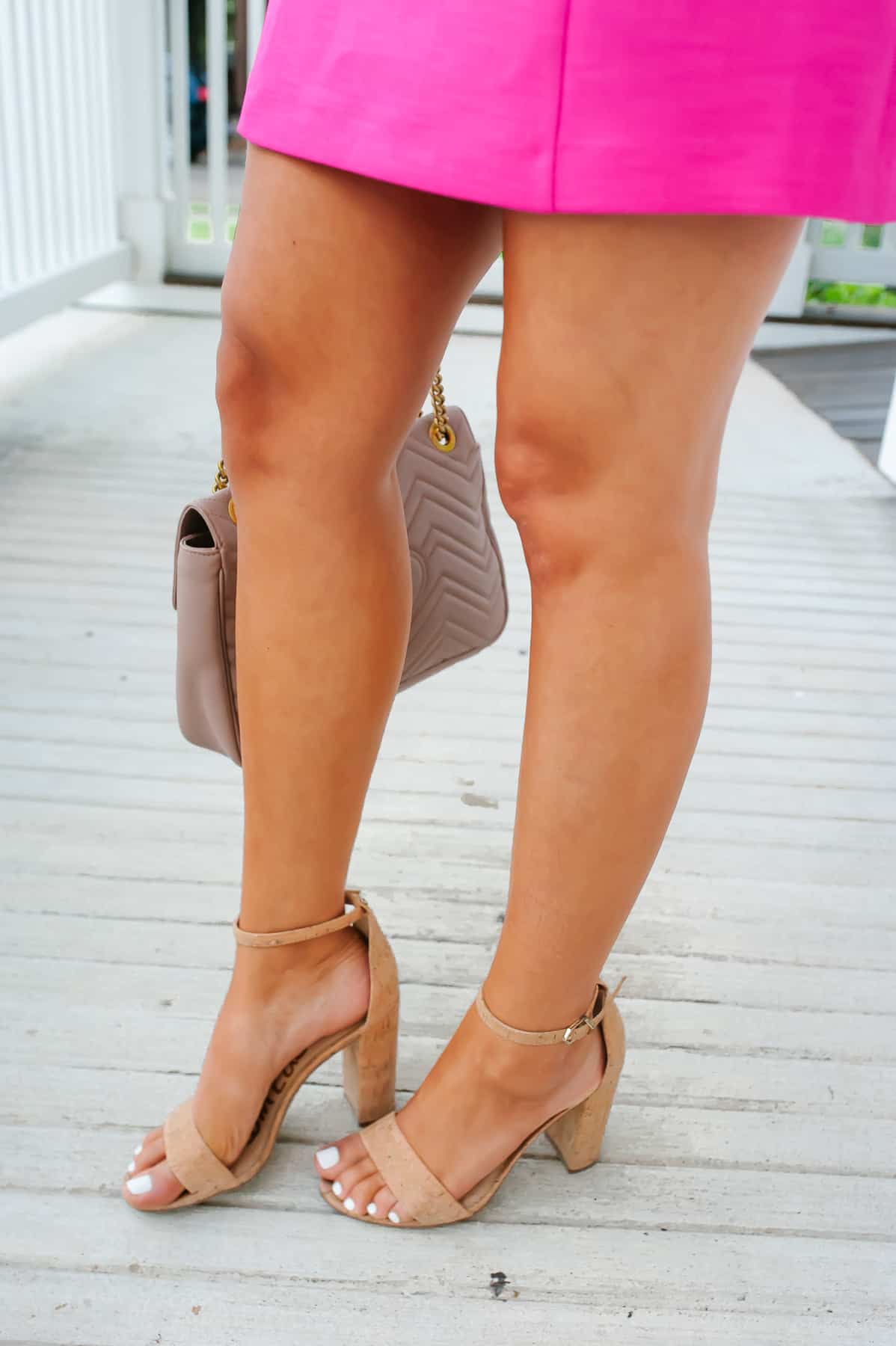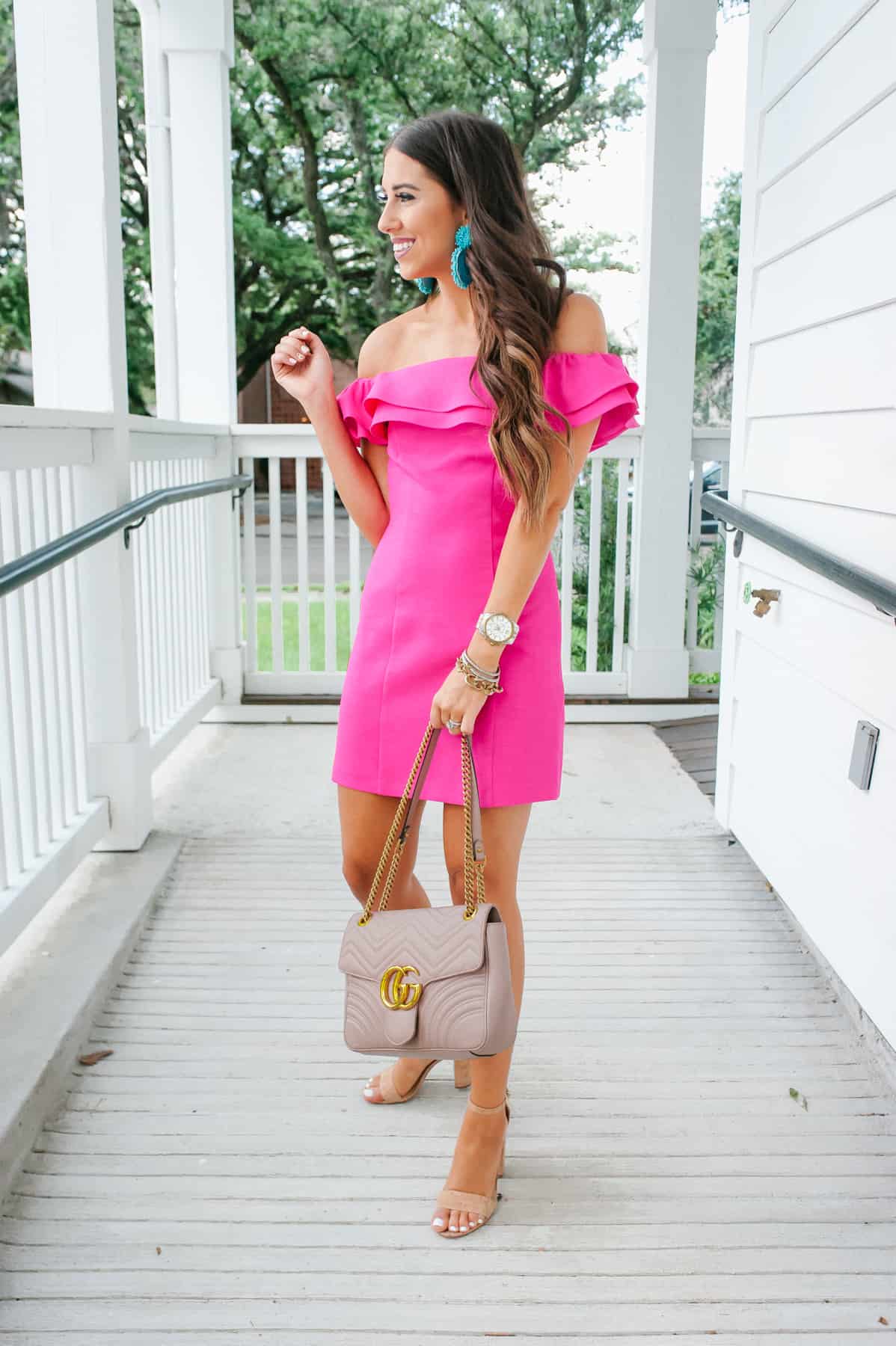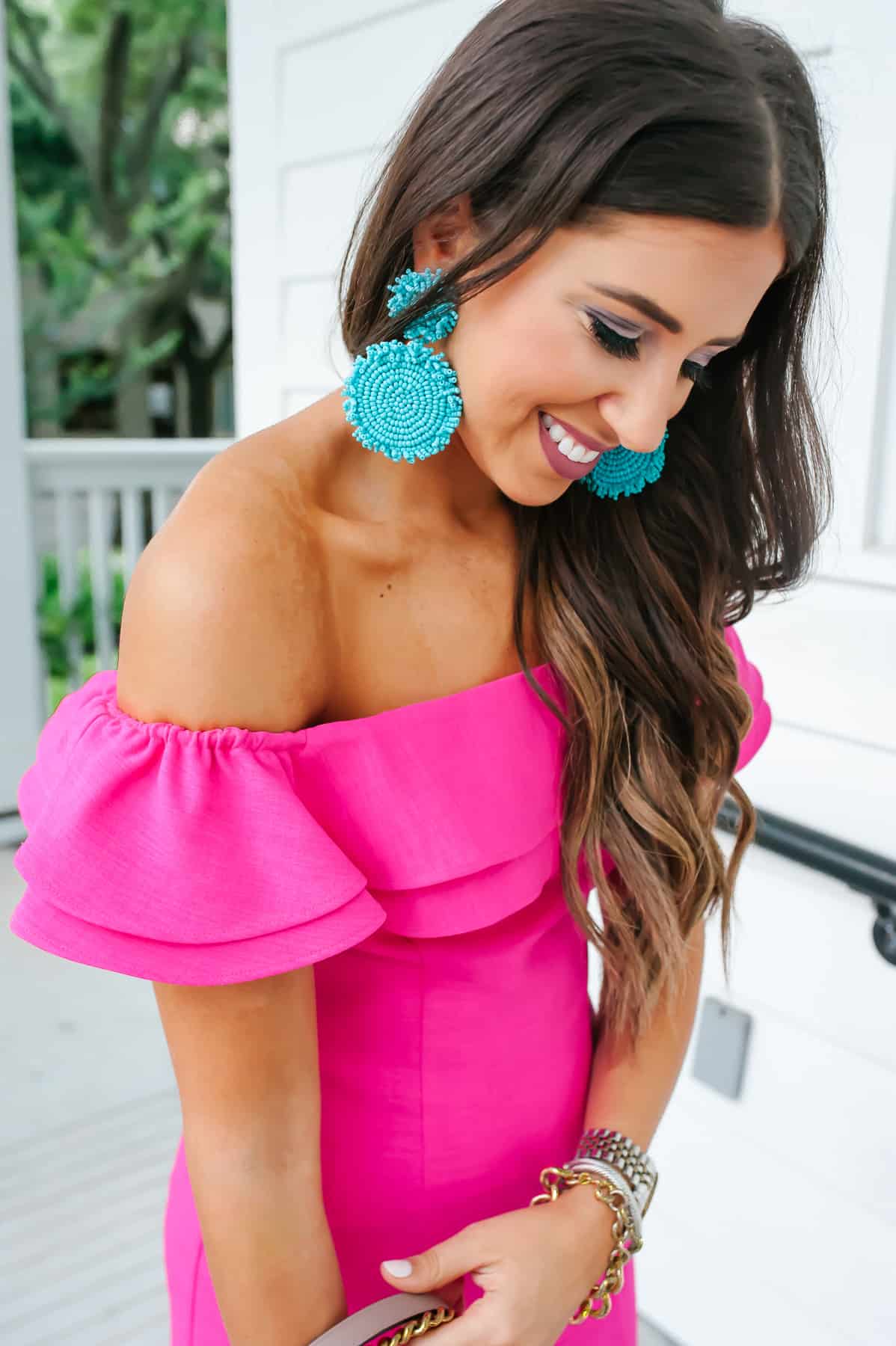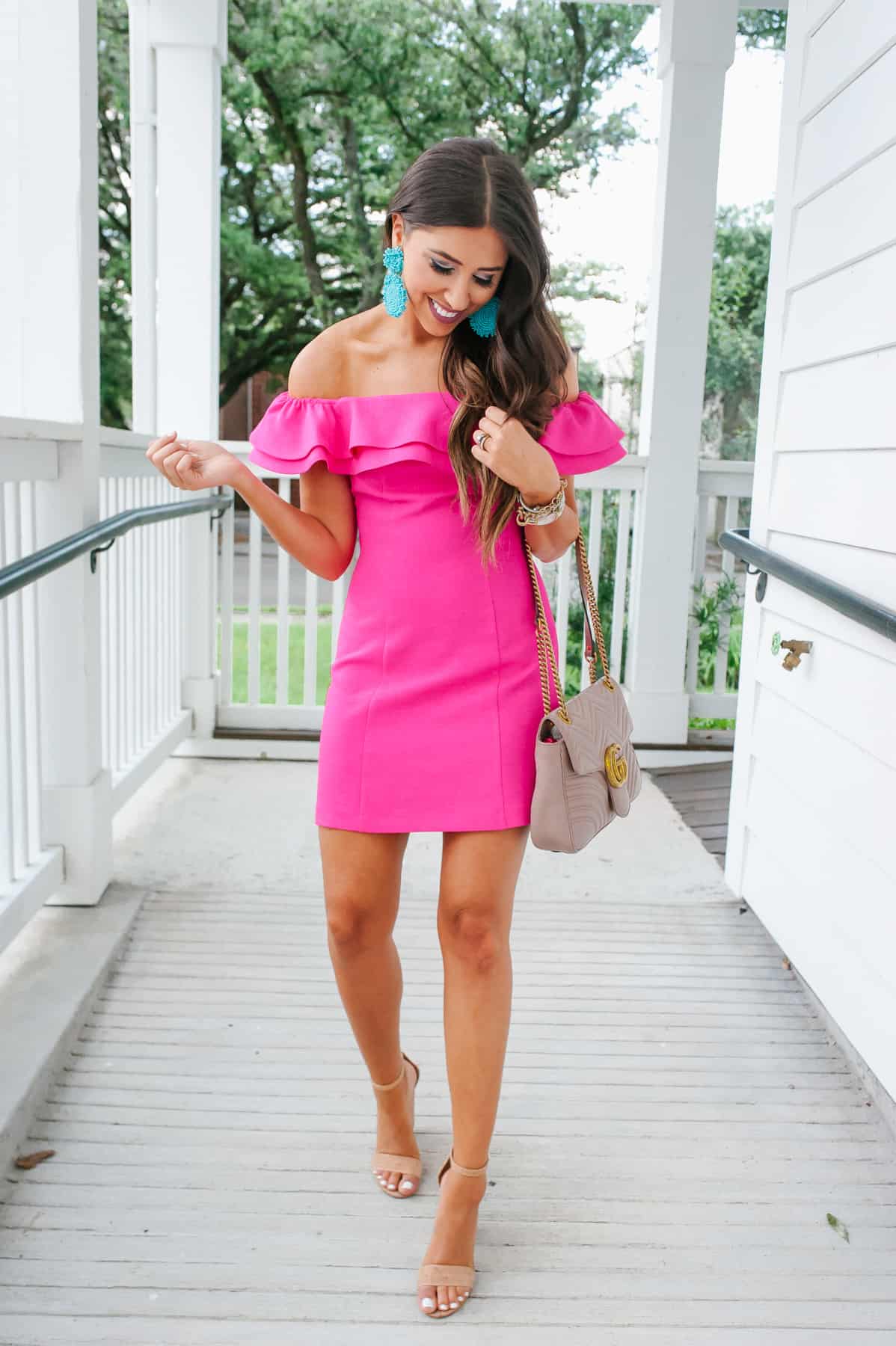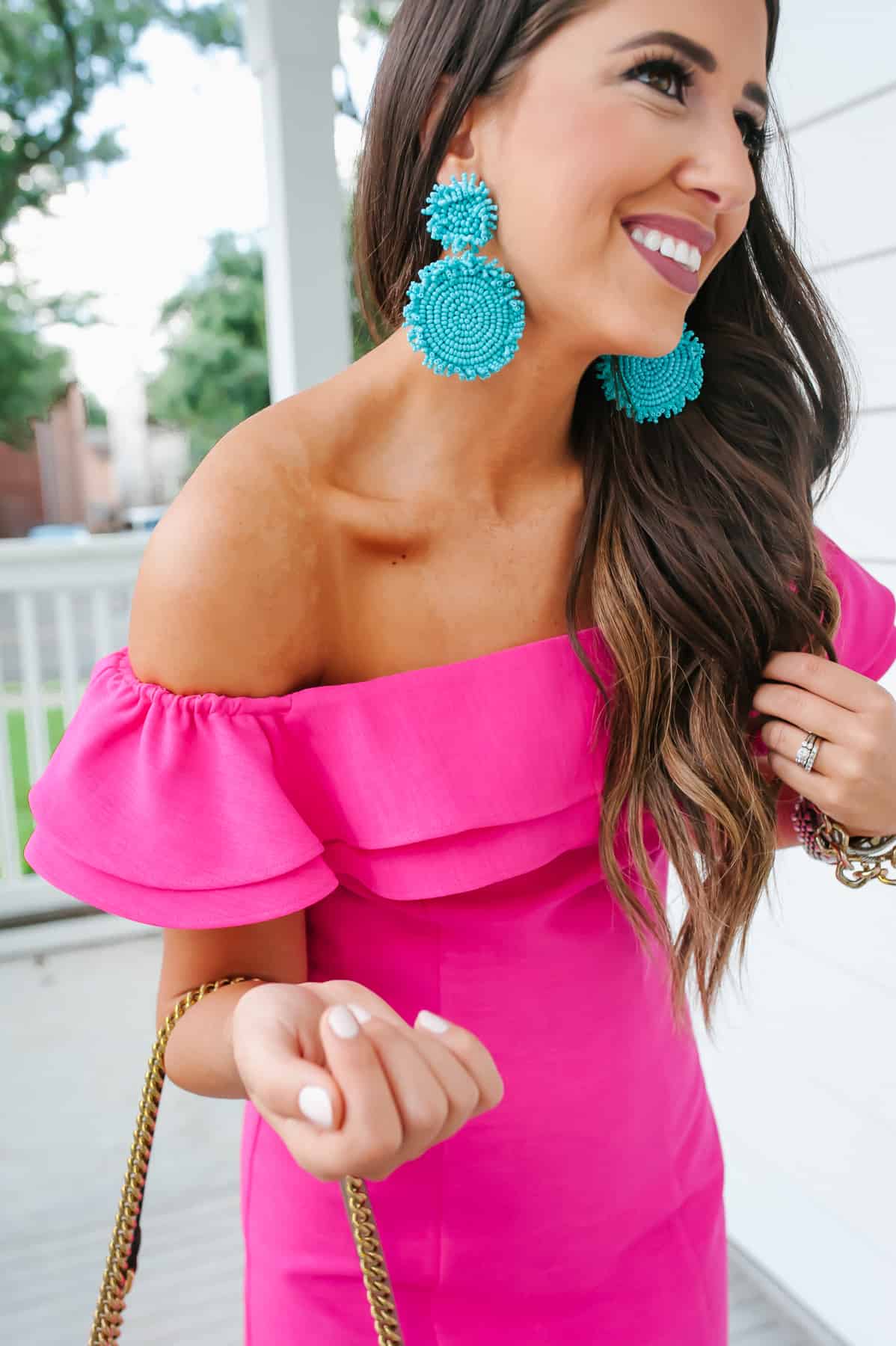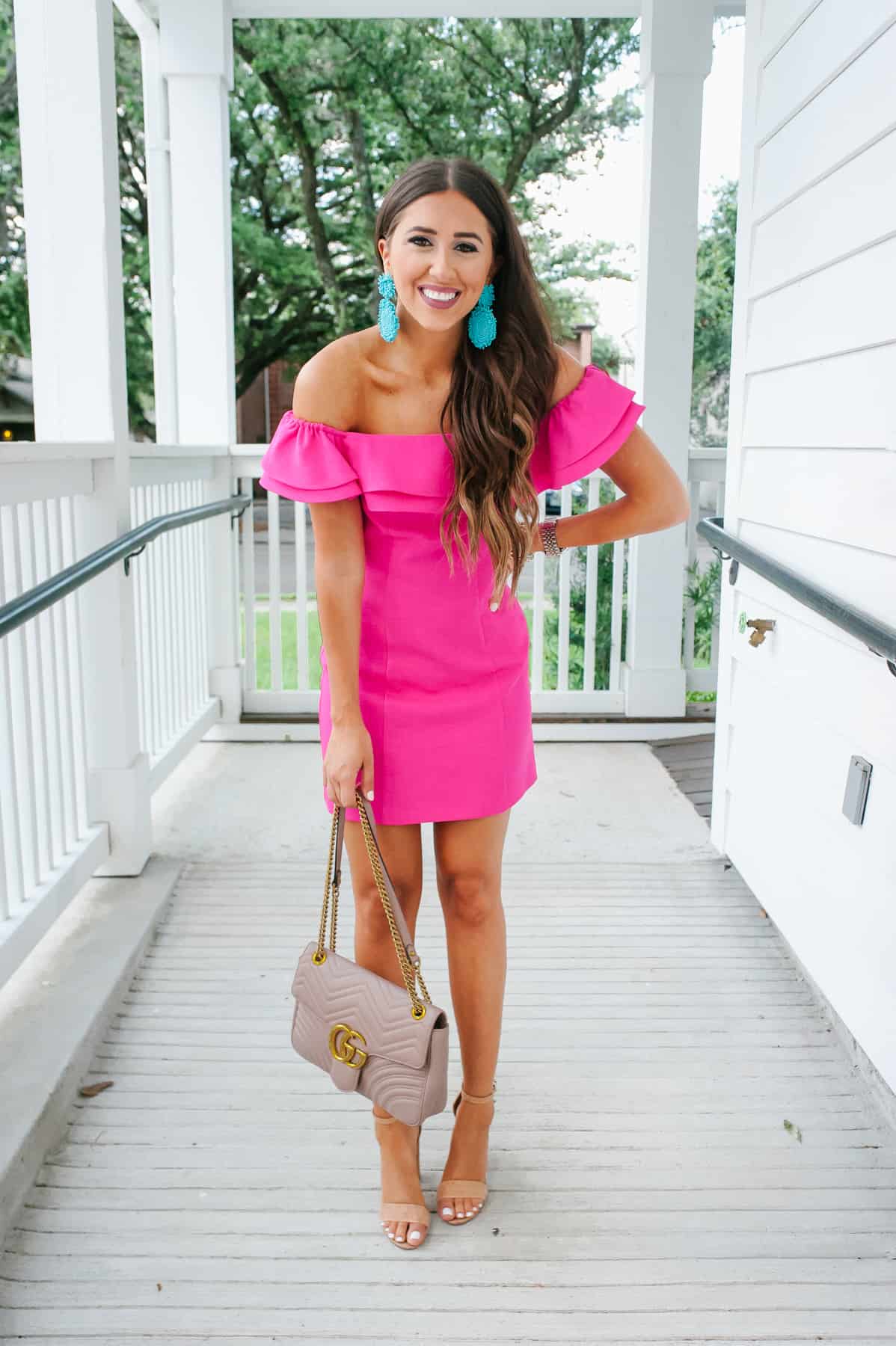 Dress: Topshop | Earrings:Baublebar(SIMILIAR) | Shoes: Sam Edelman | Purse: Gucci
I shared this dress a while back on IG when I announced I will be posting exclusive content to the LTK app every day at 3 pm! I realized I never posted it on ze blog so here it is! If you didn't catch that announcement, I have it saved under my highlight real on IG "New Idea"! Basically every day (Monday – Friday mainly) I will continue to post on my IG at 8-9 cst every evening and in addition, post in the Like to Know it app at 3pm! Occasionally that 3pm will be posted on my actual IG as well but that will probably happen 1-2 times a week. Just an important note, you don't need the LTK app to shop these exclusive looks! You can always go to www.dressupbuttercup.com/instagram or the "Instagram" tab on the blog above, and all the exclusive content will be posted there! I am doing this for so many reasons!
Things sell out so fast! I love that I can post it casually on the app without having it to be styled and shot for an IG post or the blog. Sometimes by the time all the steps come into play for an IG post, its already sold out!
I get so many clothes in! I love sharing outfits and instead of only sharing 1 outfit a day, it allows me to share 2!
You get first dibs (exclusive content)! It's always fun to share some never before seen outfits on a separate platform! I also like uploading these outfits in real time so I probably will be wearing a dress on stories for brunch and it allows me to share then and there the photo if I don't post it that evening!
There are so many other reasons but I don't want to bore you lol! Let me know your opinion in the comments below and hope you enjoy this idea as much as I do! I will be trying it for a while and we can see how it goes together :) Thanks for stopping by!