Bell Sleeve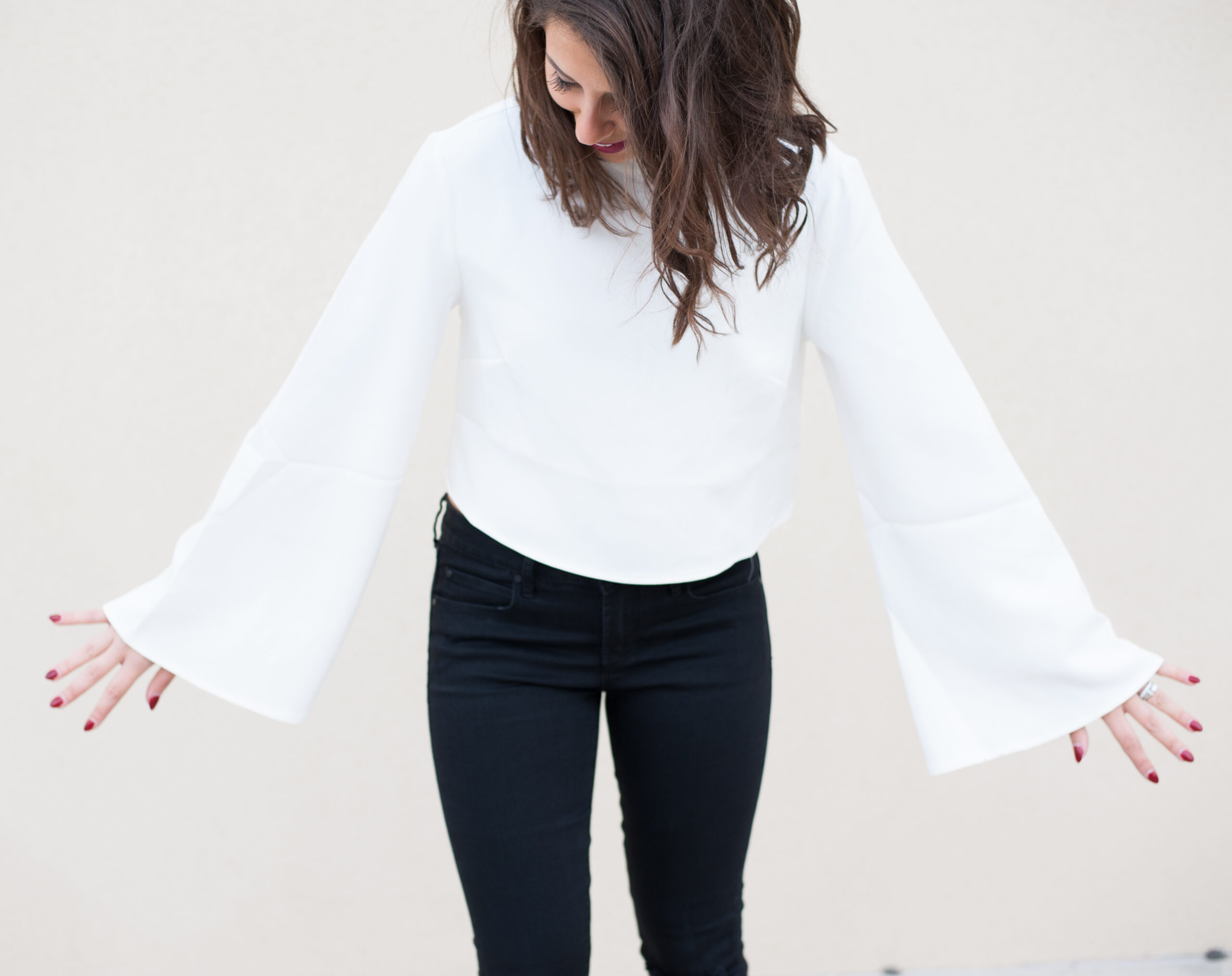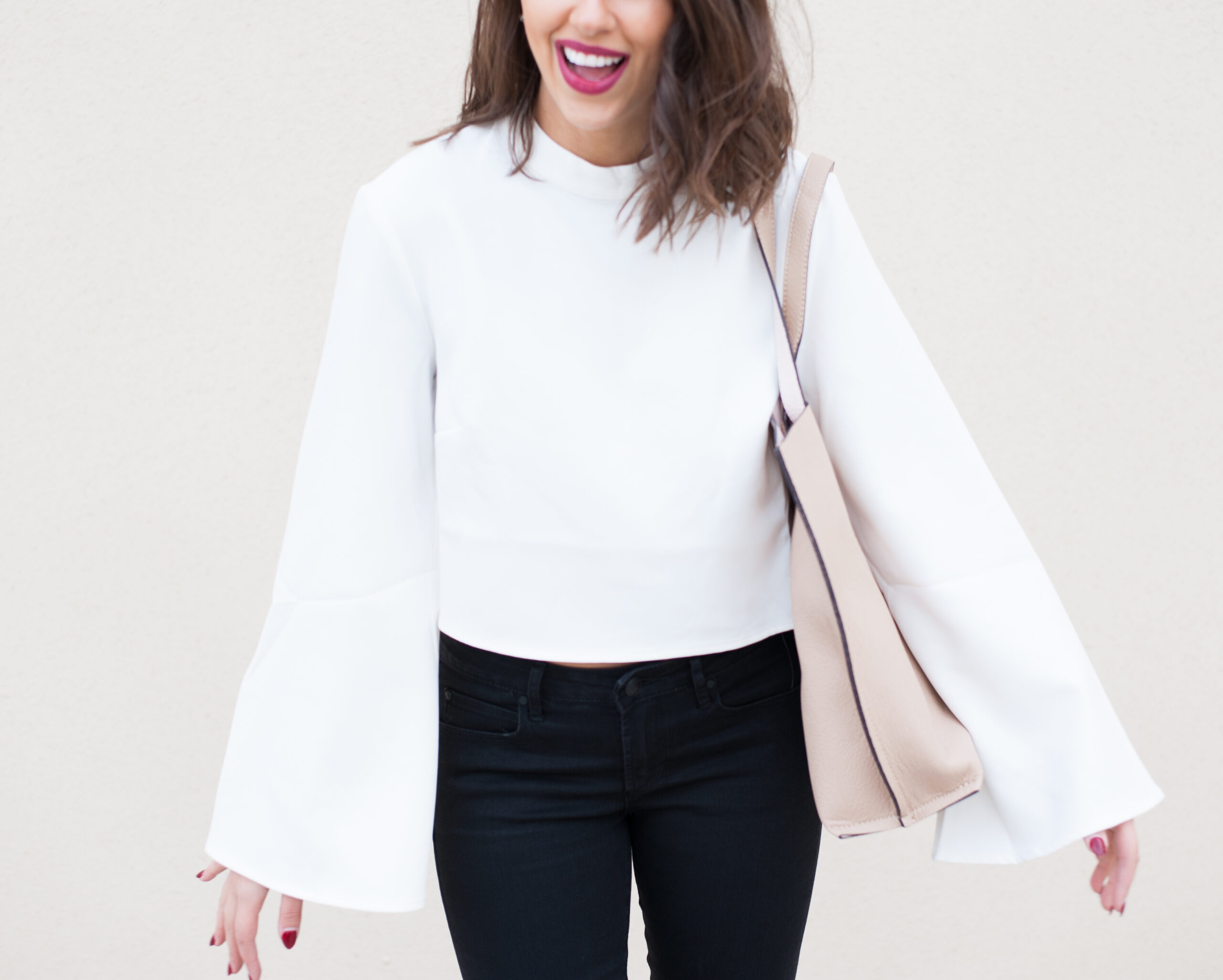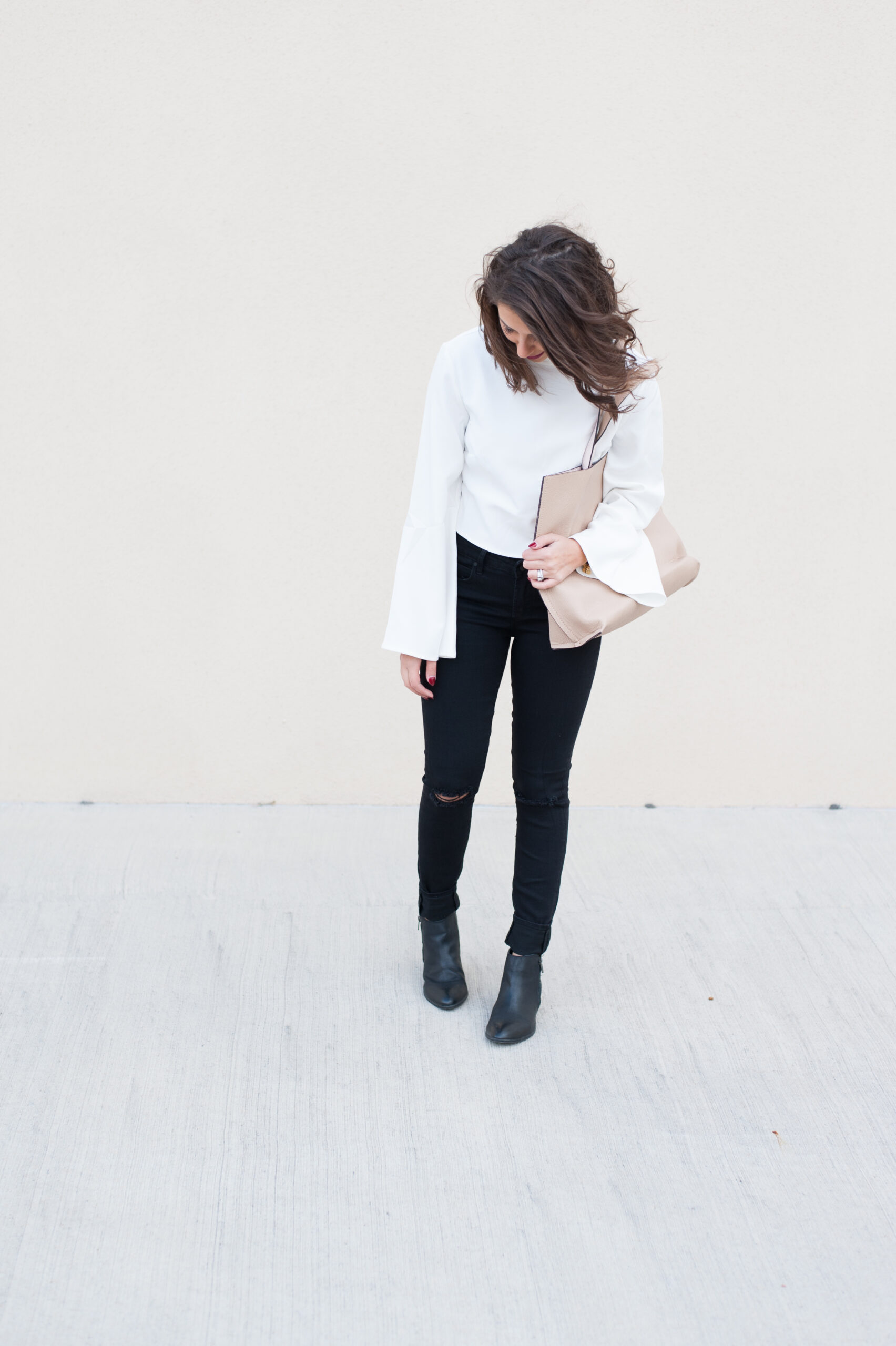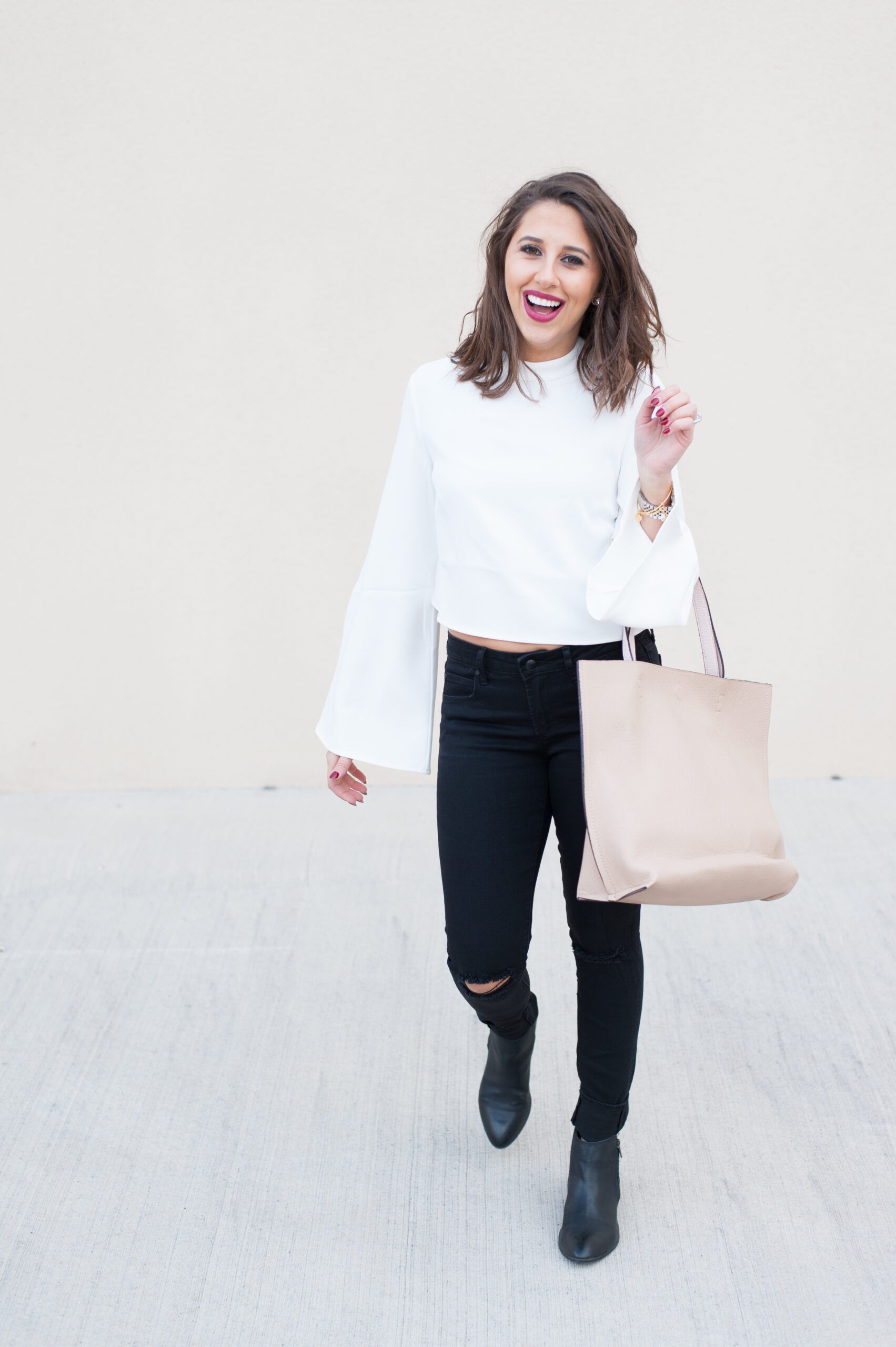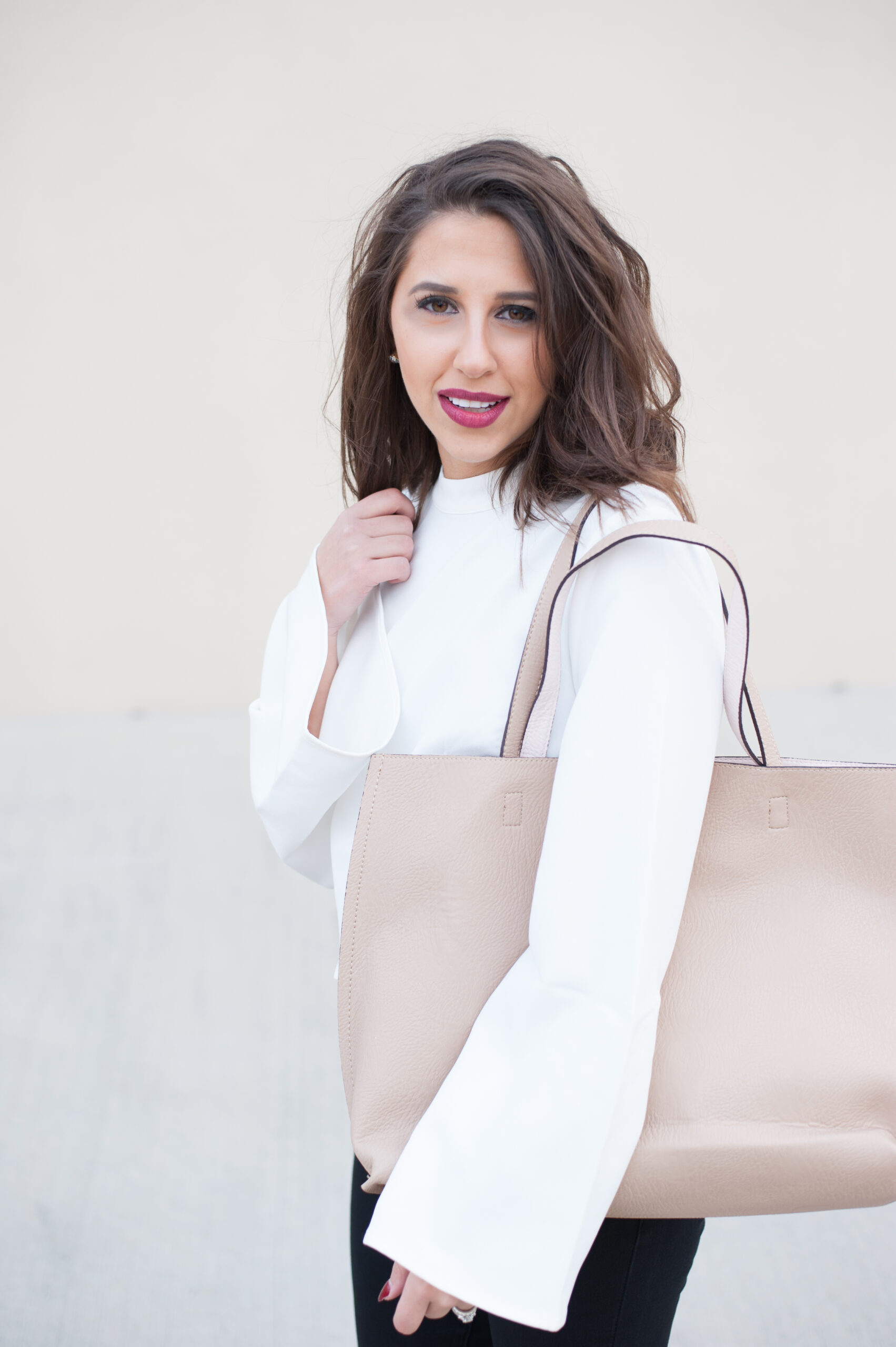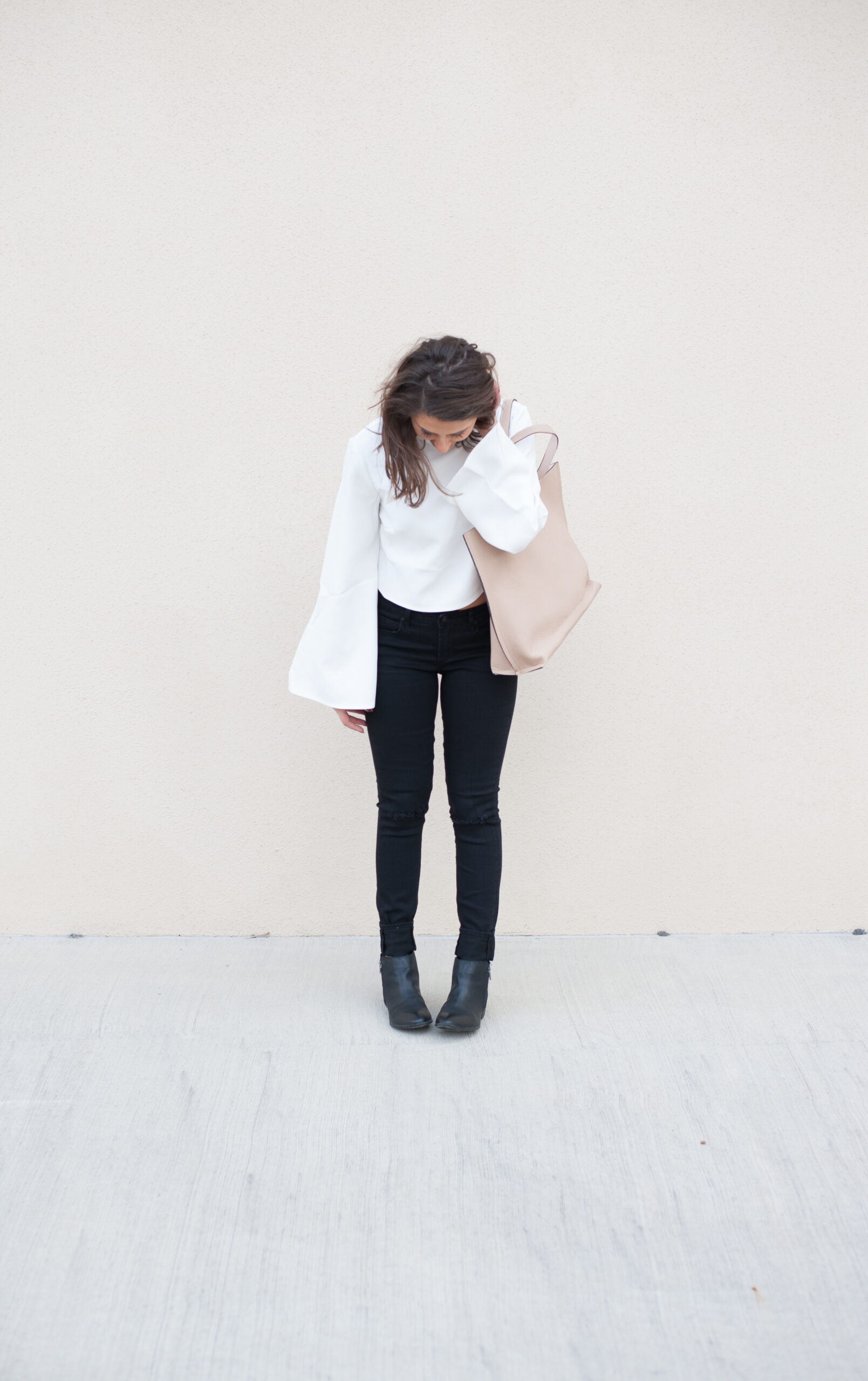 Bell Sleeve: Fifth Label | Jeans: Articles of Society | Shoes: Wise (sale) | Tote: Street Level | Lipstick: Nars
How cute is this bell sleeved top I found at Nordstrom. It makes such a statement that I only had to pair it with some skinny black jeans and booties for this look. If you are on a hunt for new black skinnies, look no further. I found this pair that is so light weight and stretchy for everyday wear. It also has two knee slits for the cutest look.
I always alway shop at Nordstrom and wanted to explain why. Nordstrom has a great FREE shipping and return policy. Since I am a huge online shopper (I hate leaving my house) haha Nordstrom is perfect for my finds! I also am able to purchase two different sizes and easily put it back in the box and it comes with a label to return it. You all should try it!
Thanks for stopping by lovelies. Today we are heading back to Houston. I got tickets to the Bachelor Live here in LA but sadly I couldn't find flights home after the show! So I will have to skip out sadly! What a great chance that I am sad to miss. Ok lovelies, see you in Houston!