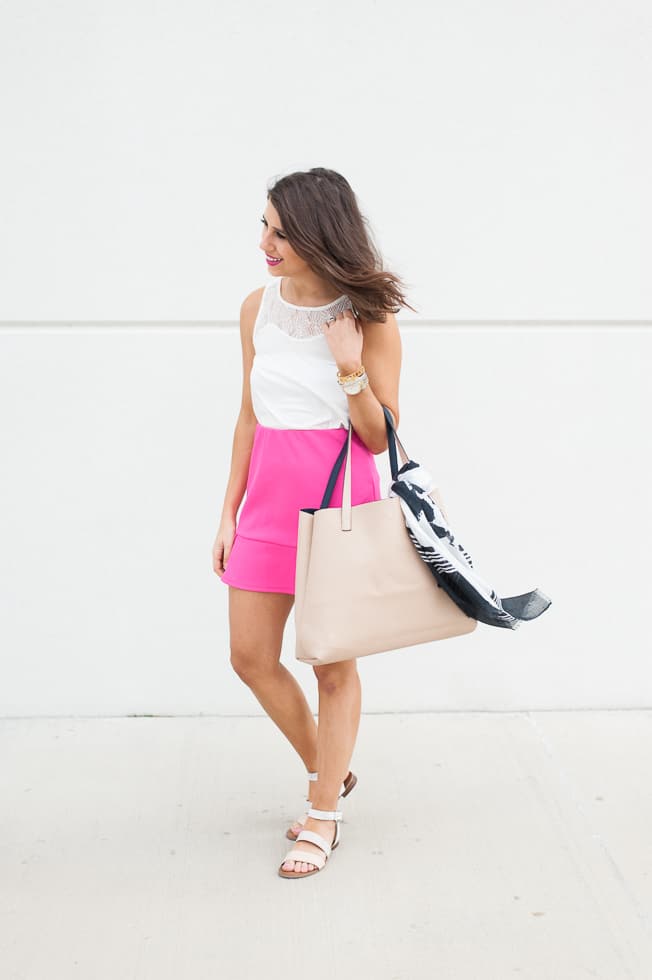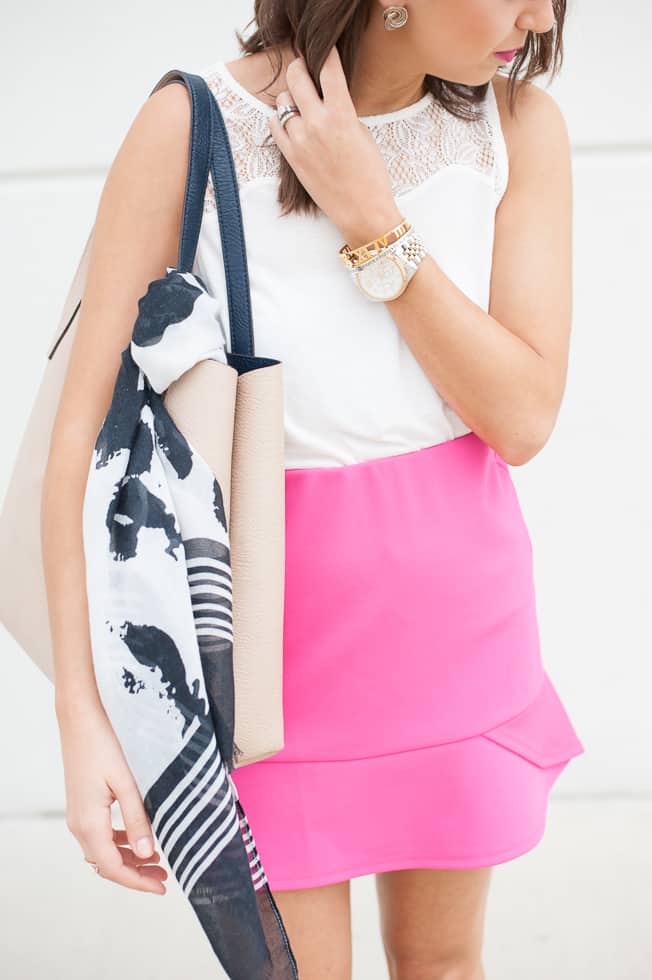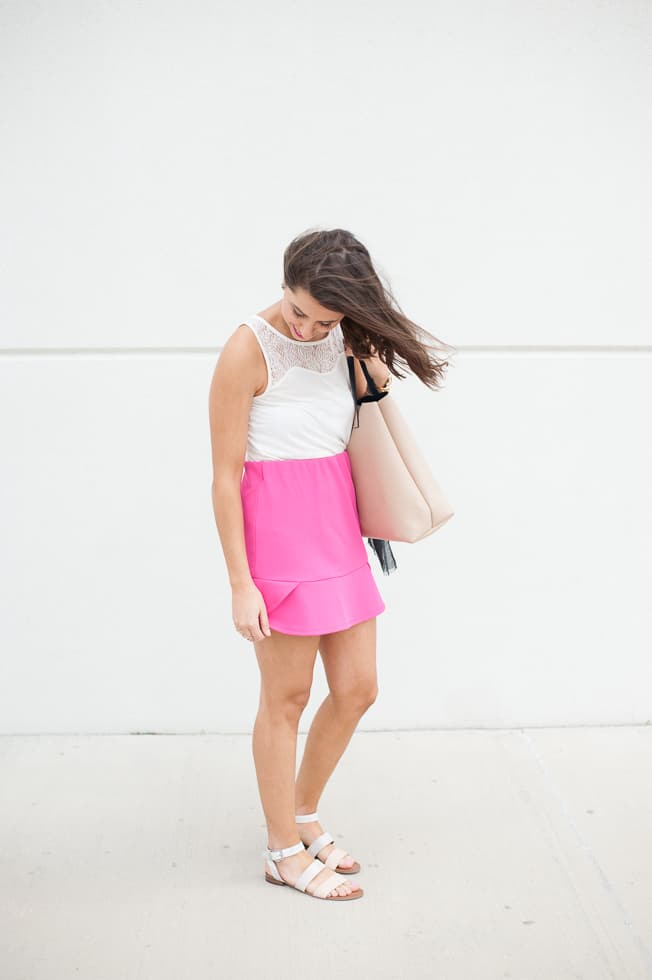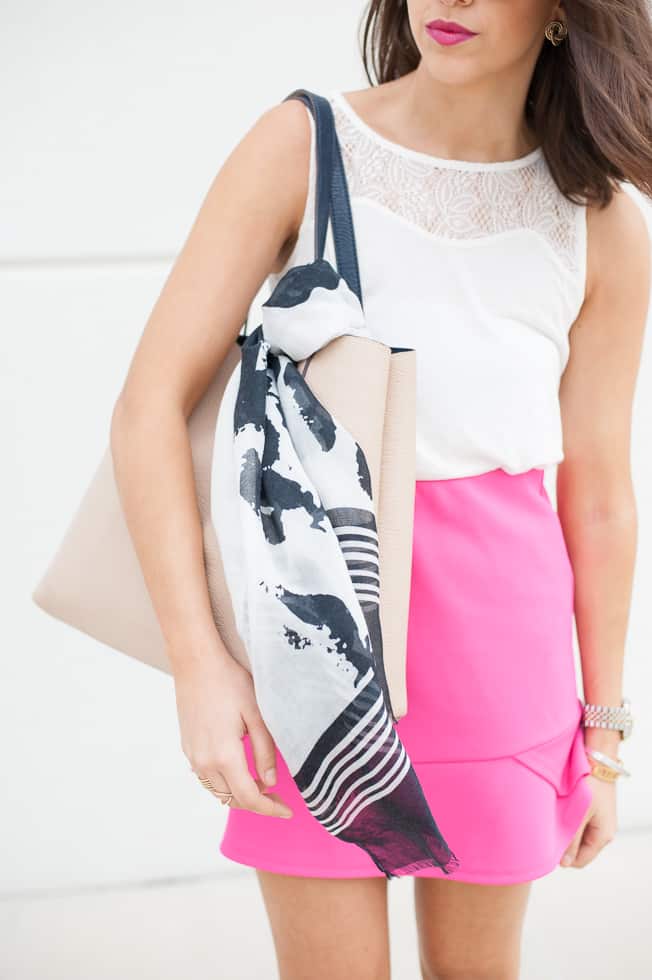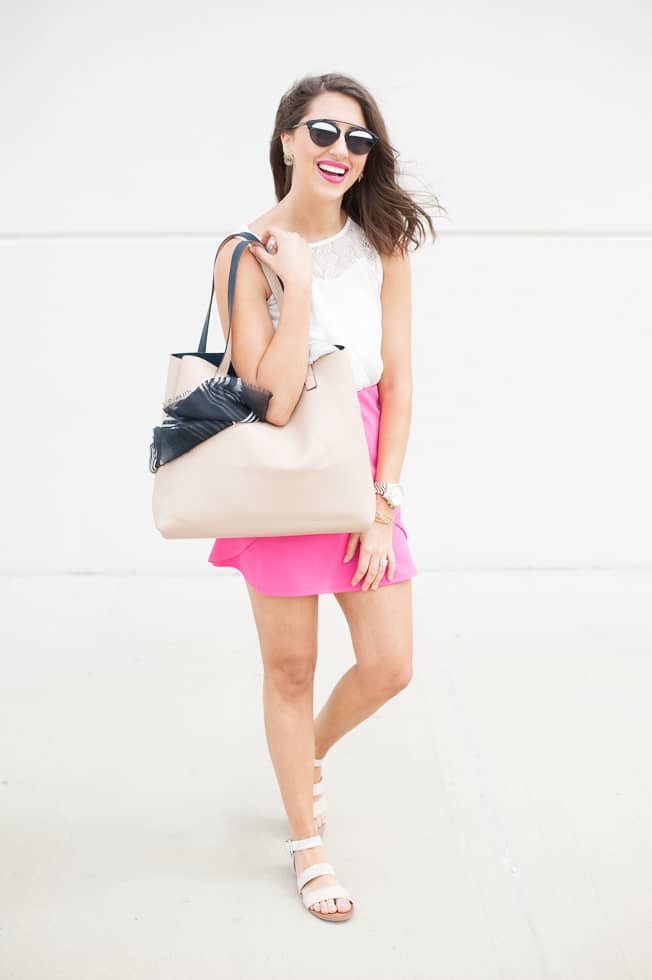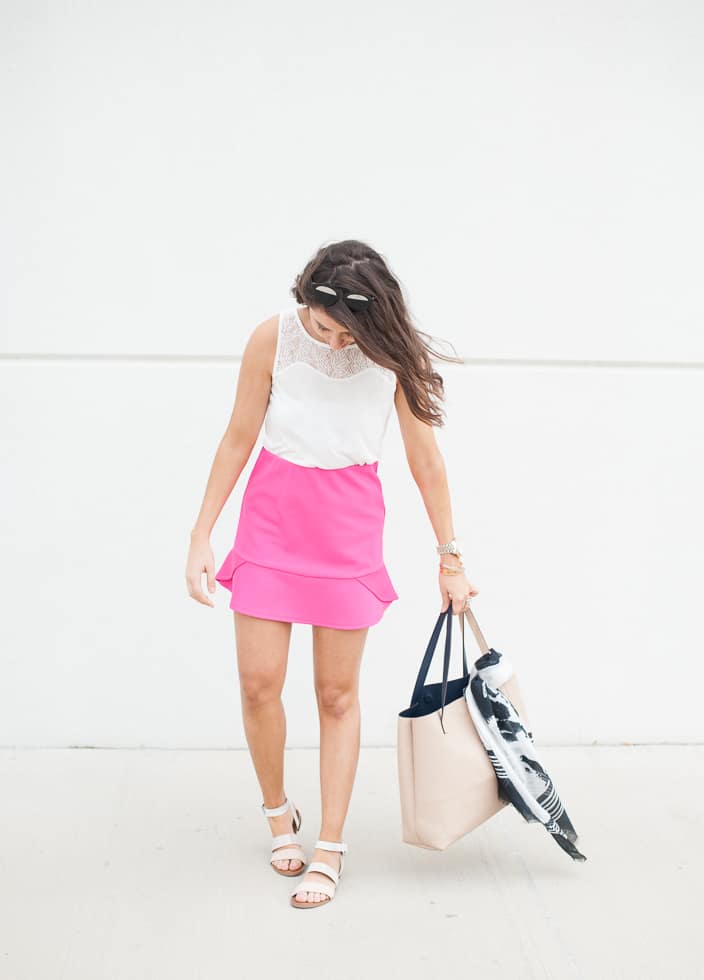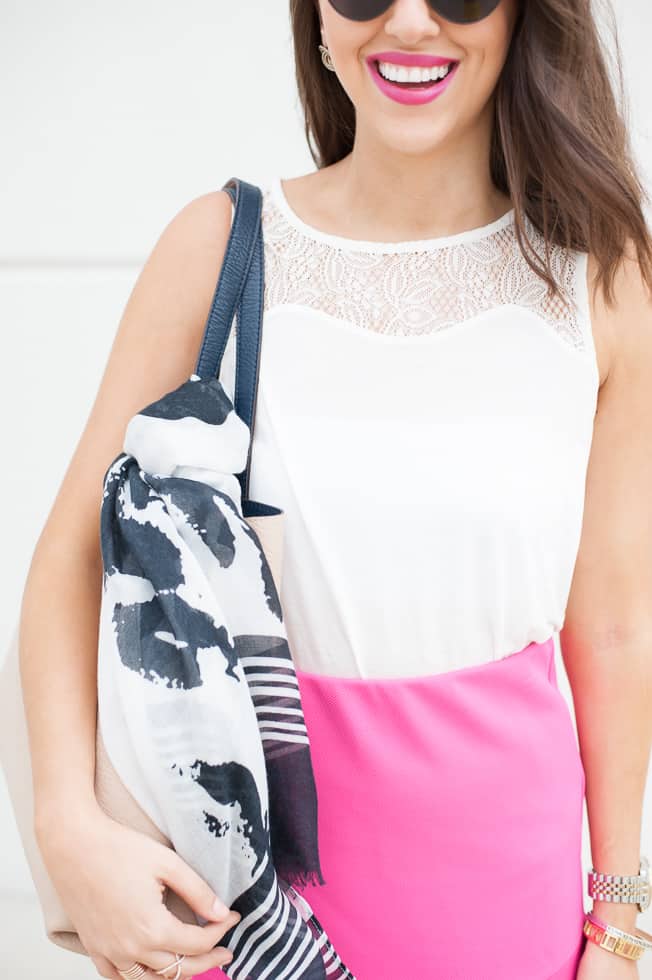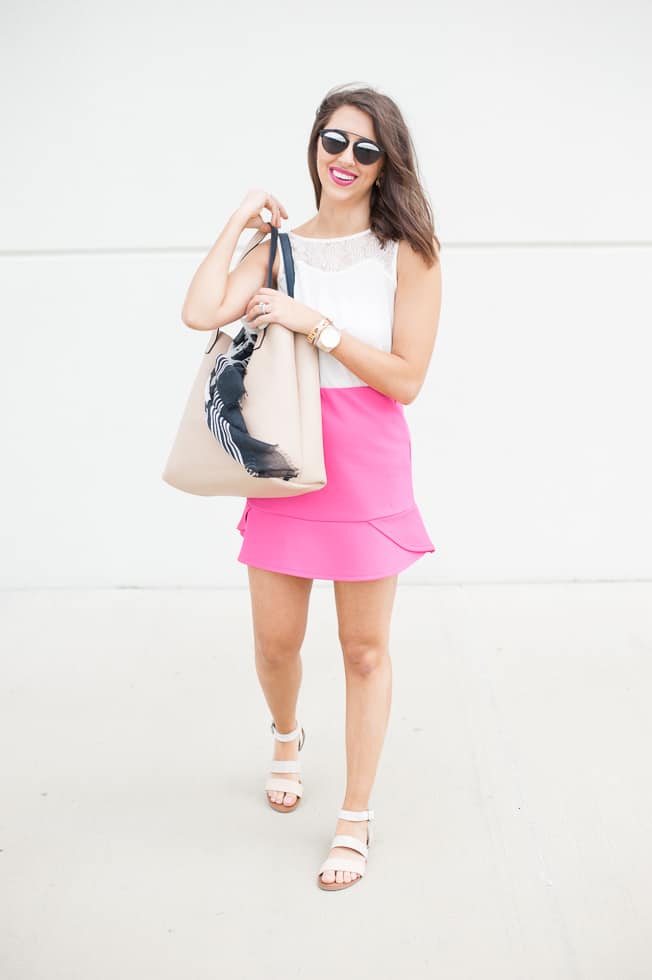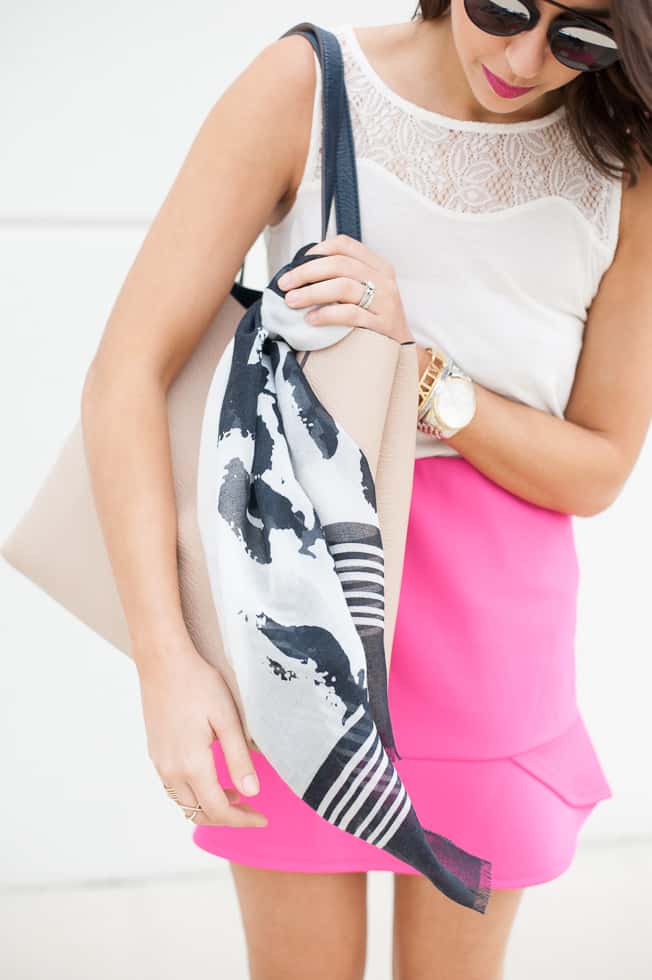 Pink Skirt: GB (only $11 y'all) | Top: Charming Charlie (similar) | Bag: Street Level | Scarf: Charming Charlie (other color) | Shoes: Similar | Sunglasses: Amazon (cheap) | Watch: Michael Kors | Lipstick: Nars
I wanted to first express my love for this pink number that I will be wearing a whole lot this summer. The material is great but the color is even better. Wait no the price is even better. I went with a simple white top to let the pink pop better. I wanted more color so I tied this soft scarf to my bag, for an accent piece, you can say. I think this is such a great way to still include your scarves without sweating to death wearing it in the good ol Texas. I often get asked where do I go for jewelry and Charming Charlie has been my go to for years. I am not huge on accessories, I like to rotate on a couple of items, but I also do not like to spend millions of dollars on jewelry. I think that is why Charming Charlie has always been my favorite!
Thanks for following & happy Thursday folks! I hope you all are enjoying your week. Last night Hubby and I had an amazing date night at Taste of Texas. I am excited for Easter weekend to be here this weekend to spend it with family. It really did sneak up on us this year. I didn't even get a chance to decorate our place with Easter love this year. I guess I will start cracking out the Spring decor today!