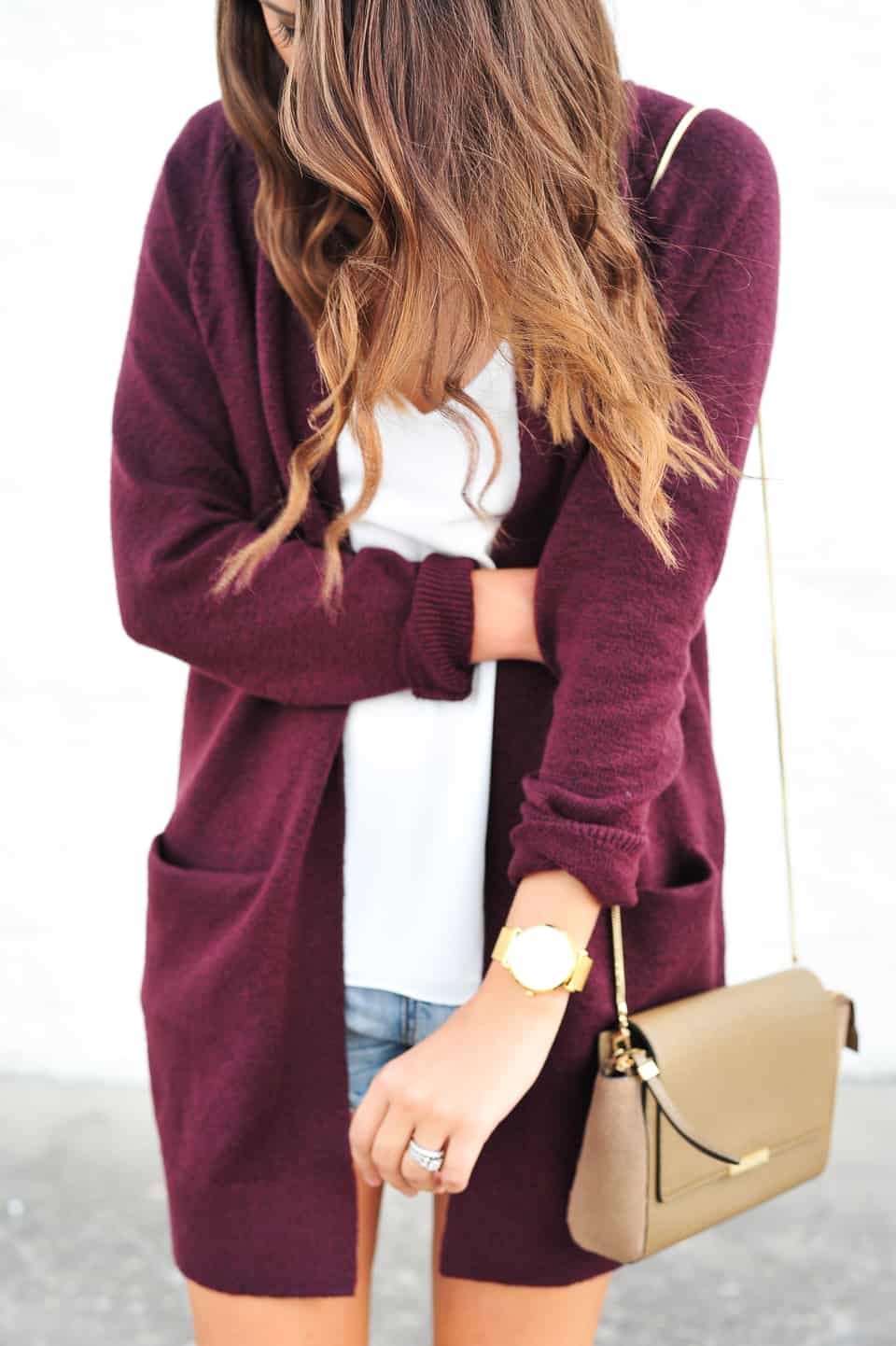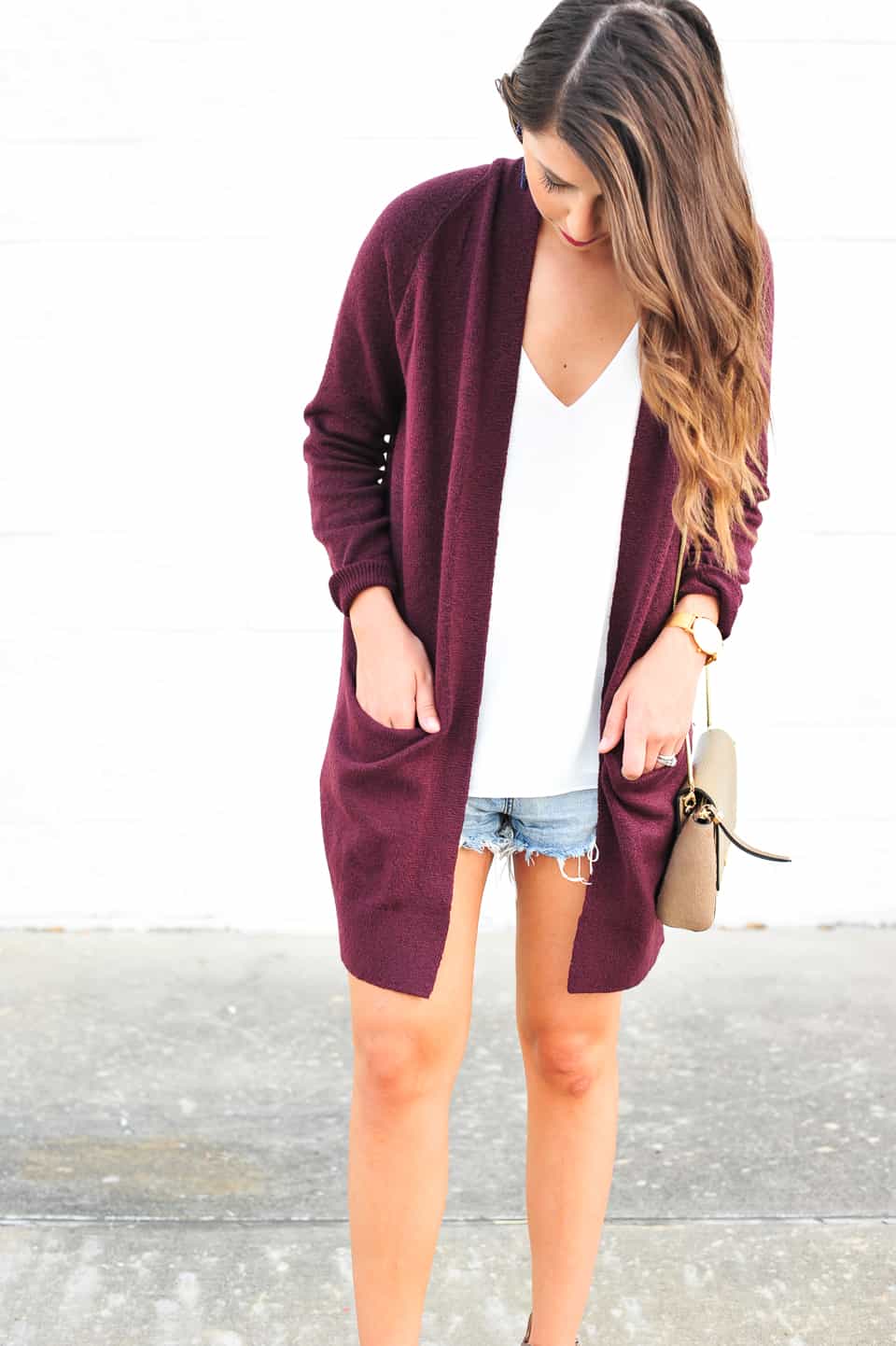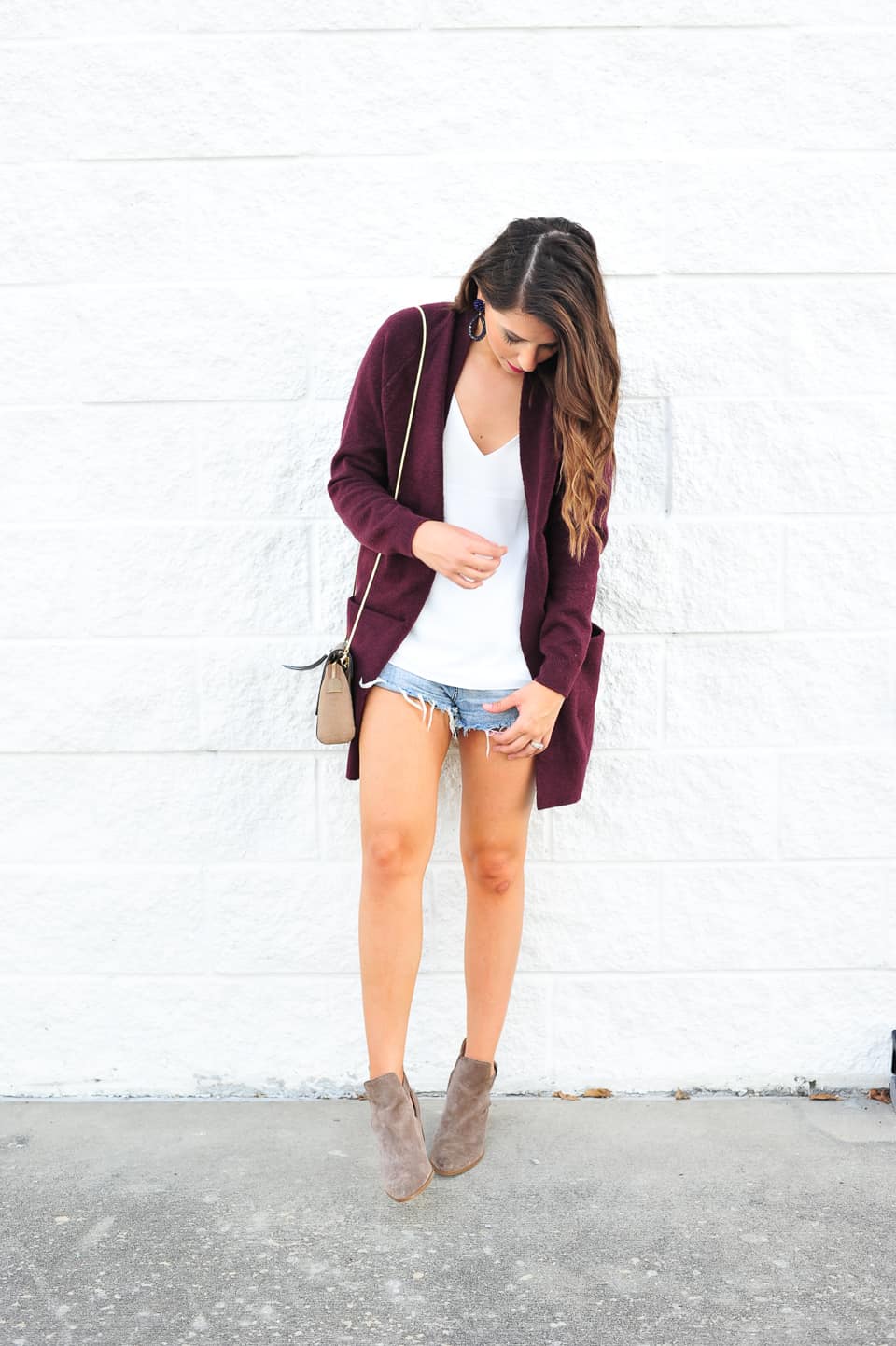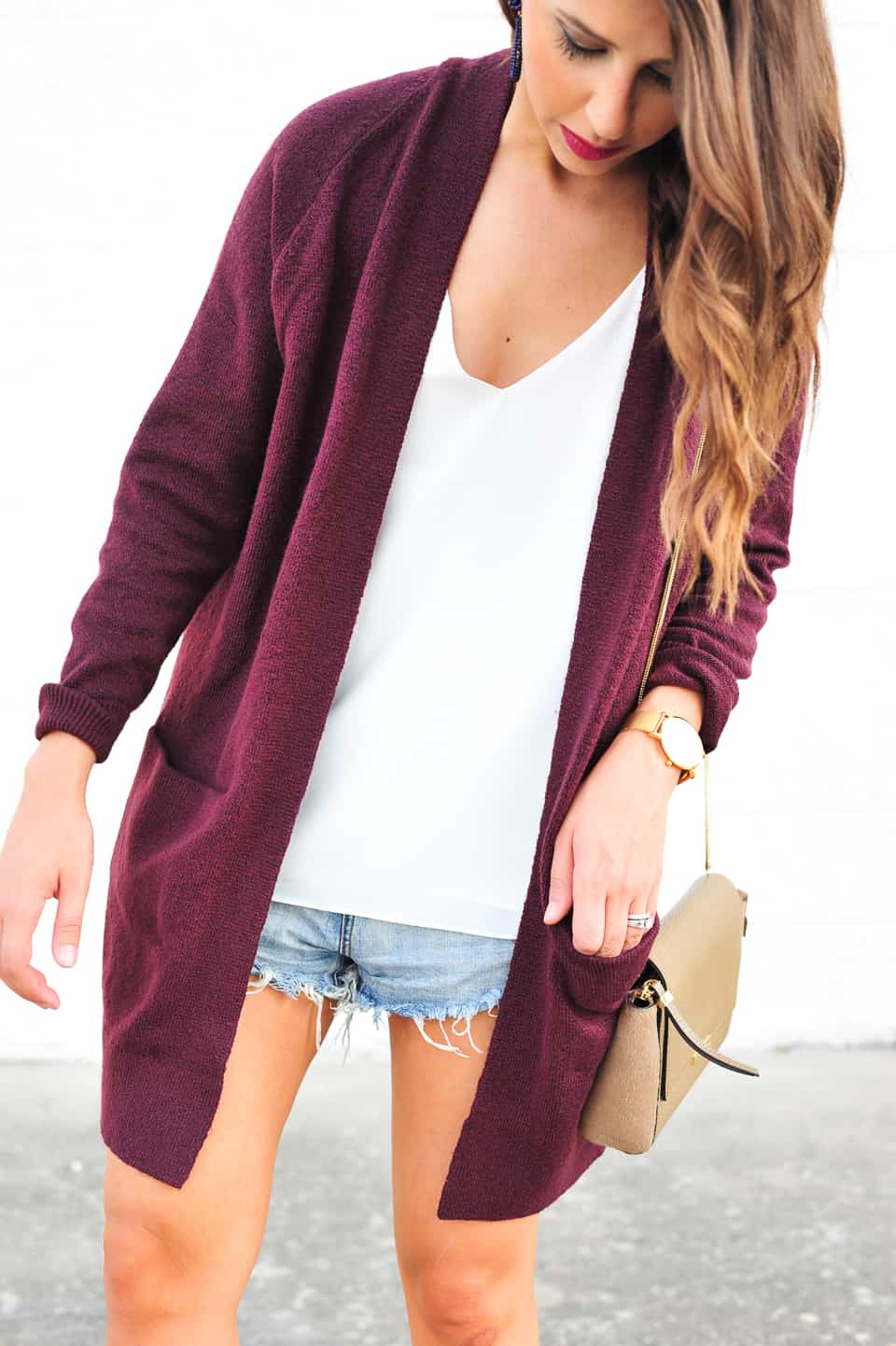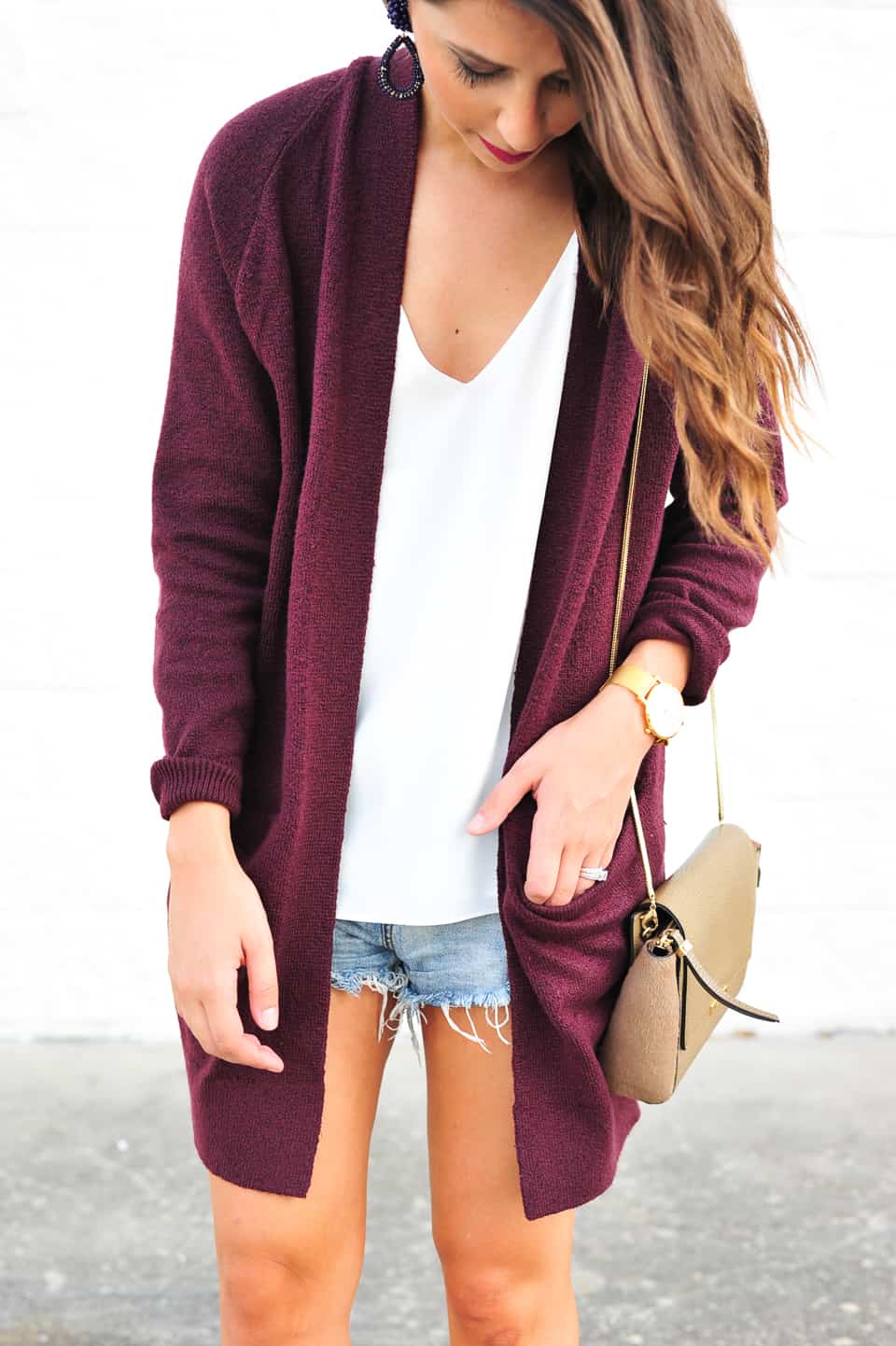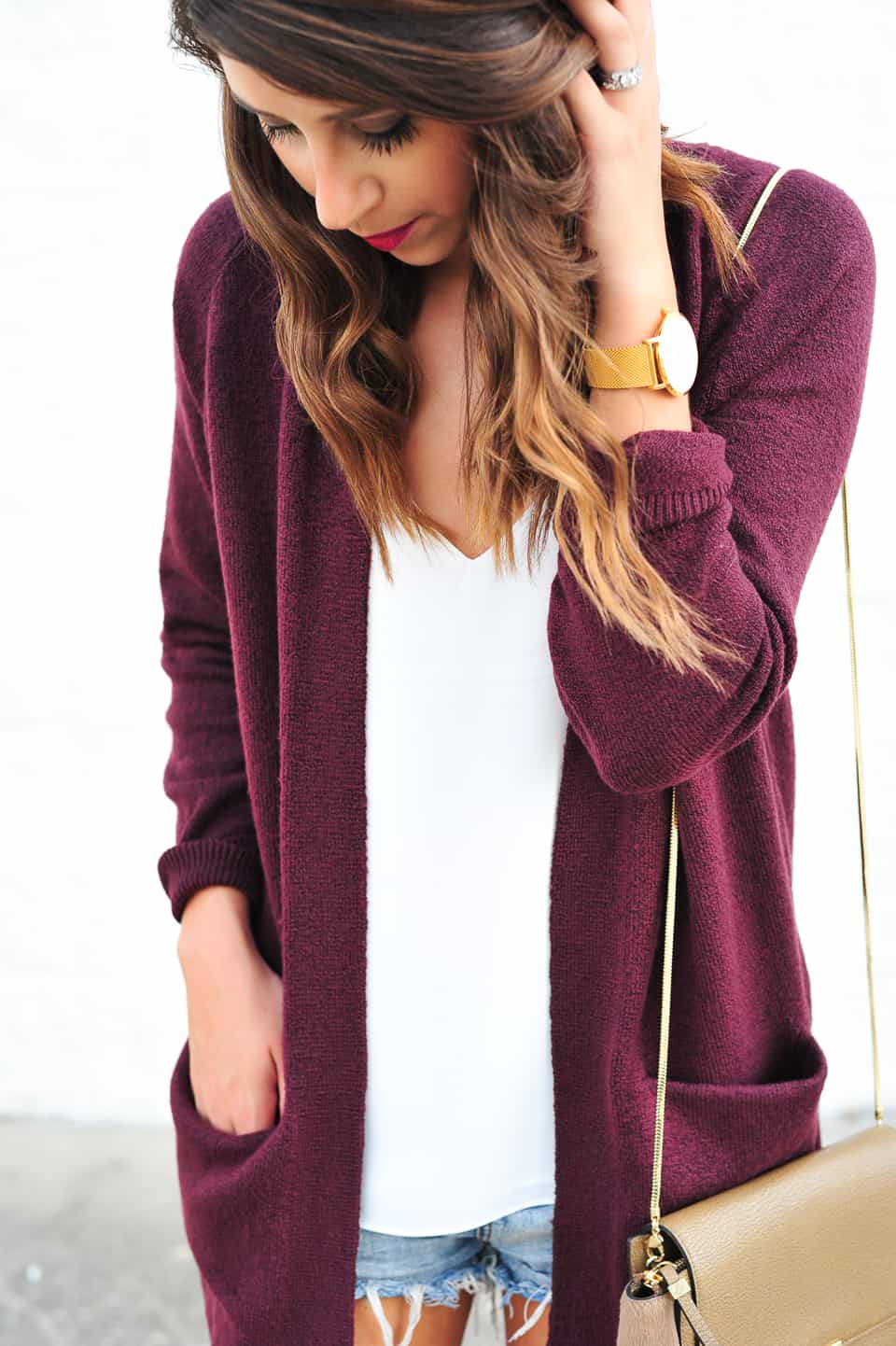 Cardigan: BP | Shorts: Similar | Tank: Topshop | Shoes: Sole Society | Bag: Henri Bendel
For my people in the South, you understand the saying 75% committed to fall. If I was truly committed I would be dying of a heat stroke so a fall colored cardigan, my fall booties, and fall bag is as fall as it gets around here. I know I shared a cardigan in yesterdays post but hear me out – I feel like I finally am discovering how great they are. I never really owned long chunky cardigans and they are kinda life changing. They are so incredibly comfortable, keeps you warm, and can be dressed in so many different ways! I just ordered this one today and I am so excited for it.
PS Shopbop is having a surprise 3 day sale and you don't want to miss their goodies! I know my shorts will have to be put up soon but this is always a good time to invest in some shorts (when they are on sale) for next year! I know I hate spending money on clothes I am not able to wear now but your wallet will thank you when spring rolls around.
Thanks for stopping by! See you tomorrow with some EXCITING news and a little anniversary to me 🙂