3 Summer Sweaters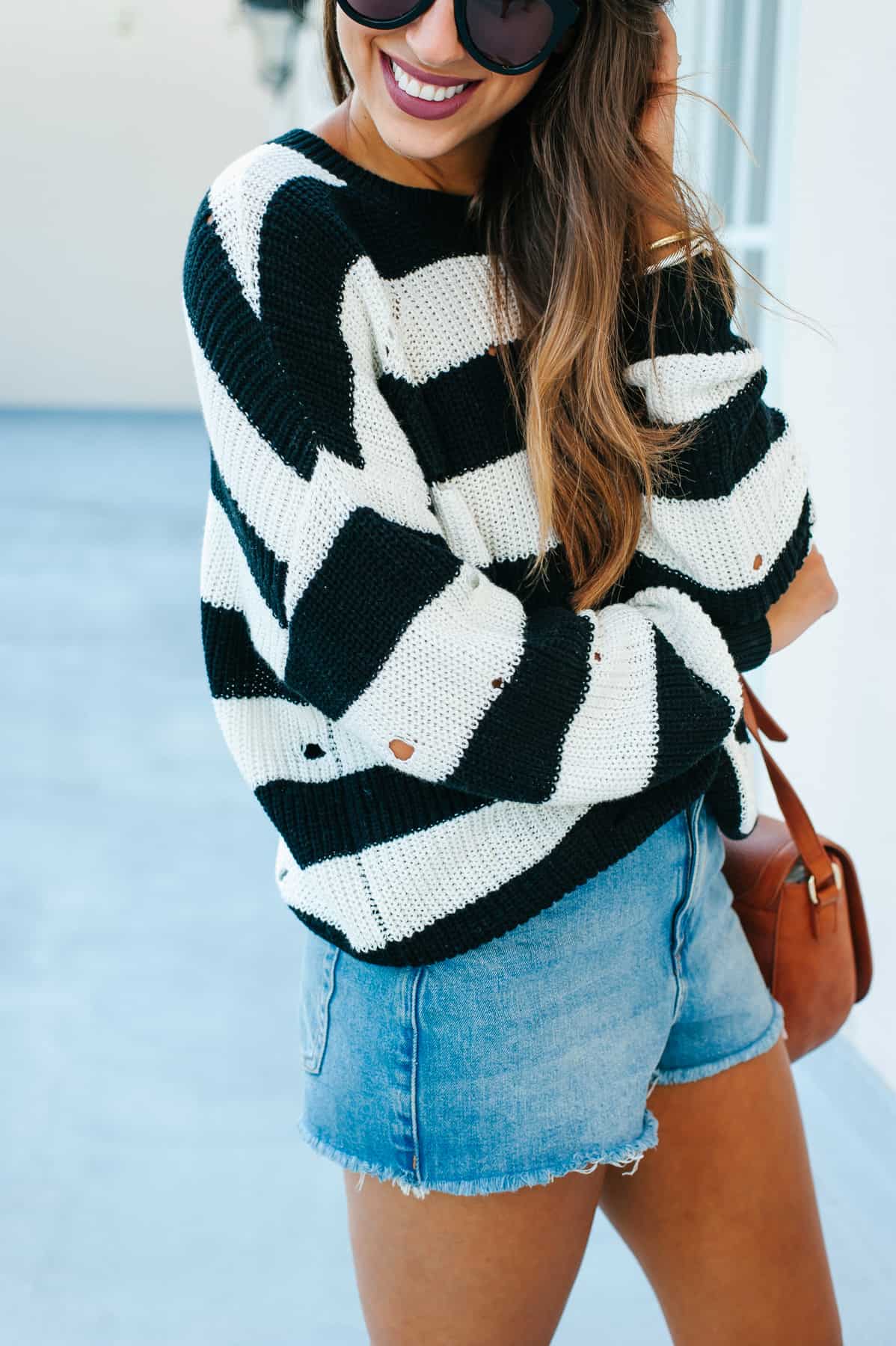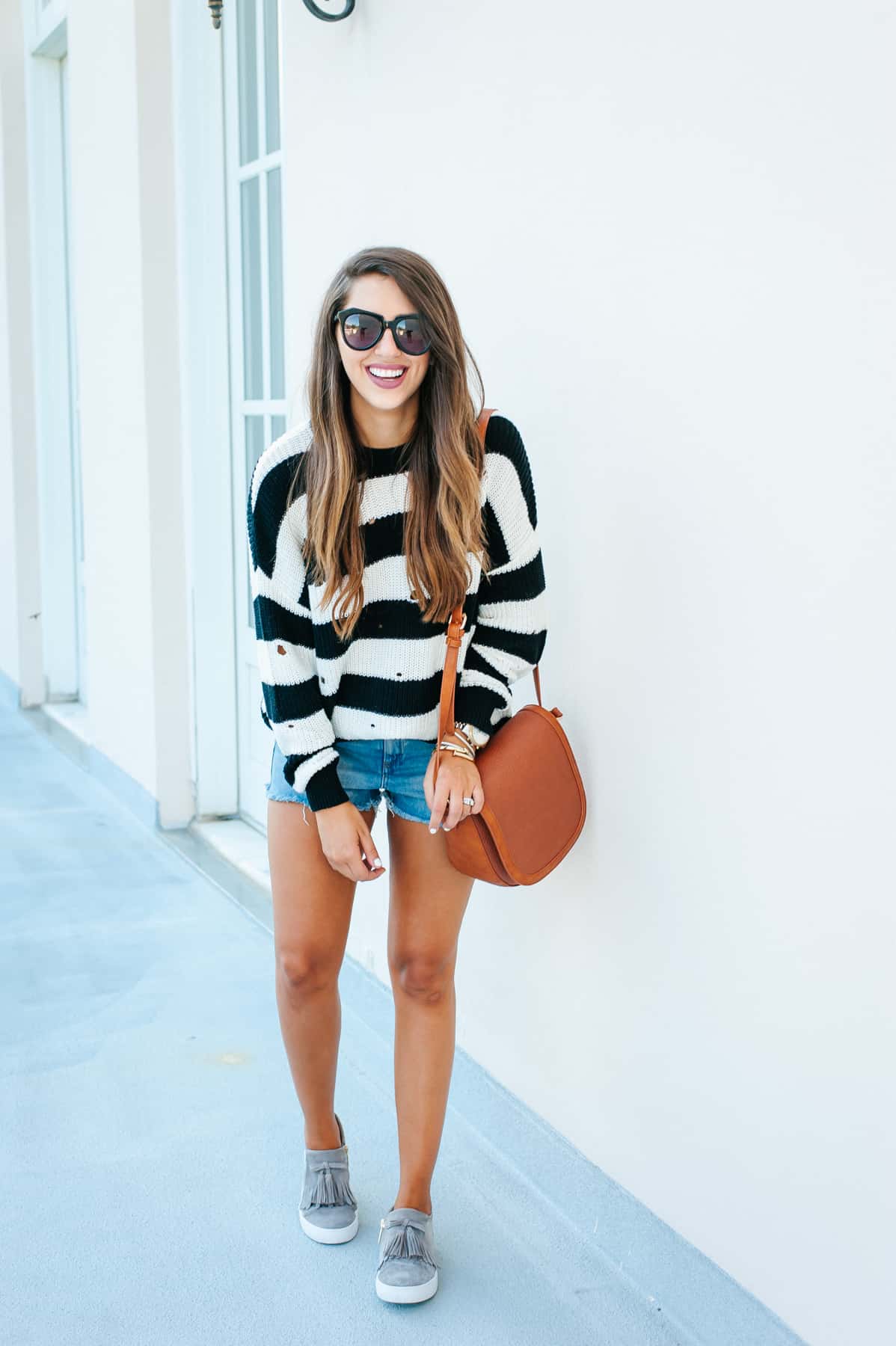 Sweater (sale) | Shorts | Shoes (sale) | Purse (sale)
I was so surprised when I found this sweater for around $25. Ted said it's probably on sale because it has holes haha. I'm not sure what it is, but it's just a big comfy striped sweater that I will be wearing all year long! I love that you can style it with denim or throw on black jeans  and wear it with a few different looks. Until it gets cooler, I will be wearing it with shorts and these slides! These shoes should be restocked first thing for public access sale on the 21st. If you REALLY have your eye on them, I recommend snagging them ASAP because I have a feeling they will sell out fast again! I hope that helps!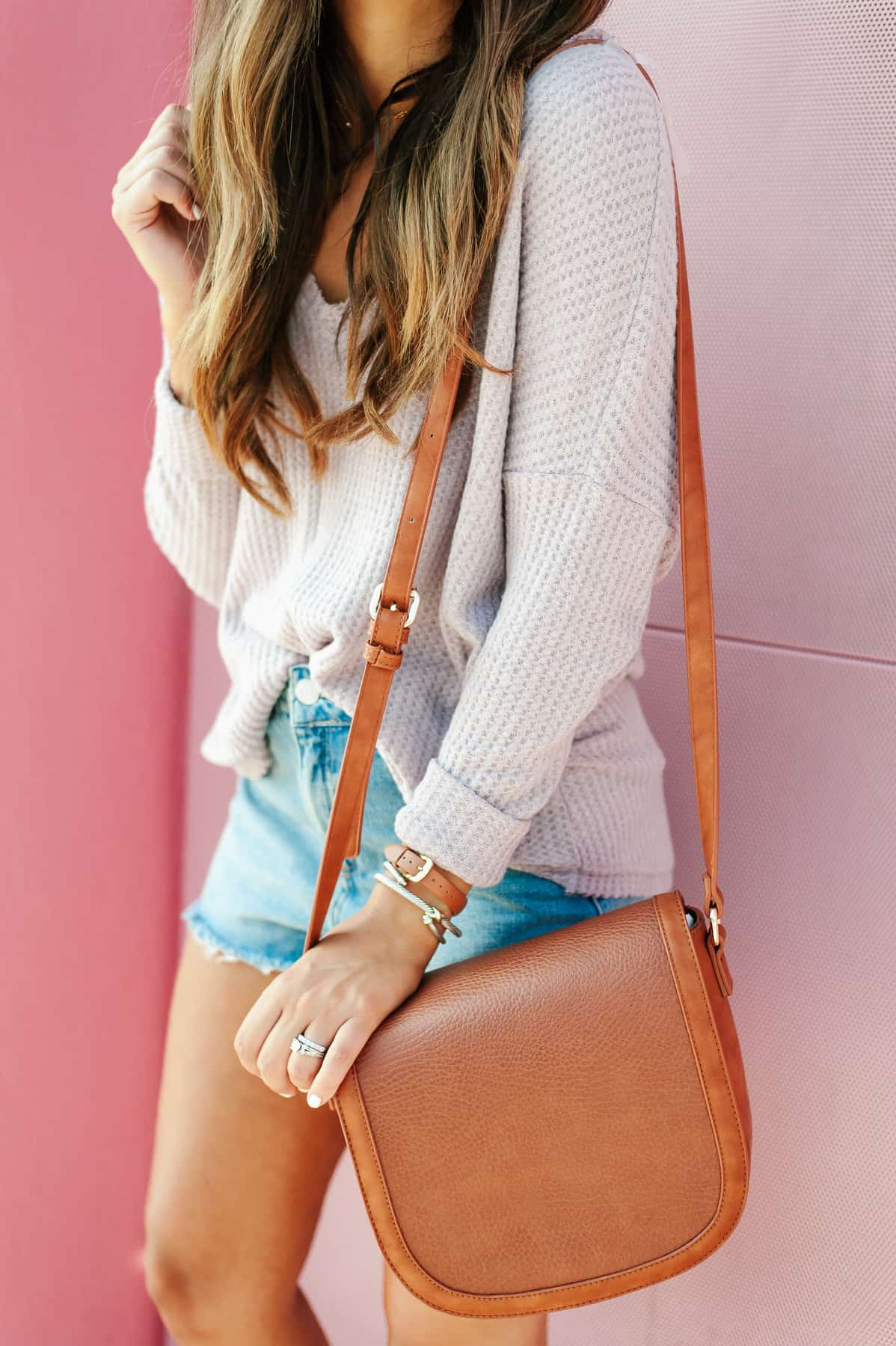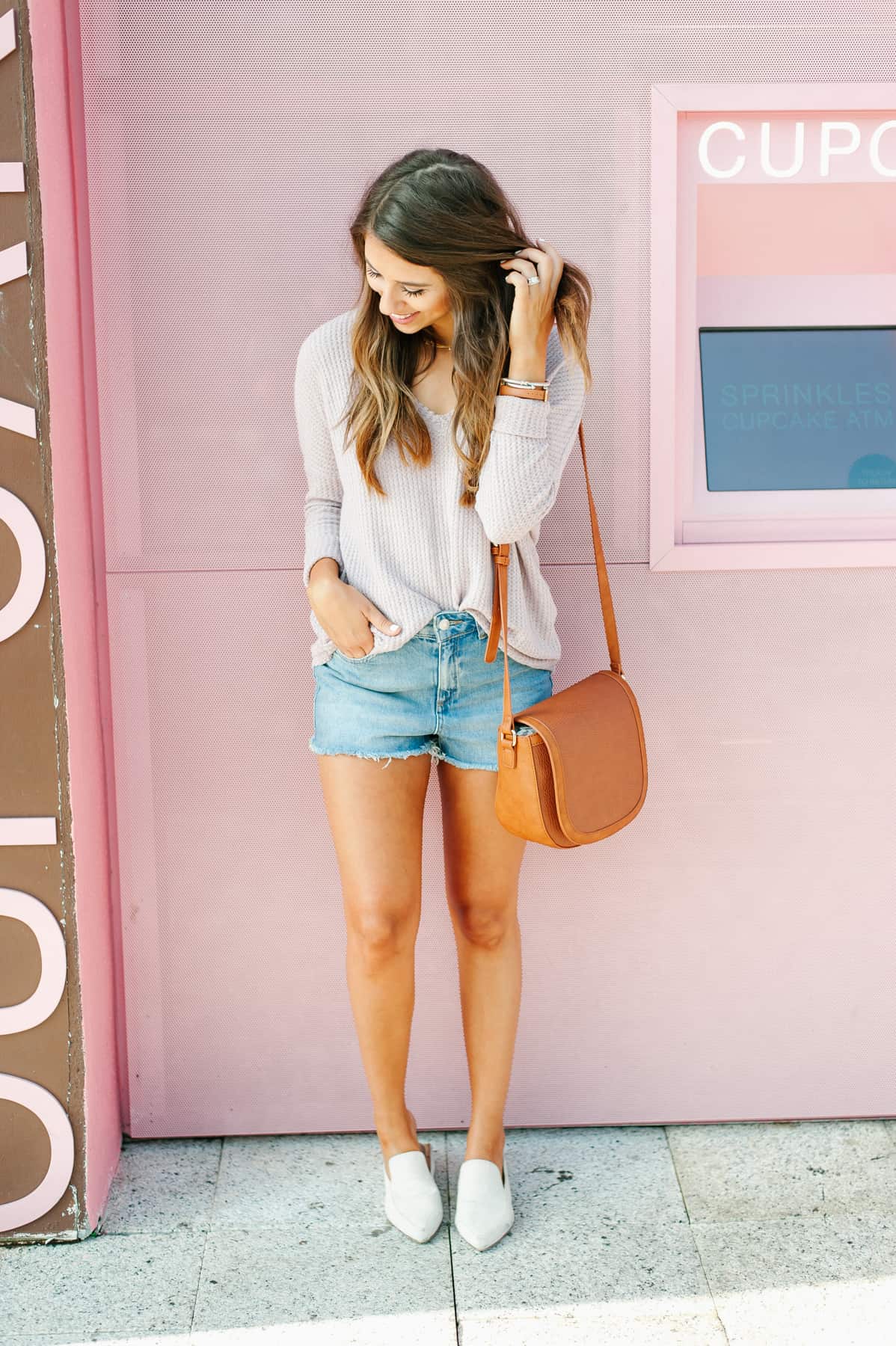 Sweater (sale) | Shorts | Shoes (sale) | Purse (sale)
One of my favorite finds is this sweater for so many reasons. Y'all it is SO soft, light weight, and around $24. I snagged this top during my first trip and have been wearing it so much that I ordered the cream color too! It comes in 4 colors and is perfect for the summer!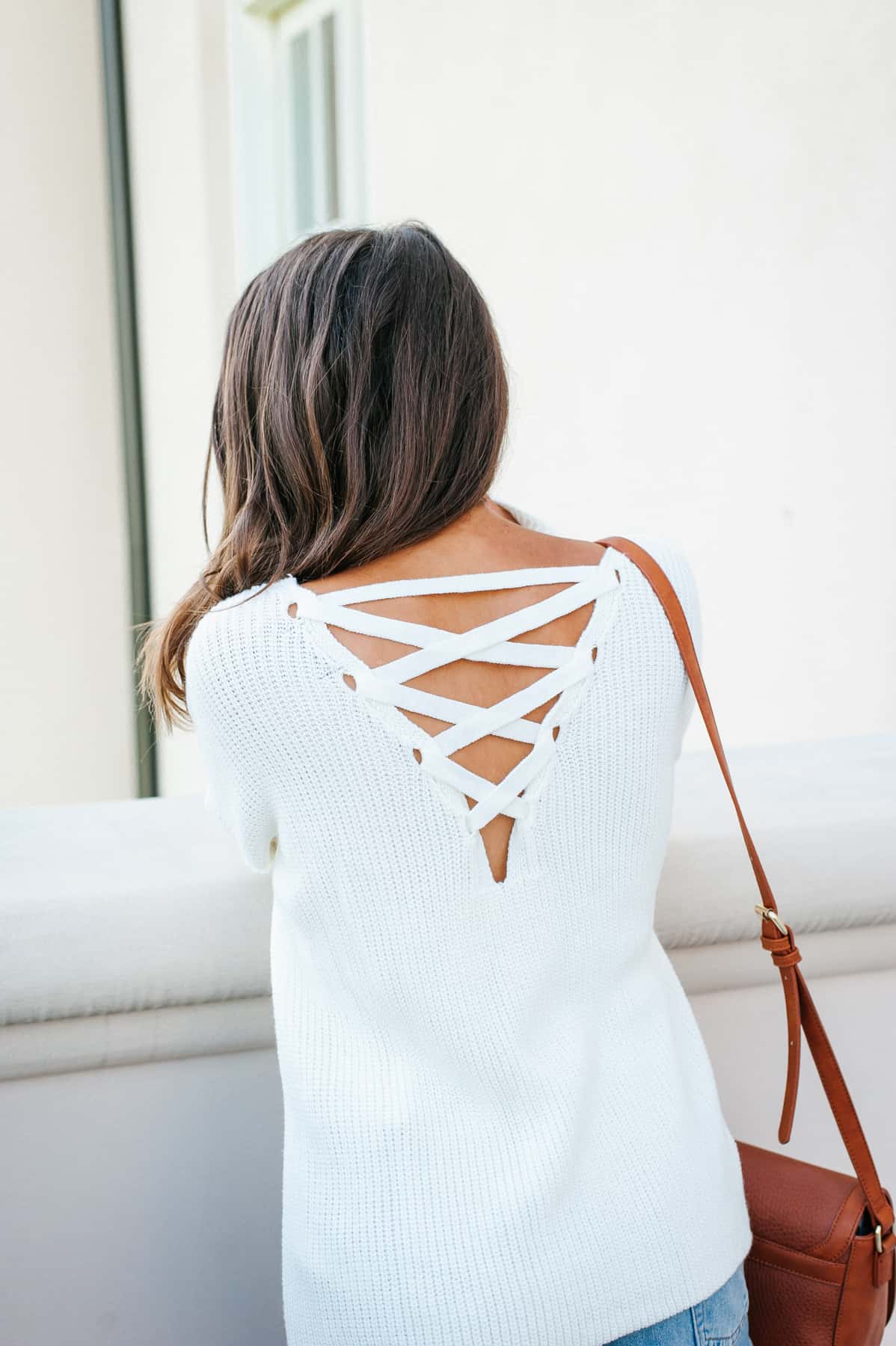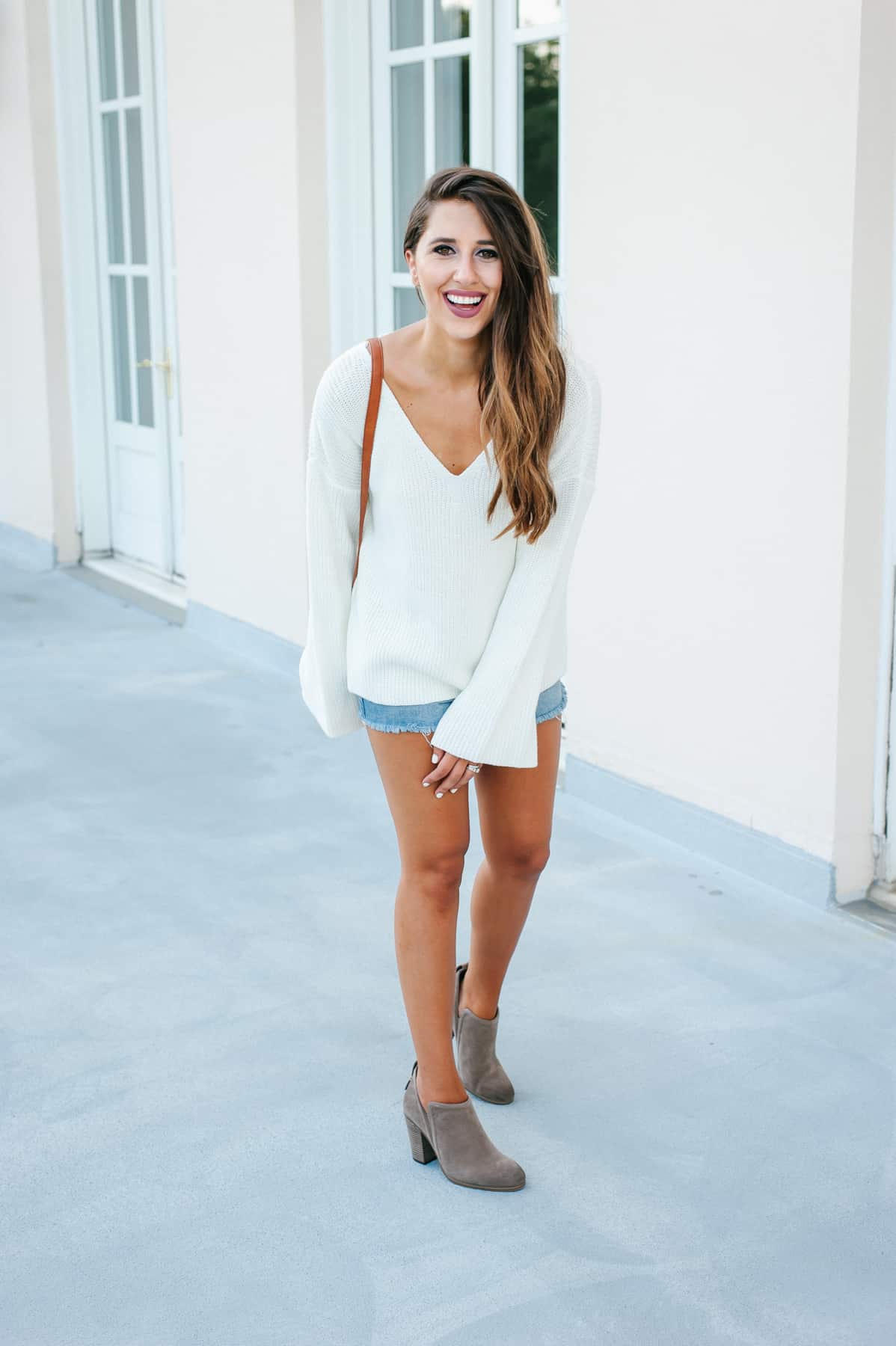 Sweater (sale) | Booties (sale) | Shorts | Purse (sale)
Precious precious! I wear my other white sweater ALL the time that I think it is dirty like 80% of the time. I am so excited I found this one since the back is darling! It also comes in a pretty yellow color!
Something about being bundled up in a sweater with shorts really does win me over. I live in this kind of outfit on most days because I am always so dang cold! I share this way to much and you all probably don't care at all, but this is why I love stocking up on sweaters this time of year. They are on sale for prices you won't believe, 2 under $25 and the last one around $43! I mean who isn't a fan of snuggling up in a comfy sweater in the cold!