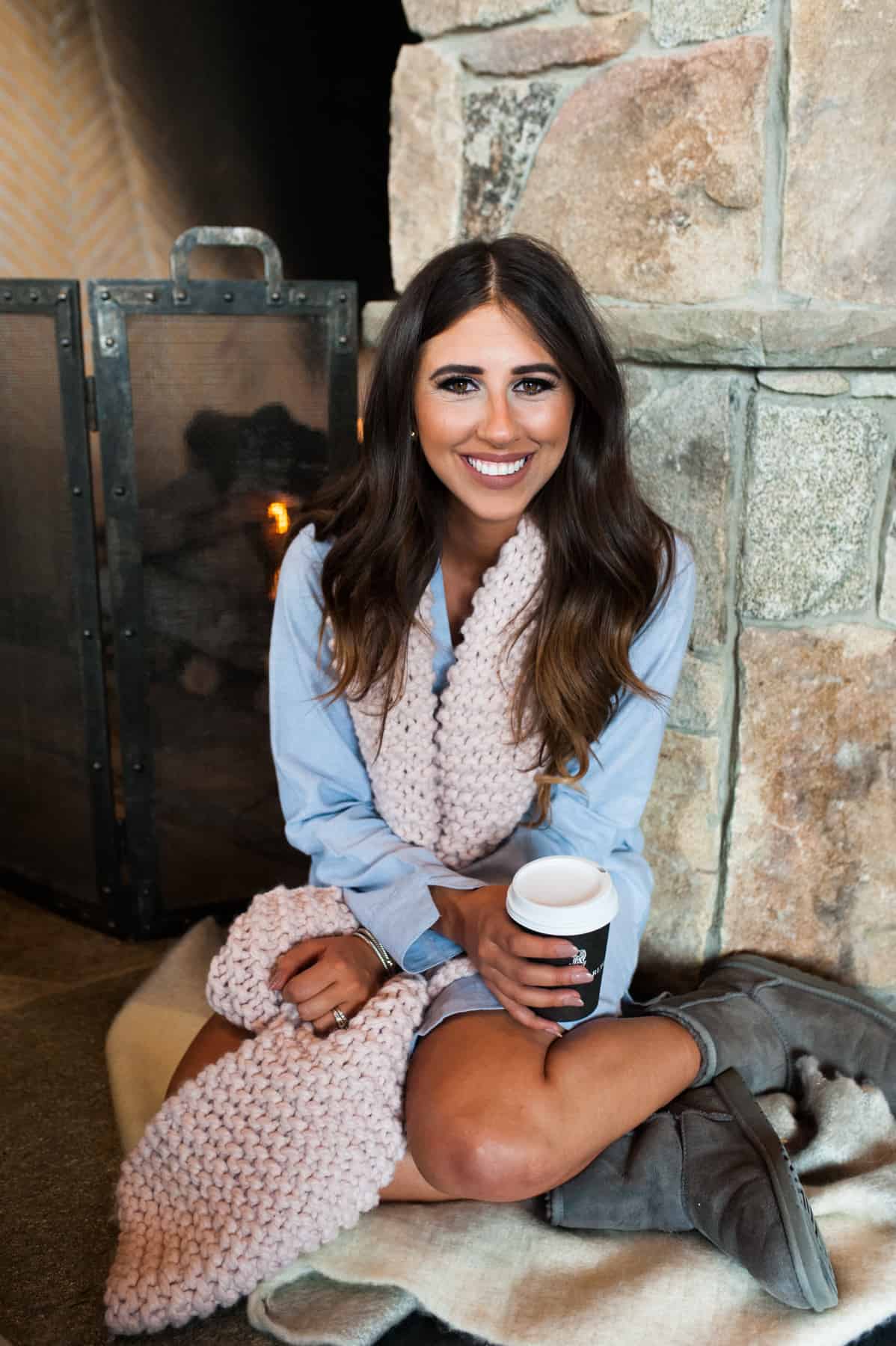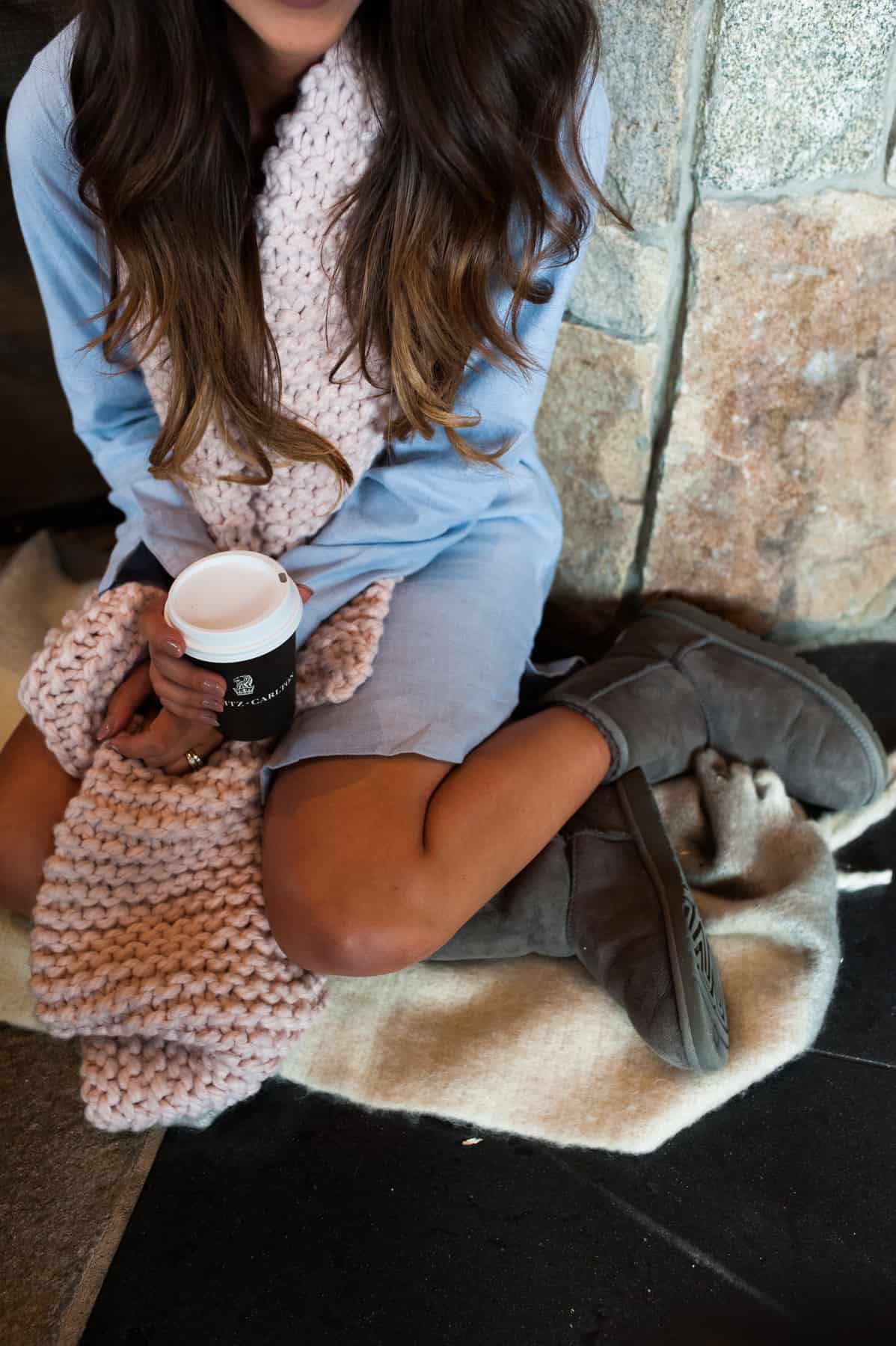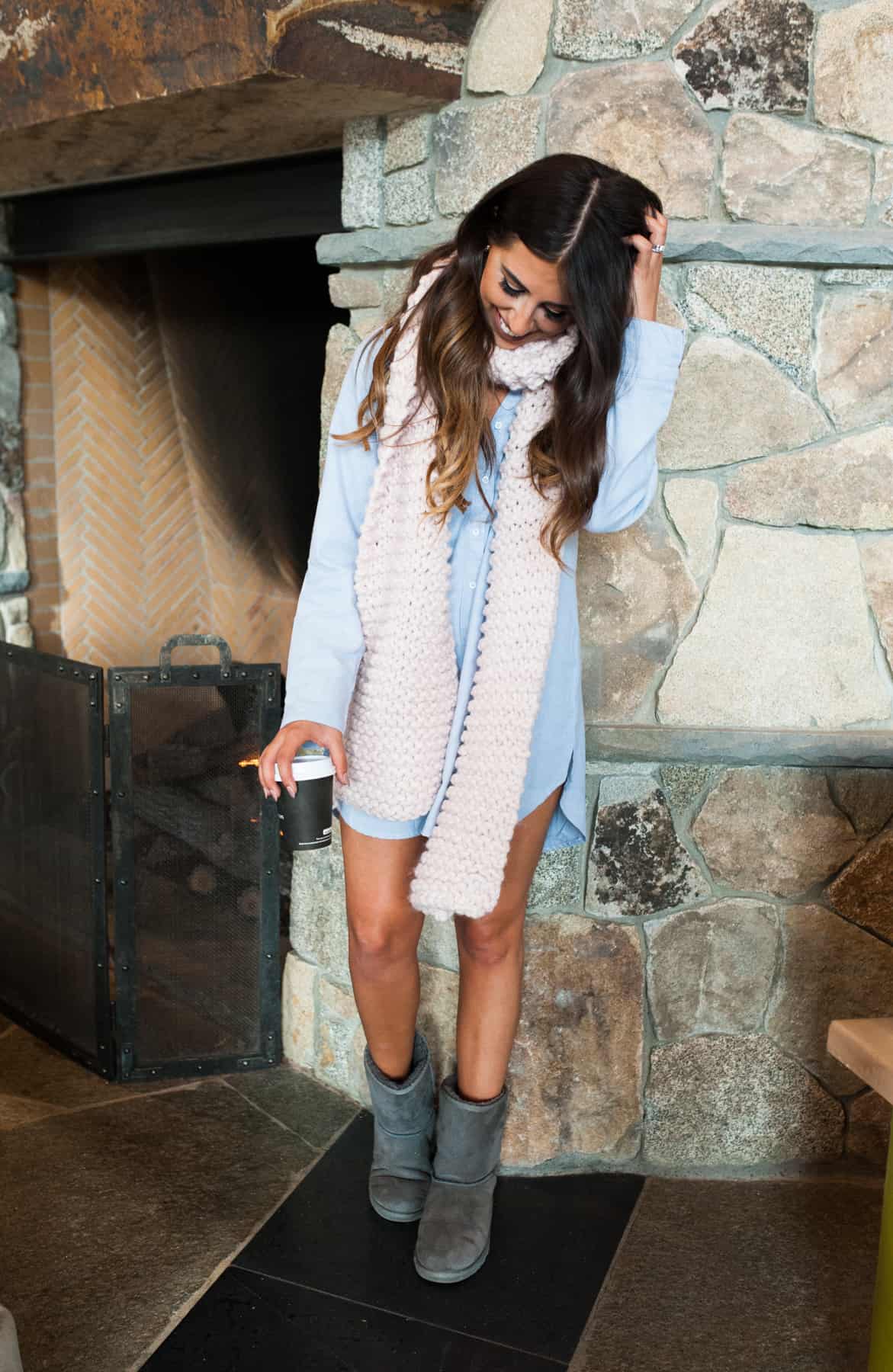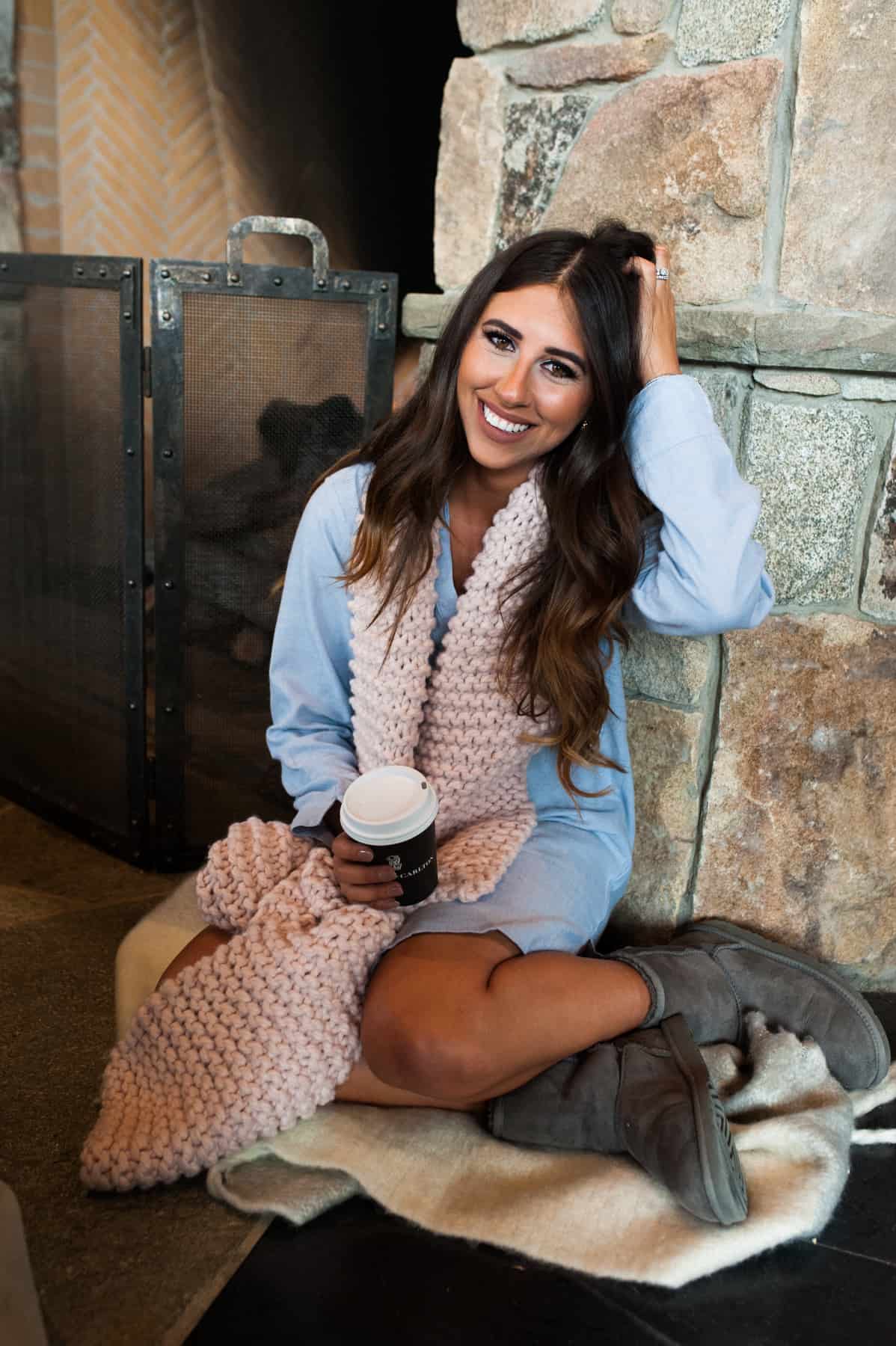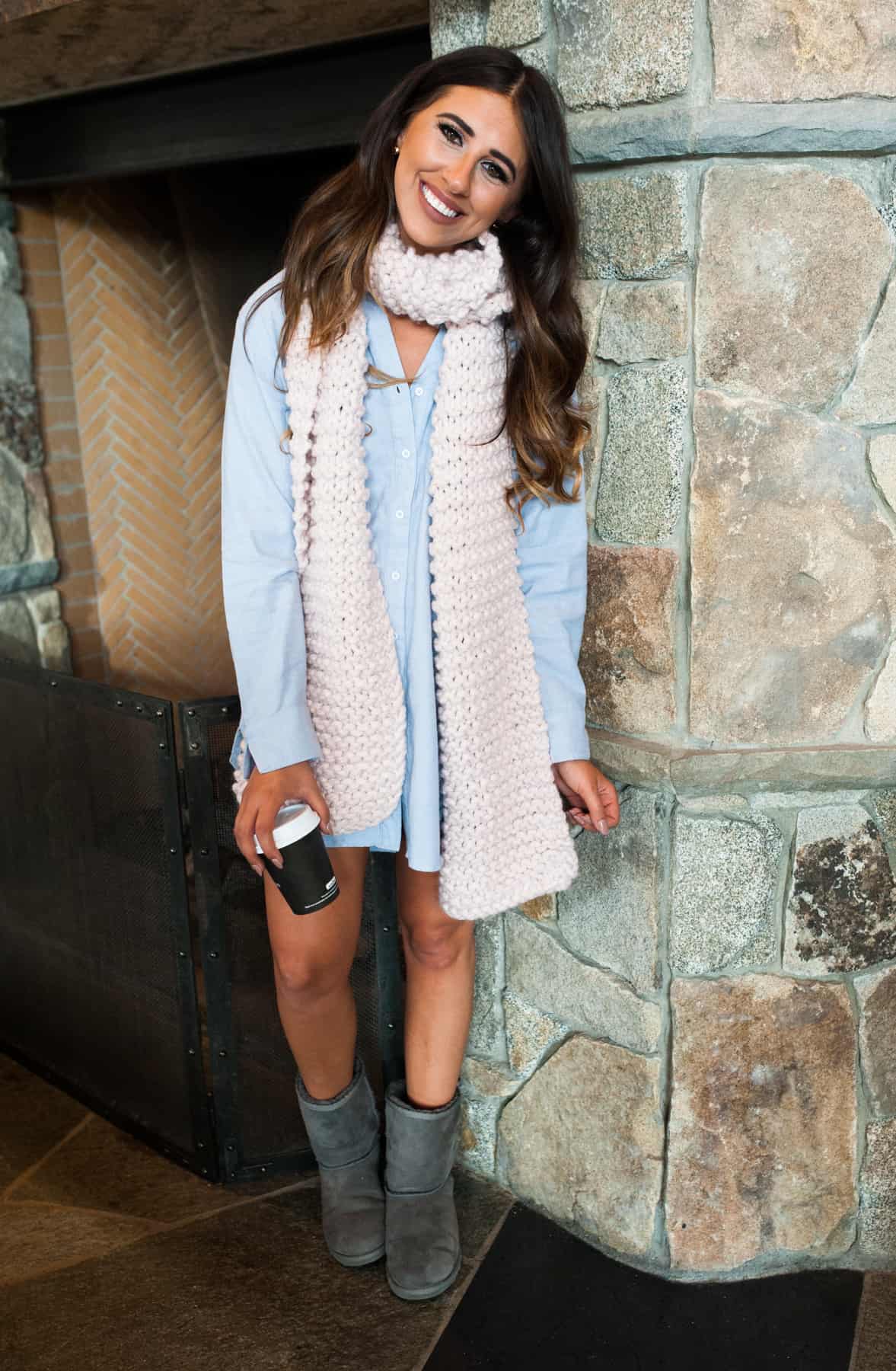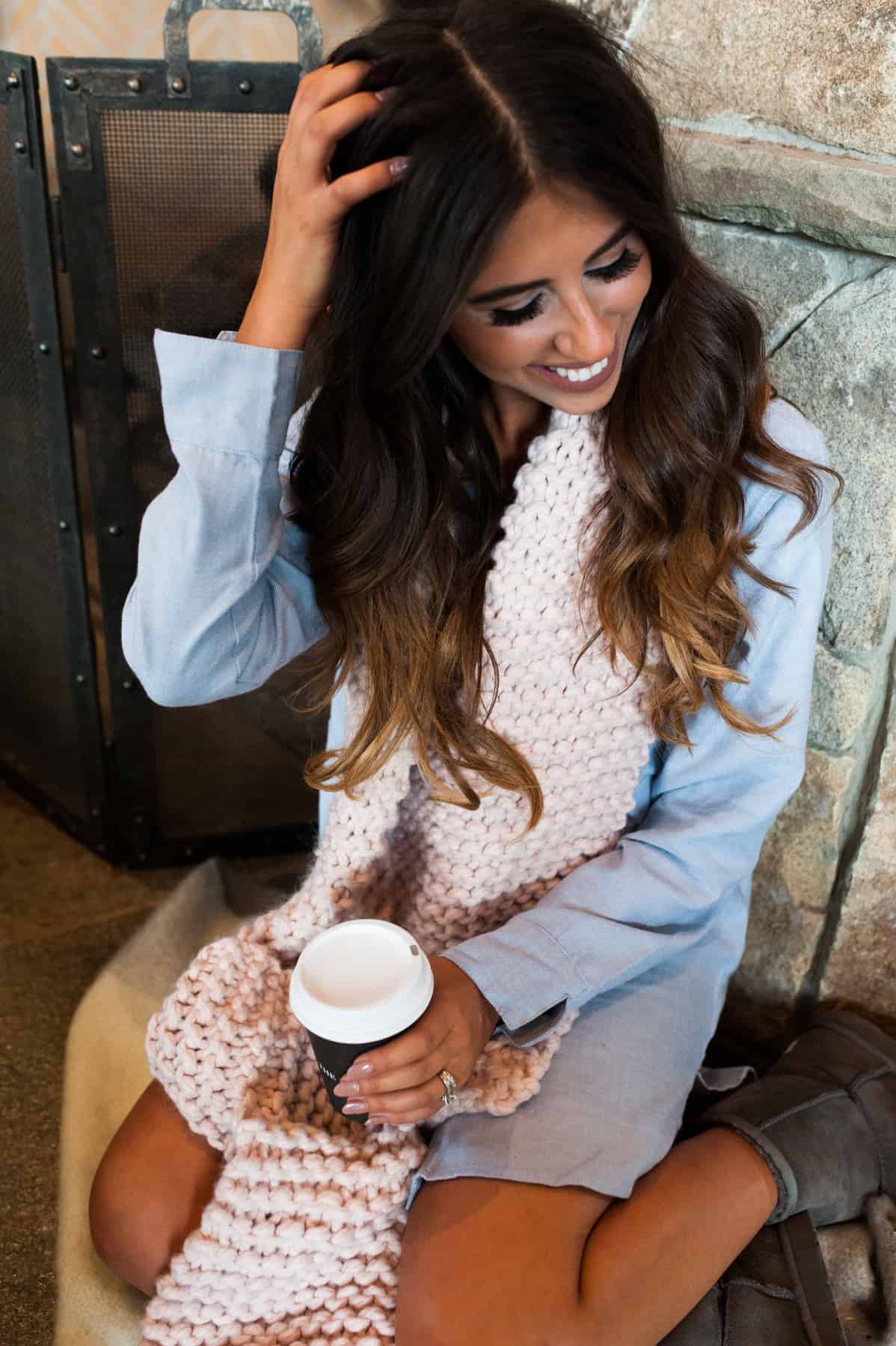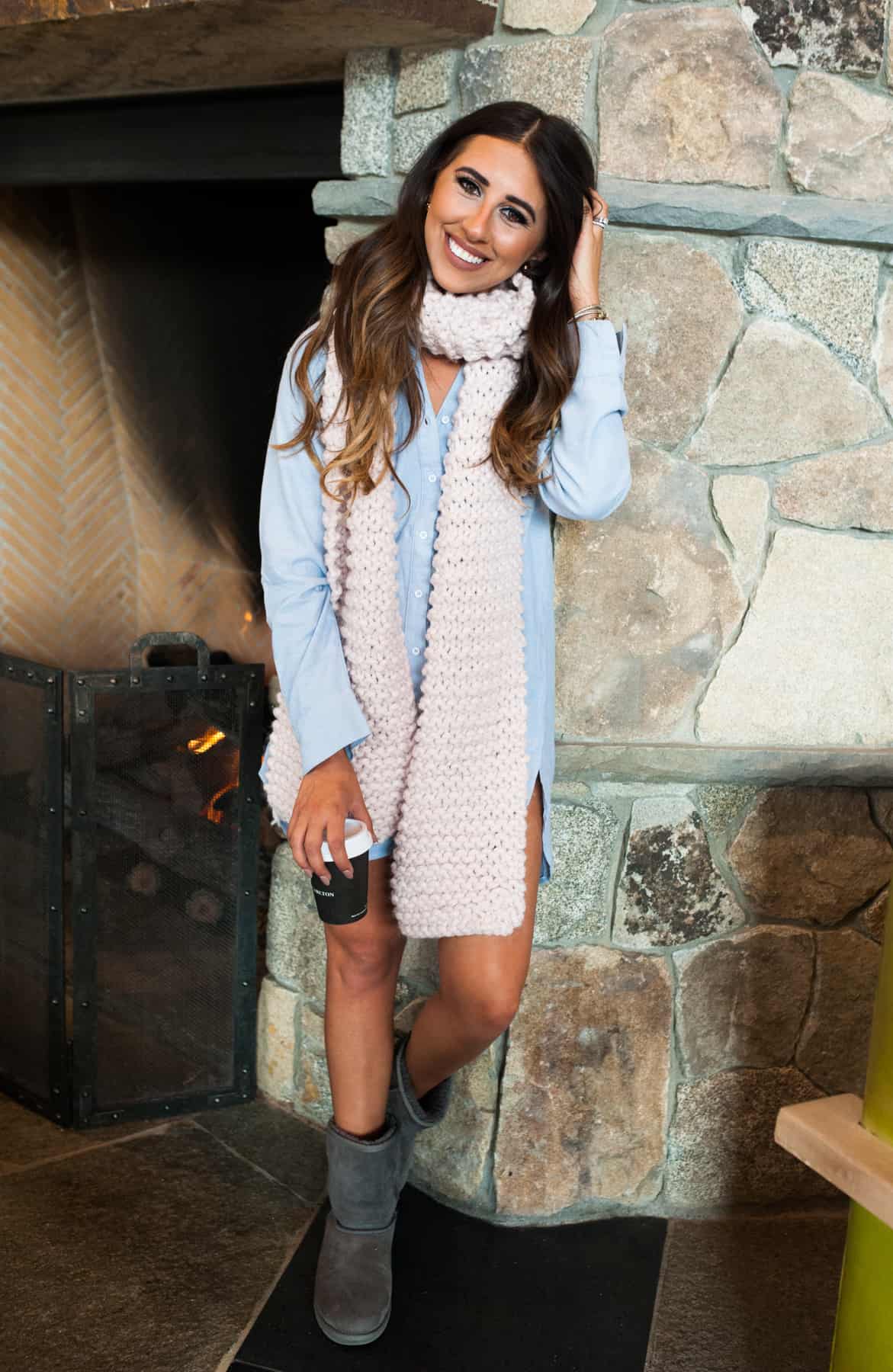 Nighty: Ugg | Scarf: Sole Society | Shoes: Ugg | Scarf: Free People (sitting on it)
All cozied up by the fire in Lake Tahoe because it is SO cold here! Every year I treat myself to some pjs and a new pair of Uggs and this year I treated myself early lol! I knew we were headed to snow and I needed to get these grey, short Uggs that I had my eye on. I have been a huge believer in Ugg boots, especially for lounging around the house or when I visit the cold! I have like 5 different boots at home and have been buying them since high school! So crazy how I still have my first pair from almost 8 years ago! Sheesh, saying that makes me feel so old! Haha anyways I picked this look up right before we headed out at Nordstrom. I love that they carry all colors and styles at Nordstrom!
I also love this nighty gown that reminds me of wearing Teds' big shirt to bed. I think it's adorable and so cozy! Perfect for all the holiday sleep overs coming up!
Well, happy Thanksgiving week! I love that we are kicking off the week in some snow. We literally have spent so much time by the fire lol!