I have had so much fun styling my bump throughout my pregnancy! I actually haven't bought a lot of maternity pieces at all. I really like getting creative and just sizing up in things to fit the bump. I've included some of my favorite looks below!
Midi Skirts
Midi skirts have been a go to, especially now that I'm so far along. They are easy to throw on and actually comfortable to wear throughout the day. You can pair with a tank, tee, or sweater for when it gets colder. This style looks so put together that no one would know you barely tried!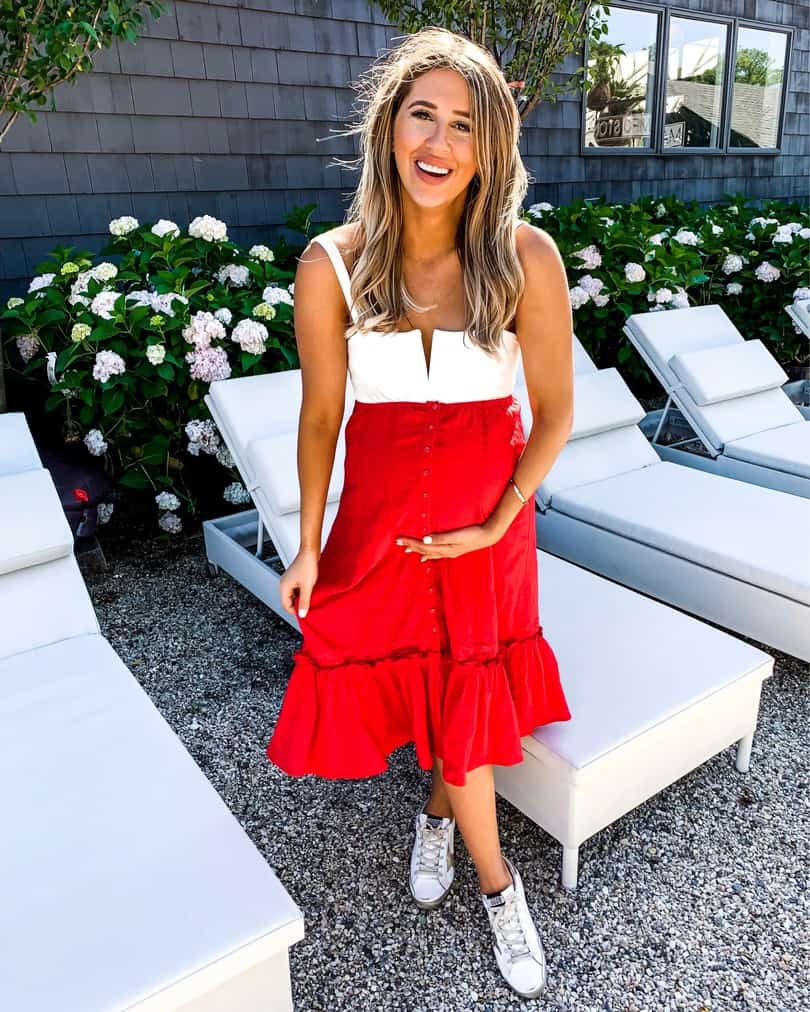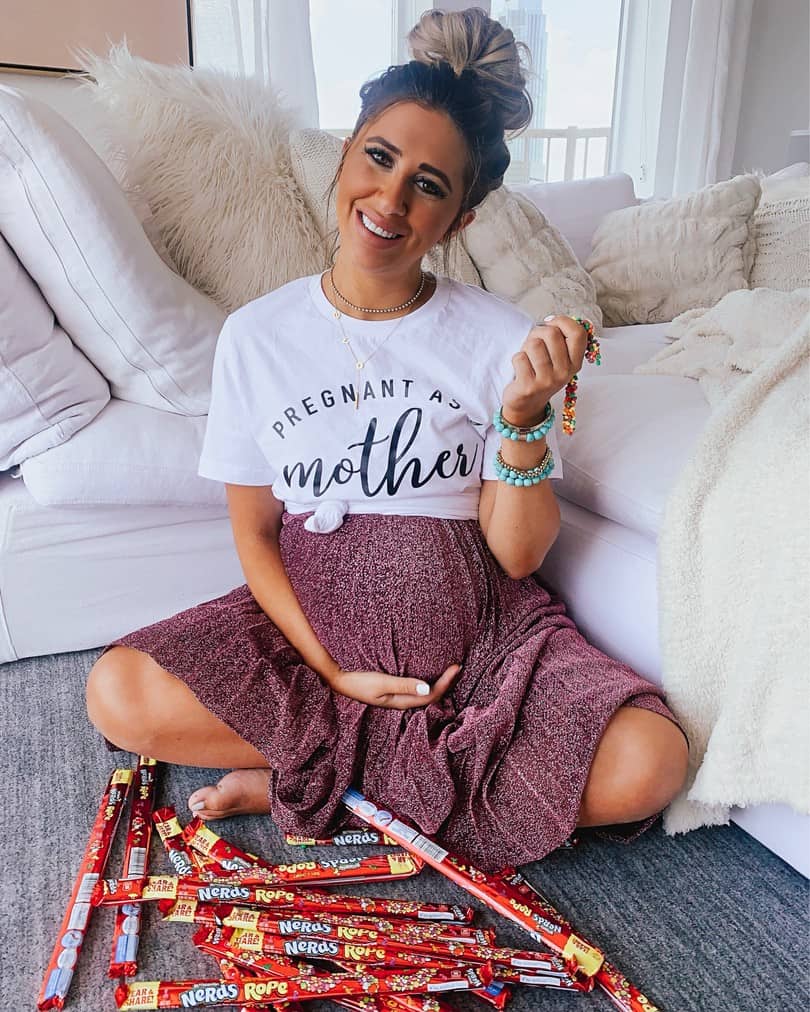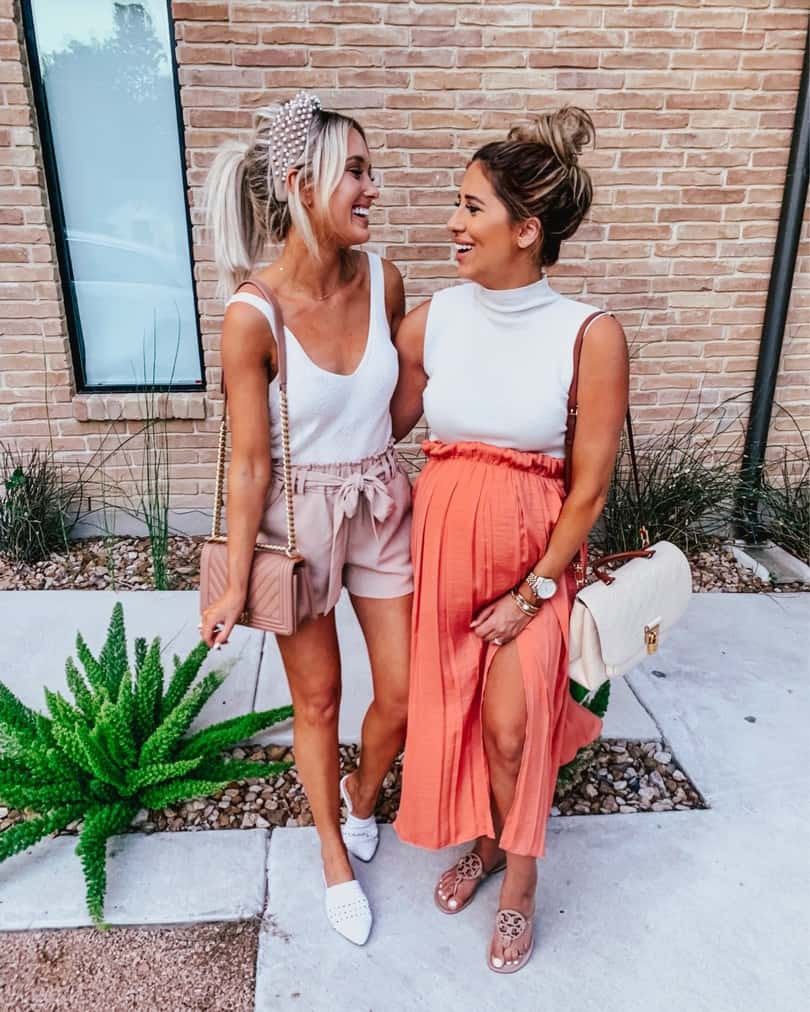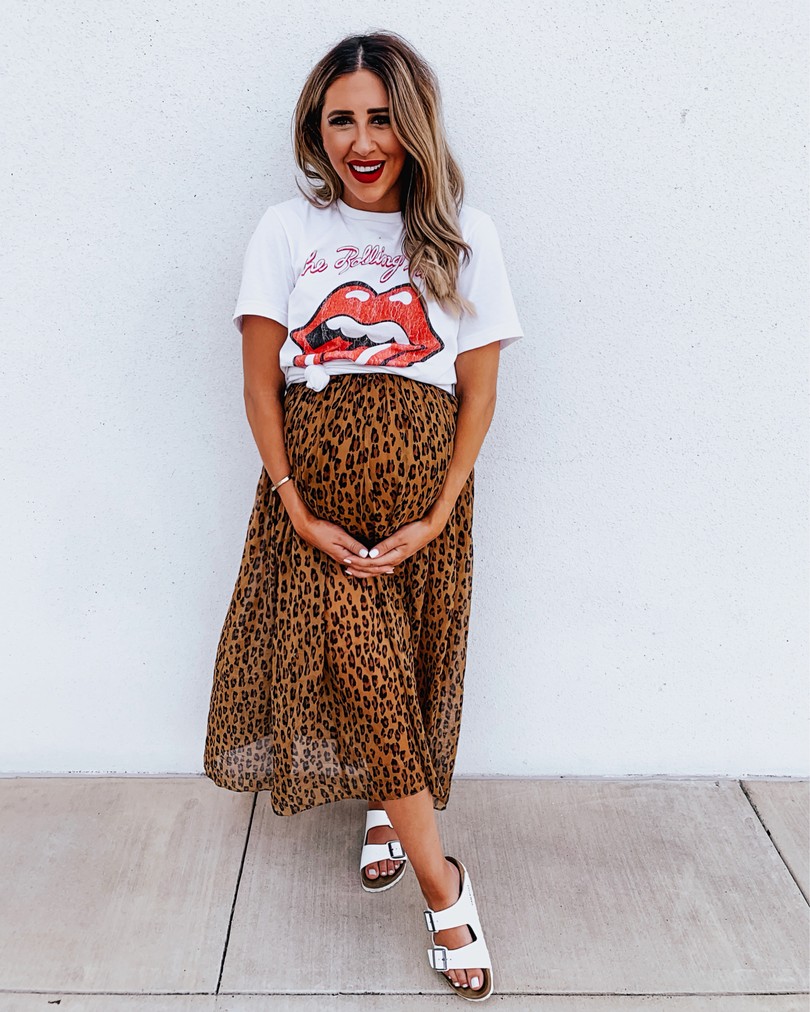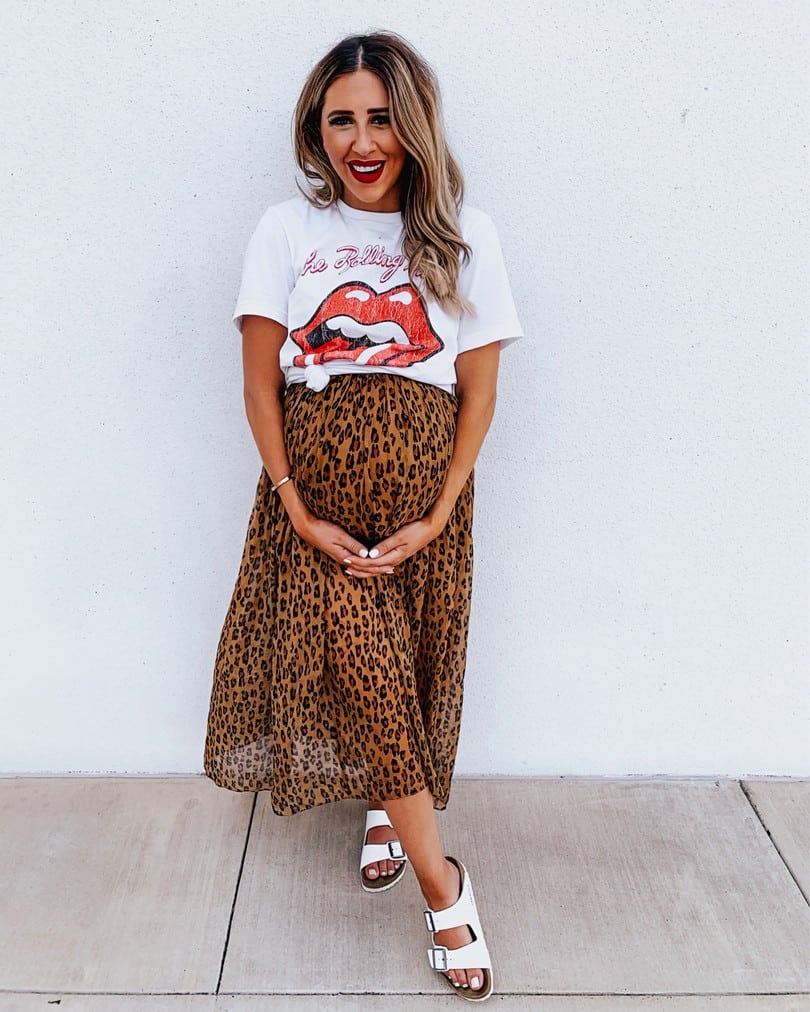 Bodycons
Bodycons are another favorite for the bump since they stretch and fit easily. They really show the bump and that something I really like about them. I think what a women's body does during pregnancy is a beautiful thing and I'm proud to show it off! You can also style them so many different ways. A lot of time I liked just the simple bodycon with some accessories but I also could wear them underneath a skirt or put a tee or sweater on top like I did below!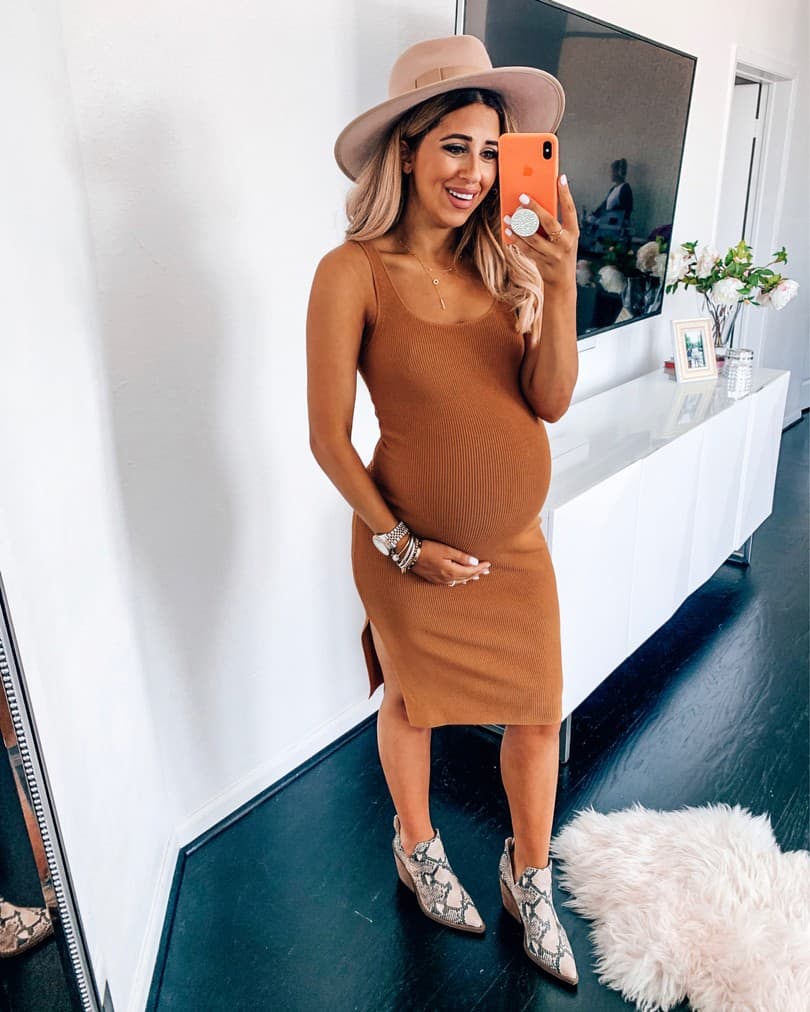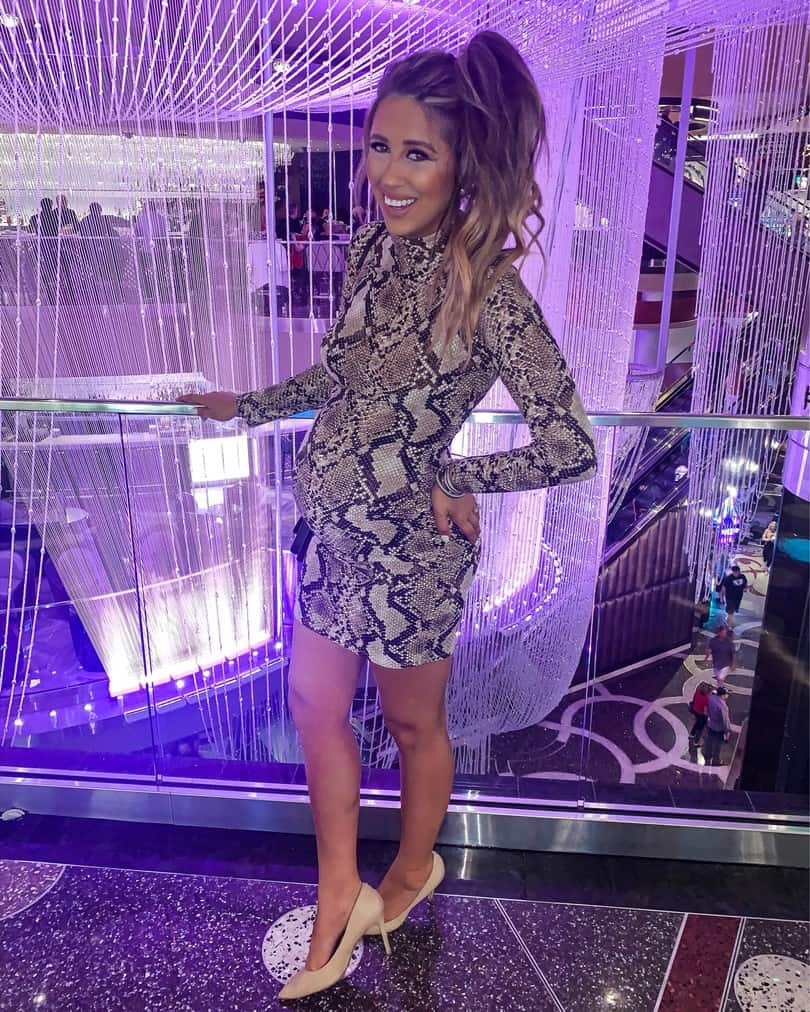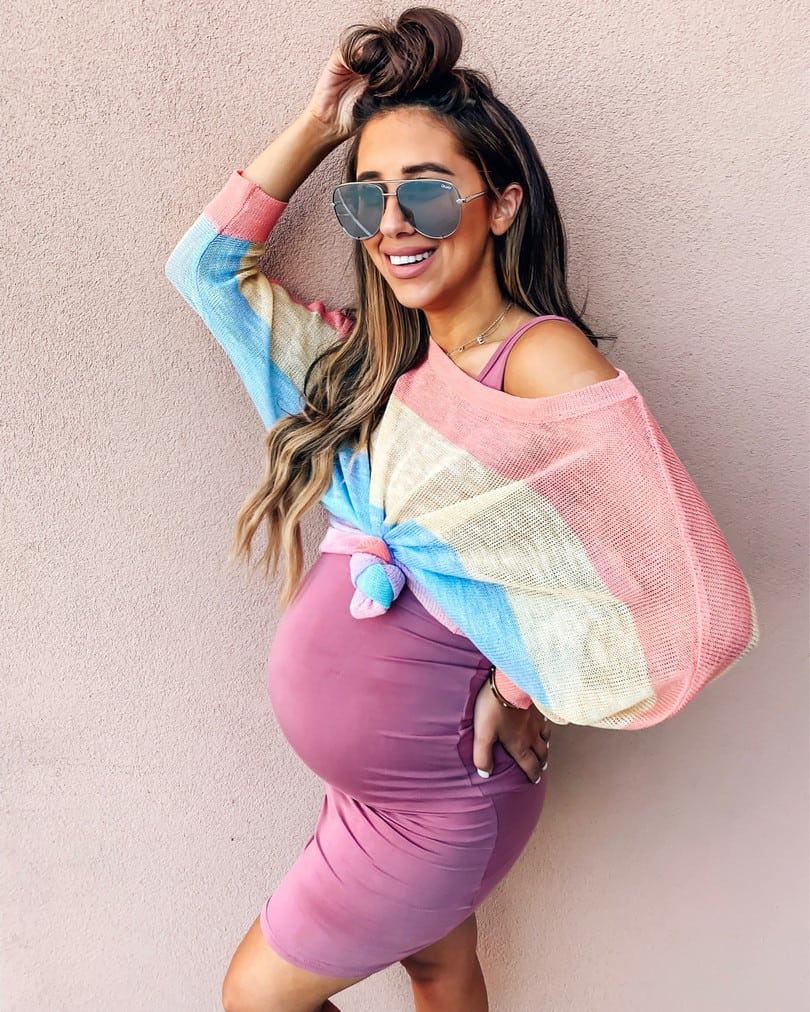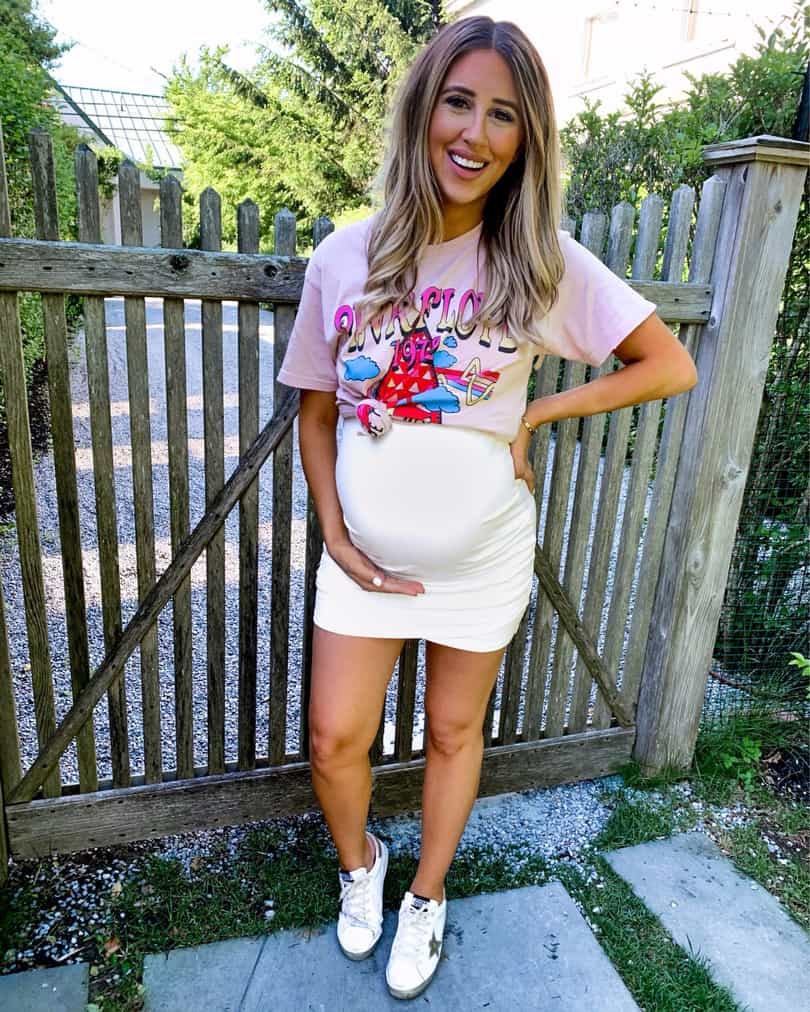 Overalls
Before pregnancy I never really found myself grabbing a pair of overalls to put on but now I think they are so adorable with the bump! They are one of the only ways I wore shorts during this pregnancy!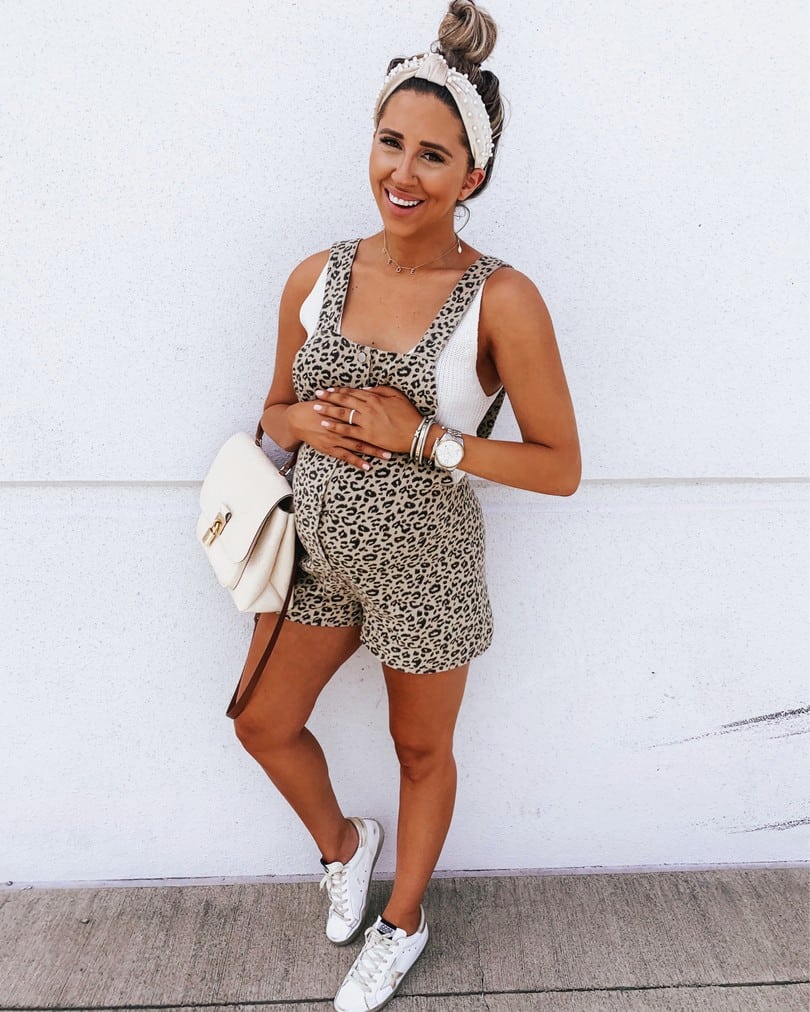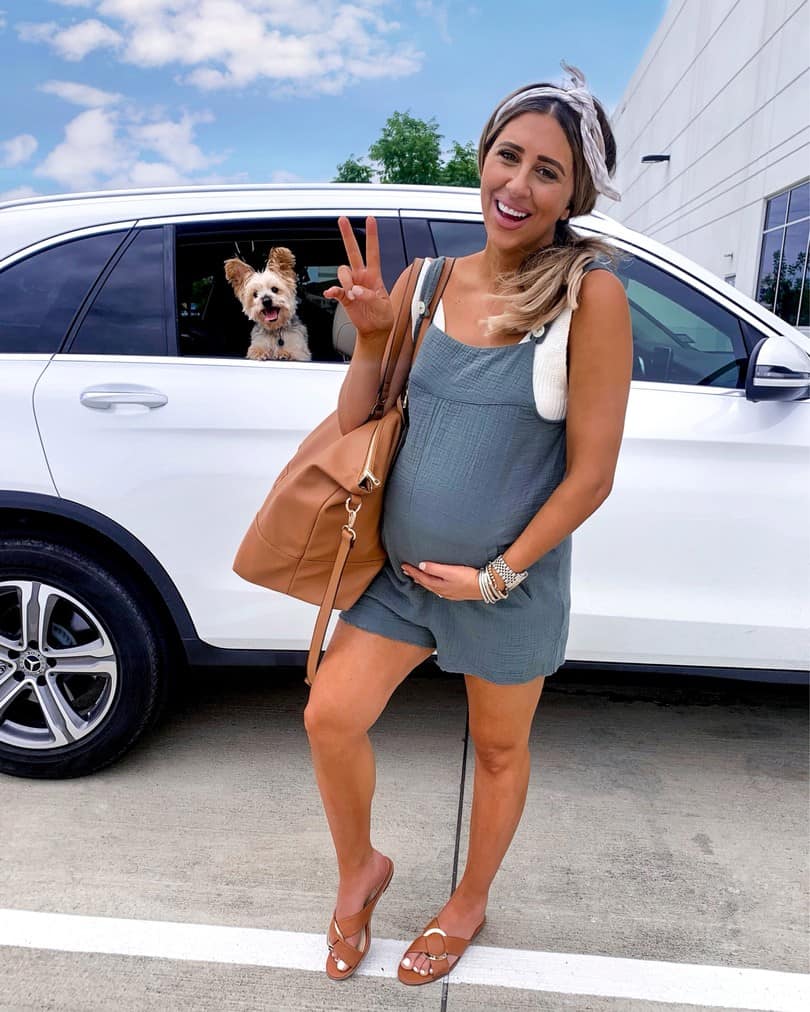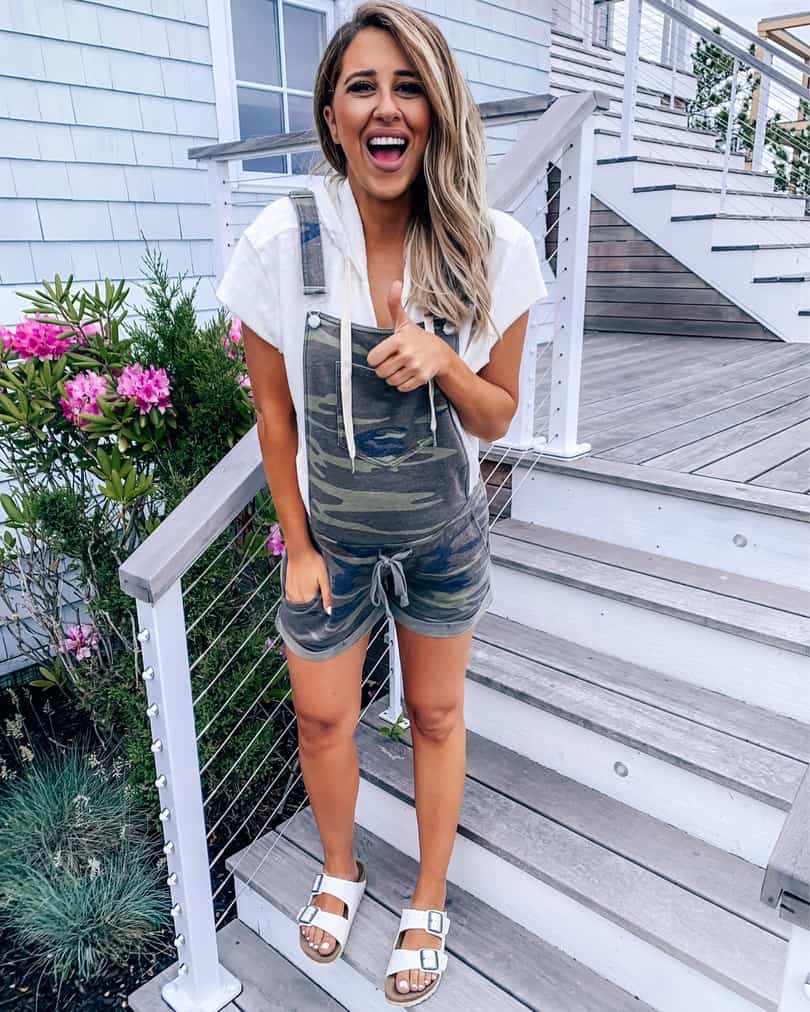 Maxi's
When in doubt just throw on a maxi and you're good to go for the day! This is probably the easiest style to put together and again super comfy all day. Can style a lot of different ways, I like to throw on a belt with the bump if it doesn't have a cinched waist!